Graduate Profile: Kyle Forbes
By Victor Rogers december 13, 2017
For Forbes, Showing Initiative Lands Dream Job
Like many students, Kyle Forbes spent spring break in Florida this year. But he didn't go for fun. He went in search of his dream job as a theme park designer.
"I have loved theme parks for a long, long time," said Forbes, who is graduating this semester with a bachelor's degree in architecture from Georgia Tech's College of Design. "I was the weirdo who would build attractions out of his Lego sets."
He didn't like just building the rides. He wanted to create the park.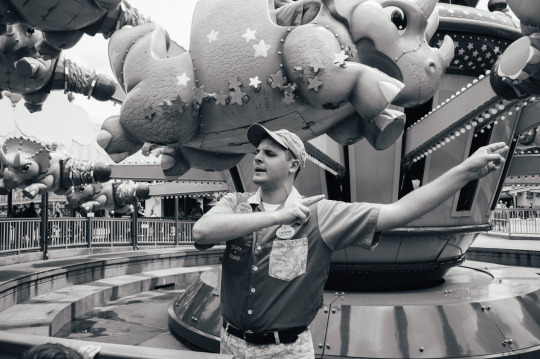 Forbes as a cast member at DinoLand USA in Disney's Animal Kingdom. 
"Throughout my childhood my family often took trips to Universal Studios and Disney. I loved going there. I loved the sights, the smells, the different feelings you get in there," he said.
When Forbes entered high school, people began asking what he wanted to do with his life. 
Among those asking was his father, Ralph, a 1983 civil engineering graduate from Georgia Tech. His mother, Celeste, works in real estate and used to be an advisor with an investment company. Forbes has two brothers: Kevin graduated from Tech a year ago with a bachelor's degree in civil engineering; Blake is a sophomore in high school.
Forbes thought, "Someone has to design these theme parks. Why can't I?"

Forbes talks about landing his dream job and why he loves theme park design.
So, in the fall of 2010 he enrolled as a mechanical engineering major at Georgia Tech Savannah, 30 minutes north of his hometown of Richmond Hill, Georgia.
"I went to college knowing what I wanted to do after graduation," Forbes said. "The sad thing is I didn't know how to get there, and it took a lot of back and forth, bouncing from thing to thing, and trying to interview people in the industry."
In spring 2011, he landed an interview with a Disney Imagineer — the creative geniuses behind Walt Disney Parks and Resorts who imagine, design, and build Disney theme parks, resorts, attractions, and entertainment venues worldwide. Forbes had read an article in a Disney magazine on renowned Imagineer Marty Sklar. The story included Sklar's email address, so Forbes took a chance and contacted him.
Ten days later, Forbes received an encouraging reply from Sklar, saying how much he loved Forbes' passion, and that he had forwarded Forbes' email to others in the industry at Walt Disney World.
From that email introduction, Forbes was able to make connections. And when Georgia Tech Savannah took a group of students to Universal Studios, Forbes got to meet some of the Disney employees in person while he was in Orlando. He learned more about what Imagineers do. He also learned that mechanical engineering was probably not the right major for his career goals.
"The engineers are there to solve problems and to make the ideas work," Forbes said. "I want to come up with ideas, design the spaces, and create the experience."
He finished one more semester at Georgia Tech Savannah before transferring to the main campus in the spring of 2012. He didn't want to change his major and lose credit hours, so he stuck with mechanical engineering a while longer. He took his first architecture classes in fall 2013 and noticed a positive change within a month.
"I just felt more at home and more comfortable in architecture," he said. "This is where I belong. I was doing things that were more aligned with what I wanted to do in the real world."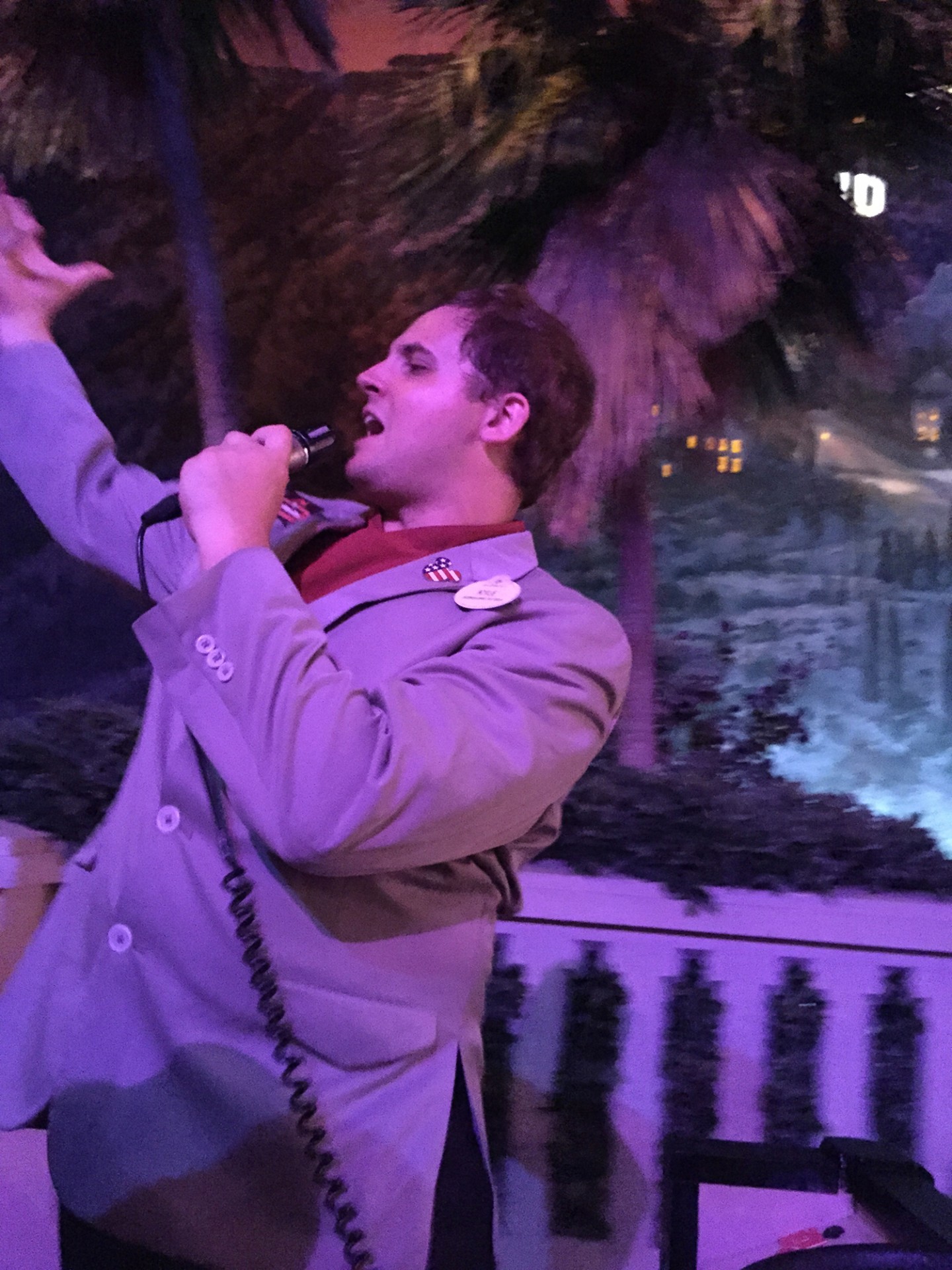 Kyle Forbes was a tour guide on the Great Movie Ride at Disney's Hollywood Studios.
A year later, he took time off from Tech to work at Walt Disney World as a cast member in the Disney College Program. In addition to meeting with employees from various areas of the company, he did everything from checking seatbelts and lap bars to welcoming guests to the attractions.
He returned to campus in spring 2015 knowing exactly what career path he wanted to pursue. Now he had the connections to make it happen.
"I knew I wanted to work in show set design and production design," Forbes explained. "I want an overall management position in charge of how an attraction looks, and how that look and feel is conveyed."
Because his career path did not follow a straight line, Forbes spent considerable time figuring it out. Transferring to Tech's main campus, changing his major, and spending a semester at Disney added years to his time in school, ultimately taking seven and a half years for him to earn his degree.
Now, back to Spring Break and his search for a job.
Earlier this year Forbes read an article about a firm called Scenario that was building an office in Orlando to work with Disney and Universal on theme park design. He decided to make the four-hour drive from his home near Savannah to visit the office — without an appointment — in hopes of getting an internship. He packed a lunch in case he was there all day.
The company was interviewing for welders on their fabrication staff, and Forbes arrived wearing a tie and dress shirt.
"The HR director came around the corner and stopped dead in her tracks when she saw me. She said, 'Oh. Are you here for the welding job?'"
With that, he launched into his elevator pitch for the very first time.
"I told them, 'I'm a Georgia Tech student studying architecture, and I'd like an internship in something related to show set design.'"
A project director with the company happened to be there, so the HR representative took Forbes to meet him.
"They interviewed me that day, and four weeks later they offered me a summer internship."
Forbes said he spent the summer being a "sponge," soaking up information and asking questions.
"I loved that internship. I learned so much about the industry," Forbes said. "For the first time I was around people where I could talk about theme parks for an hour, and not only would they not get bored, they would have something to contribute."
Near the end of his internship, Forbes asked his manager why they had taken him on. The manager said that it was partly because he showed initiative from the beginning — by spending his spring break pursuing his dream.
A month before his internship ended, they offered Forbes a full-time position upon graduation. He begins his new job in January.