Hidden Georgia Tech: The Cleanroom
By Victor Rogers April 16, 2018
Across the Georgia Tech campus, hidden spaces and forgotten places await rediscovery. Some are relics of an earlier time, difficult to find and explore. Others are very much in view, but often overlooked. Hidden Georgia Tech is a photo-essay series highlighting places on campus that are hidden in plain sight.
The Cleanroom
The Marcus Nanotechnology Building is the headquarters for the Institute of Electronics and Nanotechnology, one of Georgia Tech's Interdisciplinary Research Institutes.
The building is home to the largest cleanroom laboratory dedicated to the fabrication, characterization, and assembly of biomedical and semiconductor devices in the Southeast United States. The facility is available for use by Georgia Tech researchers and others at a cost of $20 per hour.
The Cleanroom
Photos by Allison Carter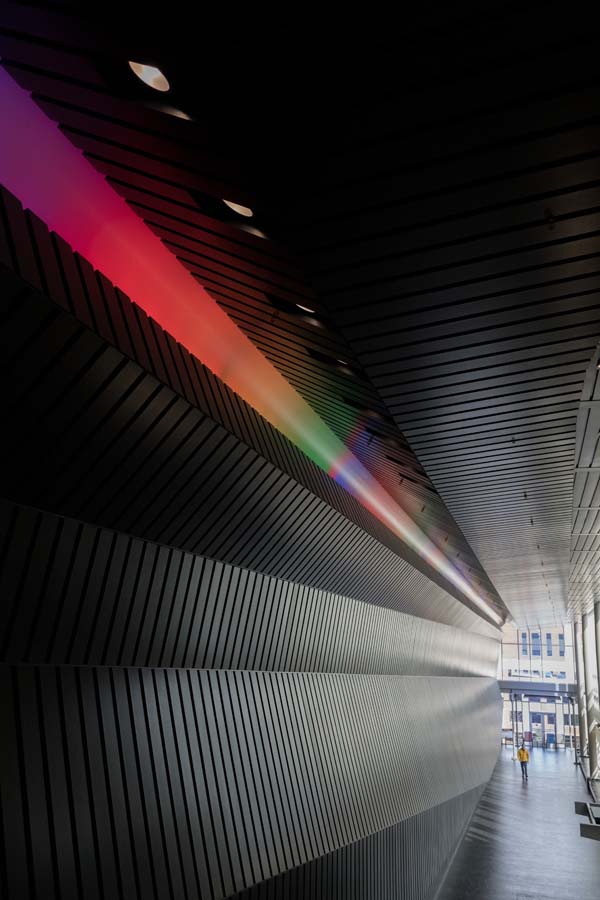 The main lobby and corridor of the Marcus Nanotechnology Building has a row of multi-colored lights along the ceiling.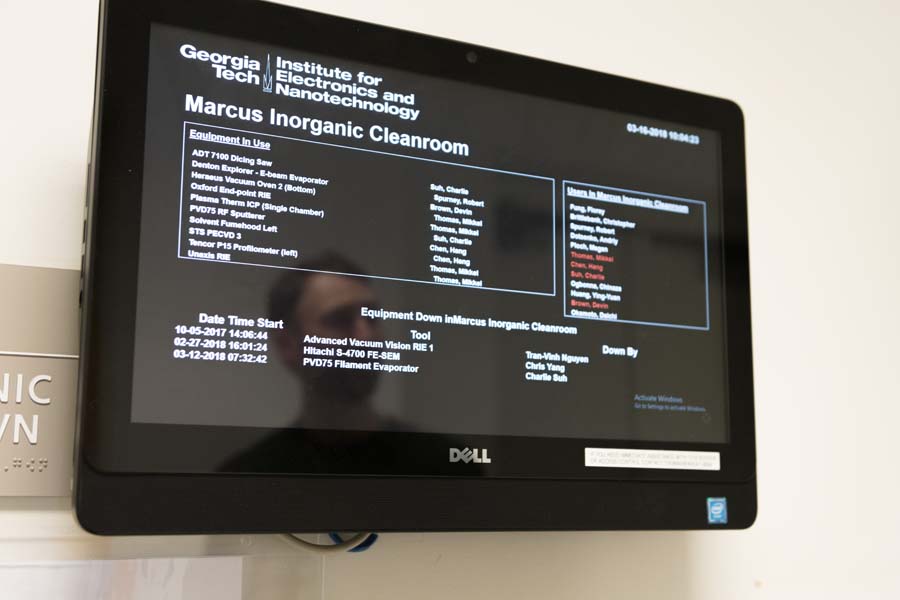 When entering the cleanroom, researchers sign in via an electronic system that records who enters, the equipment used and their departure time.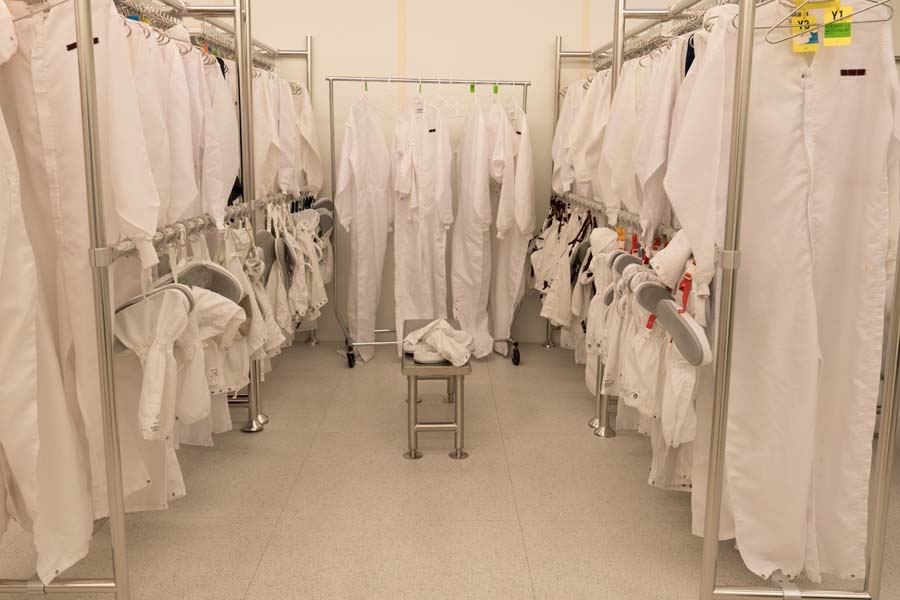 Everyone entering the cleanroom must begin in the gowning area to suit up in coveralls, hair nets, hoods, shoe covers, boots, safety goggles, and rubber gloves.


The Marcus Nanotechnology Building includes 10,000 square feet of semiconductor cleanroom space for nanoelectronic device fabrication and 5,000 square feet of biological cleanroom space.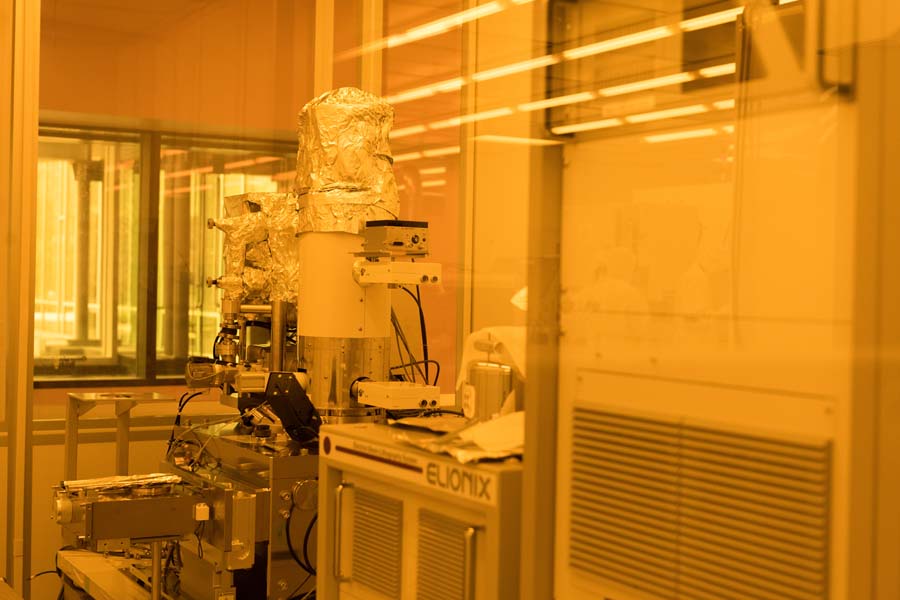 Much of the equipment in the cleanroom is custom built including this tool used for electron beam lithography. There are only about 100 of these machines in the world.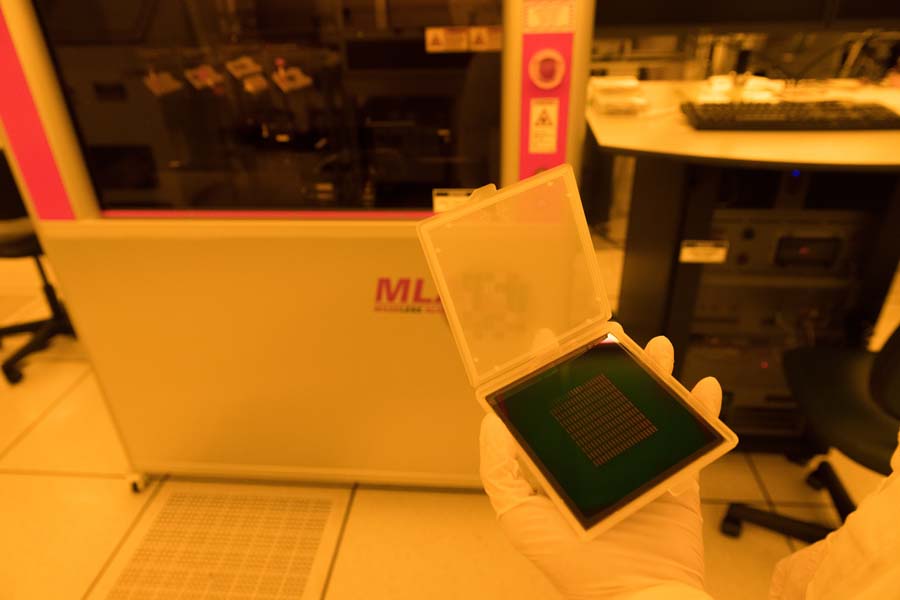 A next generation mask-less lithography tool, the Heidelberg MLA-150, was introduced at the beginning of this year.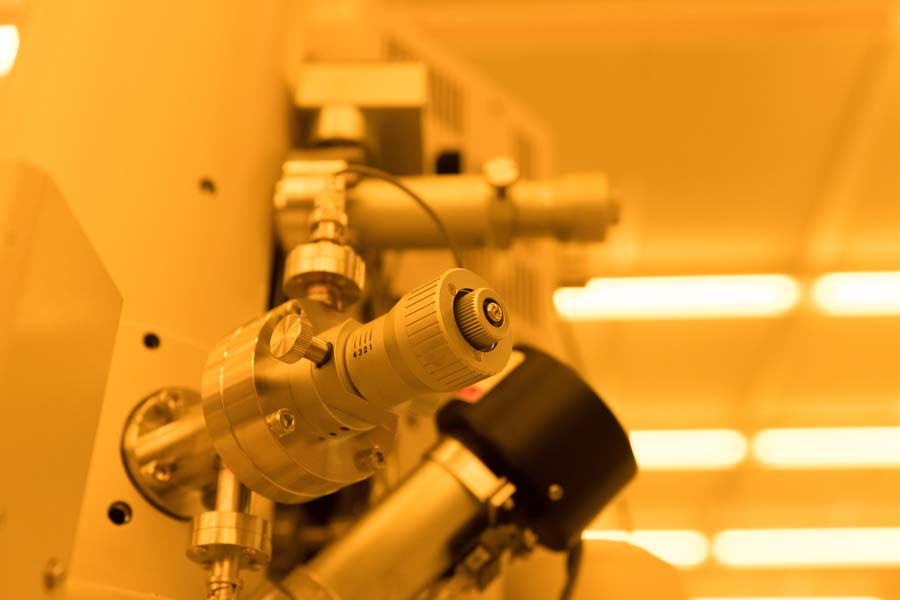 This is a scanning electron microscope.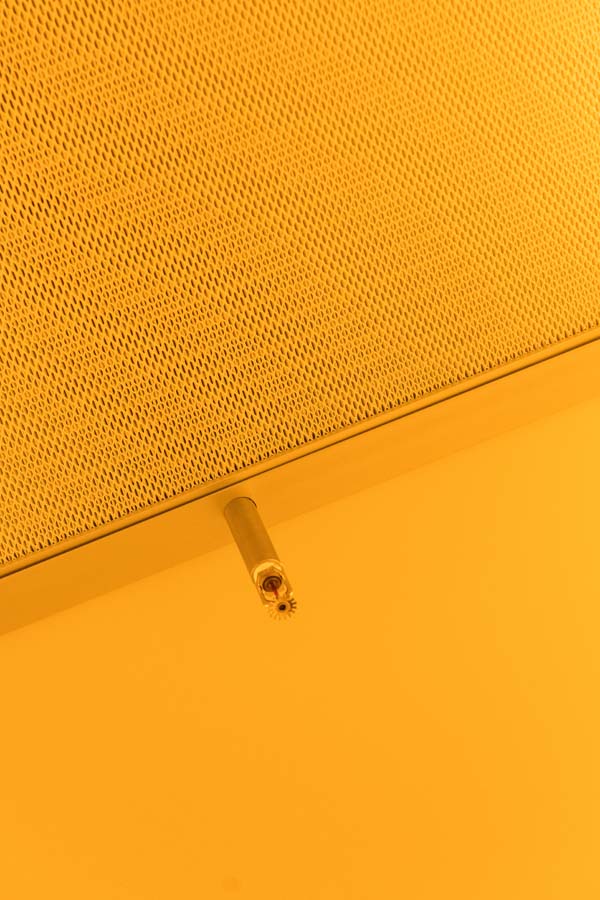 Hepa filters in the ceiling of the cleanroom help to keep the space dust-free.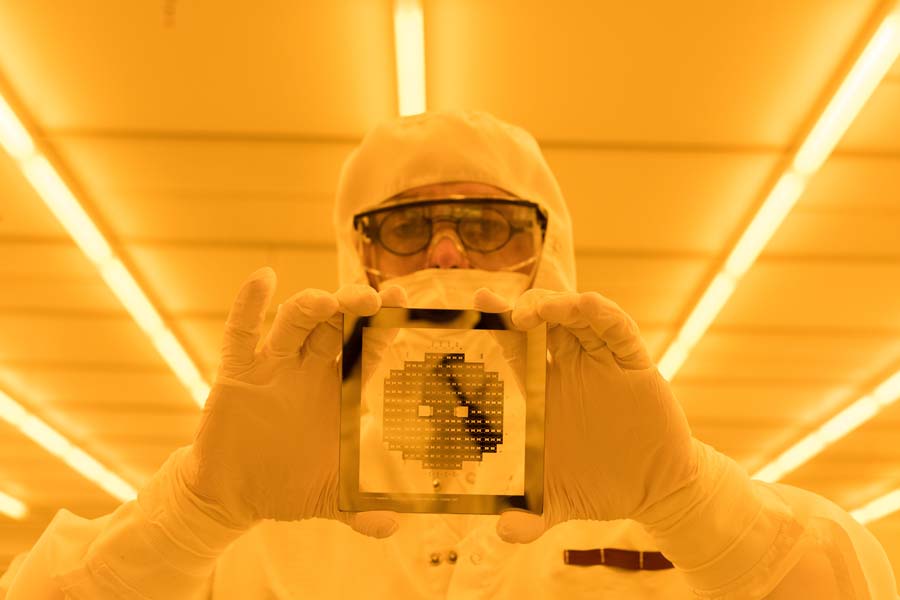 Devin Brown, senior research engineer, works on the fabrication of high-resolution photo masks.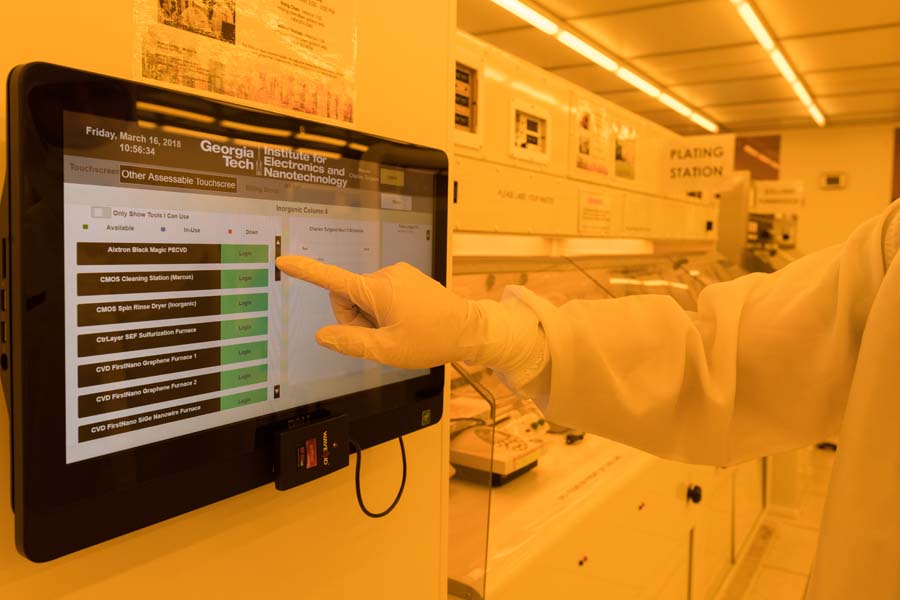 Touchscreen monitors help researchers track the progress of their work.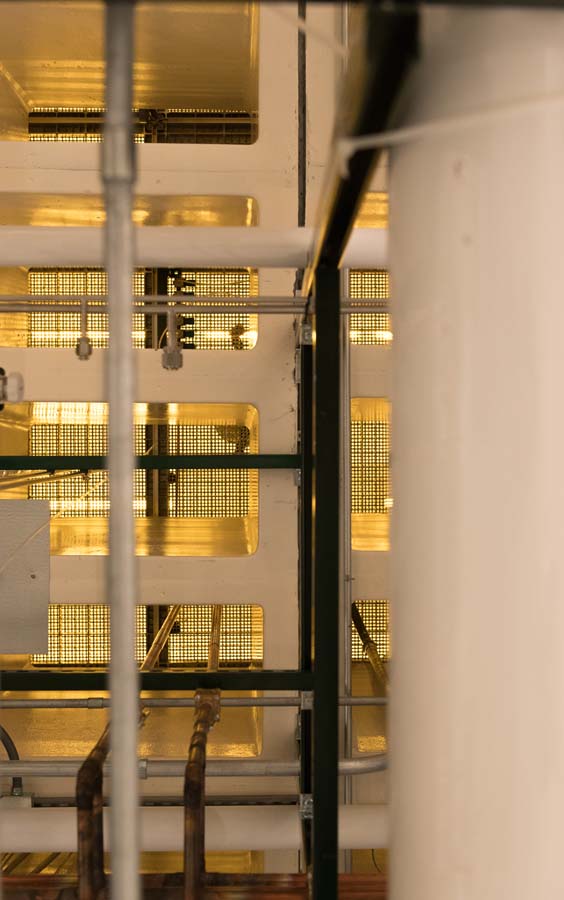 This is the view from beneath the cleanroom, showing holes in the floor that aid in air circulation.