Hidden Georgia Tech: Daisy's Apartment
By Victor Rogers June 25, 2018
Across the Georgia Tech campus, hidden spaces and forgotten places await rediscovery. Some are relics of an earlier time, difficult to find and explore. Others are very much in view but often overlooked. Hidden Georgia Tech is a photo-essay series highlighting places on campus that are hidden in plain sight.
Daisy's Apartment at Brittain Dining Hall
Since its construction in 1928, the Marion L. Brittain Dining Hall has been the source of much curiosity. The red brick building, with its limestone trim, Doric pillars, lofty ceilings, and stained glass windows, was named "the South's most stunning college dining hall" by Southern Living magazine. Although the building has been photographed countless times, it still holds a secret: a small apartment above the dining room.  
Let's go inside Daisy's Apartment.  
Daisy's Apartment
Photos by Christopher Moore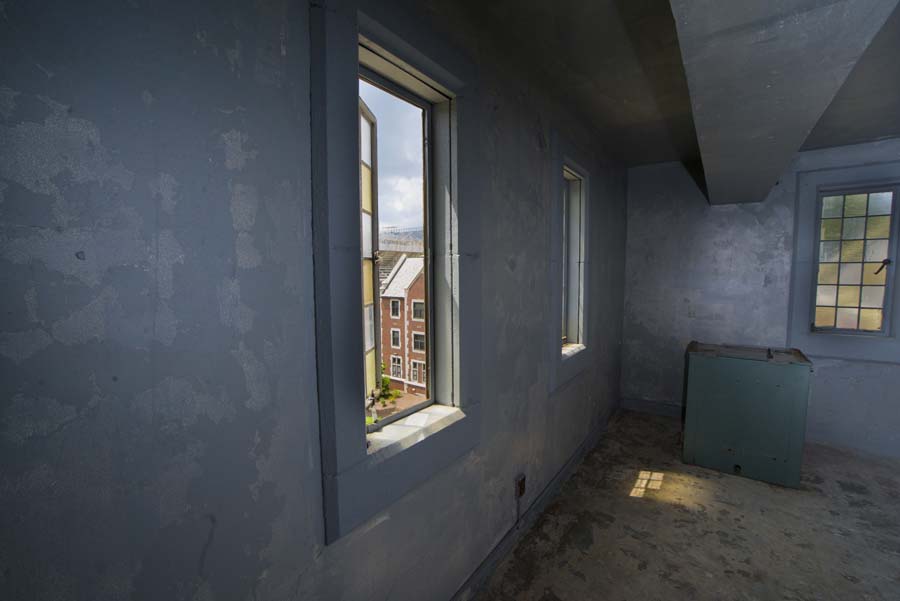 Daisy Daniel became supervisor of Brittain Dining Hall in 1936. She lived in this small apartment above the dining room in the Brittain tower.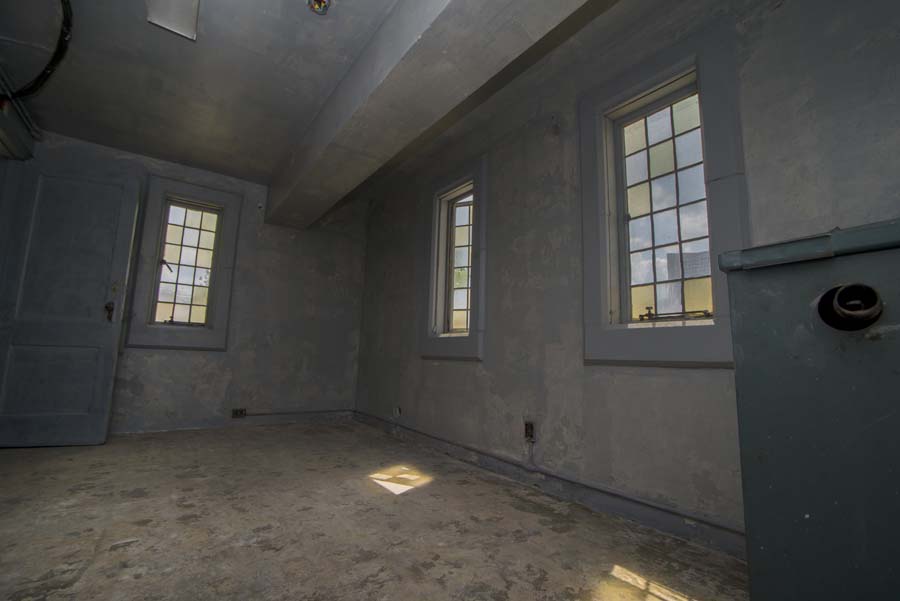 The apartment's main room is 10 feet by 18 feet.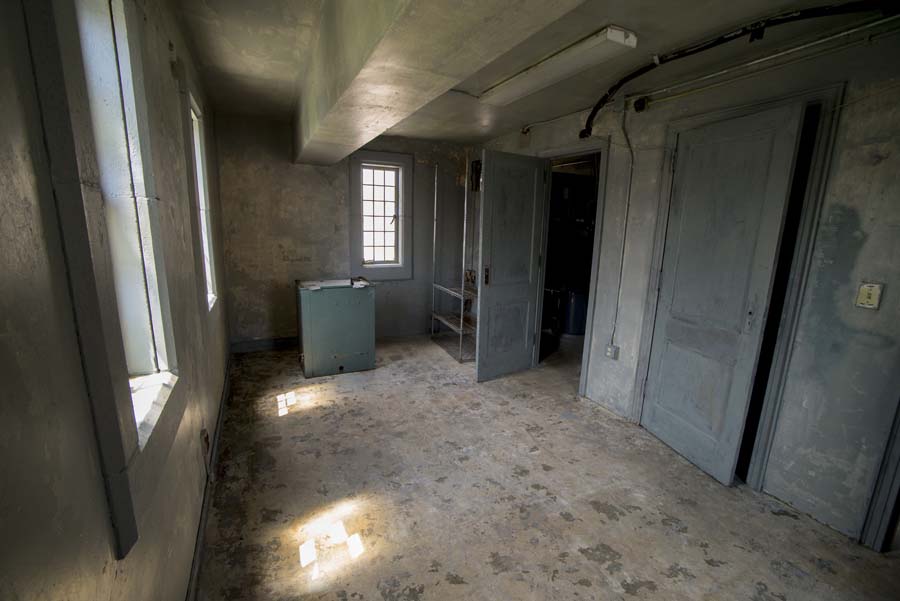 The apartment has stained glass windows on three sides, and a closet and bathroom along the other wall.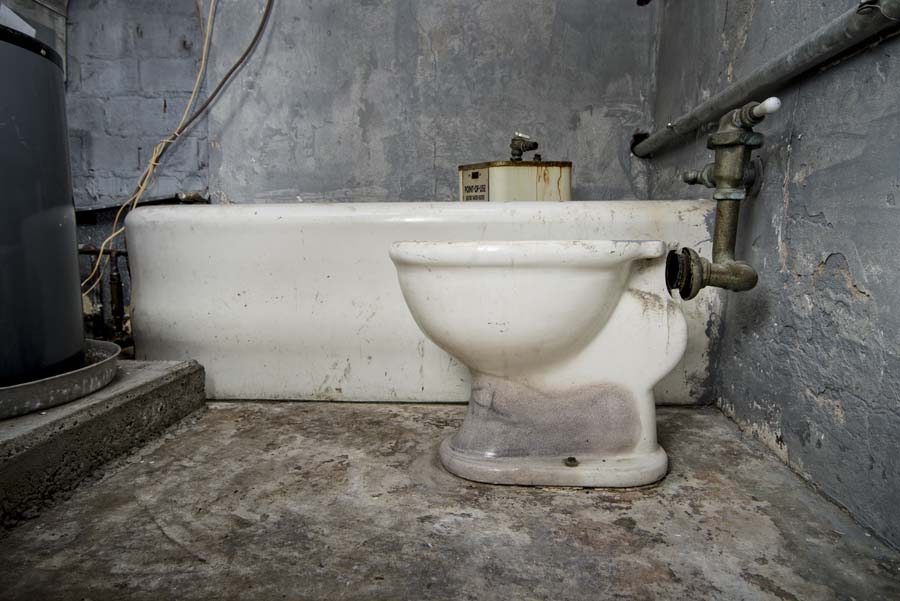 The bathroom of the empty apartment now accommodates part of the building's HVAC system.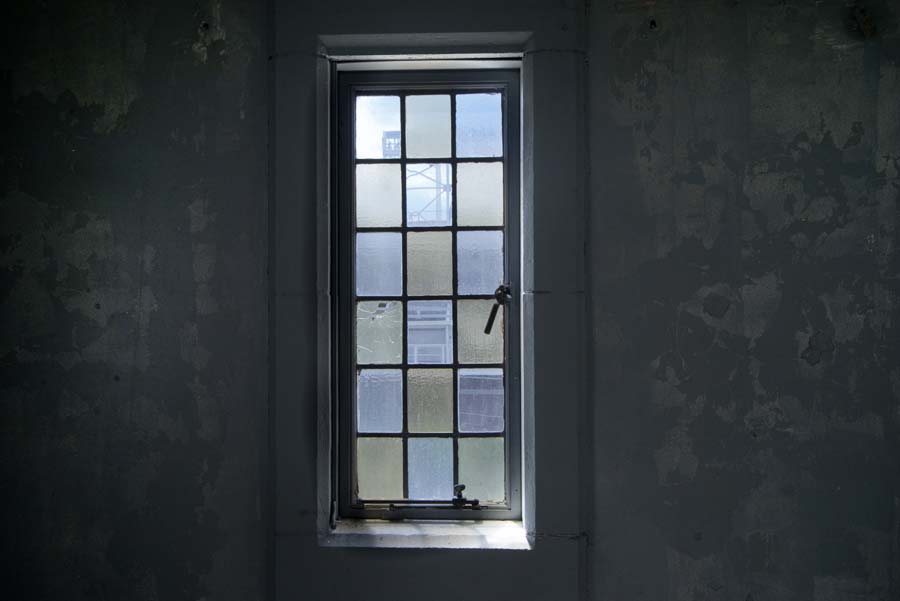 Stained glass windows allow natural light into the apartment.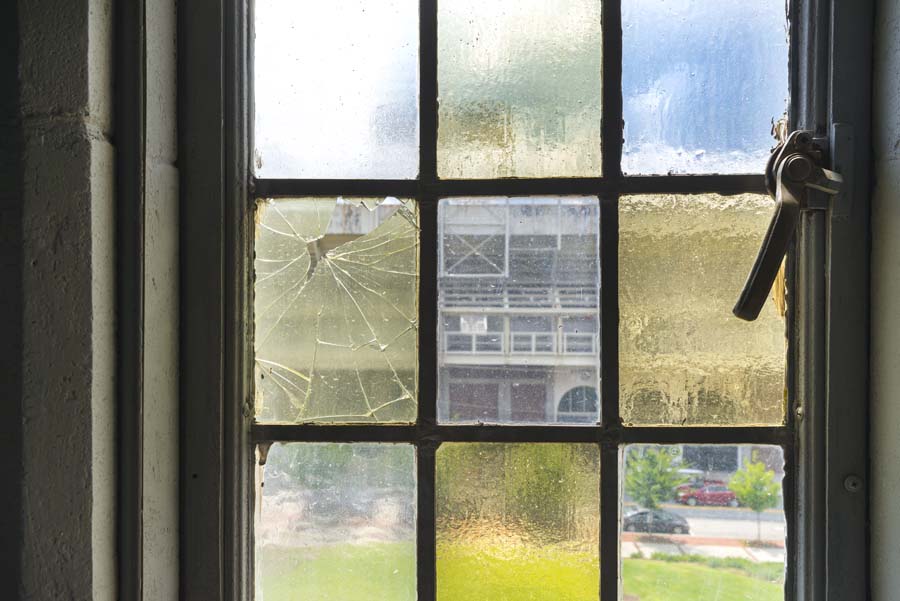 A close-up of one of the stained glass windows, with a broken pane.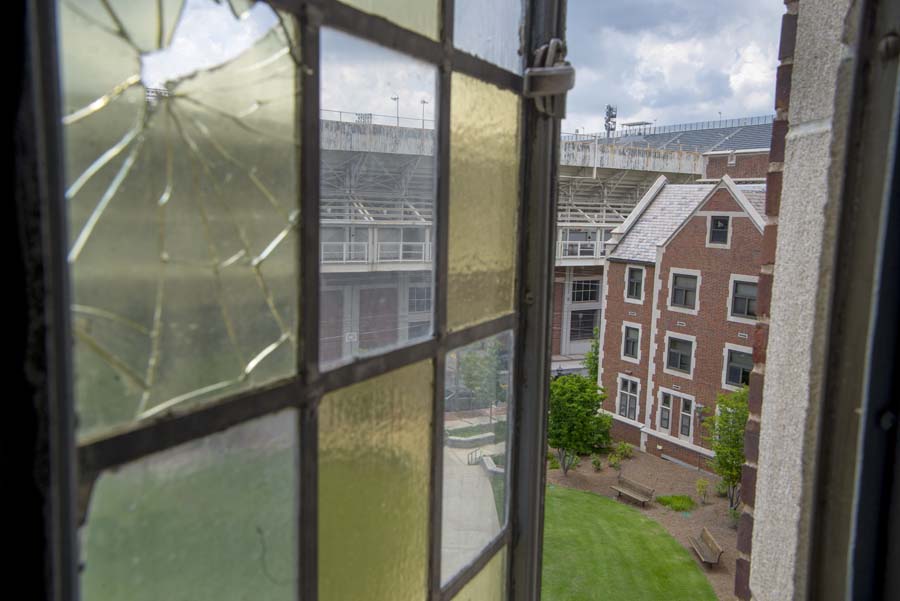 Daisy would open a window and chastise misbehaving students below, according to Marilyn Somers, director of the Georgia Tech Living History Program.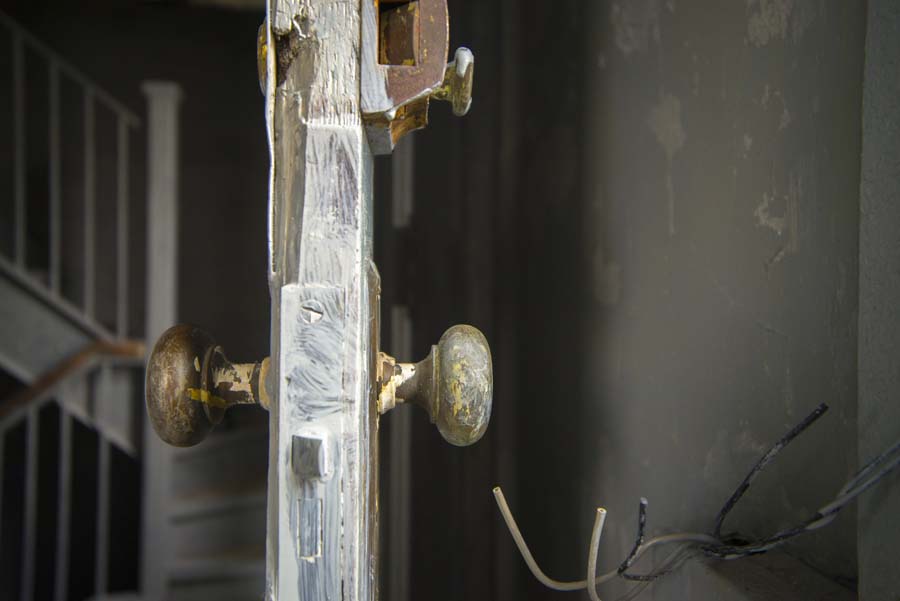 Entrance to the apartment, which has been used as storage space for many years. The apartment was recently emptied and cleaned.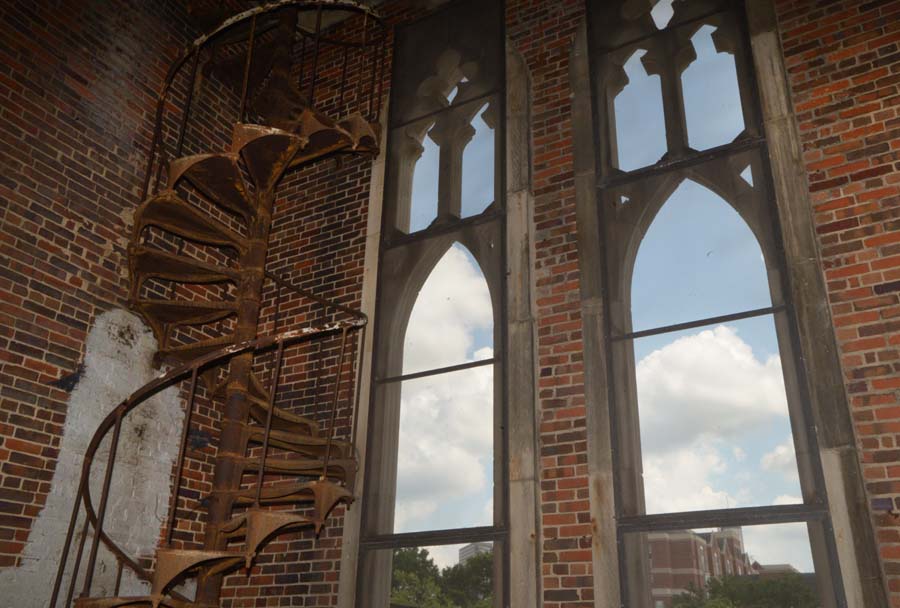 The floor above Daisy's Apartment has large openings covered by screens. North Avenue Apartments are visible in the lower right corner.


A spiral staircase in the corner leads to the roof.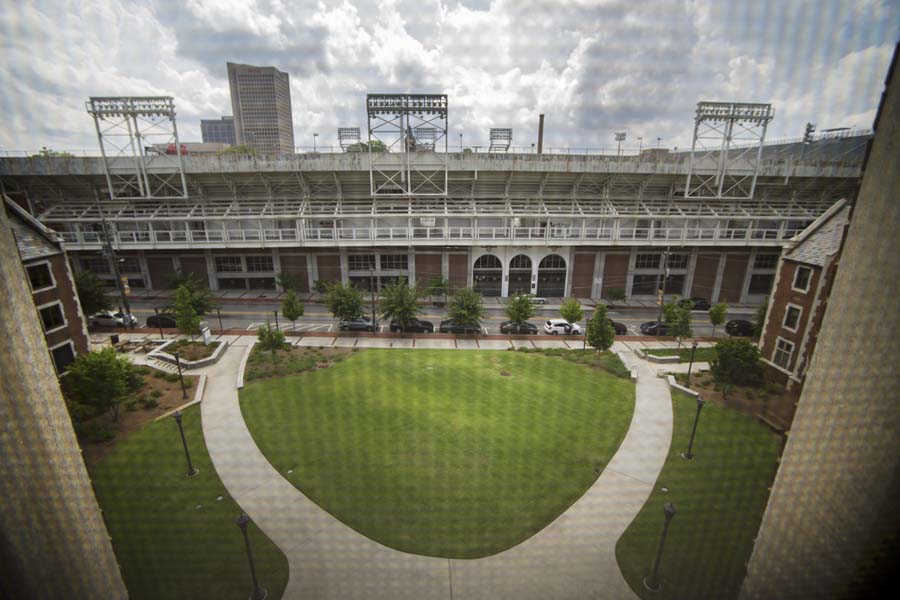 View of Bobby Dodd Stadium and the lawn of Brittain Dining Hall through a screened window in Brittain Tower.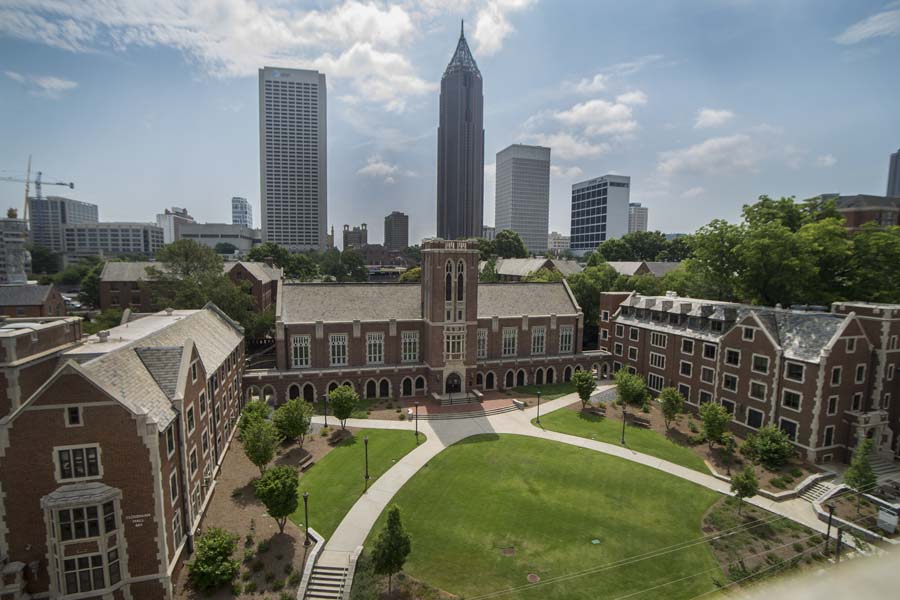 View of Brittain Dining Hall and the Atlanta skyline from the east stands of Bobby Dodd Stadium.