Hidden Georgia Tech - Holland Plant
By Victor Rogers MARCH 28, 2016
Across the Georgia Tech campus, hidden spaces and forgotten places await rediscovery. Some are relics of an earlier time, difficult to find and explore. Others are very much in view, but often overlooked. Hidden Georgia Tech is a photo-essay series highlighting places on campus that are hidden in plain sight.
HOLLAND PLANT
The Holland Plant, located at 680 Power Plant Drive behind the A. French Building, has been producing steam since opening in 1917 and is home of the Georgia Tech steam whistle. The plant's steam keeps many buildings heated and cooled, and it provides hot water for some showers and dining halls. Take a look inside.
Holland Plant
Photos by Rob Felt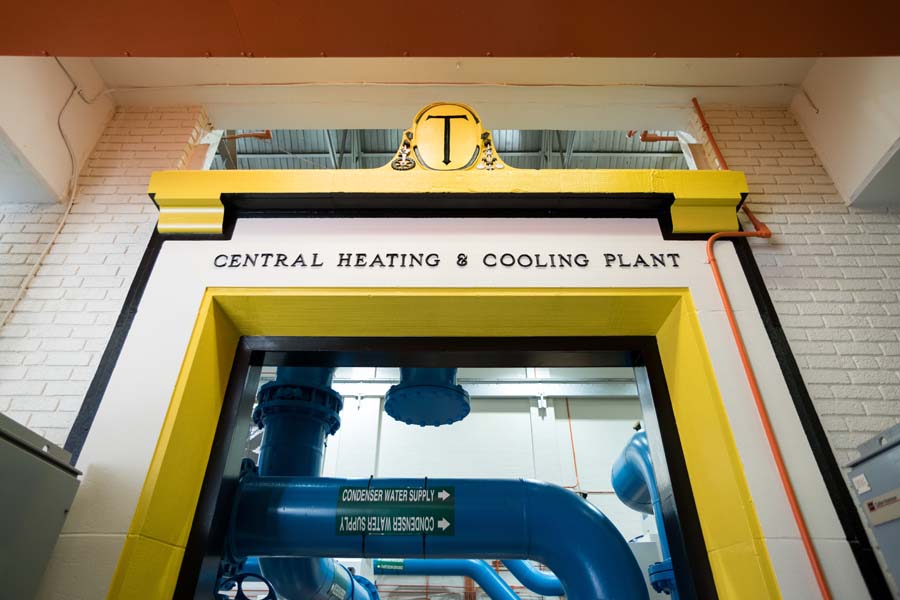 The plant is named for Archibald Dinsmore Holland, who received a master's degree in mechanical engineering from Tech in 1930. In the 1940s, he served as the Institute's superintendent of buildings and grounds, and later became a professor in the School of Mechanical Engineering.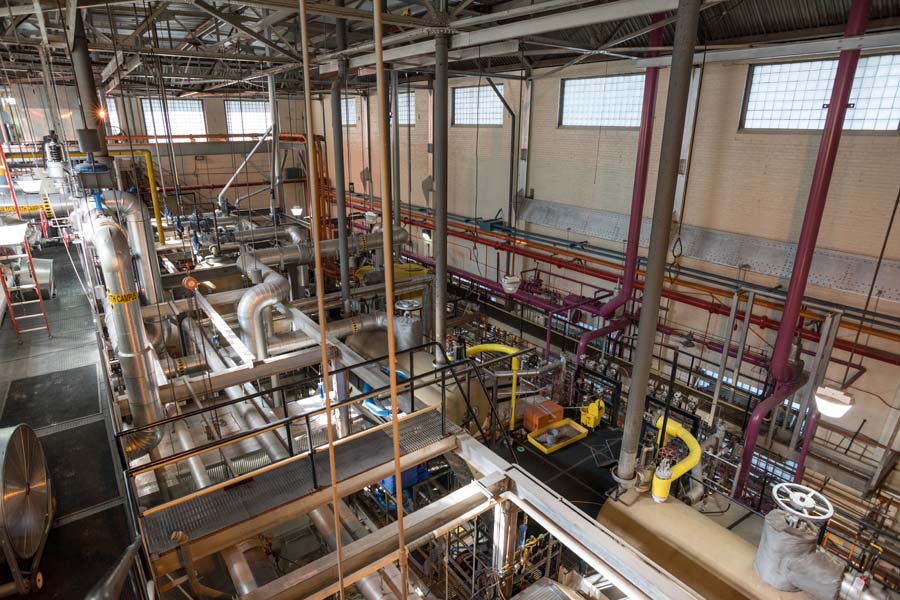 The boiler room has four boilers, including one that is all electric. A ceiling vent allows heat to escape in the summer, when the room's temperature often reaches 100 degrees.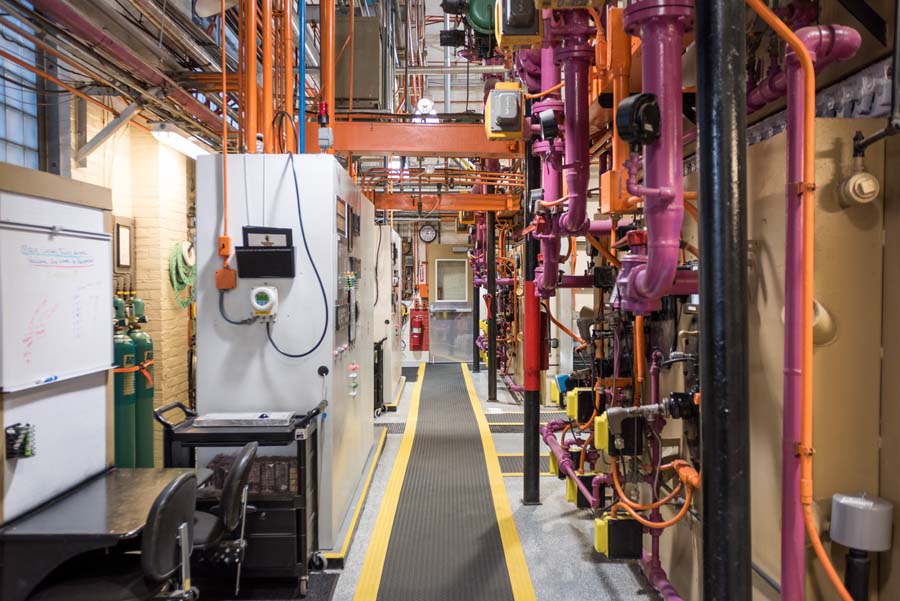 A large part of campus utilizes distributed steam created at the Holland Plant.


The distribution hub sends steam as far as the Campus Recreation Center and also to some of the buildings along 9th and 10th Streets.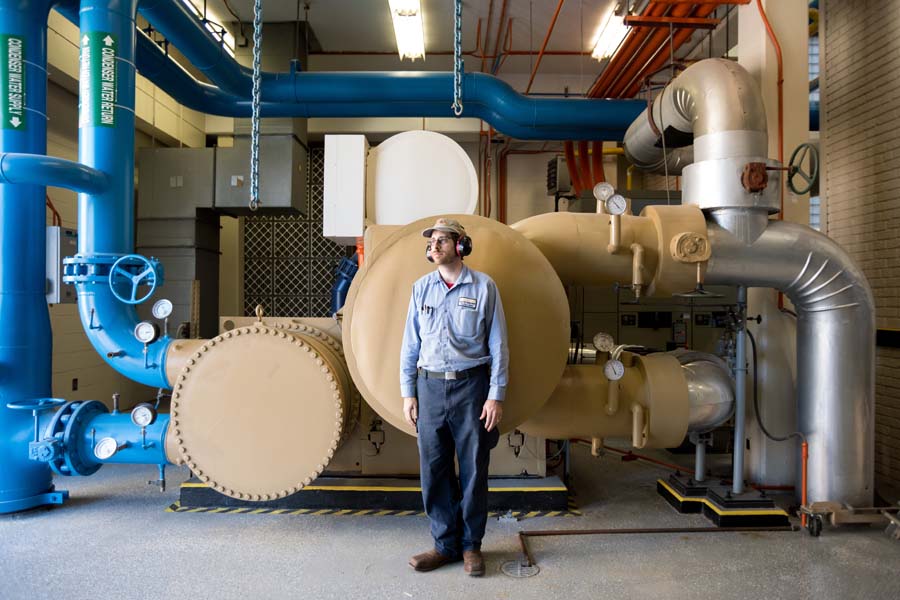 Philip Schroeder is a stationary engineer with a master's degree from Tech's School of Building Construction. He occasionally gives tours of the facility to students and researchers studying utility efficiencies, thermodynamics, environmental systems, and more.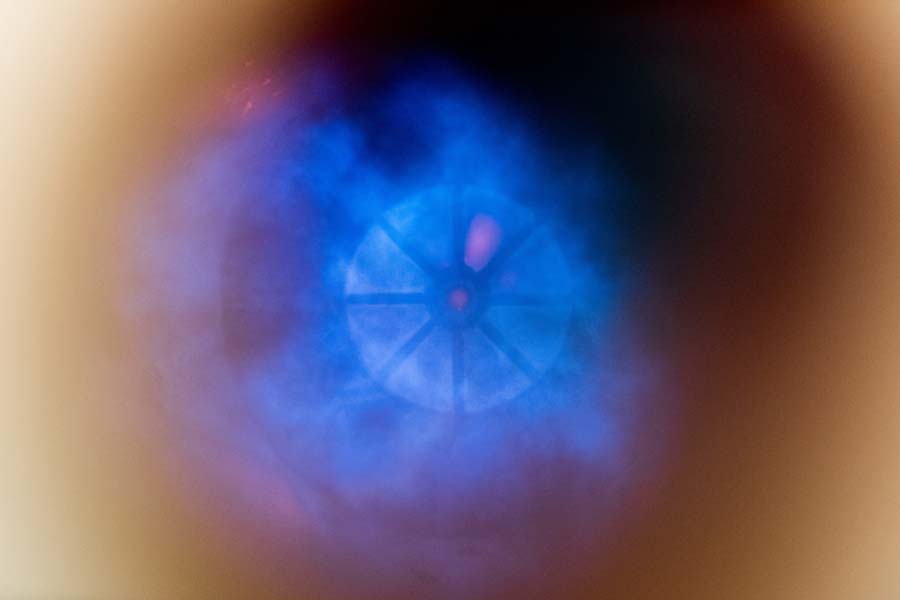 In 1952, the plant converted from coal to natural gas.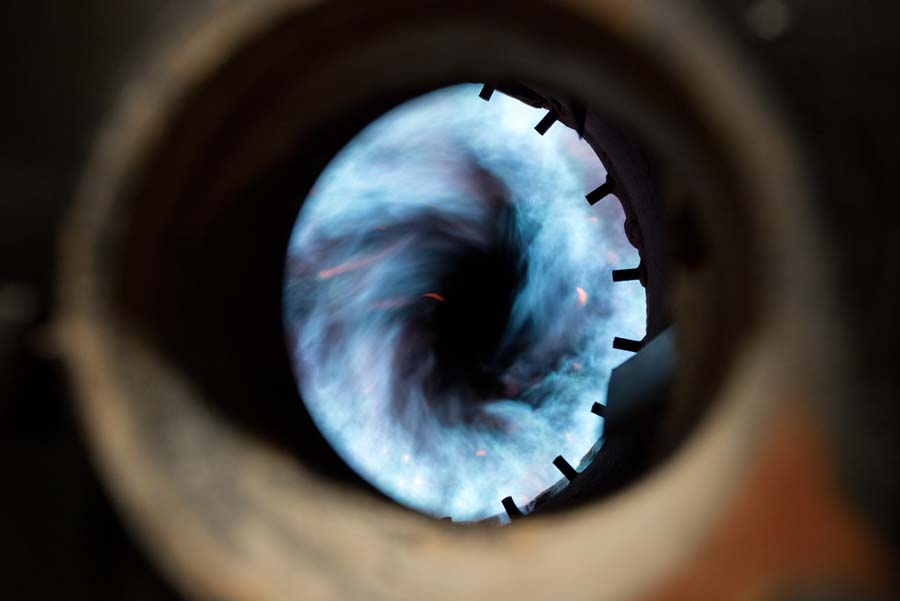 Inside the firebox, a natural gas flame transfers BTUs into fuel that creates steam.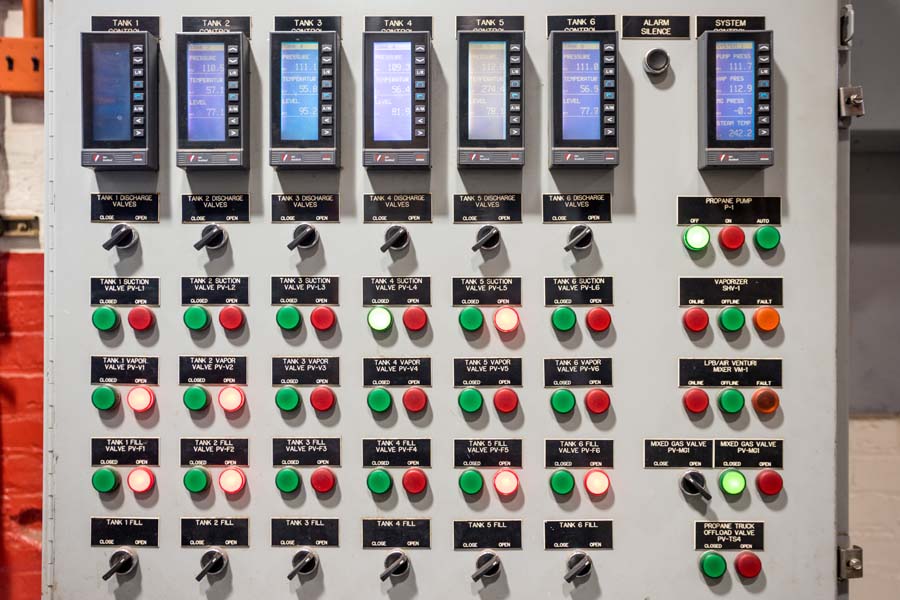 This propane tank monitoring station has been dubbed 'the Christmas tree' because of the colors.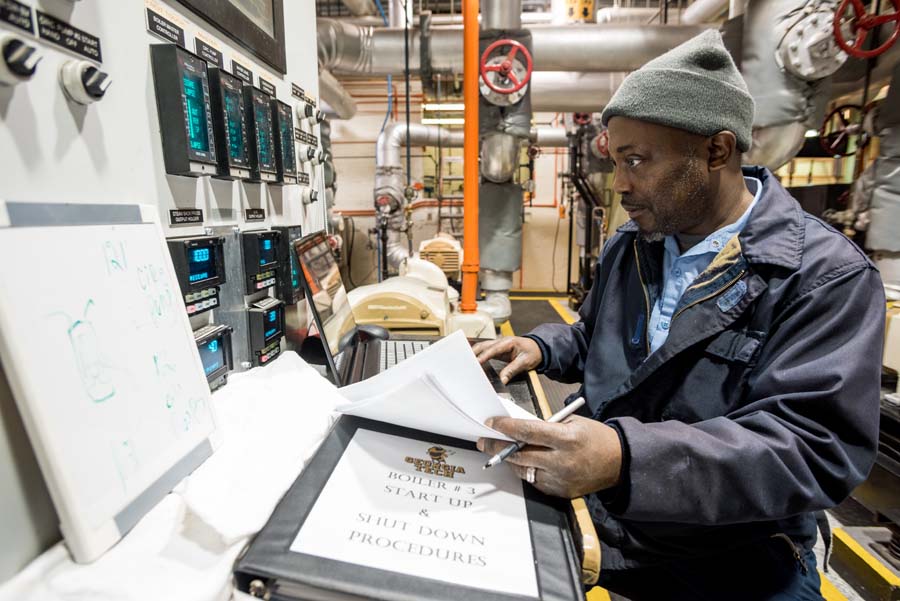 Michael Herriott, stationary engineer, researches timetables for chemical testing.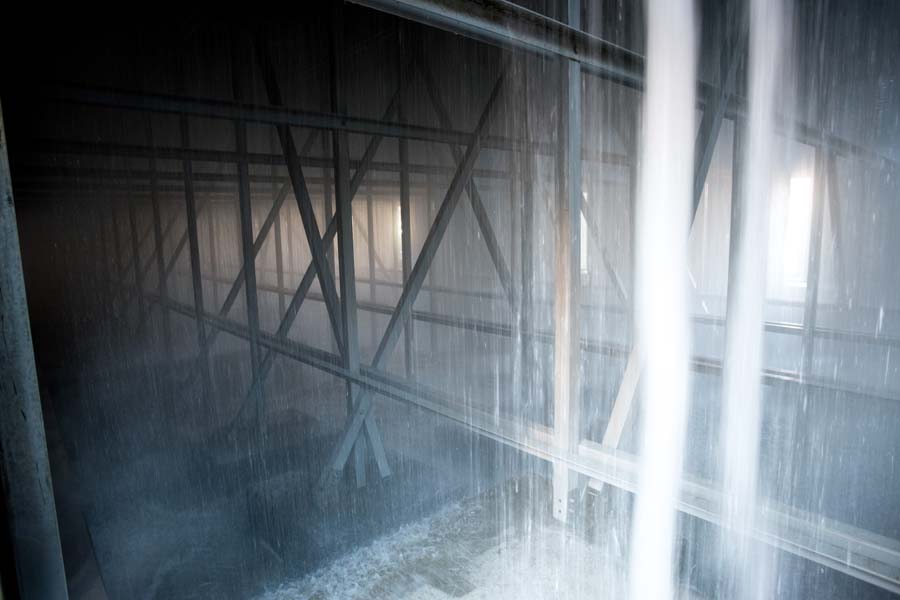 In 1972, the plant's chill water system became operational. Cascading water allows evaporation to cool the remaining water.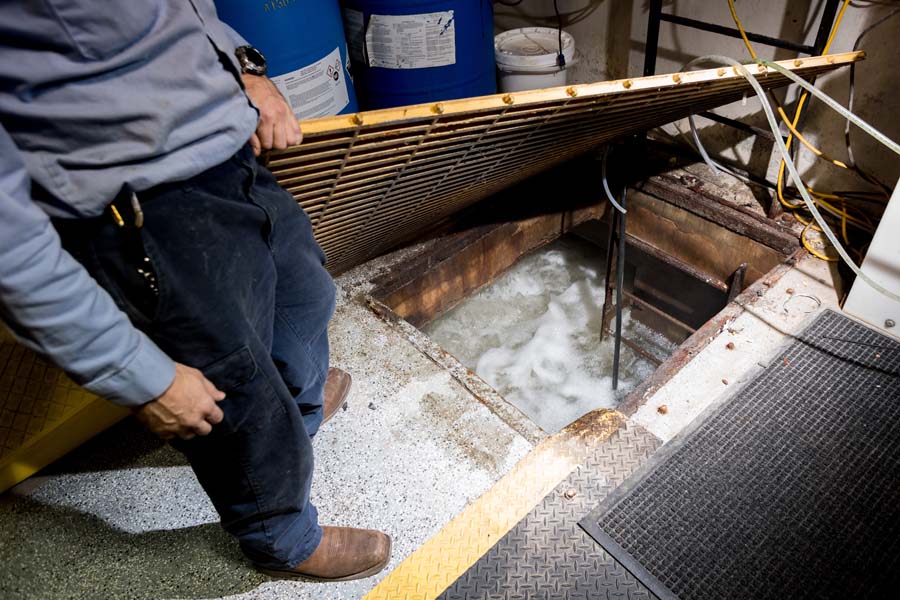 Beneath the cooling tower is an 80,000-gallon sump.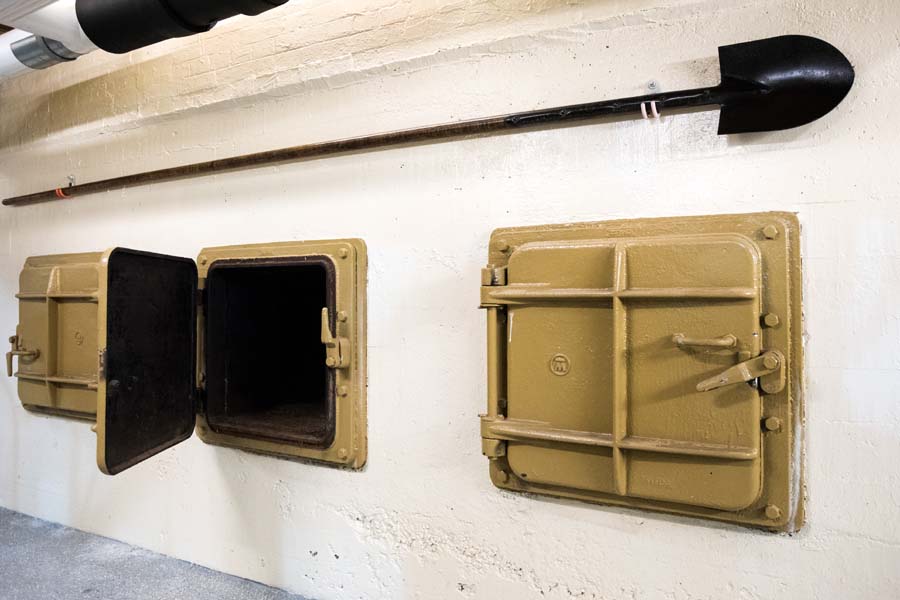 The Holland Plant opened as a coal-burning plant, supplying energy for the entire campus in 1917. This ash pit below one of the boilers is no longer functioning but remains in place for structural reasons.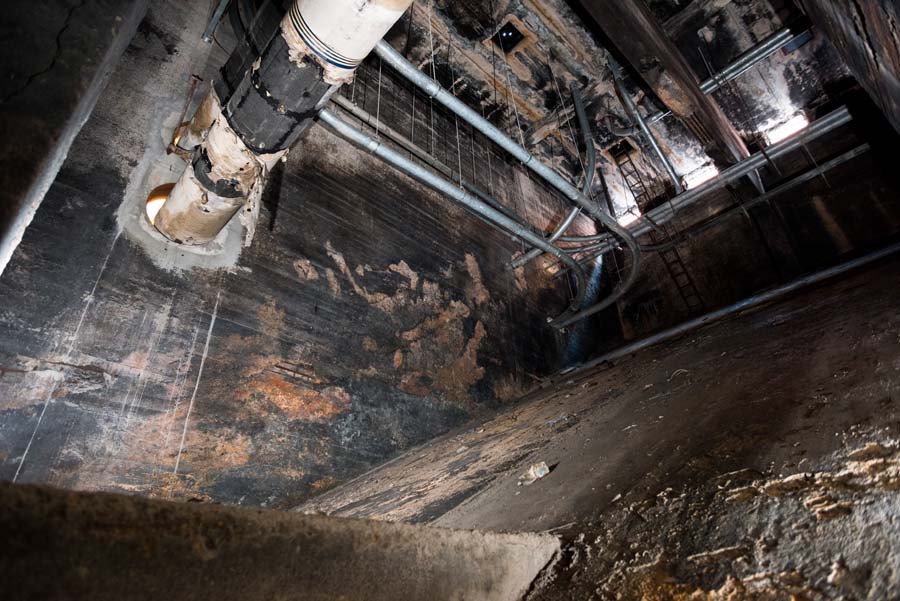 Coal was stored in large bunkers that are now empty.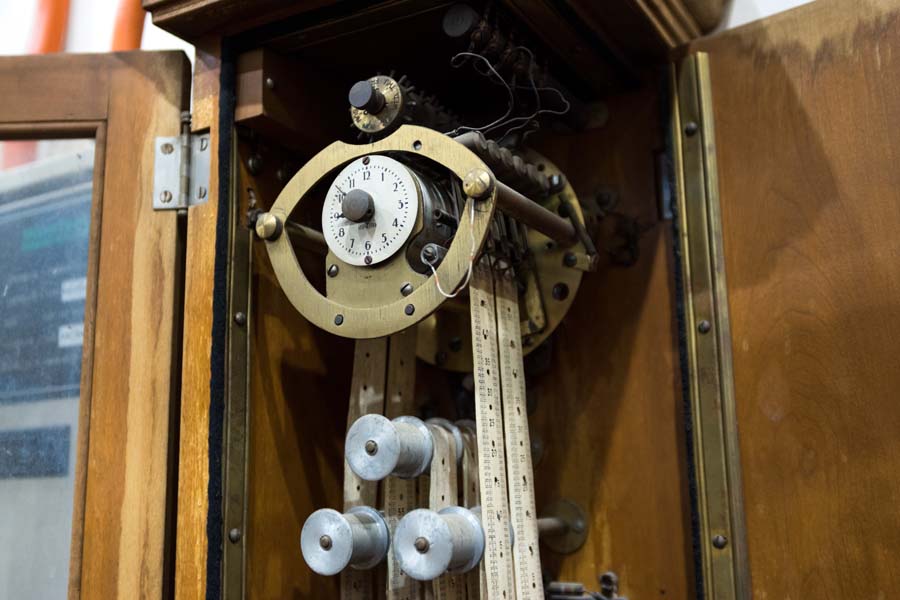 Although the Holland building has been modified over the years, it retains its overall architectural and historic character, including a few pieces like this timer.


A plaque acknowledges Thomas Edison, Charles Brush, Elihu Thomson, and Humphry Davy as pioneers of the electric light.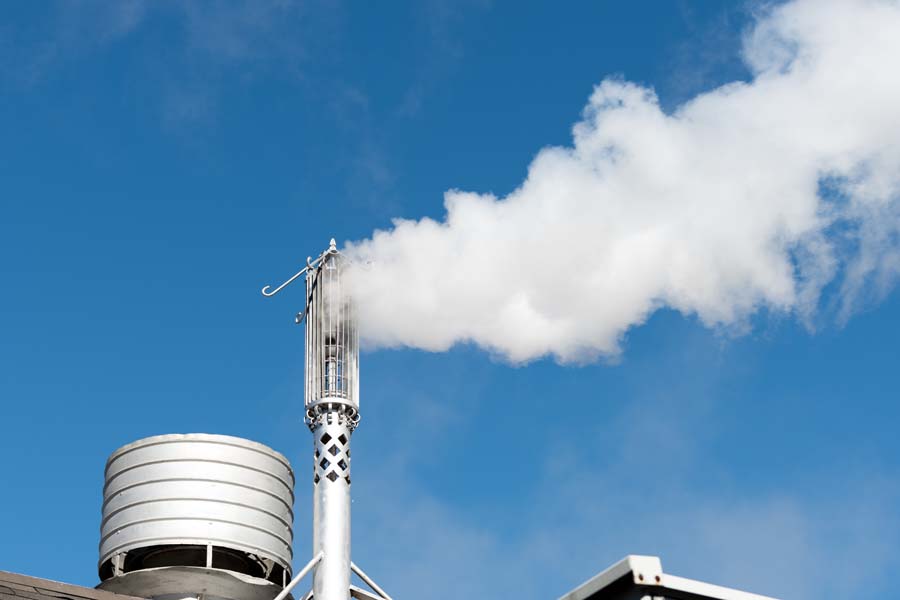 The whistle, atop the Holland Plant, blows at five minutes before the hour from 8 a.m. to 6 p.m. every weekday. The whistle also blows to celebrate touchdowns and home football victories.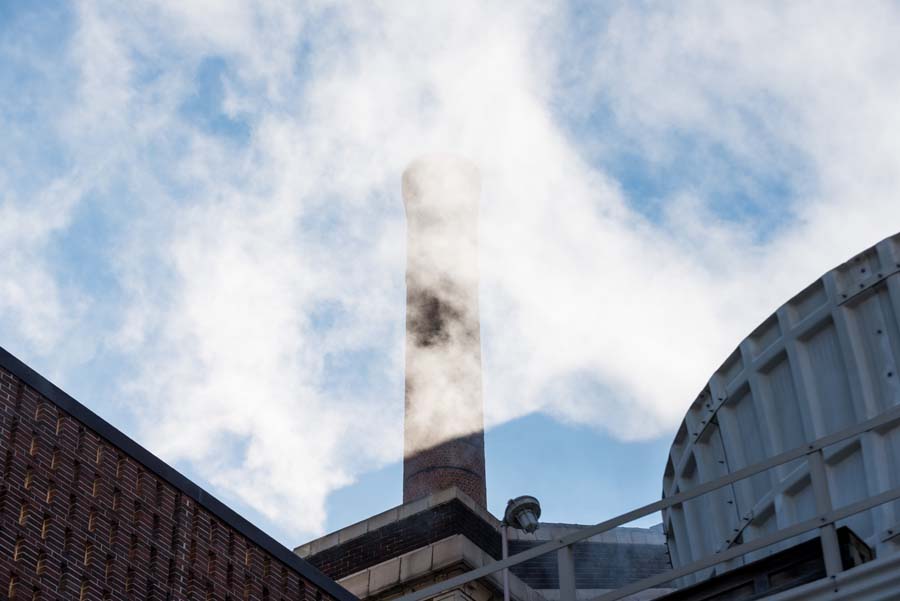 The smoke stack of the Holland Plant is the exhaust for the natural gas boilers. The mist shown is the drift from the cooling tower.