Hidden Georgia Tech: The Interior Design Shop
By Victor Rogers November 12, 2018
Across the Georgia Tech campus, hidden spaces and forgotten places await rediscovery. Some are relics of an earlier time, difficult to find and explore. Others are very much in view but often overlooked. Hidden Georgia Tech is a photo-essay series highlighting places on campus that are hidden in plain sight.
Interior Design
The Design & Construction Department of Facilities Management provides architectural and engineering design, construction management, and interior design services for campus projects. Its three-person interior design team creates functional and beautiful spaces including classrooms, student lounges, meeting spaces, and offices. Their work spans the campus, including the Colleges, Athletics, and Campus Services. Interior design projects range in size and scope from a desk chair, to a professor's office, to a large capital project like the Clough Undergraduate Learning Commons.
Let's take a closer look at the Interior Design Department, located in the O'Keefe Building.
Interior Design
Photos by Allison Carter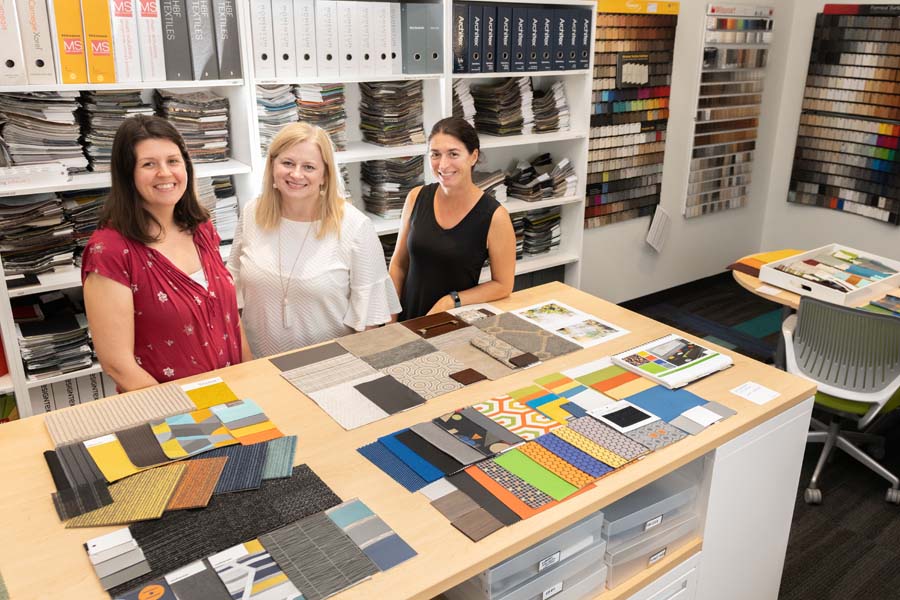 Interior Design has three senior interior designers (L-R): Allison Gerstung, Reagan Donley, and Polly Patton.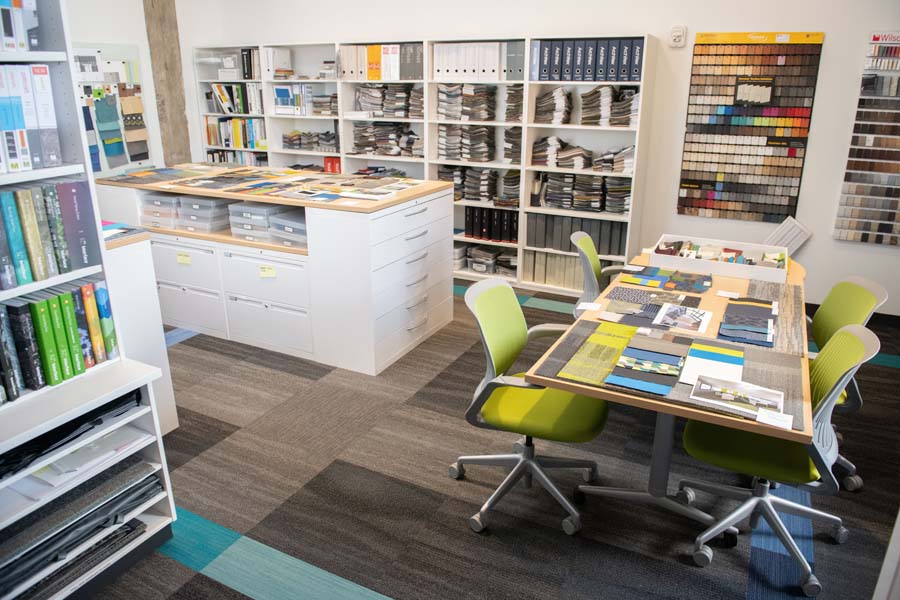 The designers spend a lot of time in the O'Keefe Interiors Library, which is stocked with sample books — carpet, fabric, laminate, and furniture — for finishing projects.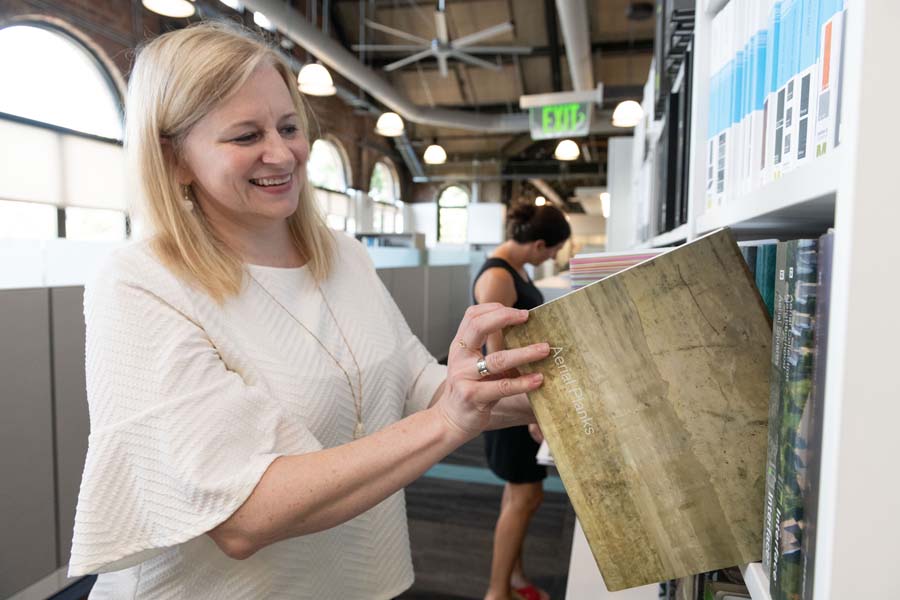 Reagan Donley checks the Interiors Library to find just the right product for a project.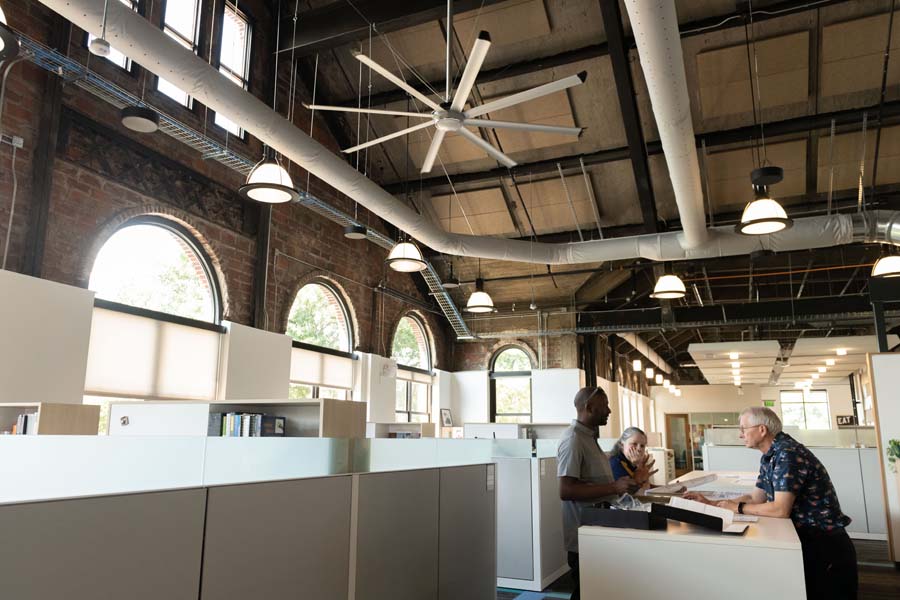 Gary Jelin (right), associate director of Design Services, manages teams of architects, engineers, and interior designers. He is pictured with registered architects Ngugi Mathu and Elvia Lam.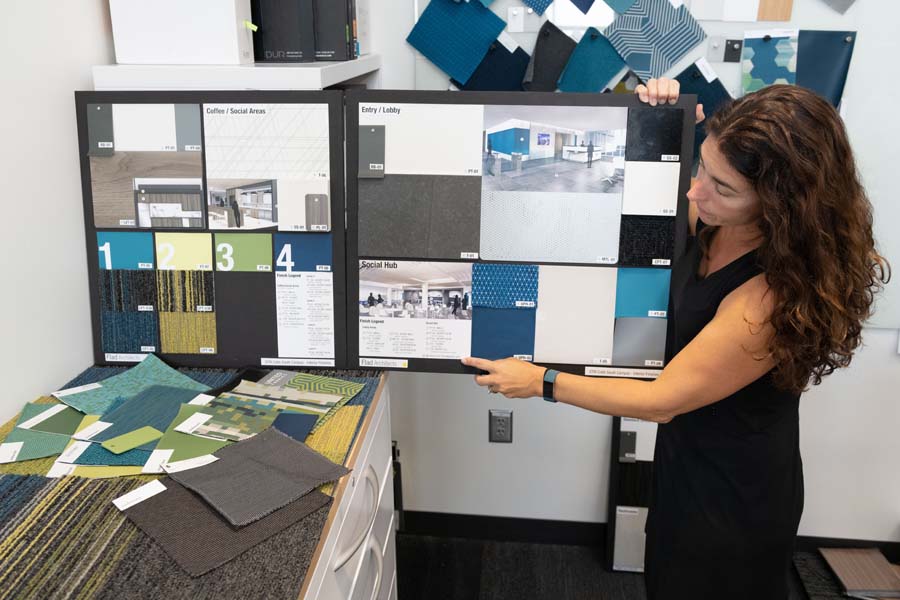 Polly Patton worked with clients at GTRI Cobb County to select the color palette and furniture for the project currently under construction.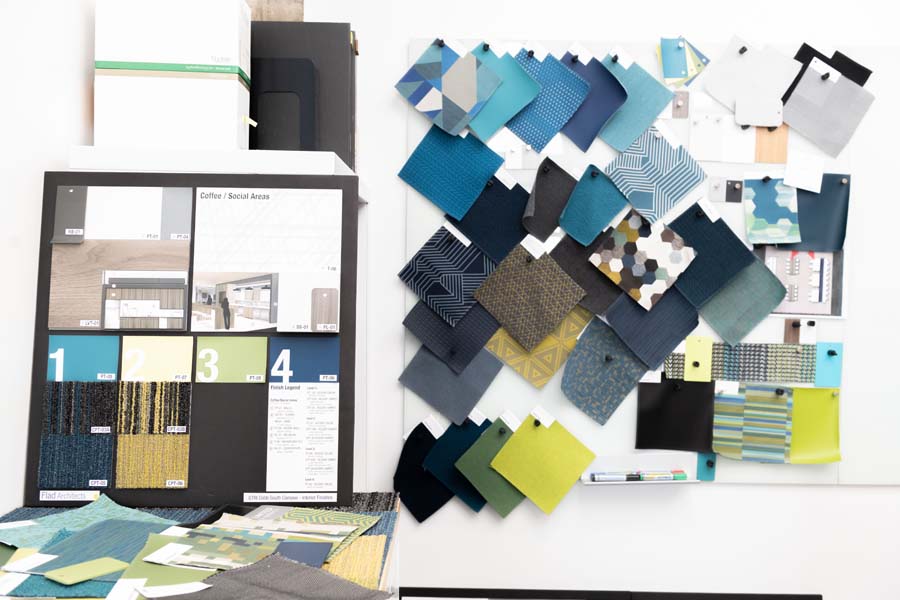 The overall finish palette for a project at GTRI Cobb County.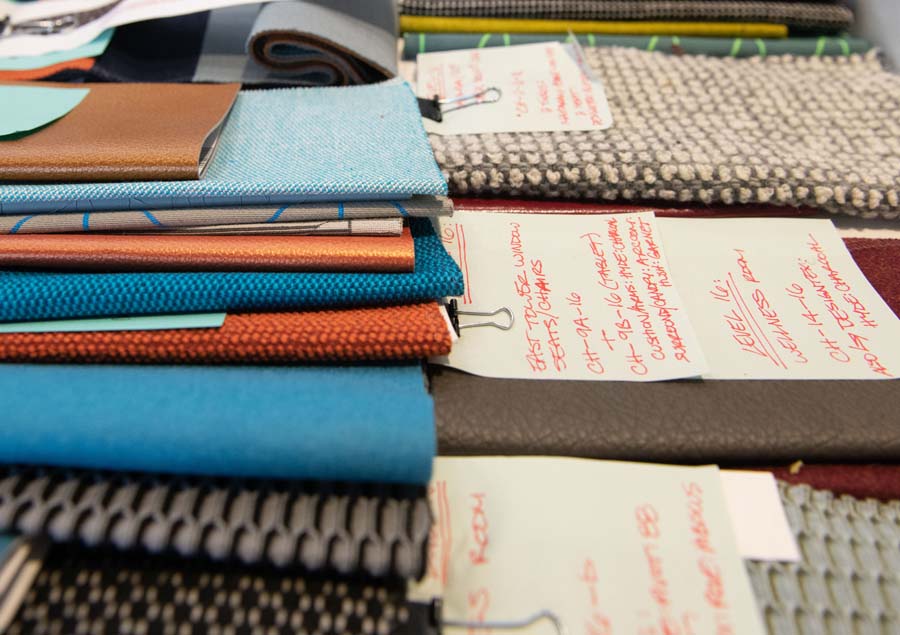 Sometimes the interior designers manage the procurement process with an outside design firm.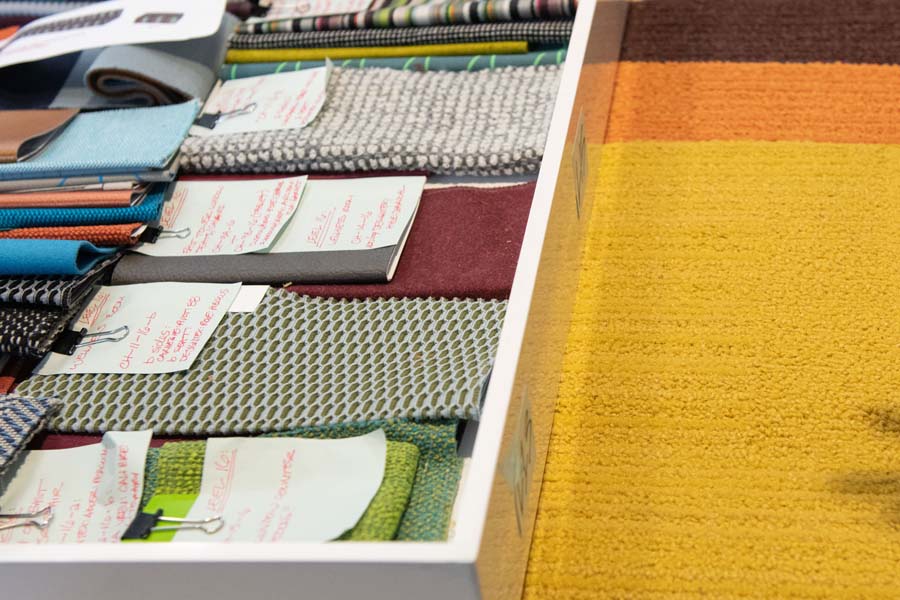 These swatches are for the CODA project, being done in collaboration with the design firm ASD|SKY.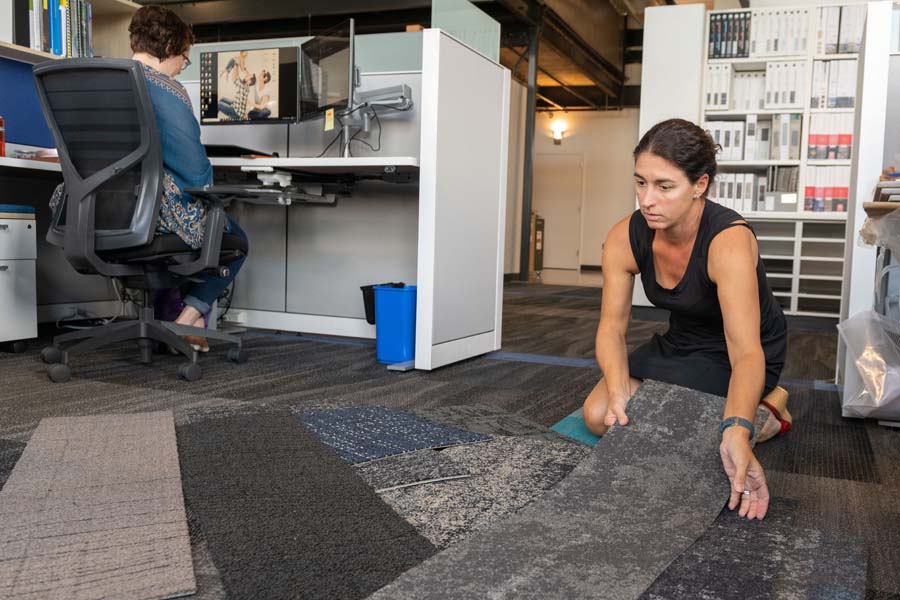 Polly Patton organizes carpet samples to present to the School of Electrical and Computer Engineering. Sometimes palette selection takes over the work space.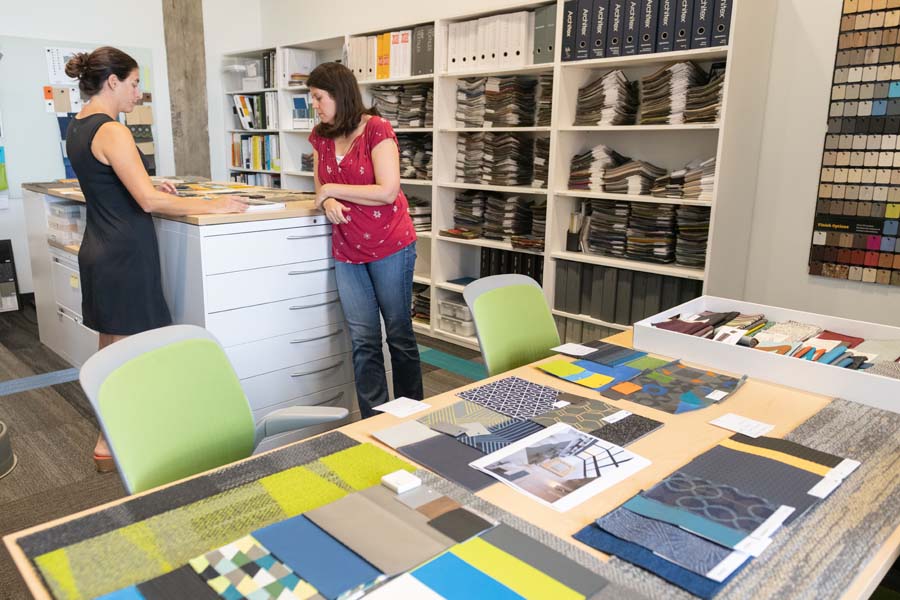 Although interior designers don't work on the same projects, they often collaborate and exchange ideas. The designers review building codes, including ADA and life safety, and health and welfare.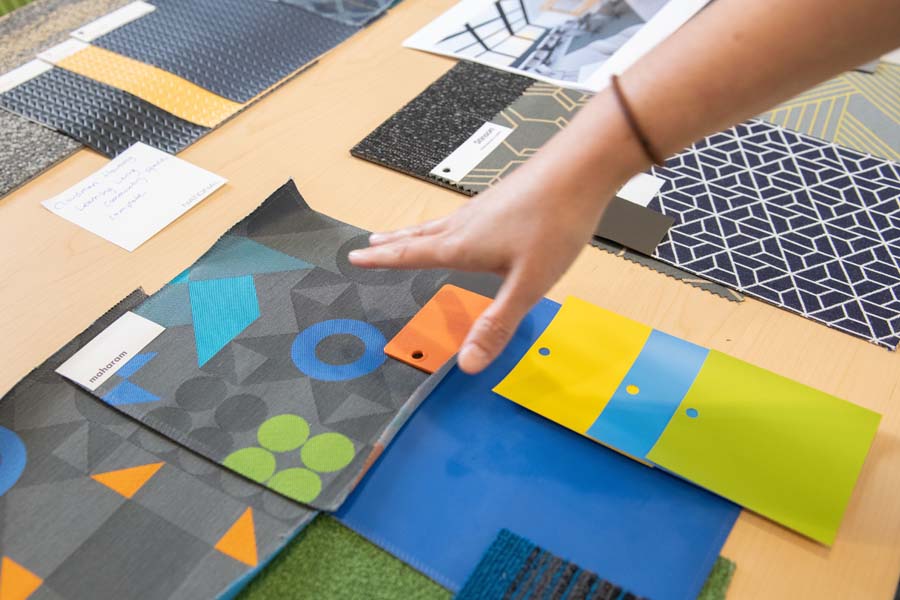 Each designer has a project list ranging from 50 to 90 projects at any given time. This is the finish palette of the Boggs auditorium renovation.

On the fourth floor of Technology Square Research Building (TSRB), this is the Robotics Neighborhood.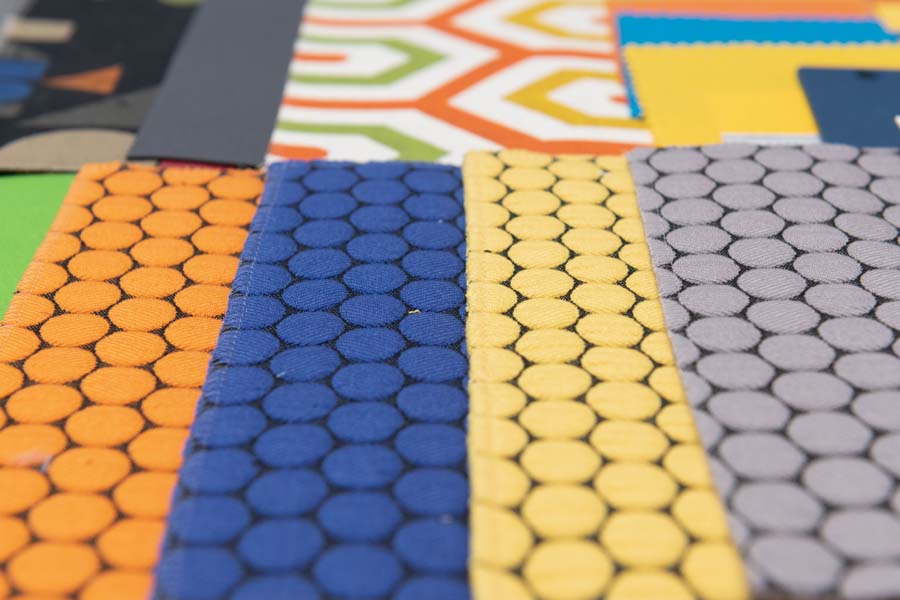 Finish palette for the Enterprise Resource Planning (ERP) office, at 755 Marietta Street.

Employee breakroom of the ERP office. The space was designed by SWI, with furniture provided by the Interior Design Department.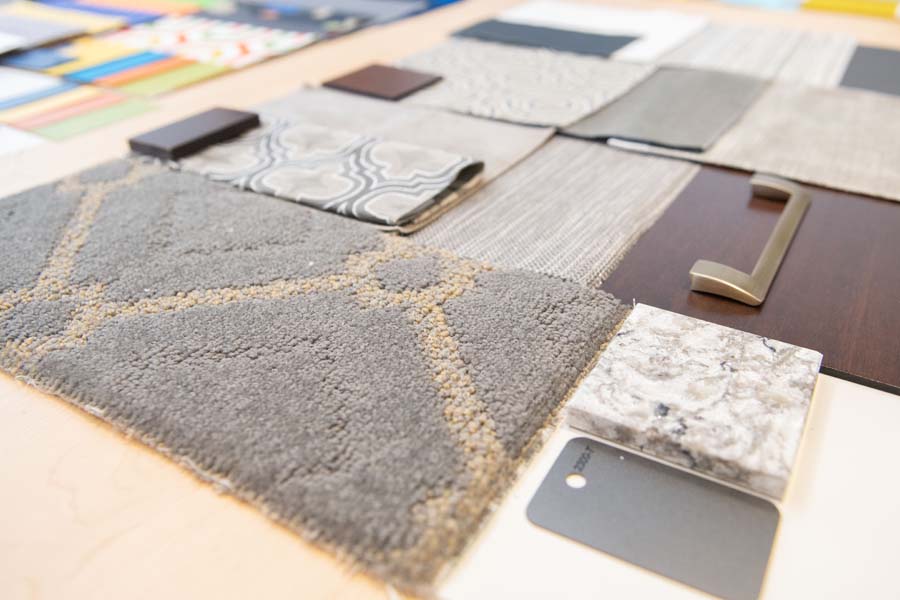 Finish palette for the reception area of the Carnegie Building.

The Interior Design Department procured furnishings for the Carnegie Building renovation, including the art above the sofas in the reception area.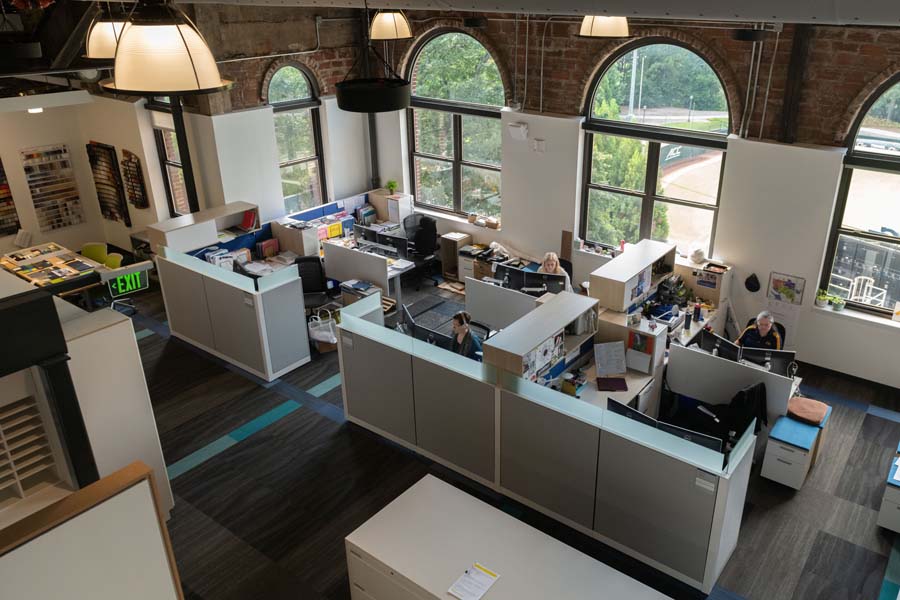 The office space for the Interior Design Department has high ceilings and is filled with light.