Hidden Georgia Tech: Library Archives
By Victor Rogers Feb. 29, 2016
Across the Georgia Tech campus, hidden spaces and forgotten places await rediscovery. Some are relics of an earlier time, difficult to find and explore. Others are very much in view, but often overlooked. Hidden Georgia Tech is a photo-essay series highlighting places on campus that are hidden in plain sight.
LIBRARY ARCHIVES
Tech's Library Archives and Records Management, currently located on the lower floor of Crosland Tower but moving to the Neely Room when the Library renewal is underway, is just what one would expect — stacks of research material on a wide variety of subjects in an ultra-quiet setting. What is surprising is the assortment of artifacts: from a Picasso vase to movie scripts and a couple of Oscars. Take a look inside.
Library Archives
Photos by Rob Felt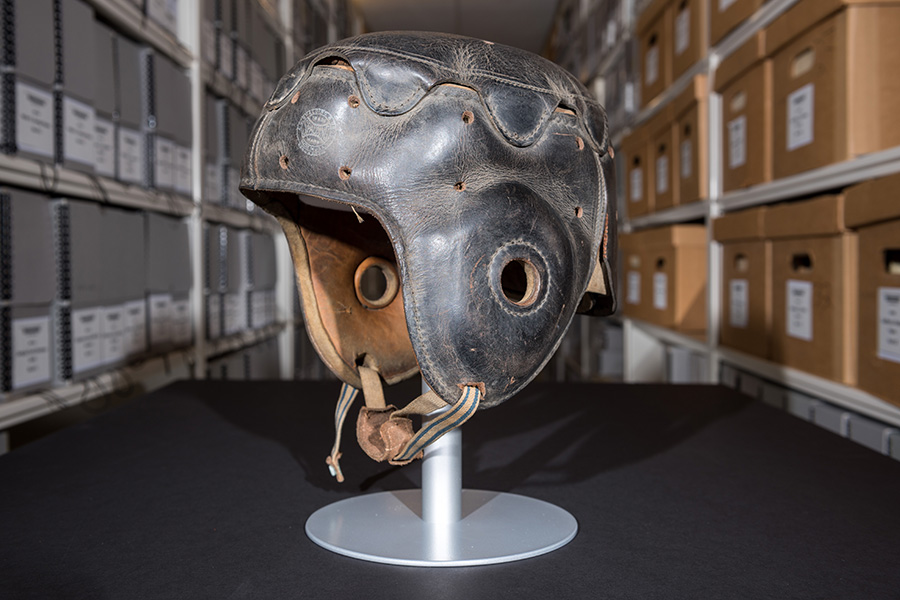 This leather football helmet (circa 1936) was worn by James Middleton "Mit" Fitzsimons, who was captain of Tech's football team in 1936.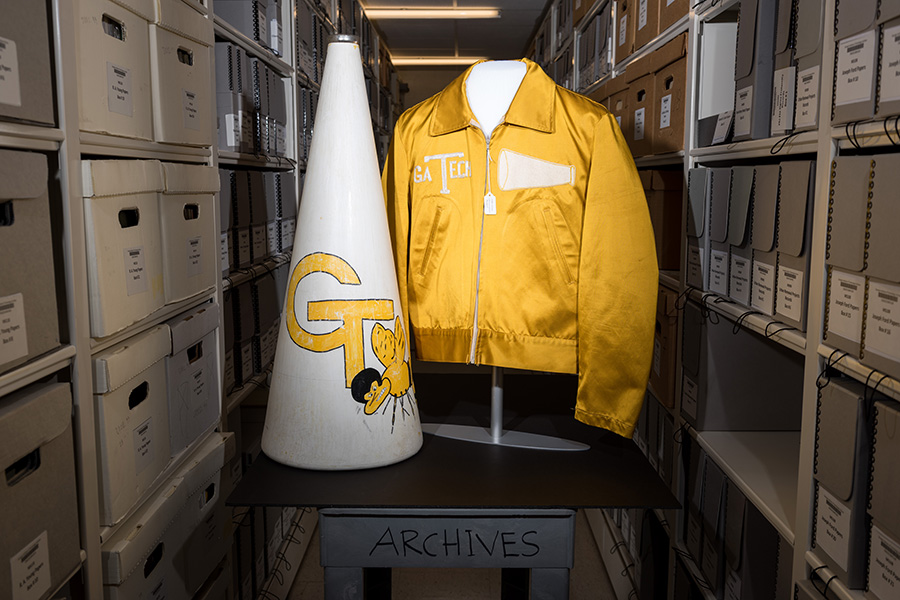 This men's satin cheerleader jacket, worn by student John Walter Lay Jr. in 1948, is pictured with a cheerleader megaphone.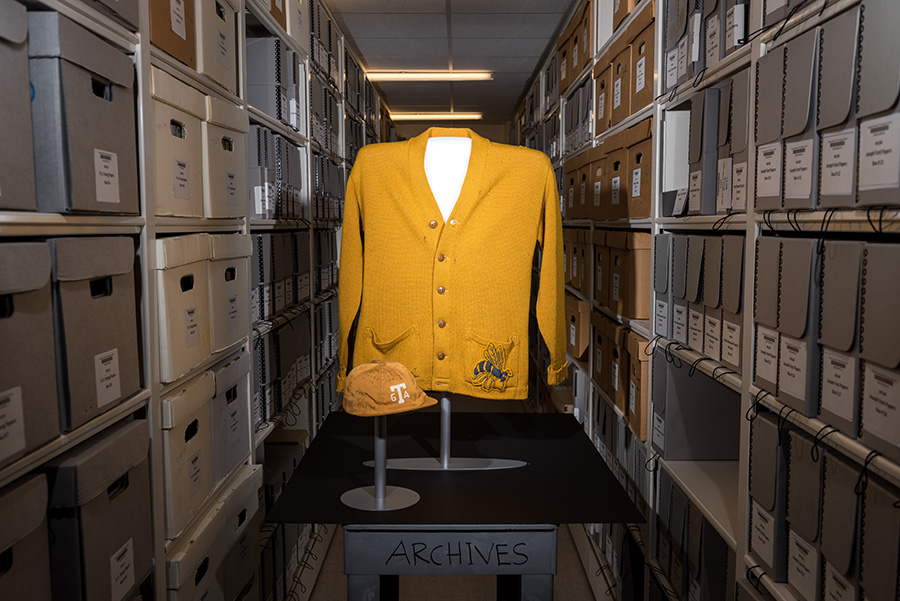 This gold cardigan and RAT cap combination belonged to Elizabeth Herndon, one of the first two women to attend Tech in 1952.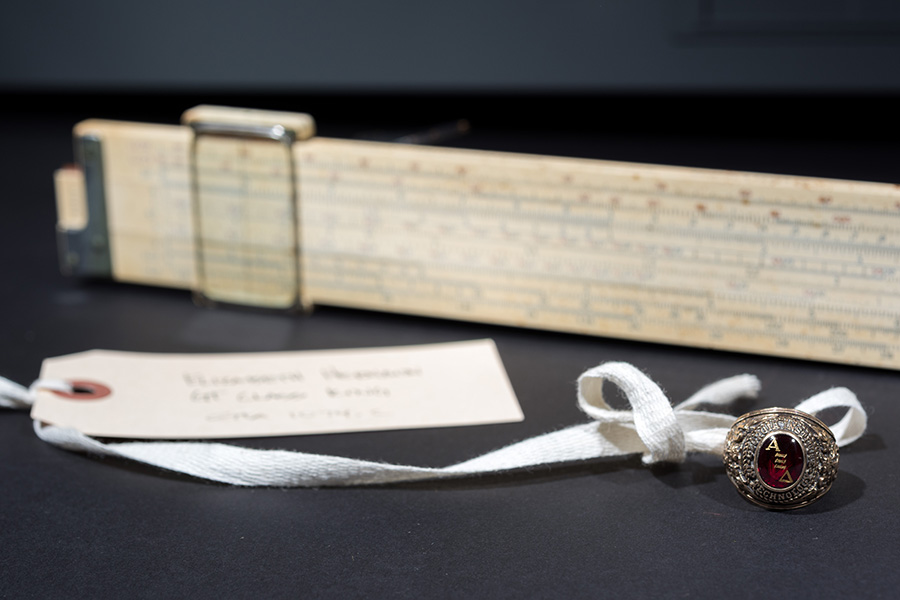 Elizabeth Herndon's class ring – made in a men's size because class rings weren't manufactured in women's sizes at the time – is pictured with her slide rule.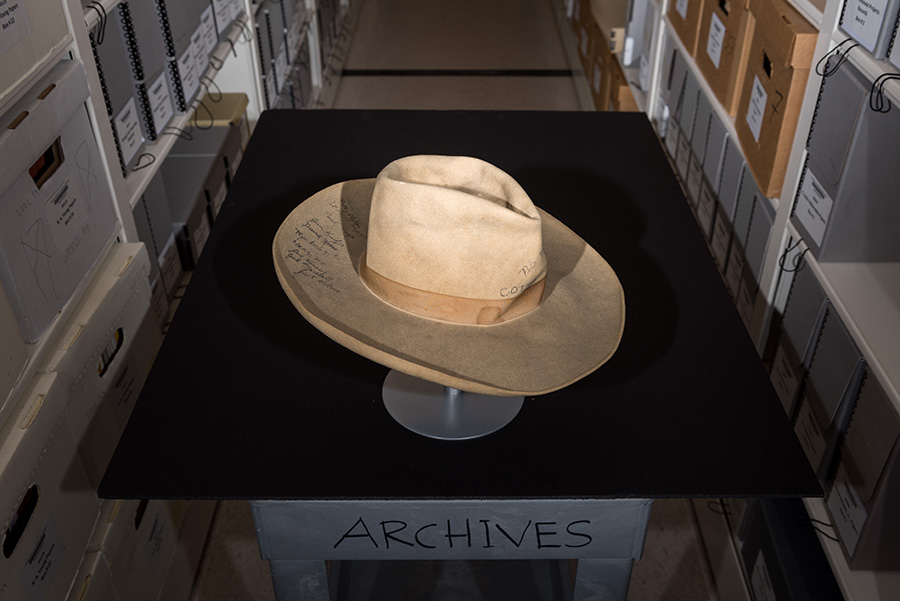 Student Robert D. Neill wore this hat to the 1943 Cotton Bowl. It bears the signatures of about 15 team members.


Professor Bud Foote's science fiction collection includes books, magazines, and first edition fanzines.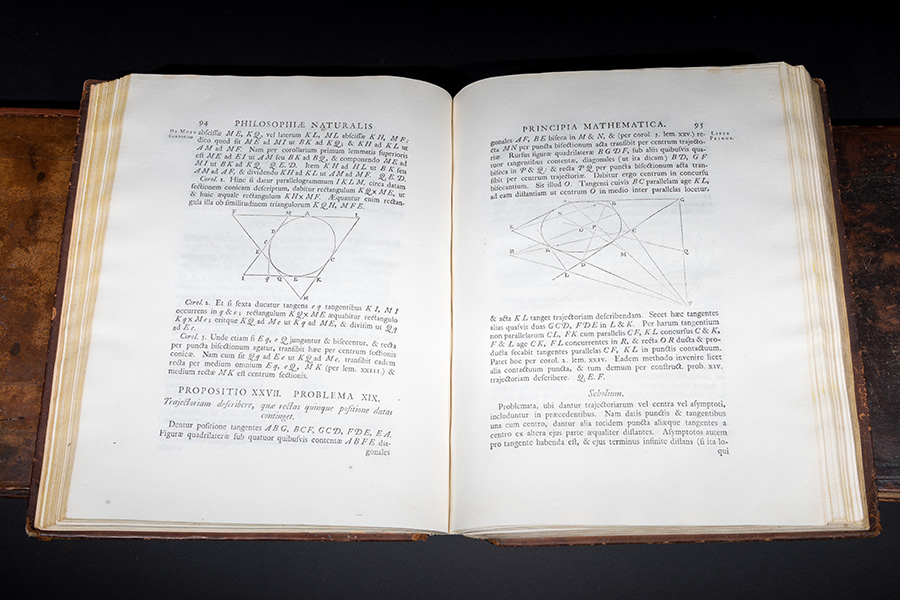 The Library Archives has all three editions of the Principia that were published during Sir Isaac Newton's lifetime, in 1687, 1713, and 1726.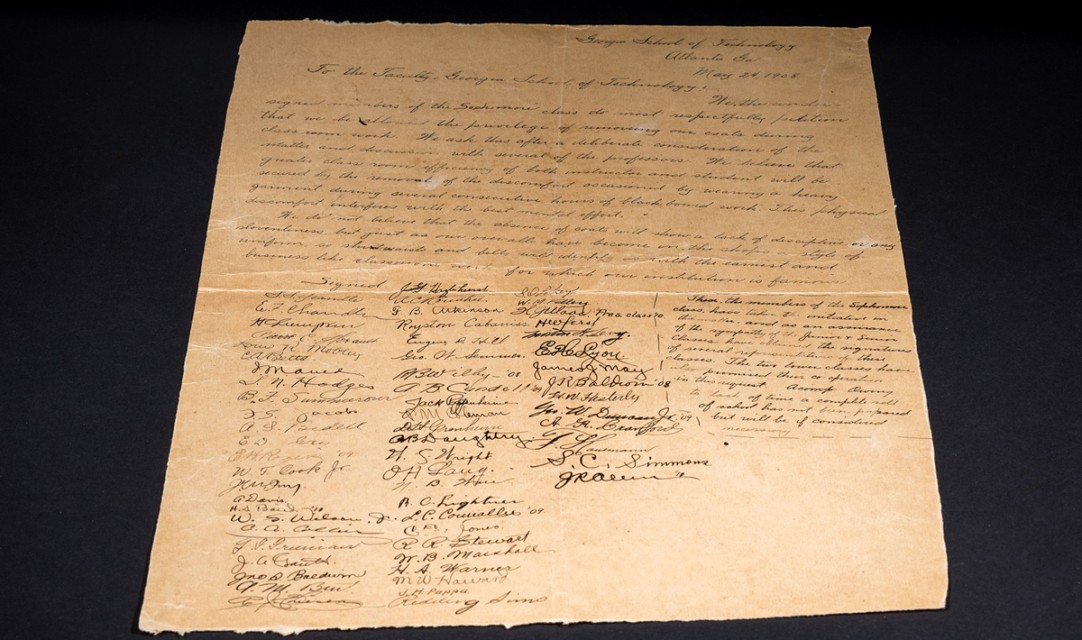 On May 24, 1908, a group of Tech students petitioned to remove their coats during class. Results of the request are unclear.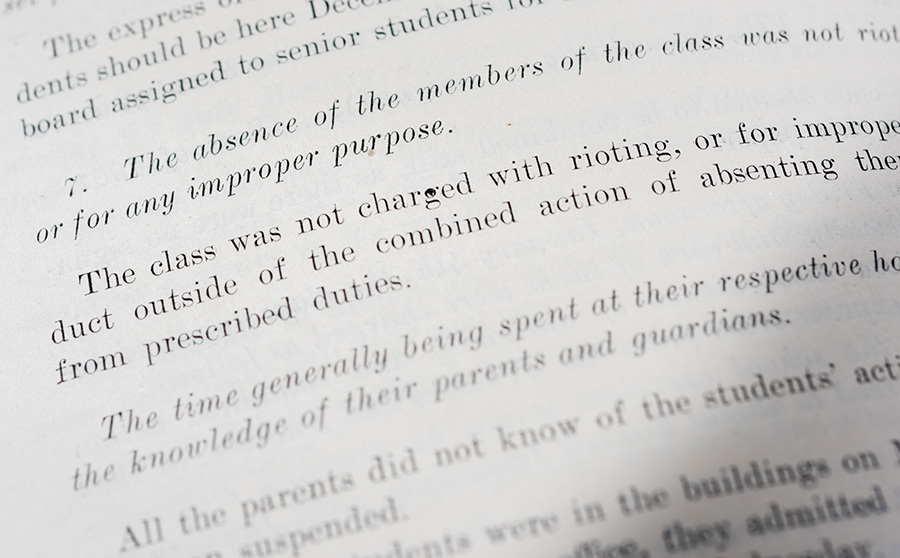 Several students in the Class of 1901 were suspended for skipping an entire day of school. They graduated a semester late.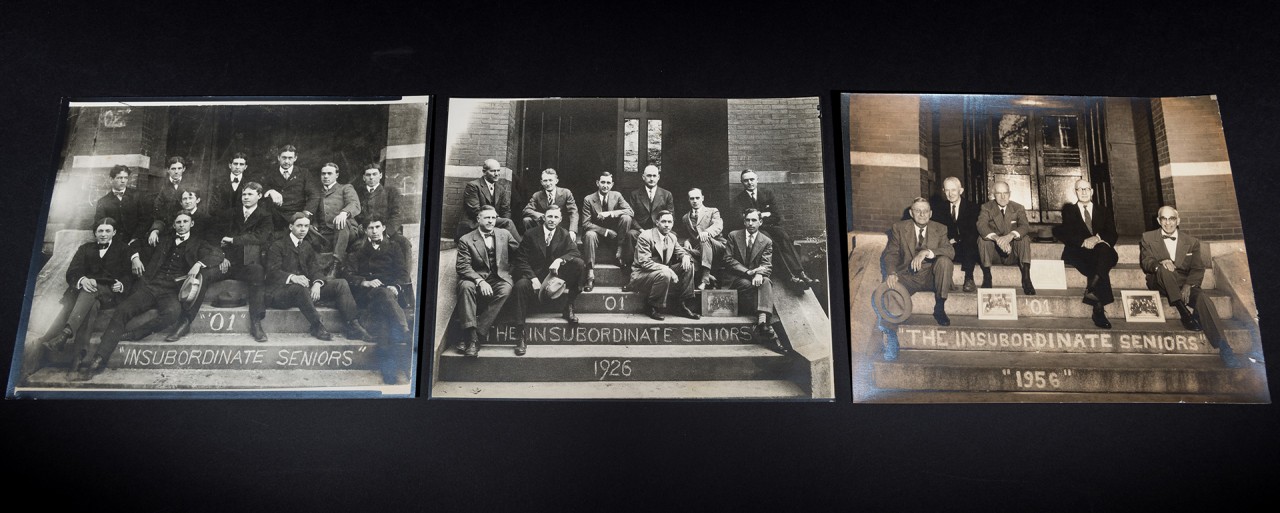 The suspended students – dubbed 'the Insubordinate Seniors' – met and took photos for many years after graduation.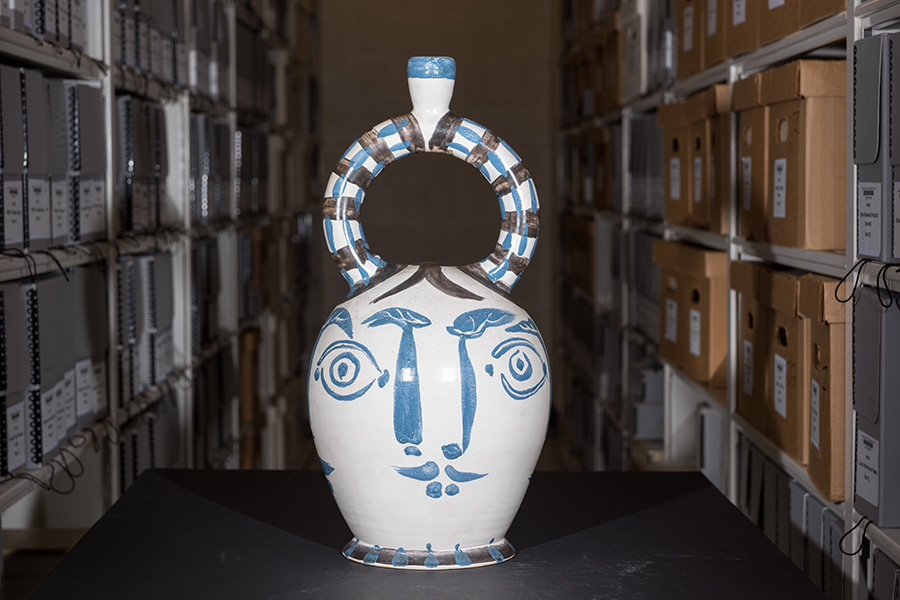 This Picasso vase was a gift from Dr. Walter L. Bloom, assistant to the vice president for Academic Affairs, on July 16, 1968. The vase dates back to 1957.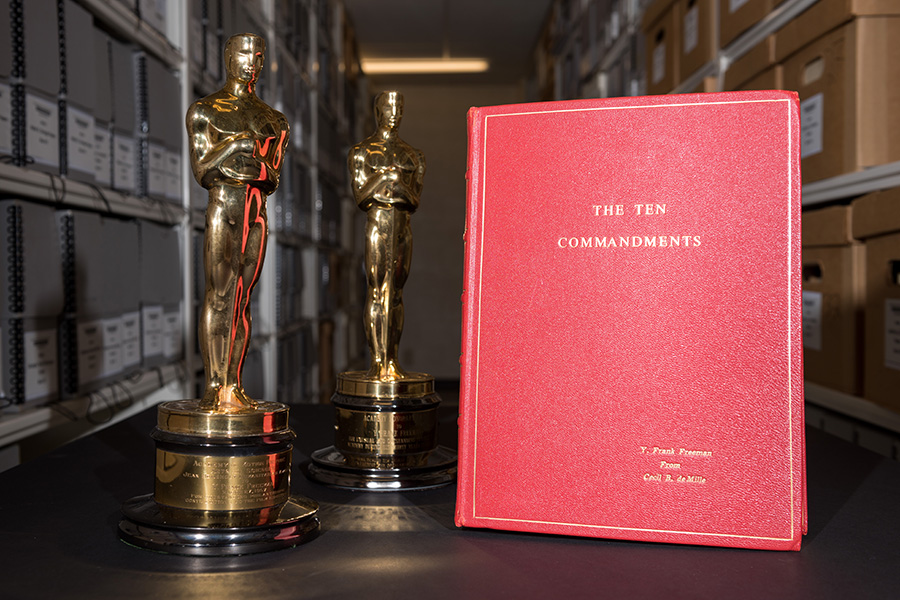 These two Oscars belonged to Y. (Young) Frank Freeman, EE 1910, and executive vice president of Paramount Pictures, which produced The Ten Commandments. One is for humanitarian work and the other is for lifetime achievement.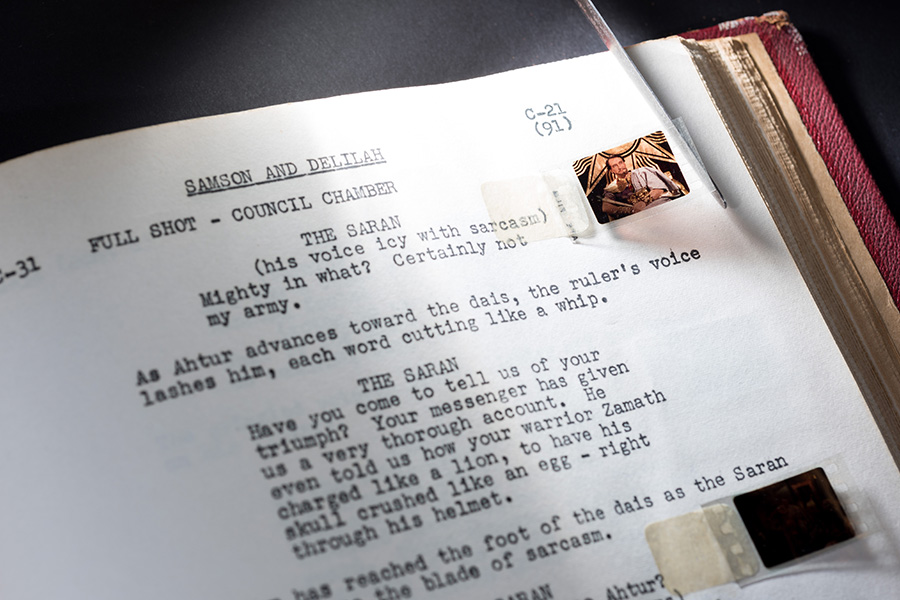 The Library has scripts of Samson and Delilah (pictured) and The Ten Commandments, two of the projects that Freeman approved at Paramount.