Hidden Georgia Tech: The Machine Shop
By Victor Rogers nov. 23, 2015
Across the Georgia Tech campus, hidden spaces and forgotten places await rediscovery. Some are relics of an earlier time, difficult to find and explore. Others are very much in view, but often overlooked. Hidden Georgia Tech is a photo essay series highlighting places on campus that are hidden in plain sight.
GTRI MACHINE SHOP
Located in an understated industrial building at 676 Marietta Street, the Georgia Tech Research Institute (GTRI)'s Machine Services is an active machine shop that can design, fabricate, repair, and modify parts or entire devices for research projects. The Machine Shop works on designs ranging from miniature gears used in heart medicine research to large-scale structural welding projects as tall as 35 feet.
Machine Shop Photo Gallery
Photos by Rob Felt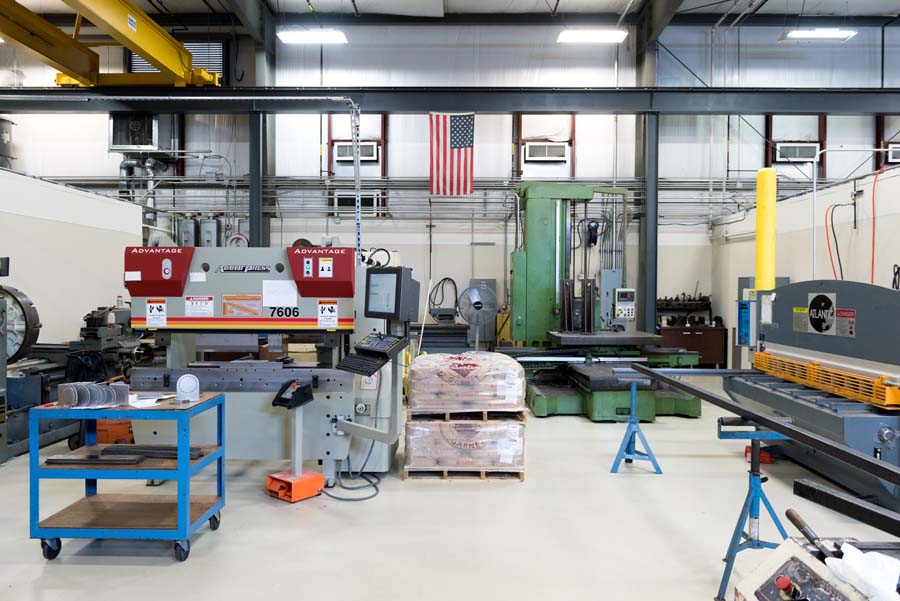 Machine Shop employees work with more than 90 instruments and four types of pc programming/design applications, giving the shop a unique combination of tools and expertise.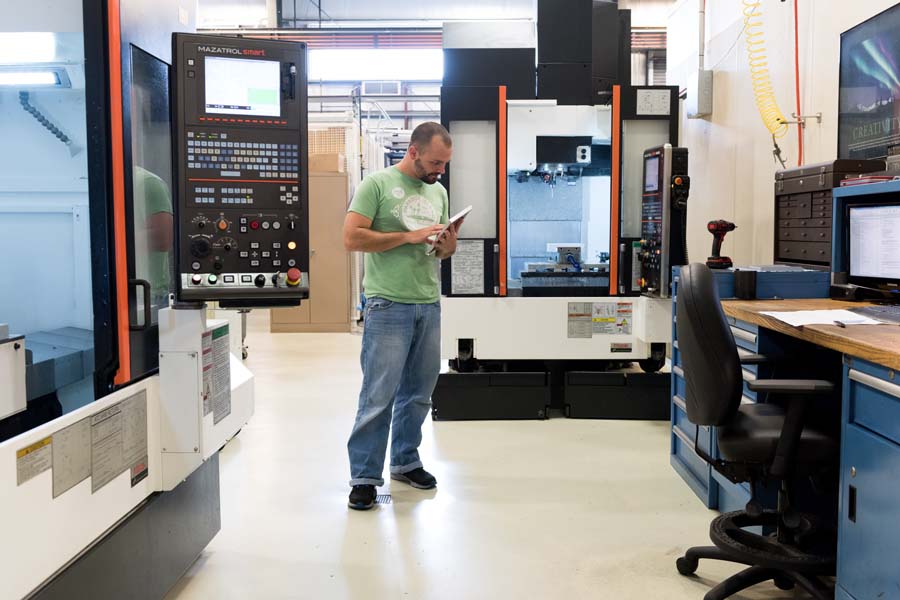 The Machine Shop supports research projects at GTRI and Georgia Tech, and also works with other universities in the University System of Georgia; Emory University; companies connected to Tech's business incubator, ATDc; and any tax-exempt organization.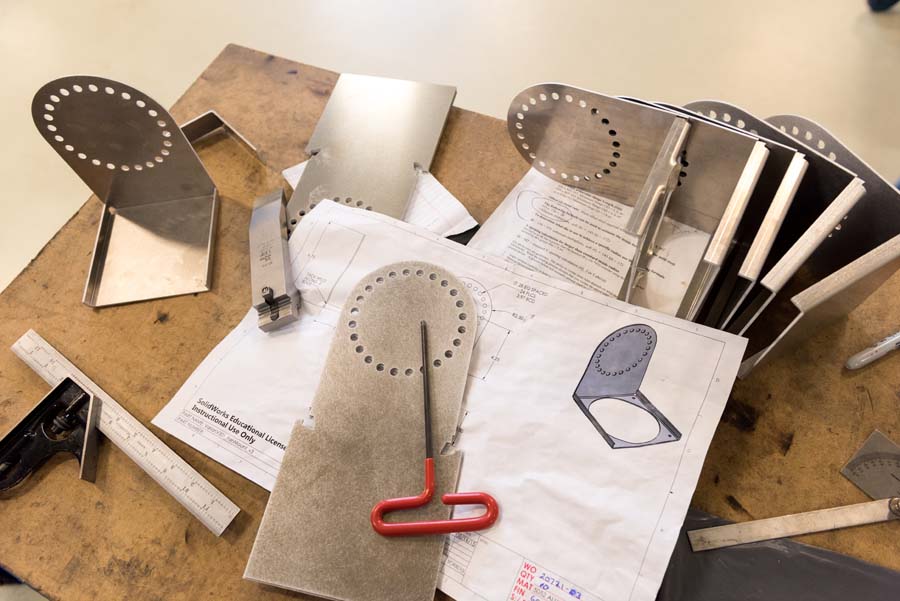 If a customer has an idea but no design, the Machine Shop can turn the idea into a prototype.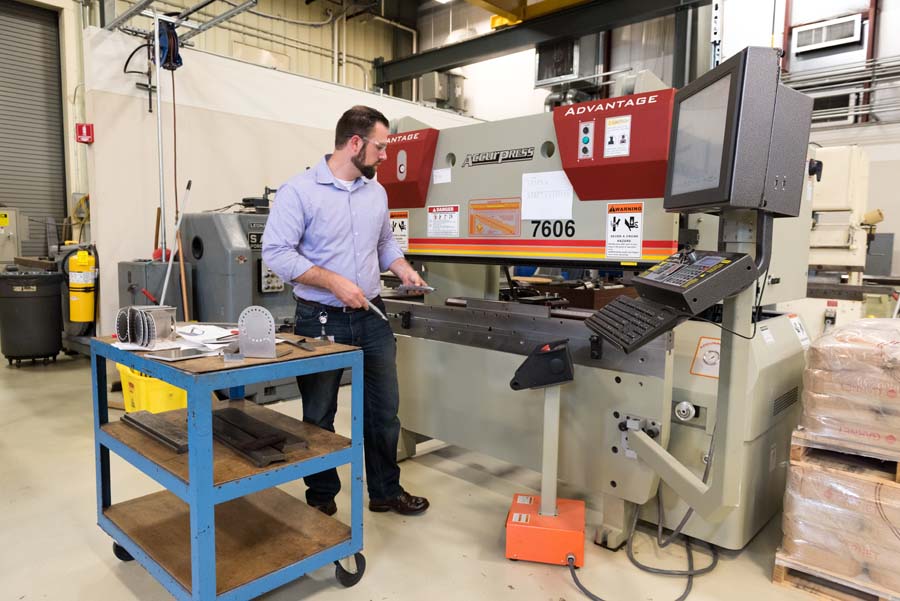 customers credit the Machine Shop for being staffed with highly skilled employees who are committed to providing quality work at a reasonable cost, which is especially attractive for the many customers with small budgets.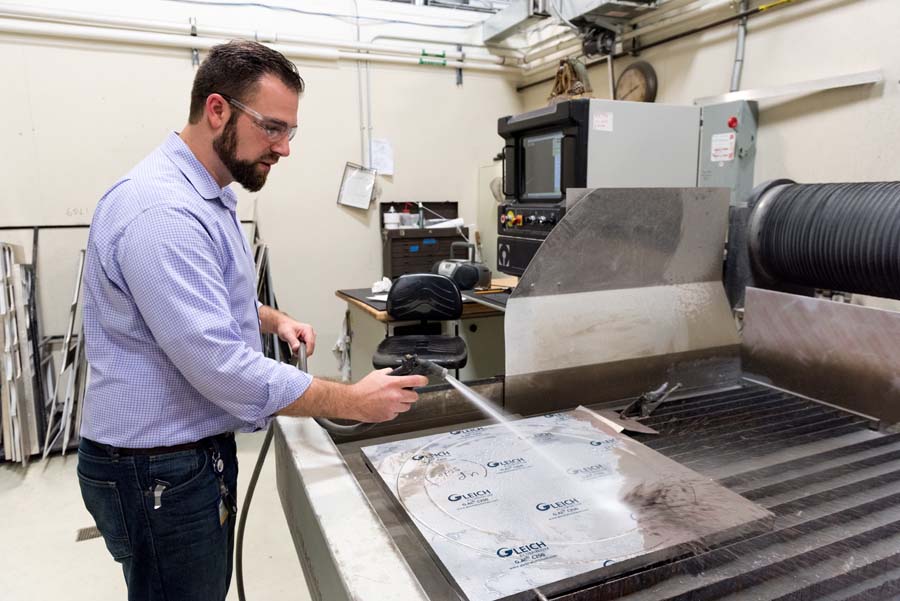 Water jetting — an environmentally safe way to handle cleaning, cutting, and surface preparation in many industrial applications — is the Machine Shop's most requested service.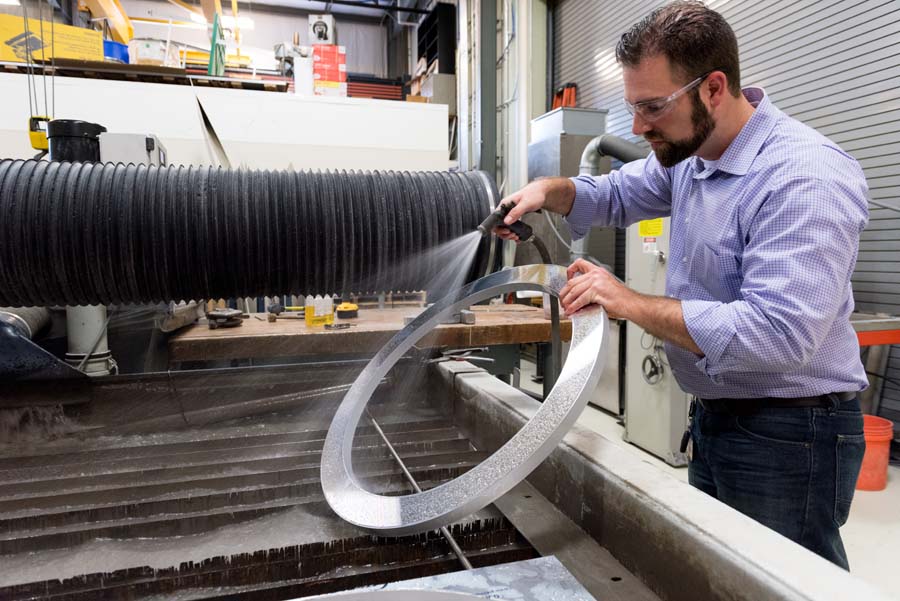 Water jetting simultaneously provides speed and quality, which helps contain project costs. cole Burton, shop engineer, cleans a metal ring that is part of a focus beam measuring system built by GTRI.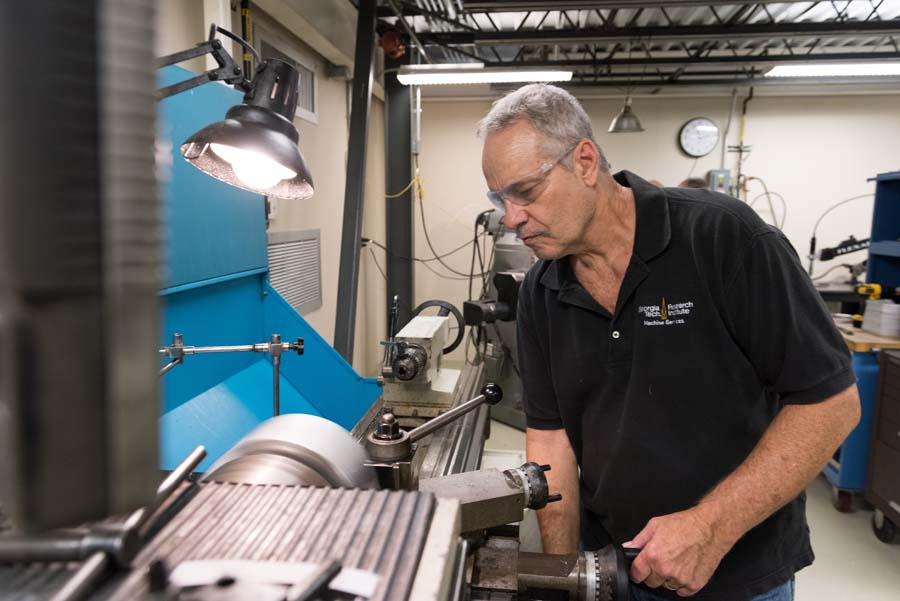 Jim Tober, instrument maker, uses an engine lathe to turn a customized device for a Georgia Tech customer.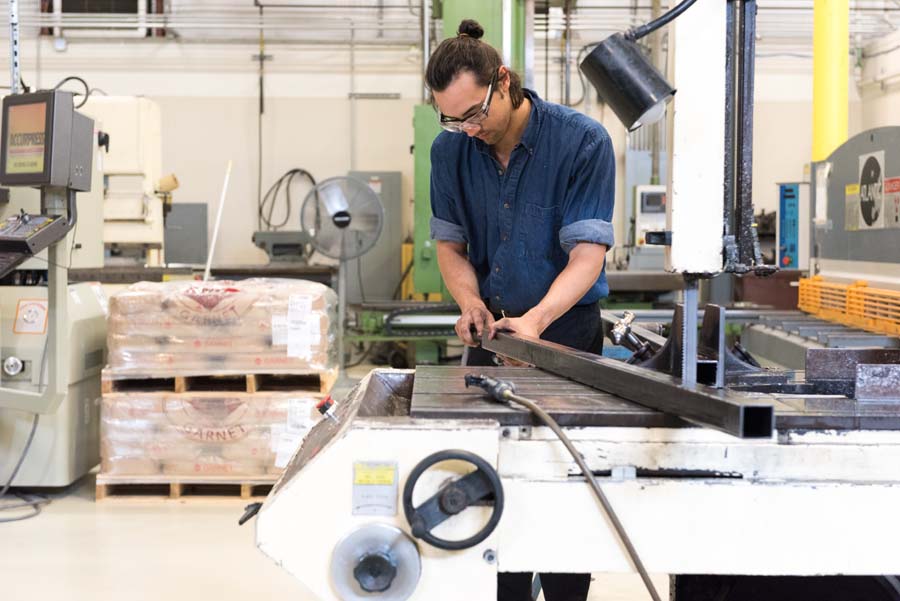 Technician Andrew Sickafoose saws a piece of steel square tubing that will be part of the frame for a cooling system for the military.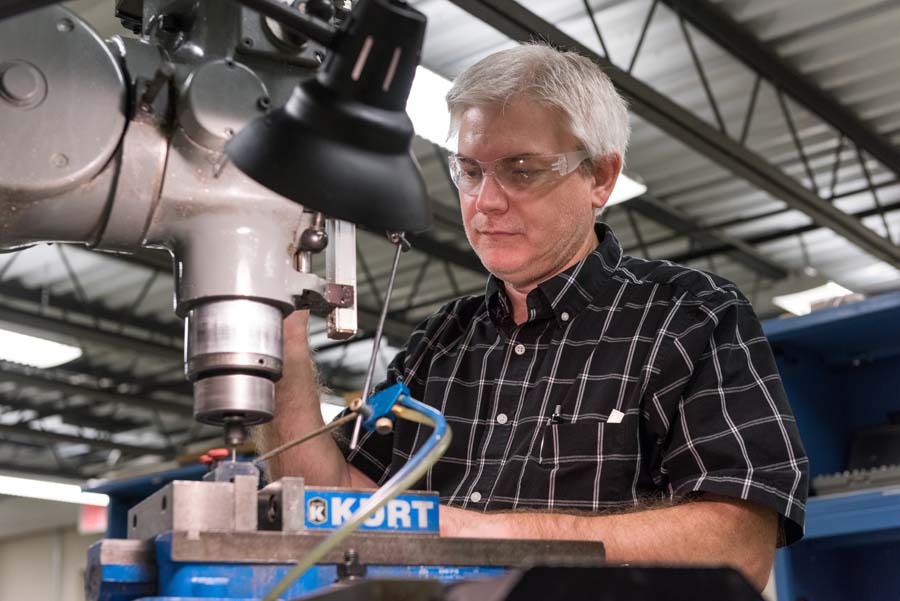 Rodney Wilburn, instrument maker, designs and fabricates mechanical parts and devices for researchers.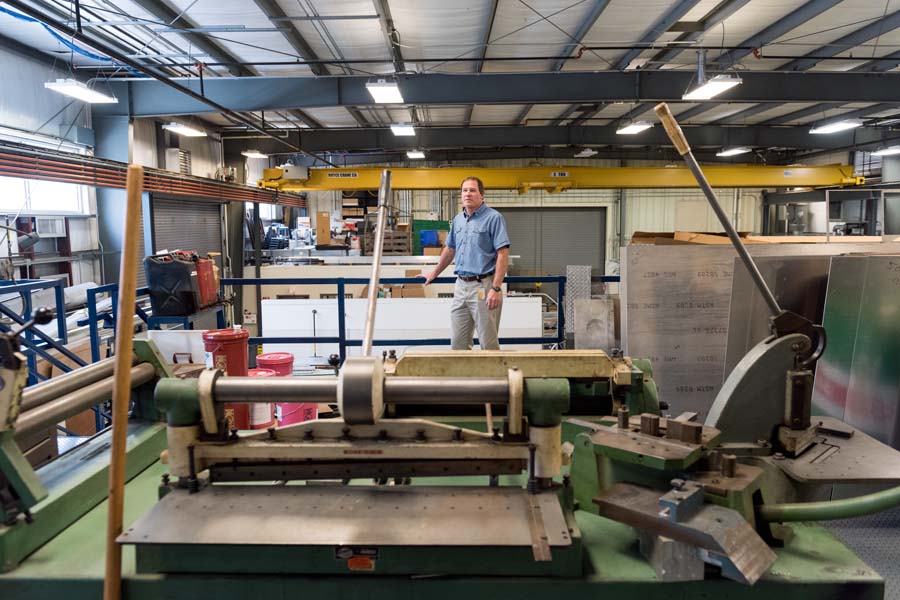 contact Dennis Denney, assistant director, to discuss your research project: 404-407-7992.