Hidden Georgia Tech: The Postal Distribution Center
By Victor Rogers July 23, 2018
Across the Georgia Tech campus, hidden spaces and forgotten places await rediscovery. Some are relics of an earlier time, difficult to find and explore. Others are very much in view but often overlooked. Hidden Georgia Tech is a photo-essay series highlighting places on campus that are hidden in plain sight.
Postal Distribution Center
E-mail is immediate, but many people still enjoy receiving cards, magazines, and packages via good old snail mail. Proof can be found at Georgia Tech's Postal Distribution Center, located at 711 Marietta Street. Depending on the time of year, employees process between 28,000 and 35,000 pieces of metered mail per month. Mail is distributed all over campus, including 10,480 mailboxes at the Student Center Post Office.
Let's take a look.
Postal Distribution Center
Photos by Rob Felt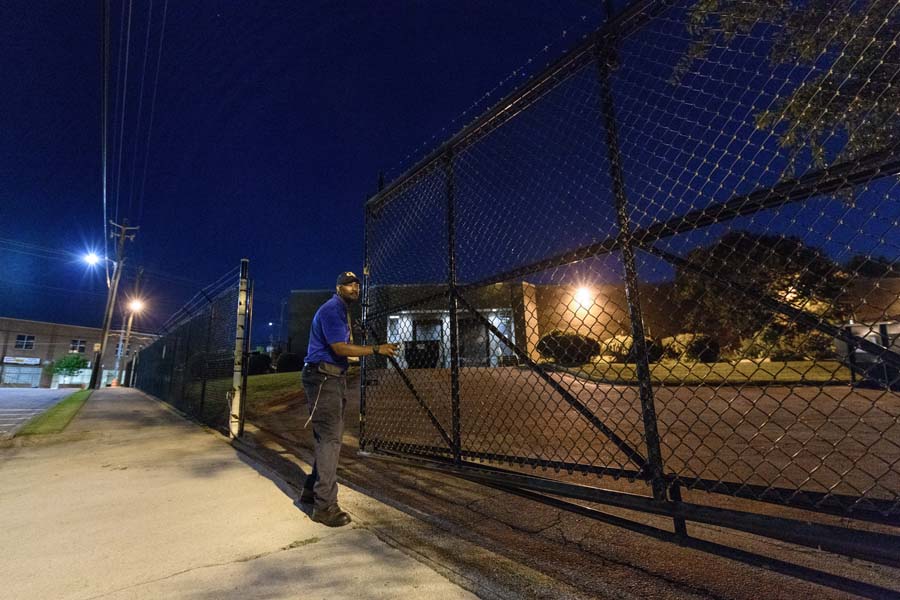 Rise and shine! Kenric White, courier II with the Georgia Tech Post Office, opens the gate at 5:30am for the mail truck.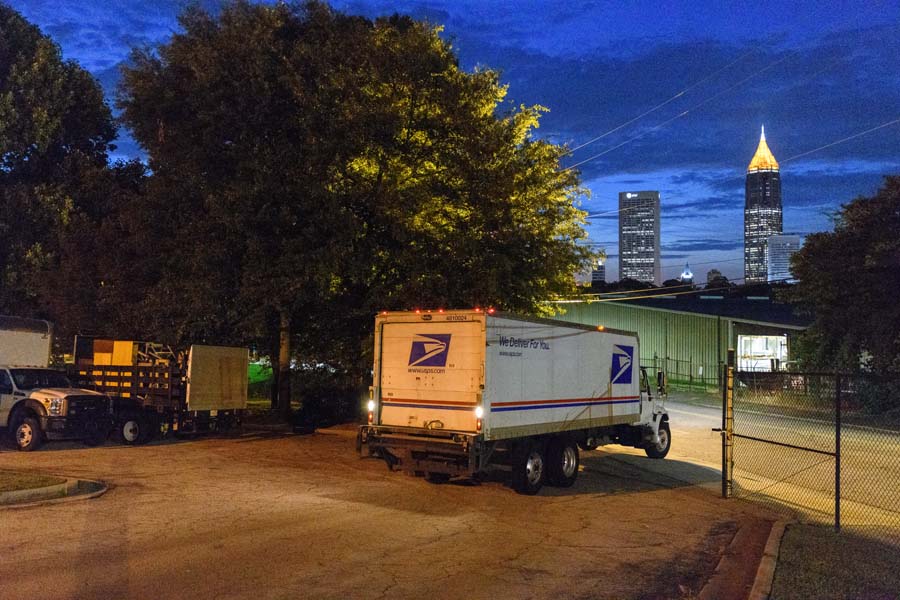 The U.S. Postal Service truck delivers mail from Atlanta's Crown Road post office to the Georgia Tech loading dock on Marietta Street.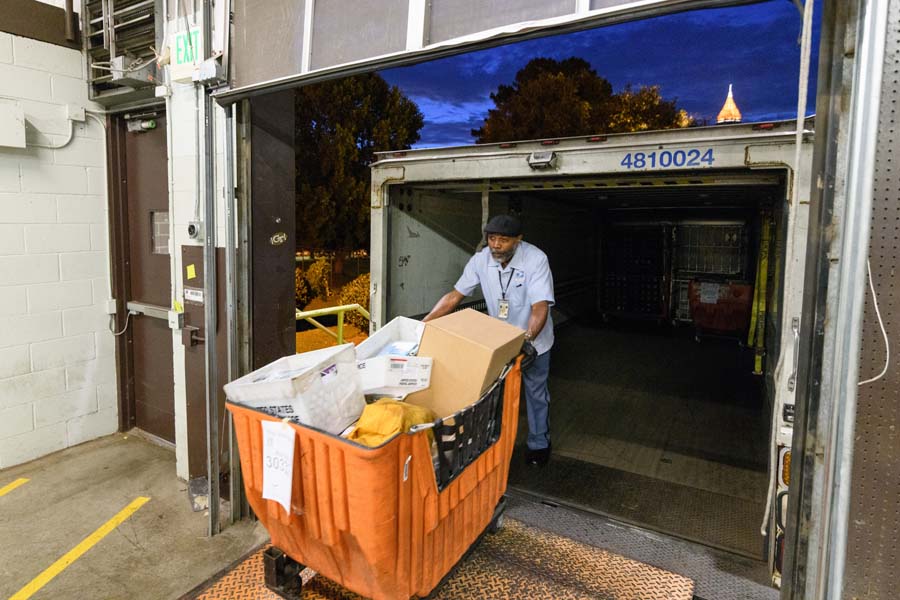 Dean A. Stratton, tractor trailer operator with the U.S. Postal Service, unloads a mail cart.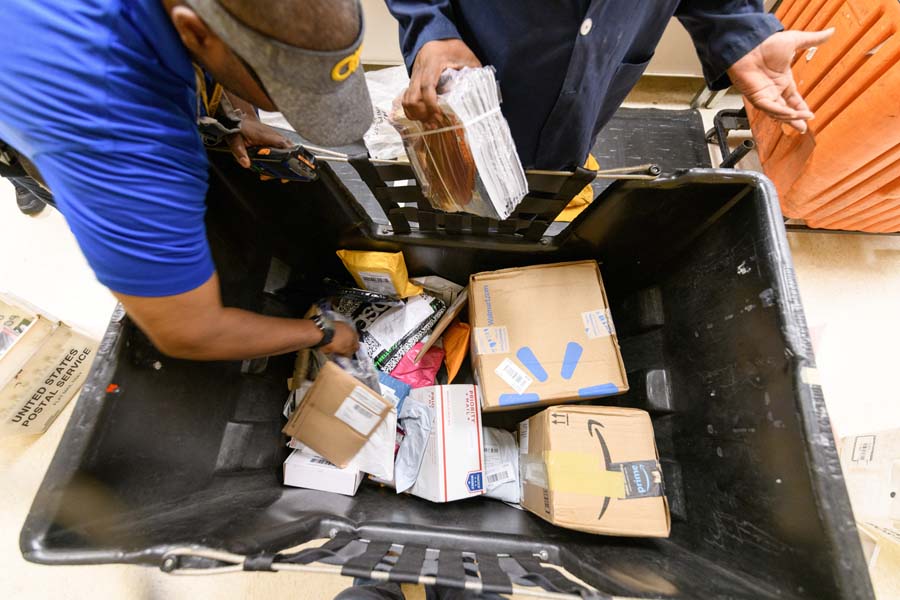 On its busiest days, the Postal Distribution Center processes six to eight 80-pound carts of mail.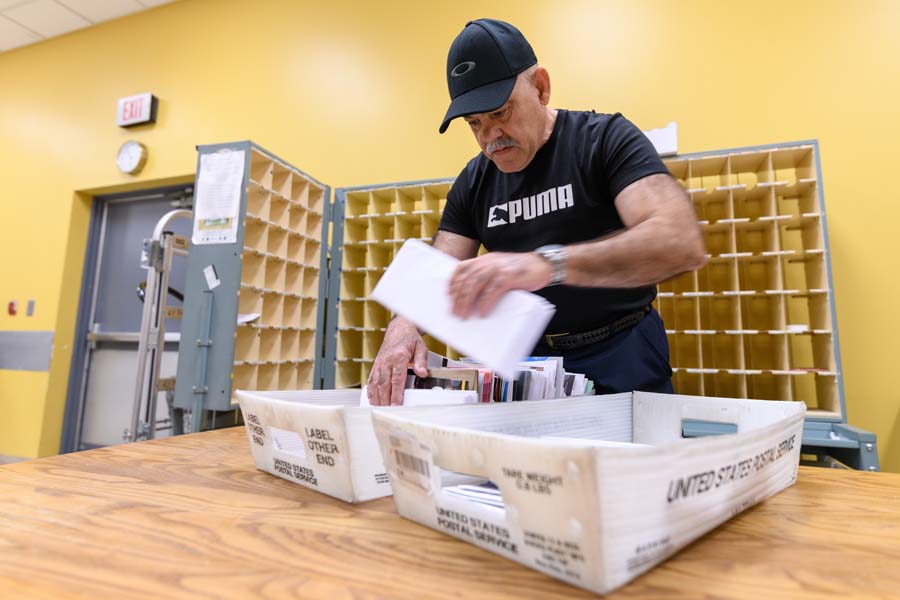 Nelson Moncada, courier II, sorts mail. Employees count every piece of mail that comes into the center.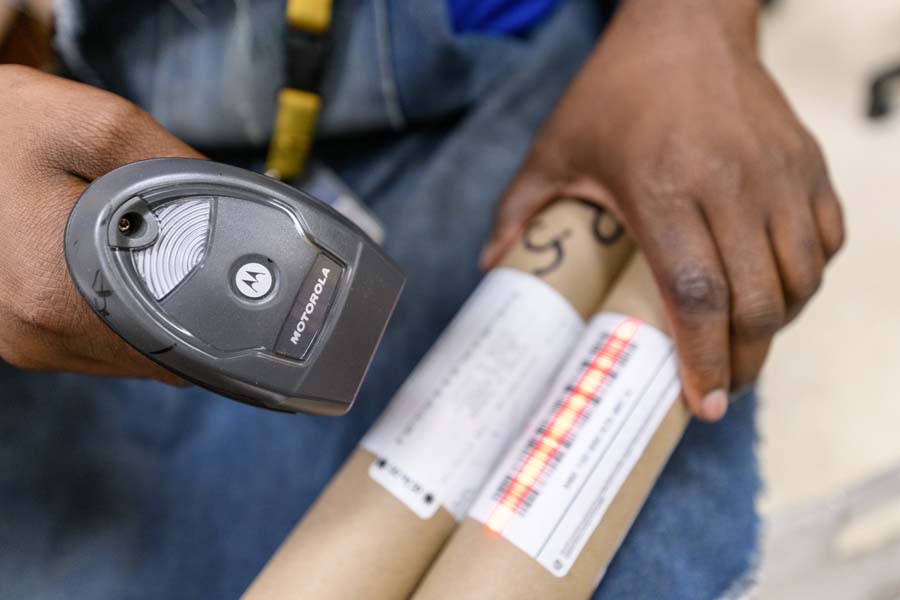 Employees scan barcodes on trackable packages.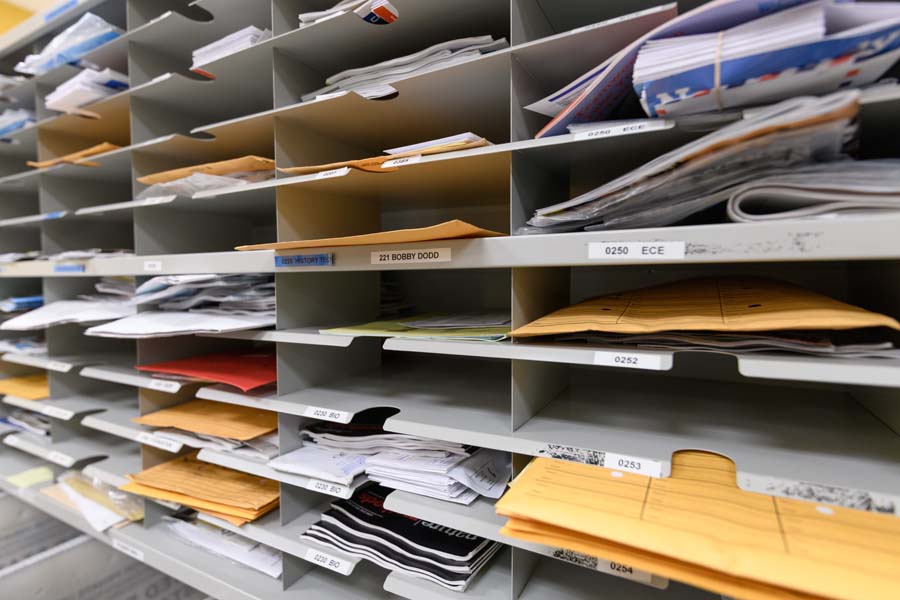 Incoming mail is sorted and bundled by campus mail code for delivery.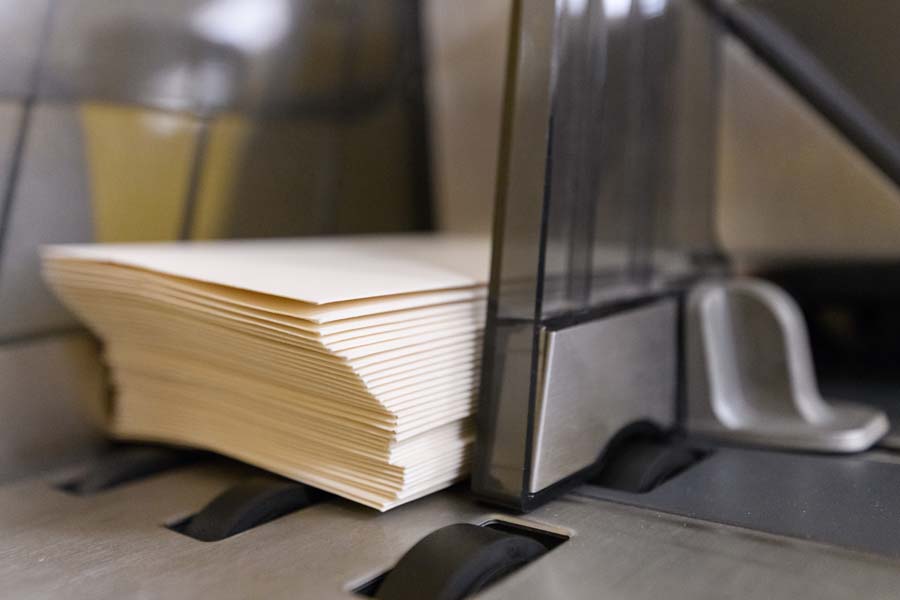 The Distribution Center processes outgoing mail, such as this stack of letters.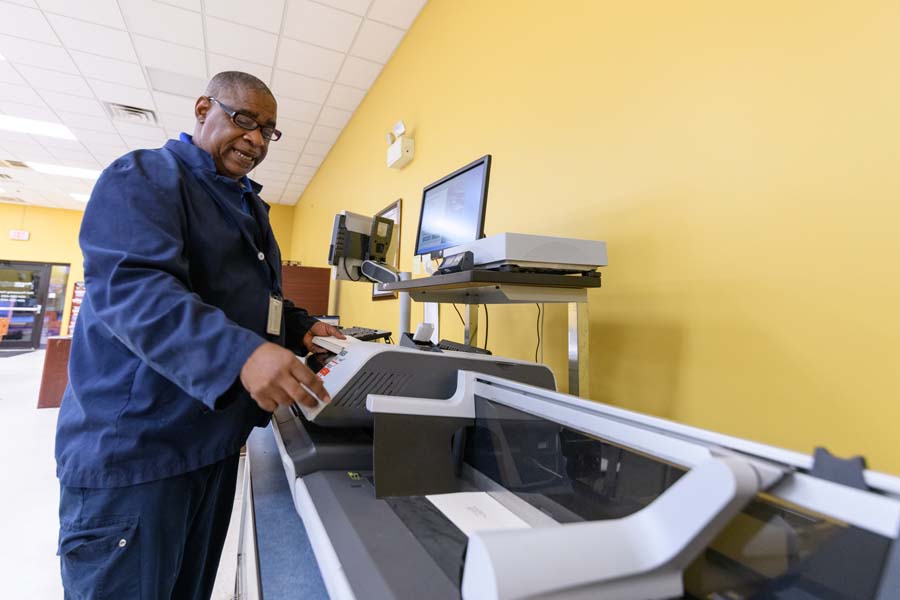 Postal Services lead and courier Rick Smith sends a stack of letters through the postage machine.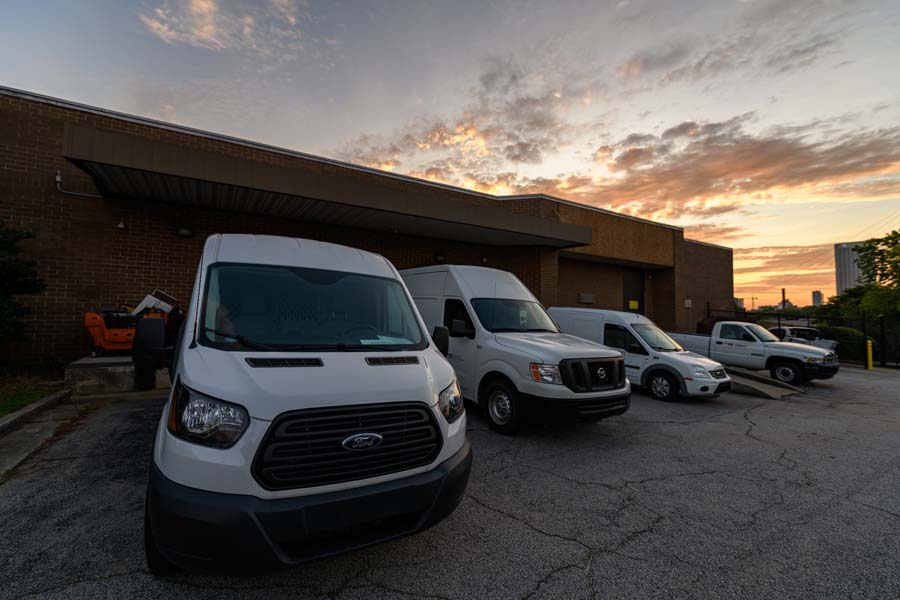 After the incoming mail is sorted, scanned, and bundled, it is loaded into a fleet of vehicles for delivery across campus.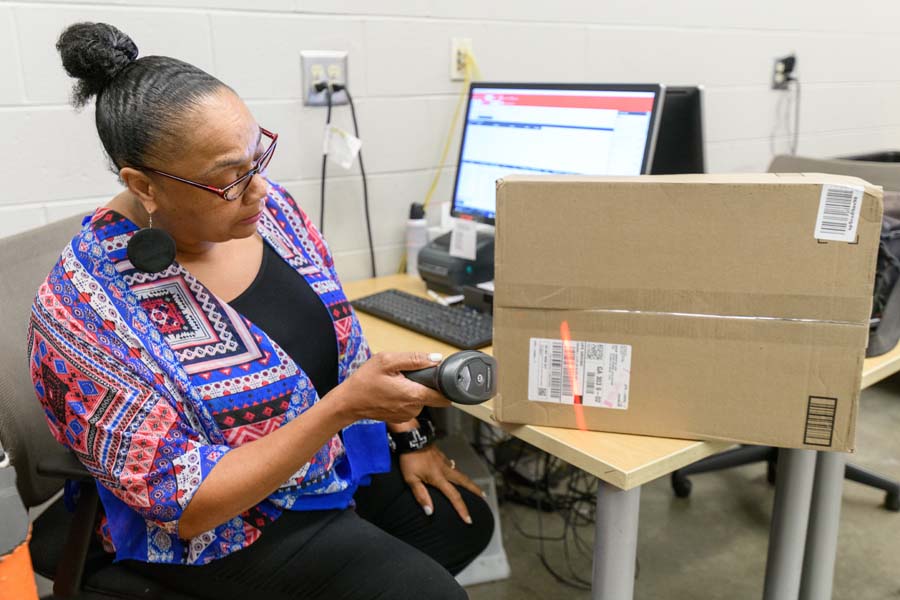 Felice Albany, supervisor at the Student Center Post Office, scans packages and enters the student's name and mailbox number into the system.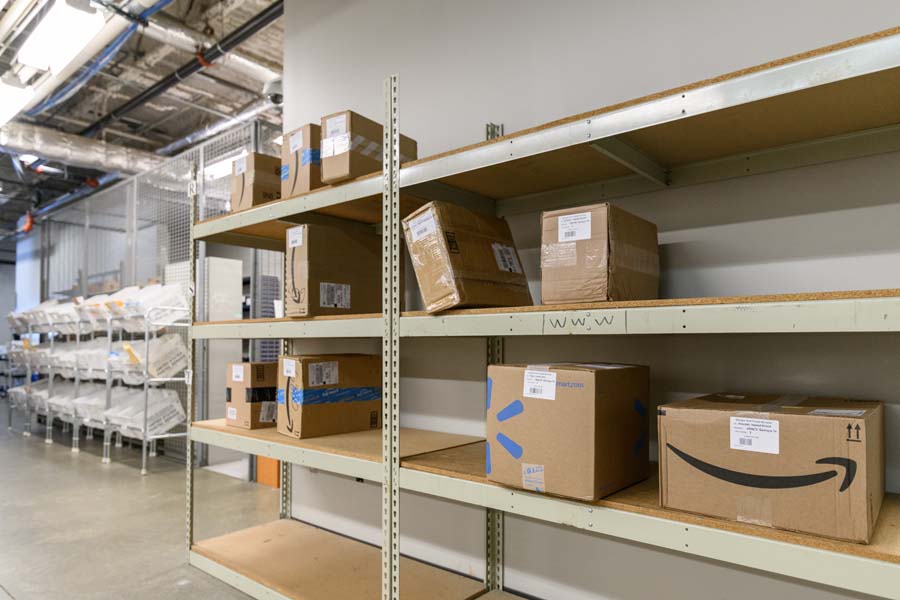 Forty-five minutes after trackable mail is scanned, the student receives an email notification to pick up the package.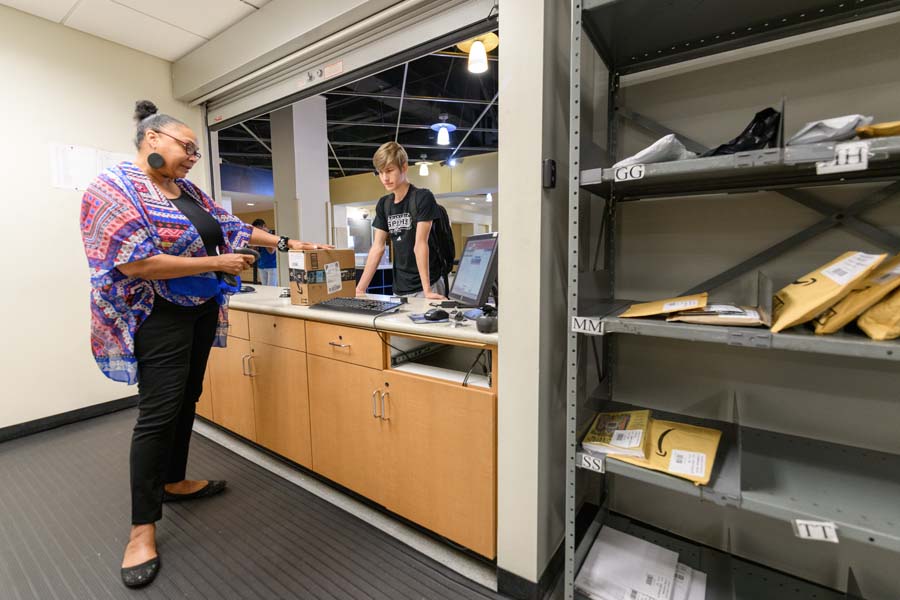 Aerospace engineering major Ben Hanscom, who started at Tech this summer, scans his BuzzCard and picks up a package.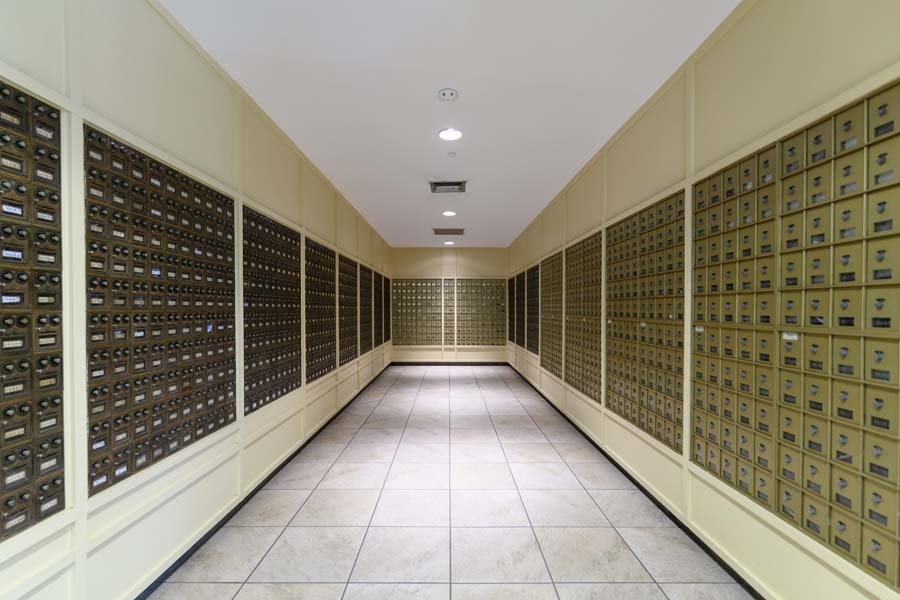 The Student Center Post Office has 10,480 mailboxes. Every first-year student is automatically assigned a mailbox.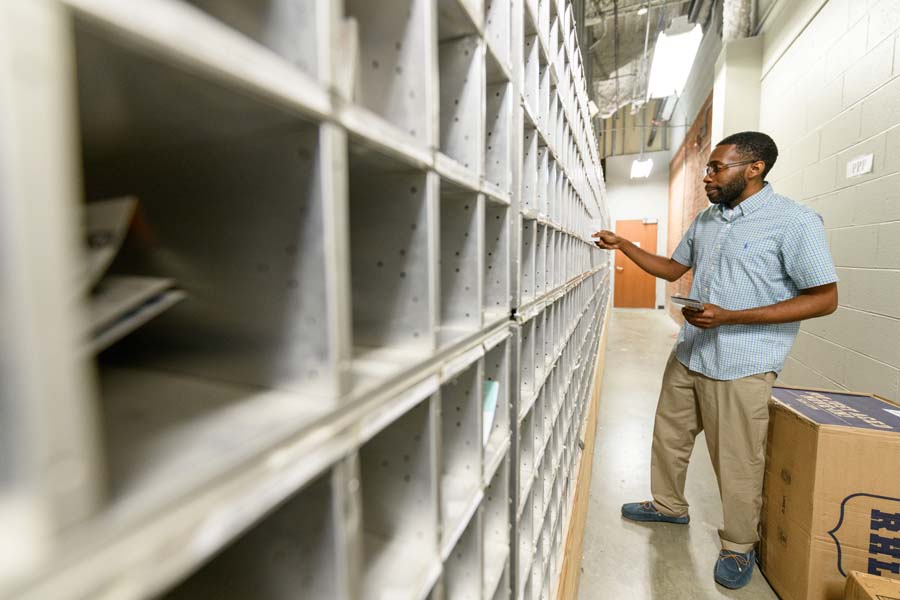 Kristopher Johnson, postal services clerk lead, puts mail into the boxes. The beginning of fall and spring semesters are peak times for mail delivery.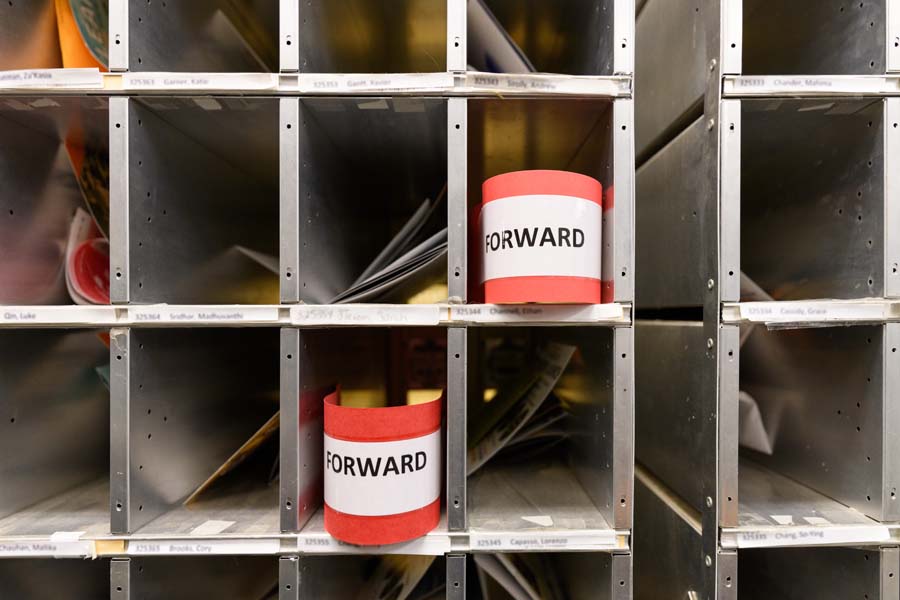 The volume of mail decreases during the summer when many students are not on campus, and they have their mail forwarded.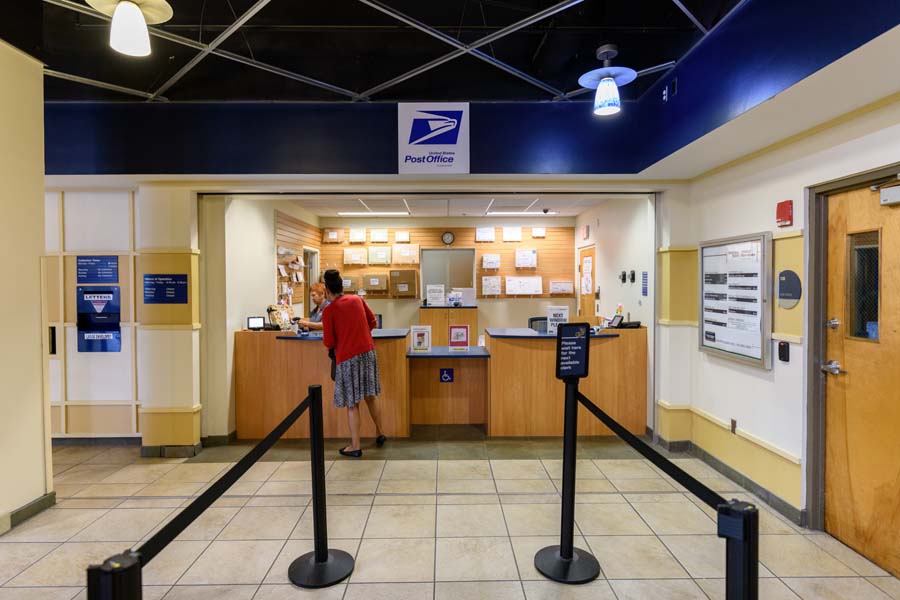 Mail clerk Karen Jesnowski helps a customer at the Student Center Post Office.