Hidden Georgia Tech: Student Competition Center
By Victor Rogers November 26, 2018
Across the Georgia Tech campus, hidden spaces and forgotten places await rediscovery. Some are relics of an earlier time, difficult to find and explore. Others are very much in view but often overlooked. Hidden Georgia Tech is a photo-essay series highlighting places on campus that are hidden in plain sight.
Student Competition Center
The Student Competition Center is the starting line for seven student engineering competition teams. Located in a 17,000-square-foot space on 14th Street near Hemphill, the center is designed to foster innovation among hundreds of students who design, build, and compete using a variety of vehicles or robotic or autonomous systems. In addition to having a separate workspace for each team, the center is equipped with extensive machining resources in its Common Machining Area.
The teams that call the Student Competition Center home are: EcoCAR, GT Motorsports, GT Off-Road, GT Solar Racing, HyTech Racing, RoboJackets, and Wreck Racing.
Let's go inside.
Student Competition Center
Photos by Allison Carter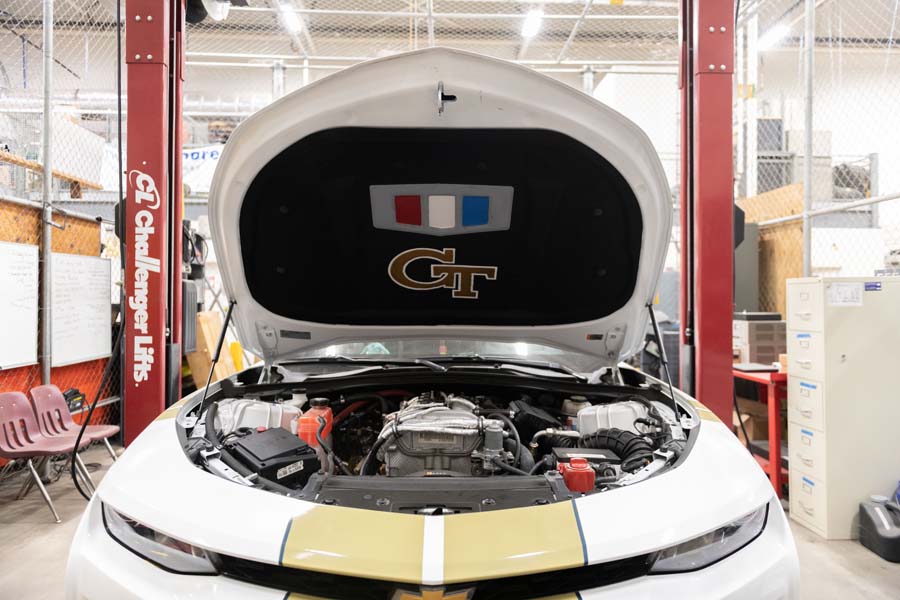 The EcoCAR Team is transforming a Chevrolet Camaro into an environmentally friendly hybrid electric vehicle.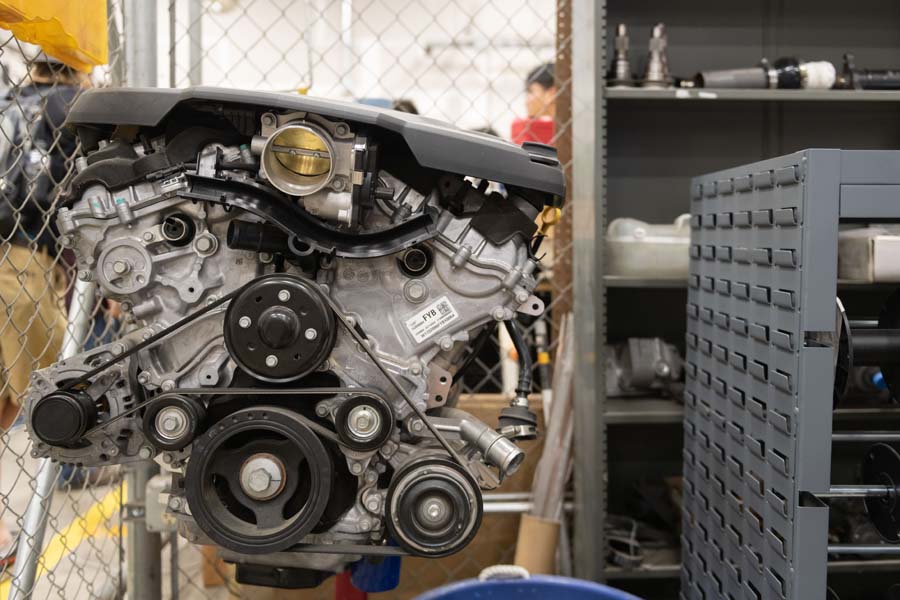 This V6 engine was removed from EcoCAR's vehicle as part of the hybrid conversion.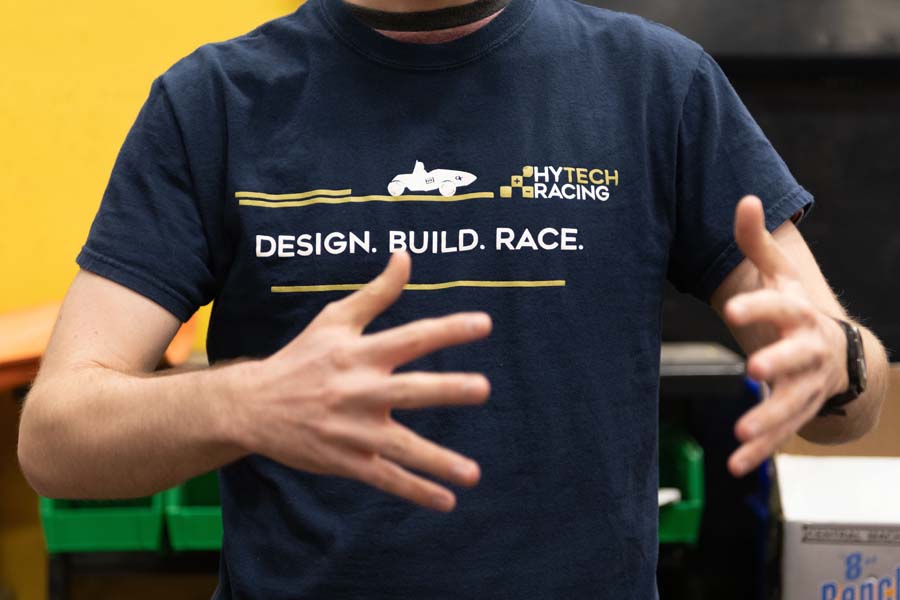 Every year HyTech Racing develops a new, fully electric vehicle and competes with other schools across the country.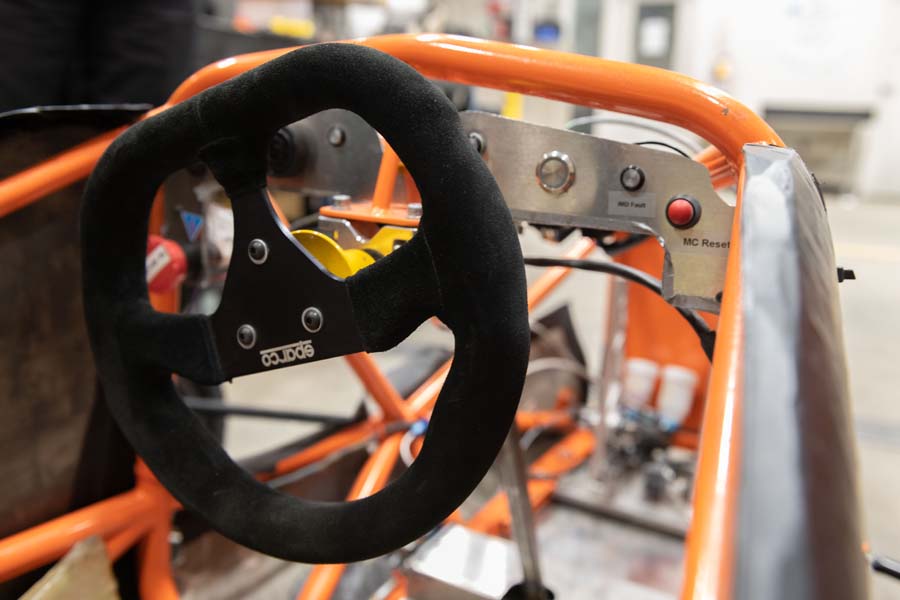 HyTech Racing is building the frame of its new pure electric 300-volt car which will compete in New Hampshire next spring.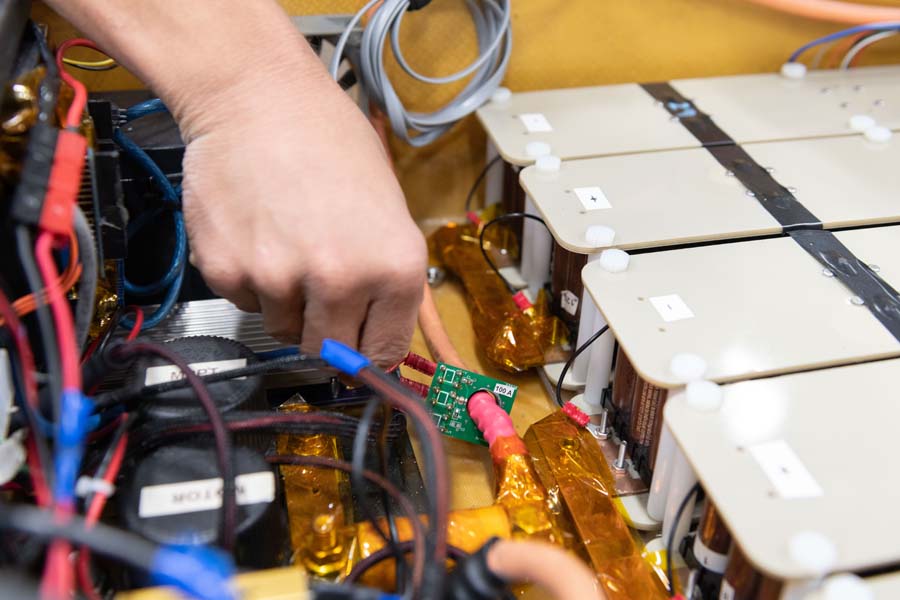 GT Solar Racing students work to advance vehicle technology by building solar-powered race cars. Solar batteries are shown.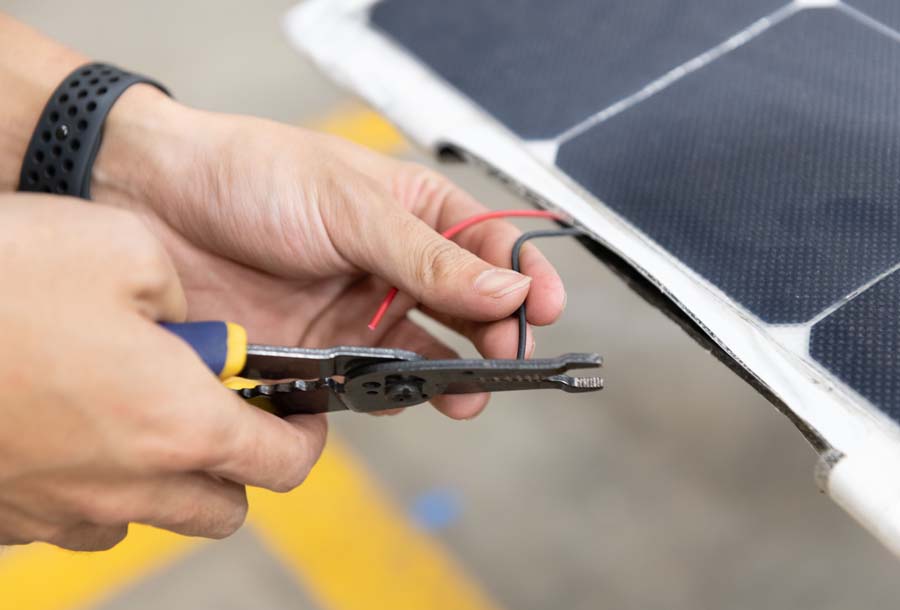 A GT Solar Racing student adjusts the connection on the solar-powered racecar.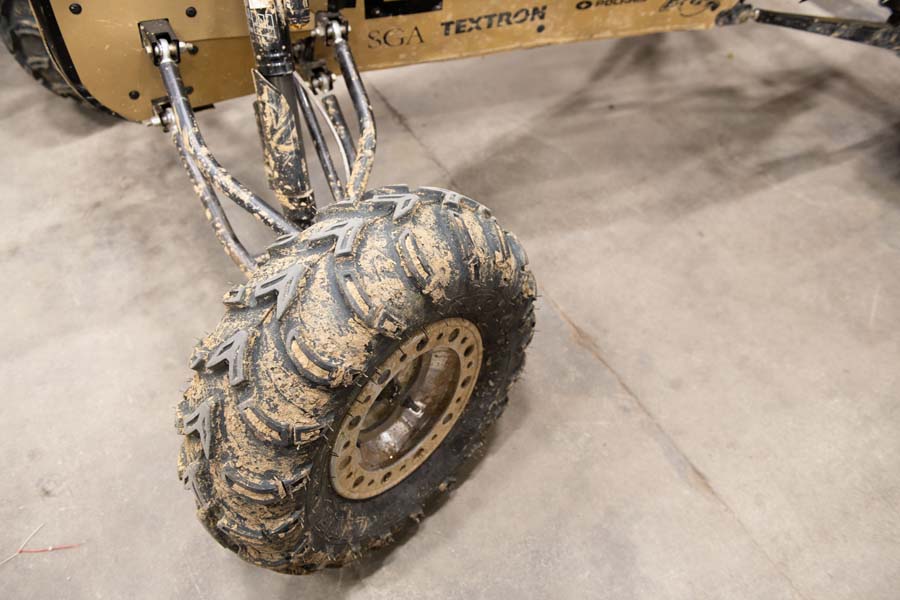 GT Off-Road gets down and dirty. They design and fabricate off-road vehicles to compete in the annual Baja SAE competition.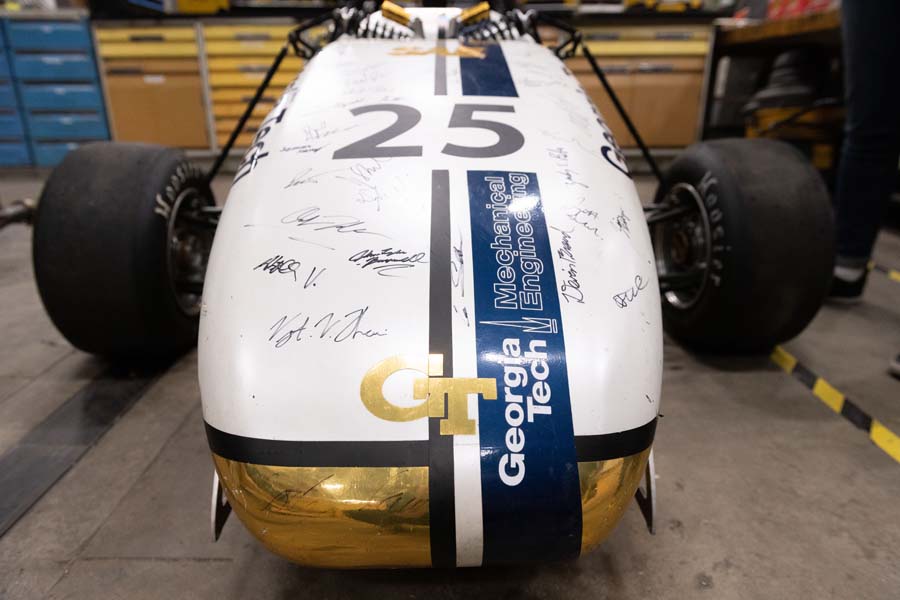 GT Motorsports competes in Formula SAE competitions against 120 other college teams from around the world.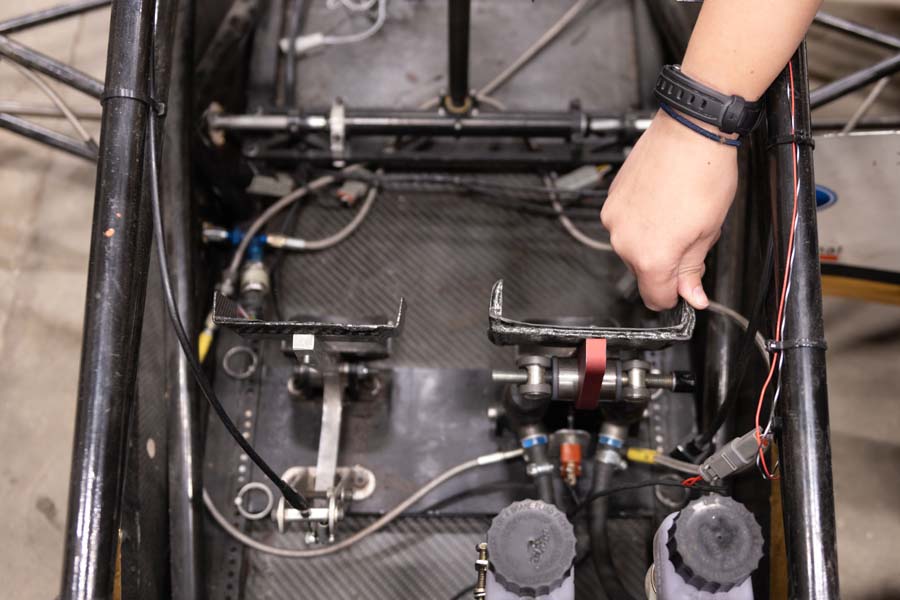 GT Motorsports designs and builds an internal combustion engine race car each year.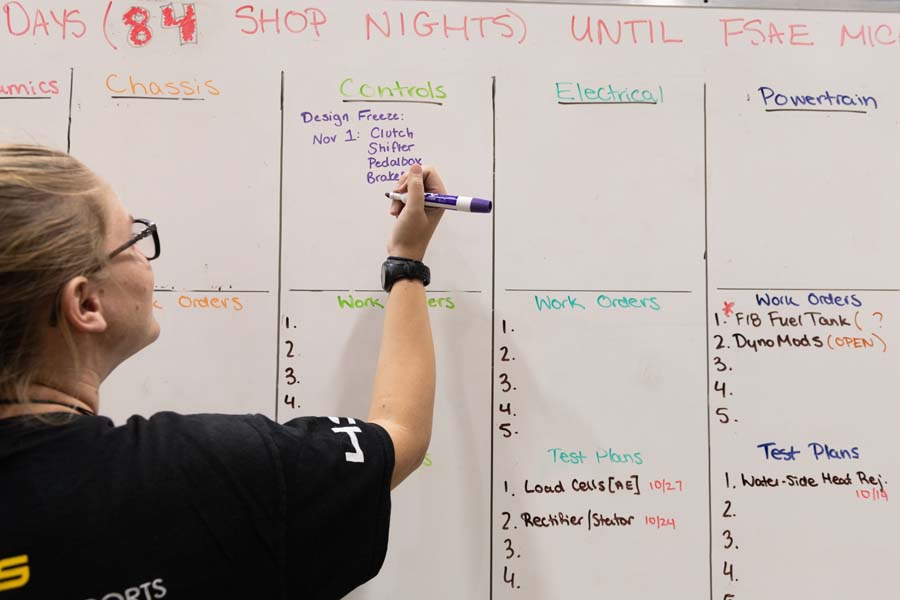 Dani Adamson, a fourth-year mechanical engineering major, works on GT Motorsports' project management plan.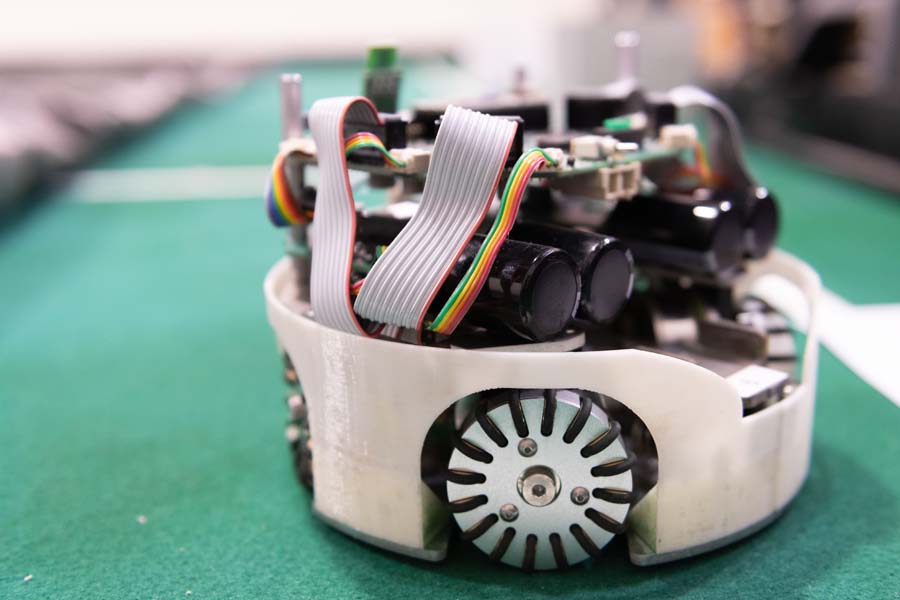 RoboJackets competes in five different robotics competitions and promotes robotics throughout the Atlanta area.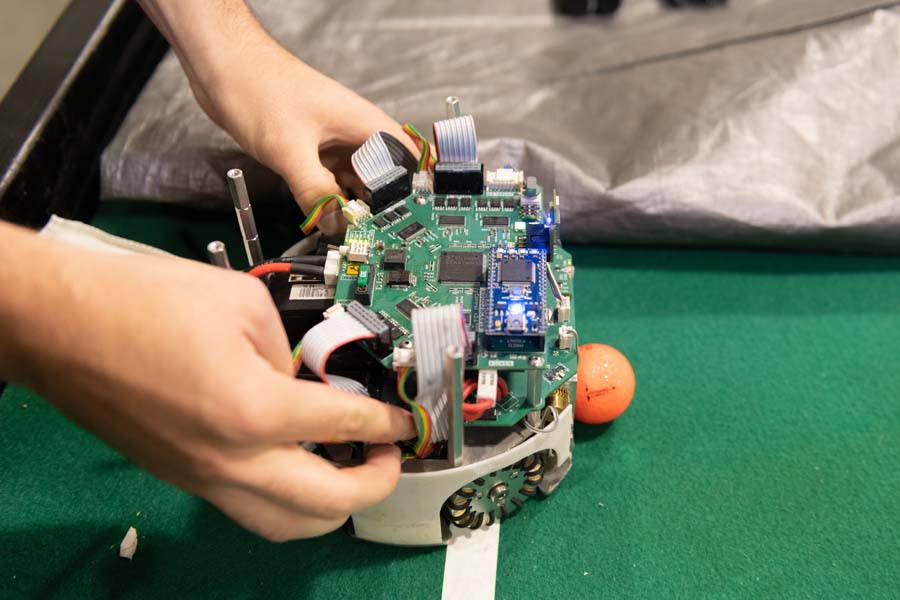 The RoboJackets team programs robots, called soccer bots, to play soccer.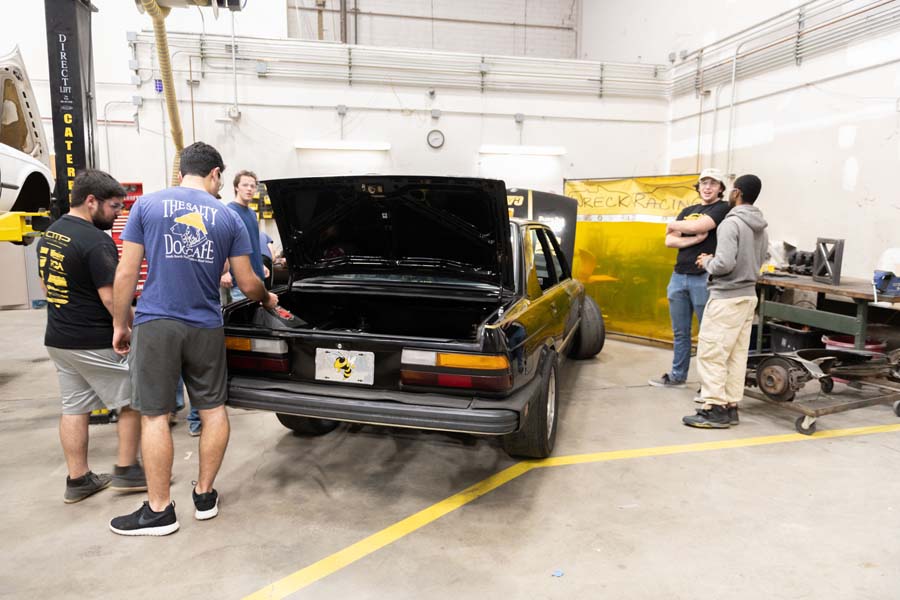 Wreck Racing recently won second place, driving this 1987 BMW 5 Series, in the annual Grassroots Motorsports competition.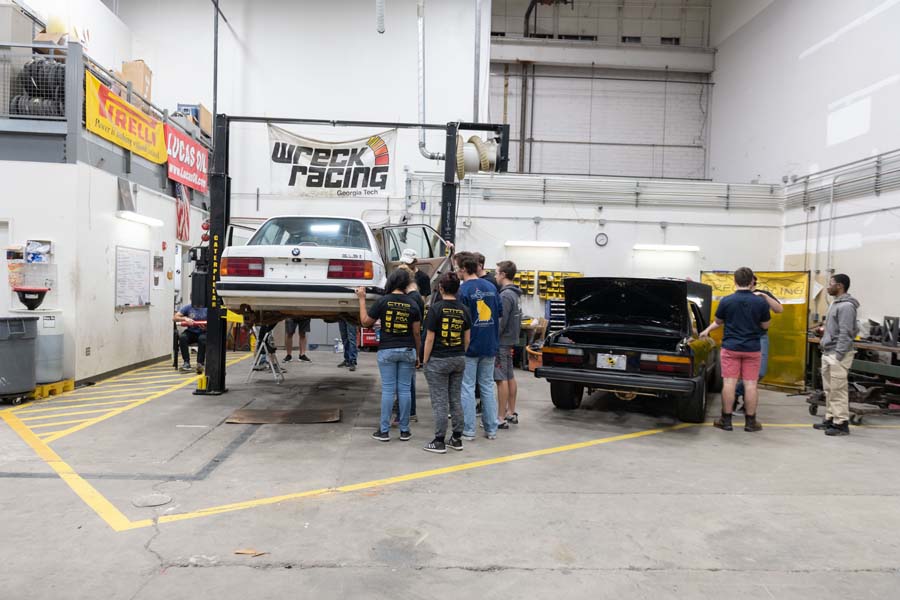 Wreck Racing's training car, called Doris, is the early-90s white BMW pictured on the left.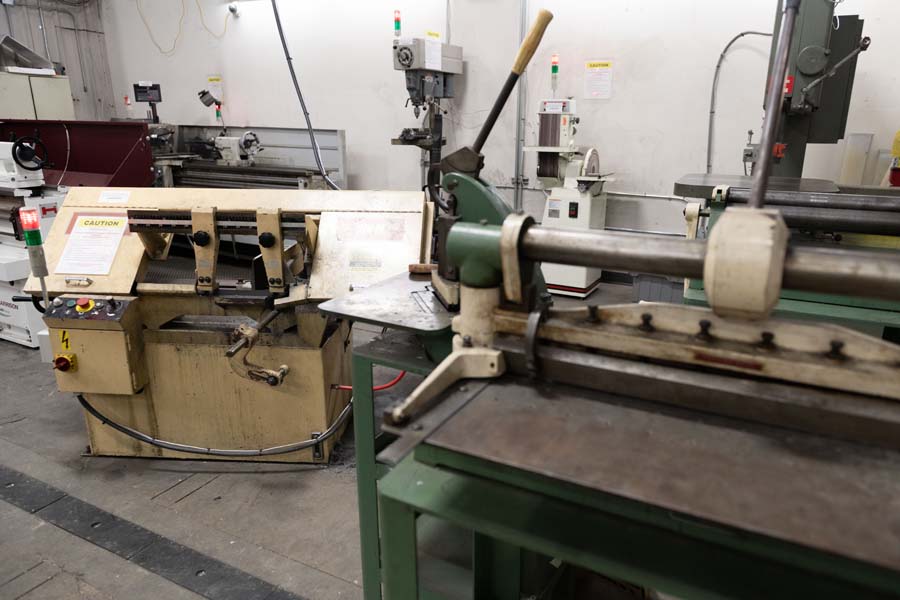 The Student Competition Center includes a Common Machining Area with extensive tools and resources.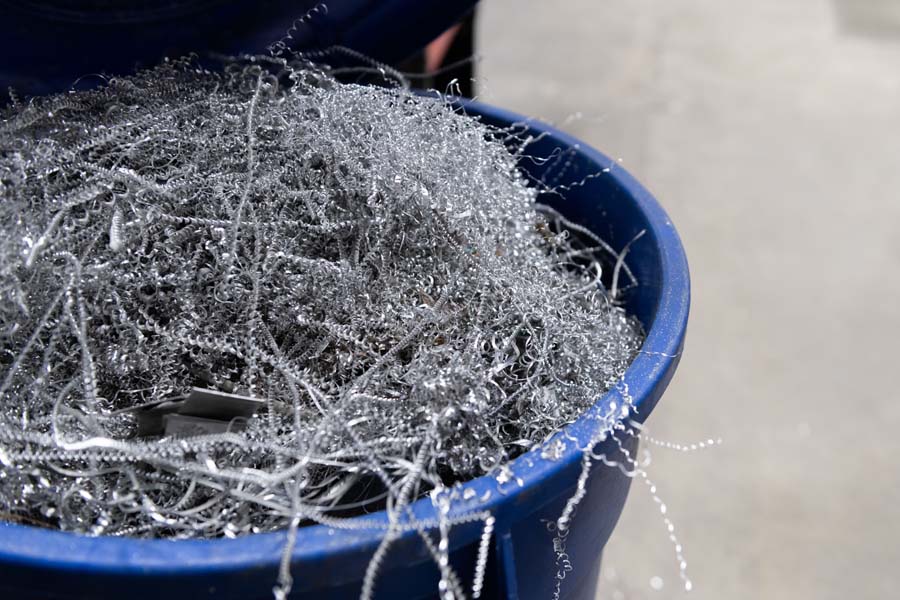 Scraps of metal shavings, called swarf, are recycled.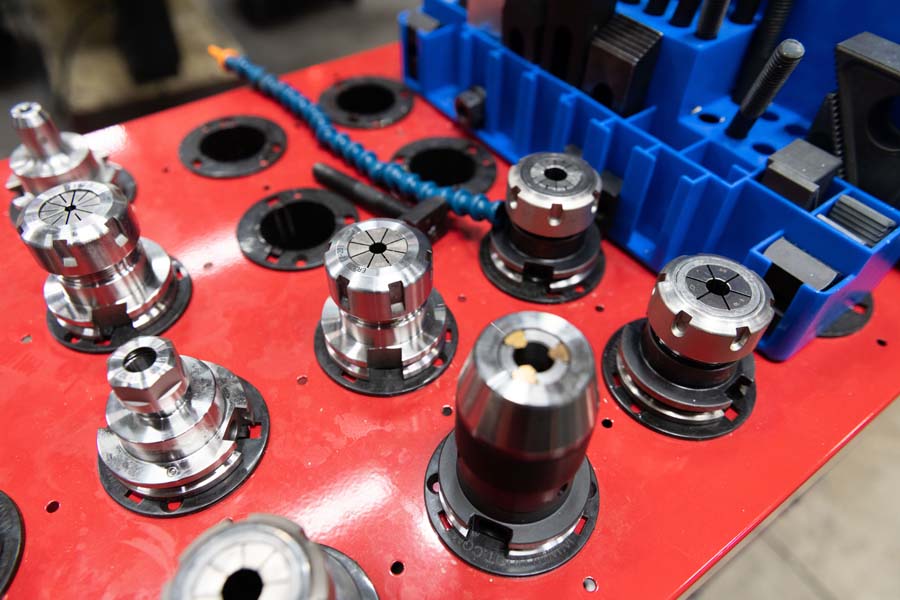 This is a tool holder for computer numerical control (CNC) machining.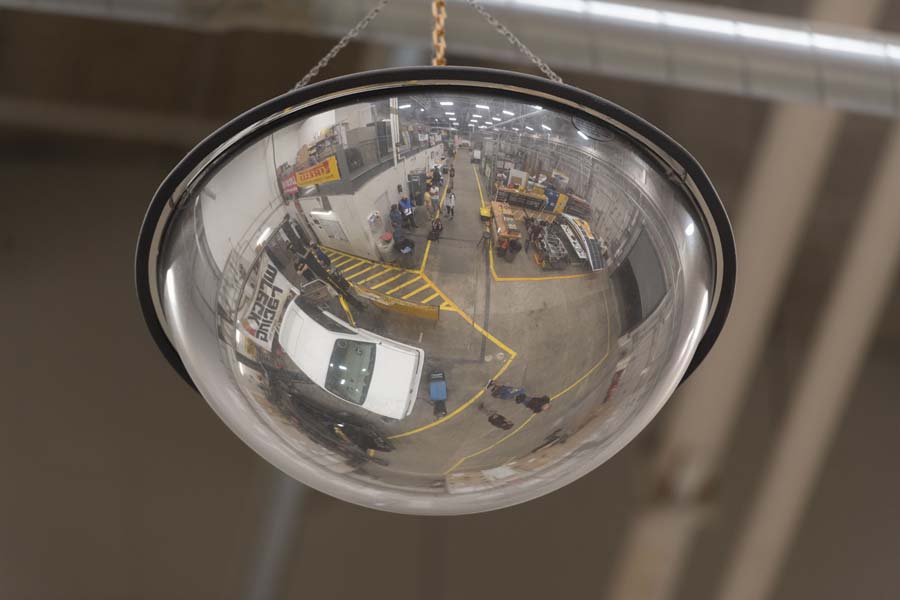 The Student Competition Center is a 17,000-square-foot facility where the teams can share ideas and work together to solve problems.