Hidden Georgia Tech: Tech Tower
By Victor Rogers Jan. 4, 2016
Across the Georgia Tech campus, hidden spaces and forgotten places await rediscovery. Some are relics of an earlier time, difficult to find and explore. Others are very much in view, but often overlooked. Hidden Georgia Tech is a photo essay series highlighting places on campus that are hidden in plain sight.
TECH TOWER
Georgia Tech's most recognizable landmark is the Lettie Pate Whitehead Evans Administration Building, better known as Tech Tower. The four-story building, one of the original buildings when Tech opened its doors in October 1888, is part of the historic district called "The Hill." The Tower itself, with its storied history, is another three floors tall. Take a look inside Tech Tower. 
Inside Tech Tower
Photos by Rob Felt

The Administration Building, which is temporarily closed for renovation, normally houses the Registrar's Office, the College of Engineering Dean's Office, and the College of Sciences Dean's Office. (Photo by Nicole Cappello)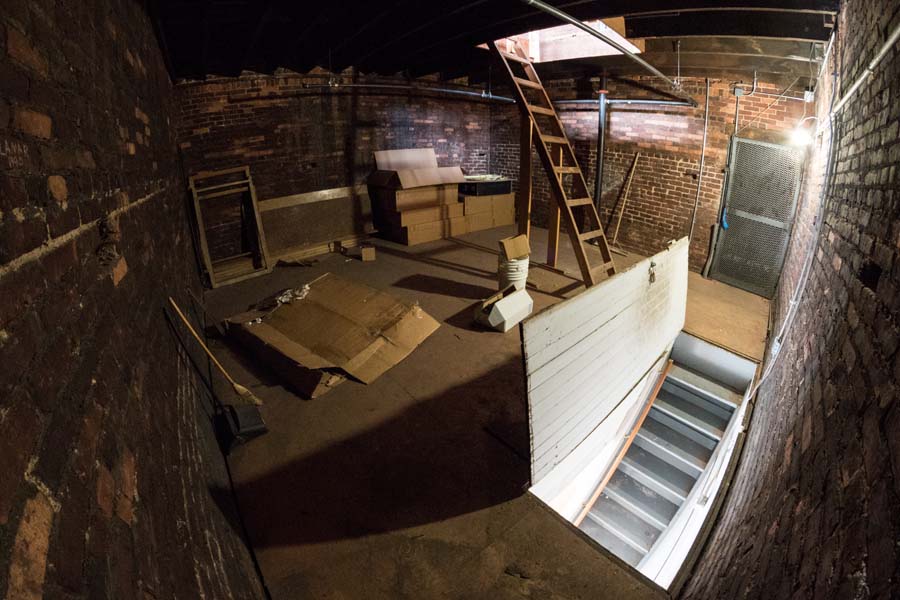 The first level of the Tower is a windowless room above the fourth floor of the Administration Building.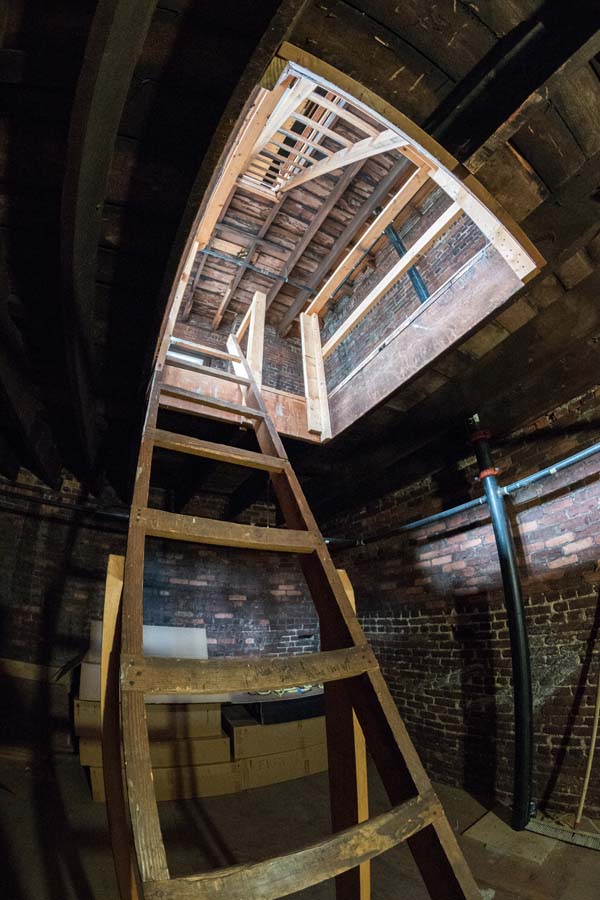 A wooden ladder provides access to the Tower's second floor.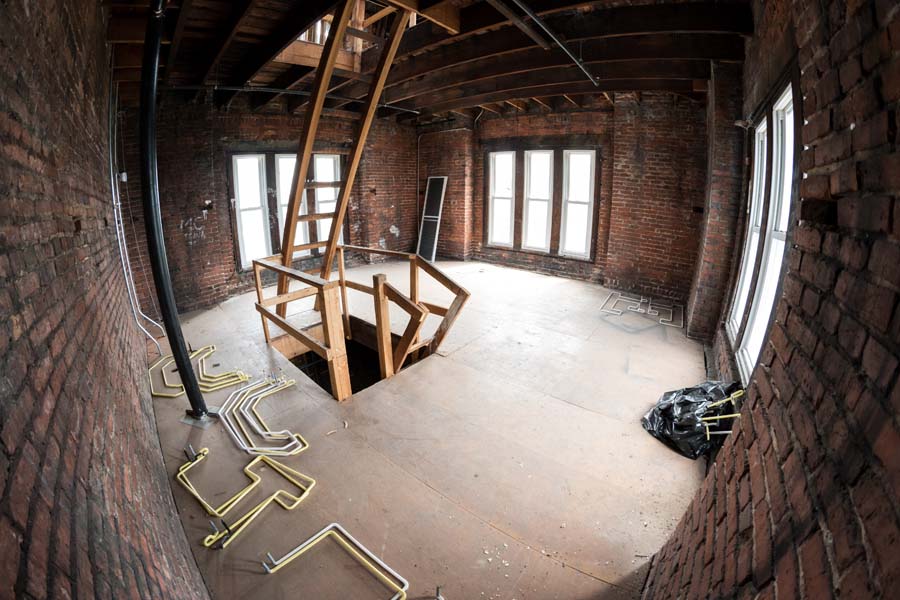 The second level of the Tower, with windows on three sides, is a holding area for replacement parts for the Tower's neon letters.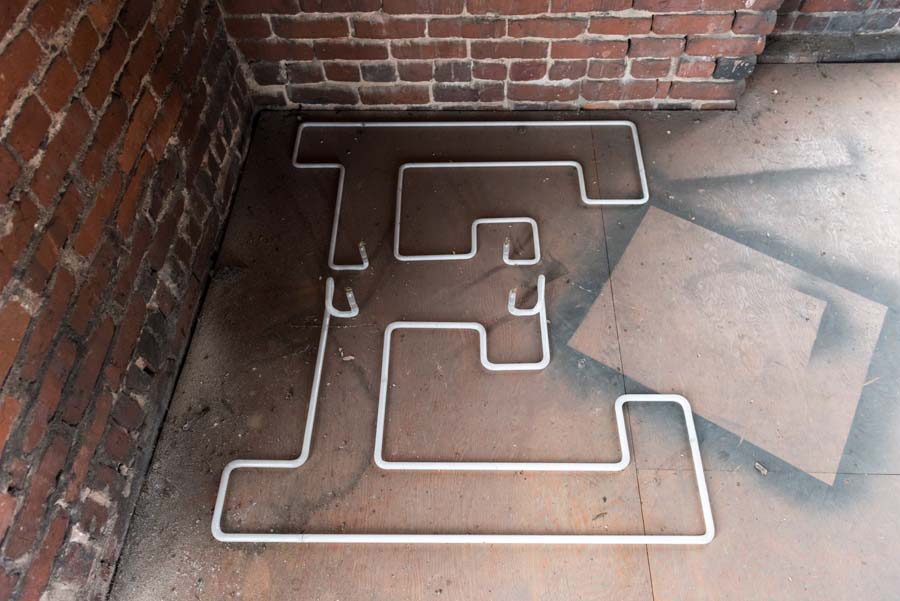 The letters T-E-C-H have been outlined in neon since the 1950s.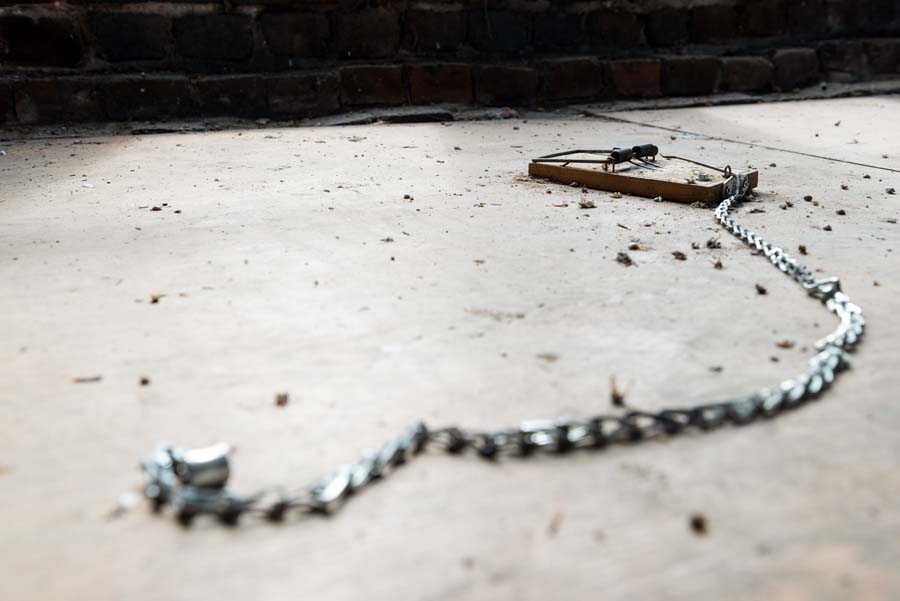 A mousetrap is chained to the floor.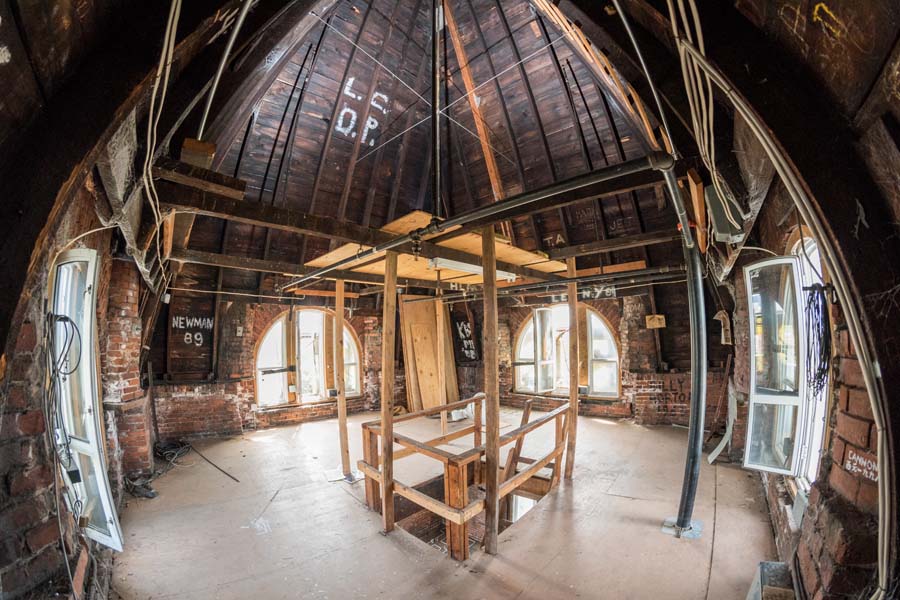 The third (and top) floor of the Tower has windows on all four sides.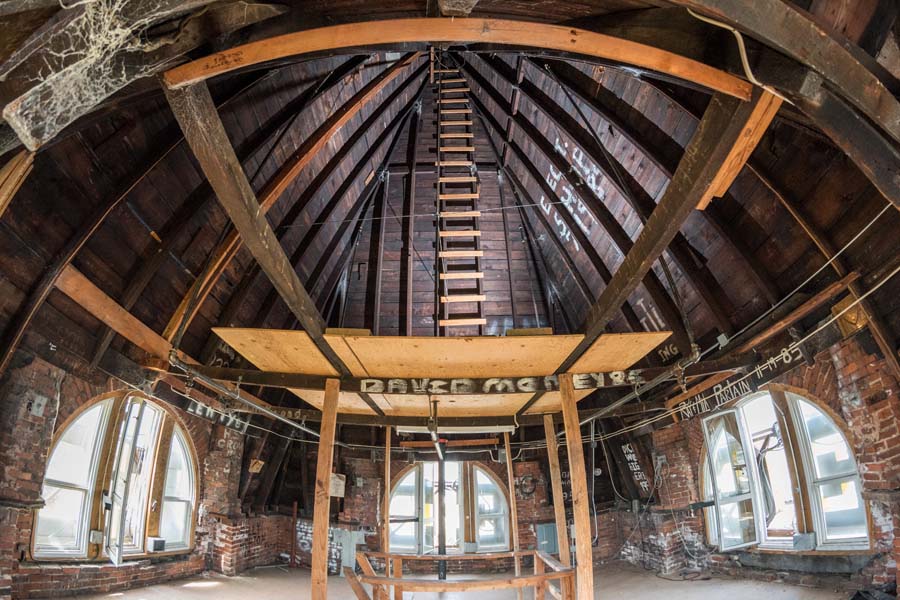 Some nooks and crannies bear the names of ANAK Society members. These students sign their names in the Tower during their senior year.


The cobwebs on this Technique tacked to a Tower beam perfectly complement this Friday the 13th edition.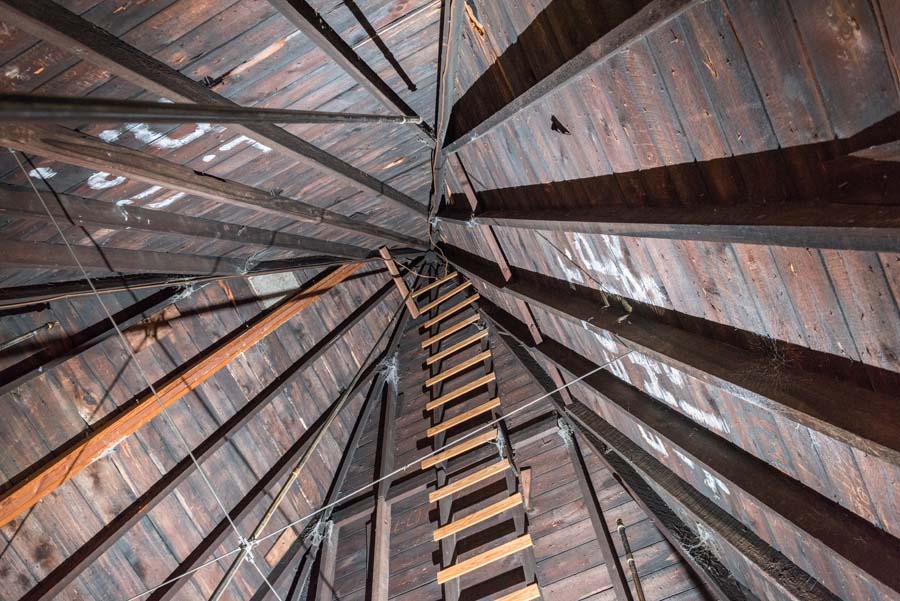 A ladder attached to the wall leads to the top of the inside of the Tower's finial.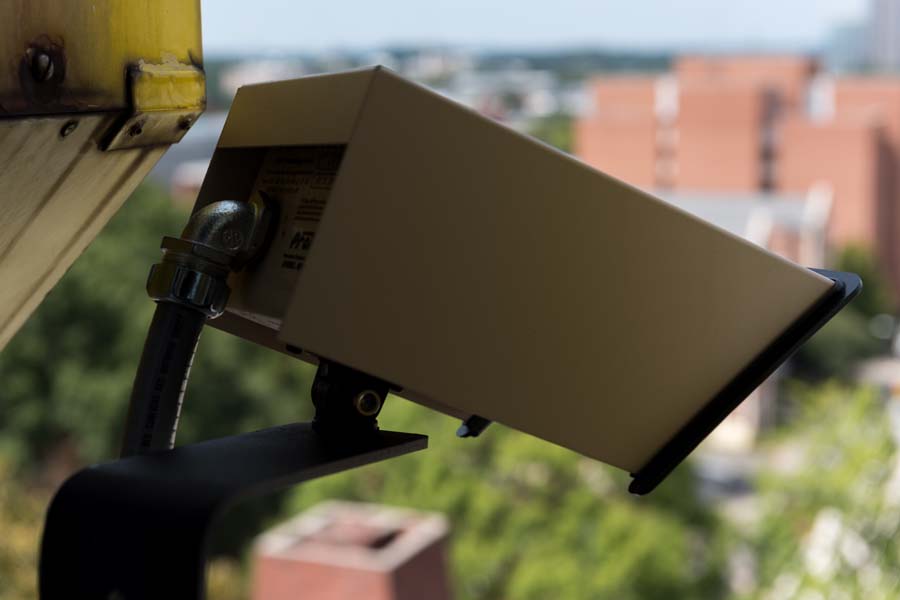 The Tower's security system includes cameras.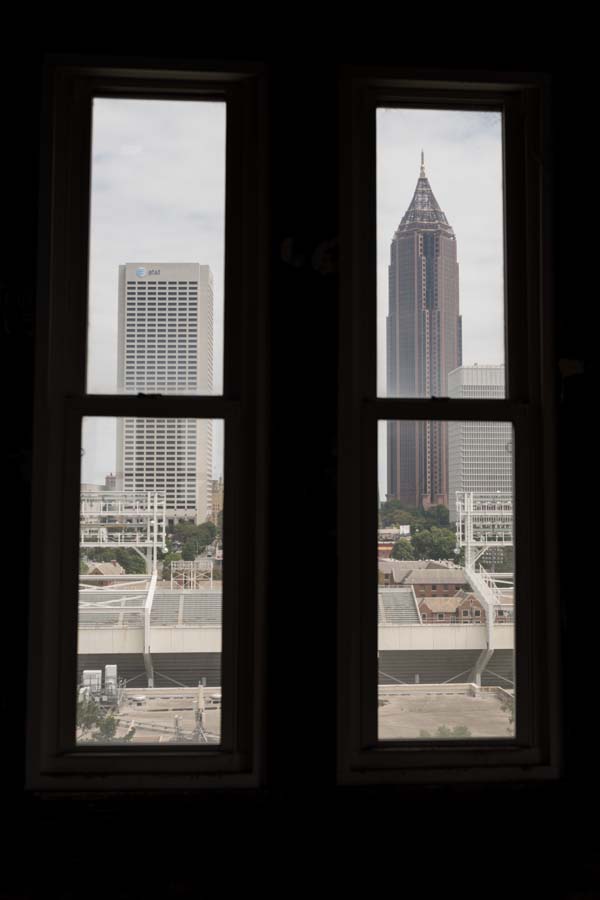 Tower windows offer outstanding vistas of Atlanta, including a view of the AT&T Building and the Bank of America Plaza — with Bobby Dodd Stadium in the foreground.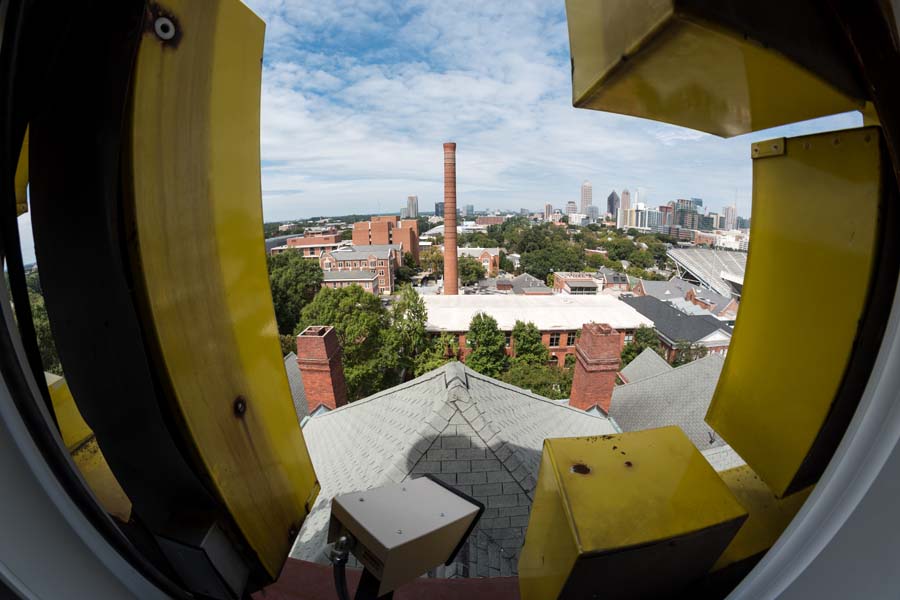 Even from inside the T-E-C-H, there are panoramic views of the city.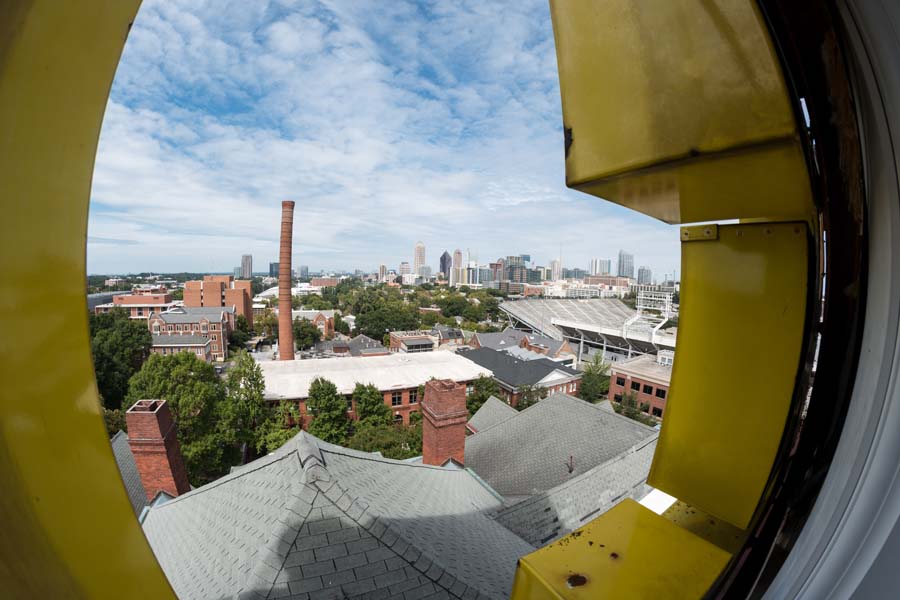 The height from the ground floor (Highland Bakery level) to the top of Tech Tower is 145 feet.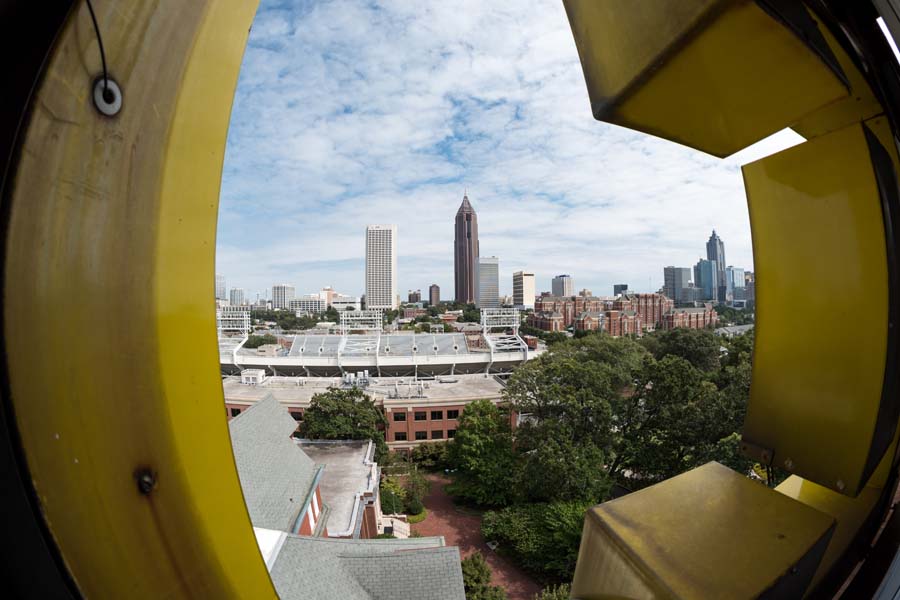 On a clear day, you can see for miles.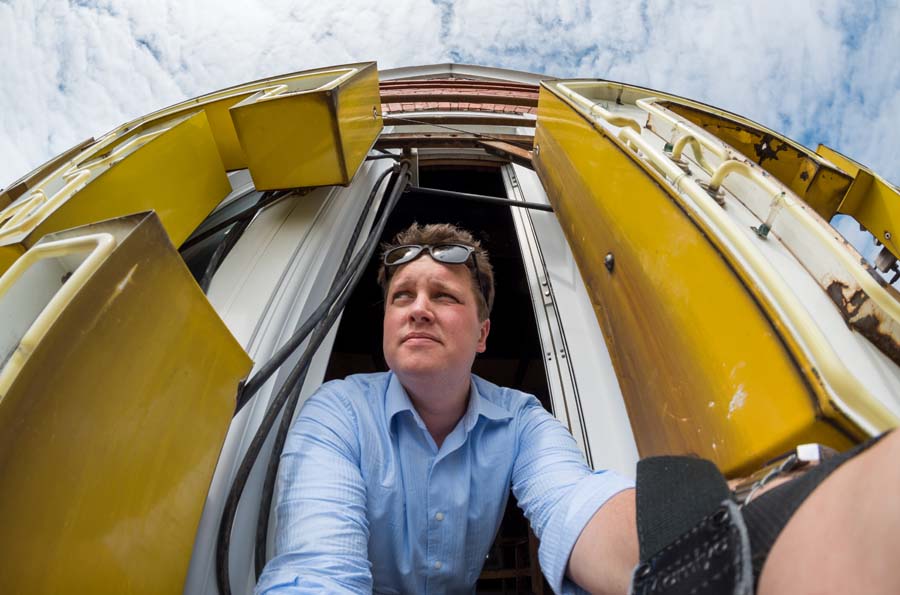 Photographer Rob Felt could not resist taking a selfie.

Video: A Look Inside Tech Tower
By Georgia Tech College of Engineering