The Investiture of President Ángel Cabrera
Oct. 29, 2019
---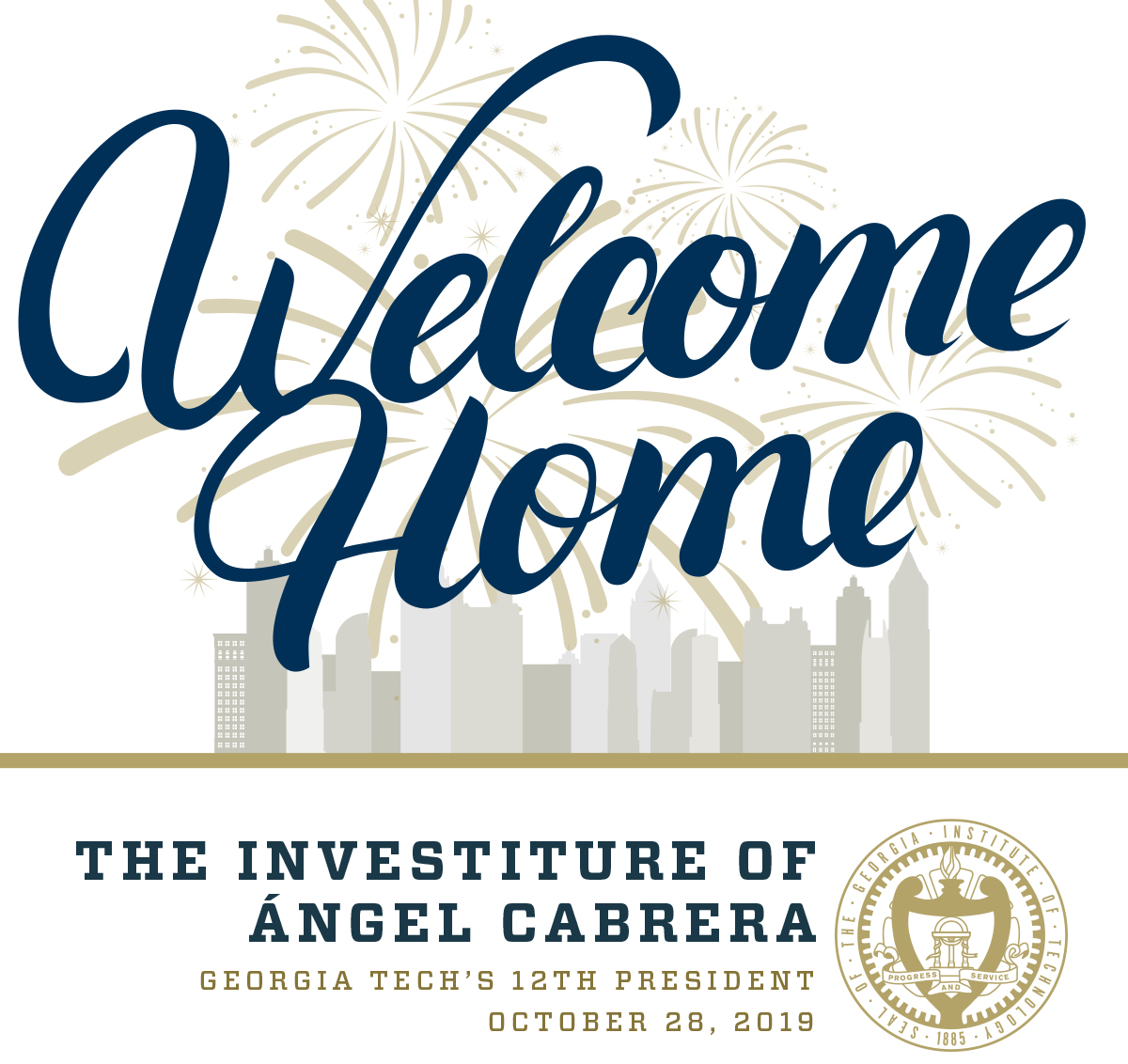 The title of president has been formally conferred upon Ángel Cabrera.
Monday's Investiture ceremony was a melding of formality and fun, with speakers offering words of advice to the Institute's 12th president and Georgia Tech students featured as performers.
The ceremony can be viewed in its entirety online — or, enjoy a selection of highlights below from the historic day in the life of the Institute.
Watch highlights from the Investiture ceremony.
More from President Cabrera's Investiture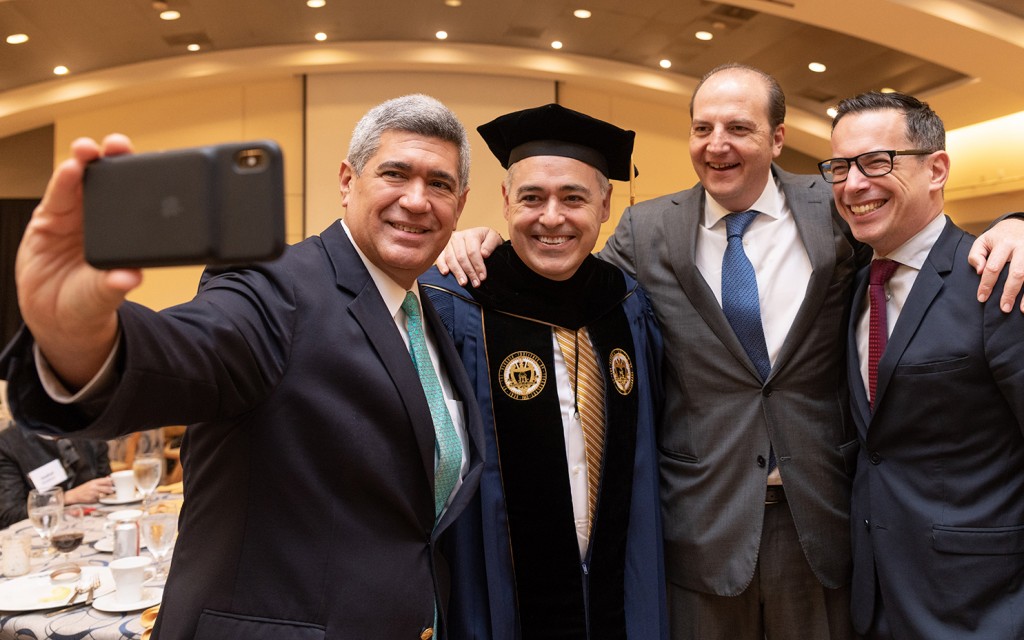 President Cabrera visits with guests at breakfast the morning of Investiture.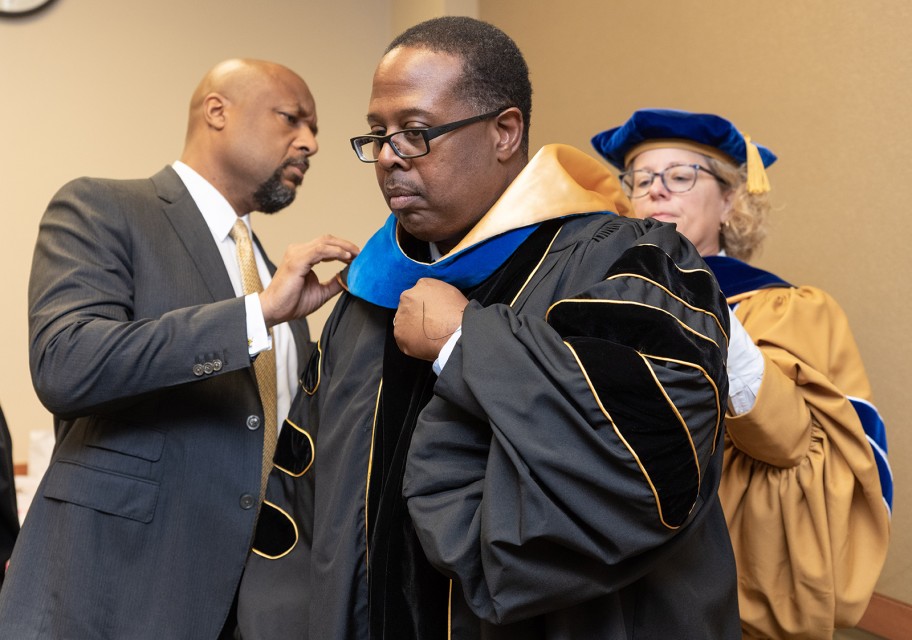 Faculty members assist each other in donning regalia for the event.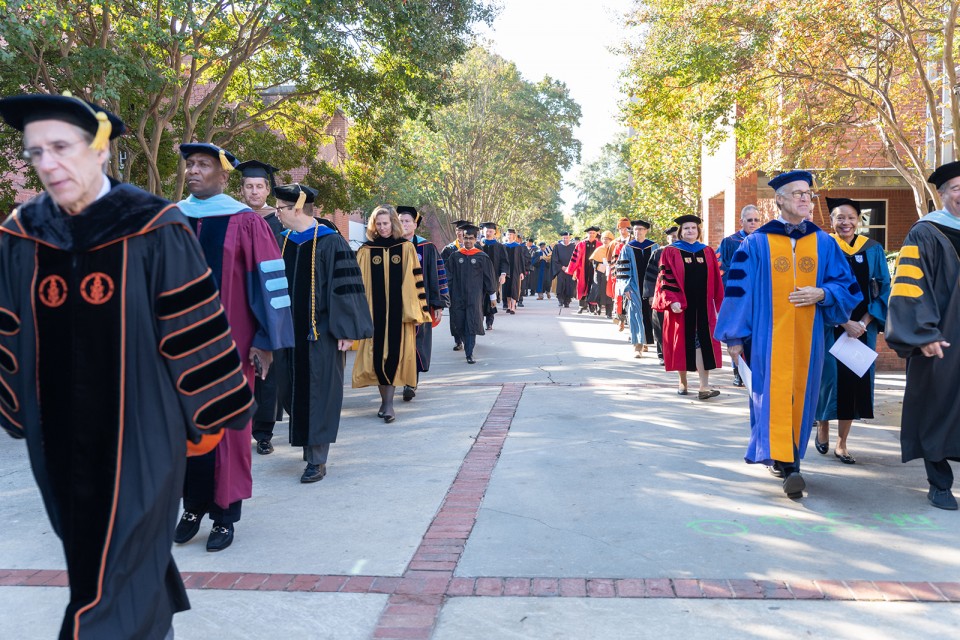 Faculty members and guests process from the Student Center to the Ferst Center for the Arts.


Presidents of neighboring institutions were in attendance, including Valdosta State University ...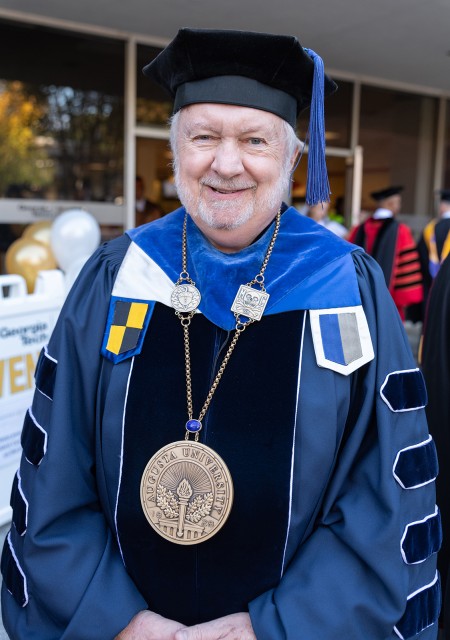 ... Augusta University ...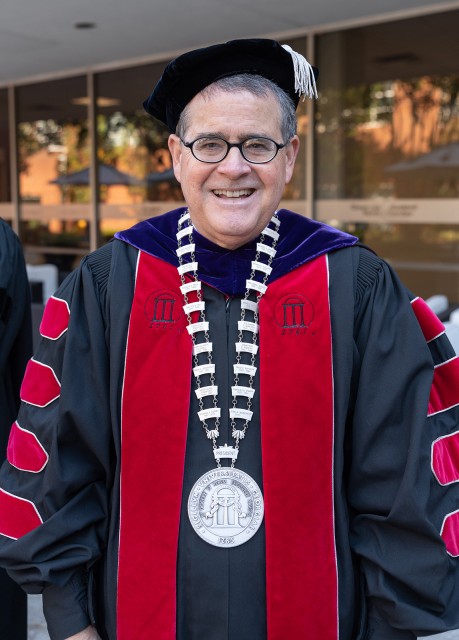 ... and the University of Georgia.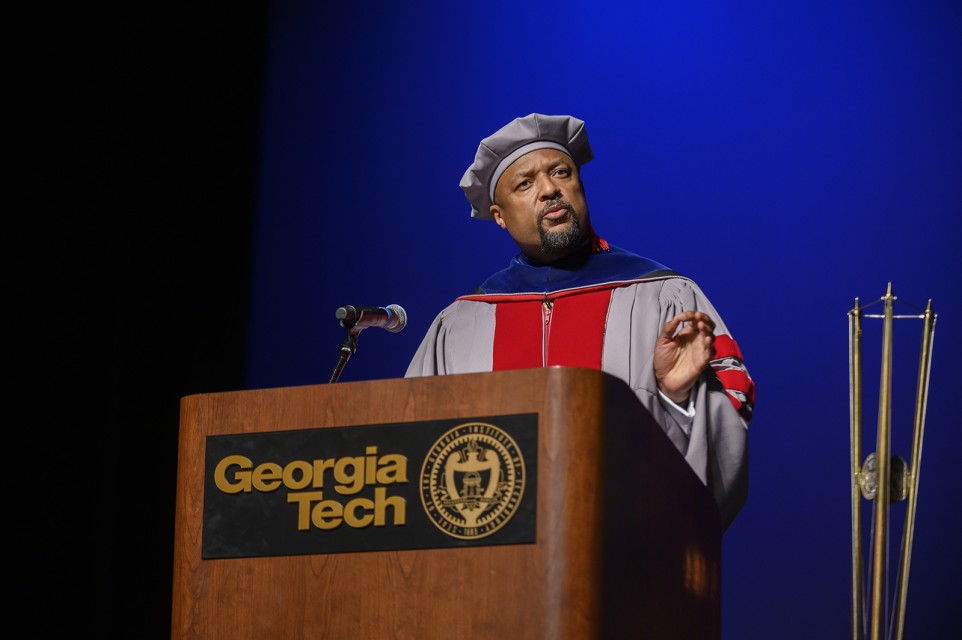 Charles Isbell, Dean of the College of Computing and and John P. Imlay Chair, served as master of ceremonies.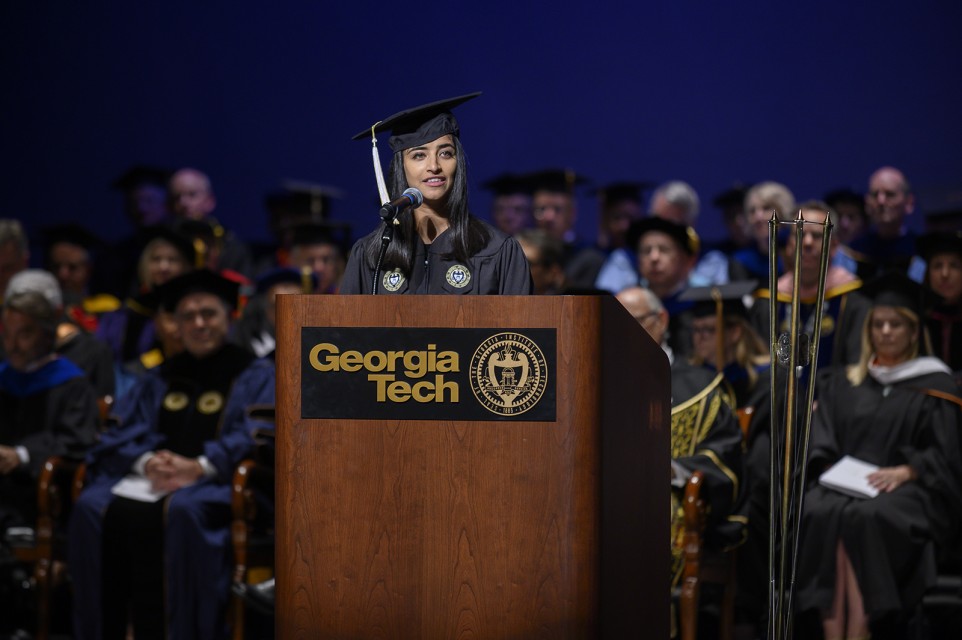 Pooja Juvekar, president of the undergraduate Student Government Association, addresses attendees.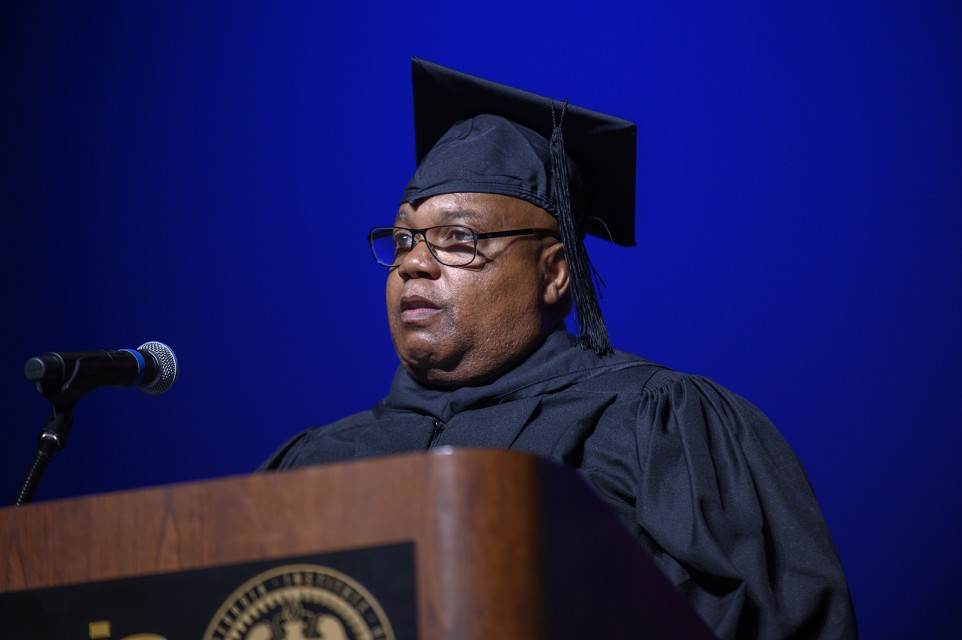 David Brown, chair of the Georgia Tech Staff Council, speaks on behalf of staff members at the event.


Gregory Unruh, professor at George Mason University, speaks about President Cabrera at the Investiture ceremony.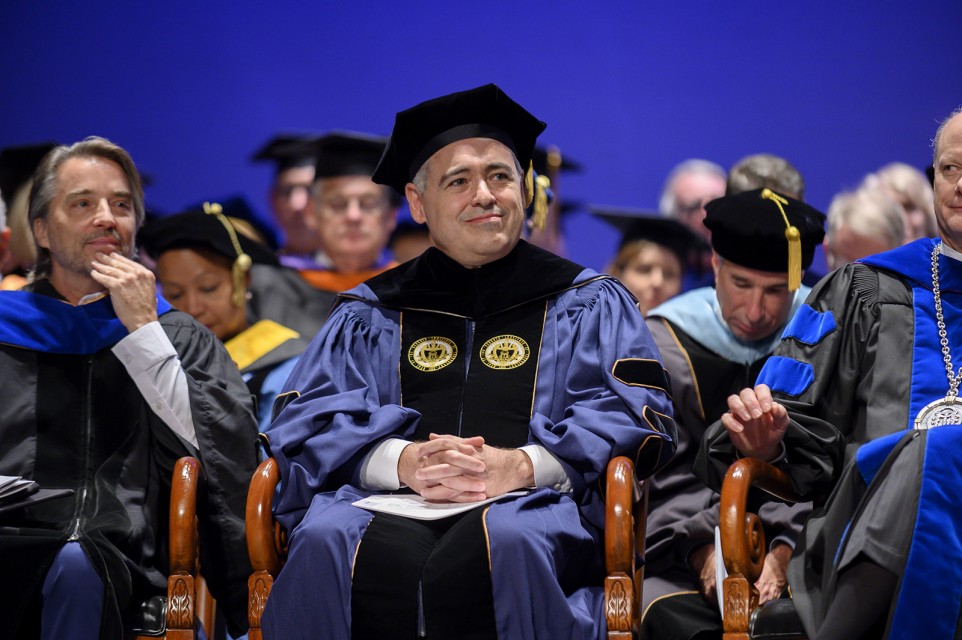 President Cabrera listens to guest speakers during the ceremony.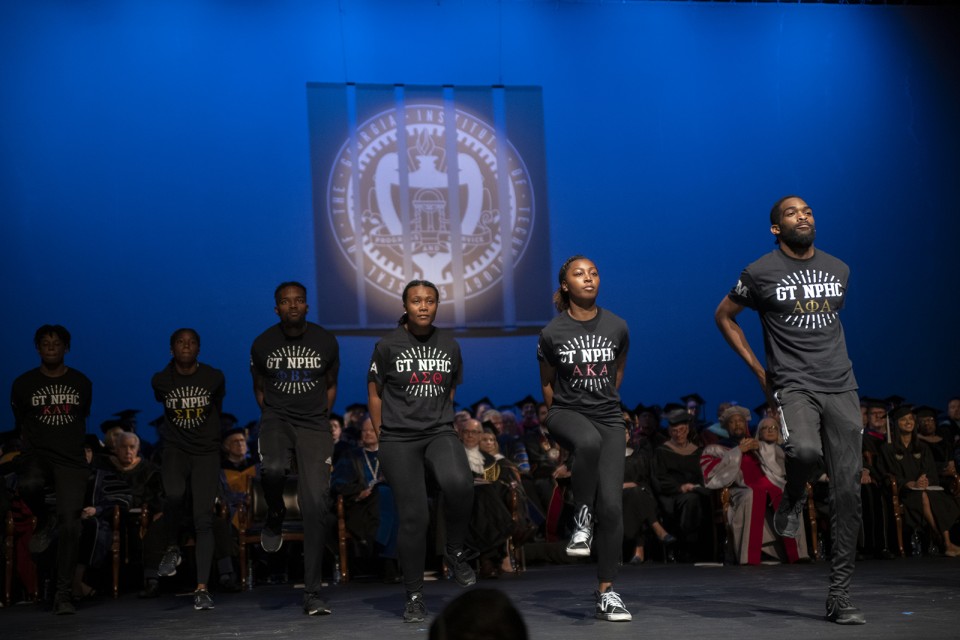 Tech's National Pan-Hellenic Council performed a step routine at the ceremony.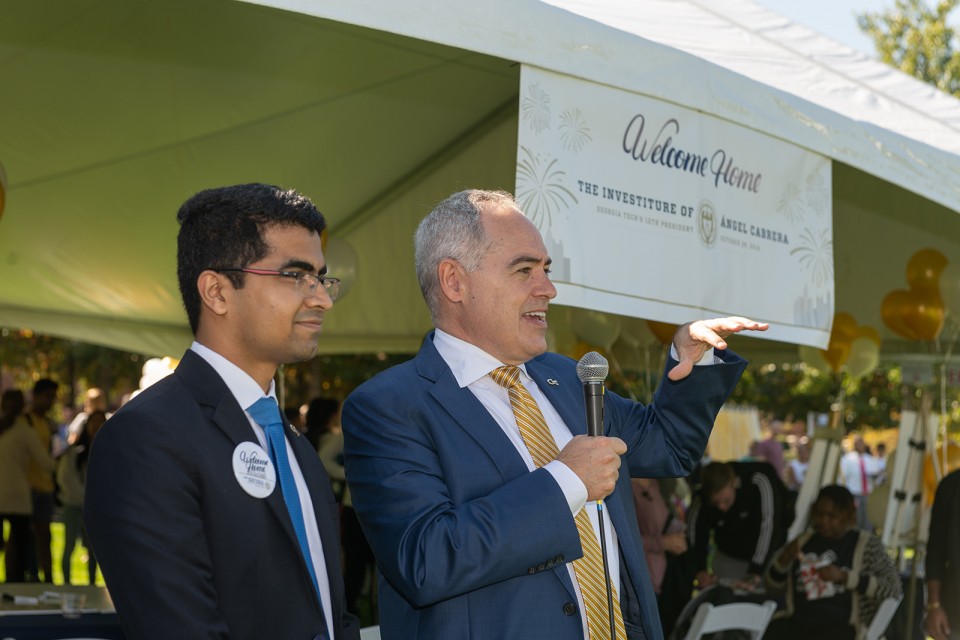 President Cabrera thanks attendees for coming, accompanied by Narayan Shirolkar, president of the graduate Student Government Association.