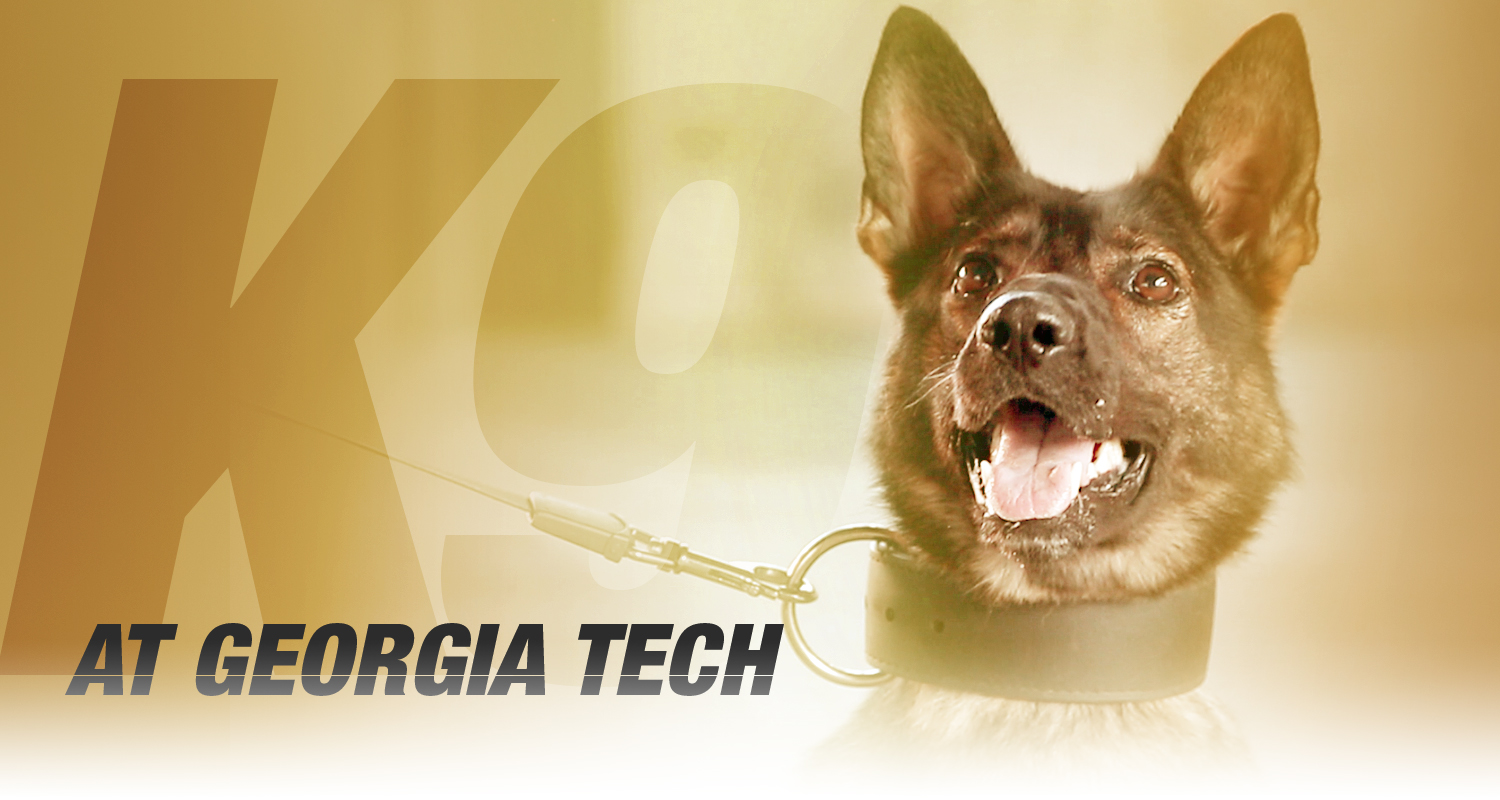 K9 at Georgia Tech
By Lance Wallace november 9, 2017
That people come to Georgia Tech to be trained in special skills that serve the common good isn't a surprise to anyone.

What may be surprising is that dogs come here for the same thing.

Through a program with Georgia Emergency Management and Homeland Security, the Georgia Tech Police Department's K9 unit provides training for agencies all over the state, and GTPD's lead K9 handler, Officer Rob Turner, is the lead instructor. 
"We've deployed our dogs in every sports event you can think of in the state of Georgia, and some things that people may not think about, like active shooter situations," Turner said. "We deploy our dogs for that, we deploy them for a courthouse shooting, we've used them to track down firearms that have been used in murders and different things like that. Fun fact about the dogs at Georgia Tech - we've deployed more dogs here than anywhere else in the state of Georgia through our prevention stuff, through sports events, through almost anything here or around the whole state."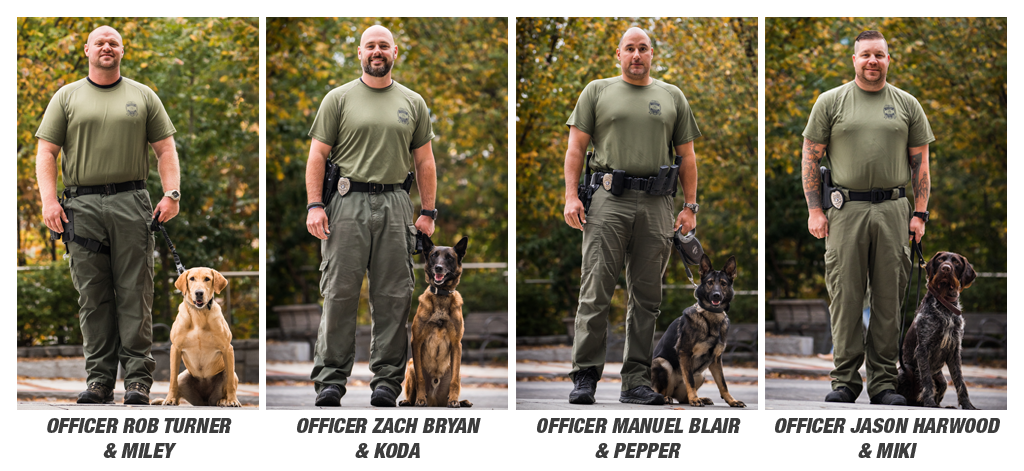 Georgia Tech K9 Unit, photos by Dalton Touchberry
Beginning on Thursday before a Saturday home game, Turner and his partner, Miley, and his team – made up of K9 handlers and their partners Officer Zach Bryan and Koda, Officer Manuel Blair and Pepper, and Officer Jason Harwood and Miki – begin making sweeps of areas of the stadium. Their work continues right up until everyone has gone home.

So far, 15 dogs have gone through the program at Georgia Tech with another five scheduled later this month. The training lasts five weeks beginning each day at 6 a.m. and lasting until the training goals are met, up to nine or more hours a day.
"K9 handlers are typically very committed people," Turner said. "We have to get up very early with the dog, get them ready, so it's kind of like getting a kid ready. We have to feed them, bathe them, brush them, and we have to do all of that before work starts."

Their daily routine includes cleaning the car, exercising the dogs, and keeping the dogs sharp by putting out a marker with a trace amount of the explosive for them to practice on. Sometimes people mistake GTPD's dogs for drug dogs, but Miley, Koda, Pepper and Miki are specifically trained on explosives, not drugs.
"A lot of police departments have dogs, but most don't have explosive detection dogs," Turner said. "They are hard work to keep up. For example, drug dogs have maybe four or five odors to keep up with, and explosive detection dogs have about 30 odors that they have to maintain, so we have to make sure they're on all 30 odors every week."

Turner and the GTPD K9 unit have earned a national reputation for their work, and agencies at the highest levels of the federal government have been impressed. "In 2015, when President Obama visited here, we were asked specifically, once the secret service met our dog teams, to basically run the entire event for them," Turner said. "We brought in 25 or 26 dog teams, all trained at Georgia Tech, to sweep basically anything that you could see in Atlanta. They only brought one secret service team because they saw how competent our dogs were."
MEET GEORGIA TECH'S K9 UNIT