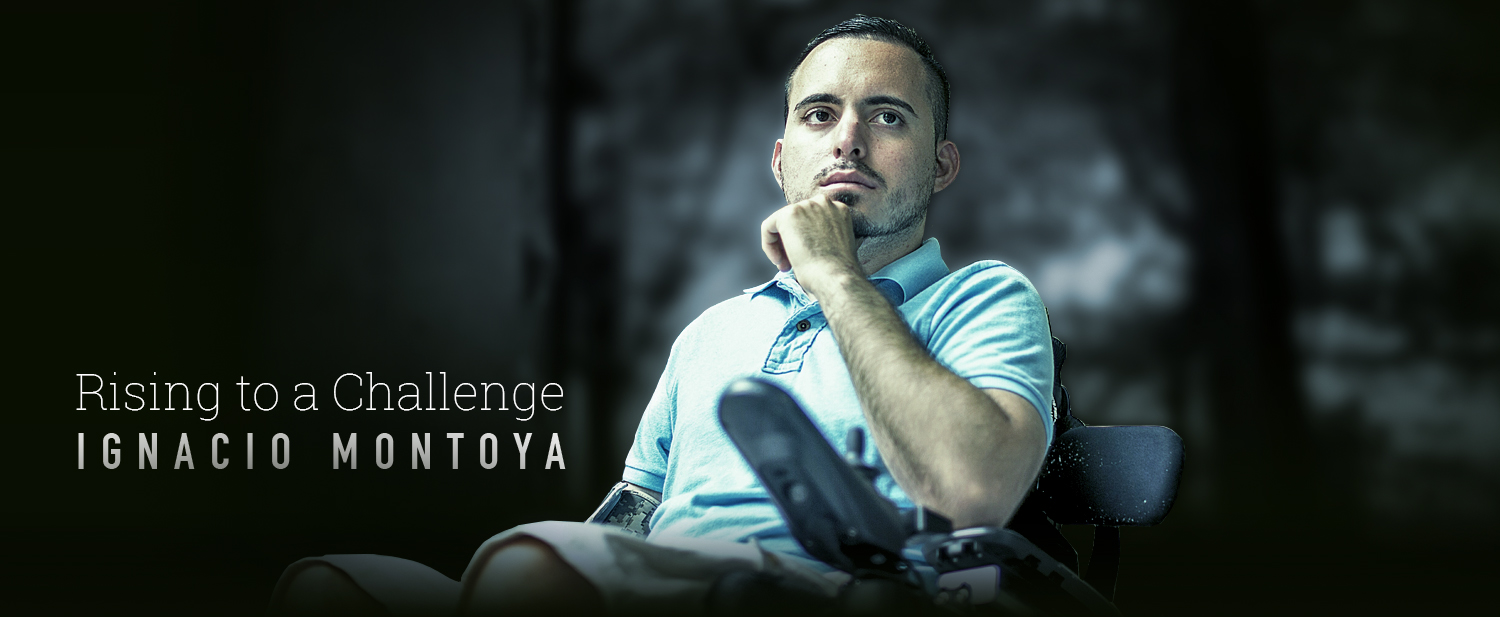 Montoya Recalibrates after Life-changing Accident
December 14, 2018
Even when the odds weren't in his favor, Ignacio Montoya always managed to find his way.
After his mother died when he was 5, Montoya and his father left Cuba for the United States to pursue the American Dream. His dream of being a pilot stayed with him until he was paralyzed in a motorcycle accident that changed everything.
In December 2012, he had almost reached home when the driver of a minivan ran the traffic light and t-boned his motorcycle as he drove through an intersection.
"That put everything on pause," Montoya said. "My brain, my lungs, my heart — everything just shut off. I died at the scene for 15 minutes."
Montoya fractured his T-4 and T-5 vertebrae, resulting in a spinal cord injury of the central nervous system. He also had a peripheral nerve injury of his right arm. He was hospitalized at Shepherd Center, which specializes in spinal cord and brain injury rehabilitation along with medical research. 
"I woke up three months later," he said. "It didn't kill my dreams. It didn't kill me. My body was paralyzed, but my mind wasn't paralyzed. I did not see myself as someone with a disability. I did not feel disabled."
Montoya wanted to speak with his professors and fellow students at Georgia Tech, but he didn't have a phone because it was destroyed in the accident. All he had was the motorized wheelchair. So, he managed to sneak out of Shepherd Center, and he rode his wheelchair all the way to campus where he met with the dean of the College of Engineering to talk about his future. 
Because he didn't remember much about the accident, Montoya wanted to put the pieces together. He listened to all of the 9-1-1 calls reporting the accident, and he talked to all of the witnesses. He spoke with every doctor who helped save his life. He began asking why humans have not walked again after having a complete spinal cord injury.
"I spoke with a doctor, and he told me a very familiar number: You have a 1-percent chance of ever walking again," said Montoya, who previously faced a 1-percent chance of leaving Cuba and a 1-percent chance of becoming a pilot. Now, he faced a 1-percent chance of walking again.
"I quickly found out I only have two doors," he said. "One door is to be depressed, don't continue my career, and don't finish my degree. Or I could go with door number two: put on my pants and try to figure out a way forward."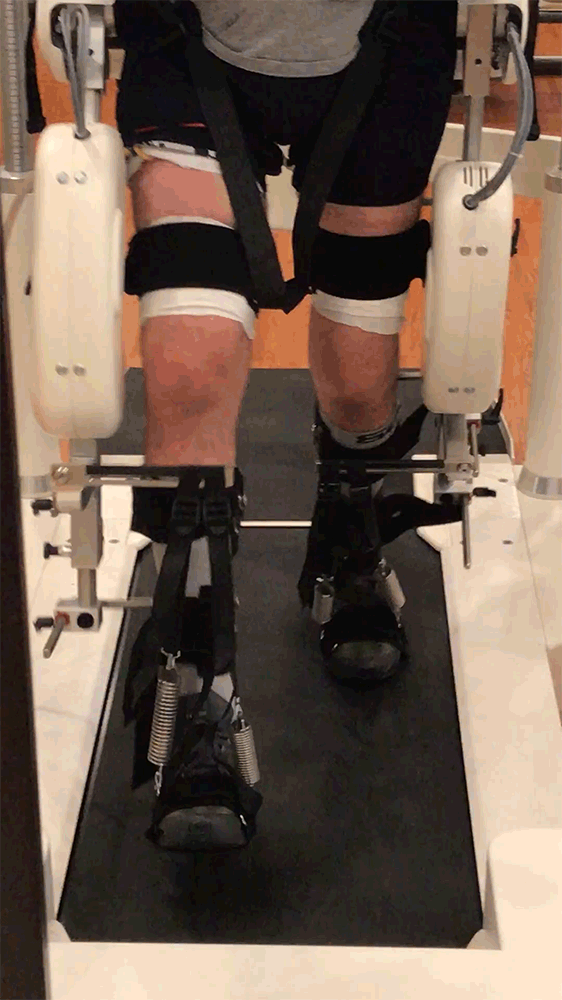 He chose door number two.
Montoya changed his major from aerospace engineering to biomedical engineering. Now he is graduating with a Master of Science in Biomedical Innovation and Development. He also is the neurorecovery executive director of the HINRI Labs in Atlanta, which is focused on changing the standard of care for spinal cord injury patients.
"We're going after the long-term solutions. We don't want to improve the daily lives of these people; we want to get them out of a wheelchair," he said.
Montoya said he tells everyone that his body is his laboratory.
"The protocols that I create, I implement them on myself first," he said. "I have gained sensation."
He walks on a robotic-assisted machine four hours a day, five days a week.
"That's 20 hours of walking, which translates to 30 miles a week. That's 100 percent weight-bearing with no assistance from the device, even though I have a harness on for safety," he said.
In the next 10 years Montoya said he wants to get hundreds, if not thousands, of people out of wheelchairs.
"I want to transform people's quality of life."