Sam at the Summit
By Steven Norris | Published November 27, 2018
Sam Chaneles grew up in Miami.
"Not a lot of mountains there," he quips.
The irony: Now mountains play a starring role in the third-year mechanical engineering major's schedule.
When he's not in class or studying for exams, he's planning his next mountaineering expedition.
And he does it exactly how you'd picture a Georgia Tech student would.
Calculating food options down to macronutrients. Google documents with meticulous gear lists and travel itineraries. Plotted routes that follow national park regulations to the T.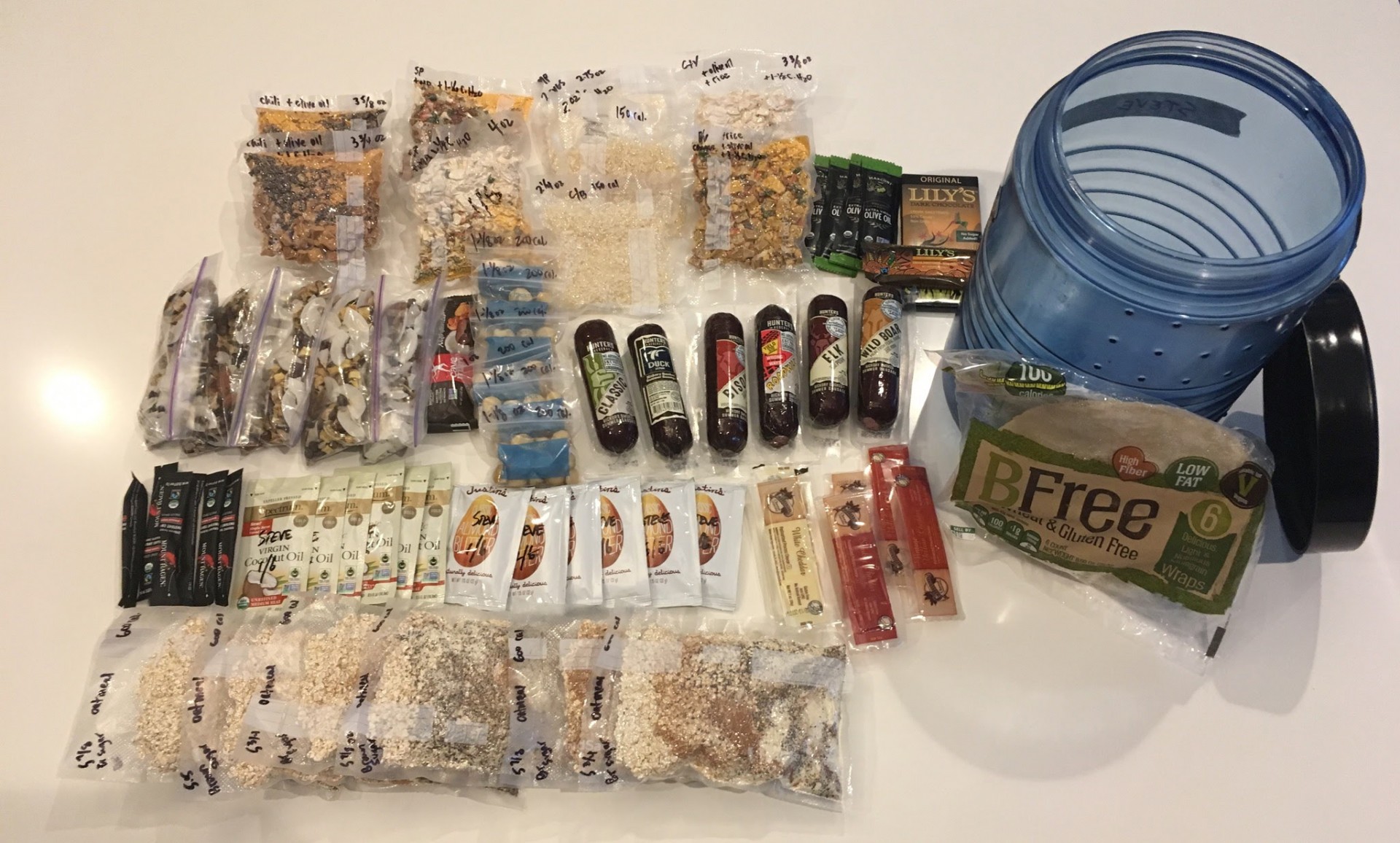 "It's the same as if I was doing a research paper," he explains.
Chaneles is part of a vibrant and growing community of mountaineers at Georgia Tech, and his passion was stoked on a trip he took as an incoming first-year, before he ever took a class on campus.
"Tech Treks Alaska was my first opportunity to go backpacking and extended trekking," he recalls.
For 11 days soon-to-be Yellow Jackets climb glaciers, and traverse white water rapids, and hike through the mountainous terrain of Denali National Park with a highly skilled crew of expedition leaders through Outdoor Recreation Georgia Tech – one of the largest college outdoor recreation programs in the nation.
The Tech Treks trip aims to challenge new students as they prepare for the unknowns and challenges ahead at Georgia Tech.

"It was life-changing. I dipped my feet in the water. I guess it's more appropriate to say I dipped my feet in the rocks."
From there Chaneles dove head first into learning how to become an expert mountaineer himself. Now he's leading expeditions for Georgia Tech students, and seeking out adventures of his own.
After his first year, Sam hiked the John Muir Trail with his father. It's a long-distance trail in California that passes through Kings Canyon, Sequoia, and Yosemite National Parks.
Before finals last year, Chaneles scaled all 10,781 feet of Washington's Mt. Baker an active, glaciated stratovolcano.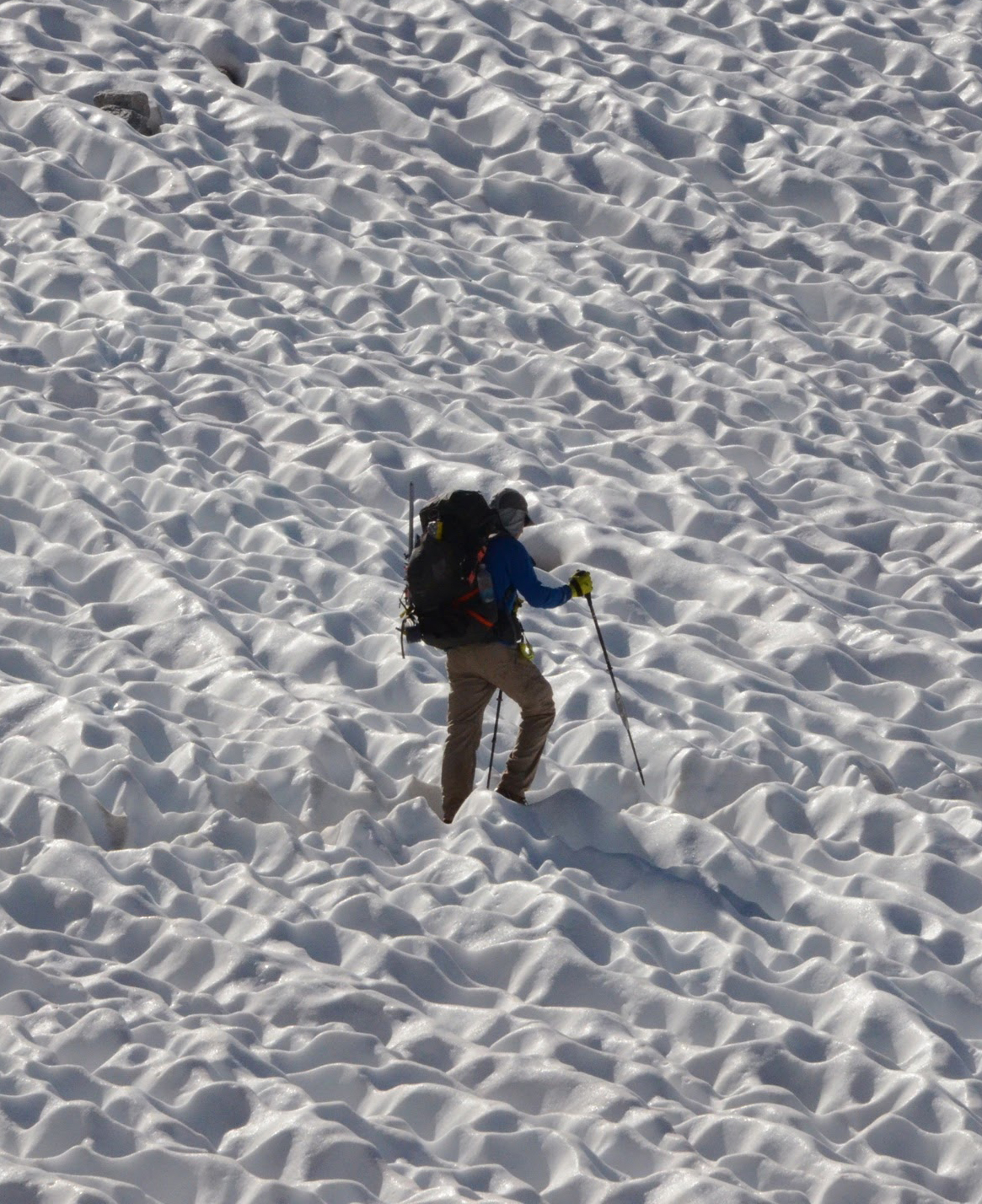 "I flew out on Friday, climbed Saturday and Sunday, then flew back Monday and had an exam on Tuesday."

When asked how he did on the exam…

"I made an A," he says.

For Chaneles, a mountain excursion allows him to re-center and re-focus.

"For the climbing community, it's how we recharge our batteries and how we connect with people. We talk about trips and plans. We help each other prepare."

But this past summer, Chaneles took the adventure to the next level.

"I went back and realized I only slept maybe 5 nights in an actual bed," he says.

When you're trekking like Sam has the past 6 months, you keep detailed travelogues.

First on the journey: He and his father traveled to Tanzania to scale Africa's tallest peak: Kilimanjaro.

And part of the plan was to travel at a strategic time.

"Normally there's a line of 150 people waiting to get a picture at the summit." Chaneles explains. "We went early in the season, so when we got to the top we got to experience that moment by ourselves."
During the climb he learned some Swahili and ate traditional food with one of the guides on their journey. "It was so refreshing to have this experience on a mountain with someone for whom the mountain is such an important part of their history.
As if scaling the world's biggest free-standing  volcano wasn't enough of a trek, Chaneles returned only to embark and the longest expedition he'd ever planned: 40 days solo across the state of Colorado.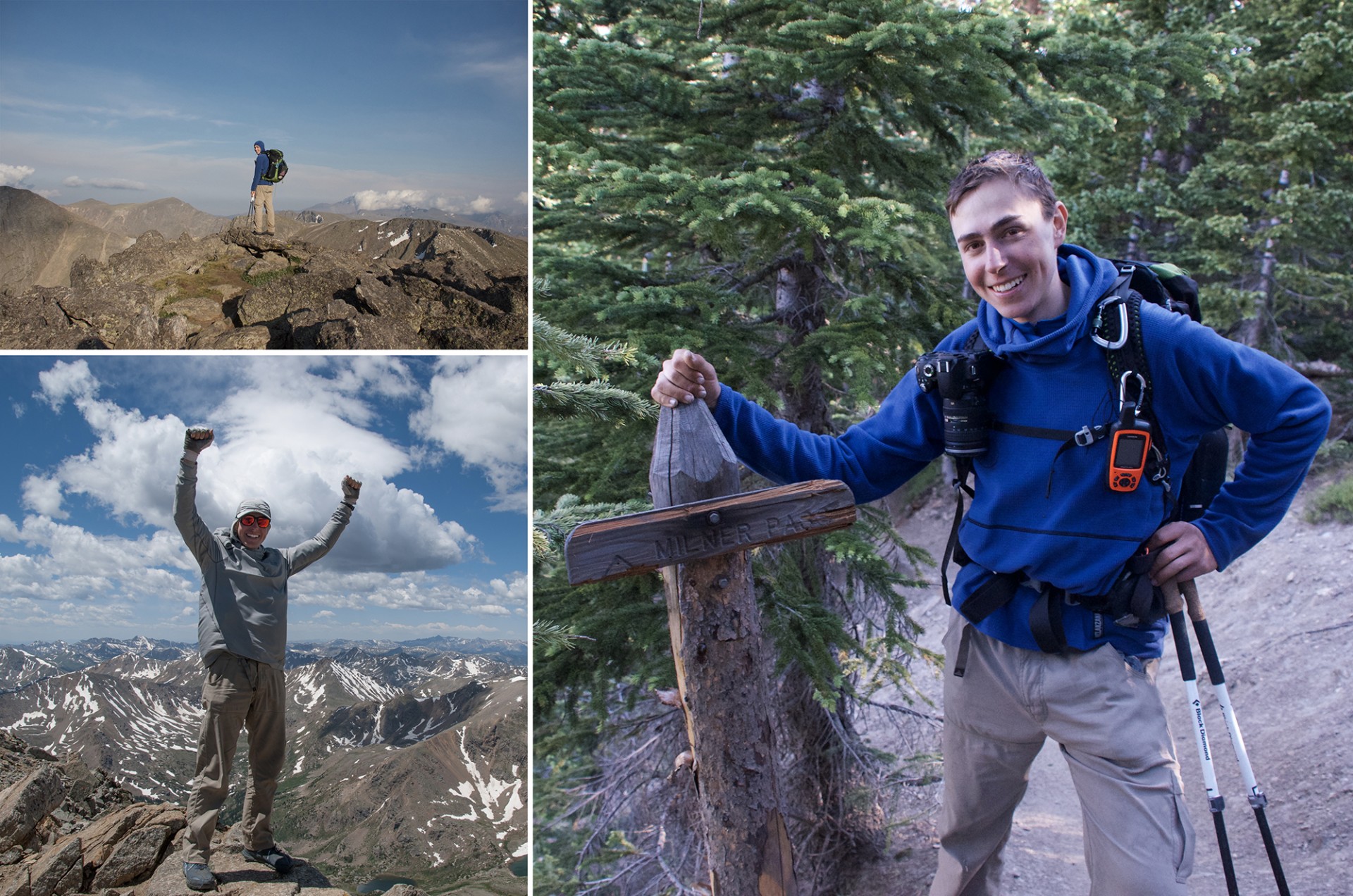 It was a journey no one else had ever been on. He planned out the route himself – a specific line across a mountainous spine of the state including the Continental Divide and Rocky Mountain trails.
"I enjoy dreaming. I enjoy thinking 'Why can't this be done?' and then figuring it out and investing in the preparation," Chaneles says with a grin.
He mailed food and supplies to himself along the way. He used an oversized Georgia Tech flag as his groundsheet for setting up his camp.
"It was given to me when I committed to come to Georgia Tech," he says. "You have to pack strategically and this works out because I can also use the flag for pictures too."
After the 40 days in the Colorado wilderness, Sam flew to Alaska to help lead the same Tech Trek he took as an incoming first-year. Then he traveled to California to climb Mt. Shasta with his brother.
After those treks, Chaneles traveled to Corsica – a French island in the Mediterranean.
He led an expedition of Georgia Tech students on the GR 20, one of Europe's most rugged long-distance climbs.
"We came from all different majors. Everyone has their own perspective, which is great. You don't get the full 360 unless have all different types of people."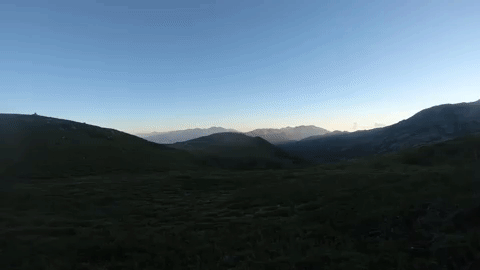 As for his role, Chaneles admits he's the analytical one.
"I do a lot of the trip logistics and keeping people accountable."
He says he gets excited by seeing the best parts of others while being part of a journey together.
"We prepared for four to five months for this trip," Chaneles says. "After being by myself in Colorado, it was great to be with a team again."
He says there are a few things he's learned about what makes Georgia Tech students tick from being on the trail with classmates.
"People at Tech are data driven, they're research driven," he explains.
"We're all here because we realize hard work leads to results — we're the people who stayed up late to perfect a project. I've seen that same mentality on these trips."
The climbing hasn't stopped, in fact Sam is setting new goals, and planning more summits.
He used fall break as the perfect time to scale Iztaccihuatl, a dormant volcanic peak in Mexico.


For this mechanical-minded mountaineer, it's about challenging himself and climbing higher.
People here at Tech are here to dream… to create the next business or invention.
Mountain Climbing is all about creating your next story, your next memory, your next summit," he says.
Chaneles also says he plans to keep taking that Georgia Tech flag on his journeys, for use as a groundsheet or for more incredible photos.