Serve Learn Sustain
Tech Kicks Off New Quality Enhancement Plan, "Creating Sustainable Communities"
Georgia Tech students who have taken advantage of the Institute's "International Plan" or "Research Option" may not realize that these programs — now firmly established opportunities for customizing their education — were originally proposed in 2005 as part of a "Quality Enhancement Plan" (QEP).
A QEP is the forward-looking component of materials the Institute must submit to the Southern Association of Colleges and Schools Commission on Colleges (SACSCOC) every 10 years to remain an accredited university. Now it's that time again, and a process more than a year in the making has yielded Georgia Tech's new QEP — Serve•Learn•Sustain, built around the theme "creating sustainable communities."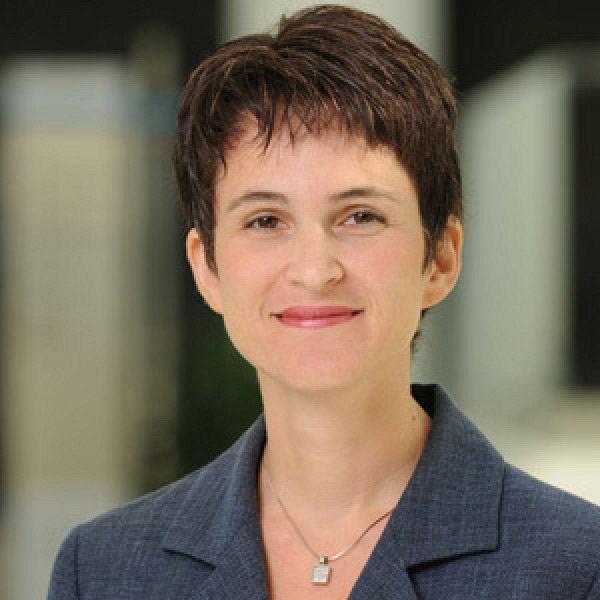 Beril Toktay, Brady Family Chairholder in the Scheller College of Business, served as co-director of the Serve•Learn•Sustain development process. She serves as the Faculty Director of the Ray C. Anderson Center for Sustainable Business.
A kick-off event took place March 3 to introduce Serve•Learn•Sustain to faculty, staff, and students — not that a great many of them weren't already aware of the new QEP, having had a hand in its development.
When asked who was involved in taking the plan from concept to completion, Scheller College of Business Professor Beril Toktay answered with a laugh. "Who wasn't involved?"
She and Ellen Zegura, professor in the School of Computer Science, became executive co-directors for developing the plan after their respective teams' concept papers were recognized as addressing the same institutional need: producing graduates who can address real-world problems that are grounded in critical community and societal challenges.
"Ellen and I spearheaded this," Toktay said, "but the way we went about it was to meet with deans, school chairs, and assistant deans for undergraduate education across the university in all six colleges. We convened academic, administrative, and student advisory boards, we made a presentation and got feed back from the Faculty Senate…." The list goes on.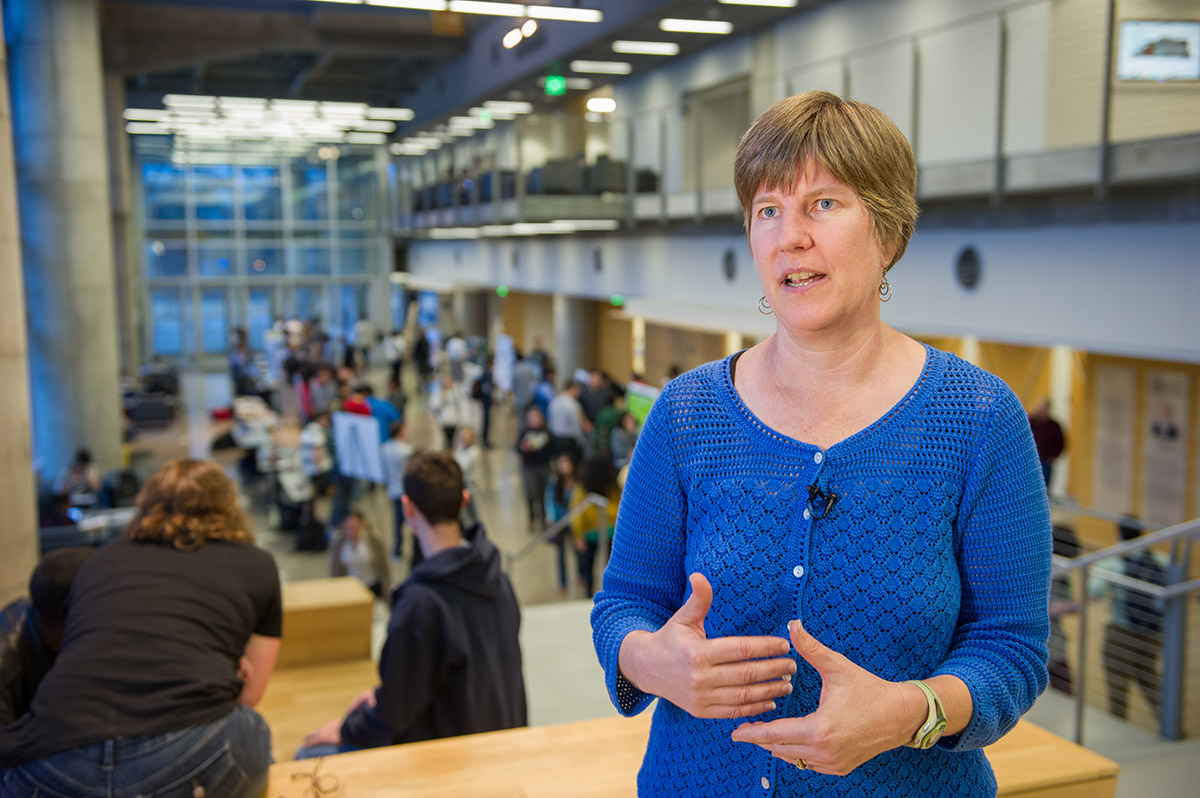 Ellen Zegura, professor, associate dean and division chair of the School of Computer Science, and also a co-director of the Serve•Learn•Sustain development process, helped create the Computing for Good initiative in the College of Computing. 
Over time, the concept "crystalized" into a plan that's "very concrete and has opportunities at every level," Toktay said. A 58-page booklet will be presented to the SACSCOC committee upon their visit March 9 – 12 that outlines the full plan, which will begin officially in 2016.
The plan aims to take sustainability beyond its usual association with the environment — although that's certainly part of it — and help students use their disciplinary knowledge to work with and for communities to address all aspects of human security, well-being, and health.
"We're defining sustainable communities as communities where economic prosperity and positive social outcomes and positive environmental outcomes all go hand in hand," Toktay said.
One reason Serve•Learn•Sustain gained so much traction, Toktay said, is because it dovetails with activities and interests that are already entrenched in campus culture. The plan will bring this culture more into the "education space."
Faculty who want to create service-learning projects for their classrooms will find more financial support and administrative infrastructure to help them implement their proposals. Serve•Learn•Sustain will have a three-person staff — director, partnership development director, and program manager — and a budget of approximately $1 million a year over the next five years.
Serve•Learn•Sustain will also help fulfill Georgia Tech's mission of improving the human condition in Georgia, the U.S., and the world. But ultimately, Toktay said, this is about the students.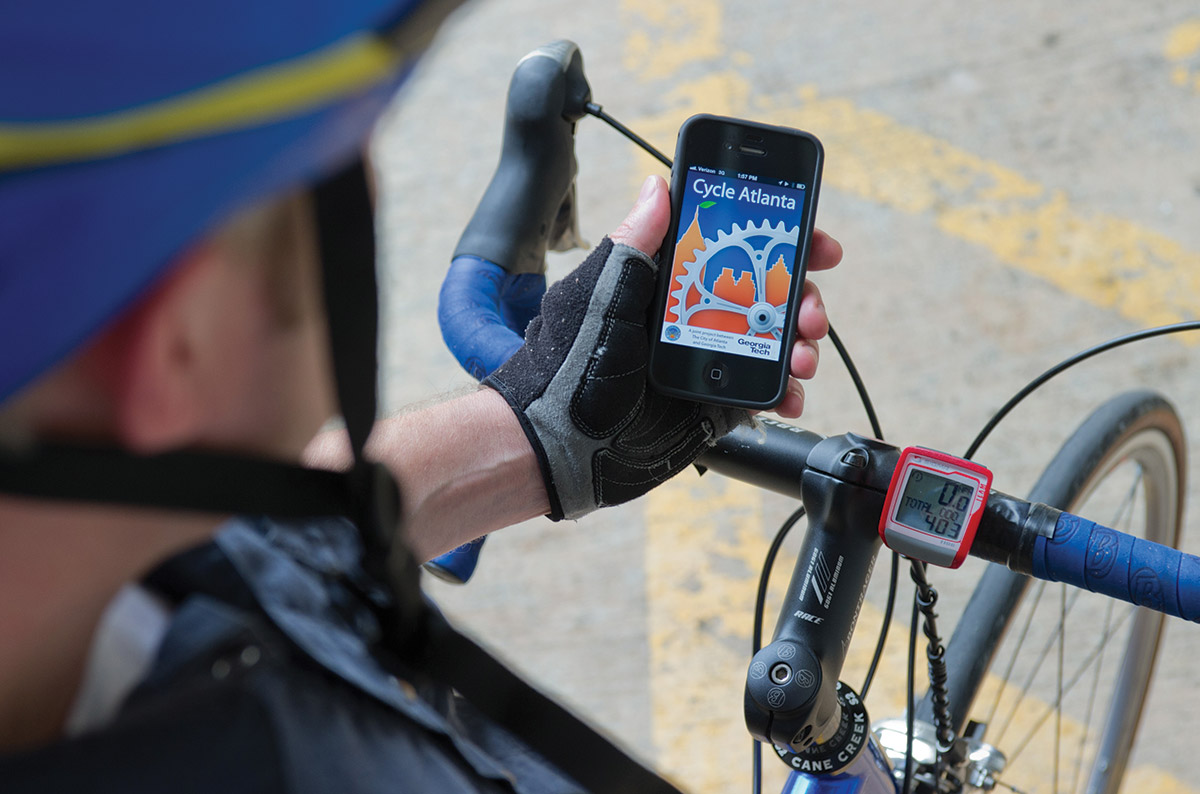 Serve•Learn•Sustain builds on Georgia Tech's demonstrated commitment to both community engagement and sustainability issues -- one example being "Cycle Atlanta," a mobile app for city cyclists developed by faculty and students in cooperation with the city of Atlanta.  
A survey of recent alumni revealed that they would have liked a better understanding of the social, cultural, and environmental impact of their professions once they got out into the "real world." The new QEP has been designed to address this, Zegura said.
"What Serve•Learn•Sustain will mean for our student's education is really new and will take our impact on students to the next level," she said. "We want to create opportunities for students to work on community-focused projects as part of their coursework, using their disciplinary knowledge."
The ability to listen to and work with diverse communities, she added, should make students more attractive in the job market. "Employers say that people with those skills are much more valuable to them than those who have equivalent technical skills but lack experience bringing societal concerns and community engagement skills to bear."