Sharing the Road
By Kristen Bailey | March 18, 2016
Four years ago, Georgia Tech was lauded by the League of American Cyclists as a silver level Bicycle Friendly University — the only school on the East Coast to make the list. Since then, the Institute hasn't just been coasting. Many infrastructure improvements have been made, including new bike lanes, additional racks, and even free, quick repair stations.
Now, a long-term next step has been completed with the finalization of Tech's first Bicycle Master Plan. The plan will serve as a reference and guide to inform all campus projects going forward. 
"The plan provides guidance, but it's not prescriptive," said Jason Gregory, senior educational facilities planner in Capital Planning and Space Management.
The Bicycle Master Plan began as an idea from Tech's Bicycle Infrastructure Improvement Committee (BIIC), a group that includes students, faculty, and staff who work to make Tech a more bike-friendly place. When students brought the idea to Capital Planning and Space Management, they were happy to partner in the process.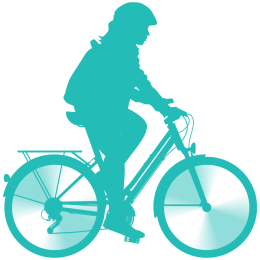 "We knew it was an issue, and it's a significant part of our infrastructure," Gregory said. "We're always looking to improve transportation."
Over the course of a year and a half, feedback was gathered from students, faculty, and staff — both cyclists and non-cyclists — about their experience with bicycles on campus and how it could be improved.
Tech worked with Alta Planning and Design to draft the plan. Alta also worked with the City of Atlanta on its recent Cycle Atlanta Phase I plan and is now working on Phase II. Tech has been involved with city bicycle planning from the start; the Cycle Atlanta plan began with a smartphone app developed by Georgia Tech researchers.
The plan takes into account Tech's current infrastructure and population, as well as its anticipated growth through 2035. It states a goal of having 20 percent of commuters come to campus by bicycle. Right now, that number is at 8 percent. The plan outlines both needs for accommodating that number — additional bike racks, to start — and ways to encourage new commuters to take up biking. Other goals include increasing safety and bike registration with the Georgia Tech Police Department.
Five key actions were determined during the planning process: make biking more visible on campus, improve access to campus, develop and support bike culture, establish dedicated funding, and identify and clarify partner roles.
Proof in the Planning
Though the Bicycle Master Plan is meant to be a long-term guide, parts of it are already becoming reality. Projects in the plan are not set out to be completed in a certain order or at specific times. Instead, they can be addressed holistically, as needed, and as other projects are taking place. 
Construction is underway on West Campus at Sixth Street and Ferst Drive to improve traffic flow along Sixth Street and incorporate a dedicated bike path. Traffic will likely increase in this area in the future, with the opening of the West Campus Dining Commons slated for 2017. (See page 42 of Bicycle Master Plan.)
Plans are underway to incorporate a bicycle path along the southern edge of Tech Parkway. The project is anticipated to begin in April and continue through 2016, and will also include sidewalks and other improvements. (See page 69 of Bicycle Master Plan.)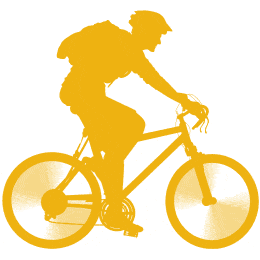 In the northeast area of campus, Fifth Street will see improvements from Techwood Drive to Cherry Street (near Russ Chandler Stadium). The topography and intersections along this stretch of road have created tension points for cyclists and drivers in the past. The project will include restriping and adding bike boxes to more clearly define interactions for cyclists, drivers, and pedestrians. This corridor is critical to Tech's bike infrastructure: A 2015 Parking and Transportation Services Commuter Survey shows that 43 percent of bike commuters access campus via Fifth Street from Tech Square. (See page 34 of Bicycle Master Plan.)
Master planning is not new to Georgia Tech. The Institute has numerous plans that are used to guide all of its ongoing projects. In addition to the overall Campus Master Plan, Tech has a Stormwater Master Plan, Landscape Master Plan, Housing Master Plan, Parking and Transportation Master Plan, ADA Assessment Plans, and Sector Plans. 
All of these serve as a framework for new construction and infrastructure projects, providing a broad view to complement the detailed work of individual project plans, says Gregory.
"Sometimes you have to back up and look at everything," he said.
From Four Wheels to Two
One group working to get more people on two-wheeled transportation is Starter Bikes, a student organization and campus co-op that lets members of the Tech community purchase and repair bikes at an affordable price.
"We want to reach those people who are on the fence, and those who may have never thought about biking," said Alec Lindman, a graduate student in physics who is involved with Starter Bikes, as well as co-chair of BIIC and Bike GT, the central group of organizers for bike-related initiatives on campus. 
This year, Bike GT is updating its resources and creating new ones to make cycling more accessible. The group is revamping www.bike.gatech.edu, a digital starting point for all things bike-related, as well as working on a printed pocket guide that will outline cycling laws, guidelines, and campus resources.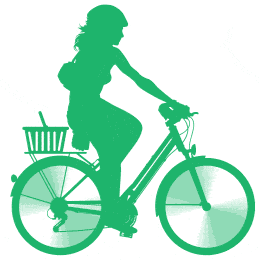 Many of those who use a bike as their main mode of transportation are eager to share the convenience and benefits with others.
"It gets you outside and in touch with your community," said Mike Tennenbaum, also a graduate student in physics and part of Bike GT. "In the city, it actually gives you more mobility than being in a car."
For students who don't own a bike, Parking and Transportation Services (PTS) rents bikes on a semesterly basis through its BuzzBike program. Plans are also in the works for a campus bike share program, which would be open to students, faculty, and staff. PTS also periodically hosts educational classes that are free for the campus community; a bike safety class will take place in April.

Someday, Starter Bikes may have a home in the center of campus in a bike center — that's one idea proposed in the Bicycle Master Plan. For now, Starter Bikes is located at the bottom of the Campus Recreation Center parking deck and is open Fridays from 4 to 6 p.m.