Snow Stories
Snowmageddon. Snowpocalypse. SnowJam. However you remember the last week of January 2014, there is no doubt what kind of mess the city of Atlanta was in.
The normally peaceful sight of softly falling snowflakes was replaced with an endless sea of brake lights across the metro area. Interstates and major roadways just a stone's throw from the Georgia Tech campus were gridlocked with drivers trying to make their way home to avoid the wintry conditions. Many didn't make it home until the following day.
Out of the chaos and confusion have come stories of selflessness and compassion, complete strangers helping strangers. The hospitality the South is known for taken to a whole new level that, in some cases, may have saved lives. Uplifting stories emanated from the Georgia Tech campus, giving new meaning to the term snow angels.

"Tuesday night, I was looking out at the traffic saying, 'Oh my gosh!'" explains third year business administration student Faith Rogers. It was just the third time in her life the Statesboro, Georgia, native recalls seeing snow that stuck to the ground. 
"It's the first time I've ever made a snowball, and I had my first snowball fight."
Rogers also found time to help a family in need.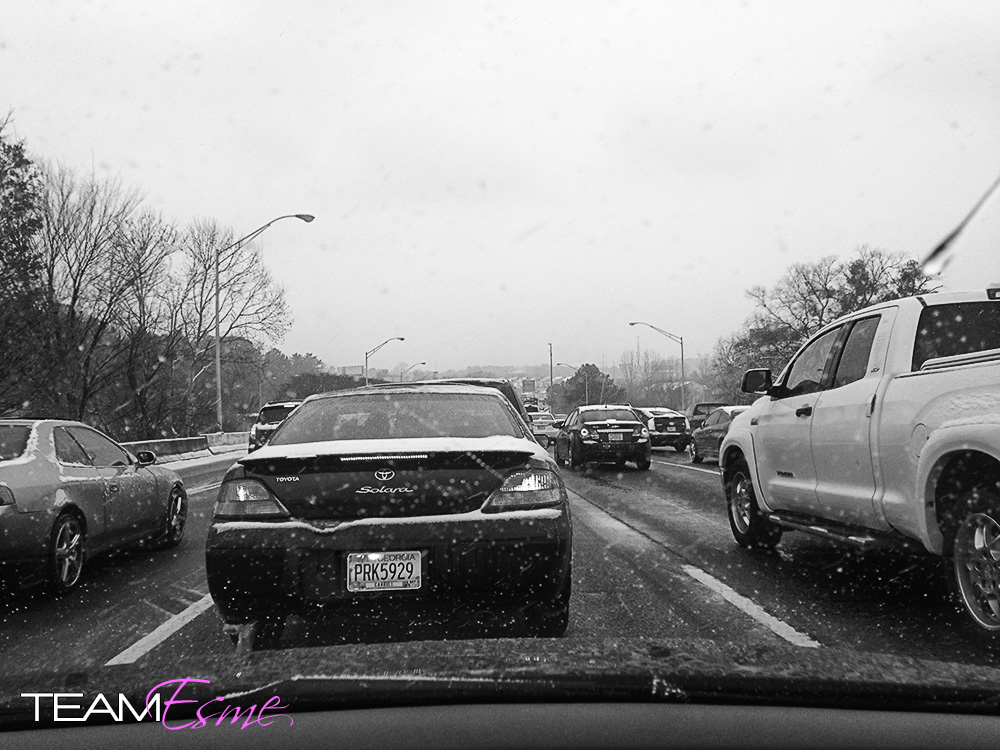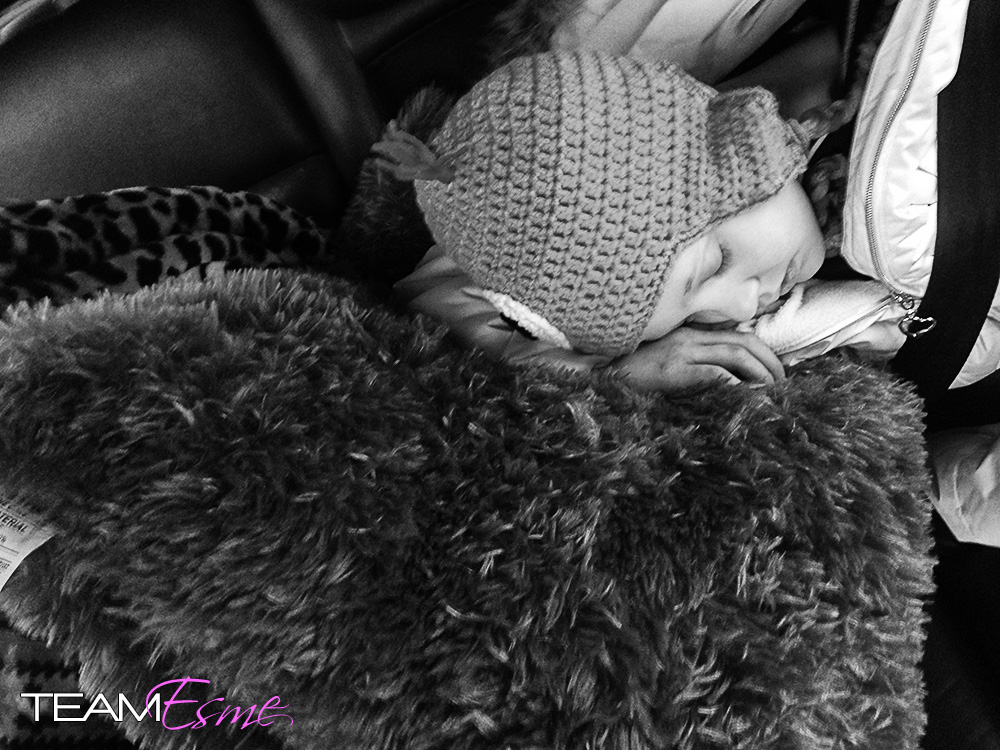 Ty Miller and his daughter, Esme, had traveled to downtown Atlanta from Dalton, Georgia, for chemotherapy treatment. Esme is battling osteosarcoma. After spending hours on the jam-packed Downtown Connector in snowy conditions, dad and daughter realized they wouldn't be making it home. After calling dozens of area hotels and motels, they managed to snag the last available room at the Hampton Inn Georgia Tech on North Avenue on Tuesday evening.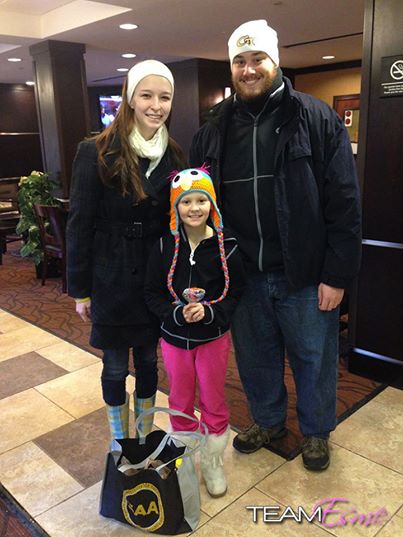 When Ty and Esme found themselves without food Wednesday, it was Georgia Tech student Faith Rogers and her boyfriend, Ricky McCombs, who trekked through the snow and ice to bring them some supplies. They learned of the family in need by logging onto the Snowed Out Atlanta Facebook group. Rogers had never met the Miller family before.
"I grew up in south Georgia and was taught to show that southern hospitality to everyone." Rogers says. "Do unto other as you'd have them do unto you."
Rogers and McCombs packed soup, Spaghetti O's, cheese and crackers, and juice and then headed up the hill from North Avenue Apartments to the Hampton Inn lobby.
Ty Miller used social media to send his thanks to the Georgia Tech students.
"These students are a great asset to your school, and we can't thank them enough!" Miller posted on Georgia Tech's Facebook page.
Hearing about the family's ordeal through social media, good Samaritans anonymously paid to help offset the costs of the Miller family's hotel stay. To follow Esme Miller and her recovery journey and send your well wishes, visit www.team-esme.com.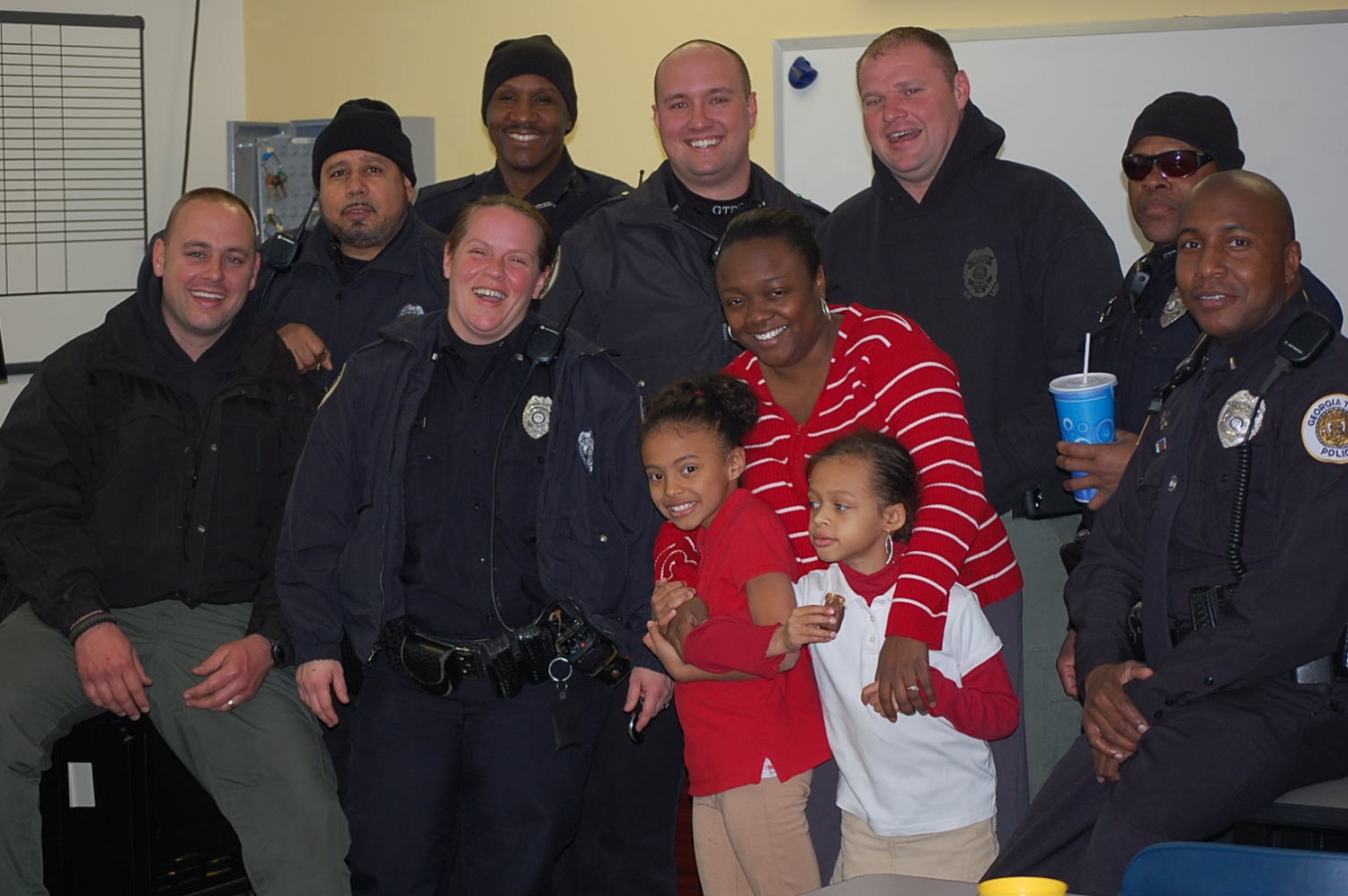 Georgia Tech Police officers kept the station fully staffed throughout the entire winter weather ordeal. While making sure campus was safe, they also used social media to help a family left shivering in the cold conditions.
Kamisha Botts is an Atlanta Public Schools educator, working at Woodland Elementary as a technology specialist. She turned to technology for help by logging onto Facebook when it became clear she might be stranded on the side of the busy interstate in freezing temperatures, not to mention her two daughters in the car with her.
Georgia Tech officers caught word of her need and came to their rescue on the gridlocked Downtown Connector. Botts and her daughters, Kaitlyn and Jasmine, stayed overnight in the warmth of the Georgia Tech Police Department. On Wednesday morning, officers escorted the family back to their car and helped them get it started. The family was able to travel safely back to their home. 
Across the Georgia Tech campus, faculty, staff, and students were working overtime to help fellow Yellow Jackets, first responders, and complete strangers. Student employees kept the Campus Recreation Center operating for two and a half days while the rest of campus was closed. The facility provided warm showers not only to Atlanta Police officers, but also to complete strangers with no ties to the Institute. Outdoor Recreation Georgia Tech opened up their facility to lend sleeping bags and sleeping mats to staff and faculty who were stuck on campus. Even the director of the Campus Recreation Center, Mike Edwards, stayed overnight to make sure the facility was able to help as many people as possible.
Some high-profile alumni also made caring for others their first priority during the storm. The Waffle House in Tech Square was open throughout the winter storm, providing hot meals to Yellow Jackets and other midtown Atlanta residents. Many of the students enjoying syrup-covered waffles and scattered hashbrowns were surprised to find the CEO of the company serving up food and cleaning off tables. Walt Ehmer, an industrial and systems engineering graduate, told patrons keeping students well-fed was important to him. Georgia Tech President Bud Peterson also stopped by to lend a hand.
While there have been plenty of stories of frustrating commutes and getting stuck in the bone-chilling conditions, there have been just as many heart-warming stories that restore one's faith in humanity. Countless members of the Georgia Tech community went above and beyond, proving that no snowstorm is powerful enough to freeze over the warmth of hearts reaching out to help others in need. 
For more snow stories from Georgia Tech students, faculty and staff, visit www.news.gatech.edu/features/snowjam-2014.
---
Create an Emergency Supplies Kit for Severe Weather and Other Incidents
With the recent winter weather event fresh on everyone's mind, Severe Weather Awareness Week is a prime time to put together an emergency kit so that you and your family are prepared for the next weather-related incident.

A list of basic supplies is below. You can customize a kit that you can also keep in your vehicle should you ever be stranded due to severe winter. For more information on how to prepare for emergencies visit the Ready Georgia website.
Recommended Items to Include in a Basic Ready Kit:
Water At least 3 gallons per person, for drinking and hygiene
Food At least a 3-day supply of non-perishable food
Can opener For food, if kit contains canned food
Radio Battery-powered or hand crank NOAA Weather Radio with tone alert and extra batteries
Flashlight and extra batteries
First aid kit
Whistle To signal for help
Face mask To help filter contaminated air and plastic sheeting and duct tape to shelter in place
Moist towelettes, garbage bags and plastic ties For personal hygiene
Wrench or pliers To turn off utilities
Local maps