So, How About That Online Computer Science Degree?
It was last spring when Georgia Tech rocked the higher ed world.
In January 2014, in collaboration with AT&T and the educational organization Udacity, it introduced the Online Master of Science in Computer Science (OMSCS) — a degree from a No. 9-ranked computer science graduate program at one of America's top 10 public universities — all for just an approximate cost of $6,600.
Despite the many skeptics, one year later the program is in full swing, with about 2,000 students enrolled. And there's glowing feedback to go along with the impressive enrollment.
Exceeded Expectations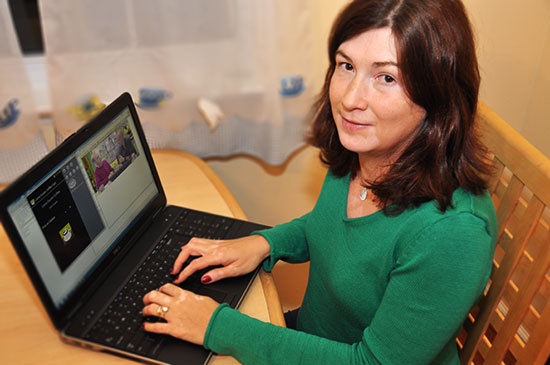 Alina Fotache, Telecom Software Engineer – Middletown, New Jersey
"This online experience has absolutely exceeded my expectations," said Alina Fotache, an AT&T employee who was part of the cohort that began when the program launched. "The content of the teaching videos is very thorough, the professors are witty and dedicated, and there are quizzes that make you apply the concepts right away in an easy, friendly manner."
That isn't to say, however, that the OMSCS program is lacking in rigor. Even President Barack Obama hinted at that. In his August 2013 College Affordability speech, he mentioned Tech's plans to introduce the program and noted that, although this degree could be earned at a fraction of the cost of a traditional one, the curriculum would be "just as rigorous."
Fotache can attest to that.
She says that while she always knew the journey to become a technology expert would not be easy, she was "surprised a little" at the amount of hours required for the assignments and to master the concepts. For her, this meant forgoing family and leisure time on occasion. She's quick to point out, though, that the level of sacrifice would've been greater had she signed up for a traditional program.
"If I would've been on campus, I would've had to sacrifice more, because I'd have to add driving time to get to and from the university," she said. In fact, that was one of the biggest obstacles that held her back from starting a master's degree.
Then OMSCS came along.
Excerpts from CS 7641: Machine Learning
Want to see what a course is like in Georgia Tech's Online Master of Science in Computer Science program? Check out this short preview of the Machine Learning course, co-taught by the dynamic duo of Charles Isbell and Michael Littman.
The Perfect Fit
"The OMSCS program is providing me the luxury of studying from my home," said Fotache.
So, would she recommend it?
"Absolutely! In a fast-paced field like computer software, this delivery of content, with the added dedication required to complete a master's degree, is fabulous," she said. Her full-time job and two small children were the other reasons Fotache found the opportunity to be just right.
For Alexandra Bowers Schoen, OMSCS is the perfect fit for different reasons.
For several years, she'd been looking to further her education in "just about any field." She began taking one online class per semester to complete a broad spectrum of prerequisites before entering a master's program — in a field outside of computer science. But, after changing jobs, she realized how much she, in fact, enjoys computer science. So, she was very excited to discover OMSCS and enrolled in the fall.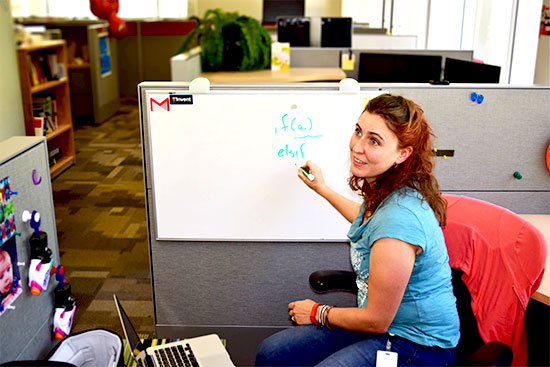 Alexandra Bowers Schoen, Software Engineer – Atlanta, Georgia
"It has allowed me to continue my education at the pace I'd already become accustomed to — at a highly ranked university," said Bowers Schoen. "Having an employer that will pay for most or all of the program (because the cost is low enough and because I can continue working) was a side bonus that helped me quit procrastinating on completing the application."
And she has no regrets about finally taking that step to apply.
"My expectations have been more than exceeded," Bowers Schoen said. "I did not anticipate the thoughtfulness of the instructors, the clear crafting of the online lectures, the in-lecture participation, or even the professor responding directly to students through class discussion boards. It has been far more hands-on than I anticipated."
Like Fotache, Bowers Schoen is keen to recommend OMSCS.
"It's not been an easy program, but it's been exceedingly informative, well-crafted, and rewarding so far. I also like that large barriers to starting — time and monetary commitments — have been lowered enough to make them non-issues."
Skype Interview with OMSCS Student Christina Carlson
Facing the Challenges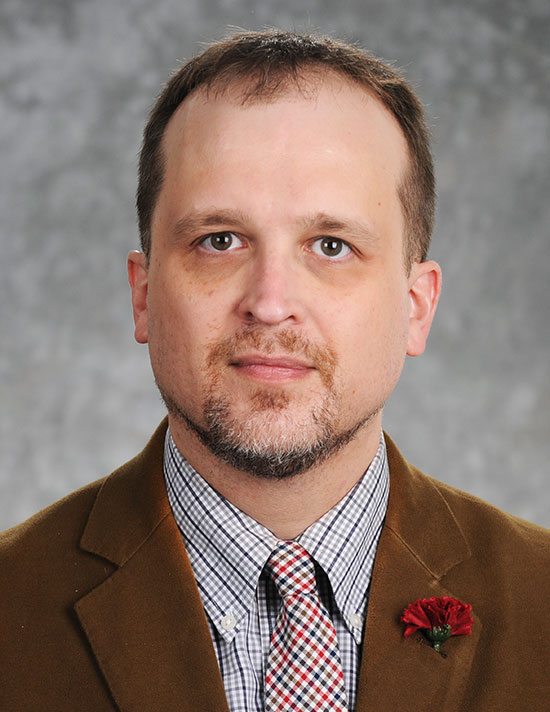 David White, OMSCS Executive Director
But, as with any new program, OMSCS has not been without its challenges. In fact, according to David White, executive director of the program, the College of Computing has identified automated grading as a top priority for improvement. He explains that while some classes — such as those requiring detailed, open-ended answers — don't necessarily lend themselves that well to auto-grading, "Progress on this front is imperative." White says the classes that have been around since the program's launch have made significant advances in this regard, "but we're still trying very hard to figure out, overall, how to make the grading more efficient."
In the meantime, another improvement of note has been the addition of an academic advisor designated to only OMSCS students. White says the advisor dedicates more than 40 hours a week to becoming intimate with the challenges specific to online students. As a result, "We're in a very strong position to improve the student experience going forward."
Staying Power
Today, the College of Computing is off and running with its second year of the OMSCS program — inspired by a fall enrollment that was quadruple the size of the College's on-campus program; though, a significant point is that the existence of one does not affect the demand for the other.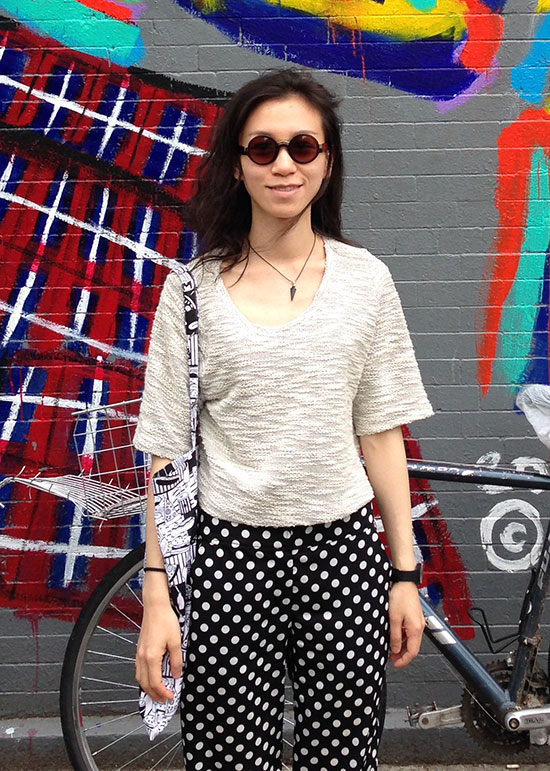 Jiening Li, senior platform engineer - New York, New York
"We're often asked if we think students will continue enrolling in the on-campus program if they can get the same degree online for so much less," says White. "Well, the reality is that the demographics in terms of citizenship/residency are almost exactly flipped. In the online program, 85 percent of students are domestic, whereas with the on-campus program, more than 85 percent are international."
Right now, through the massive online delivery format, the average class within the OMSCS program accommodates around 200 students. The expectation is that the program will continue to expand.
"Programs like ours will only grow as we learn how affordable online education can best complement on-campus learning and what works best for students at different stages in their lives," says Zvi Galil, Dean and John P. Imlay Chair in the College of Computing. 
That's definitely good news for self-described lifelong learners such as Jiening Li, who began the OMSCS program during the summer term.  She and her husband, Martin Kess, a quantitative developer, are both enrolled in the program. Li says, "The beauty of online education is students can discover their own obstacles and remove them at their own pace. I'm thinking maybe I'll do one online class after another forever."
Credits
Writer: Brigitte Espinet
Skype Video: Melanie Goux
Page Design: Erica Endicott