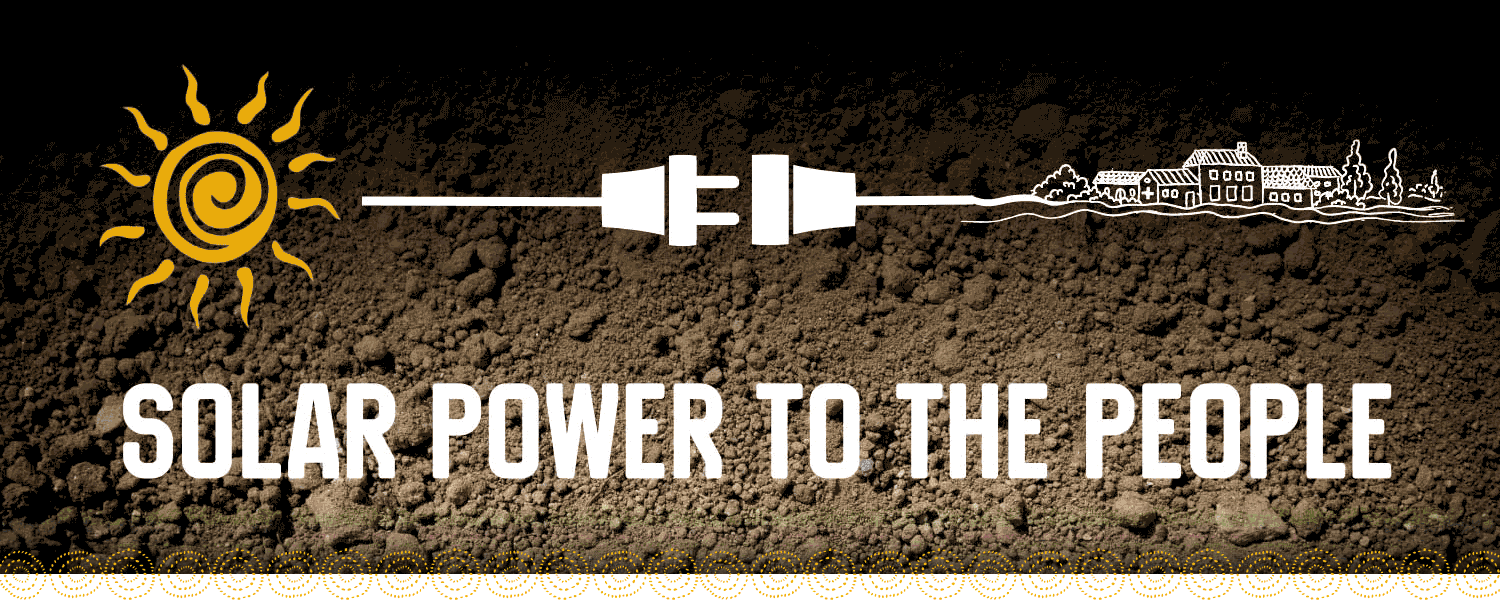 Solar Power to the People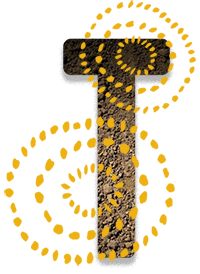 On a late afternoon in May, 23 tired and hungry Georgia Tech students and their advisor landed in Port-au-Prince, Haiti.
It was getting on toward dark — too late for them to travel three hours to their final destination — so they made their way, as planned, to a local hotel.
One among them, Patrick Pierre, had grown up in this small Caribbean nation, so he knew what to do when he saw mango trees laden with ripe fruit just outside their hotel.
That was the first time many of the students had tasted mango, but that was just one of many firsts for members of the group, who had come to Haiti to install a solar-based "microgrid" power system at a health clinic in the remote village of Thoman.
As worldly and diverse as they were, some had never participated in such a big, collaborative project, some had never traveled outside of the U.S., and most had never seen poverty and dysfunction to the extent that exists in Haiti.
"One way I describe it is, Haiti is the only country in the Western Hemisphere without a McDonald's," says Frank Lambert, a principal research engineer with Georgia Tech's National Electric Energy Testing Research and Applications Center (NEETRAC) and advisor of Tech's student chapter of the Institute of Electrical and Electronics Engineers – Power & Energy Society (IEEE PES).
To underscore Lambert's point: Monday morning, when the group was eager to start the next leg of their journey, they had to wait. The bus that was to pick them up at 6 a.m. was two hours late — not because of a garden-variety traffic jam, but because two bridges in Port-au-Prince had collapsed. Bolts had been stolen from them.
"Where would you ever think of something like that happening?" Lambert asks. "But if you've been to Haiti, you'd say, yeah, I understand."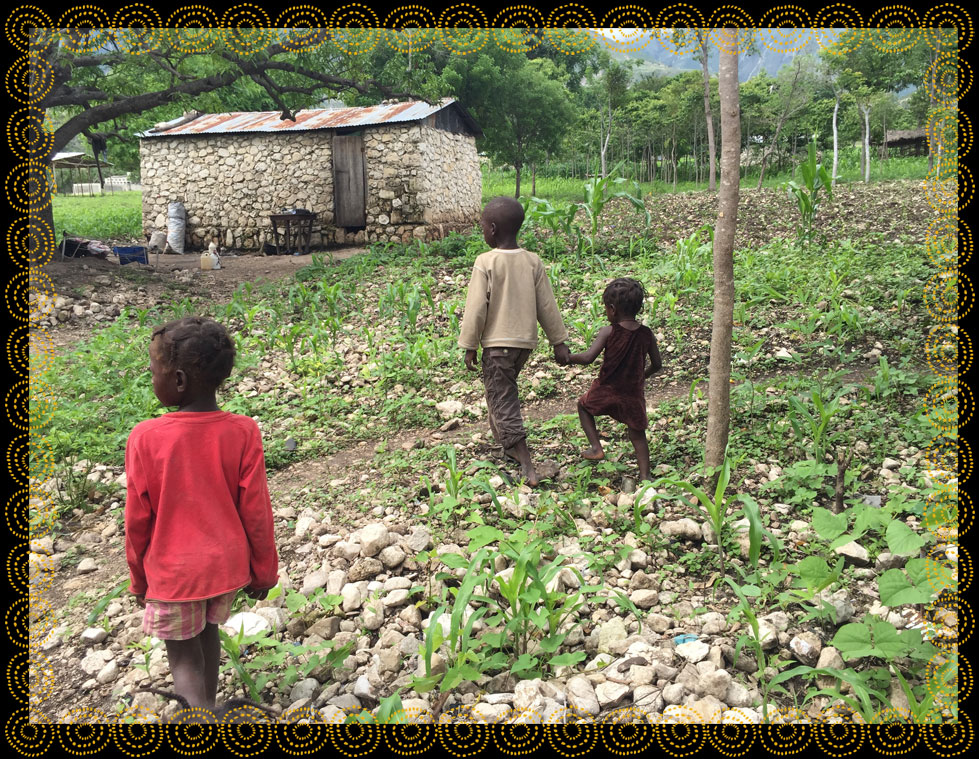 Small Pockets of Hope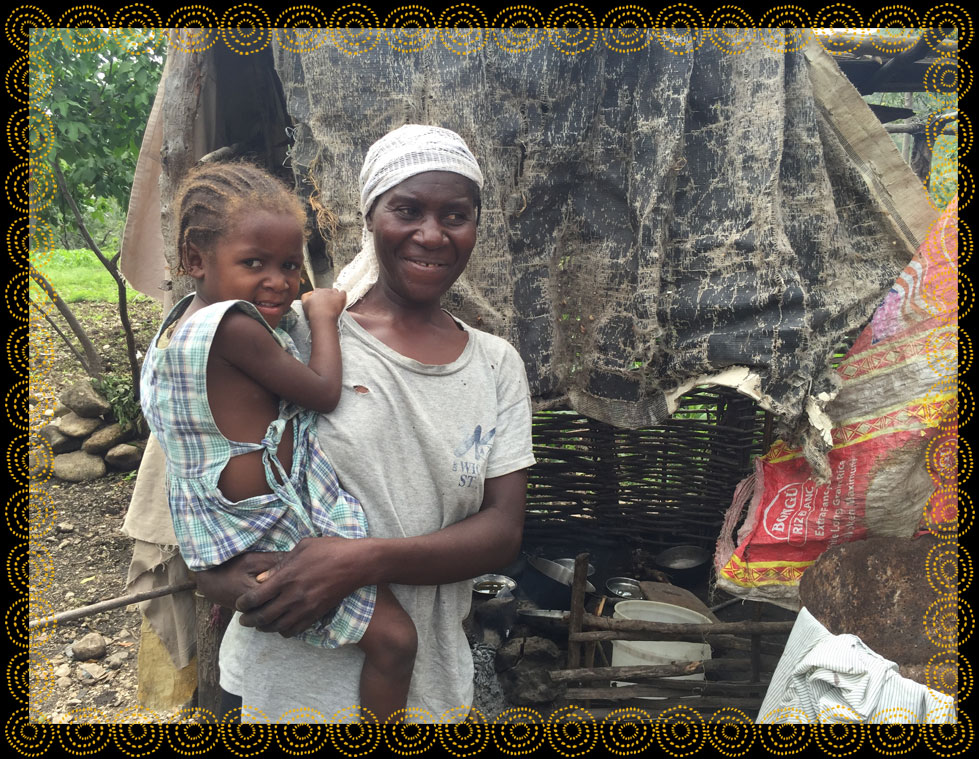 Microgrids are self-contained power systems that can draw electricity from multiple sources (such as solar panels, diesel generators, and batteries) to deliver reliable power 24/7.  
In Haiti, as Pierre can attest, it is often necessary. Just the day before the trip, he had received his bachelor's in electrical engineering — a degree he pursued at Tech especially because, growing up, he never knew when the power would be on the fritz.  
"There's plenty of nights, me and my brothers, we would use kerosene lamps to study," he recalls. He left Haiti for the U.S. in 2002, and when he went back for a visit in 2010 (before the earthquake) he saw the situation had not improved. "I'm like, oh, wow, the country still suffers from the same problem." 
Today, an estimated 7 million Haitians live without access to reliable power, limiting their individual and collective prospects for economic growth and prosperity. 
With no stable, large-scale energy solution on the horizon, microgrids offer small pockets of hope. And thanks to the Georgia Tech student team and their benefactors, the aptly named Hope Center in Thoman would now have electricity 24/7.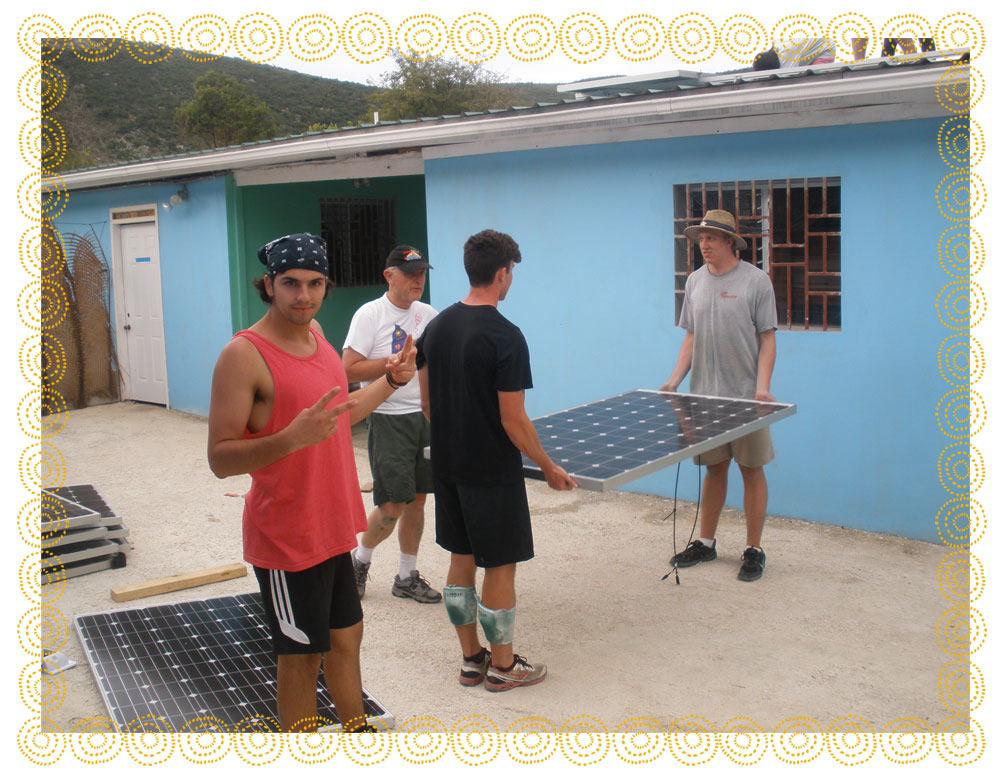 Challenge Accepted
The idea for a localized solar power installation came to Lambert in 2013 when he was on a mission trip to Haiti with his church, Palmetto Baptist. While there, he learned from the executive director of But God Ministries (BGM) that they planned to build the Hope Center which would, of course, need electricity.
In 2014, Lambert presented the challenge to Georgia Tech's student chapter of IEEE PES. "If you'd like to be more active, I have a way to do it," he told the group.
Ultimately, a multinational quartet of graduate electrical engineering (EE) students tag-teamed to spearhead the project — with Felipe Larrain (Chile), Szilárd Liptak (Hungary), and Ashley Stone (U.S.) signing on first, and Jeremiah Deboever (Belgium) joining in later.
Fortunately, the original three were able to get a "special problem" classification for the design work, which earned them each three hours of credit.    
They considered numerous energy-generation options to determine which would provide the most power at the lowest cost while being easy to use and maintain. Ultimately, the team designed a hybrid system that would incorporate a 7.2 kW photovoltaic array and a battery bank, with a diesel-powered generator for backup.
At first, Liptak says, there was "a lot of chaos and we didn't know who does what." They decided to split into three teams based on the three main components: the solar array, the batteries, and the electronics. They fleshed out their teams with a call for undergraduate volunteers — one of whom was Pierre.
He was walking through the lobby of the Van Leer Building when a poster with the word "Haiti" stopped him in his tracks. "I attended the talk and was sold," he remembers.
Rolling Up Their Sleeves
As a research engineer who doesn't teach, Lambert has had limited interactions with students — until this project came along. And he admits, taking a grand total of 23 students to Haiti was not part of his original vision. Still, he wishes he'd had an opportunity like this when he was an undergraduate at Tech more than 40 years ago.
"To actually see what's involved in designing and building a microgrid — it would have been awesome to have that hands-on experience," he says.
Without the undergraduates rolling up their sleeves and pitching in, the graduate students say, the project might still be on the drawing board — literally.
"One student, she created a portfolio of about 20 to 25 drawings for the installation," Deboever says. "Technical drawings that you would see at an engineering firm."  
All the undergraduates' work — research, reaching out to companies for training and tech support, fundraising, packing the container, learning about shipping and customs, and traveling to Haiti for installation — was done on their own time, for no course credit. But Deboever trusts the experience will pay off nonetheless.
"That's something they can market themselves with when they graduate," he says. "They can say, this is a tangible project I did, this was my role."
Deboever, a Ph.D. candidate who hopes someday to teach, realized their decision to involve undergraduates would add complexity, but the leaders knew it would also enhance the teaching and learning aspects of the project.
Larrain, a Ph.D. candidate and Fulbright Scholar, says it taught him how to be a better manager.
"It's not just about giving orders and being the boss," he says. "It's about understanding how to connect with that person and inspire that person to do something — I feel this taught me a lot about my weaknesses and strengths when it comes to managing people for sure."
Liptak says working with the undergraduates also made the project more fun. "I loved to work with these guys — how enthusiastic they are, how they take ownership of the project — without them it couldn't have happened."
Overcoming Difficulties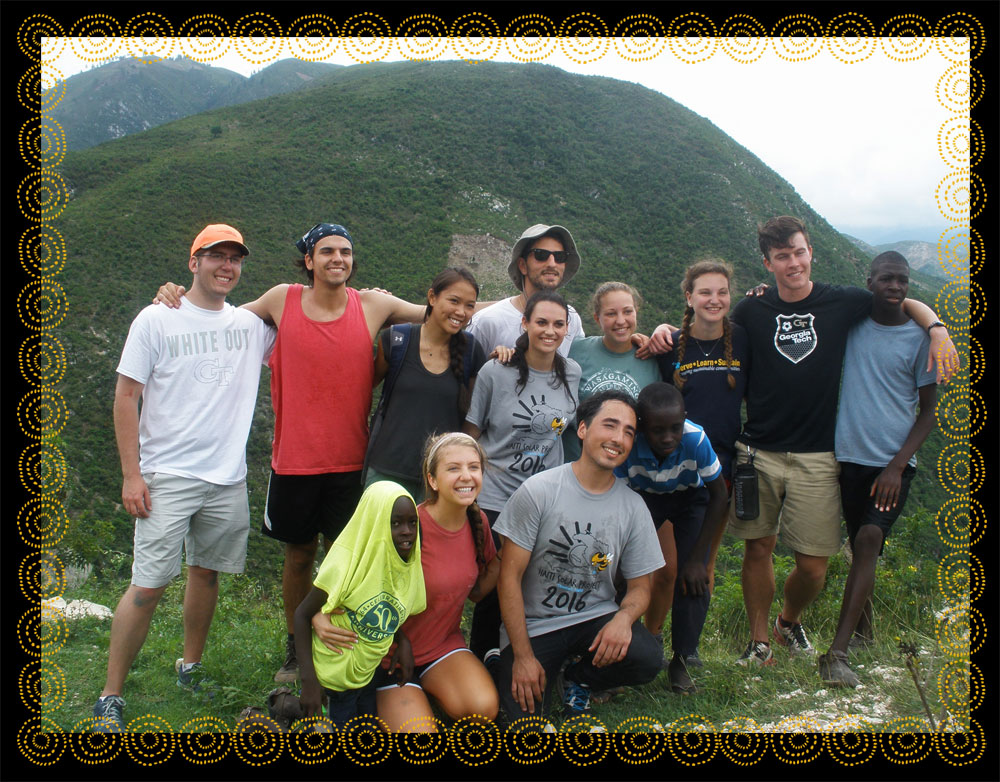 "We were going to be one week in an environment that is without Facebook, without the internet — it's like a reality show. We had to make sure the whole thing would work."
-Felipe Larrain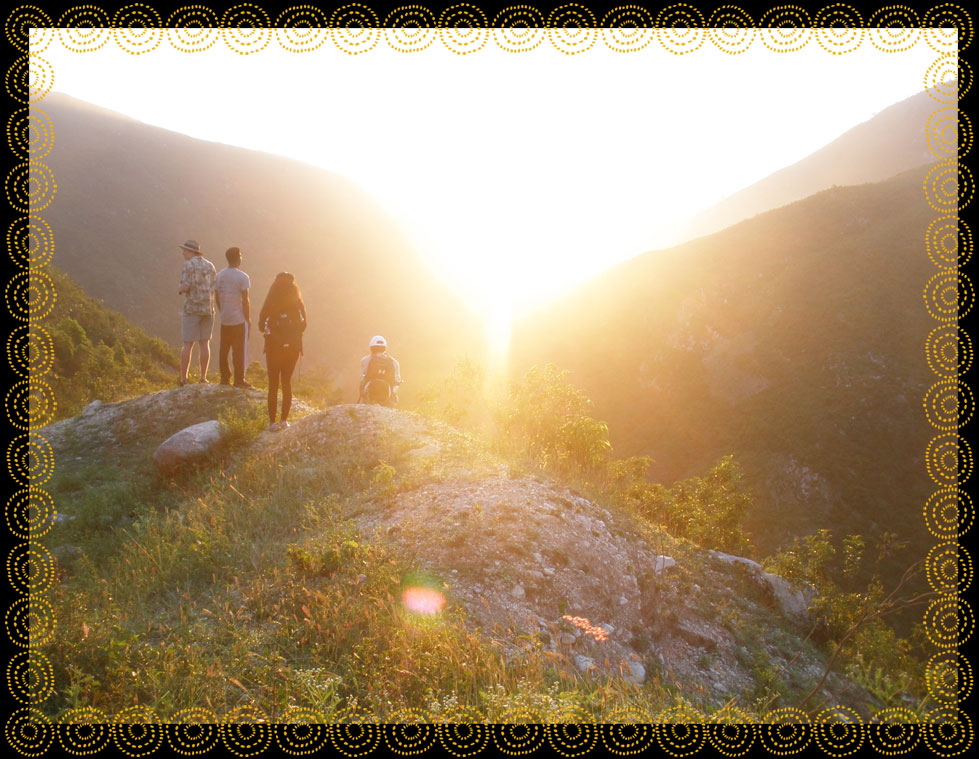 A key first step for engineering in the "real world" is often a site visit. Paying their own way, Larrain and Liptak went with Lambert to Thoman in February 2015. That's when, Larrain says, he saw first-hand the need for the clinic and became "really, really engaged with the project."
One thing was clear after their visit: Thorough planning and preparation would be paramount. "You go to Haiti — there's no Home Depot," Larrain realized. "If you don't have that specific cable, you're done."
Another critical step — and the one that proved most challenging — was fundraising. BGM was willing to pay the shipping costs, but by the time the team got around to asking various foundations for the $55K it would take to buy the components, their application deadlines for the year had passed.
So, the students took a more piecemeal approach: An alumni relationship led them to Schneider Electric, which donated the inverter; an appeal to the Georgia Tech Research Institute netted the solar panels; and a company that Deboever's father once worked for, Trojan Batteries, contributed the batteries.
Once they had all the components, they put the system through a trial run. "I think the testing was the most fun," Larrain says. "We were going to be one week in an environment that is without Facebook, without the internet — it's like a reality show. We had to make sure the whole thing would work."
Finally, they had to get down to Haiti and install the microgrid. With a travel advisory in effect for the country, it was a hard sell with a lot of paperwork to get approval for the trip, but Georgia Tech's International Travel Committee agreed to let them go. "We presented our case well," Pierre says.
As for travel expenses, many of the students were prepared to pay their own way, but by this time, the school chairs for Electrical and Computer Engineering (ECE) and Civil and Environmental Engineering (CEE) were on board, as well as the Electric Power Research Institute. Between them, the $13,000 travel price tag was covered.
Shock and Surprise
One of the stipulations for trip approval to Haiti was that the students not travel in the dark. They spent their first night at a hotel near the airport, then set off the next morning for Thoman.
In the harsh light of day, as they made their way through the countryside, the poverty they encountered was staggering – but so many of the faces they encountered were smiling. These contrasting impressions of shock and surprise would stay with the students throughout the week.
"If you've never been there, you really cannot describe it — it just hits you," Larrain says. "It's not just the poverty and the lack of resources, but it's a lot about the reaction of the people in this horrible environment."
The Hope Center sits inside a compound, and whenever the students ventured out, children and adults would gather around. Sometimes the students and children would play soccer, sometimes the locals would share their entrepreneurial ideas with the students, and once the natives treated the students to an impromptu singing concert. Both Pierre and Chelsea Jean-Mary, an ECE master's student whose parents were from Haiti, spoke the language, so they were able to communicate directly with the locals as well as translate.
In one instance, Jean-Mary says, one of the students lost her sunglasses outside the compound. Retracing her steps, she asked some children if they'd seen them. "One of the kids returned with her glasses, and she said she never would have expected that," Jean-Mary says. "But as far as I know, Haitians are very kind, very giving people."
Another pleasant surprise was the food, prepared for them by locals. "It was so, so fresh," Jean-Mary says. "You could tell that it was home grown, and it tasted amazing."
Overall, Jean-Mary says, being in Haiti was "kind of like a reset." The students went to bed — and got up — with the sun. And the lack of connectivity they had come to alleviate, ironically, proved novel and refreshing.
They weren't totally tech-free — the trip was well-documented with photos and videos taken with cameras, GoPros, and a drone — but for seven days, the students could not retreat to their smart phones and laptops as they often did at home. "A lot of students said they liked the fact that they were disconnected," Jean-Mary says. "That was a nice mental break that forced us to connect with each other."
Then again, the students knew it was just a break. They would be reunited with their "first-world" problems soon enough. "Whether or not your internet is going to lag while you're watching some show, or how the traffic's going to be," Liptak offers by way of example. "Haiti's concerns are very different from what we have, and I think it was good for students to experience that first hand."
Indeed, Haiti's concerns were demonstrated to Larrain in a tragic, personal way. During the site survey visit in 2015, he had helped deliver a baby at BMG's other clinic. When he came back in 2016, he was eager to see the child, who had been given his first name, Felipe, for a middle name. Sadly, he learned the child had died, an all-too-commonplace victim of the extreme poverty and unsafe conditions in Haiti.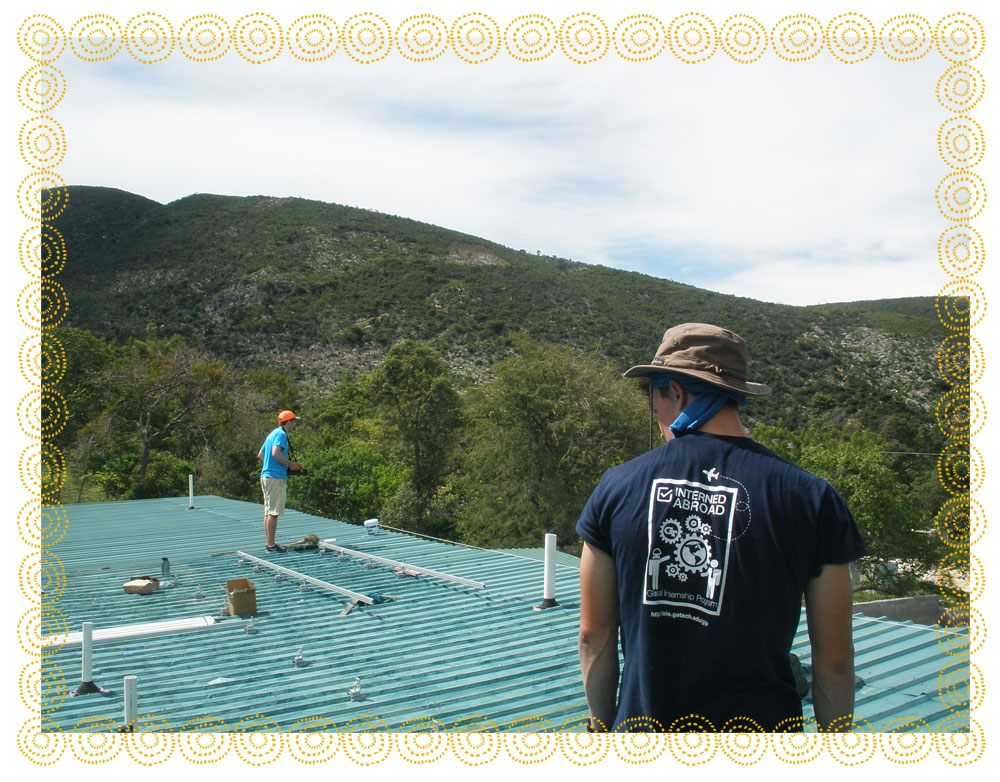 Engineering in the Real World
The goal for the installation was to "push the green button on Thursday at noon," according to Larrain.
A few things went wrong along the way — the solar panel configuration had to be reworked because the roof had changed, and the container had been pilfered, so a few items were missing or misplaced — but "long story short," Larrain says, "we connected and pressed the green button on Thursday around 4 p.m."
Although there was a learning curve for everyone involved in bringing the microgrid together, the system itself was not particularly innovative, Larrain notes. To him, the experience from start-to-finish was less about the technology and more about "the story."
"It's about engineering in the real world, it's about friendship, it's about connecting to people, it's about overcoming difficulties — it's about so many things."
Already, many of the students are writing a new chapter for the story. They're taking lessons learned — particularly to raise funds first, not last — and hope to return to Haiti before long to install another microgrid system.
The graduate students want to stay involved, but in a strictly advisory capacity.
"We said, 'OK, let's take a more passive role now and let the undergraduates lead themselves,'" Deboever says. "We've started something that will continue in the future." 
The Haiti Microgrid Project
Georgia Tech Haiti Solar Project
More than 7 million Haitians lack access to power or basic energy related services, while millions more experience water and food shortages daily. 
"Thank You" to Our Sponsors
A video to thank our sponsors for their support. The clinic that the solar panel system supports is run by But God Ministries and is located an hour east of Port-au-Prince in Thoman. 
Credits
Writer: Margaret Tate
Digital Designer: Brett Lorber & Monet Fort