Stamps Scholars Convention
Meeting Students Where They Are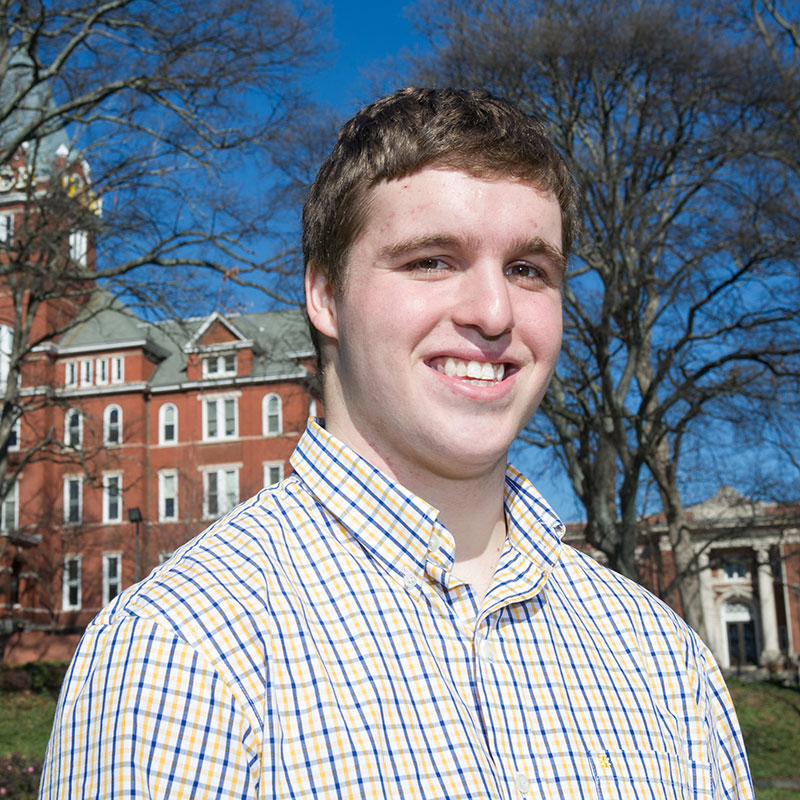 Stamps Leadership Scholar Connor Donovan, a third-year nuclear and radiological engineering student, said student planners were spending 10 to 15 hours a week on the convention as it neared, but acknowledged the role that Georgia Tech support staff played. "Our staff partners have been very cognizant of the fact that we're students first," he said. "It would have been awkward if we spent all this time planning the convention and didn't have the GPA to be a Stamps Scholar by the time it came around!" (PHOTO: ROB FELT)
Stamps Leadership Scholar Connor Donovan, who worked toward the convention for more than a year as co-executive chair of the student planning committee, saw its purpose as threefold: build the Stamps brand, foster a sense of community, and showcase Georgia Tech.
As one way to do this, the student planners came up with the idea of offering 12 "Threads" (see sidebar), areas of interest that attendees could select beforehand and explore with their group both on campus and around Atlanta during the convention.
"On Friday, we're highlighting the Georgia Tech-centric experience and on Saturday we're highlighting the Atlanta experience and all these connections we have that are so close to our campus," Donovan explained. "And hopefully our visitors meet that pocket of Stamps Scholars that they really mesh with and continue those connections throughout the years."
Chaffee Viets, director of the Stamps Leadership Scholars program, mentored the students on planning the convention. "One half of it is educating the students on how you go about achieving a convention like this, and the other half is providing the administrative support they need." (PHOTO: ROB FELT)
Chaffee Viets, director of both the PSP and the Stamps Leadership Scholars program at Georgia Tech, said the Threads approach — a first for the convention — was uniquely focused on "trying to meet students where they're at."
"If you come here and your thought is, 'oh, we're going to get mostly an engineering convention because we're at Georgia Tech,' that's not what's going to happen," he said in advance of the convention. "Whatever they're interested in, they'll have the opportunity to explore that."
The student planners also lined up keynote addresses that included former NFL player, retired coach, and Georgia Tech alumnus Bill Curry, who wrote Ten Men You Meet in a Huddle: Lessons from Football Life; and alumnus Bill George, former CEO and chairman of the board of Medtronic and author of two bestsellers, Authentic Leadership and True North.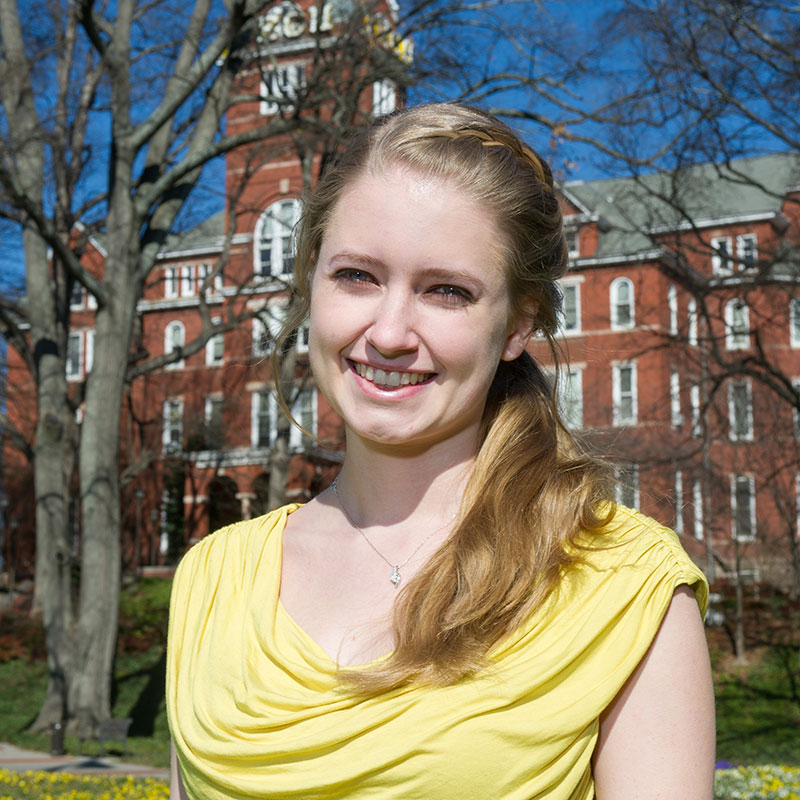 Stamps Leadership Scholar Lydia Hylton said her most exciting service project has been helping to design a solar powered water purifier that has already been implemented in Panama. "One thing I'm hoping to be able to do with my enrichment funds is go to Panama and see the progress and see what improvements I can help make." (PHOTO: ROB FELT)
In a twist on the keynote address, they also arranged a keynote interview on Friday night, where CNN journalist Tom Foreman would sit down for a conversation with Roe and Penny Stamps.
The whole weekend was designed to be a conversation of sorts, Viets said. "What Roe and Penny are doing is bringing together 500 students, all with the idea of 'how do we better develop them?' He's very keenly listening to the students. It's not about top-down type leadership — the convention is really an expression of their generosity and vision for where we want to go."  
Stamps Leadership Scholar Lydia Hylton, a third-year computer engineering student, looked forward to being there.
"I'm really, really excited to have the convention here," she said. "Show off our school, show off our programs, meet new Stamps Scholars, and reconnect with some I met at the last convention — I can't wait."
Credits
Writer: Margaret Tate
Digital Design: Erica Endicott, Brett Lorber