Startups 101
Atlanta has grown exponentially in recent years as a hub for startups. With Georgia Tech's campus in the center of all this activity, it's no surprise that students have embraced the startup culture.
Some are just interested in learning about startups, while others already have an idea for a new product. Either way, Georgia Tech has the information and resources they need.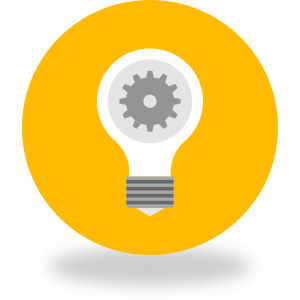 I have an idea for a startup!
Ready to create a prototype or business plan? Check out these resources. 
Startup Gauntlet
Startup Gauntlet is run by VentureLab and is a workshop focused on teaching students about customer discovery. This program is a three-class seminar where students learn how to express their startup ideas in a way that is easily understood. These workshops help validate the idea and show students how to conduct dozens of interviews with people who would potentially be interested in their idea or service.  
For more information about Startup Gauntlet, contact Brandy Nagel.
Invention Studio
The Invention Studio is a student-run "maker" space that students use for class, research projects, and personal projects. The Invention Studio has two branches, the MRDC Branch and the Montgomery Knight Branch, with a variety of tools and equipment, and can serve as the testing ground for product prototypes. Workshops are available to students of all skill levels throughout the semester. Tours of the facility are available during its regular open hours. For more information, visit the Studio's website.
App Lab
Maybe your idea isn't a physical object, but the next great app. The App Lab gives students the opportunity to borrow all kinds of technology to assist them with developing applications.
"This is one of Tech's hidden treasures and it's open to every student, regardless of major," said Nagel.
The App Lab is in Suite 333 of the Technology Square Research Building and is open from 10 a.m. to 6 p.m. during fall and spring semesters.
CREATE-X
This new addition to Tech's entrepreneurial resources is focused on building entrepreneurial confidence in students. Create-X consists of three principles: learn, make, and launch. Funded by a gift from entrepreneur and alumnus Chris Klaus, the program will equip students with the tools they need to be confident and knowledgeable when it comes to startups.
This program is open to all majors. For more information, visit www.create-x.gatech.edu or sign up to receive email updates.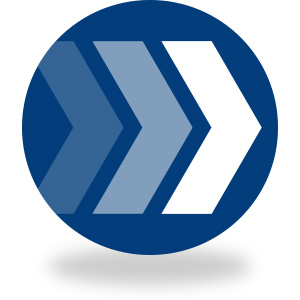 What comes next?
If you're ready to show off your innovation, Georgia Tech offers a number of opportunities to present ideas in front of judges through campus competitions. 
CIC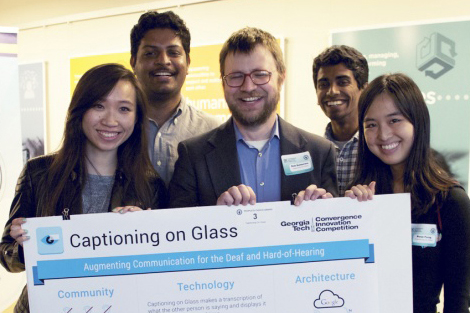 The Convergence Innovation Competition (CIC) is open to all Georgia Tech students every fall and spring semester. This competition is all about people, technology, and how they come together, featuring app-based and device-oriented ideas. The Convergence Innovation Competition also hosts events every semester through the App Lab to teach app building.
Even students who aren't interested in building an app are encouraged to participate, to contribute to, and to learn from non-development aspects of projects such as design and user experience.
InVenture Prize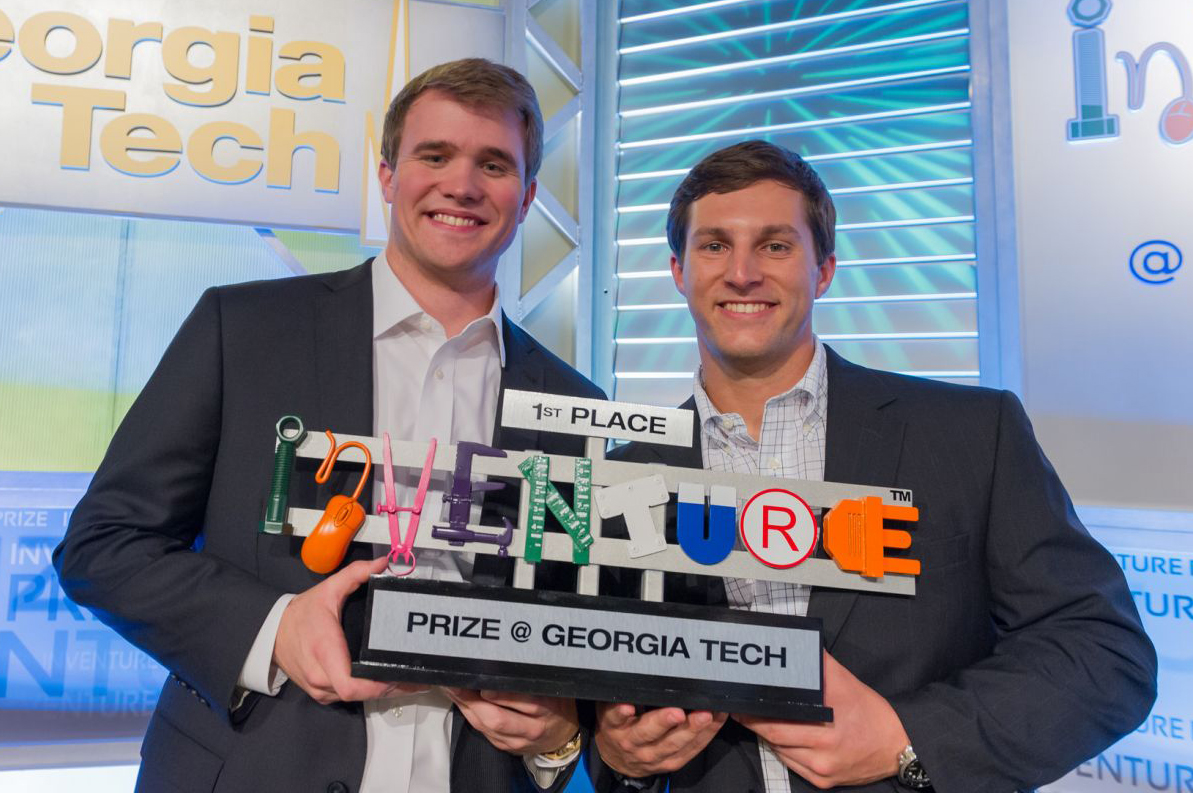 Every spring, Georgia Tech hosts one of the largest campus-wide competitions of the year, the InVenture Prize.
"Televised by Georgia Public Broadcasting, this competition is the best known on campus and draws world-class judges," said Nagel. Students present working prototypes of their inventions in front of a panel of three judges, and explain the concepts and business plan behind the invention. First place winners receive $20,000 and a patent filing through Georgia Tech's Office of Technology Licensing.
Ideas to Serve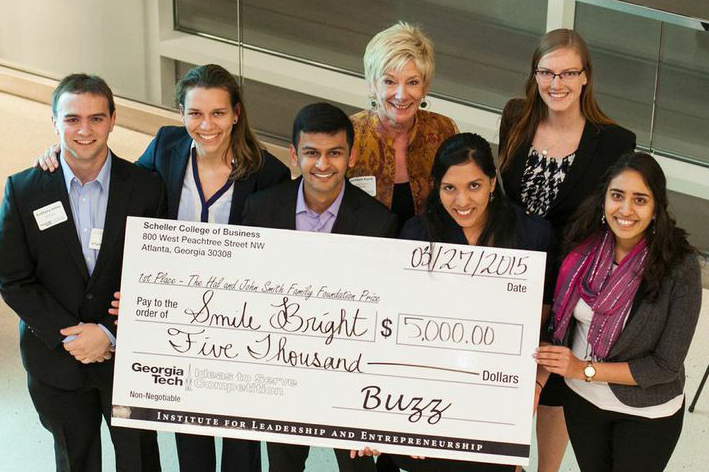 In March, the Scheller College of Business hosts its annual Ideas to Serve Competition, where students compete with the early stages of an idea or product that will help make the world a better place. The ideas focus on solving local or global problems of a social or environmental nature. The event itself is a poster showcase session that's open to the public. Teams can win up to $5,000 through awards and prizes such as best poster, best video, and people's choice award. This year, the first place team was Smile Bright, which came up with a new concept for a toothbrush to assist people with developmental and intellectual abilities.