Tech Co-Hosts the Atlanta Science Festival
Tech Continues to Help Excite Atlanta about Science
Building on last year's momentum, from March 21 to 28, Atlanta Science Festival organizers and co-founders — Emory University, Georgia Tech, and the Metro Atlanta Chamber — will again host events for anyone interested in exploring the worlds of science and technology.
Last year was big! Bigger and better than anticipated.
"Last year's festival thoroughly eclipsed my expectations," said Paul Goldbart, dean of Georgia Tech's College of Sciences, of the 2014 Atlanta Science Festival (ASF). "It's one thing to nudge along an existing program and even improve it here and there. It's quite another to make a whole science festival where there wasn't one — and to have some 30,000 people from our community engage in it."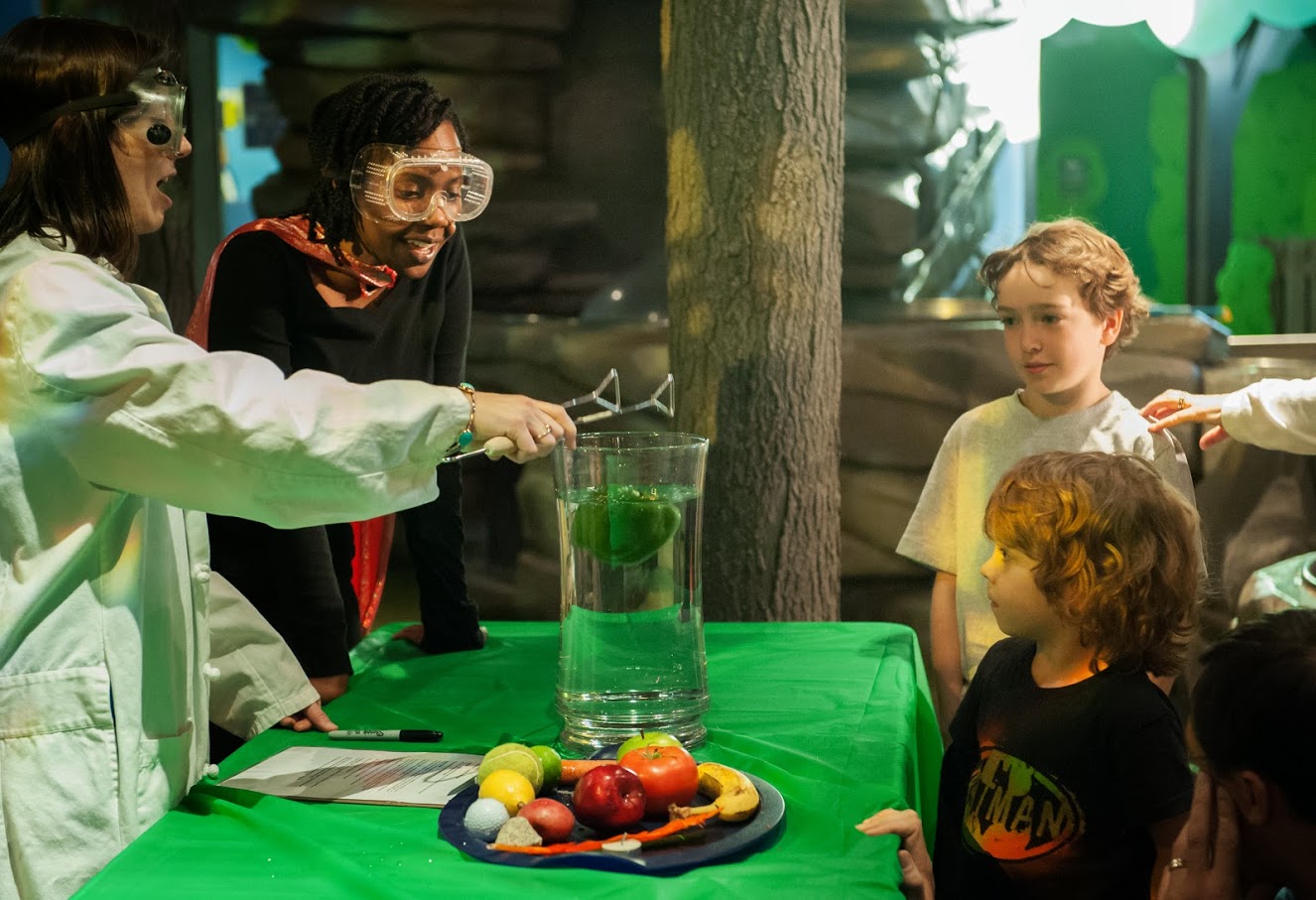 Superhero Night at the Museum at the 2014 Atlanta Science Festival.
It didn't matter that it was the first-ever ASF. Those 30,000 attended more than 100 events at 50 venues over eight days.
"Science is useful; it powers tomorrow's technology and economy. It's also exemplary; it models how people can blend creativity, experiment, and reason to solve complex problems. And, though perhaps we don't focus on this enough, like great music or sculpture, it has an exquisite beauty to it," said Goldbart.
He also noted that the ASF is a dynamic way to excite Atlantans about science and help them develop an appreciation of it.
"If, along the way, more school students explore more science — and even come to Georgia Tech — well, that's another terrific benefit for them, for society, and for Georgia Tech as well," Goldbart said.
Video: Atlanta Science Festival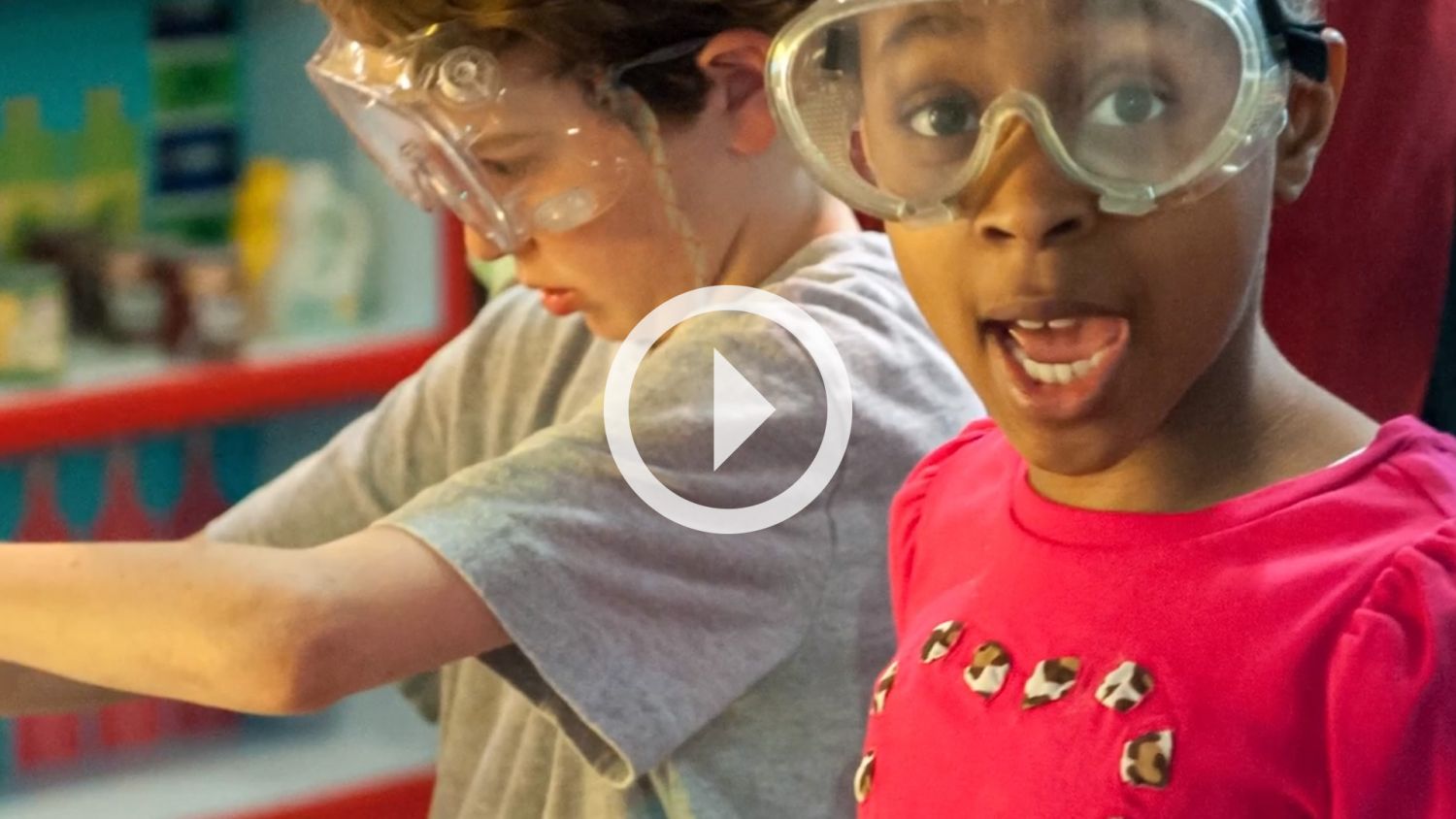 Apart from helping develop ASF events, Georgia Tech sits on the ASF Advisory Council and has faculty and staff involved in the communications for the festival. While there were 10 Georgia Tech events in the inaugural version of the ASF, this year there will be twice as many. Georgia Tech will also have more than 20 booths at Exploration Expo, the street carnival component of the ASF.
Chemistry on Tech Green at the 2014 Atlanta Science Festival.
"We have a large presence at the festival," said Jennifer Leavey, ASF coordinator for Georgia Tech and a senior academic professional in the College of Sciences. In addition to the College of Sciences, that presence includes representation from units such as the Center for Education Integrating Science, Mathematics, and Computing (CEISMC); the College of Engineering; the Wallace H. Coulter Department of Biomedical Engineering; the School of Chemical & Biomolecular Engineering; the College of Architecture; the Athletic Association; Institute for Electronics and Nanotechnology; and the School of Mathematics.
Leavey, who is also a member of the science rock band Leucine Zipper and the Zinc Fingers, which debuted at last year's Exploration Expo, said planning for such a large presence was somewhat easier this time around, given that it's the ASF's second year.
"Because application and approval procedures were already in place, it all went more smoothly," she said. "We learned from last year and know better what to expect from 16,000 people passing through the Exploration Expo. Our expo exhibitors are prepared now to reach more people more easily, and we are hoping to engage more of Atlanta by spreading events earlier in the week around town."
The Georgia Tech events will be taking place at various venues on campus, in Midtown, and Decatur; the Exploration Expo will be held at Centennial Olympic Park.