Tech's Strategic Plan: Five Years Later
It's been five years since Georgia Tech set out to begin "designing the future" with its 25-Year Strategic Plan.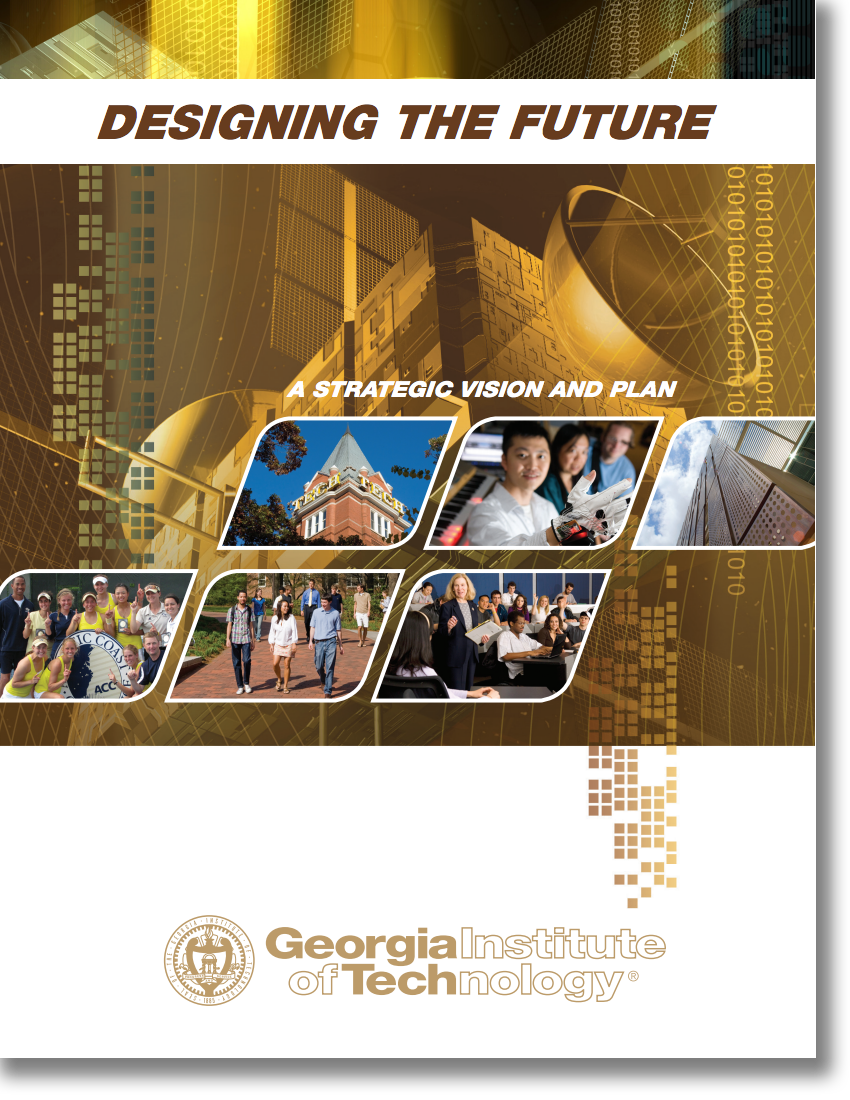 In some ways, not a lot has changed. Georgia Tech is still one of the best institutions of higher learning in the country and world, and is still dedicated to improving the human condition through advanced science and technology. The Ramblin' Wreck is still running, and George P. Burdell is still here. 
And in other ways, it's a different place than it was five years ago. Tech is trailblazing in the way it educates students, partners with government and industry, serves its employees, and connects with its local and global communities. Physically, numerous new facilities now exist to serve an increasingly interdisciplinary approach in all areas of academics and research. Demographically, it's more diverse than ever, with this year's freshman class having more women and more African-Americans than ever before. It's a place where the President of the United States wants to come to cite what is being done right in higher education today.
As we move forward, with 20 percent of the plan's timeline now passed, it is encouraging to look back at the progress made and how Georgia Tech is strategically changing the world.