Things to Do at the Atlanta Science Festival
Even with eight days of events at the Atlanta Science Festival, it's safe to predict there'll be only one genetically modified punk rock band: Leucine Zipper and the Zinc Fingers.
The band members, who were "derived" from Tech faculty members Jennifer Leavey (biology), Michael Evans (chemistry), Joe Mendelson (biology), and Amit Reddi (biochemistry), describe themselves as "genetically modified organisms designed to rock."
​
In other words, they're professors dedicated to bringing STEM fields (science, technology, engineering, and math) wider public attention and interest, specifically via catchy science-related rock anthems.
The band's emergence dovetails with the inaugural Atlanta Science Festival, which was founded by Georgia Tech, Emory University, and the Metro Atlanta Chamber of Commerce in an effort popularize science and engineering in the Atlanta community.
The festival will run March 22–29.
Hosts include partners as diverse as Stone Mountain Park, the Kell Robotics Innovation Center, and the U.S. Centers for Disease Control and Prevention. Activity sites will be spread across more than 30 metro Atlanta locations.
Those interested in checking out Leucine Zipper and the Zinc Fingers can do so at the festival's Exploration Expo, to be held March 29 in Building B, Hall 3, of the Georgia World Congress Center, from 11 a.m. to 4 p.m.
10 festival events you won't want to miss:
Saturday, March 22 (4 – 5:30 p.m.) | Piedmont Park | Free but Registration Required
Proving that spontaneous choreographed dance numbers aren't just a flash in the pan, the Mass mp3 Experience invites Atlantans of all ages to experience a real live flash mob: molecular style. Register at outofhandtheater.com.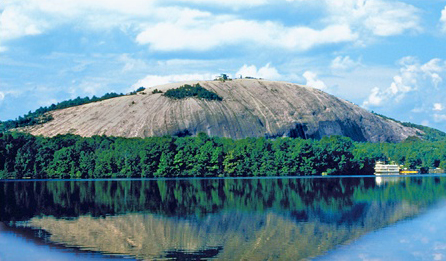 Saturday, March 22 (10 a.m. – 3 p.m.) | Stone Mountain | Free with Parking Fee
Look beyond the ropes course and laser show spectacular to experience a lesser-known side of Stone Mountain Park: the science behind the nature. Geoscientists from Georgia State University invite Atlantans to embark on guided hikes and geocaching tours to better understand the history of the quartz dome for which the park was named.
Saturday, March 22 (10 a.m. – 5 p.m.) | Tellus Science Museum, Cartersville | Free with Admission
Those inspired by the Beatles' hit song "Here Comes the Sun" should make special note of this solar-centric opportunity. visit the Tellus Observatory to view solar prominences and the sun's very surface through state-of-the-art telescopes.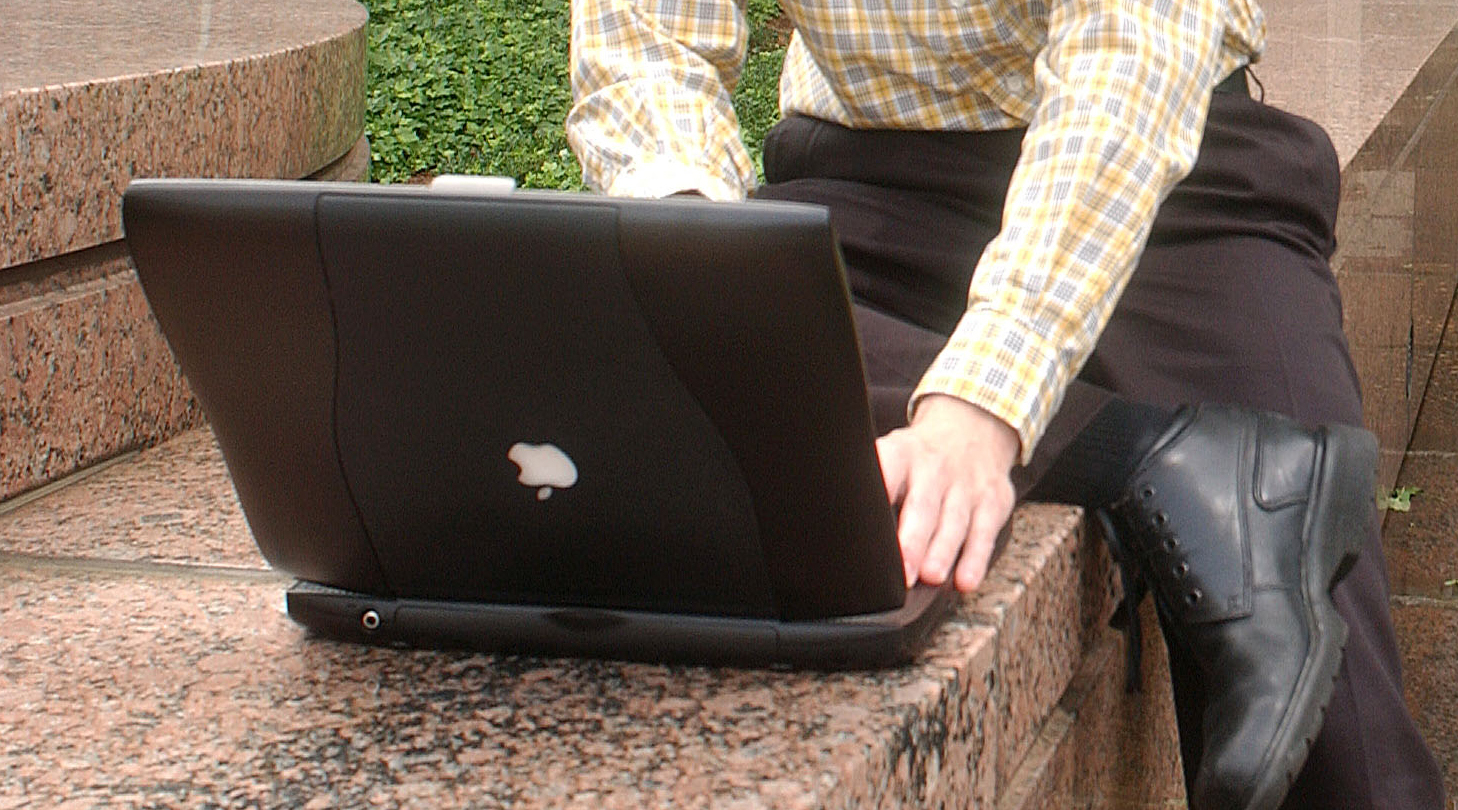 Saturday and Sunday, March 22-23 (10 a.m. – 5 p.m.) | Kings Market Shopping Center | $10 for Adults
The MacBook Pro in a Tech student's backpack may reflect its owner's life — his pictures, favorite applications and homework documents — but it has an untold history all its own. Take a journey through the years to understand where Apple Inc. came from and where it's going.
Saturday–Friday, March 22-28 (1 – 8 p.m.) | Kell Robotics Innovation Center | Free
Nostalgic for ME 2110 minus the homework and grades? Come explore the Kell Robotics Innovation Center, a training facility for both award-winning competitive robotics teams and all other parties interested in robotics, the latter including students, mentors, and teachers from across the state.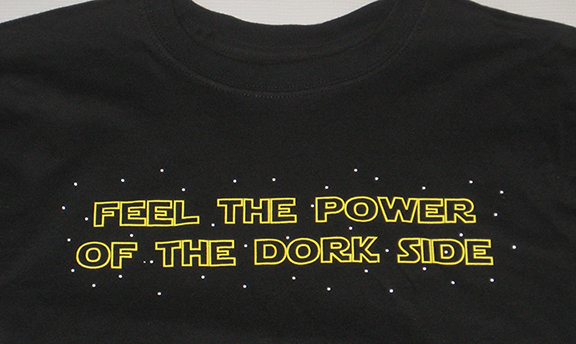 Sunday, March 23 (7 – 8:30 p.m.) | Sketchworks Comedy Club | Free
If, when wondering about the identity of a physicist's favorite food, the answer came to you as "fission chips," look no further for tailor-made science humor. Stand-up comedy provided by Tech faculty members Pete Ludovice and Lew Lefton, among others.
Monday, March 24 (8 – 9:30 p.m.) | New American Shakespeare Tavern | $6
Fans of National Public Radio's StoryCorps exhibits will appreciate these personal, science-based anecdotes – spun into podcasts for world audiences – that describe "how science made a difference, affected [the speaker], or changed them on a personal and emotional level."  Tickets at prospero.shakespearetavern.com.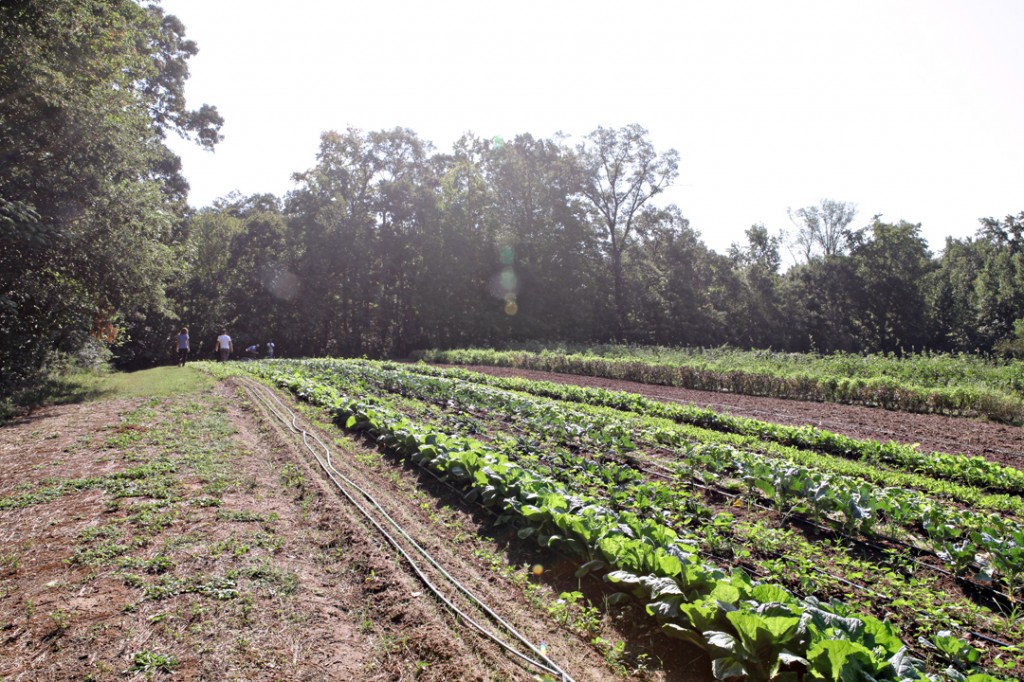 Tuesday, March 25 (6 – 7:30 p.m.) | Gaia Gardens | $25, Registration Required 
Delve into the heart of a local organic farm, Gaia Gardens, for a tasting experience fusing fresh foods, agricultural sciences, and local farm-to-table dining philosophies. Hors d'oeuvres prepared by Kimball House chefs Phillip Meeker and Jeffrey Wall. Tickets at brownpapertickets.com.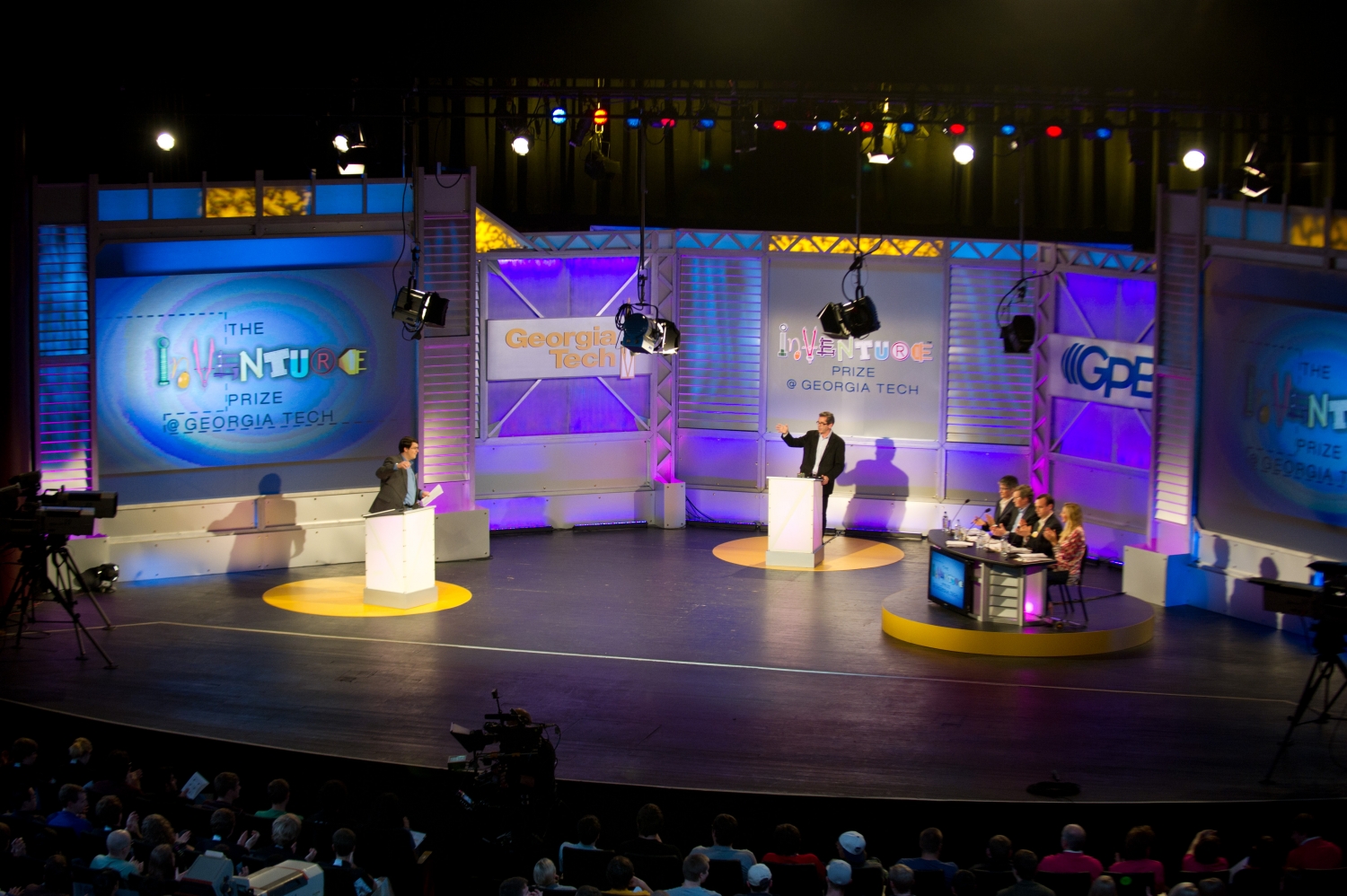 Wednesday, March 26 (7:30 – 9 p.m.) | Ferst Theater | Free but Registration Required
Cheer for fellow Tech students as they display their entrepreneurial prowess in this innovation competition. Eight teams of finalists will present their inventions before industry experts, with entries ranging from a smart pacifier to a mobile toilet. Awards include a $20,000 cash prize as well as a free U.S. patent filing, valued at $20,000. Tickets at inventureprize.gatech.edu.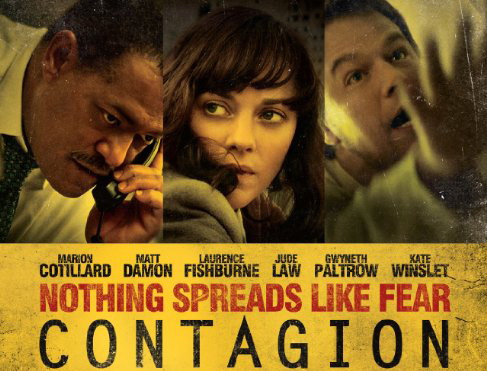 Thursday, March 27 (7 – 10 p.m.) | Emory University, White Hall | Free
Ever wondered what would actually happen to the U.S. populace if a lethal virus were released upon society? Find out how the facts differ from fiction by watching "Contagion" and engaging in a live Q&A session with prominent scientists from the U.S. Centers for Disease Control and Prevention.