Tips for Success for Graduate and Transfer Students
By Julia Faherty Updated aug. 13, 2019
While transfer and graduate students represent a smaller portion of Tech's new student population, they are a great addition to campus and bring a unique perspective to the community.
With the start of a new academic year, it is important to remember that even though these students have past college experience, they may be nervous about their first year on campus.
Fortunately, students at Tech are happy to share their wisdom, and listening to their recommendations will make the first year as a transfer or graduate student a breeze. Welcome, new Yellow Jackets!
Jump to advice for:
 
GRADUATE STUDENTS
Incoming graduate students at Tech may not have an extensive orientation like FASET, but there are still several events for them at the beginning of the semester.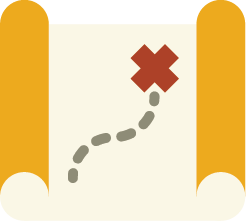 Tech offers Orientation and GradExpo to help new students transition to life on campus. Fall 2019 Graduate Orientation sessions are approximately one hour and will be held at multiple times between Aug. 8 and Aug. 20; advance registration is required. The GradExpo will be held on Aug. 15 from 10 a.m. to 4 p.m. in the Clough Undergraduate Learning Commons. Graduate students will also be welcomed to campus as Graduate Student Welcome returns on Friday, Aug. 23. The event features a convocation ceremony, followed by a free picnic hosted by Graduate SGA.
A few other bits of advice from fellow graduate students:
1. Connect with other graduate students.
Narayan Shirolkar

Renee Shelby
Graduate students may find it difficult to identify and schedule time for extracurricular activities, but they should be aware that many campus organizations are open and welcoming to them.
Narayan Shirolkar is a Ph.D. student in materials science and engineering and current president of the Graduate Student Government Association (Grad SGA). He says that joining a group is an excellent way not just to make friends, but also to learn how to connect with others.
"I can't emphasize enough how important it is to develop interpersonal skills during graduate school," he said. "Every student coming to Georgia Tech is here because they are among the best of the best. Each one of them is a great researcher and extremely smart, but interpersonal skills will go a long way when seeking jobs and later in their career."
Student groups set up tables early in the semester to recruit new members, so keep an eye out for tables, flyers, emails, and events. Graduate students can also use Tech's Engage page for more information about active campus organizations.
The Office of Graduate Studies also organizes Grad Groups, which are not tied to a specific academic or social interest.
"They're a great way to find fellow grads outside of your lab and college, and provide an accessible way to get to know what's available on campus," said Renee Shelby, former vice president for Grad SGA. Shelby led a group for two years and still maintains friendships from the experience. "New grads get inundated with information that can be difficult to retain when you're still trying to figure out where your classes are, how to navigate the department hierarchy, or even just unpacking your life in a new city. Grad Groups can help."
2. Don't let the workload overwhelm you.
Graduate school at Tech can be intense, but the benefits of finishing the program are extensive. It's important, though, that students make time to care for themselves.
Fortunately, Atlanta is a vibrant city that provides plenty of places for students to explore off-campus. From museums and live performances to hiking trails perfect for outdoor adventure, there's something for everyone. Find time to step back, take your mind off your studies, and return to your work rejuvenated.
3. Prioritize your health.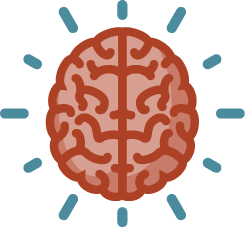 Graduate students are usually comfortable cooking meals for themselves, but a busy schedule often means less time in the kitchen. It may be difficult to cook three meals every day, so luckily there are plenty of ways to make sure you're meeting your nutritional needs on campus.
Many graduate students don't use dining halls as frequently, so a full meal plan may not be necessary. But there are benefits to using Dining Dollars, which can be used at all dining halls and Georgia Tech Dining Services on-campus locations. When students deposit $400 or more into Dining Dollars, they get a 10% bonus, giving them a discount on food over time.
Dining Dollars can be loaded onto your BuzzCard at mealplan.gatech.edu. For more information on meal plans and dining locations, visit the Georgia Tech Dining Services website.
Remember that as a student you also have access to the Campus Recreation Center, and you can purchase a semester-long pass for group fitness classes. Group fitness classes are free from Aug. 19–24.
4. Know that you belong.
Before classes even begin for the semester, Renee Shelby has heard new graduate students talk about experiencing impostor syndrome — saying things such as, "I still can't believe Tech let me in!"
"I think impostor syndrome is something that many people in academic spaces feel, but especially women and people of color," said Shelby, who studies history and sociology. "This can add more anxiety on top of the already stressful grad student experience, and make folks afraid to talk or ask for help because you don't want to look like you don't know what you're doing. But honestly, most people in grad school don't."
Shelby's advice: Reach out, don't freak out. "There are people all over this campus who are rooting for you and want you to succeed — fellow students, faculty, and staff. If you're feeling overwhelmed or just want to talk, people are here."
Shirolkar emphasized that if you're feeling that way, you're probably not alone.
"Georgia Tech is going to be hard. You may have been the the college valedictorian, or may have graduated at the top of your class in college. Every other one of your fellow grad students has achieved similar things in the past," said Shirolkar. "That's why you're all here. But it is also important to understand that if you find something hard, others are most likely in the same boat as you are."
From assisting with communication skills to health-related issues, Georgia Tech offers many resources to help graduate students through their studies and careers. Learn more here.
TRANSFER STUDENTS
Two Georgia Tech students, Brad Wolters and Jessica Reffitt, may not have started their college careers here, but that didn't stop them from jumping into life at Tech. The president and former vice president of Tech's Transfer Student Association offered their thoughts on how to get adjusted to a new campus culture.
Brad Wolters

 

Jessica Reffitt
1. Find a community.
Reffitt, a chemical and biomolecular engineering major, said, "Get plugged in to one of the numerous student groups on campus and meet people who can help you with your transition to Tech."
You can search Tech's hundreds of student groups on Engage with your Georgia Tech login. Wolters recommends the Transfer Student Association or KNIT Mentoring if you're looking for a place to start.
2. Start early.
That's Reffitt's advice. "Read the book. Go to office hours. Seek help through academic coaching or tutoring if you aren't doing as well as you'd like."
Professors and teaching assistants are also excellent sources of support.
"As a current teaching assistant, we're here to help," said Wolters, also a chemical and biomolecular engineering major. "Find out who we are, send us an email, and we'll meet up with you." 
Wolters also suggests reaching out to students ahead of you in your major. "They can help you get a sense of what life is like in that major. Transfer students in that major can be particularly helpful, as you'll likely need to take the same course path as those older students." The Transfer Student Association offers this connection in the form of a mentor-mentee program. You can also find out who your advisor is here.
3. Go to the Career Fair.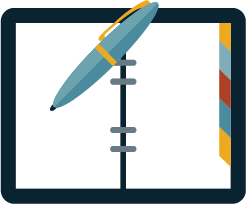 There are dozens of career fairs on campus each year, and it can help to go to several. Wolters, who got his first job from the All Majors Career Fair, also recommends preparing ahead of time.
"Research the five or six companies you're really interested in, and prepare a list of three talking points for each," he said. "Companies like to see that you're prepared, and it makes a strong first impression."
The fall 2019 All Majors Career Fair will take place Sept. 9–10, just a few weeks after the semester starts. Check out this list of tips on attending the career fair and how to prepare.
4. It may be hard — and that's OK.
"Everyone struggles during the first few months," Wolters said. "Transfer students aren't used to the high expectations Georgia Tech has. Most transfer students have done really well at their old schools, getting almost all As. But an A at Tech is not the same as an A at a different college. Study hard and maintain that discipline throughout the semester, even if it feels like you're not doing the best. The worst thing you can do is stop trying or become defeated. You don't know how others are doing, and your grades could be some of the top grades in the class."