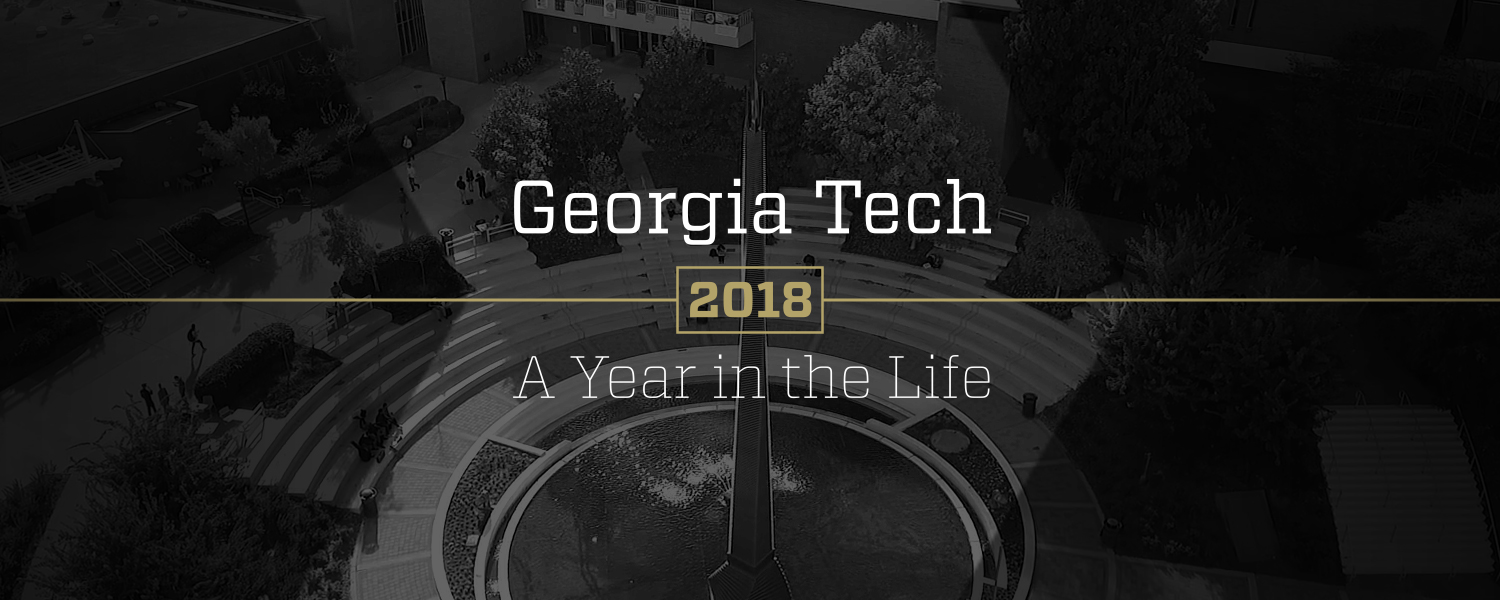 December 21, 2018
Tech's Top
Research Stories of 2018
The year brought new breakthroughs, solutions, and discoveries as a result of the research conducted, day in and day out, by some of the world's best minds here at Tech. 

A Year in the Life: Tech in 2018
This year, the Georgia Tech community saw its share of triumphs and challenges. 
We celebrated student entrepreneurship, innovation, and resilience. We continued the bold reshaping of our campus — on both sides of the connector. We built new partnerships and programs, and championed existing ones.
We said goodbye to a legendary coach and hello to a new one. We honored social courage and faculty excellence, and we were inspired by our alumni and a civil rights heroine.
Through it all, we shared a commitment to being better and doing better. That's what it means to be a Yellow Jacket.
Here are some of the unforgettable people, stories, and moments of 2018.