In the Classroom with Ashok Goel
Professor Ashok Goel never had any doubt that he would enter the family business: education.
"I always wanted to teach," said Goel. "Growing up in (Kurukshetra) India, my grandfather was a primary school teacher, and my father was a professor of physics. Teaching runs in my blood, I suppose. In my family, teaching and research were considered the things to do."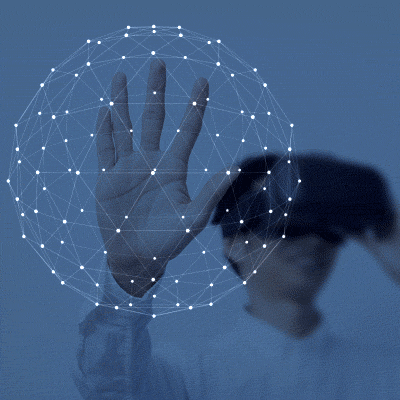 He came to the U.S. to attend The Ohio State University and pursue a Ph.D. in physics, but he instead earned a degree in computer science after working for a few years.
"Some people are like arrows. They know exactly what they want to do in life and they shoot like this," Goel said, demonstrating a straight shot.
"I'm afraid I was more like a spiral," he joked, referring to the fact that he went from physics to computing.
Now a professor of computer science and cognitive science in the College of Computing's School of Interactive Computing, Goel also is the director of the School's Ph.D. program in Human-Centered Computing.
He serves as director of Interactive Computing's Design & Intelligence Laboratory, co-director of Tech's Center for Biologically Inspired Design, and a fellow of the Brook Byers Institute for Sustainable Systems.
He has been at Georgia Tech for 26 years.
"Sometimes people ask me, 'Why haven't you moved?' My answer is Georgia Tech changes into a new place every five years," he said. "The changes here are so rapid."
Online education is one area where Goel has seen many changes in the past five years. Another is interdisciplinary research.
"Interdisciplinary research has always been a major focus of Georgia Tech. It's challenging," he said. "The big difficulty is that we all speak different languages."
"I do a lot of work with biologists, engineers, and designers, and we all talk different languages. Sometimes, it takes a special effort to understand and appreciate each other. Going in you respect them, but that's different from being able to understand them."
Classroom Strategies
One of Goel's classes is Knowledge-Based Artificial Intelligence. He also teaches an online version of the course through Udacity. The class focuses on cognitive systems, examining human-level, human-like, and human-centered artificial intelligence.
Artificial Intelligence Course Creates AI Teaching Assistant
Professor Goel used IBM's Watson platform to design
Jill Watson, a virtual teaching assistant.
He has three learning outcomes for students in the course. The first one is for them to be able to understand and appreciate the new developments in artificial intelligence.
"We want them to be able to understand the basic concepts, methods, ideas and techniques so well that if tomorrow someone comes up with a new invention, the students will know what's going on because of their deep understanding," said Goel.
The second goal is to ensure the students are knowledgeable enough to use artificial intelligence in their own work, whether a company hires them or if they start their own company.
"The third learning outcome is we want students to be able to appreciate the majesty of their own intelligence," Goel said.
"Artificial intelligence is very closely connected to human cognition. By building these AI machines, they will begin to appreciate how awesome human intelligence is."
Throughout the semester, Goel administers three anonymous surveys to the class to find out what is working, what improvements could be made, and how the course compares to other courses they are taking. He also asks for feedback regarding the pace of the class.
"I want frequent feedback, so I'll have an idea of what the students are thinking," Goel said. "We take the feedback very seriously."
Really Reaching the Students
"I like ideas," Goel said. "When I was a student, my teachers were so good at sharing the exhilaration of new ideas, where the mind sort of expands."
"You're grinning ear to ear, and the professor is grinning ear to ear. I don't know how to put it. It was pure joy. It's the other way around now," he said. "When I share the exhilaration of new ideas with my students, and I see them grin from ear to ear — that's what keeps me going: the joy on their faces and the smile in their eyes."
"I can go into a classroom and feel the pulse of the class. I can see from their eyes, smiles, and facial expressions when we are connecting, and they are enjoying the ideas. When that happens, it's a beautiful moment."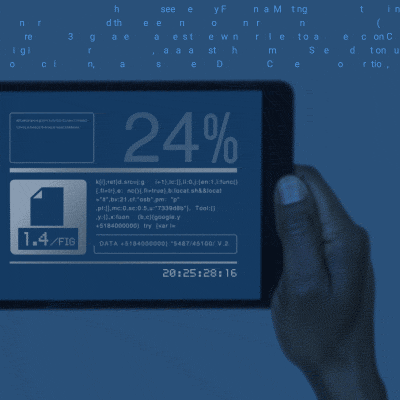 But Goel is careful to add that this is not simply a transfer of ideas. It's a two-way process.
"They are very smart students," he says. "Once their minds start moving in a particular direction, then they come up with new ideas that I had never thought about. A rhythm is established."
Over the years, Goel has been recognized for excellent teaching.
He was a Lilly Teaching Fellow, and he has received both the Georgia Tech Junior Faculty Teaching Excellence Award and the College of Computing's William A. "gus" Baird Faculty Teaching Award. In 2015, the College of Computing awarded him the James C. Edenfield Faculty Fellowship Award.
His teaching excellence has grown out of a strategy that includes active learning, collaboration, and reflection.
He said that because students take in a lot of information, they need time to reflect on what they learned, how it applies, and even why they learned the lesson in that particular order.
"We take time to pause and connect it all. We encourage a lot of reflective time."
Goel takes research from his lab, changes it into classroom projects, and gives the projects to his students.
"They are thrilled with it because they are doing cutting-edge research. It's not the same project that people were doing 10 or 20 years ago. It's also very challenging."
Sometimes his students report spending 30 or 40 hours on a project.
"I don't want them to spend that much time on it, but they are doing it on their own," he said. "When that happens, I know it's working — because they want to do the work."
Advice for New Faculty
Goel has found that students react to how the teacher acts.
"If you feel the passion, the students will feel the passion," Goel said. "If you're enjoying it, the students will enjoy it. But if they sense that you're just going through the motions, they will go through the motions, too."
Goel suggests that new faculty make use of teaching resources that are available on campus.
"There are very smart people in the Center for the Enhancement of Teaching and Learning and in the Office of Assessment who know a lot about teaching and learning," he said.
"Use those resources. Please don't feel like you are alone. You're not. There are people who are willing to help."