In the Classroom with Bill Singhose
Professor Bill Singhose teaches Mechanical Engineering 2110, Georgia Tech's introductory mechanical design class that enrolls 300 students per term. His students, who know little about engineering when they enter the class, follow a basic engineering curriculum, which culminates in the construction of a simple robot that competes in an end-of-term competition attended by hundreds, including industrial sponsors.
"We give each student team [of three to four students] $1,000 worth of material to build a robot for the competition," said the Woodruff School of Mechanical Engineering professor who has taught design for 17 years. "Before the competition, the projects are evaluated by the competition sponsors during a science fair, and the sponsors get to ask questions. The sponsors can then easily identify the best students they want to hire for their company. Essentially, it's like a specialized career fair where students bring a machine they just built."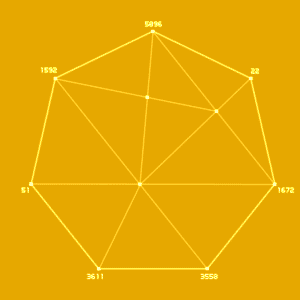 Singhose is at home interacting with the sponsors, spearheading the competition, and most of all, teaching the students. But, he did not reach this comfort level overnight.
"I think I started learning how to teach well when I was a postdoc at MIT," he said. "I taught the capstone design course in conjunction with other faculty. I got to help students build a machine, and they had to exhibit the machine and explain how it worked to a panel of judges. The whole experience was very rewarding. I can't say I was a great teacher at that point, but I realized it was a very fun thing to do."
After a year at MIT, Singhose came to Georgia Tech and began teaching similar classes, helping students create machines.
"I'm not one of those teachers who does a lot of theory and proofs," he said. "I think that because I don't teach those classes I have a lot more fun with my students because we get to build something. Almost all of my classes involve building or using real machines," said Singhose, who also teaches a graduate-level controls course and a rehabilitation engineering course. At Tech, he has received accolades for teaching, including the CETL/BP Junior Faculty Teaching Excellence Award and the Woodruff School of Mechanical Engineering's Zeigler Outstanding Educator Award.

CLASSROOM STRATEGIES
"My approach is to try to relate to the students and explain a topic in terms of something they will understand at an intuitive level," Singhose said. "Fifteen or 20 years ago, we probably could have used automobiles a lot as examples, but students don't work on their cars any more. So, we have to think of new things. I try to bring in topics that are current. A lot of the examples I use now have to do with cellphones since everyone has one."
Singhose said he also cites examples from his own experiences working at different companies. This past summer, he spent two weeks in Alaska working as a commercial fisherman, where he worked 20-hour shifts and caught 275,000 pounds of salmon during a particularly prolific eight-day span.
"I use a lot of cranes as examples in my teaching," he said. "The fishing boat has a crane that lifts up the fish. I learned how to operate that crane and how to pick up the fish and spill them into the boat. I learned a lot about fluid dynamics and how to maneuver the net to keep it from tangling. In my introductory class, I have a lecture on safety. I imagine I will show some videos on what can go wrong [when fishing commercially] and how dangerous the real world is."
REALLY REACHING THE STUDENTS
Because of Singhose's approach of using his personal experiences to reach his students, he introduces new design challenges every year that are inspired by his latest adventures and current events.
But is he, in fact, getting through to them?
"When I'm teaching 300 students, it's difficult for me to know if they're getting it, Singhose said. "In the smaller classes, I make a lot of eye contact, and I will prompt them with questions. Mine is one of those annoying classes where you sometimes have to speak up and ask or answer a question."
The 300 students in ME 2110 are divided into subgroups of 20 that meet in the design studio to run tests and develop their robots. At that level, Singhose can have more interaction with the students and see if they understand the material.
"Over the years, you develop certain techniques, stories, and examples where you know they will be interested," he said. "As long as they can stay awake, at least you have that much of their attention."
Singhose has had only a couple of instances where he realized he didn't get through to the students during his lecture.
In one case — after most of the class failed the same question on a quiz — he reviewed the exam during the next lecture. The third question was the one most of the students did not answer correctly. To bring some humor to the scenario, when reviewing that particular question with the class, Singhose converted it into Japanese and said: "For some reason, you did not understand this question, and I don't know why."

ADVICE FOR NEW FACULTY
Singhose does not have one "magic piece of advice" that suits all new faculty. His advice changes depending on the faculty and the class.
"If a young faculty member is teaching a class that is already pretty successful — based on what other faculty have done in the past — my advice is don't change much," he said. "If you try to change everything and make it the world's greatest class, you're going to make too much work for yourself. You're probably going to make some mistakes, and you're going to annoy the other faculty who taught the class before you because they developed things that work. And, now you're spitting in their face by changing everything. Learn from others and appreciate what they've done, then slowly make it your own class."
And the personal experience approach is another key piece of advice that can work particularly well for young faculty members, says Singhose. He points out that young faculty at Tech are around 30 years old, with 10 or more years of work experience that they should use to make the material relatable.
"A lot of people are afraid to use their own experience, thinking it's not professional enough, or it's not in the book. Don't worry about that. If it had meaning to you, use it."