In the Classroom with Florin Niculescu
Marius Florin Niculescu has always loved mathematics. Since the fourth grade he entered individual mathematical competitions at the county, then district levels in his home country of Romania. From grades seven through 12, he made it to the national level of competition, and in the 12th grade he was first among the first place group.
It wasn't until he was a course assistant as an undergraduate at Harvard University — grading students' assignments and holding recitation sessions — that he started thinking about teaching.
"Grading is not the part that excites you the most," he said. "But, it clicked that I enjoyed the interaction ... clarifying things for students."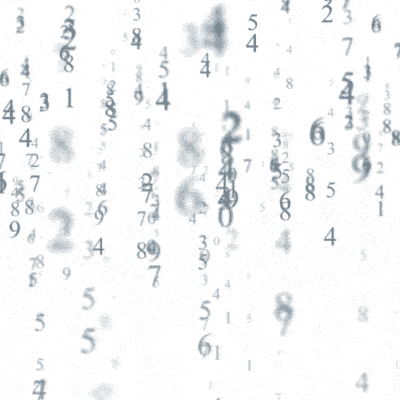 After earning his bachelor's degree in applied mathematics from Harvard, Niculescu felt passionate about research. He did his graduate studies at Stanford University, pursuing in parallel a master's degree in financial mathematics offered jointly by the Mathematics and Statistics departments, and a Ph.D. in operations, information, and technology from the Graduate School of Business. He joined Georgia Tech in 2009 and is an associate professor with tenure in the IT Management area in the Scheller College of Business. He is also the Ph.D. coordinator for his area.
Niculescu's ability in the classroom is often recognized by students and honored by his colleagues. Based on student feedback, he was awarded the Georgia Tech Class of 1940 Course Survey Teaching Effectiveness Award in 2013 and 2014. And, he received the 2015 CTL/BP Junior Faculty Teaching Excellence Award.
CLASSROOM STRATEGIES
Niculescu teaches at undergraduate, MBA, and Ph.D. levels. In Fall 2016, he began teaching Managing Information Resources (MGT 6503), a core class for the MBA program. The seven-week course introduces students to a blend of foundational business concepts and hands-on tools. On the conceptual part, the course gravitates around emerging trends and business models, opportunities, transformations, and challenges faced by consumers, firms, and governmental institutions as a result of the rapid advances, interconnectedness, and ubiquity of information technology. The course also introduces students to modern methods and software tools associated with the visualization, analysis, and management of data.
Niculescu embarked on an ambitious redesign of the course, revamping more than 90 percent of its content. In the fall iteration of the course, most business cases were from the past two years.
"Companies increasingly desire employees who can hit the ground running, and the job market for IT-savvy folks with data analytics skills is booming."
"Given the breathtaking pace of IT progress and its increasingly transformational impact on businesses and society, the teaching materials in this field have to be updated frequently to reflect the present with a glimpse of the future," he said.
Beyond providing fresh, relevant examples, Niculescu also embraces the use of technology for learning purposes for all courses he teaches at the undergraduate and master's level. He extensively uses visual aids such as slides, videos, and in-class software demos, as well as simulations to illustrate various market dynamics.
In addition, he uses learning tools such as ForClass (for the MBA course) and Turning Point (for undergraduate courses) to poll students and increase classroom engagement. For the MBA course, students have to answer several questions via ForClass before lecture (based on assigned readings) as well as in-class questions based on the material taught that day. Niculescu uses students' answers to these questions as starting points for classroom discussions.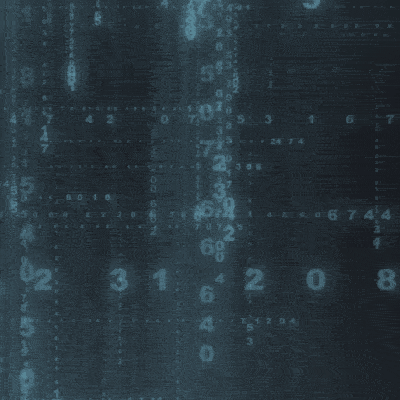 "The quality of the answers improves because you've got to 'own' your answers," he said. This gives students more incentive to pay attention during the lectures or when perusing the assigned reading. It also helps Niculescu gauge students' grasp of the material in real time, allowing him to make quick adjustments to teaching and, if necessary, revisit concepts that need further clarification or reinforcement.
Niculescu said it's exciting to teach courses related to the managerial implications of IT because it is a continuously changing area. It forces him to evolve and learn, which keeps him constantly excited about his job. He wants his students to be ready for what comes next.
"Companies increasingly desire employees who can hit the ground running, and the job market for IT-savvy folks with data analytics skills is booming," he said. "Part of my job is to identify what knowledge in my domain would help the students succeed further and transfer that knowledge to them in an effective way."
Niculescu sees knowledge sharing going both ways.
"You learn from your students every year, especially when we talk about technology and its impact," he said. "There will always be one student who knows something you don't know about a new product, company, or policy change. Embrace it. It's not 'my way or the highway.' Students should be encouraged to share this knowledge during classroom discussions, and everyone benefits from it."
ADVICE FOR NEW FACULTY
"A lot of new faculty have to pick up a course that was already being taught. Don't be afraid to introduce new ideas and reshape the course," he said.
He also reminds new faculty to "be aware that what seems easy for you may not be easy for students. Sometimes course calibration takes a few iterations."
Niculescu added that students appreciate it if the professor puts in extra effort to help them learn better, whether that means well-prepared support materials (such as slides, tutorials, and assignments), well-structured lectures with logical flow and lots of examples, or flexible availability outside the classroom to meet in person or communicate via email.
"I have noticed this at all levels, from undergraduate to Ph.D.," he said. "That doesn't mean making the course easier. It is about enhancing the learning experience and making sure that the material is taught effectively, absorbed, and stays with the student for a long time."