Each February, as part of Black History Month, leaders and innovators in the black community are remembered and celebrated.
At Georgia Tech, we're honoring the men and women who paved the way for future Yellow Jackets, the mentors on campus who continue to provide priceless guidance and leadership, and the next generation of big thinkers and world changers we will surely be celebrating in years to come.
Impact:
On-Campus Leaders
They are two of our top administrators on campus — both Georgia Tech alumni, both products of the Atlanta Public Schools system. Vice President for Interdisciplinary Research Raheem Beyah graduated from Douglas High School, and Dean of Computing Charles Isbell earned his high school diploma at Benjamin Mays Academy for Math and Science. They share their experiences of earning degrees from Georgia Tech, including finding mentors and advocates. They also share advice for future Tech students and discuss the value of diversity.
Video: Leading with Impact.
Impact:
Faces of the Future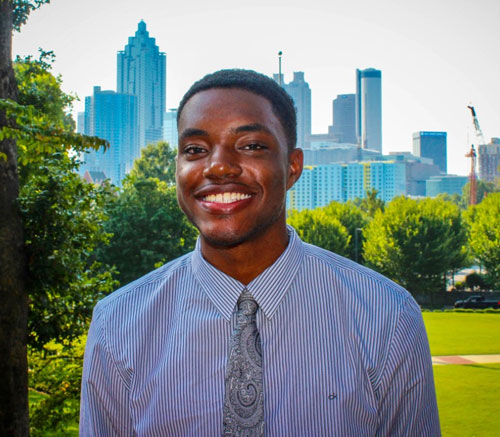 Jahnai Binns
Bridgewater, New Jersey
Civil Engineering and Global Engineering Leadership
Binns is president of Georgia Tech's Caribbean Students Association and is an ambassador for the School of Civil and Environmental Engineering. He is using his journey at Georgia Tech to pursue interests in international development and social justice.
He has worked as a legislative aide at the Georgia State Capitol and has researched China's developing transportation infrastructure. He hopes to use his Georgia Tech degree to work on international projects that focus on sustainable development of infrastructure systems that will directly aid those of the African diaspora. 
"I believe that the unexamined life is not worth living, and, as students with the privilege to attend Georgia Tech, we have a duty to aid those without the same opportunities," Binns says.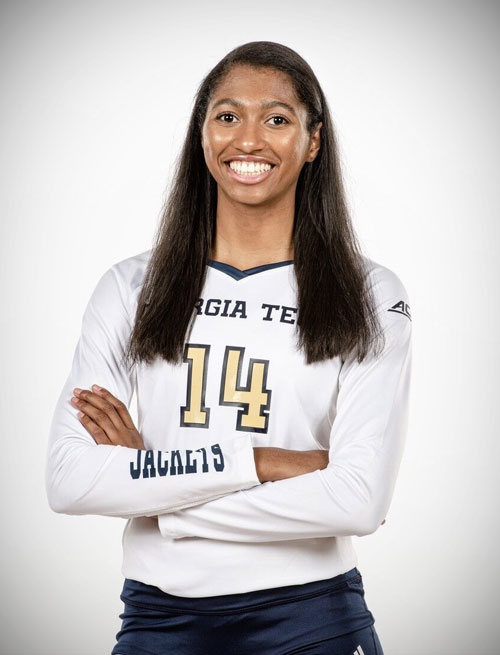 Cori Clifton
Williamsburg, Virginia
Biochemistry, Pre-Health
Aside from her accolades as right-side hitter on Georgia Tech's volleyball team, Clifton has her sights set on medical school. She's particularly interested in allergy and immunology internal medicine.
"As a black female biochemist, I hope to be a role model for those who don't see others like them when they are pursuing their interest," Clifton says.
This student-athlete also volunteers as a mentor with Stempower, an organization that empowers girls to explore science, technology, and math as future college options and career goals. Clifton says Tech has made her confident to face any future challenges, and she hopes to inspire future generations not to limit themselves or quit when things get difficult.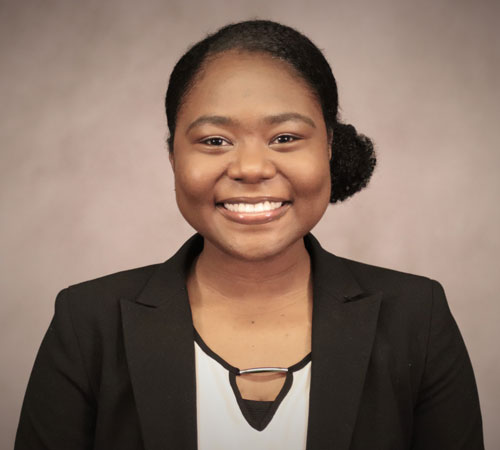 Kusona Fortingo
Lawrenceville, Georgia
Neuroscience and Spanish
In the future, Fortingo hopes to work in the medical field with a focus on disadvantaged populations. Outside of her studies, she volunteers with Georgia Tech's EXCEL program where she works as a health and fitness coach to students with intellectual and developmental disabilities. She also volunteers weekly at the Winship Cancer Institute. As an OMED Challenge Mentor and EDGE leader on campus, Fortingo helps ensure that first-year students find the resources they need to be successful at Georgia Tech.
"I hope to inspire future generations with hope and self-worth," she says.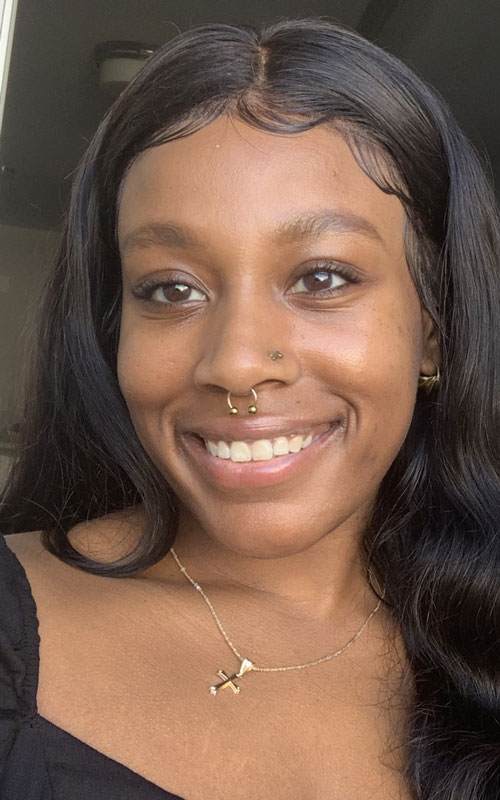 Kestra James
Raleigh, North Carolina
Global Media and Culture
As an undergraduate student, James helped organize a trip to Munich, Germany, to assist 200 Syrian refugees in adjusting to their new lives in Europe. As a graduate student, she's now helping coordinate programming for Georgia Tech's brand new master's program in Global Media and Culture. This summer, she plans to return to Germany where she'll be working on a documentary about the Afro-German community. She hopes to inspire future generations to pursue the fields they develop a passion for, particularly language studies.
"If you have an interest and you're willing to work toward your goals, you will be successful," says James.


Malaikatu Kargbo
Atlanta, Georgia
Mathematics (with a concentration in Probability and Statistics)
Kargbo is a first-generation African American and a first-generation college student. Her parents were farmers in Sierra Leone before immigrating to the United States. She's now working to become the 10th African American woman to graduate with a math degree from Georgia Tech. She helps her fellow students in math, working as a tutor with the Office of Minority Education and Development. Kargbo interned with Proctor & Gamble this past summer and has plans to work with Microsoft in Seattle this summer.
"I hope my story serves to inspire students that, no matter what walk of life you come from, you should dream to be whatever you want to be," Kargbo says.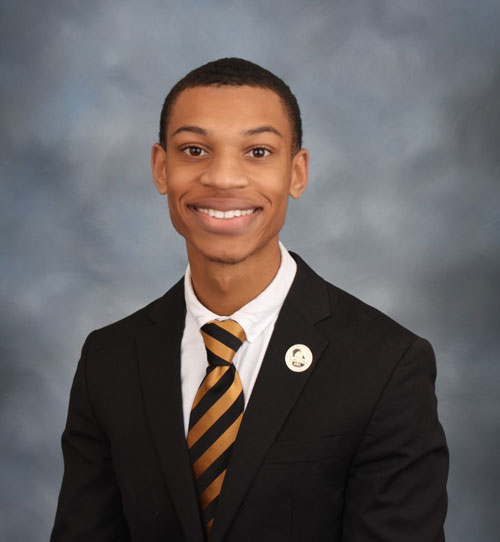 Armand Raynor
Fayetteville, Georgia
Computer Science
As a sophomore, Raynor started building a robotic humanoid arm using 3D printers in Georgia Tech's Invention Studio. Over a semester, he made a scale model that could rotate its wrist, actuate each finger independently, and could grip small objects.  
"Georgia Tech is a challenging institution, but I believe it crafts some of the most skilled and resilient thinkers in the world," Raynor says.
He serves as the president of the Nu Mu Chapter of Alpha Phi Alpha Fraternity Inc. and is also treasurer of the National Society of Black Engineers.
"I hope that, by looking at me, future generations know that it is possible to succeed at Georgia Tech academically and be involved and hold leadership positions." 

Impact:
Political Movers and Shakers
Andrew Gillum caught the eye of the nation in 2018 as he surged to a history-making victory as the Florida Democratic Party's first African American nominee for governor. Gillum delivered Georgia Tech's 2020 Black History Month Lecture, entitled "IMPACT: Identifying My Perspective and Acting Consciously Today." Hear what the former mayor of Tallahassee, Florida, says about the impact of the millennial vote on previous elections, and millennials' potential impact on the 2020 election.
Video: 2020 Black History Month Lecture.
---
CREDITS
Photography: Christopher Moore
Video: College of Computing, Troy Robinson, Micah Eavenson, Maxwell Guberman, and Adam Karcz
Writer: Stephen Norris
Editor: Brigitte Espinet
Design: Monet Fort
---