By Stacy Braukman | Published December 12, 2019
Twenty years ago this month, Ryan Gravel submitted a master's thesis that would transform Atlanta.
"It's a lot more than I ever imagined," says Gravel, standing on the Atlanta BeltLine's Eastside Trail, safely out of the way of the seemingly endless stream of dog walkers, cyclists, and joggers. "I never thought we would actually build it. I just wanted to graduate."
As the 20th century was drawing to a close, Gravel turned in his forward-looking thesis to Georgia Tech's School of City and Regional Planning and was preparing to graduate with two master's degrees — in architecture and city planning. He already held a B.S. in architecture, which he'd earned in 1995.
Gravel ended up skipping the Fall Commencement ceremony, but soon the fruits of his graduate school labors would come to be recognized by Atlantans everywhere, and by anyone paying attention to a truly big idea in a city not known for its walkability or efficient, equitable public transportation.
Since 1999, "Belt Line – Atlanta; Design of Infrastructure as a Reflection of Public Policy" has become one of the most downloaded theses in Georgia Tech Library's online collection. No surprise, given its effects — still unfolding — on one of the most notoriously car-centric, traffic-choked metro areas in the nation.
The Kernel of the Idea
In his thesis, Gravel came up with what he calls the "kernel of the idea" that ultimately became the Atlanta BeltLine, a proposed 22-mile loop of multiuse trails and light rail connecting 45 intown neighborhoods and parks, and constructed along abandoned railroad corridors encircling the city. The massive redevelopment plan got underway in 2006. 
Its impact was felt almost immediately. With each mile of track pulled up, kudzu cleared, and trail paved, explosive economic development in BeltLine-adjacent areas followed. New commercial and residential growth began to transform neighborhoods and remake iconic Atlanta landmarks including the old Sears, Roebuck & Co. Building, the Masquerade, and even the Hotel Clermont. Today, several segments have been completed (minus the rail, so far), but many miles and much work remain.
"This was made possible by hundreds of thousands of people," Gravel says. "I see my role in that, and I'm proud of that role, for sure. But there is also a real sense of obligation to live up to the promise of it. We're still in what I think of as the early stages of building it. We've got a long way to go to actually deliver on that promise, and it matters how we do it."
Changing the Way We Think About the City
Over the years, the construction of the BeltLine has dovetailed with the Great Recession, uneven economic recovery, and gentrification. The project has been criticized for failing to live up to promises of including affordable housing and light rail. But, love it or hate it, it's impossible to ignore its seismic significance for Atlanta.
"I think the biggest, most important change is not the physical thing itself," Gravel says. "The most important outcome of the BeltLine, that's already evident, is that it's changing the way we think about the city."
As he puts it, "I grew up stuck in traffic on 285. My kids are growing up with the BeltLine as their worldview. They think Atlanta's the kind of place where you can walk to the grocery store and walk everywhere you want to go without having to get in a car. This is what they want. This is their expectation for their lives and for Atlanta."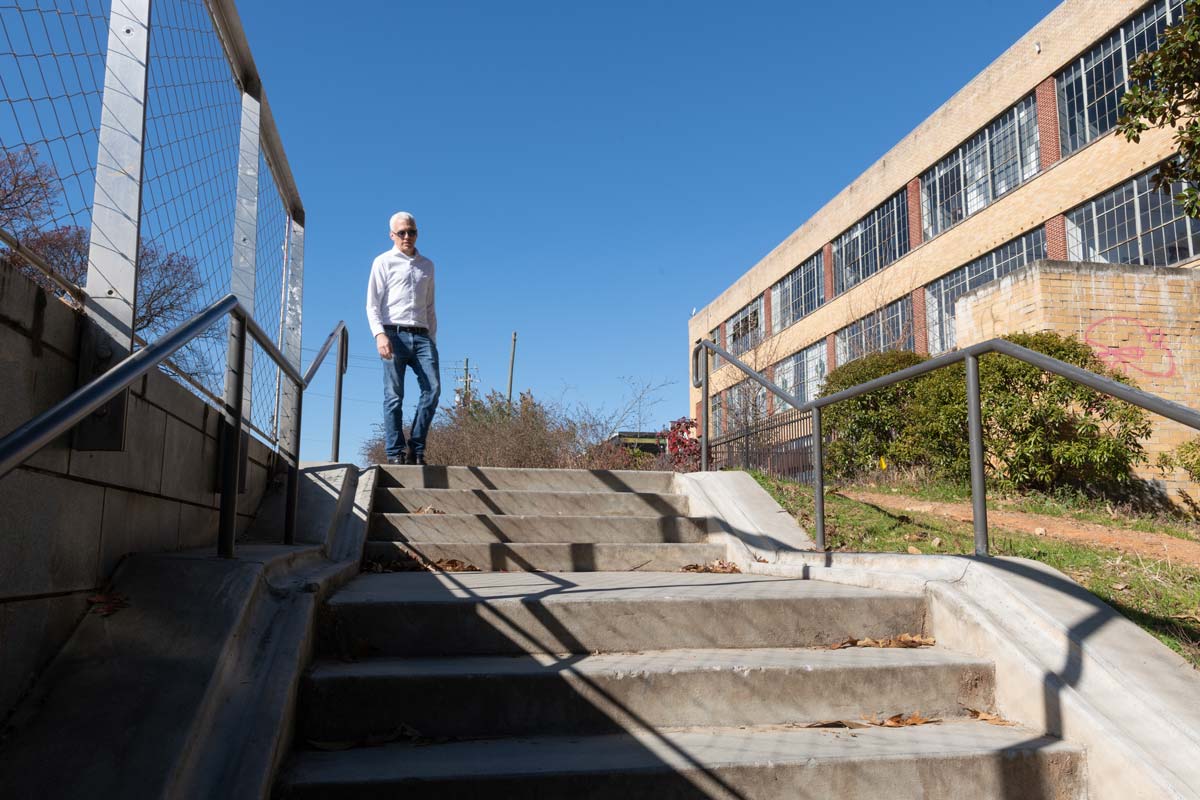 Generator X
Gravel is optimistic that there are other big ideas out there, with the potential to reshape Atlanta — and other cities — in the 21st century, and the designer, developer, and entrepreneur wants to help.
"I'm a big believer in ideas," he explains. "I have met a lot of people who also have great ideas, but their voices aren't being heard, they don't have a platform to share, and they need expertise or some other kind of support."
So, he helped create a startup called Generator, located in the Telephone Factory Lofts on Ralph McGill near the Carter Center. The goal was to design a space where people listen to ideas and develop a culture of sharing and implementing them.
"We need young visionaries to define what kind of change they want and who they want it to be for," Gravel says. "And we need to be listening to them. Generator is about generating those ideas."
The nonprofit will share space with a restaurant called Aftercar, slated to open in spring or summer 2020. The restaurant will eventually fund Generator, but Gravel says that philanthropic support at this moment is crucial to early-stage success. To that end, Generator will continue hosting events and bringing people together while also raising funds.
"What drives me is ideas about the future," he explains. "I like ideas that nobody's asking for, that nobody's looking for — ideas that are changing the world and the way we think about the world."
To learn more about the ideas driving Generator, visit www.generatorcity.org.
---
Related Stories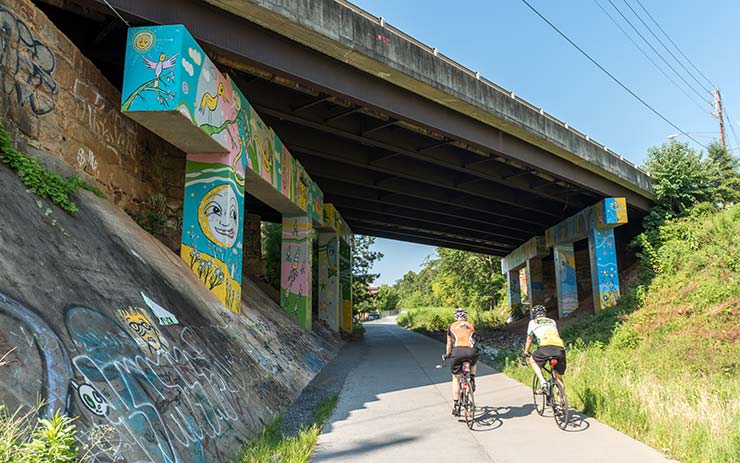 Come along with us as we explore the many facets of Atlanta's game-changing BeltLine.
In 2017, Ryan Gravel returned to Georgia Tech in the role of instructor.
---
CREDITS
Photography: Allison Carter
Video: Maxwell Guberman
Editor: Brigitte Espinet
Design: Erica Endicott