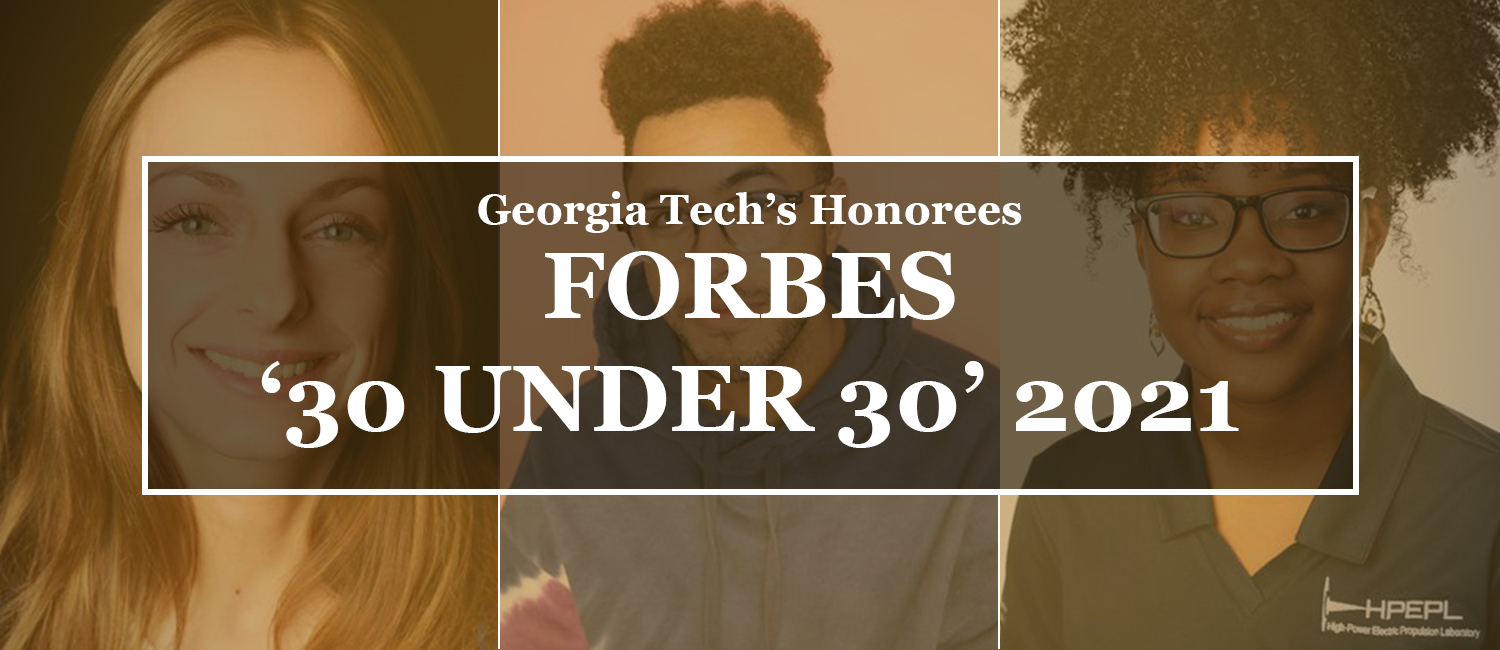 Since 2011, Forbes magazine has released their very popular and coveted '30 under 30' list. Each year Forbes receives more than 15,000 nominations, with editors selecting just 30 winners across a range of disciplines.
This year's honorees include many individuals with a variety of connections to Georgia Tech. From social media to consumer technology, from manufacturing to computer science, our fellow Yellow Jackets are making a splash.
Renji Bijoy • Consumer Technology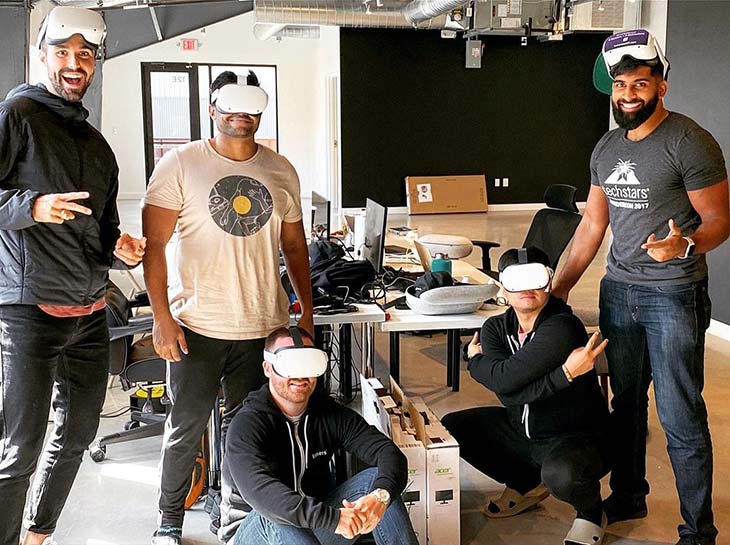 Renji Bijoy (right) is the founder of Immersed, a software company that partnered with Facebook to build virtual reality offices. Bijoy graduated from Georgia Tech in 2016 with an M.S. in computer science.
"At Georgia Tech, I was surrounded by brilliant engineers who really loved their craft. Seeing their sheer passion for the technology itself was contagious and set ablaze the same drive in me which has now enabled me to take Immersed to heights I never thought we would reach," Bijoy said.
His company has raised $3.5 million in venture backing for the tool and is eyeing growth as remote teams become more common. Bijoy hopes to raise more dollars for his projects through public crowdfunding.
Learn more about Renji Bijoy.
Naia Butler-Craig • Science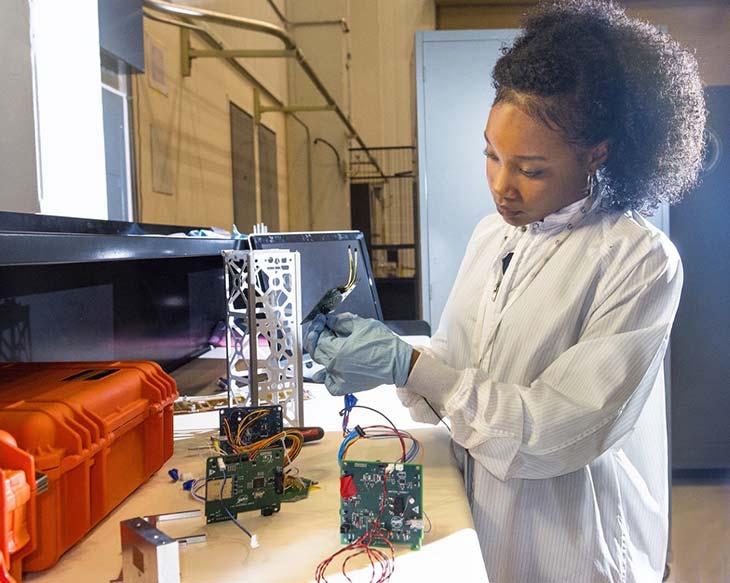 Butler-Craig is a current Ph.D. student in the Daniel Guggenheim School of Aerospace Engineering who works in the High-Power Electric Propulsion Lab. Her research focuses on increasing the performance and efficiency of electric propulsion devices — which use less energy, allow for longer sustained flight, and are perfect for deep space exploration.
Butler-Craig's love of science and space exploration cannot be overshadowed by her passion for diversity in STEM.
"While I don't feel that my work is validated by the award, I do feel it is one metric of confirmation that my work has an impact. That is my goal. To impact my community and the aerospace field in a positive way that inspires and encourages others to rise up as leaders in their own ways."
Butler-Craig dreams of becoming an astronaut. She balances academics with membership in the NASA Pathways Program, where she has worked during the last four summers in the electric propulsion and system engineering departments.
Learn more about Naia Butler-Craig.
Anhong Guo • Science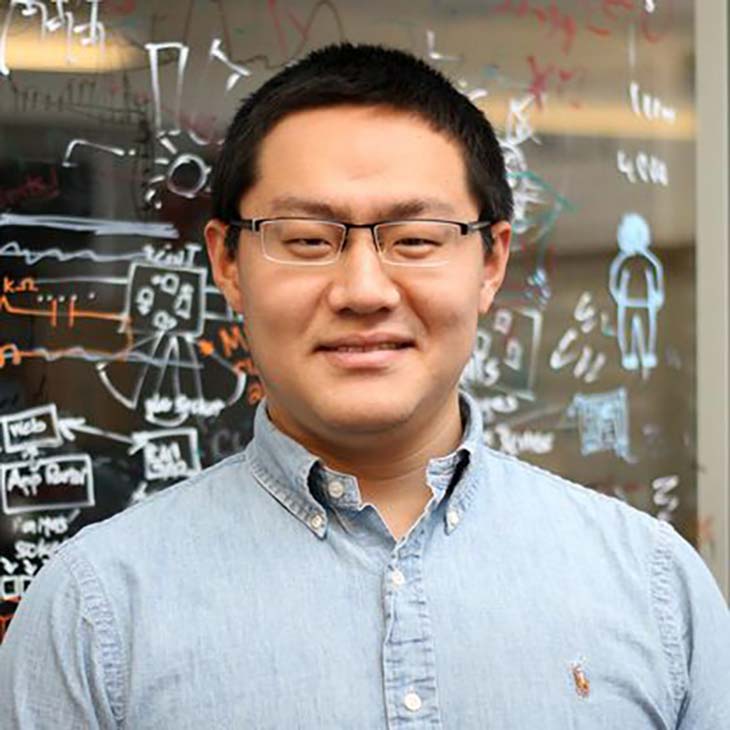 Anhong Guo finished his Master of Science in Human-Computer Interaction from Georgia Tech in 2014. He currently is an assistant professor in computer science and engineering at the University of Michigan. He designs, develops, and deploys hybrid human-AI intelligent interactive systems and robust, flexible, fast, low-cost automated solutions to make visual information more accessible for people who are visually impaired.
"This recognition is a nice encouragement to keep doing good work," Guo said. "So much about my current research career is informed by my experience working with a variety of people while I was at Georgia Tech. The next thing I'd like to accomplish is to continue to make the world more accessible." 
Learn more about Anhong Guo.
Jarvis Johnson • Social Media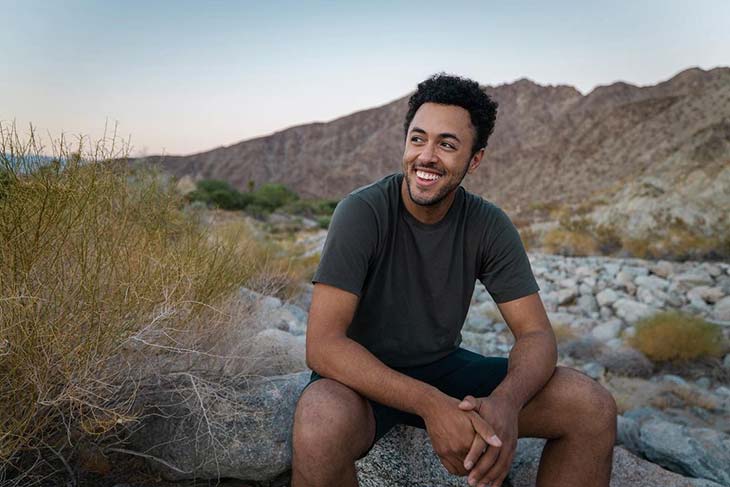 Jarvis Johnson graduated from Georgia Tech in 2014 with a computer science degree. He then worked for several years as a software engineer at Yelp and Patreon before becoming a full-time YouTuber. In 2018, his YouTube channel exploded in popularity when one of his rant videos went viral.
On his page, Johnson offers a wide range of content, from commentary and comedy vlogs to entertainment, consumer technology, and mental health. As Forbes notes, "Behind a different mic, his 'Sad Boyz' podcast has dealt with topics such as mental health among teens and young people."
Johnson's YouTube page currently has 1.53 million subscribers.
Learn more about Jarvis Johnson.
Emily Parrish • Manufacturing Industry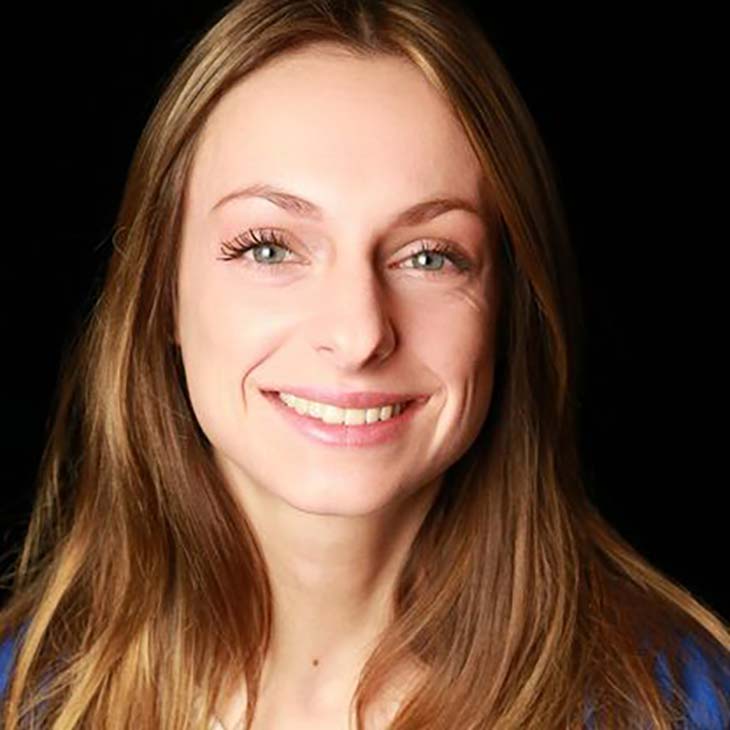 Graduating in 2016, Emily Parrish majored in industrial engineering with a minor in engineering and business. She is now a senior robotics hardware development engineer at Amazon. She leads an international team of engineers and program managers to automate the sortation process for multiple item orders.
Parrish credits Georgia Tech for helping her along in her journey. "This recognition means the path I've taken through Georgia Tech and Amazon was truly the one I was supposed to be on," she said. "I had no idea what I wanted to do upon entering Tech and found my true passion along the way. I have succeeded by finding myself there, and as I continue my career."
In 2019, Parrish developed a new item sortation machine that she deployed at Amazon. She says savings from this solution are $4 million a year.
Parrish has been known to find measurable solutions, but she says there is no measure for success.
"Find what you feel passionate about. It may take a while, but when you do, the limits are endless. Do what you love and success and happiness will follow — 'unquantifiably.'"
Learn more about Emily Parrish.
Leonard Robinson • Manufacturing Industry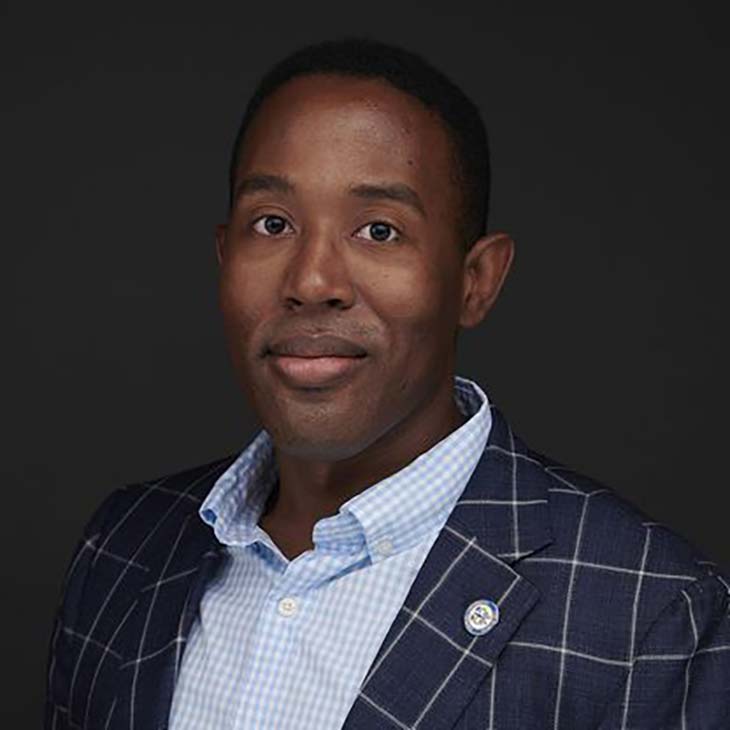 Earning his master's at Georgia Tech, Leonard Robinson is now lead manufacturing engineer at Cytiva (formerly GE Life Sciences). Cytiva works to advance the development and manufacture of therapeutics. Robinson's role is in strategic IT and automation, supporting the security of supply for customers who manufacture biologics.
According to Forbes, he sits on strategic boards and tactical teams that determine shop floor execution for clinical trials, trains technologists, and has developed tests to ensure steady delivery of Covid-19 solutions during the pandemic.
Learn more about Leonard Robinson.
Max Jordan Nguemeni Tiako • Healthcare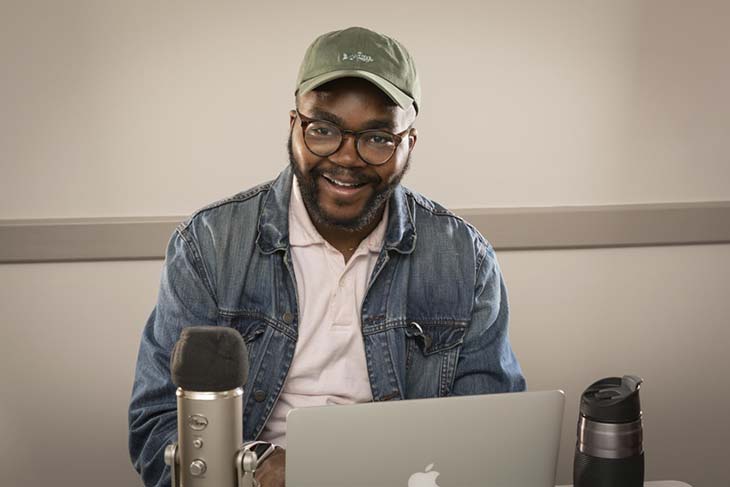 Originally from Cameroon, Max Jordan Nguemeni Tiako's work focuses on health equity in marginalized populations, specifically on the quality of care for patients with substance use disorders.
After earning a master's from Georgia Tech in 2015 in bioengineering, he went on to Yale Medical School, where he will graduate this spring.
He credits his support system and the Black community at Georgia Tech for helping guide him along his path, which previously had not included a pre-med track.
"The pre-med counselor at Tech at the time, Andrea Clark, helped me figure out how to apply to medical school. Technically the center only serves undergrads, but they really helped me out."
Tiako also hosts the podcast "Flip The Script," which is focused on solving inequities in healthcare. Not seeking to promote his own ideas and opinions, his goal was to create a platform for experts to talk about their work related to equity.
Learn more about Max Jordan Nguemeni Tiako.
Diyi Yang • Science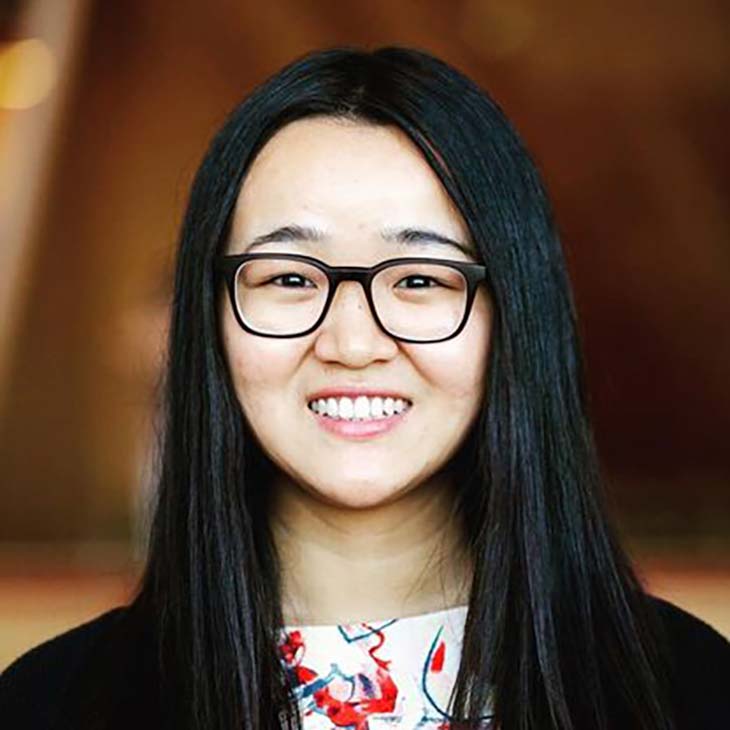 Diyi Yang is an assistant professor in the School of Interactive Computing at Georgia Tech, where she directs the university's Social and Language Technologies Lab.
Yang's research focuses on computational social science and natural language processing, where she combines linguistics and social sciences with machine learning to develop ways to use computers to help solve social problems.
"Georgia Tech, especially the School of Interactive Computing and the College of Computing, provides me with a lot of freedom and resources to pursue the type of research I want to do, as well as tremendous support from faculty mentors, colleagues, and students."
Yang hopes her research helps with issues such as online harassment and improving medical support groups. For her, success means the technology her research group builds can help people and their real-world challenges, no matter how big or small.
Learn more about Diyi Yang.