Tech Moving Forward: Employees Champion Vaccine
Georgia Tech, in collaboration with the Georgia Department of Public Health (DPH), is in the first stage of distributing the Covid-19 vaccines to the campus community. It is the latest tool to help ensure the health and safety of students, faculty, and staff.
This photo essay highlights some of the 3,690 unique individuals vaccinated at Georgia Tech since January. They share their thought process for deciding to get vaccinated and offer encouragement to those who are contemplating it.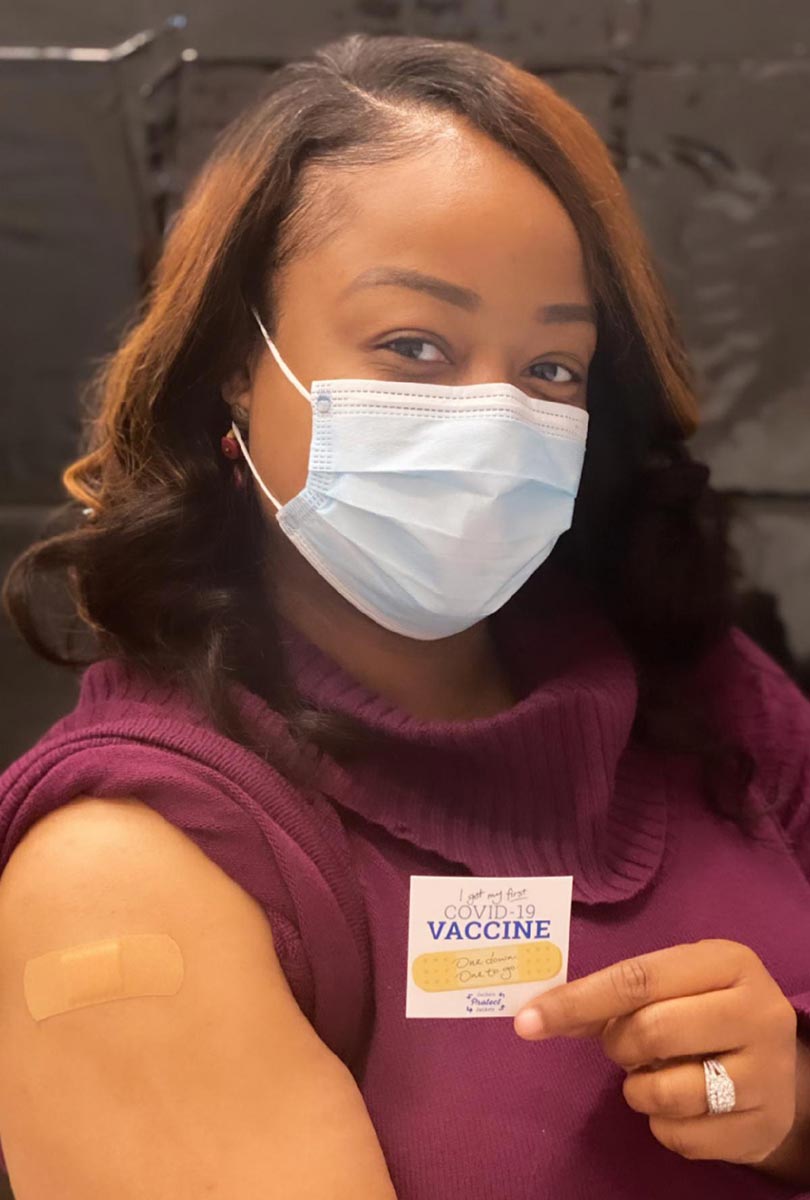 "I believe that, in addition to wearing masks, social distancing, and handwashing, the vaccine will be an important step toward ending the pandemic. I chose to get the vaccine because I believe it will help me better protect my family, my friends, my colleagues, and myself."
— Quinaé Ford, 2021 Staff Council Chair and administrative manager for Sustainability, Facilities, and Safety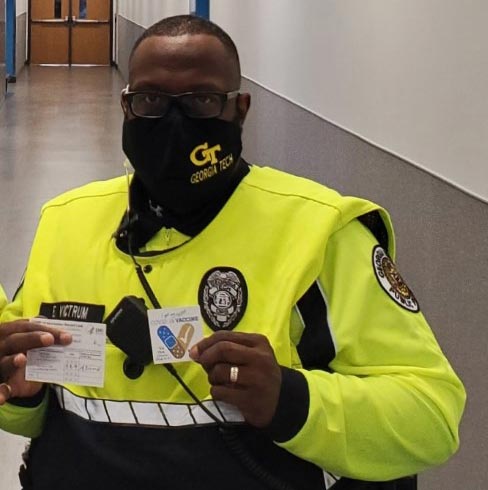 "My initial fear came from media outlets undermining the certainty of the vaccine. As research continued, I began to become more comfortable about receiving the vaccine. I think, too, after all my close encounters and having to quarantine so many times due to exposure, I was ready for the vaccine for the sake of not only myself but those in my home. I hope that others would consider the vaccine, not only for themselves but for those around them. I am thankful I was able to receive the vaccine."
—Public Safety Officer Enrique Victrum, Georgia Tech Police Department
"I provide care for my 86-year-old father. He is fiercely independent and lives alone. I recently moved to be closer to him, since I prepare his meals, shop for him, and manage his healthcare. My father lost his only remaining sibling and best friend in 2020. It was a challenging and isolating year for him. I chose to take the vaccine to protect my dad — my surviving parent — his health and overall wellness is one of my top priorities.
Cautiously optimistic is how I would describe my choice to get the vaccine initially. Vaccine hesitancy is a real concern in the Black community. The skepticism is based on discriminatory practices. As a result, I followed the vaccine trials closely, read everything I could find, and actively sought the opinion of trusted medical professionals, including Dr. Ben Holton of Stamps Health Services and Dr. Kimberly Manning of Grady Health System, who addressed public concerns. My decision was informed by my belief in science and witnessing the encouraging vaccine experiences of those close to me. If someone is undecided about getting the vaccine, I would encourage them to seek trusted medical advice, speak with others who have received the vaccine, and ask probing questions."
—Kim Harrington, associate vice president and chief human resources officer, Human Resources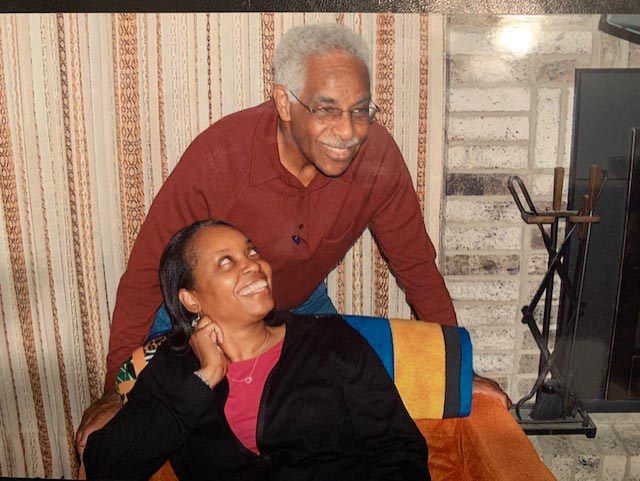 Kim Harrington and her father, Arthur
A look behind the scenes of getting the Covid-19 vaccine on campus.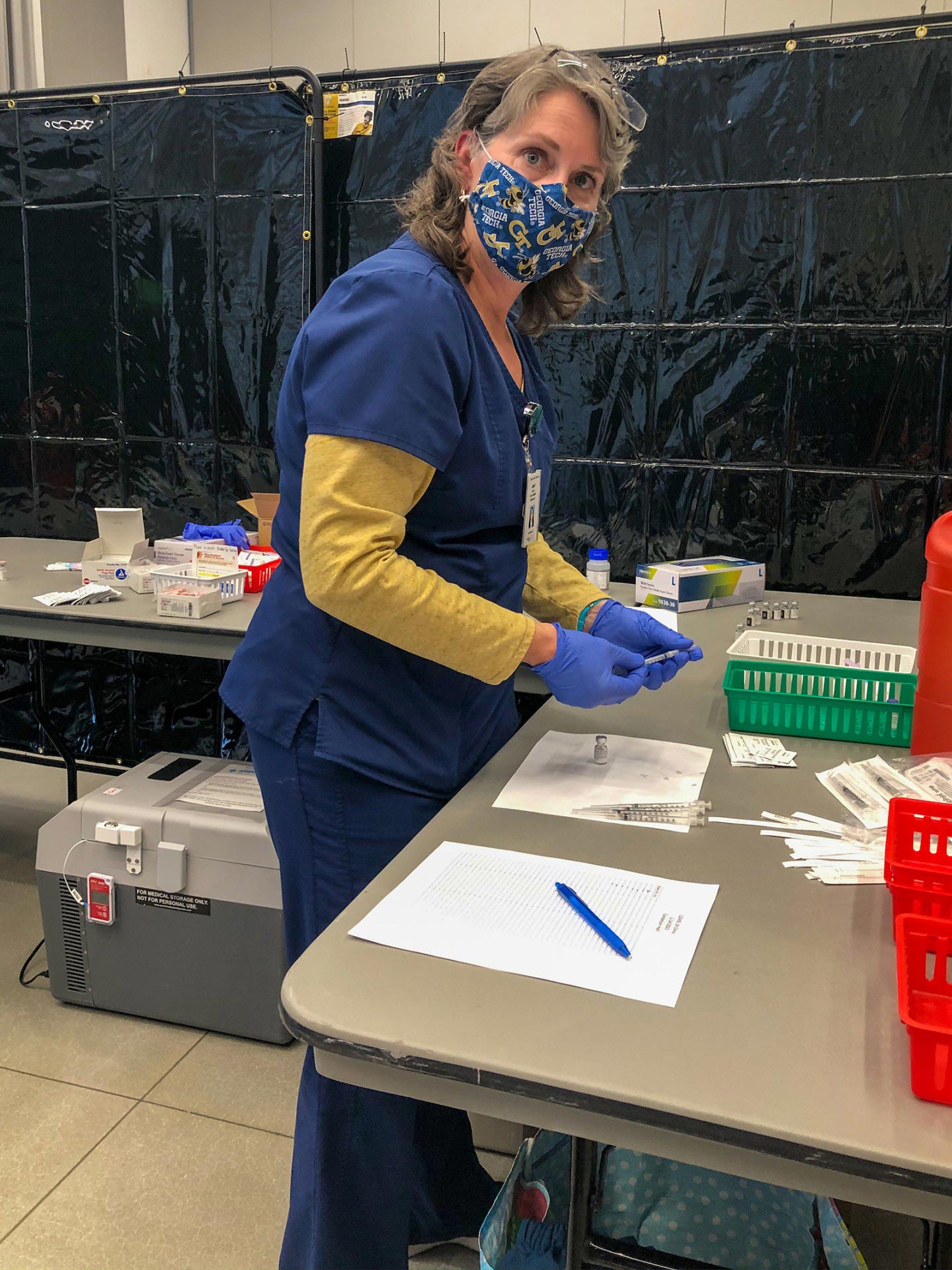 "I believe in vaccination, and I believe in the benefit vaccines give to building herd immunity. So I think it's important for everybody to get vaccinated."
—Janet Foley, pharmacist, Stamps Health Services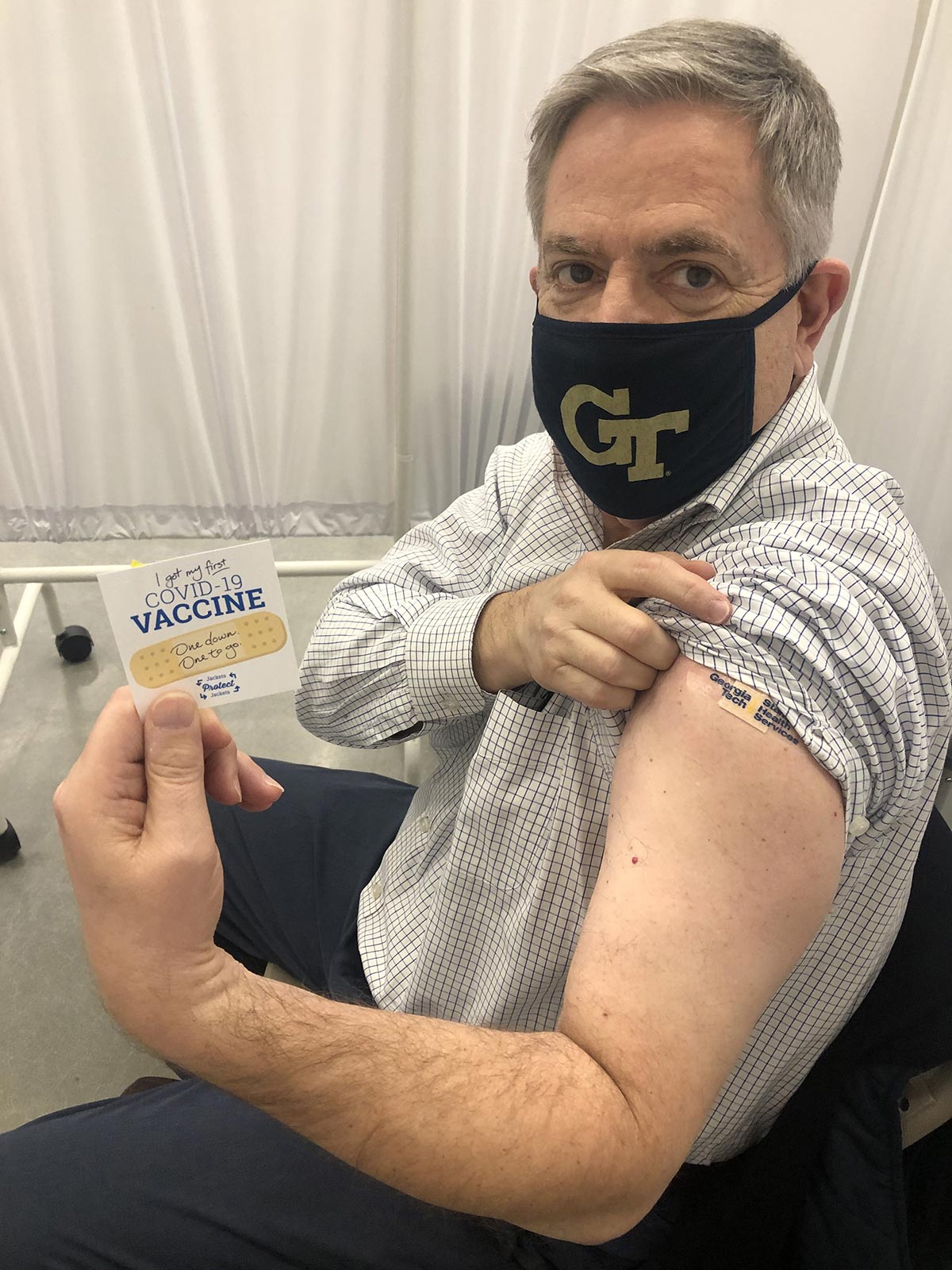 "I got vaccinated not just for my own well-being and safety but for all the people around me-my family, friends, co-workers and students."
— John Stein, Brandt-Fritz Dean of Students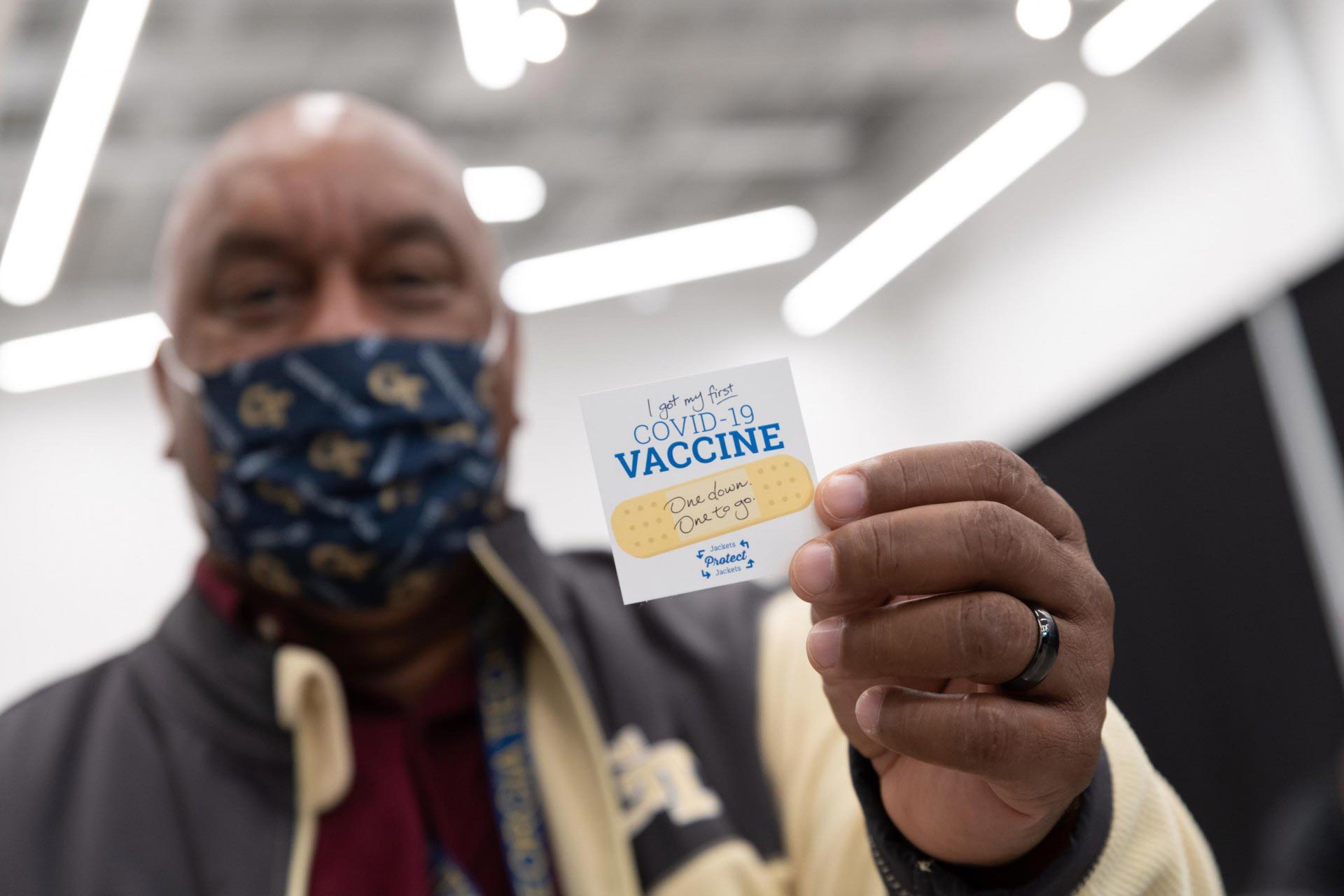 "My church, Providence Missionary Baptist Church, held a virtual forum with three doctors explaining the medical facts about the vaccine. They talked about the clinical trials and dispelled many of the misconceptions. After the forum I had a better understanding of the vaccine's safety and why it was necessary for me to get it."

—Marlon Ellis, area maintenance manager, The Kendeda Building for Innovative Sustainable Design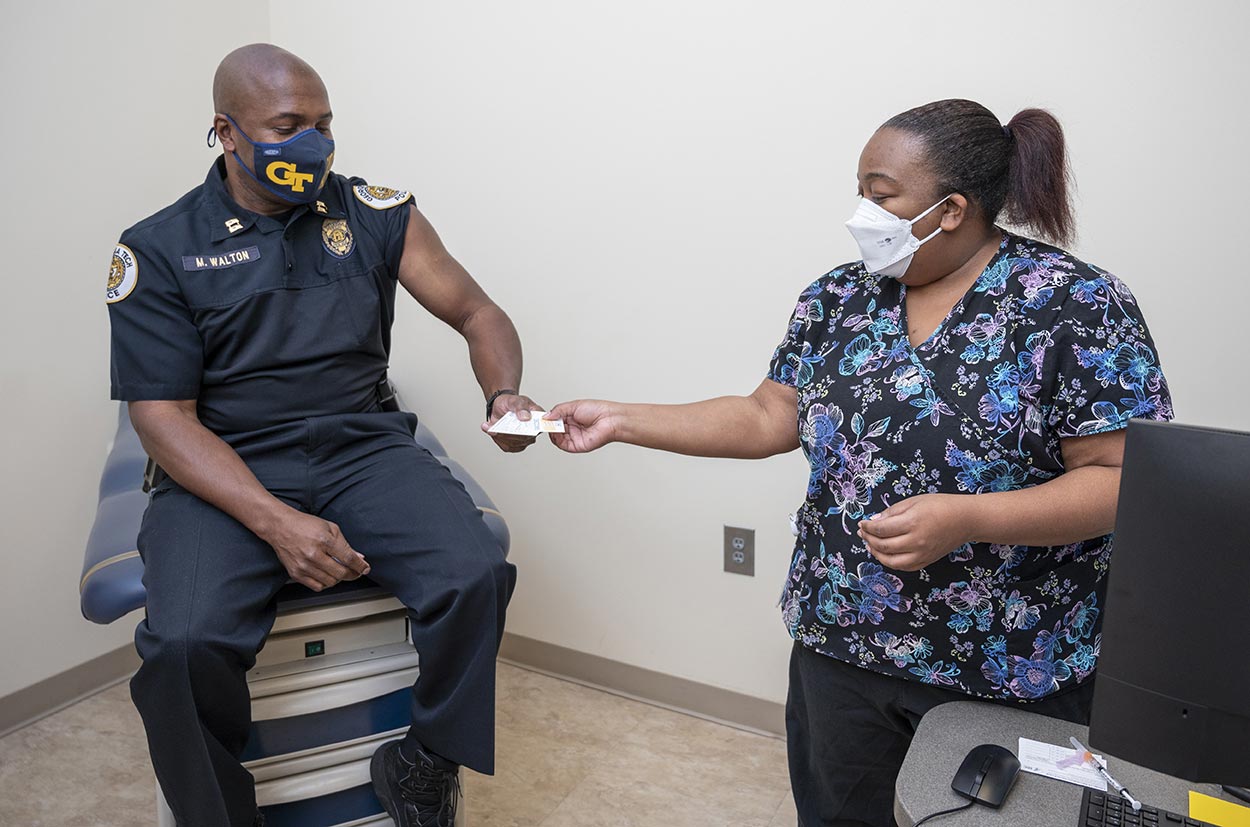 "I was excited to get the vaccine because to me it is the sense of knowing that we are one more step closer to getting back to some type of normalcy in the world."

—Captain Marcus Walton, Georgia Tech Police Department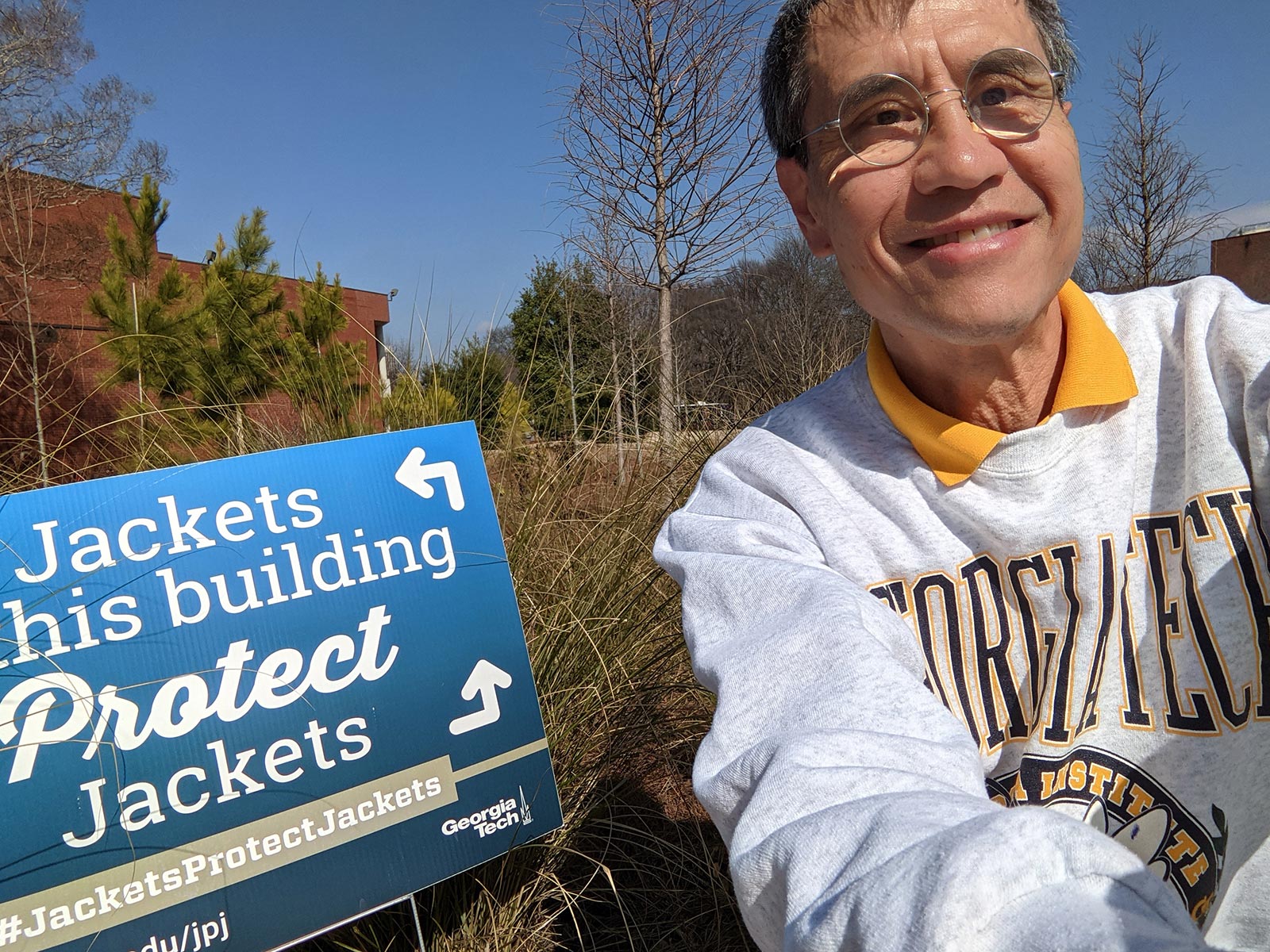 "I heard many people were eligible for the vaccine but did not get it. I teach remotely and can avoid encounters with others. So, I thought I could help if I let others get it first. However, Pinar Keskinocak and others told me that it is people like me that slow down the process. Therefore, I went to get my shots and recorded the process to urge others to do the same.

Please do it. Jackets help Jackets. Think that you are doing this for our community, not just yourself."
—Chen Zhou, associate chair for Undergraduate Studies and associate professor, H. Milton Stewart School of Industrial and Systems Engineering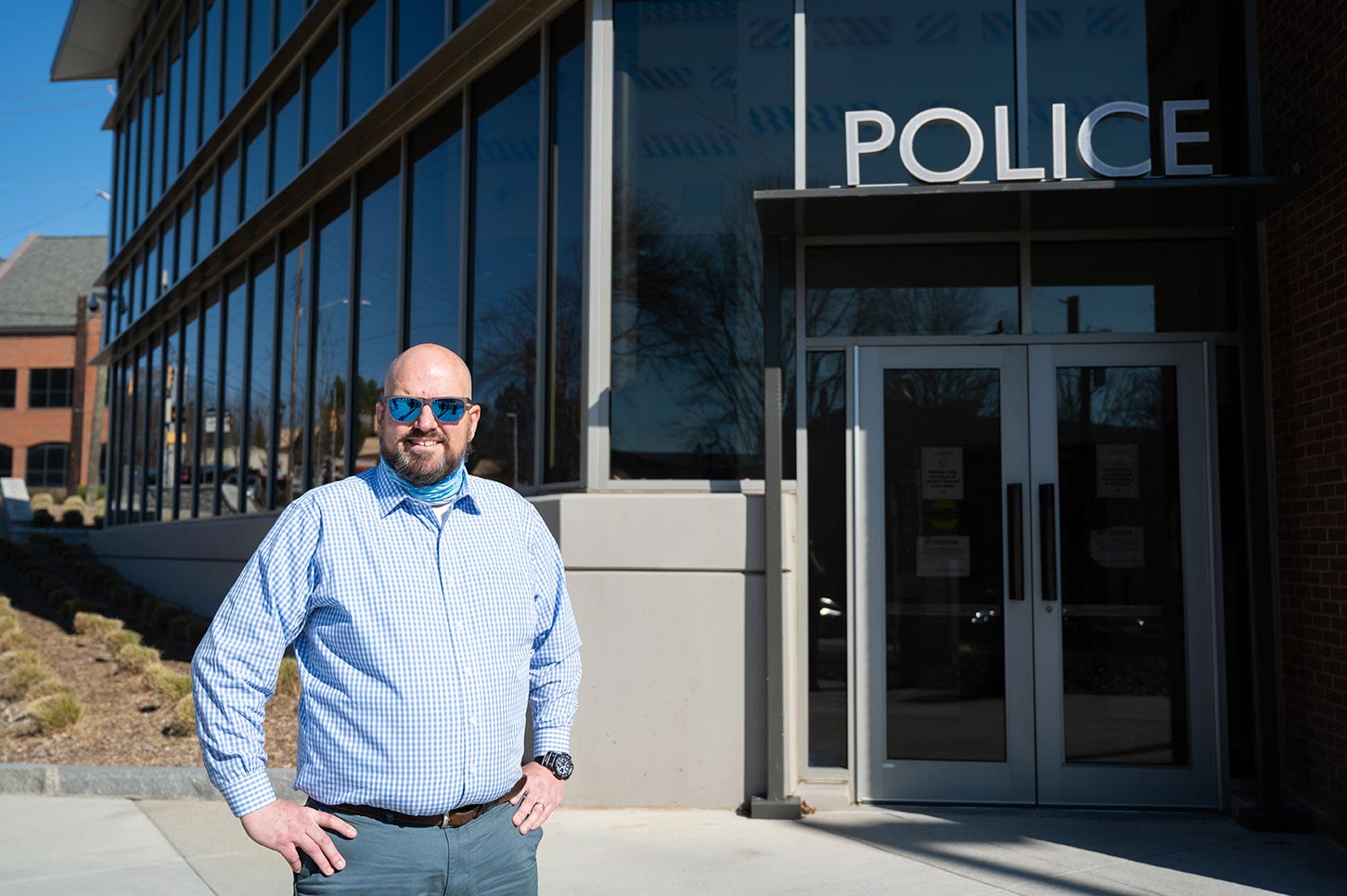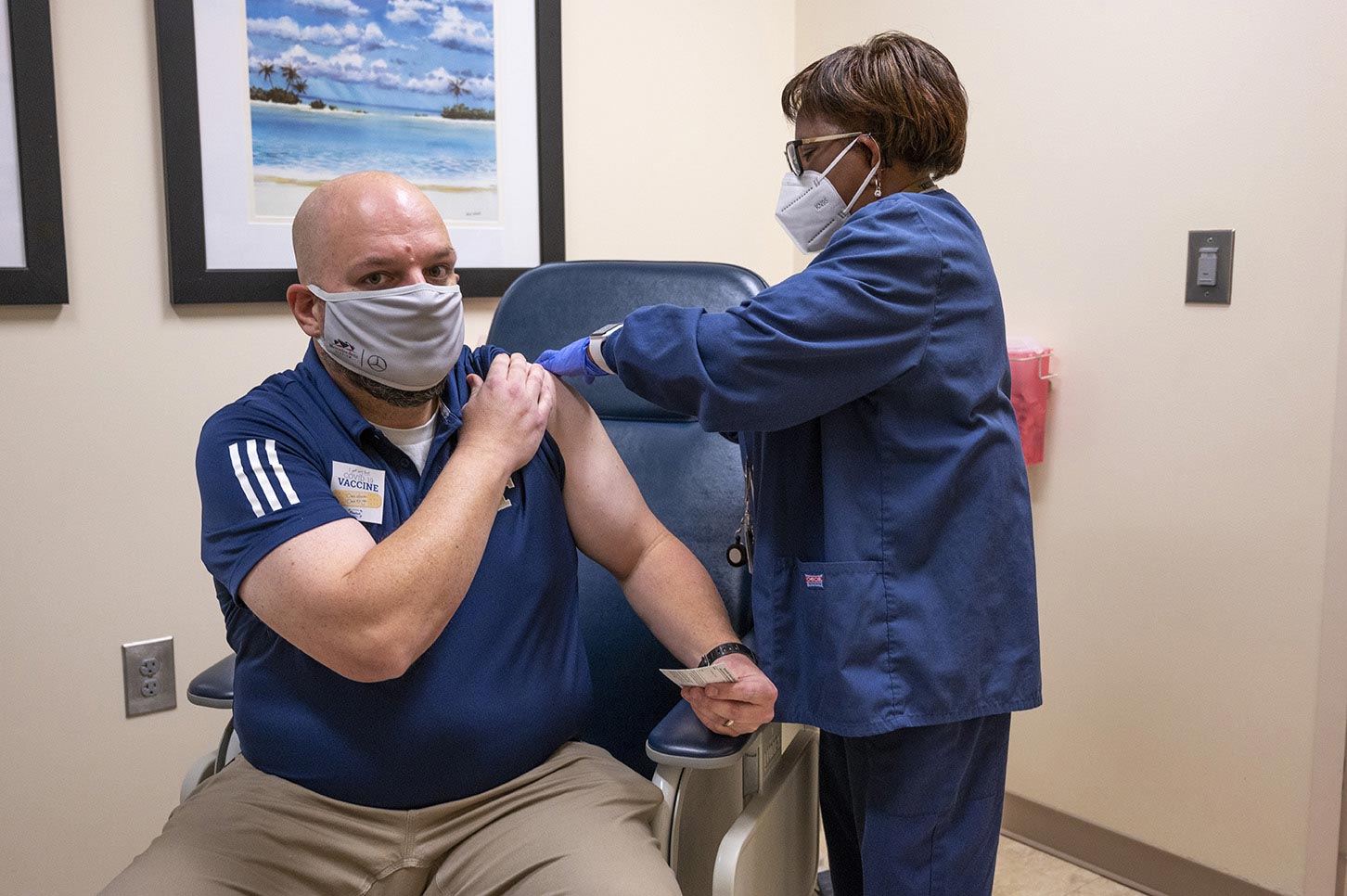 "I want to provide the best protection for my family, my friends, co-workers, and community by significantly lowering my chance of infection. Further, I can protect myself from severe disease should I become infected. After we lost one of our own, Officer James Cornacchia, last year to Covid-19, it underscored how vulnerable many of us are to this virus.
We started working on Covid-19 planning last January and it has consumed my life since. I cannot recall a day of work in the past year that wasn't focused on the pandemic. But now that we have vaccine available, we have the single greatest tool in the fight against Covid-19. However, it is only effective if we take the vaccine; it cannot affect the pandemic sitting in freezers and warehouses."
—William Smith, director, Georgia Tech Office of Emergency Management and Communications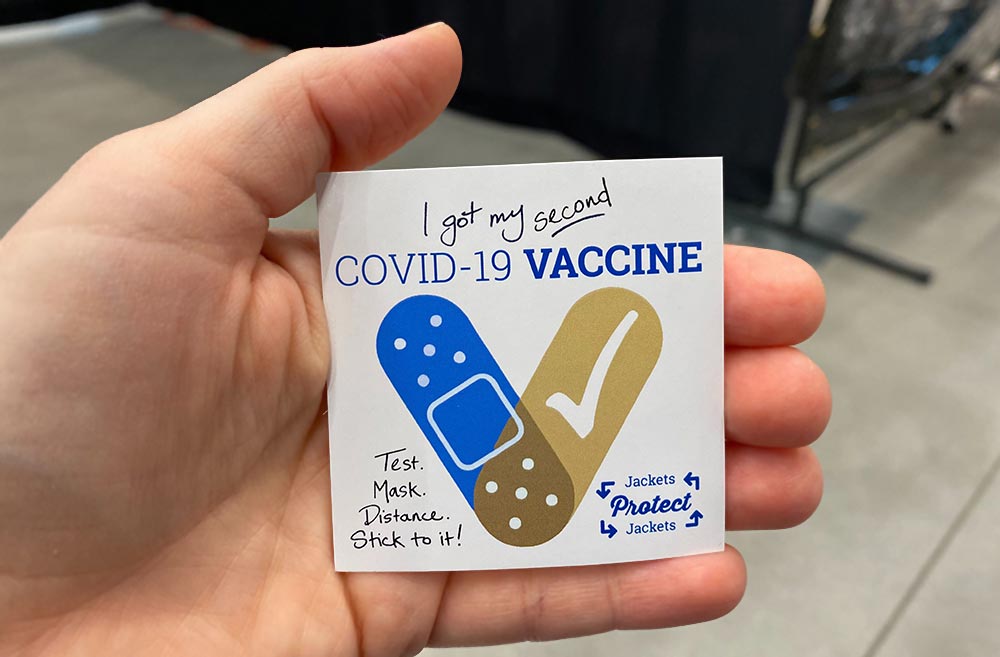 Credits
Writer: Victor Rogers
Photos: Evan Atkinson, Allison Carter, Rob Felt, Christopher Moore, Kim Harrington, Quinae Ford, Enrique Victrum, Chen Zhou