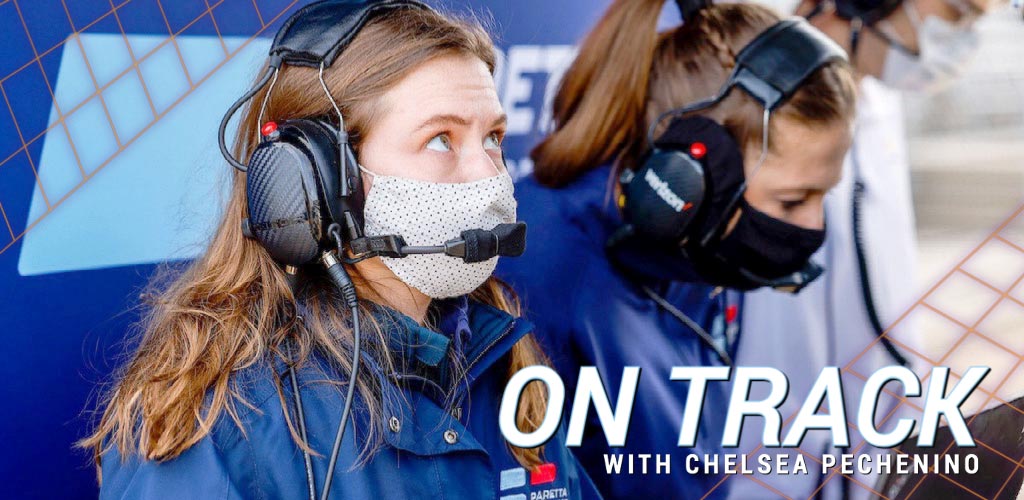 Chelsea Pechenino says she loves driving in Atlanta. Because, even on Atlanta roads, if it has to do with cars, it brings her joy — a joy that her father inspired in her from an early age.
"I was 2 or 3 years old and watching races with my dad in Kennesaw, Georgia," Pechenino recalled.
Pechenino's father not only steered her toward racing, but also toward Georgia Tech. "My dad raced for GT Motorsports as a student at Tech. I grew up wearing all kinds of Tech gear," Pechenino said. "I knew I wanted to come here since I was really little."
Pechenino is now double majoring in mechanical engineering and business at Tech. She calls racing the "pinnacle of engineering. You're pushing to extreme limits and seeing how far you are willing to go."

In May, at just 21 years old, Pechenino reached a pinnacle of her own, serving as assistant data engineer on a historic racing team at the 2021 Indianapolis 500. For the first time in motorsports history, a team featured a majority of women, including owner Beth Paretta of Paretta Autosport, the driver, four of seven pit crew members, and two engineers. The team also has women serving in every front office role.
The opportunity was a dream come true for Pechenino, who has followed Paretta and her work on the racing circuits. "I sent her my resumé as a 16 year old. I said I'd sweep floors and run errands — I just wanted to get involved."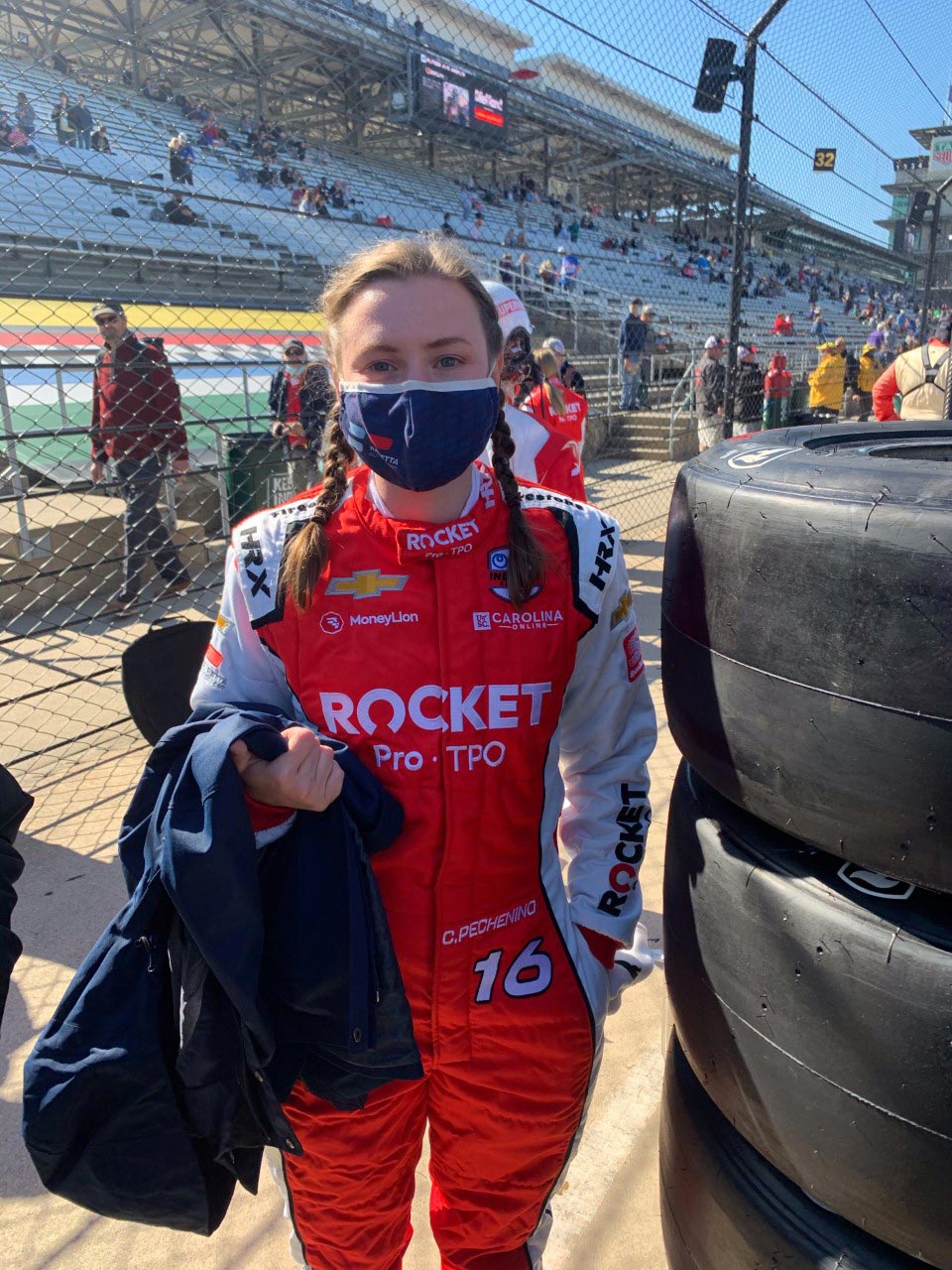 Pechenino knew that Paretta planned to put together a new team to race the Indianapolis 500 for the first time this year, but she didn't tell anyone she had applied to work with the motorsports team.
She got the call at her sorority house. "I was shocked," Chelsea said. Her Kappa Alpha Theta sisters, who were used to seeing her glued to races and news from the motorsports world, showered her with congratulations.
Pechenino joined the crew in April to begin training for the Indy 500 as assistant data engineer. None of the women on the pit crew had been to an IndyCar track before. Some had never been to any race track. Trainings for the "over-the-wall" crew started at 4:30 in the morning. The pit wall separates the pit lane from the infield and garages. Pechenino would arrive a little bit later, as her role was behind the wall. After she took part in ten hours of practice and tests, Pechenino attended classes and caught up on homework.
In the early days the crew struggled with 18-second pit stop times. But by race day, the crew had it down to five or six seconds — on par with all-male crews on the racetrack.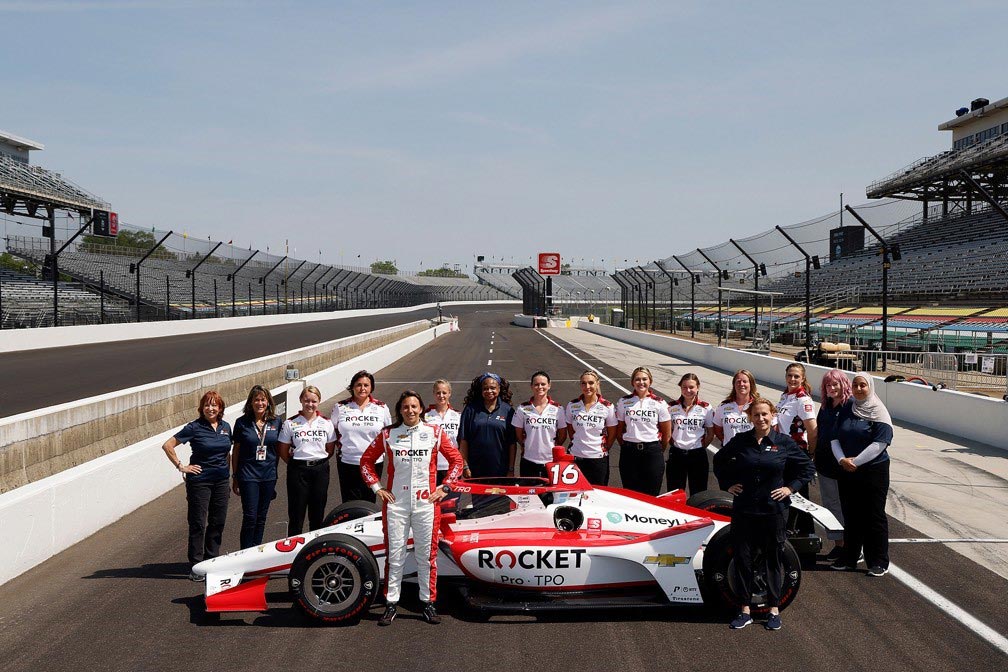 During pit stops Pechenino served in a role commonly known in racing as the "deadman," working behind-the-wall to control the flow of fuel into the car. She also worked as the junior DAG, or Data Acquisition Guy.
"I prefer dead woman," Pechenino told ESPN's reporting crew covering the team's landmark race. "And data acquisition gal."
In her role, Pechenino was stationed behind the wall at a computer, analyzing the live data coming from the car's electronics systems and sensors — including the all-important fuel consumption data. As the head data engineer and the race engineer provided information to the team's race strategist to make the call about driving details, and Pechenino's role was to help check and monitor the car's equipment. "I assisted in ensuring we had functioning sensors and reasonable data while doing the pit stops during the race," she explained.
Together with the driver and race strategist, Pechenino helped make data-driven decisions about how to run the race.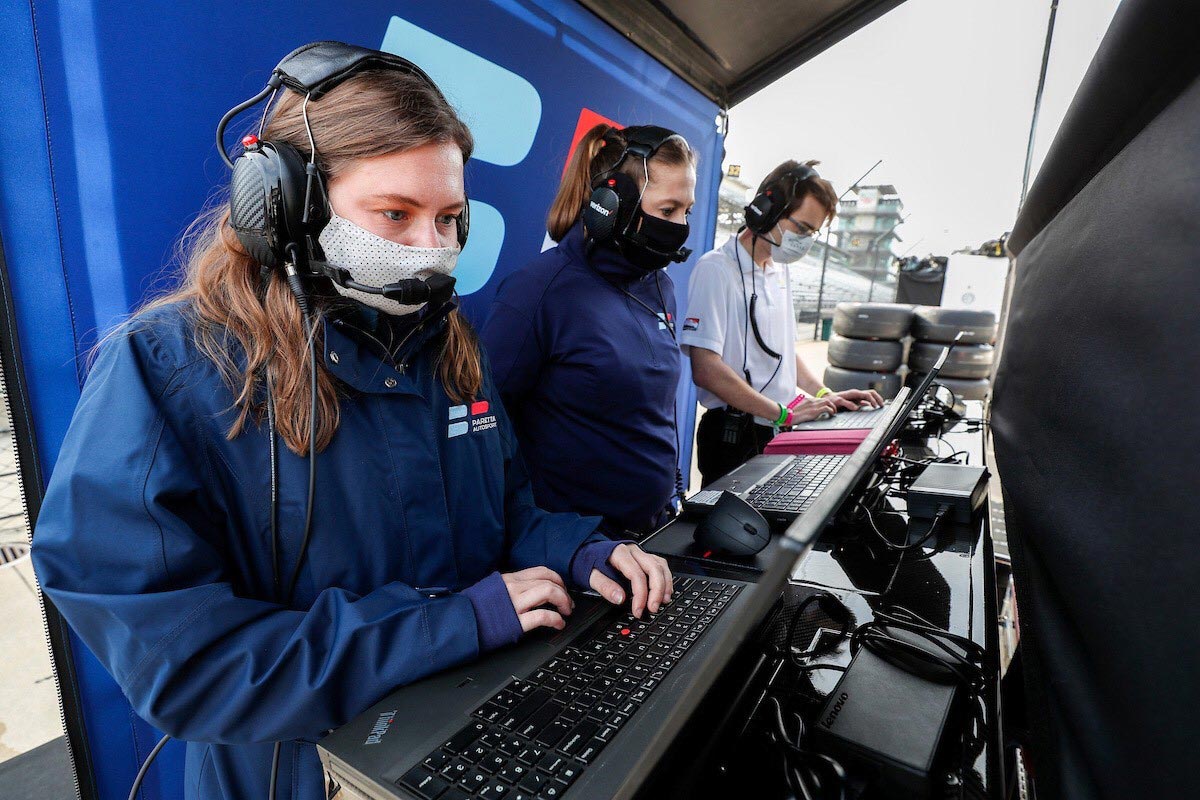 The Paretta team car was driven by Swiss driver Simona di Silvestro, one of just three women to ever have a top-3 finish in an IndyCar race.
During pit stops, Pechenino also played a pivotal role by running the equipment that controls the flow of fuel into the car. "I had to wear a head to toe fire suit. The fuel burns clear and the temperatures on the track are extremely hot," she explained.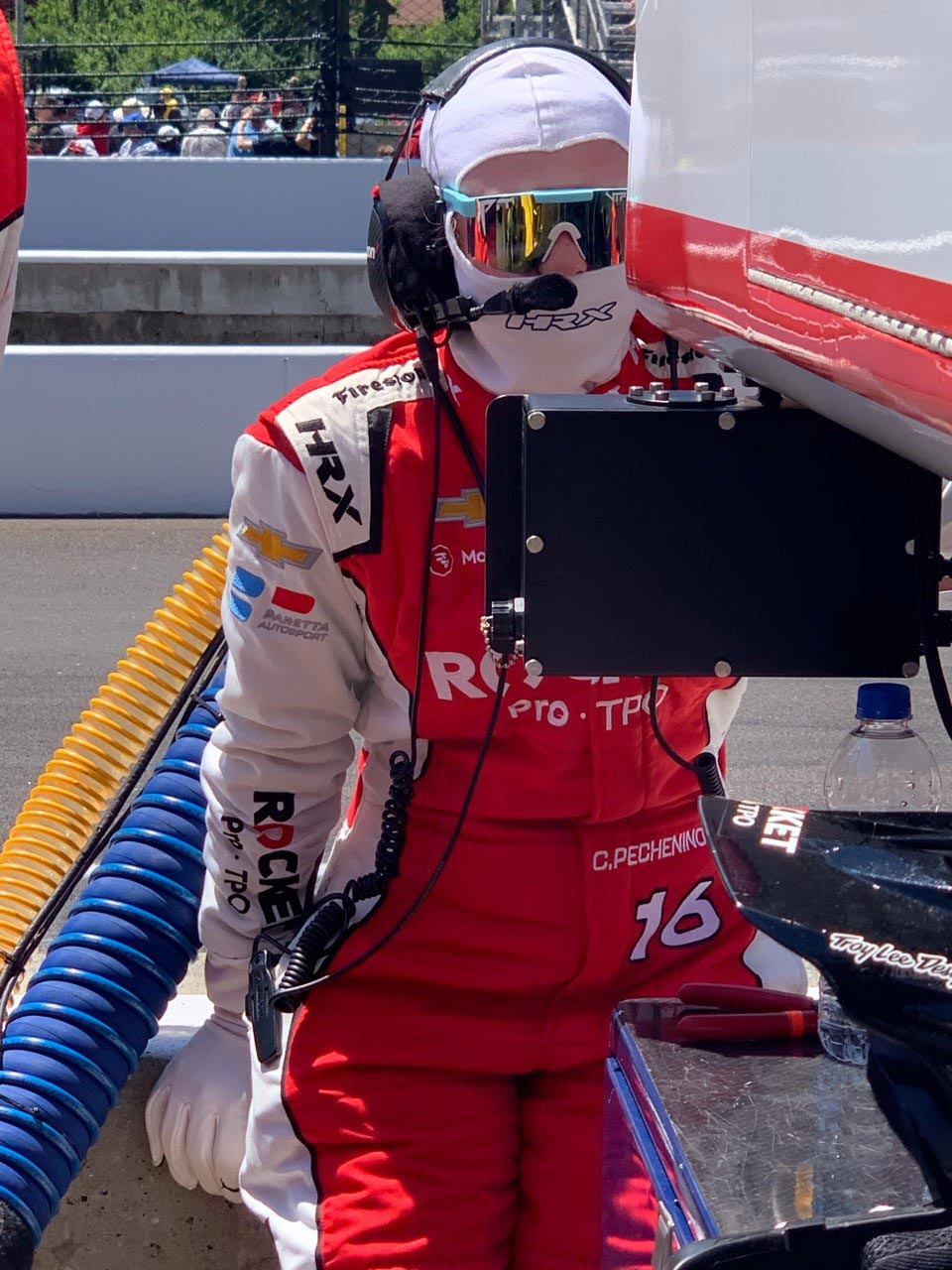 Paretta had climbed to 21st place before the final pit stop. The team hopes to race again soon, and Pechenino will be watching and waiting, with valuable experience that will help her move toward her ultimate goal — becoming a racing engineer and maybe even a team owner.
"That's why I'm studying business too. Racing also has that entertainment element. I want to know all sides of the industry including funding, marketing, and branding," she said.
One of her coolest experiences was being stopped at her hotel in Indianapolis by an awestruck young girl who noticed her Paretta jersey.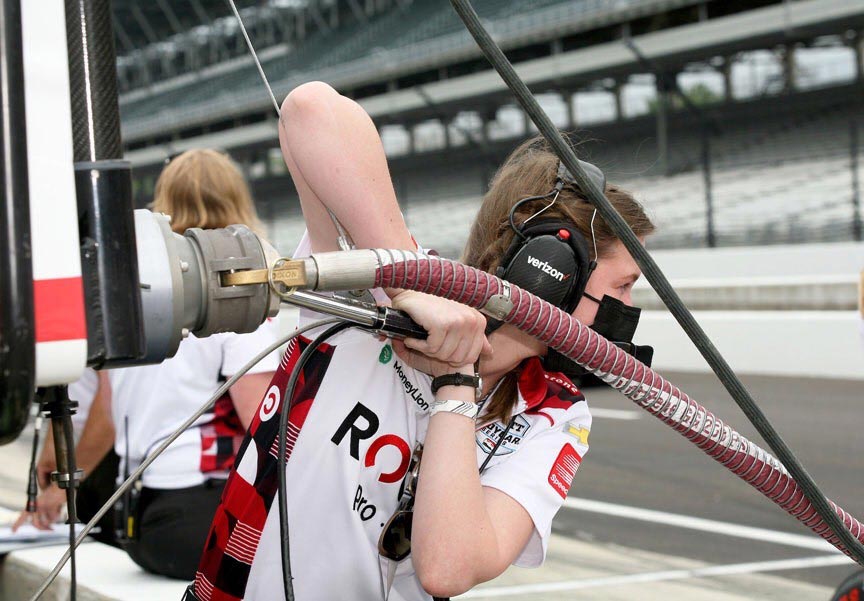 "We are changing the game, and if we can inspire one little girl, that's half the battle," Pechenino said. "I hope I can show more girls you can go and become whatever you want to be."
Credits
Text/Design: Steven Norris
Photos: Paretta Autosport & Chelsea Pechenino