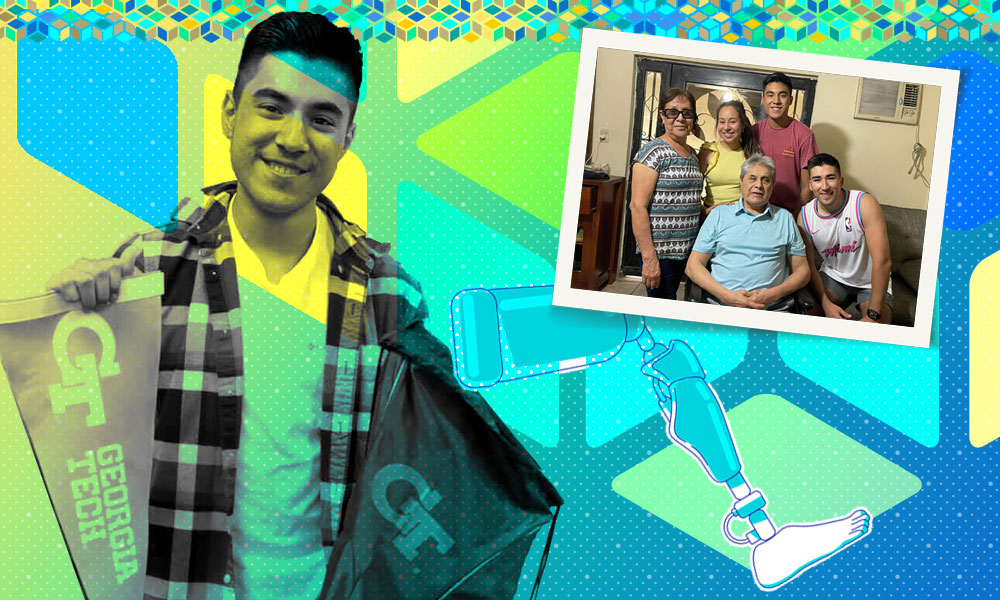 Growing up as a first-generation U.S. citizen, Mario Lopez always knew he wanted to attend college and become an engineer. His family had immigrated to East Dublin, Georgia from Mexico in 1998, and, despite living in a rural town where career options were somewhat limited and pressures to learn a trade were strong, his aspirations to attend Georgia Tech — his dream school — never waned.   
"I've always thought college was something worth fighting for. My parents have always kept me focused on academics, unlike many kids in my hometown who were focused on finding work," said Lopez. "My high school was underfunded for the better part of my academic career. We had very limited choices in the classes we could take, and our STEM program was barebones. But I never let that stop me. Then once I learned about Georgia Tech's biomedical engineering program and the partnership with Emory, I knew getting into Tech was a challenge that I had to take myself."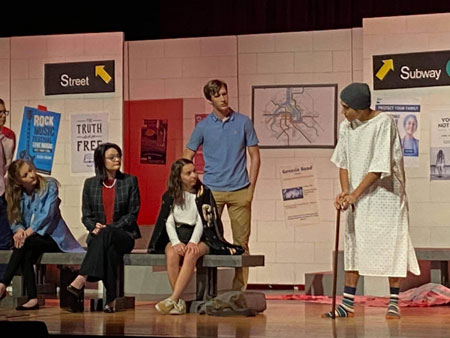 Now, having graduated as salutatorian of his high school in June, Lopez is the first man in his family to graduate from high school and attend college. Fall 2021 marked his first semester at Georgia Tech, where he's majoring in biomedical engineering on the pre-health track.
"Biomedical engineering is the perfect mix for me, because I'm able to apply my love for the medical field and my passion for mechanical engineering into something useful," he said.
Once he earns his Georgia Tech degree, Lopez hopes to develop and construct affordable neuroprosthetics to help improve the lives of patients with diabetic amputations.  
"In the Hispanic community, there is a growing epidemic of diabetes and cardiovascular diseases, which leads to a disproportionate amount of amputations. More than half of all Hispanics and Latinos will develop Type 2 diabetes in their lifetime," Lopez said. "Unfortunately, I have seen this statistic in action across my family. Both of my grandfathers are amputees. One of them is a double amputee, and one lost his vision because of diabetes. I'm inspired by the passion and drive my grandfathers have to be independent and to live a life that they want. I want to focus on developing affordable prosthetics that will give amputees freedom to not be confined to a bed or rely on someone else."


You will be fighting an uphill battle, but just because something is difficult, doesn't mean it's impossible...First-generation students are capable of so much.

-Mario Lopez
Lopez hopes his story will inspire other first-generation students to pursue their college goals and be proud of their journey getting there.
He advises, "If you're coming from an immigrant family like me, we are the ones taking the first step to make it easier for others later. You will be fighting an uphill battle, but just because something is difficult, doesn't mean it's impossible, and it doesn't mean we have to hinder ourselves in progressing. First-generation students are capable of so much."