Trends to Watch in 2022 
As we continue to live through a pandemic and pursue its end, we hold on to what we've learned, seek to regain what we've lost, and continue to build a more sustainable world —  and technology increasingly informs virtually every aspect of our lives, bringing both risks and rewards.
Where will it take us in 2022? 
We asked Georgia Tech faculty and research experts to forecast what they see as potential trends for the coming year, based on recent events and what's on the horizon. 

De-Risking Business
Improving Cybersecurity Through Artificial Intelligence
Artificial Intelligence allows the processing of huge amounts of data and can highlight aberrant usage patterns, including risky online behavior that can lead to breaches and attacks.  
"Cybersecurity is high on the list of things to watch this year due to the significant number of large hacking events that have occurred over the last couple of years," says Olufisayo Omojokun, director of the College of Computing's Division of Computing Instruction.
Peter Swire, the Elizabeth and Thomas Holder Chair and professor of law and ethics in the Scheller College of Business, professor in the School of Cybersecurity and Privacy, and associate director for policy at the Institute for Information Security and Privacy, agrees, noting that cybersecurity issues are a topic of international negotiation. 
An important trend in 2022 will be the use of machine learning to detect and respond to cybersecurity attacks, predicts Deven Desai, a professor of law and ethics in Scheller College.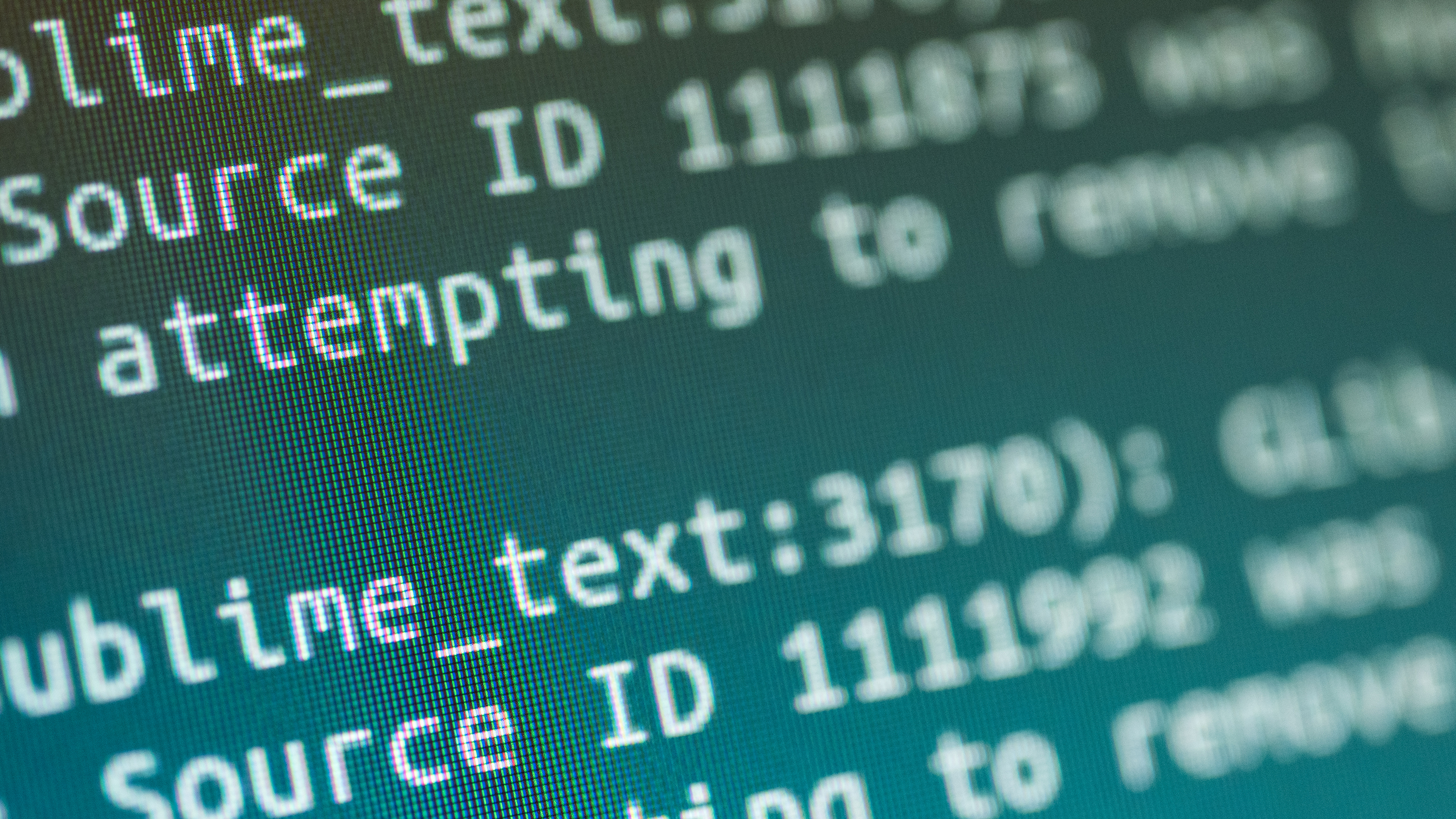 ---
Building Trust in the Machines
Artificial intelligence (AI) that can understand and express human emotions may be on the horizon in 2022. This is just one of the major tech stories that experts from Georgia Tech's College of Computing say could be trending in the new year.
"AI with emotions will be the next large wave," says advisory board member Mark Bell. "This is incredibly important and a challenge for us to address."
This response highlights the increasingly critical role of ethics and responsibility in AI, which several experts also see as likely affecting the field in 2022.
"One of the biggest critiques of artificial intelligence is that there's an inherent bias," Desai says. "It's not inherent, but it's very likely." 
He predicts that the biggest trend in 2022 will be building trust around AI and machine learning. He also foresees increased scrutiny and debate around AI data. "The focus in the coming year will be on making the searching and sifting tools of AI and machine learning more attuned to potentially skewed results [in order to] bring better, more inclusive results," he said. "And that will build trust."

A Good Challenge: The Future of AI
Predictions for Artificial Intelligence and machine learning in 2022 and beyond.
"You have all these fast-acting attacks and there's no way a human can keep up. To counter that, we'll have machine learning systems detecting what's an attack and what's not, and figuring out how to respond."
- Deven Desai
Addressing the Microchip Shortage
One of the big technology and supply chain stories of 2021 was the global shortage of microchips that affected huge parts of the business world.
"Almost any consumer device that is electronic tends to have at least one semiconductor chip in it," explains Madhavan Swaminathan, the John Pippin Chair in Electromagnetics in Georgia Tech's School of Electrical and Computer Engineering. 
"We need to bring more manufacturing back to the U.S." 
- Madhavan Swaminathan
Our current shortage of these all-important chips started with the Covid-19 pandemic. When consumers started staying at home and car purchases took a downward turn, chip manufacturers tried to shift to make more chips for other goods like smartphones or computers. 
"Ford Motor Company recently decided to invest in their own chip production," says Kevin Shankwiler, a senior lecturer and the undergraduate program coordinator for the School of Industrial Design. 
America's semiconductor chip shortage is likely to continue into 2022, and Swaminathan predicts that the U.S. will need to make major changes to the manufacturing and supply chain of these chips in the coming year to stave off further effects.
"We need to bring more manufacturing back to the U.S.," he says. "The U.S. government has recognized the importance of this semiconductor chip shortage and is trying to address the issue directly."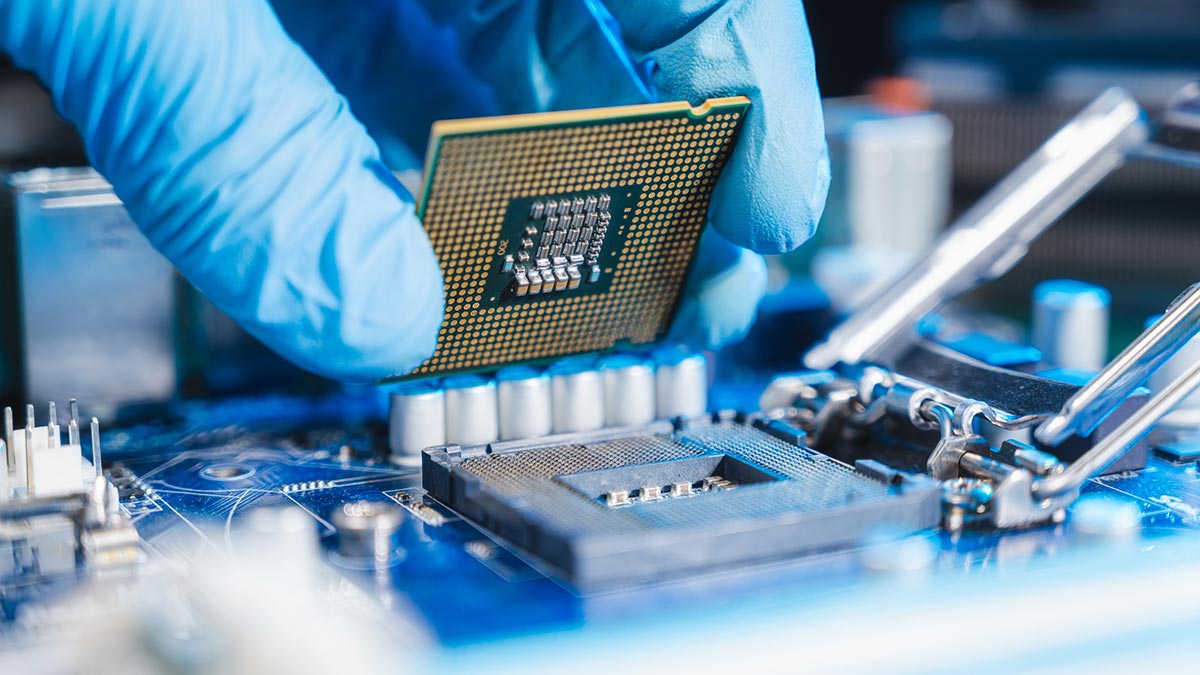 ---
Twinning for Safety, Efficiency, and Savings in Commercial Construction
As communities look to improve service through technology, more and more are interested in an emerging field known as smart city digital twins — a concept that originated here at Georgia Tech.
A Smart City Digital Twin is a virtual platform that utilizes data and internet-of-things technology to replicate and emulate changes happening in a real city's infrastructure systems to provide insight that could help improve sustainability, resilience, and livability.
"It's a bringing together of the virtual and the physical worlds, where you create a virtual version of the real-world system and you stream data into it," says John Taylor, the Frederick Law Olmsted Professor in the School of Civil and Environmental Engineering,
"What the digital twin does is allow you to monitor how the system is performing, but importantly, it can also allow you to see potential issues that are coming up before they actually occur. And you can do scenario analysis and simulation with that data to determine what the future state might be."
Director of the Digital Building Lab at Georgia Tech, Russel Gentry, has seen the benefits this brings in planning, project management, and cost savings.
In the coming year, Gentry expects the idea of a digital twin to grow exponentially as its uses expand. Digital twins will be used to test building safety and efficiency, and even retrofitting existing buildings with new and improved technologies.

The Future of Work
Teaching Workers New Skills
In November 2021, more than 4.5 million people quit their jobs in the U.S. alone, the biggest spike on record and continuing a pattern of transition and upheaval. As the pace of change continues to increase, we need to be able to rapidly reconfigure workforces to address new challenges. 
"The unpredictability of the job market over the past year has prompted many people to consider their current career trajectory and skills," says Ashok Goel, co-PI and chief scientist for Tech's Center for 21st Century Universities (C21U).
In 2022, "It is critical that we leverage technology to develop better tools to sync up employers and educators so that job seekers have clear paths to reskilling." 
Over the next two years, the Competency Catalyst, which includes Eduworks, C21U, the University System of Georgia, and the Credential Engine, will develop prototypes of digital tools to support critical workforce reskilling in the United States. 
"Given the high cost of turnover, reskilling current employees is a cost-effective strategy, with many benefits," says Matt Lisle, director of digital learning technology for C21U.  
---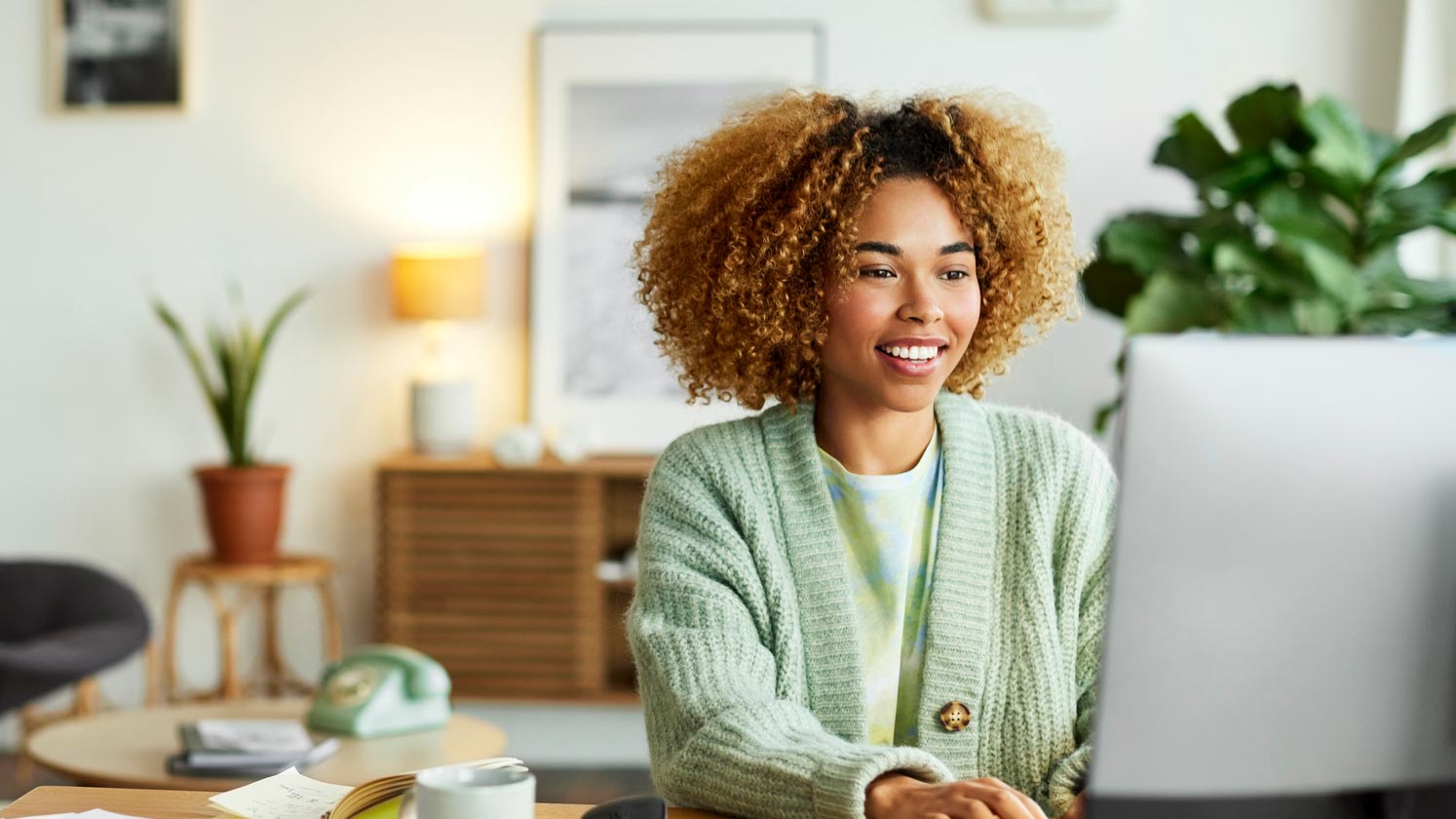 Meeting Learners Where They Are 
 
Access to flexible and affordable education has skyrocketed due to the pandemic. In 2021, Georgia Tech saw a 200% increase in adult learners.
While there has been much progress, the dramatic landscape change over the past two years has placed the need for additional options on the fast track, and the question of technology as the primary mechanism for scaling educational delivery is at the forefront. 
"The strategy of developing at-scale programs to serve an elevated level of students has been central to widening access, driving affordability, and intelligently using technology," said Yakut Gazi, associate dean of learning systems, Georgia Tech Professional Education. 
As the workforce and workplaces change, traffic and transportation needs likely will as well. Georgia Tech researchers are using metro Atlanta as their laboratory to bring holistic solutions to transportation needs.
"I see huge opportunities for artificial intelligence, cognitive science, and human-centered computing to make an impact on education and training."
- Ashok Goel
The use of real-time analytics can be faster, cheaper, and potentially more accurate than traditional government transit surveys, which are slow, costly, and update relatively infrequently.  
"From my perspective, there's enormous entrepreneurial opportunity in enabling better access to education via cloud computing," says Sheetal Wrzesien, a 1994 Georgia Tech computer science graduate and an advisory board member for the College of Computing. 
"The biggest trend now," Goel said, "is that we are taking education to wherever learners live and work. I see huge opportunities for artificial intelligence, cognitive science, and human-centered computing to make an impact on education and training."  
Rebuilding a Better Society
Covid-19 and Public Health Policies
 
The pandemic has defined a strain in the relationship between scientists and some segments of the general public. Some policymakers, as a reflection of that divide, have made decisions related to public health that do not always match generally accepted science.
"In many ways we're setting the stage for the other looming global crises that we're being faced with."
- Cassidy Sugimoto
For academic leaders in public policy like Cassidy Sugimoto, the Marie Patton School Chair in the School of Public Policy, this is one of the biggest challenges our society will face in the coming year. Bridging the divide and building the relationships that will result in better policy will have ramifications that last decades.
"In many ways we're setting the stage for the other looming global crises that we're being faced with, like climate change and issues around social justice," she said.
"All of those are going to take the same kind of navigation in communication between the public, scientists, and policymakers — not just within regions, but globally."
It's a challenge that she and her colleagues have dedicated their careers to taking on.
---
Improving Transportation
As the workforce and workplaces change, traffic patterns and transportation needs are changing as well.
And while advanced technology offers solutions, many communities are faced with significant challenges stemming from residents' diverse technological barriers and travel needs.  
In 2022, Georgia Tech researchers are working to develop systems that will improve travel mobility, safety, equity, and sustainability, using the city of Peachtree Corners, Georgia, as an immersive living lab. 
For underserved and underrepresented residents, the solutions will include strategies to overcome information deserts in lower-income neighborhoods, age-related technology savviness issues for senior residents, and reduced access to smartphones and transportation options.  
"By the end of this project, we hope to have a framework that can be transferred to any city with a smart and connected framework," says the project's principal investigator, Frederick R. Dickerson Chair and Professor Srinivas Peeta.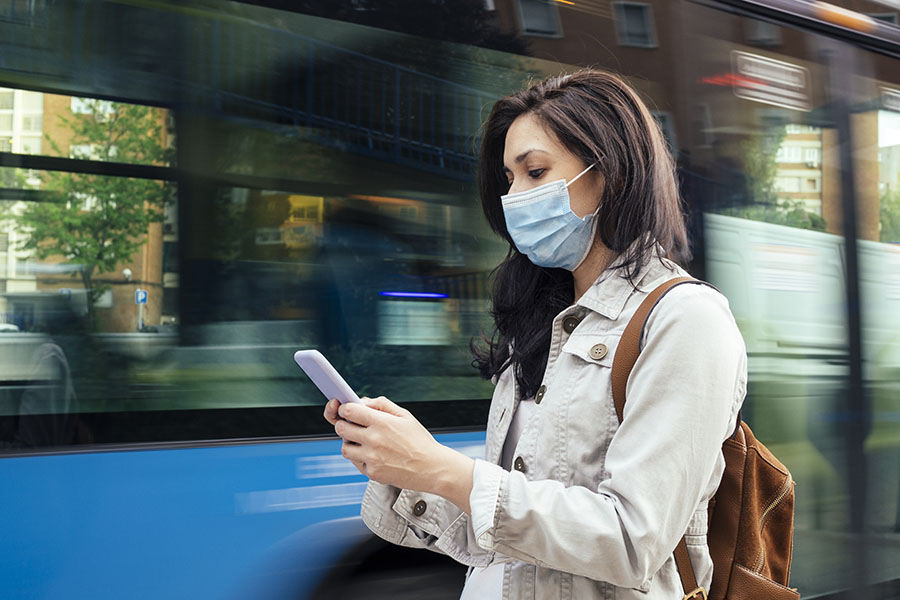 ---
Creating Resilient Economic Policies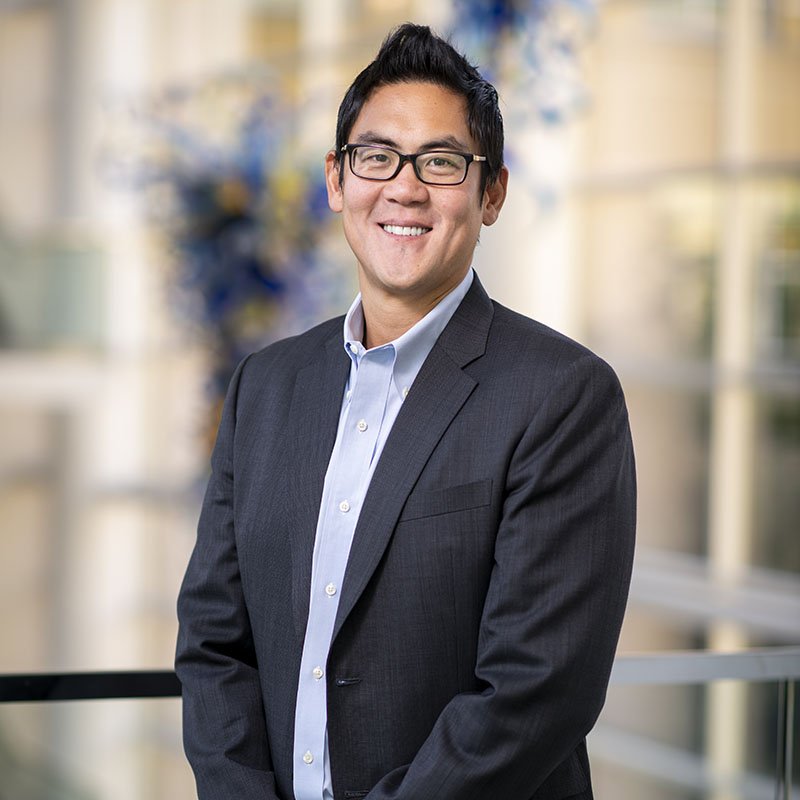 Kaye Husbands Fealing, dean and Ivan Allen Jr. Chair in the Ivan Allen College of Liberal Arts, was recently appointed to the Aspen Economic Strategy Group, which examines some of the most significant economic challenges facing the nation.  
In December 2021, the group released their annual policy volume, Rebuilding the Post-Pandemic Economy, which underscores that the challenge for economic policymakers "is not simply to return to the status quo but rather to rebuild an economy that is more prosperous, dynamic, fair, and resilient to future shocks." 
Georgia Tech's Alex Hsu expects to see continued inflation at a moderate level.
"For a healthy economy to keep growing, we should expect to see some inflation," said Hsu, associate professor of finance in the Scheller College of Business.
"We are seeing some real wage growth recently due to state-level minimum wage raises and large, private employers paying workers more. Amazon and Walmart are prime examples. As workers are paid more, their purchasing power increases, and this should result in upward pressure on prices."
Hsu doesn't think inflation will rise more than 3% beyond 2022, in large part because supply restrictions from the pandemic will start to ease.
He also sees the Federal Reserve raising interest rates and bond prices, which will cause corporations to scale back. "This is not the 1970s all over again," he said.
---
Building Social Equity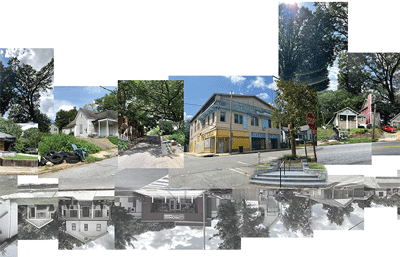 Georgia Tech experts are using architecture to build social equity. The Flourishing Communities Collaborative Lab is partnering with Atlanta's Grove Park community to gather data that will make building modeling fair.
This way, in a disaster like a heat wave, where power will likely first be taken away from those in underserved populations, architects can accurately predict how those homes will be affected. 
"Our faculty are teaching homeowners and residents how to make the buildings they live in smarter, and their lives better," says Julie Kim, director of the collaborative. 
The School of Public Policy is looking at how the revitalization of cities will continue, and how cities address historical inequities.
"The rapid revitalization of our cities over the past several decades has created an opportunity to address the legacy of the unjust public policies of the past," says David Edwards, who teaches an urban policy class in the School of Public Policy.  
The class returned this spring with a focus on historical inequities in urban planning.
"We have not yet broadly adopted the strategies and policies we need to address them successfully. My hope is that this class will focus on what those policies might be and how we might apply them in our cities moving forward." 
---

Safeguarding Humanity for the Future
How can we carry forward what we've learned during the pandemic? How can we safeguard humankind from enduring a similar scenario, or other catastrophes, in the future?
"As a society, we need to use our scientific understanding of ecology and evolution to better shape our response to infectious disease and public health," said Julia Kubanek, professor in the School of Biological Sciences and the School of Chemistry and Biochemistry, and vice president for Interdisciplinary Research.
"The pandemic continues to teach us that viruses (and humans) behave like other forms of life — competing with each other, responding to their environment, and changing over time." Beyond Covid-19, climate change will continue to be at the forefront of conversations both in science and policy. "Addressing climate change is the defining issue for humanity in the 21st century," Kubanek said.
Kim Cobb, professor in the School of Earth and Atmospheric Sciences, Georgia Power Chair, ADVANCE Professor, and director of Georgia Tech's Global Change Program, co-authored a landmark U.N. report last fall issuing a "code red" for humanity. She notes that the intensity of recent storms is a reminder of the intensity of the challenge we face in climate change.
"We are moving into uncharted territory with climate change," Cobb said after Hurricane Ida last fall. "Here in the Southeast, a diverse set of escalating climate change impacts meets a landscape of acute vulnerability in our cities, farms, forests, and along our coasts. The climate we've been living in is not going to be the climate we are living in right now, nor over the next decades."