The Month in Photos: February 2022
Public Nights at Georgia Tech Observatory, Track and Field, and Grad Fest
Public Nights at the Georgia Tech Observatory returned on Feb. 10, with several telescopes set up on the grounds between the Howey and Mason Buildings. The next public night is March 10. See the complete schedule here. Photo taken by Nathan Touchberry.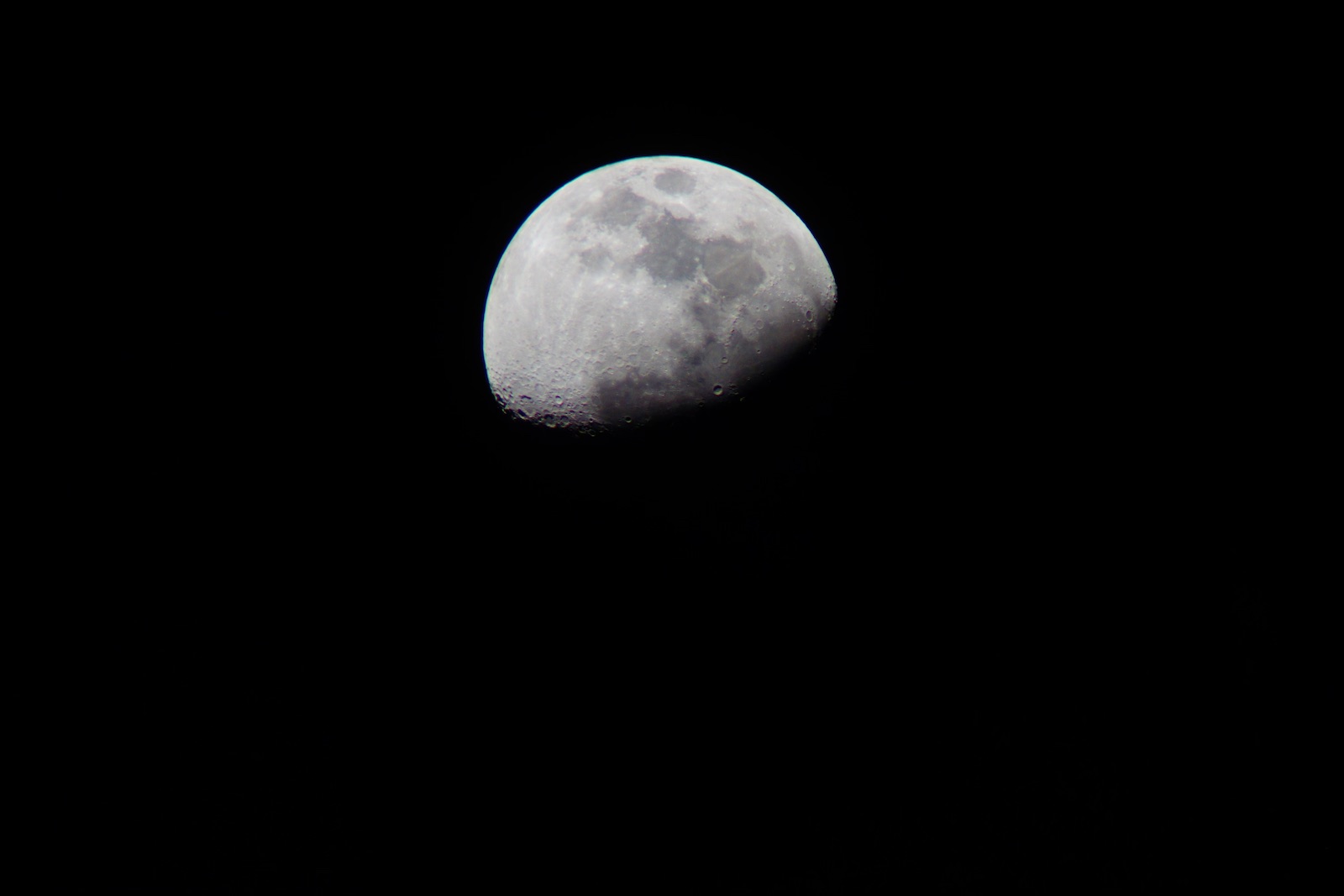 Craters on the moon were clearly visible during Public Night at the Georgia Tech Observatory. Photo taken Feb. 10 by Nathan Touchberry.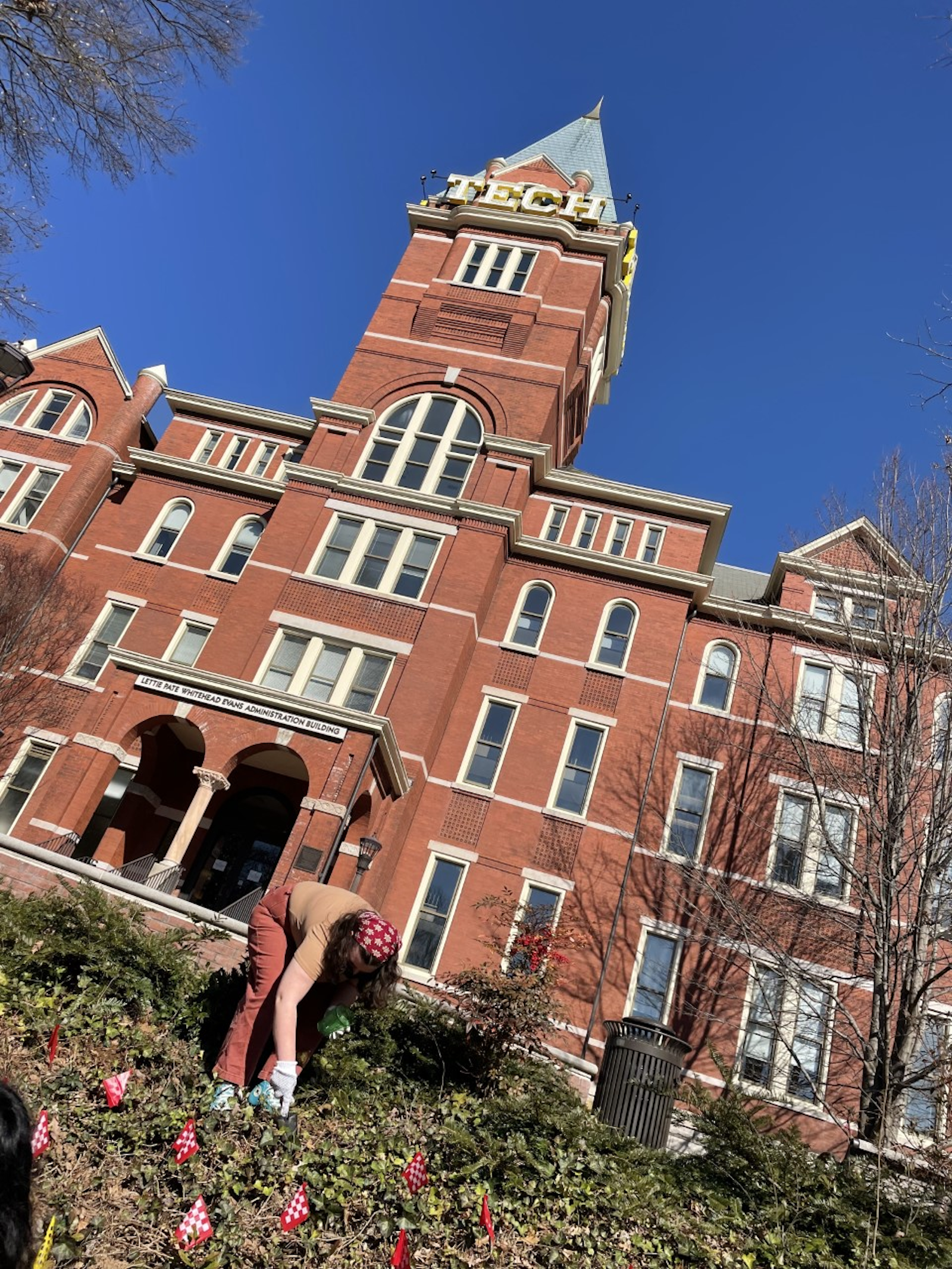 Students from Hillel Georgia Tech planted 1,000 daffodils near Tech Tower as part of The Daffodil Project, a worldwide Living Holocaust Memorial that is planting 1.5 million daffodils in memory of children who perished in the Holocaust and in support of children suffering in humanitarian crises today. Landscape Services prepared holes and marked them with flags so volunteers would know where to plant the bulbs. Photo taken Feb. 1 by Cathy Brim.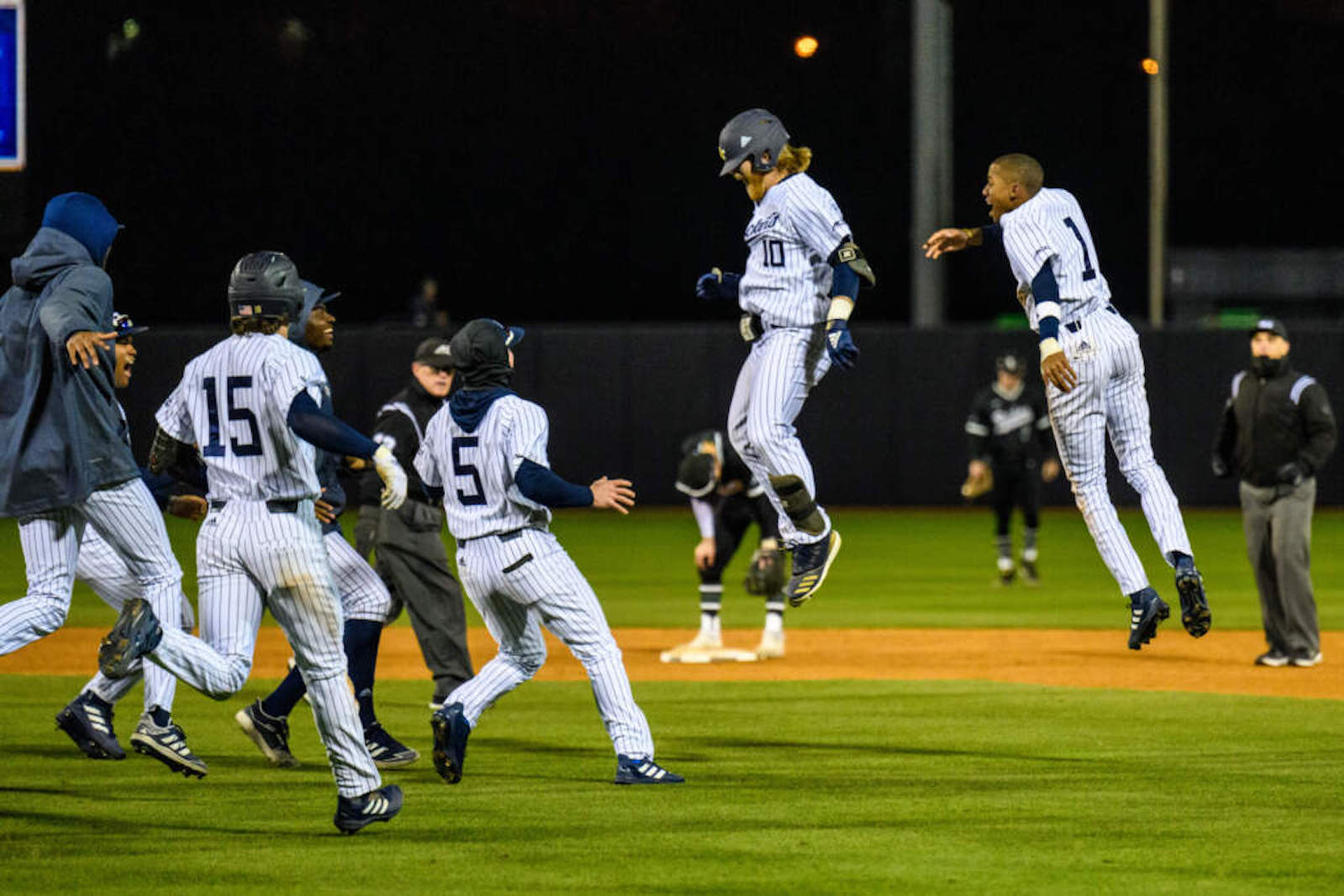 Opening Day Thriller: Georgia Tech baseball quickly regained its status as Cardiac Jackets when Andrew Jenkins walked off Wright State, 9-8, at Mac Nease Baseball Park at Russ Chandler Stadium. Photo taken Feb. 18 by Danny Karnik.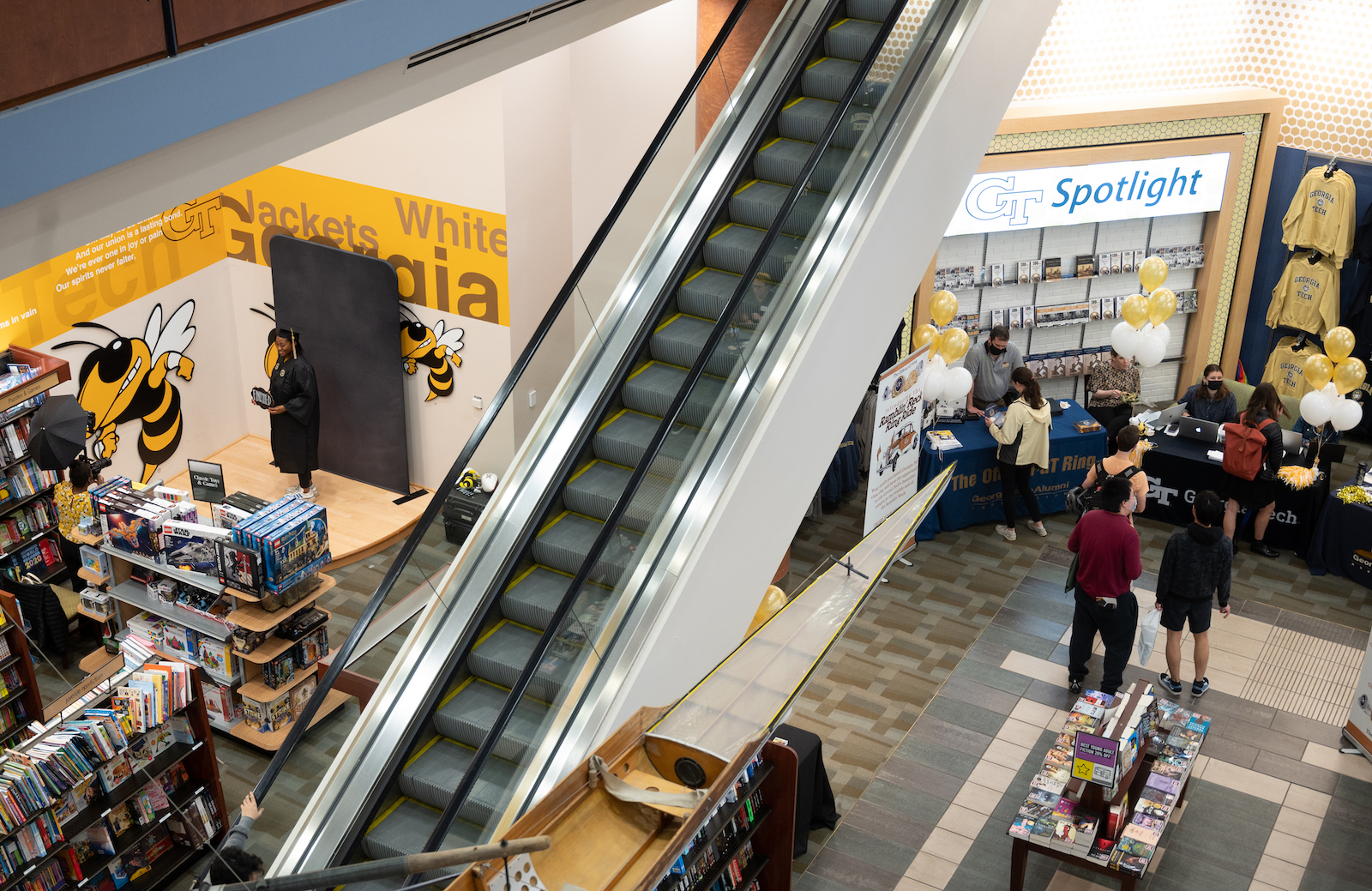 Grad Fest, a one-stop shop for graduating bachelor's, master's, and Ph.D. students to complete their Commencement requirements, was held Feb. 21-25 at Barnes & Noble at Georgia Tech. Students took professional cap and gown photos (left) and inquired about Balfour class rings (right). Photo taken Feb. 23 by Allison Carter.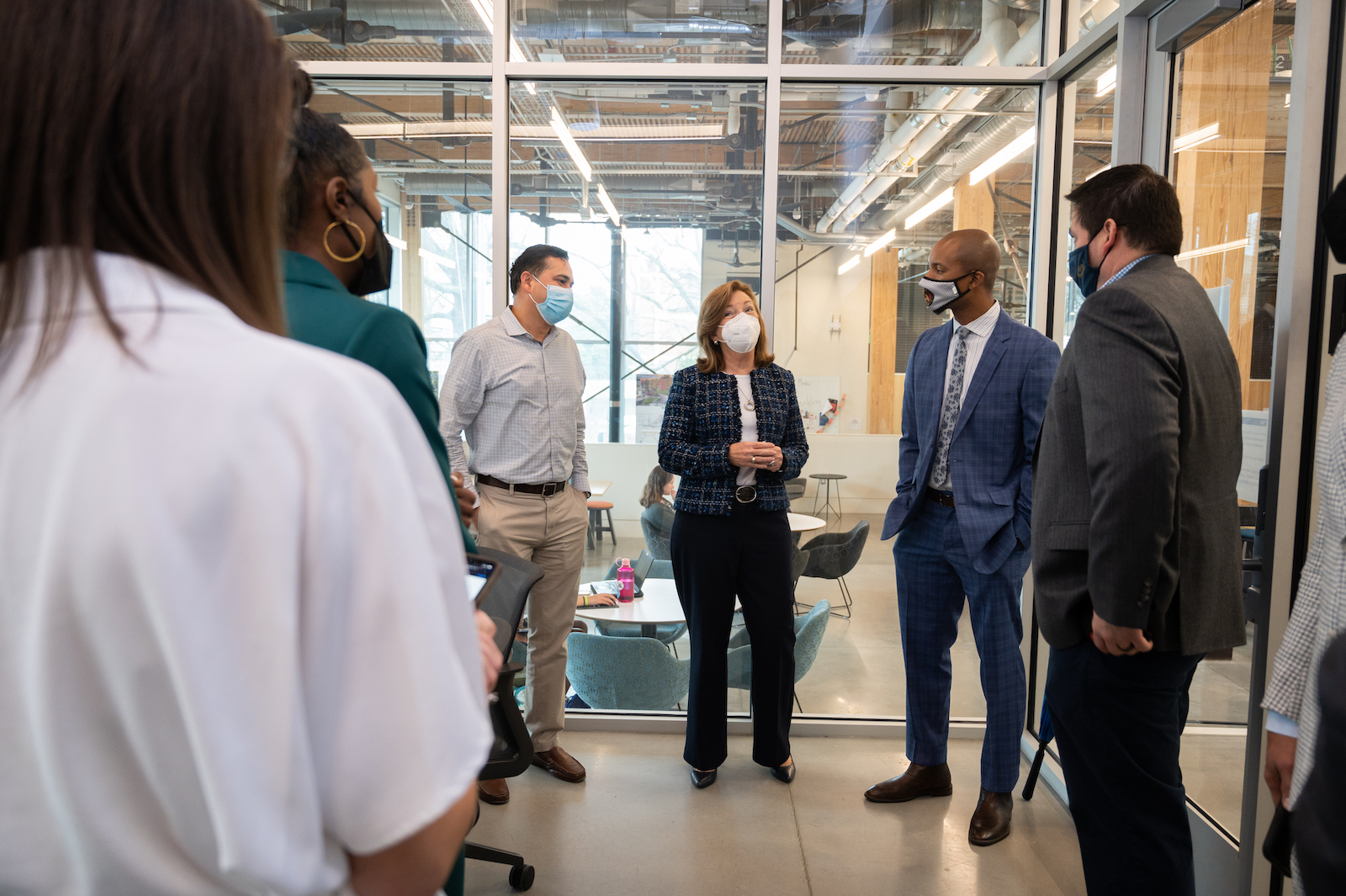 Barbara Humpton (center), CEO of Siemens USA, visited Georgia Tech on Tuesday, Feb. 22, to meet with the Atlanta winner of the Siemens' supply chain diversity grants. The Georgia Minority Business Development Agency Business Center hosted Humpton and her team. Photo taken by Allison Carter.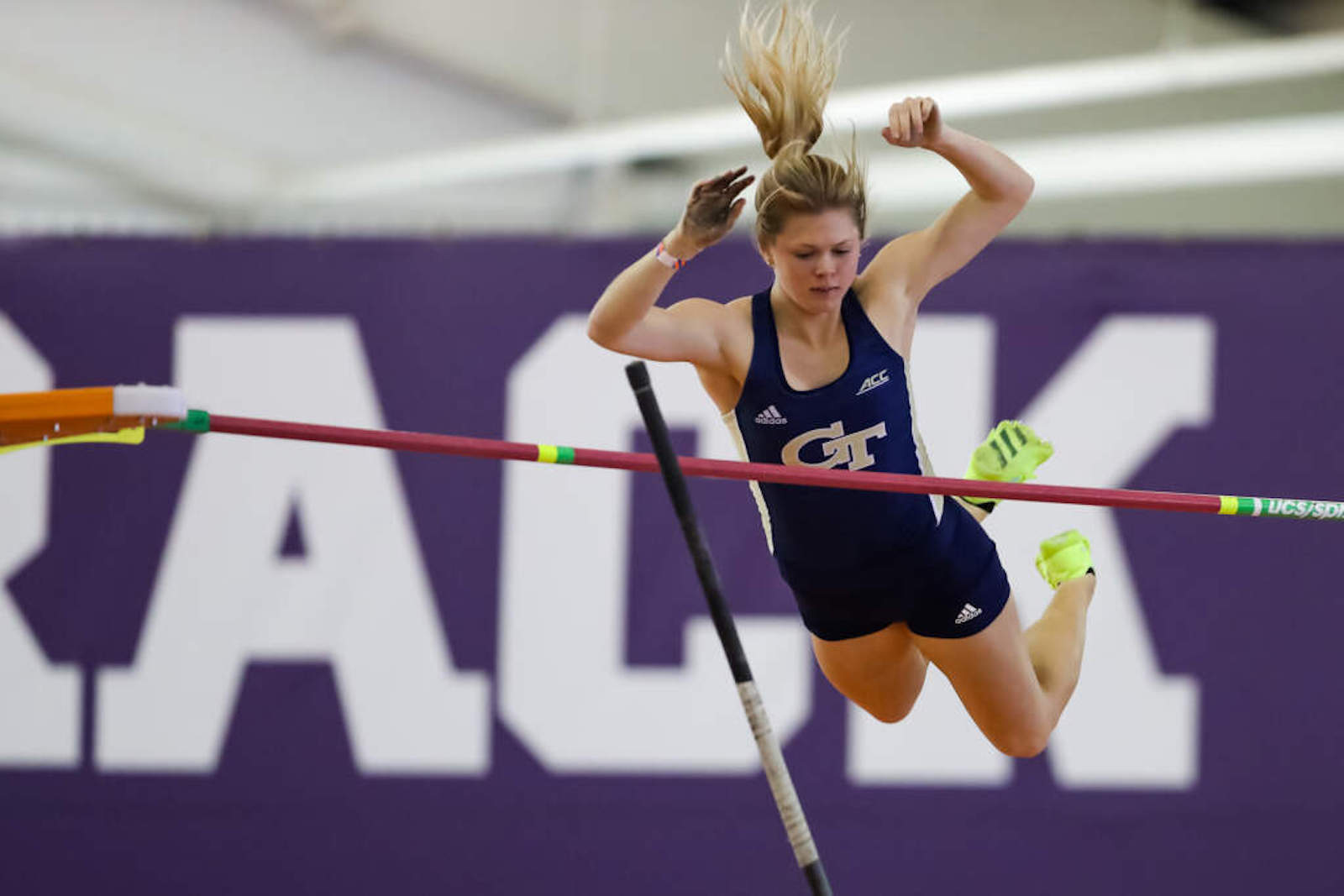 Georgia Tech track and field earned All-ACC honors in the ACC Indoor Track and Field Championships. In the women's pole vault, Olivia Moore (pictured) cleared 4.31m (14'1¾") in the event to place sixth, good for second team All-ACC. Shanty Papakosta cleared 1.78m (5'10") in the women's high jump, placing fourth on the day. Photo taken Feb. 25 by Georgia Tech Athletics.
Credits
Photography: Allison Carter, Rob Felt
Writing/Editing: Victor Rogers, Stacy Braukman