Spending time outdoors benefits wellness
Going outside for just a few minutes each day can improve your overall wellness, from relieving stress to improving your sleep. Joi Alexander, director of Health Initiatives in the Division of Student Engagement and Well-Being, cites some of the mental health and physical benefits of being outdoors.
"Getting some fresh air is a simple way to improve your mood," Alexander said. "The fresh air can help raise oxygen levels in your brain, which increases serotonin levels." Serotonin is the neurotransmitter that alters your mood.
Being outside encourages physical activity, which releases endorphins that boost your mood. "Whether it is going for a walk, hiking, or even gardening, there are countless ways you can increase your exercise by being outdoors," she said.
"Spending 20 to 30 minutes outside has been proven to reduce stress levels. Even for a short period, being outdoors can reduce cortisol levels, which is the natural chemical in your body that causes stress."
The body needs sunlight to make vitamin D. "Being in the sun for 5 to 15 minutes, 2 to 3 times a week, will help you get the vitamin D and sunshine your body needs," Alexander said.
Spending time outdoors also helps regulate your sleep cycle. "Your body runs on an internal clock or circadian rhythm. When you spend time outside during the day, the exposure to sunlight regulates this internal clock and allows you to sleep longer and better."
Georgia Tech's campus is filled with gardens and green spaces that are perfect for studying, eating lunch, having a meeting, or catching a few winks between classes. Whether you prefer sun or shade, remember to wear sunscreen. Go outside to one of your favorite spots or discover a new one to promote and explore your own wellness.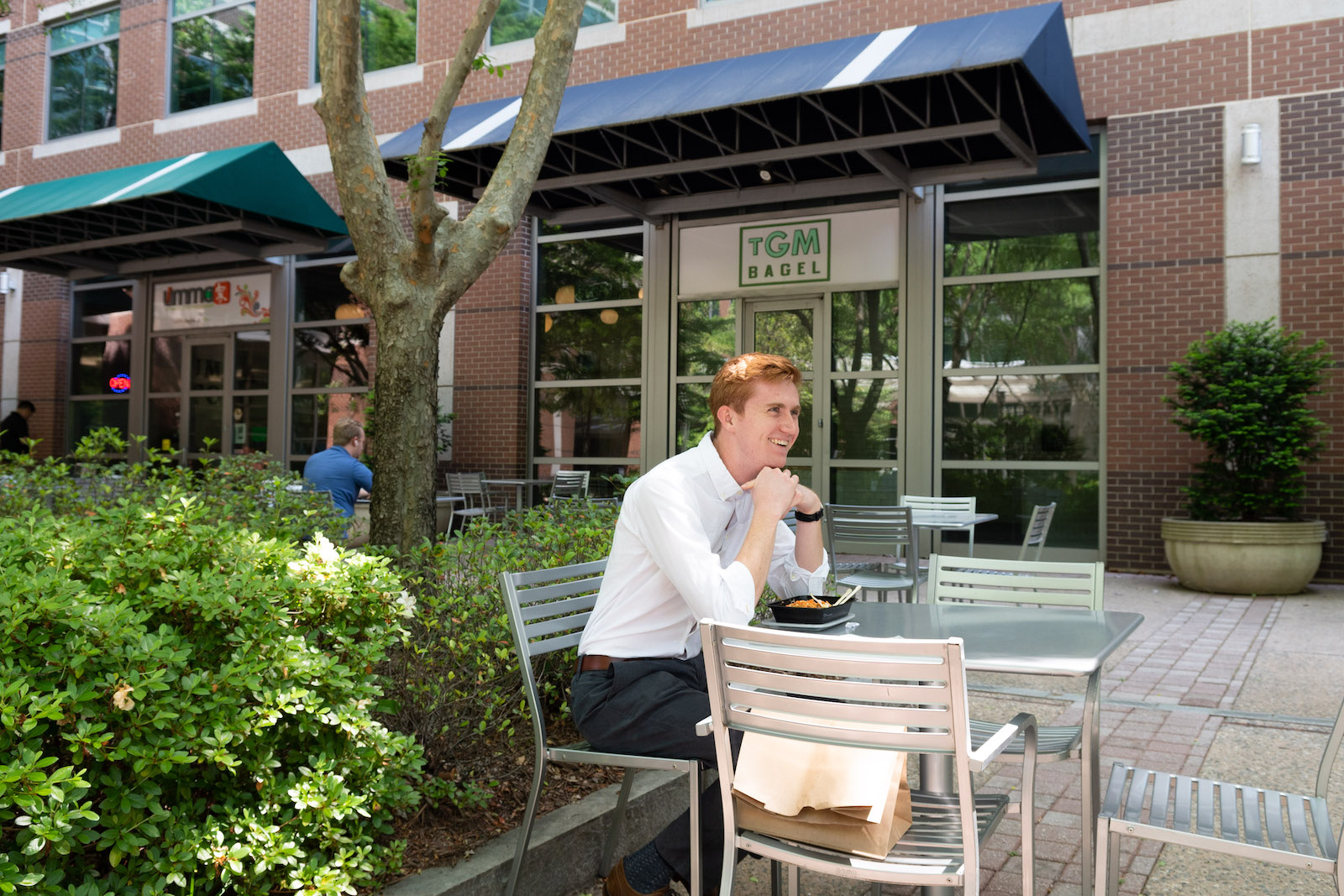 Steven Koskey in the courtyard of the Centergy Building and the Tech Square Research Building.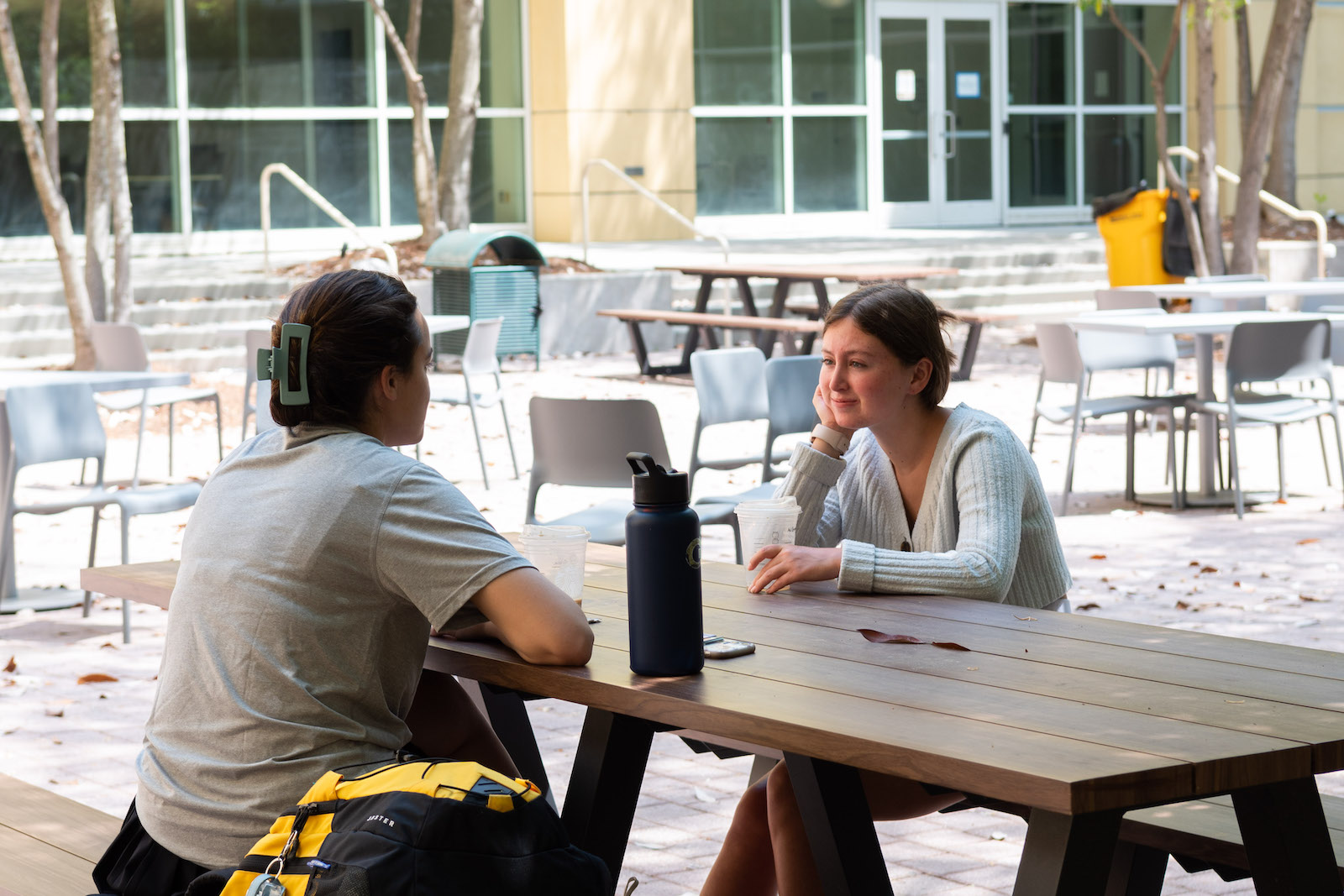 Grayson Nour (left) and Aubrey DeAugustinis in Jennings Courtyard at the Scheller College of Business.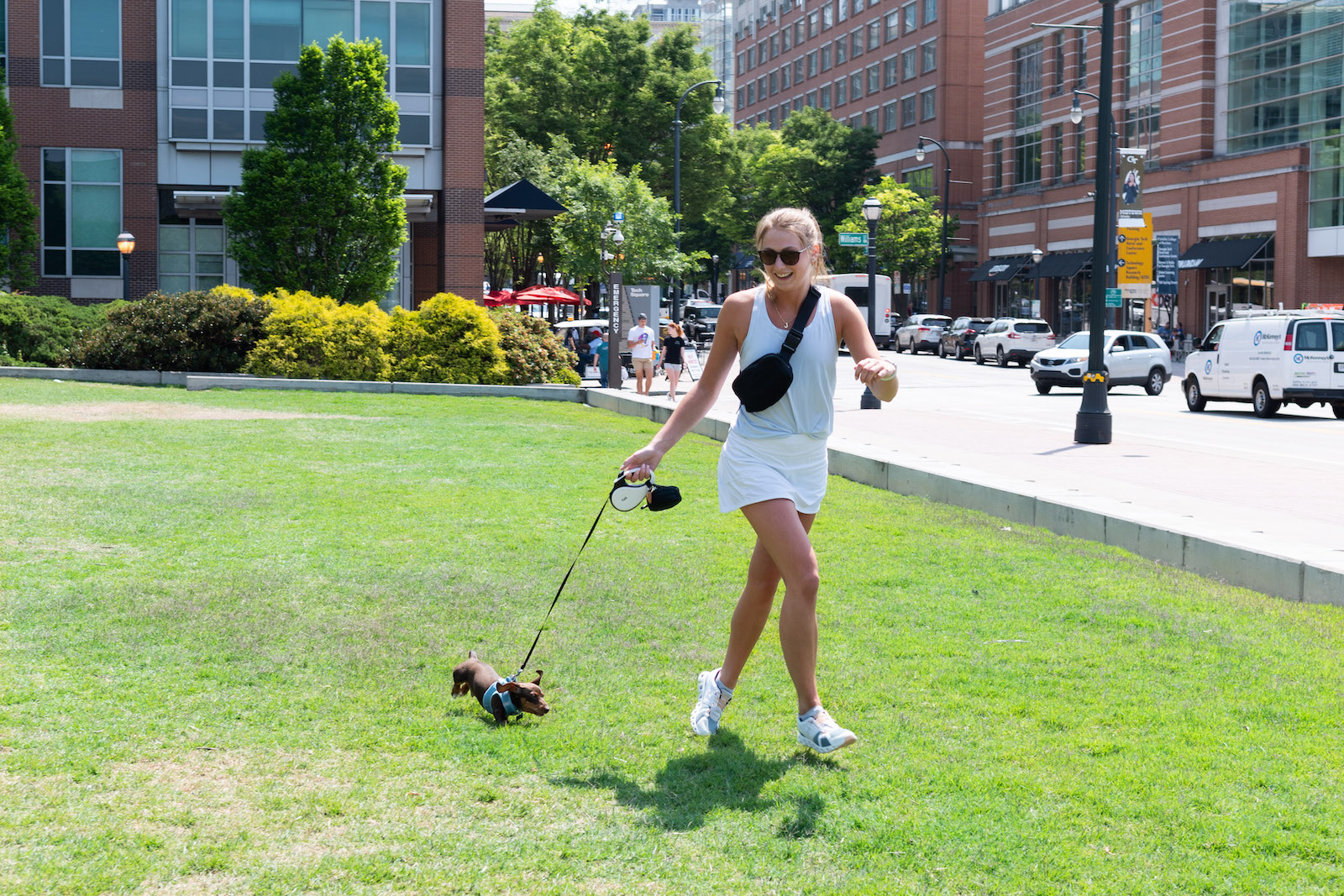 Jennifer Povinelli and her dog Buster in the park on the Fifth Street Bridge.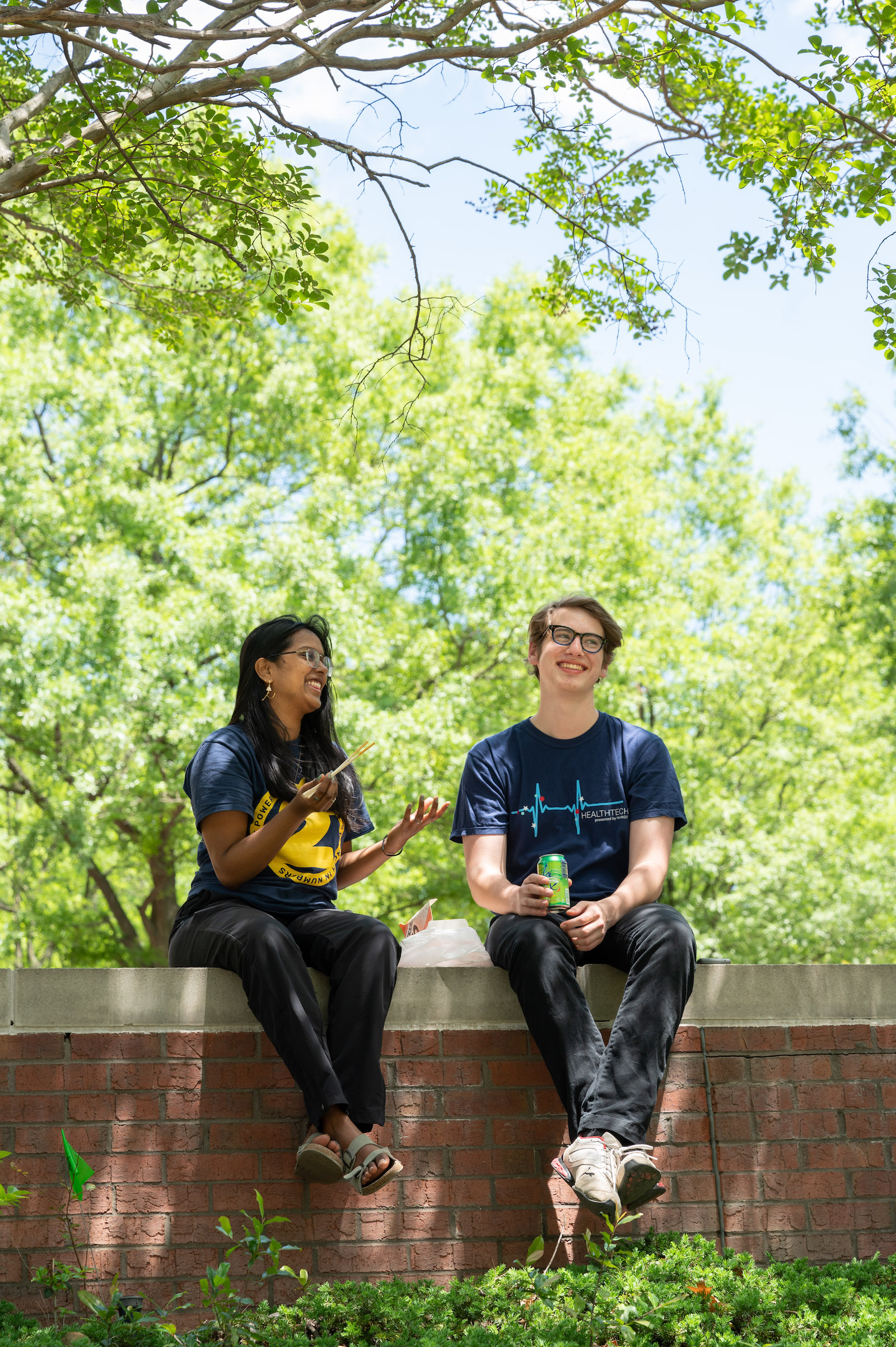 Vaishu Adimulam and Elijah Hopper having lunch near Crecine Hall on West Campus.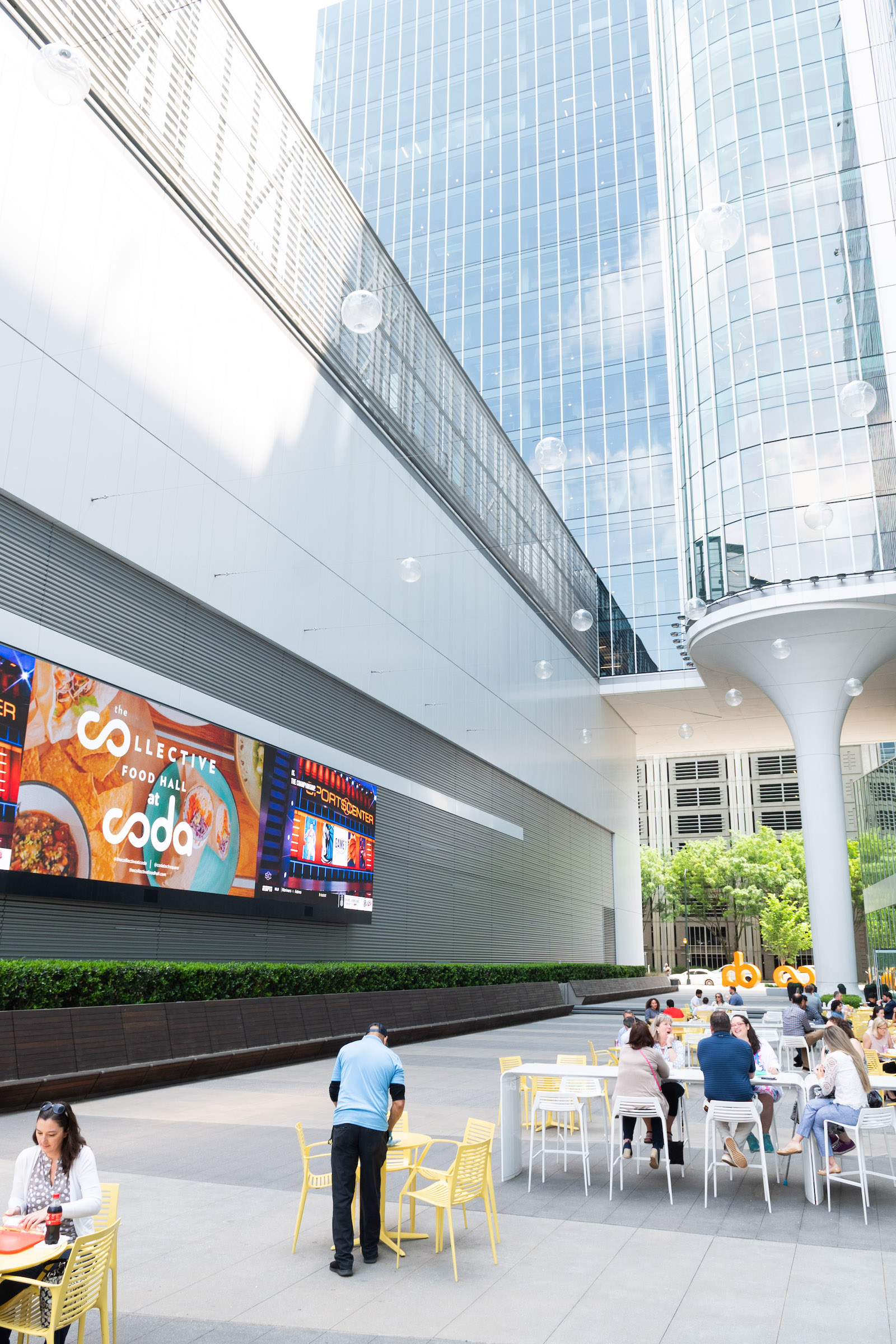 Lunch time at the Collective Food Hall at Coda.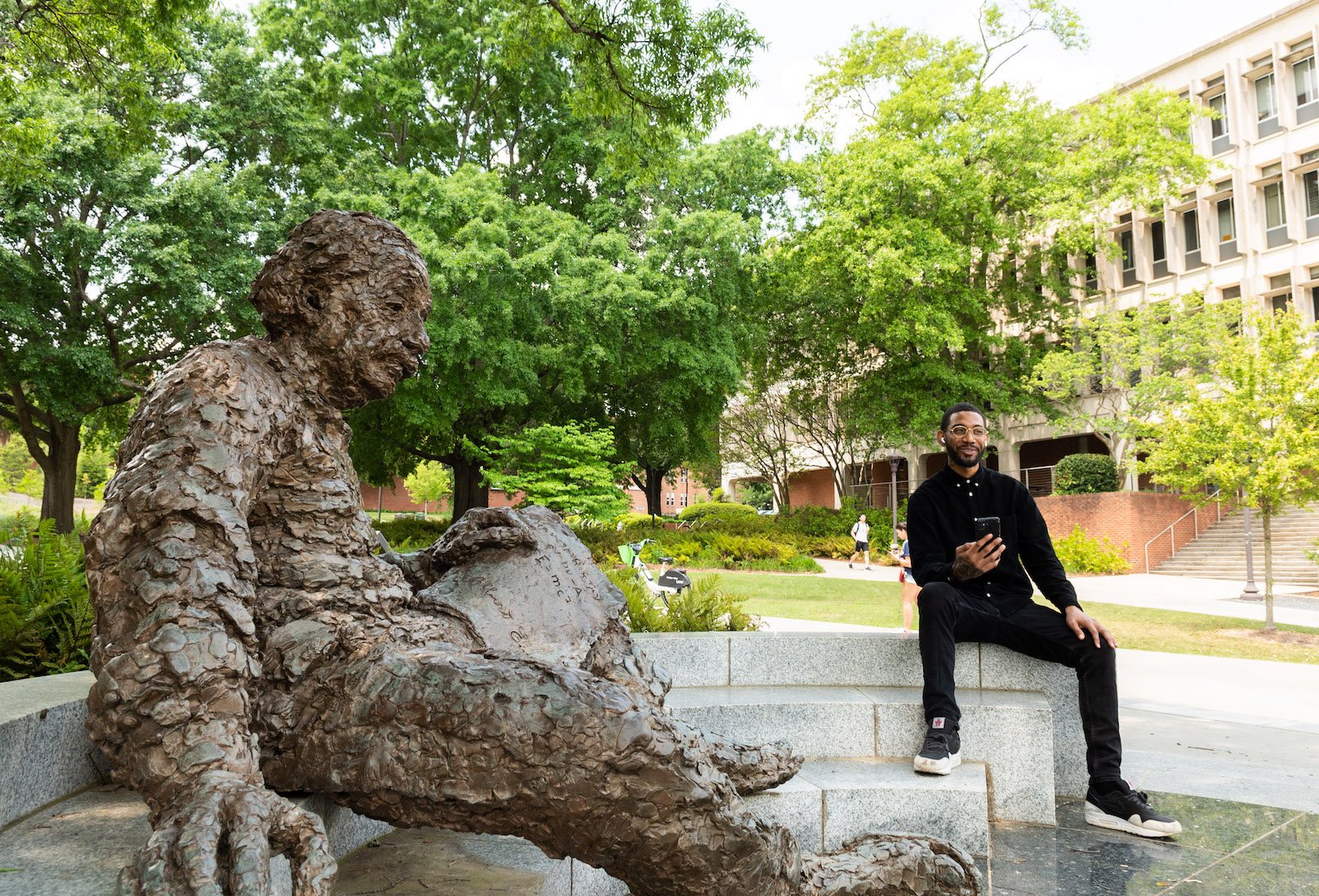 Kam Brown next to the Einstein Statue.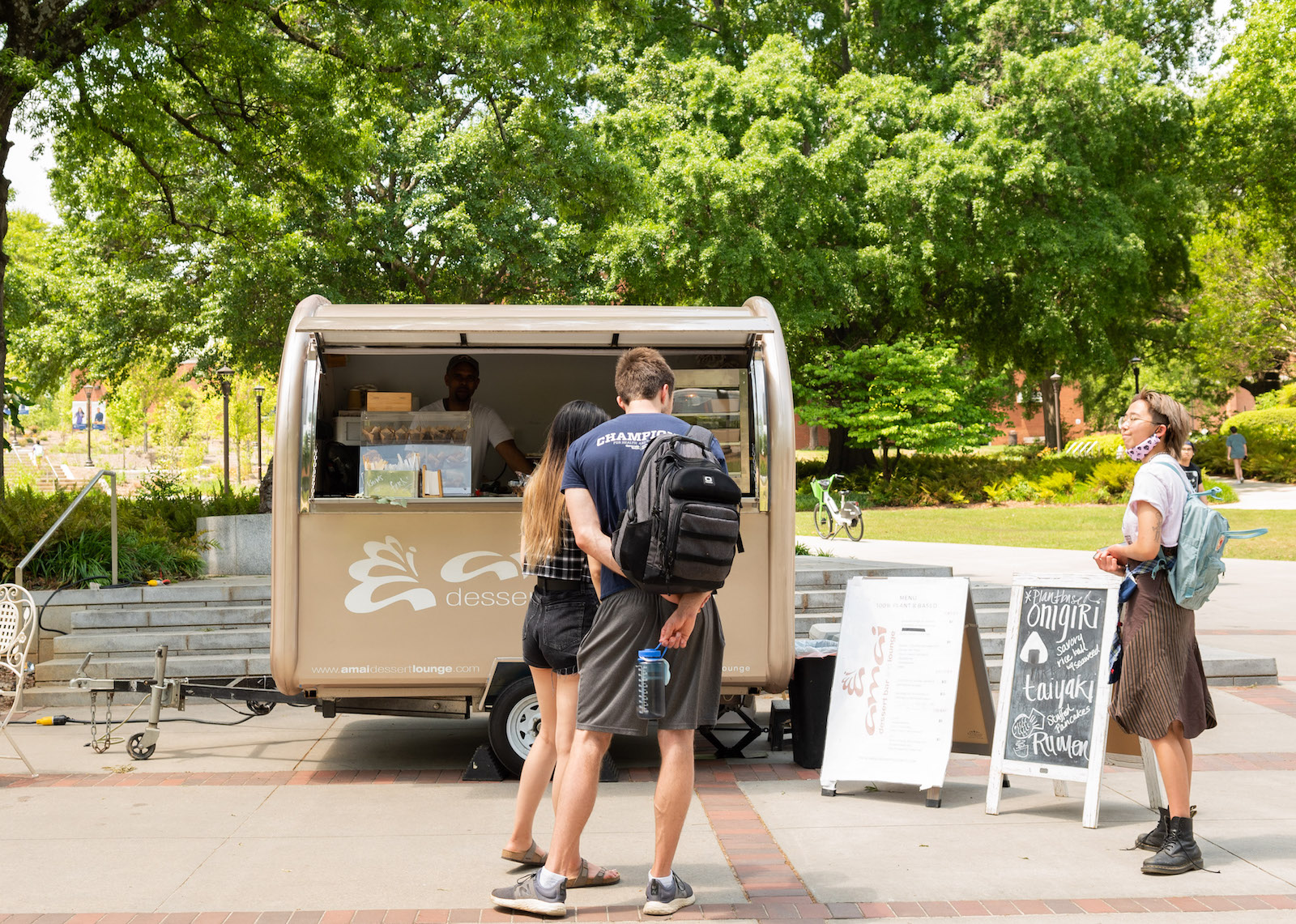 Students picking up lunch at a food truck on Tech Green.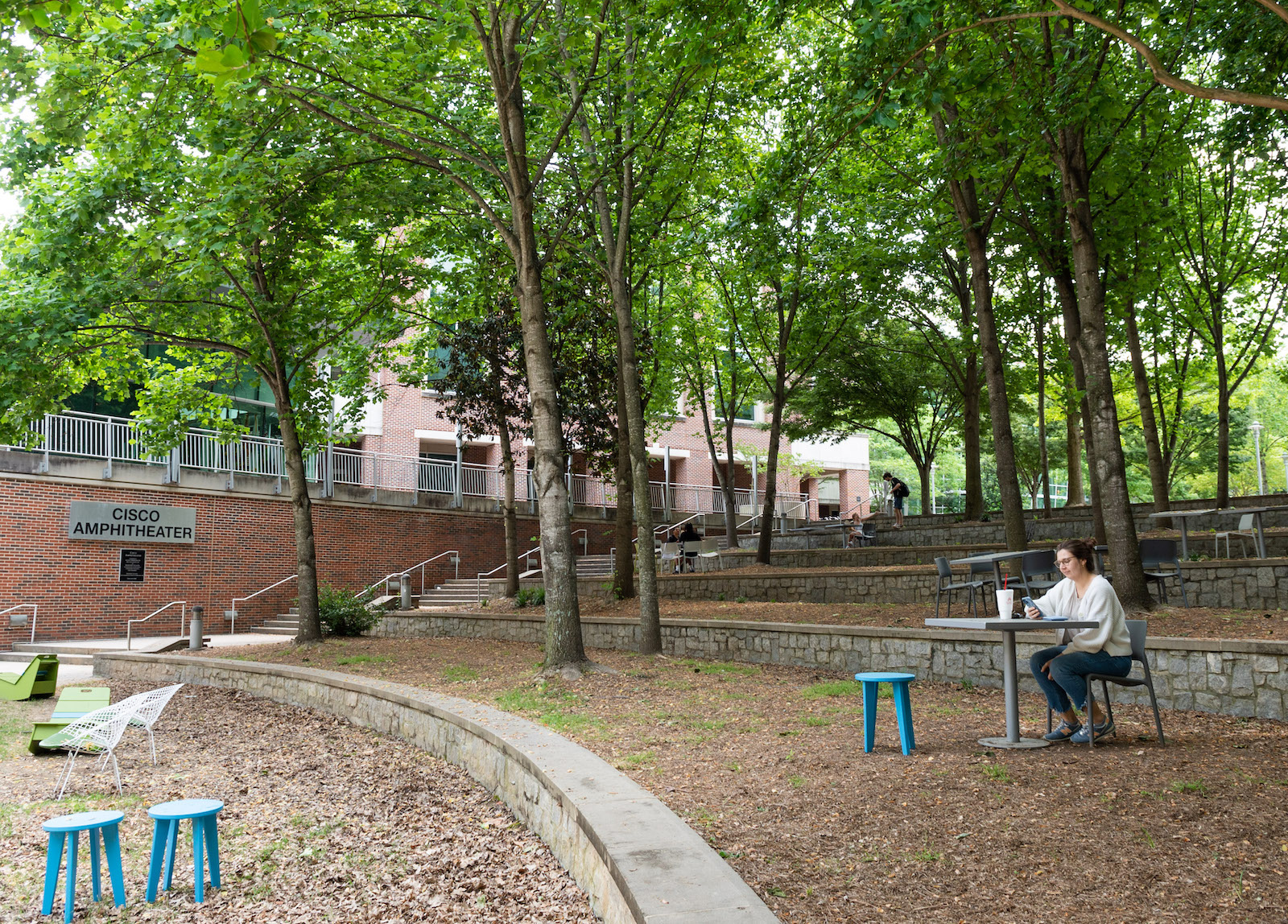 Stephanie Prince in the Cisco Amphitheater near the Biotech Quad.
Michael Pham on the West Architecture Building Lawn at the College of Design.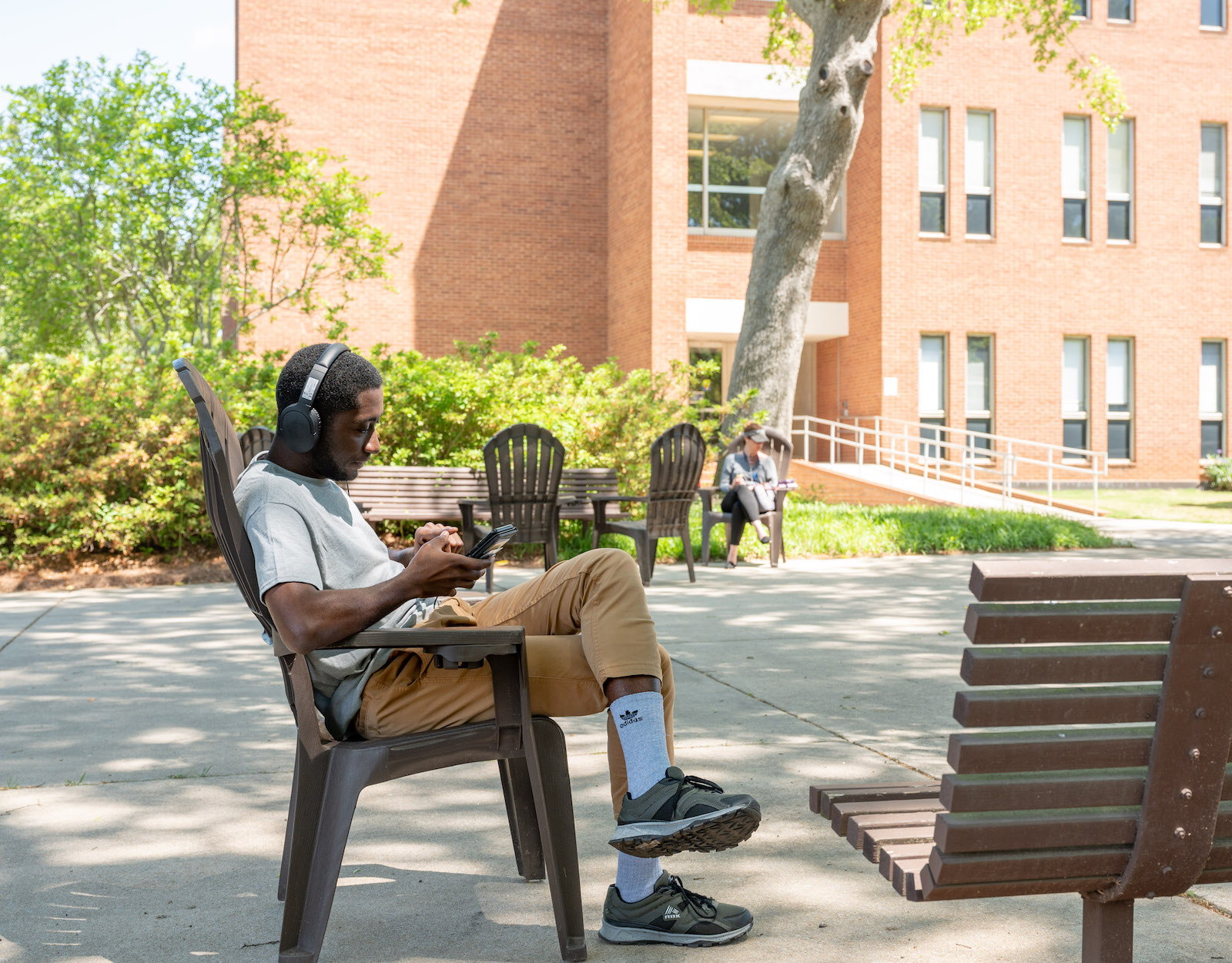 Emmanuel Mate-Kole (foreground) and Cherlyl Heib in the courtyard of the Boggs Building.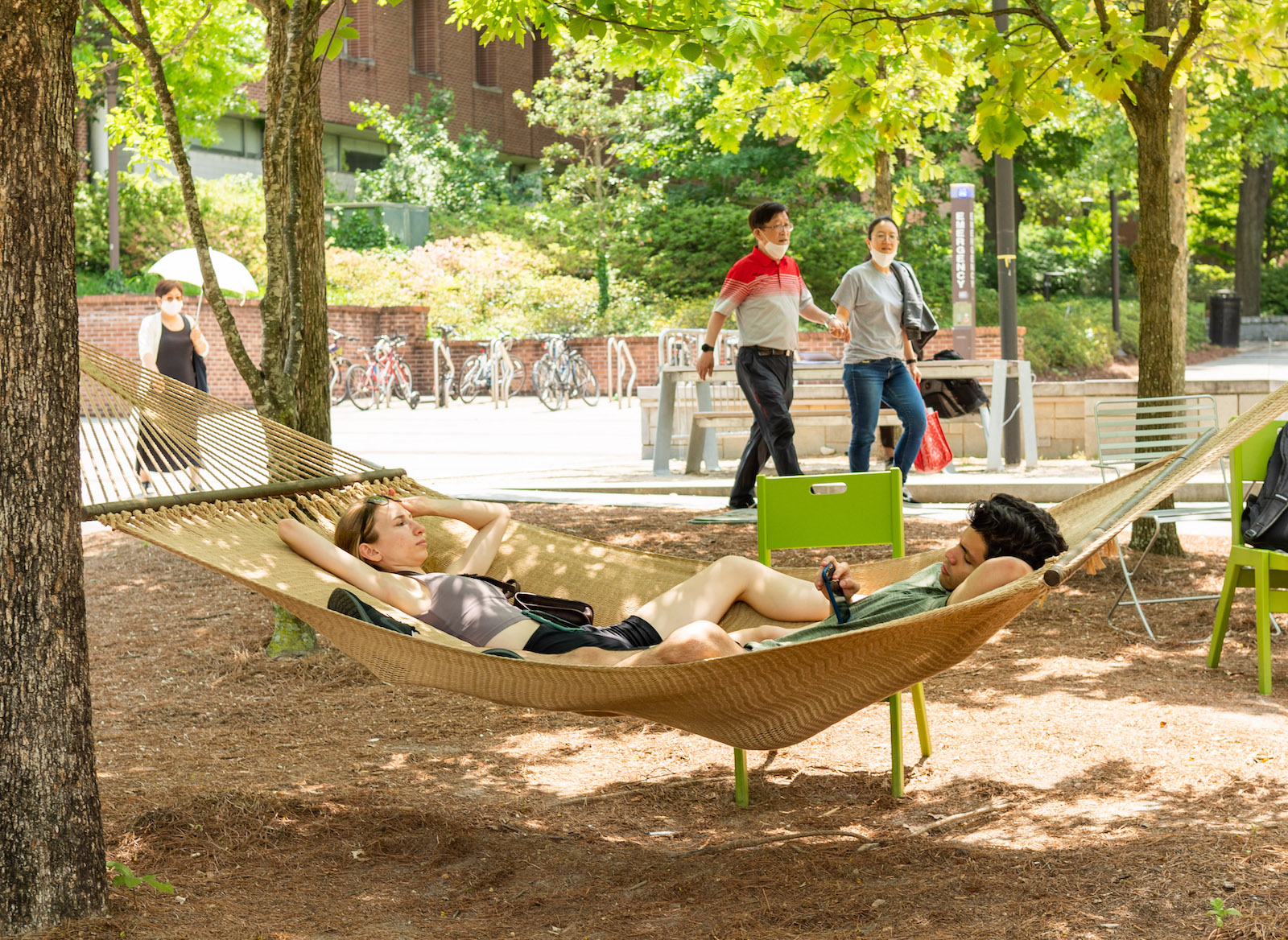 Catherine Conley and Angel Ramirez relax in a hammock on Tech Green.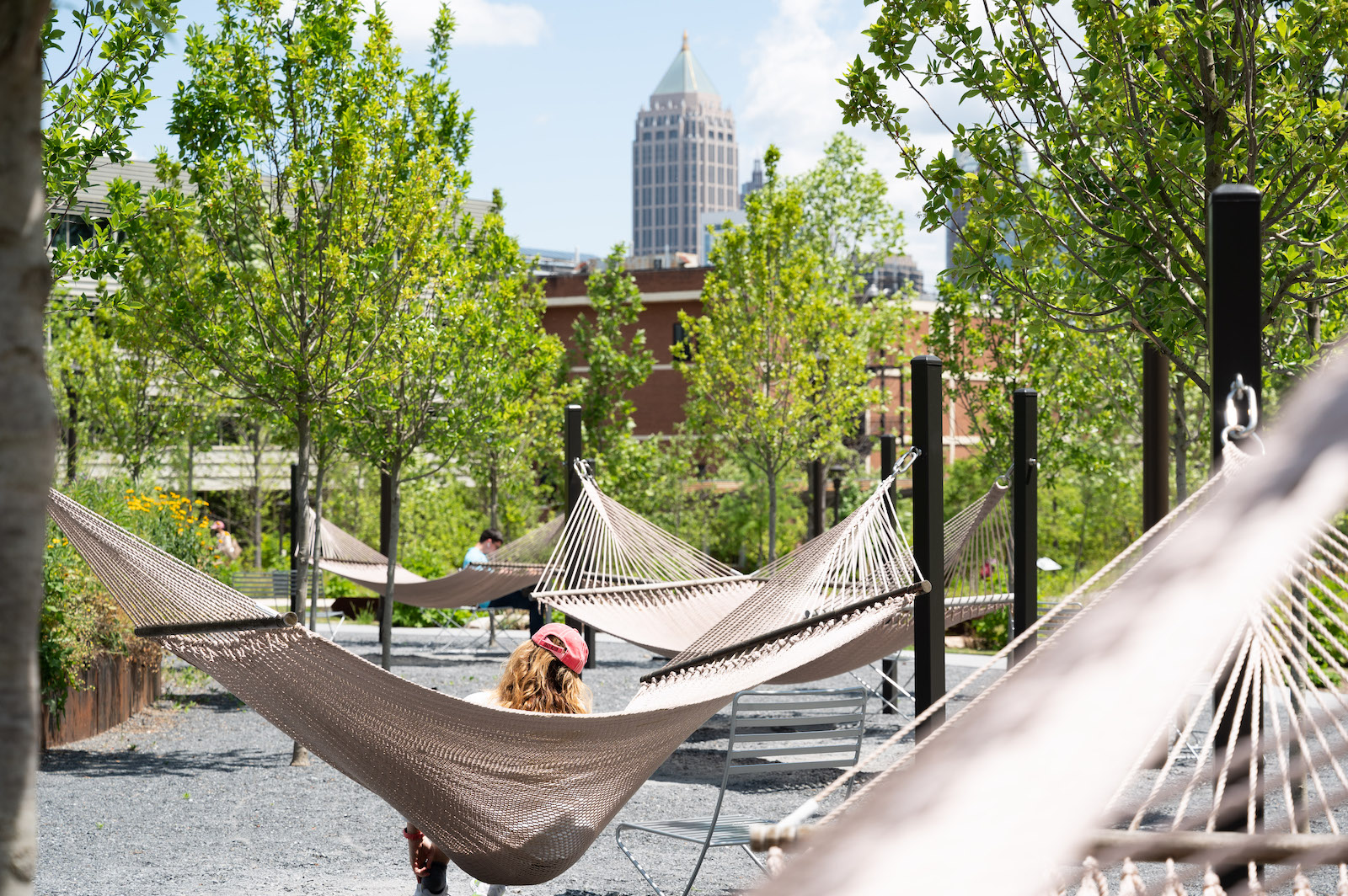 The EcoCommons Hammocks Area is located on the corner of Ferst Drive and Hemphill Avenue.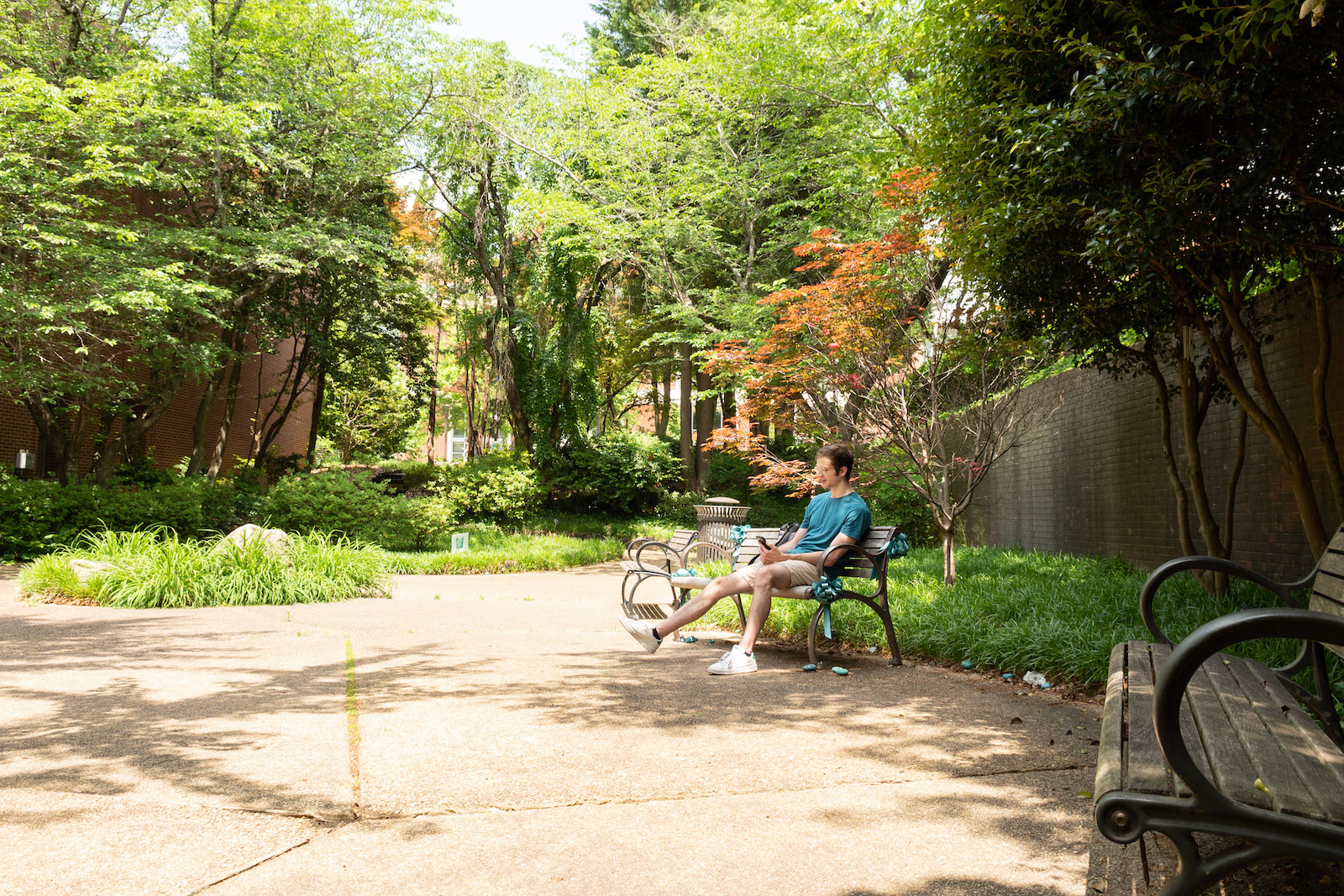 Jacob Varner in Paul Mayer Memorial Gardens.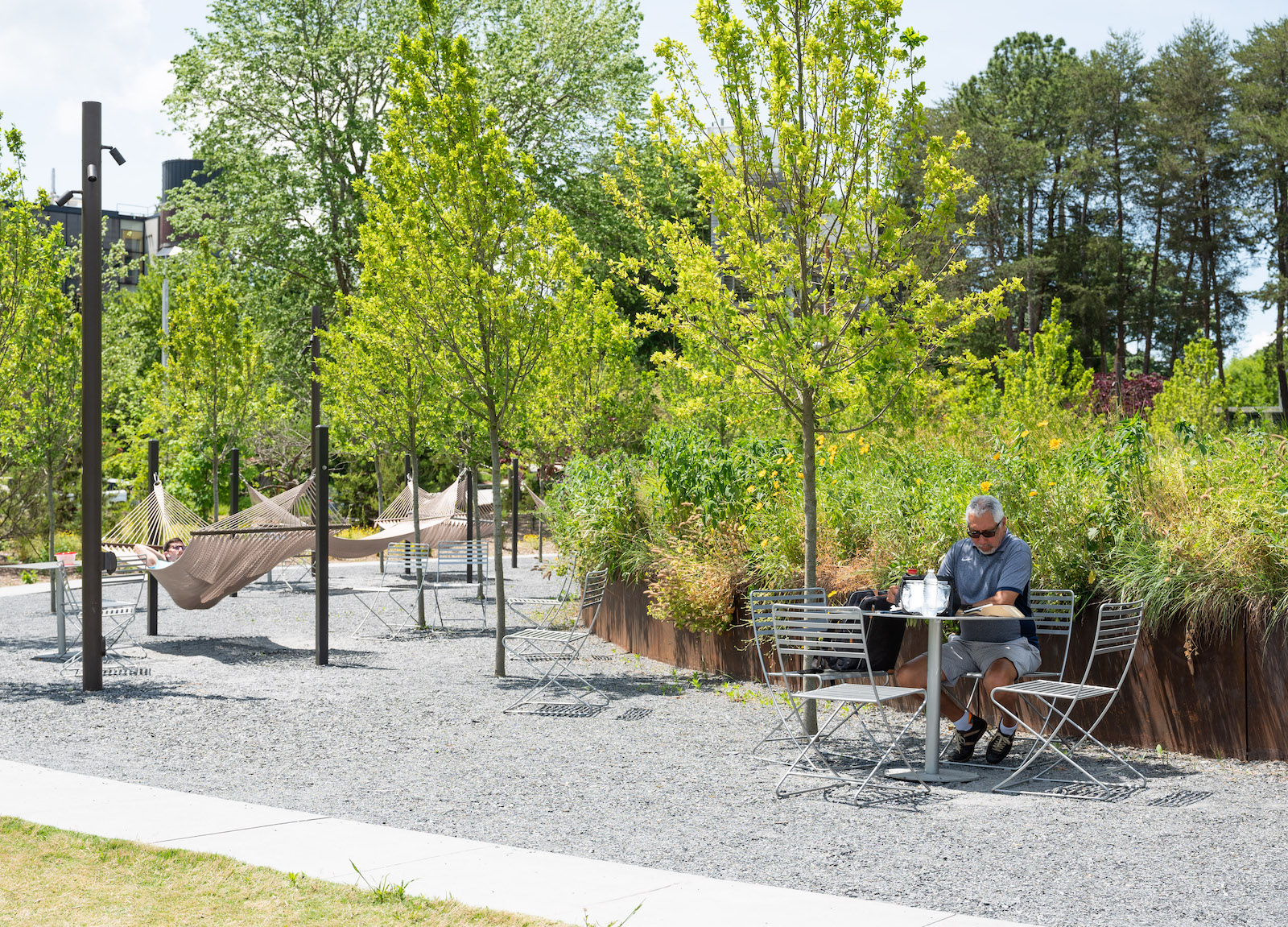 Jesus Mata having lunch in the EcoCommons.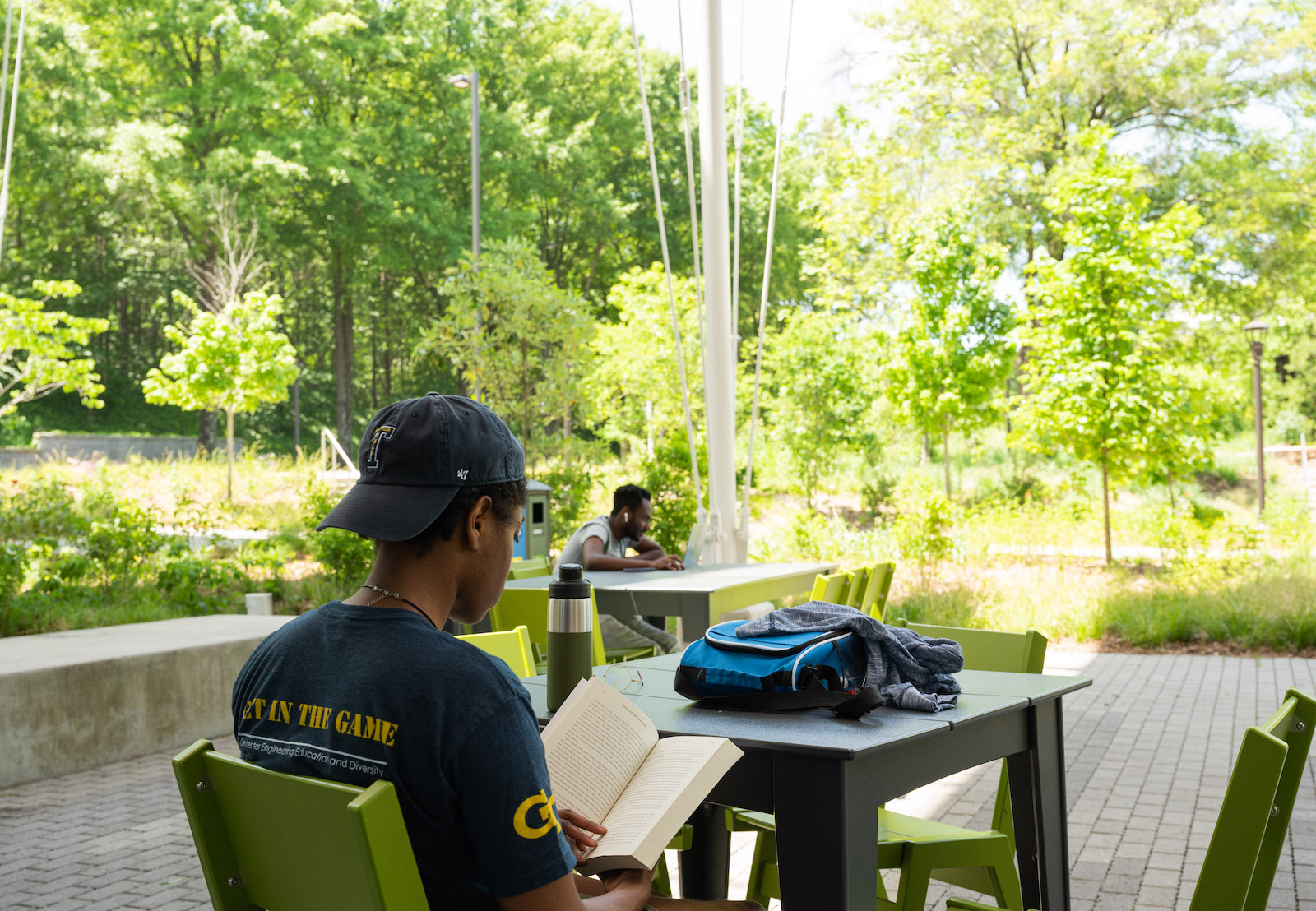 Amanda West (foreground) and Johnathan O'Neil at The Kendeda Building for Innovative Sustainable Design.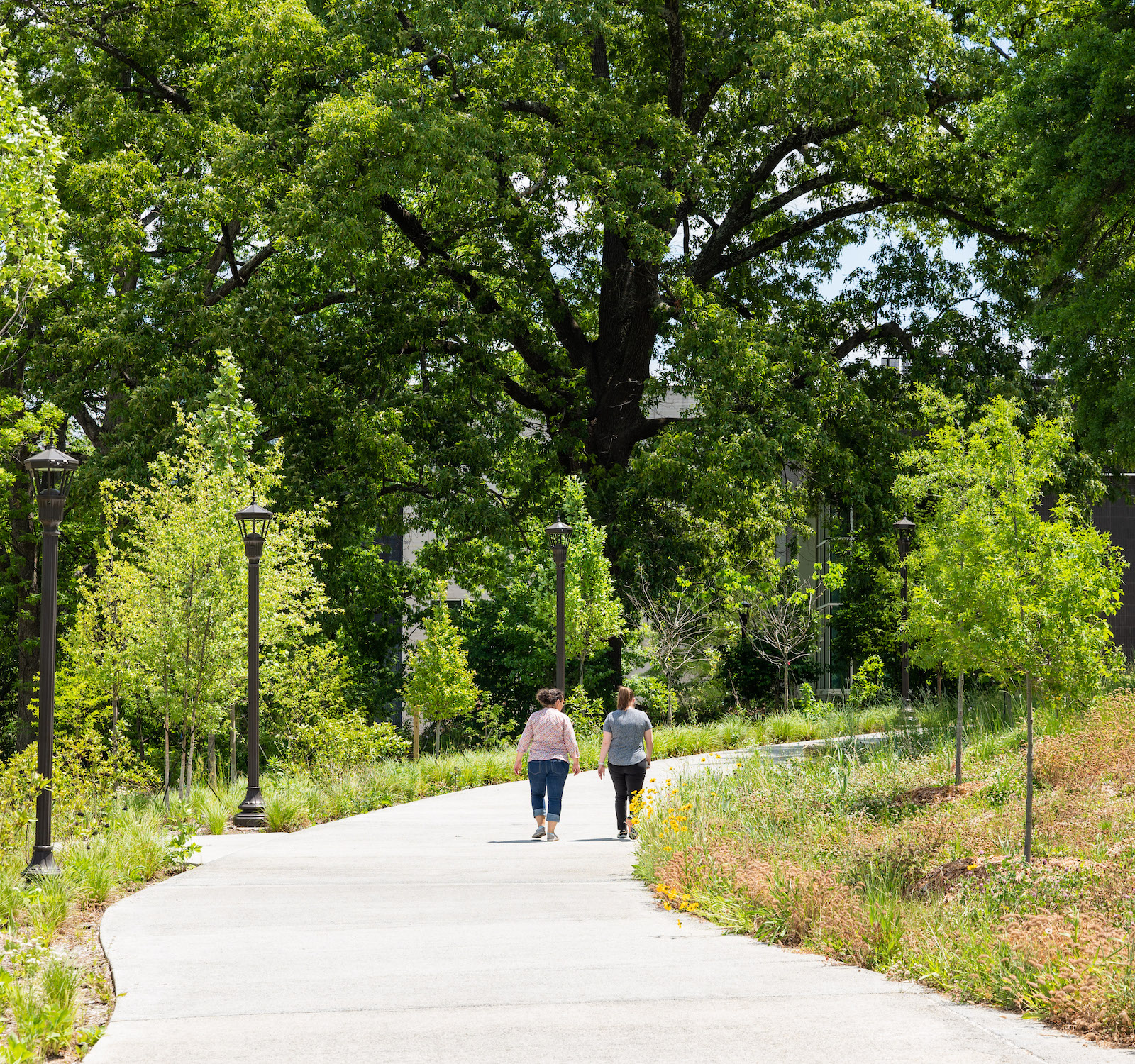 The EcoCommons, a lush green space along Ferst Drive, has wide pathways for walking.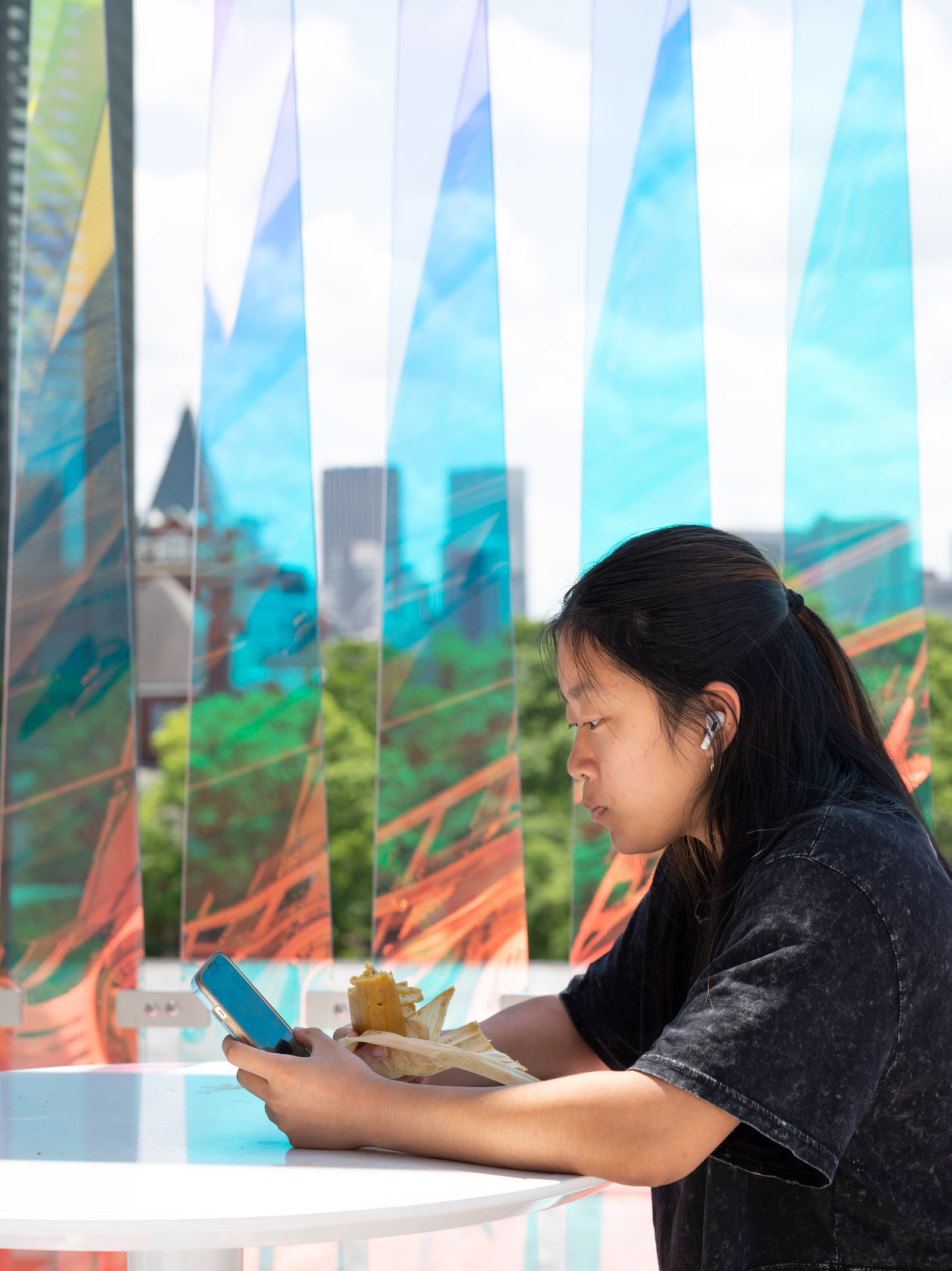 Jeannie Zhang on the roof of the Library.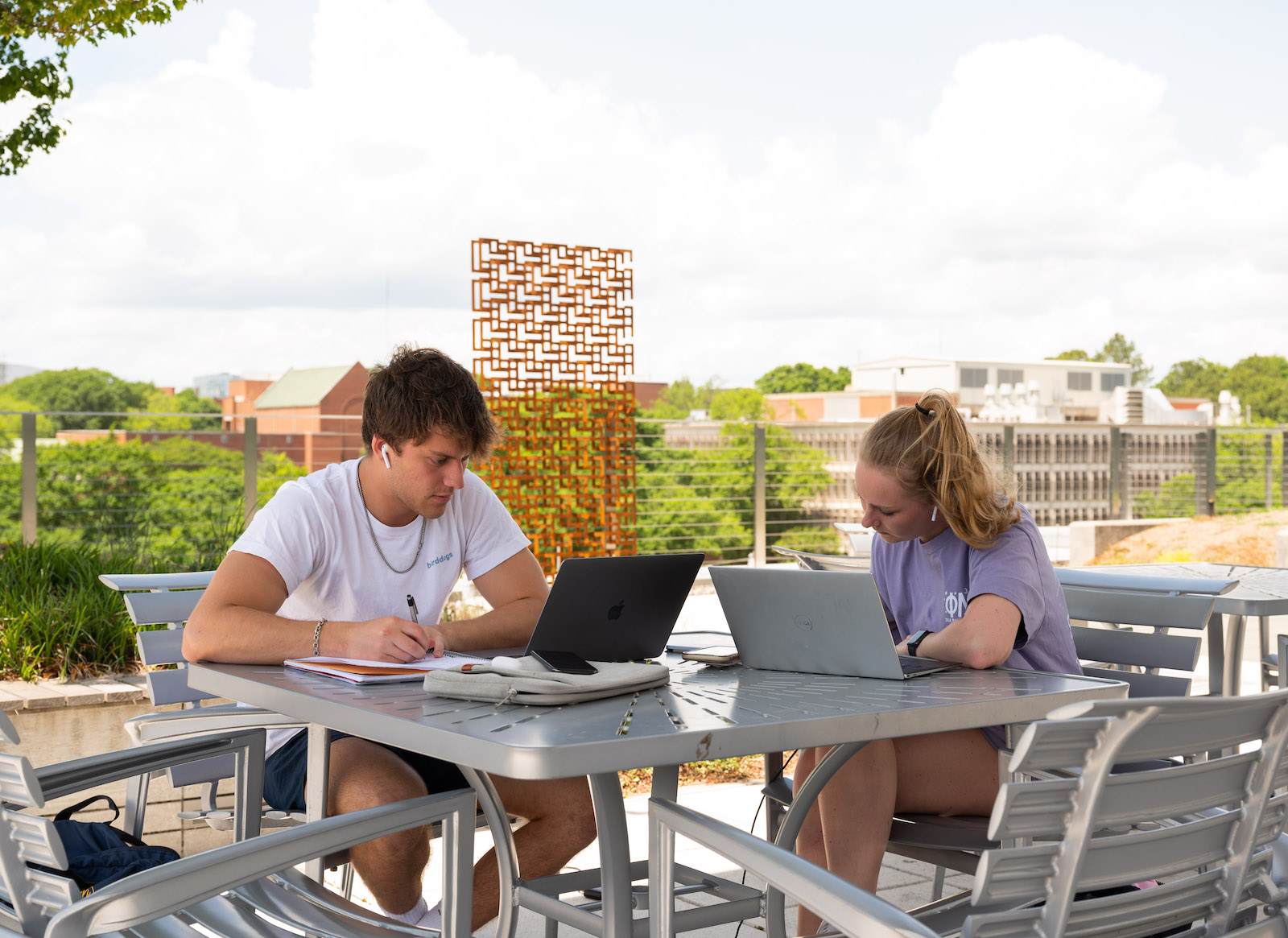 Truman Yardley and Lauren Harris on the roof of Clough Undergraduate Learning Commons.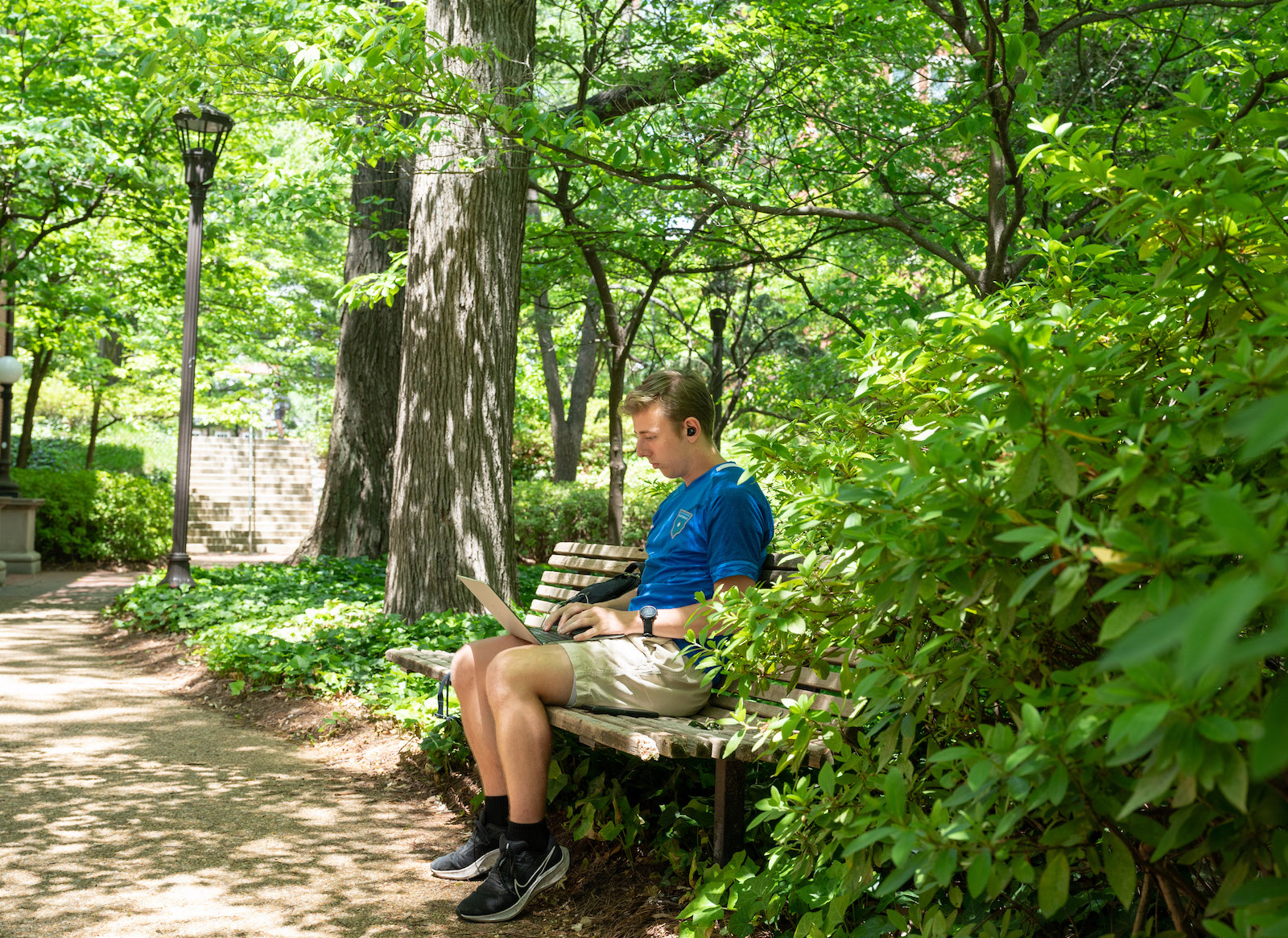 Taylor Sherwood near the Savant Building on The Hill.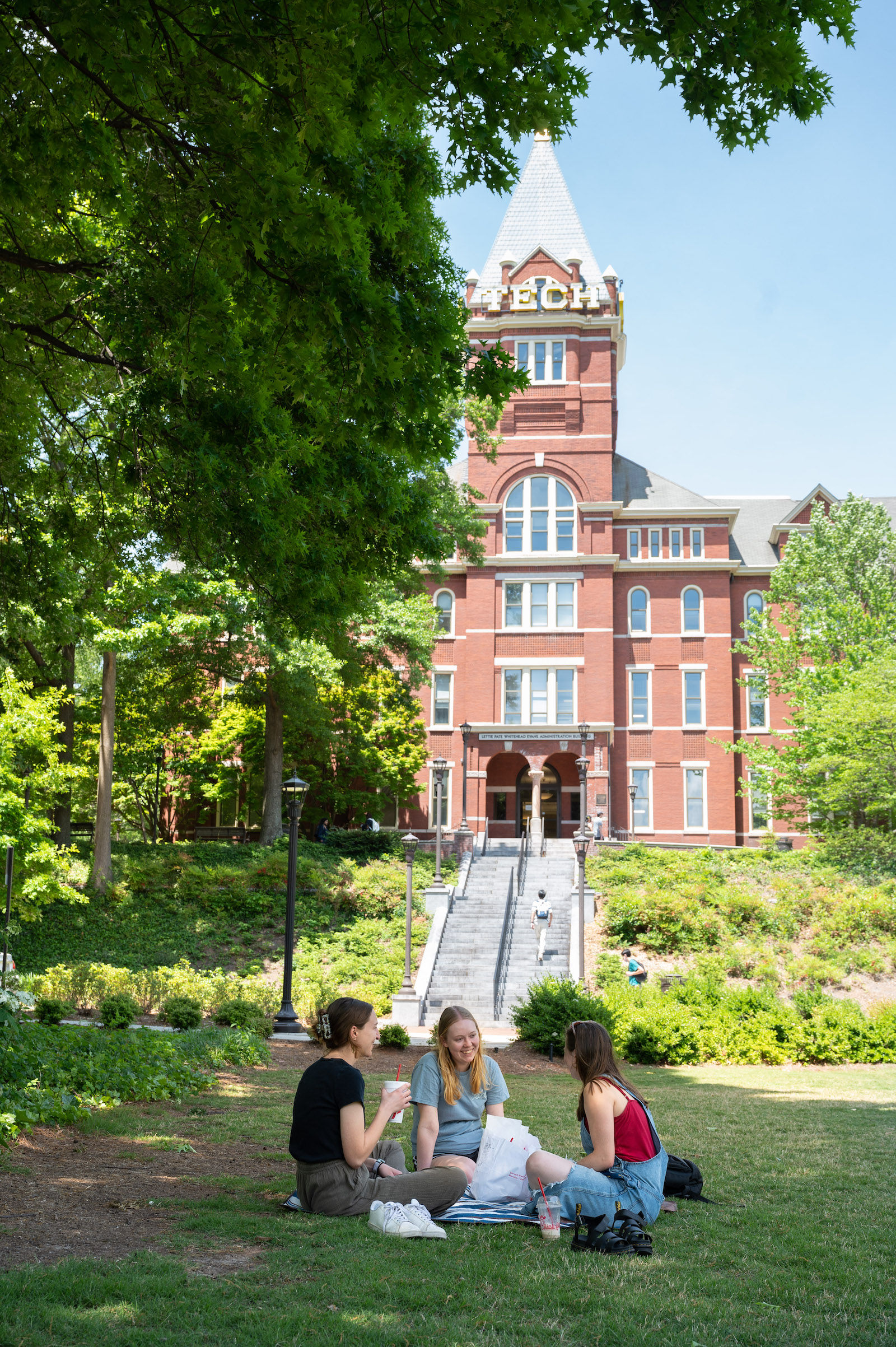 Julia Bush, Chelsey Odendahl, and Lydia Kenney on Tech Lawn.
Credits
Writer: Victor Rogers
Photographer: Joya Chapman
Editor: Stacy Braukman
Design: Kristen Bailey