The Month in Photos: August 2022
Move-In, Science Square Dedication, and Convocation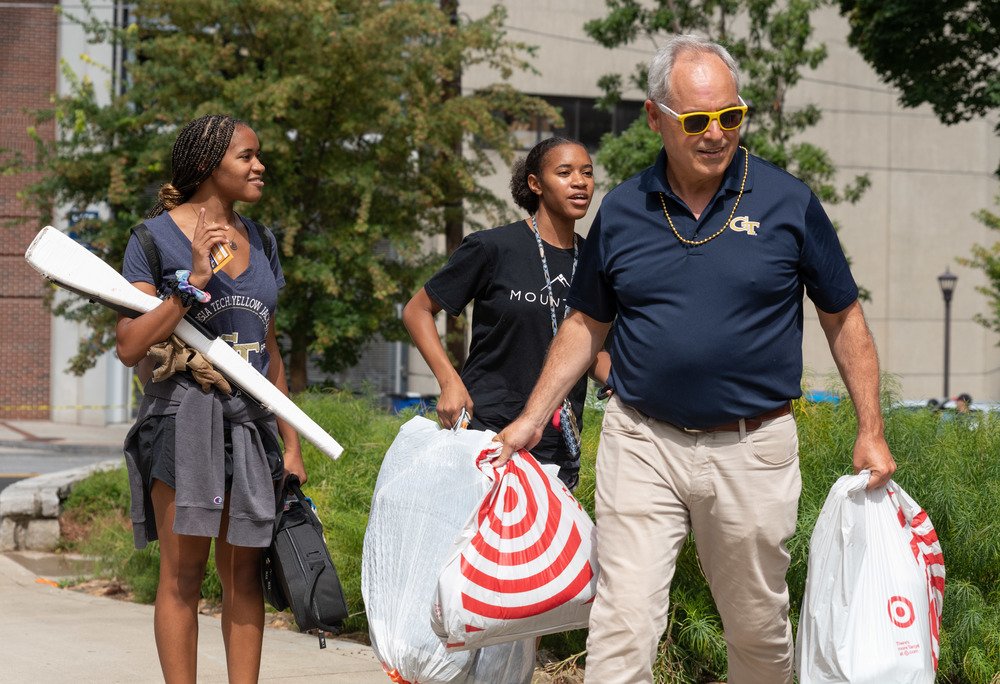 President Ángel Cabrera gave a helping hand to students moving into campus housing. Photo taken Aug. 12 by Steven Norris.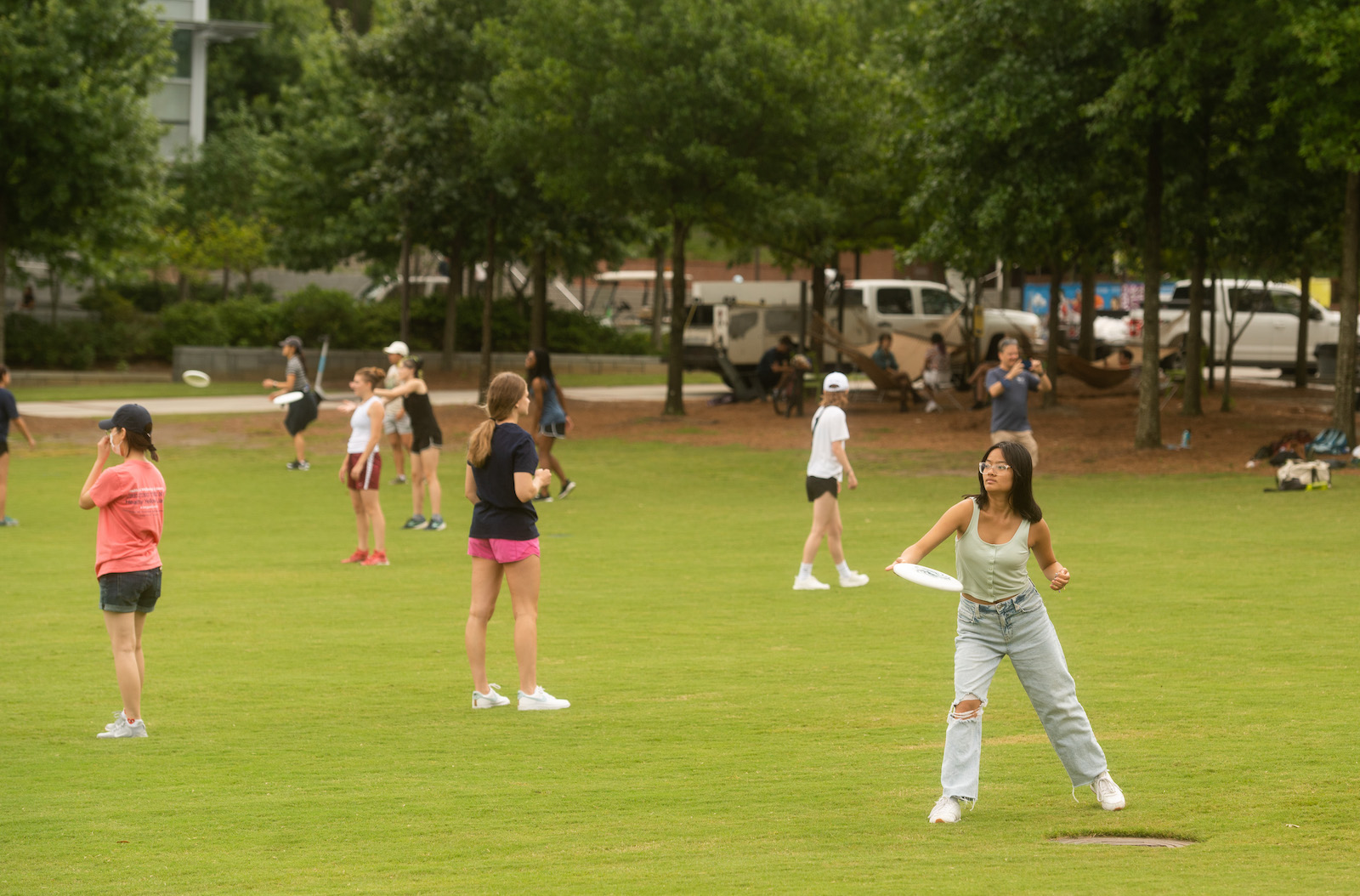 Women's Ultimate Frisbee hosted a beginner's throwing event on Tech Green. Photo taken Aug. 17 by Allison Carter.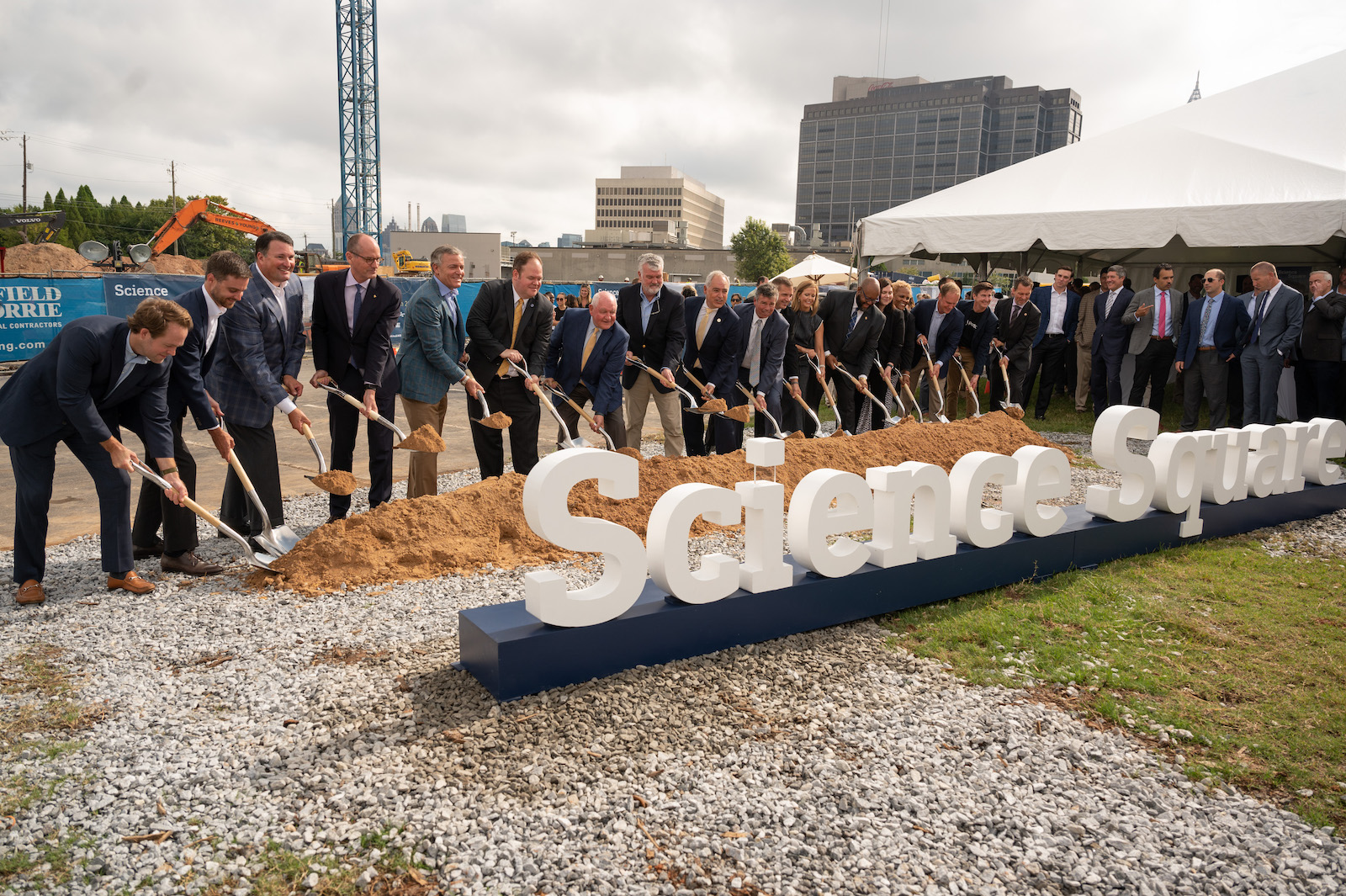 Georgia Tech, in partnership with Trammell Crow Company, broke ground for Science Square, a $1 billion dollar project that will anchor Atlanta and Georgia as a biotech and medical innovation hub. Located along North Avenue and Northside Drive, the site will be home to 2.3 million square feet of labs and office space and will complement Tech Square, an on-campus innovation hub that has the highest density of startups and research centers in the Southeast. Photo taken Aug. 18 by Allison Carter.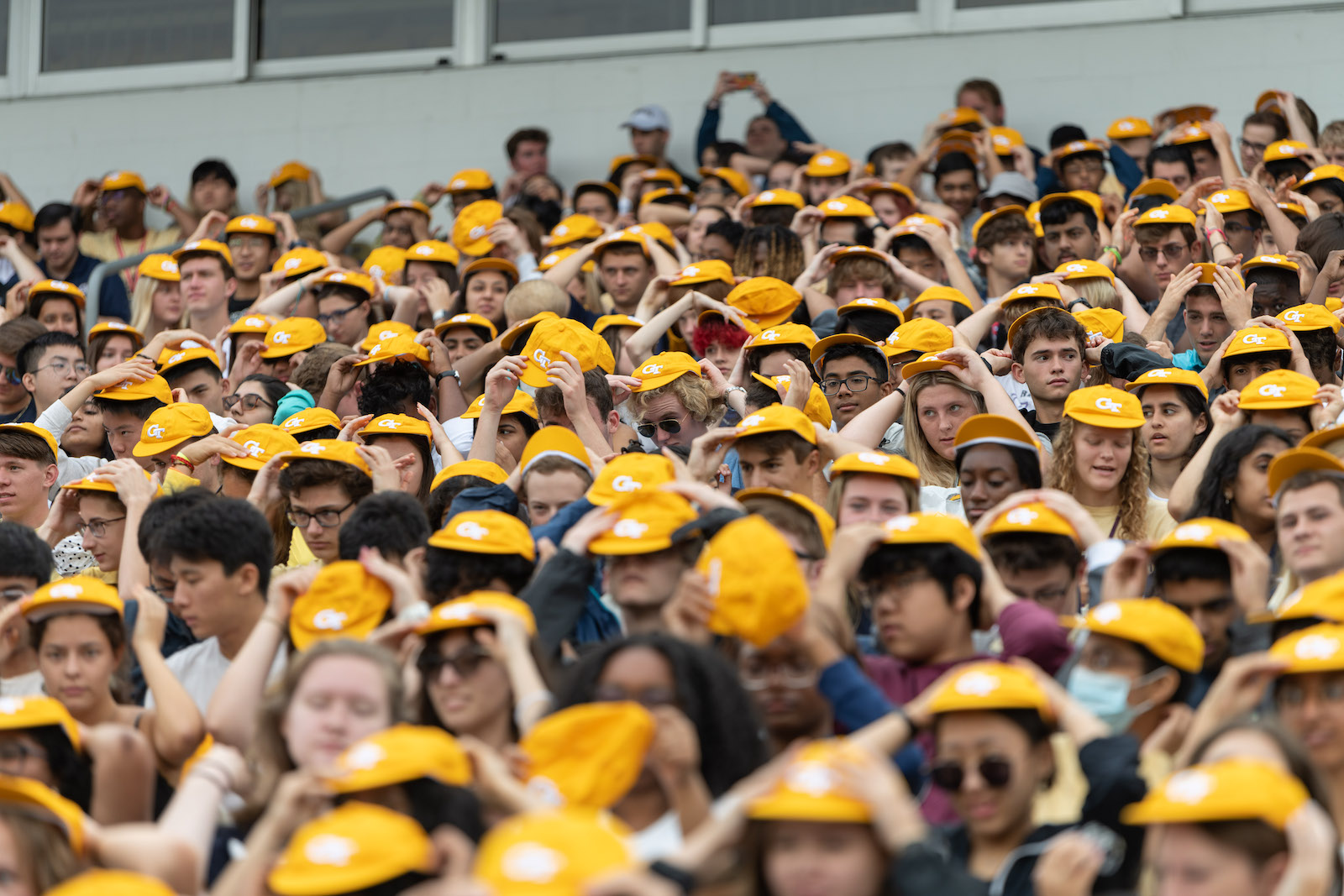 Georgia Tech welcomed a record number of first-year and transfer students. Women comprise 42% of this fall's new first-year class. Photo taken at New Student Convocation in Bobby Dodd Stadium on Aug. 21 by Rob Felt.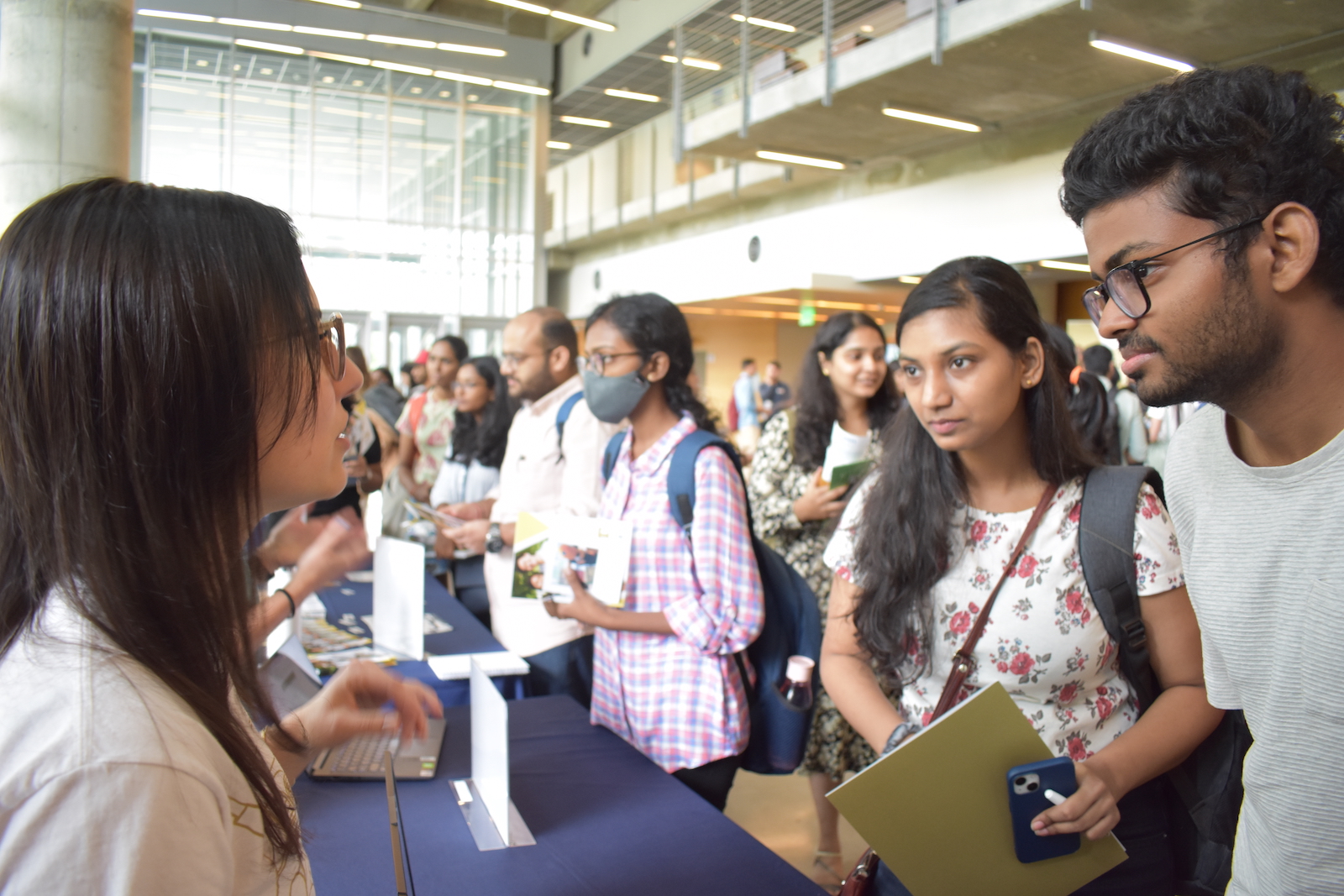 At the 2022 Grad Expo event, student-run organizations and campus programs provided information to new graduate students. Photo taken Aug. 18 by Brittani Hill.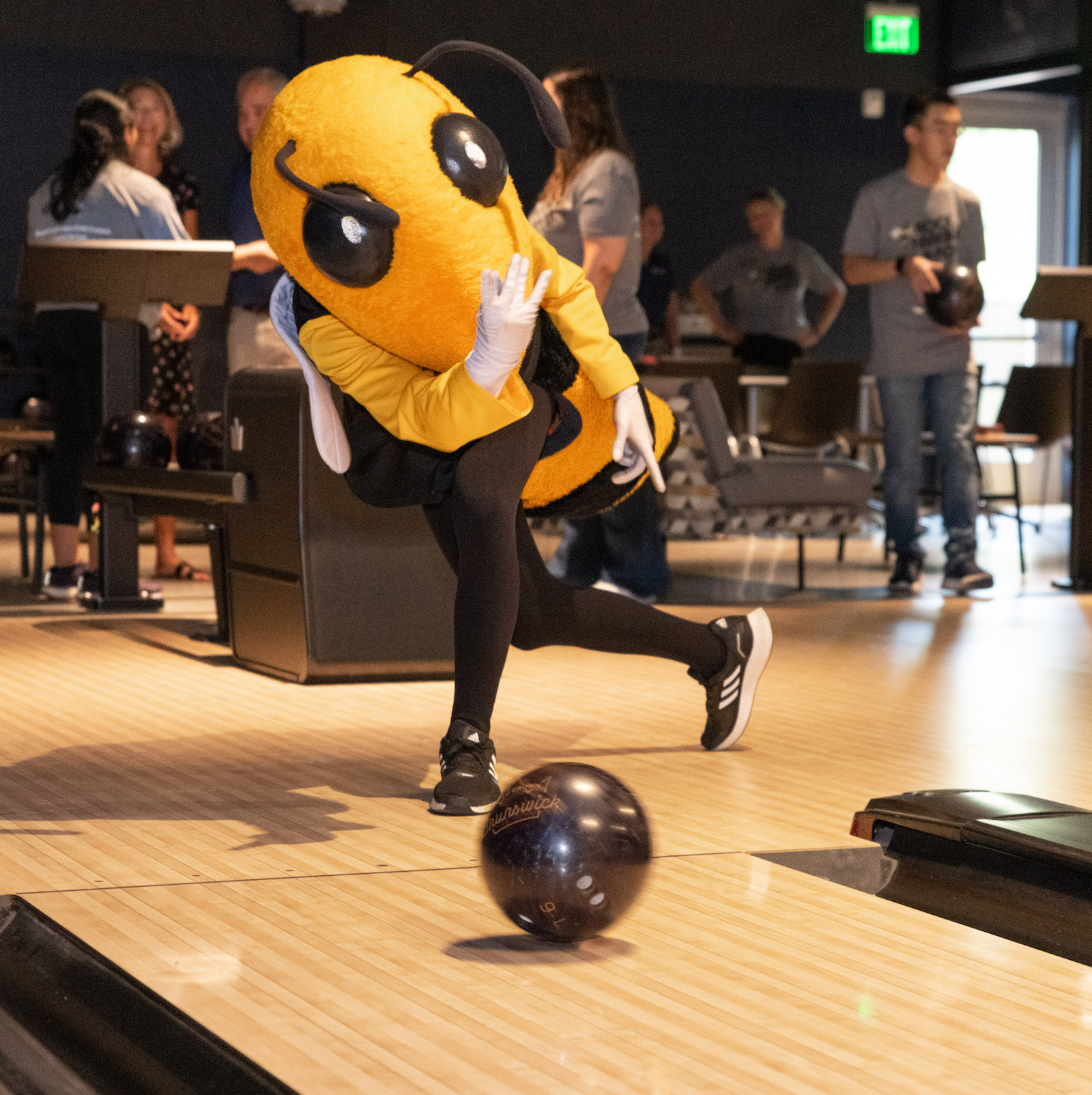 Buzz goes for a strike at the reopened Tech Rec in the John Lewis Student Center. Photo taken Aug. 14 by Rob Felt.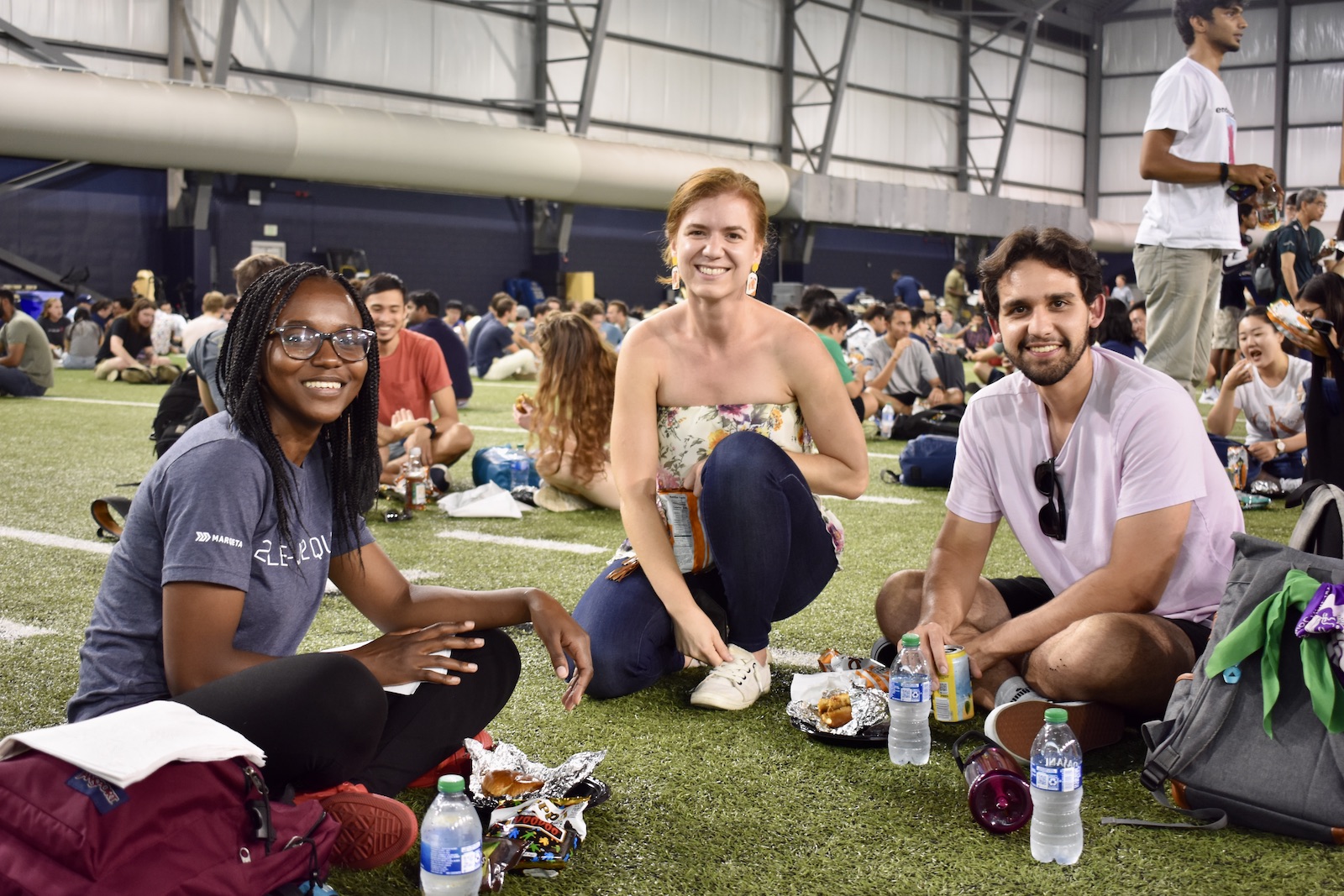 Graduate students enjoyed a welcome picnic at the Mary R. and John F. Brock Football Practice Facility. Photo taken Aug. 26 by Brittani Hill.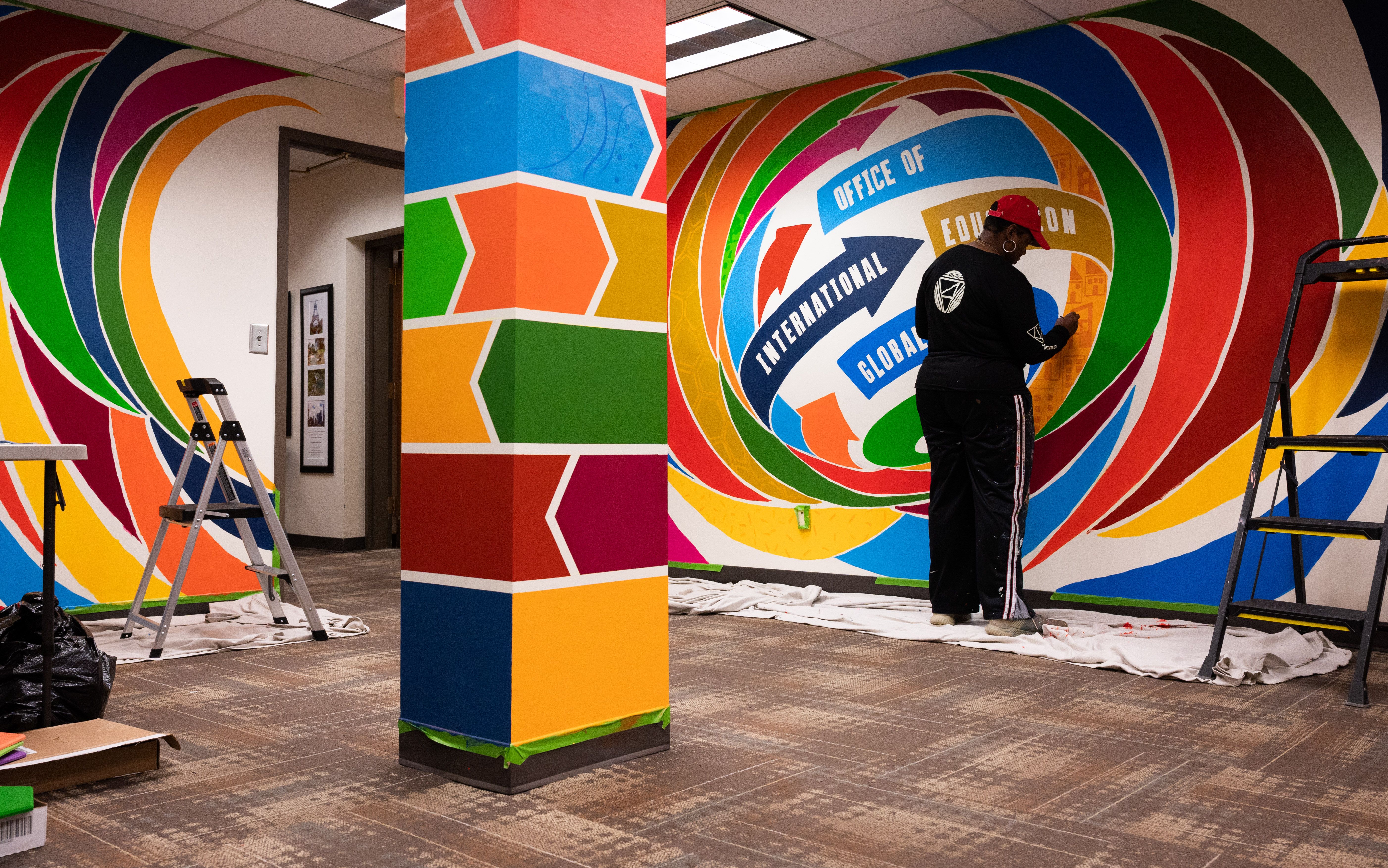 First-year students who live in the Global Leadership Living-Learning Community designed a colorful, sustainable development goal-inspired mural in the Office of International Education lobby. The mural was created by artist Vera Zeigler (pictured). Photo taken Aug. 15 by Joya Chapman.
Credits
Photography: Allison Carter, Joya Chapman, and Rob Felt
Writing/Editing: Victor Rogers, Stacy Braukman