The Month in Photos: November 2022
Georgia Tech Arts, Veterans Walk of Honor, and Wheel of Fortune winner.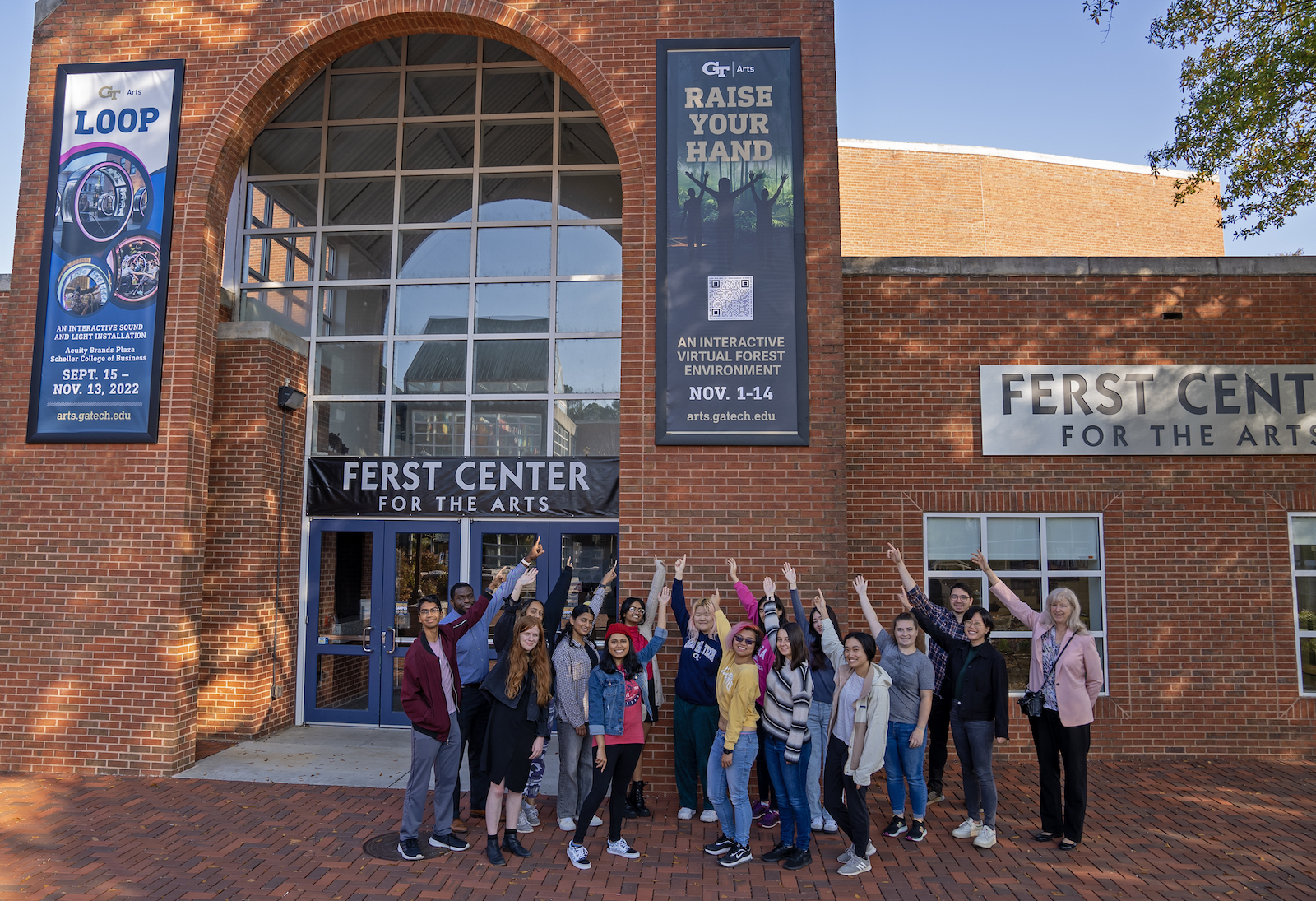 Raise Your Hand is an immersive, interactive, virtual forest environment where participants cause change in the music, projected video, and mechatronics. It was created in part by the Electronic ARTrium VIP, with students and faculty from the Schools of Electrical and Computer Engineering, Mechanical Engineering, Music, Industrial Design, and Computer Science, and the Georgia Tech Research Institute. Photo taken Nov. 3 by Marion Crowder.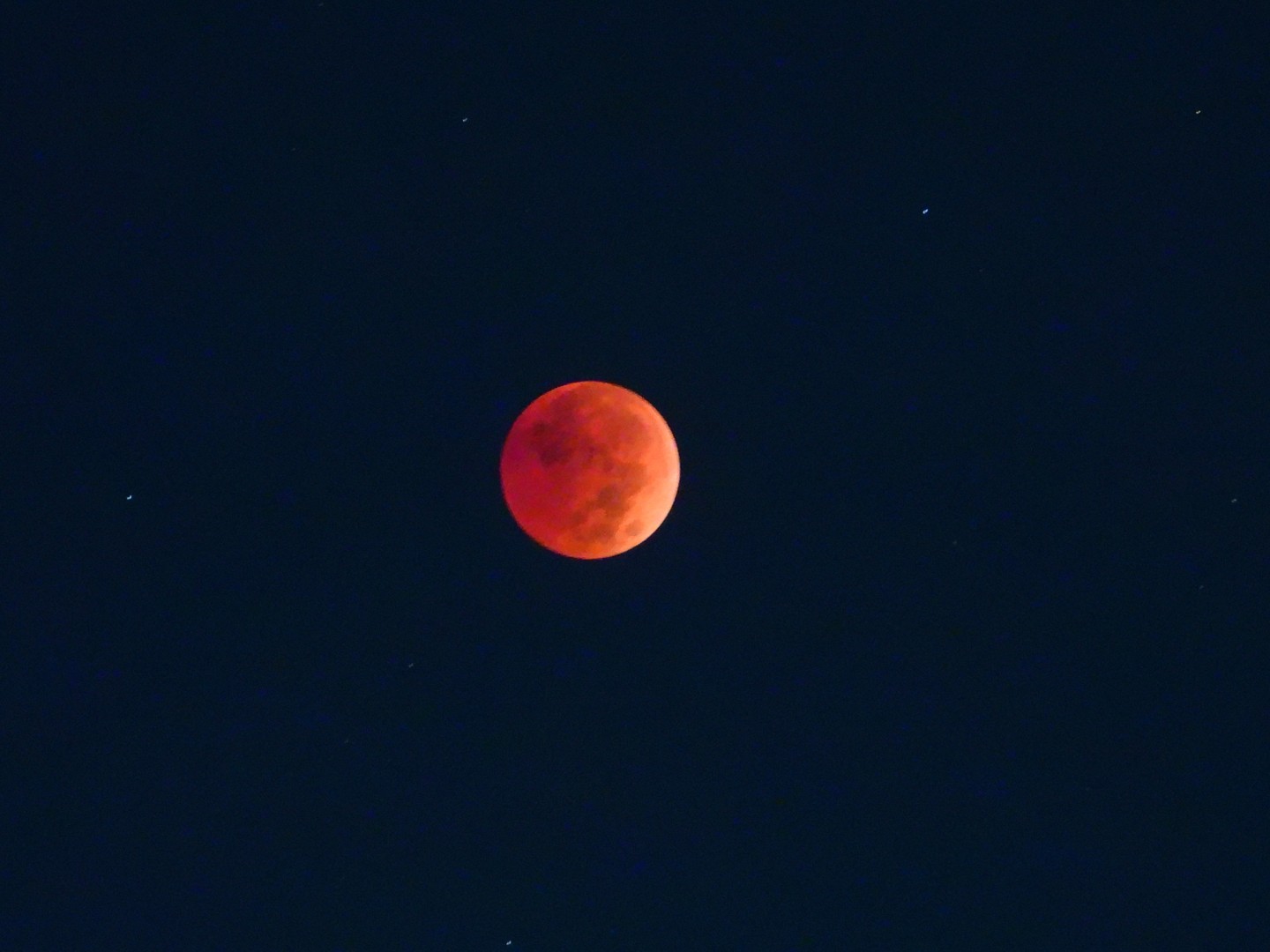 In the early morning of Nov. 8, a total lunar eclipse turned the moon a blood orange color — a phenomenon that won't happen again until 2025. Justin Effendi, a computer science and aerospace engineering student, took photos of the eclipse from Tech Green and the Georgia Tech Observatory.
Georgia Tech held a dedication and unveiled plans for the Veterans Walk of Honor, located outside of the Veterans Resource Center, that will honor all Georgia Tech alumni, students, and staff who have served in the U.S. armed forces. Guests included Medal of Honor recipient, retired Col. Ralph Puckett Jr., Class of 1947. Photo taken Nov. 10 by Allison Carter.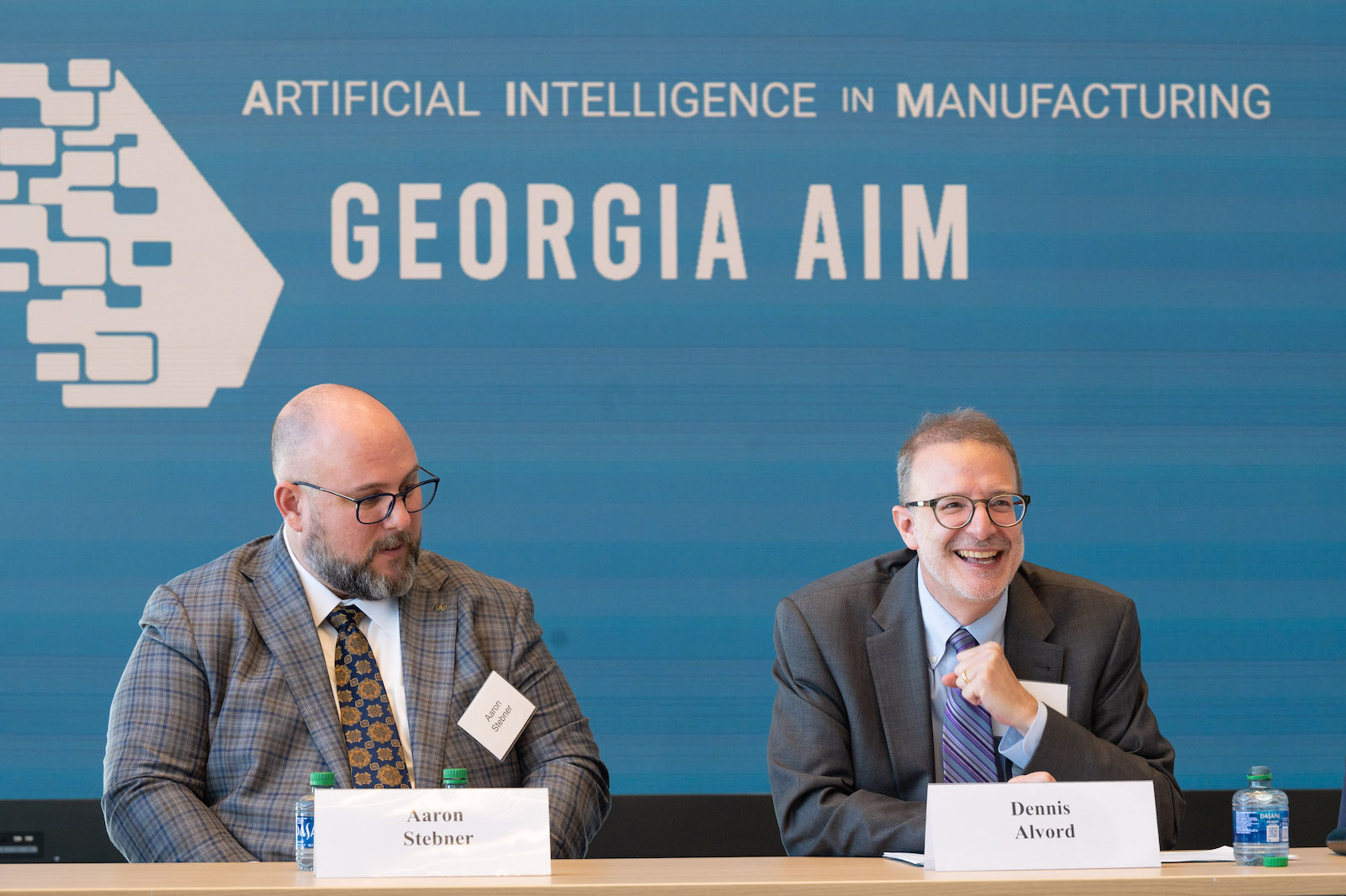 Senior Economic Development Administration (EDA) officials visited Georgia Tech on Nov. 14 to meet with a coalition of partners looking to transform the state's workforce and create more economic opportunities through a combination of manufacturing and artificial intelligence innovations. Participants in the roundtable discussion included Aaron Stebner (left), associate professor in the George W. Woodruff School of Mechanical Engineering and Georgia AIM co-lead, and Dennis Alvord, the EDA's deputy assistant secretary for economic development and chief operating officer. Photo taken by Joya Chapman.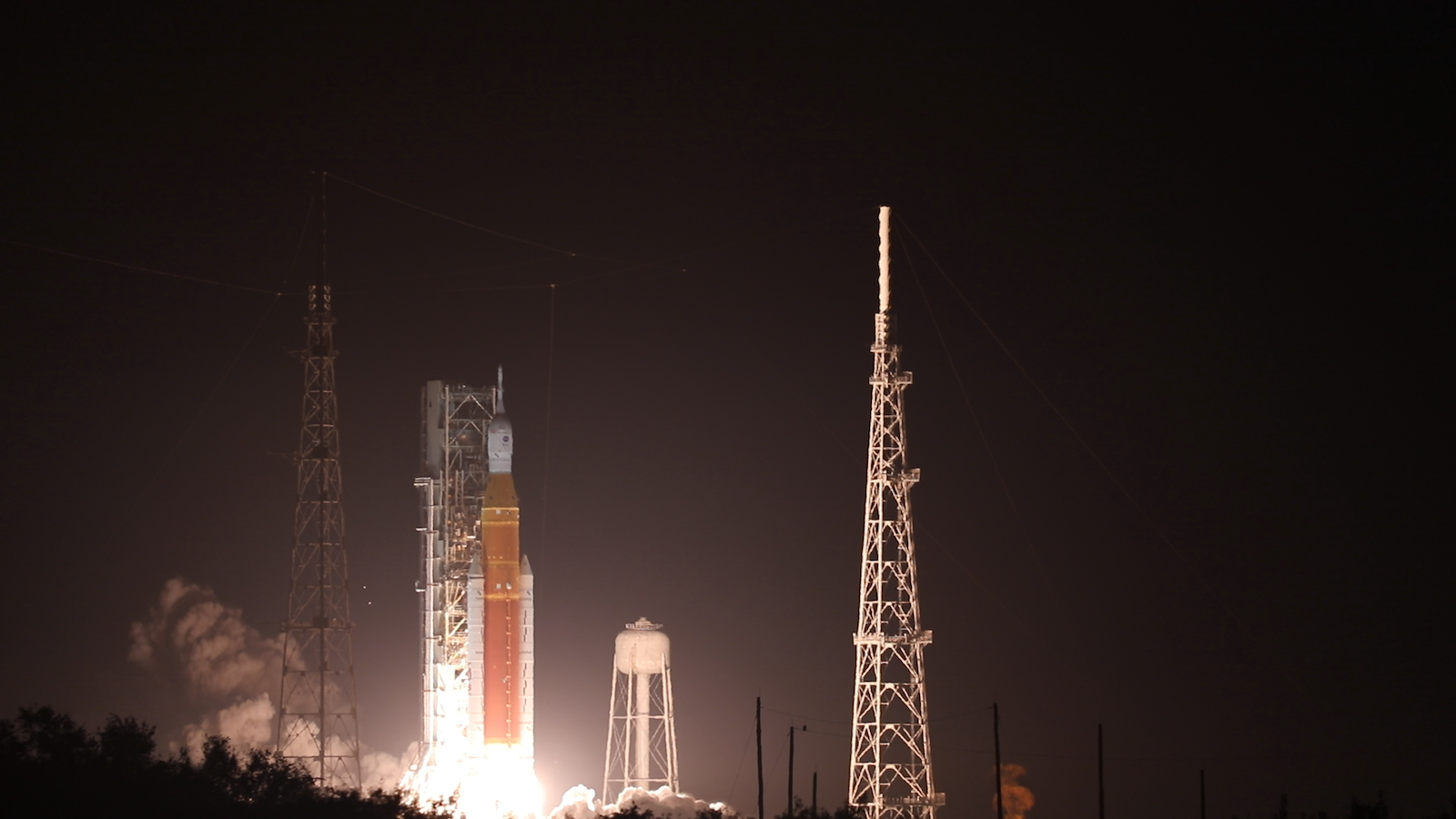 Artemis I successfully launched from NASA's Kennedy Space Center on Nov. 16, beginning a 25-day mission to the moon. The Daniel Guggenheim School of Aerospace Engineering's communications manager Kelsey Gulledge, a NASA social program attendee, took this photo at the historic launch.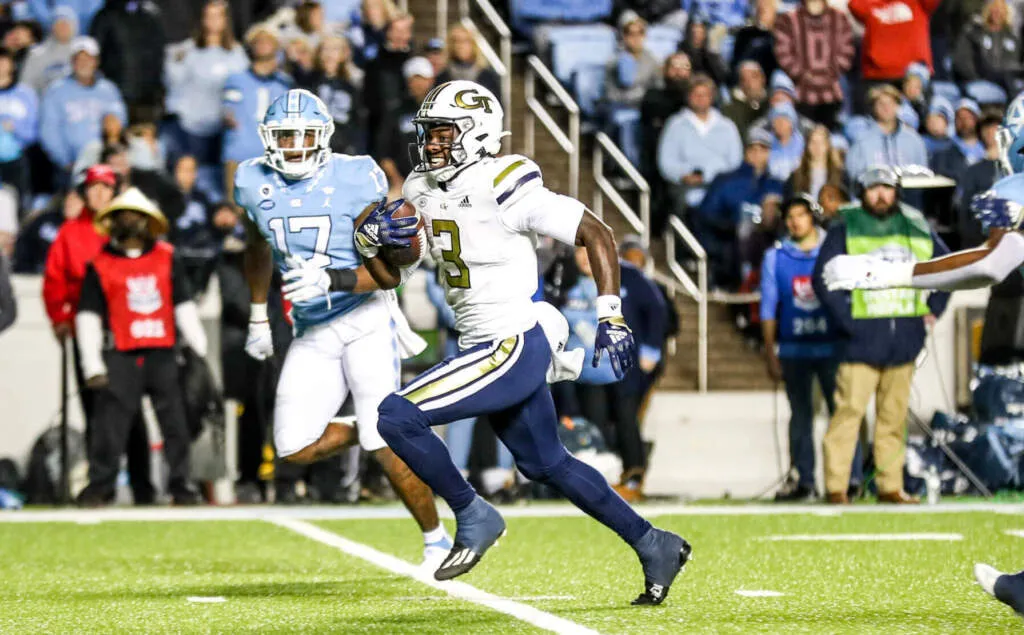 Georgia Tech football upset No. 13/11 North Carolina on the road, 21-17, at Kenan Memorial Stadium in Chapel Hill. Photo courtesy of Georgia Tech Athletics.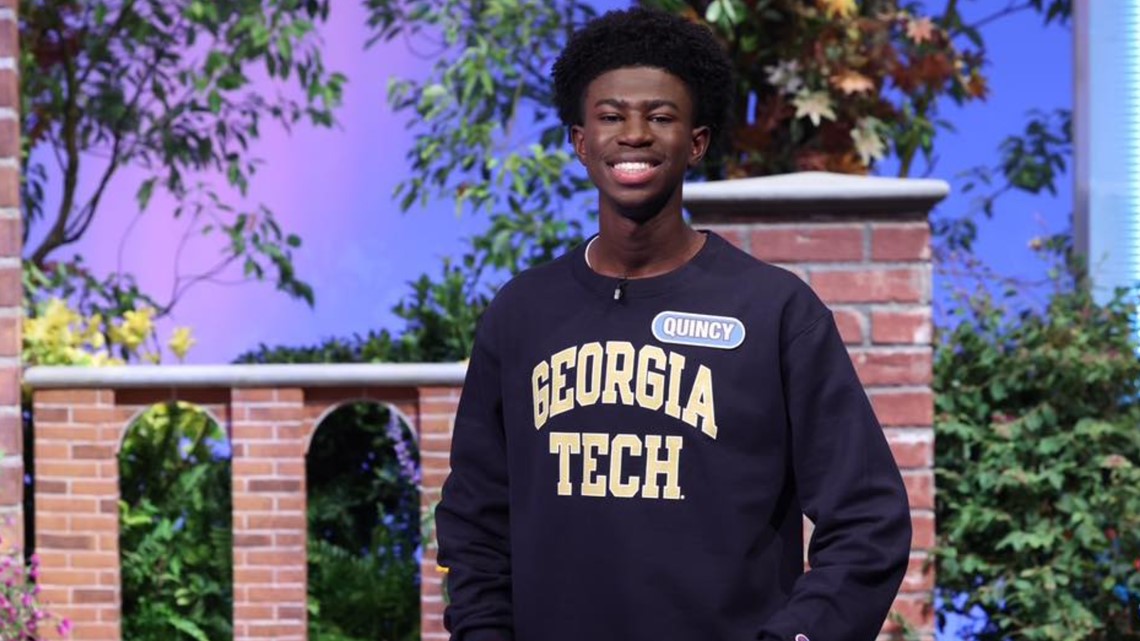 Georgia Tech second-year engineering student Quincy Howard solved the final puzzle and won big on Wheel of Fortune on Nov. 28. The Dublin, Georgia, native's winnings totaled $69,600 and include a Mini Cooper. Photo courtesy of Wheel of Fortune.
Credits
Photography: Allison Carter, Joya Chapman, and Rob Felt
Writing/Editing: Victor Rogers, Stacy Braukman