As we transition to a new year, researchers across the globe are looking ahead to the world's most pressing concerns. Experts at Georgia Tech are hard at work trying to understand how these unfolding issues will play out over the next 12 months. As we wrap up 2022 and begin 2023, we're looking at six young, pioneering Georgia Tech researchers who are tackling some of the world's most complicated issues and working on solutions ranging from feeding an ever-growing population to controlling wheelchairs via wireless brain wave patches. Here's a closer look at what these experts will be watching over the next 12 months and beyond.

There's no doubt that China and its relationship with Taiwan has been a key cog in the wheel of global policy and foreign relations in 2022. This year marked the 50th anniversary of President Richard Nixon's visit to China, the first time an American leader visited the nation. 
Dalton Lin is one of the world's leading researchers who has been exploring the power dynamics between China, Taiwan, and the rest of the world — particularly with the One China Policy, where the government in Beijing holds that there is one sole legitimate government of China, and Taiwan is a part of China — not an independent nation.  
The U.S., meanwhile, has straddled the fence, nodding toward the One China Policy, while also offering legitimacy to Taiwan. Consider, then, House Speaker Nancy Pelosi's August 2022 visit to Taipei. "The U.S. wants to maintain the status quo right now, but neither Beijing nor Taipei wants that," says Lin. 
Lin says if a state like Taiwan wants independence, it's really hard to fight that. So, they are currently building up infrastructure in case of a takeover. 
"What Taiwan can do is to show China that, 'You probably can conquer me,' right? But it will be really painful and difficult," says Lin. China uses what Lin refers to as "grey zone operations" to enforce authority without firing weapons. 
"Leaders in Beijing have sent warships to patrol the waters around Taiwan and are gradually getting closer to the island," explains Lin. As this complicated dance between Taiwan and China continues in 2023, Lin says the rest of the world can work to better understand the players at hand. 
Lin and his students have developed web tools to help contextualize security issues that Taiwan is facing, using hashtags to identify key areas or issues. This knowledge helps lead to better foreign policy.   
"That helps us devise an appropriate policy to ensure peace and coexistence," says Lin.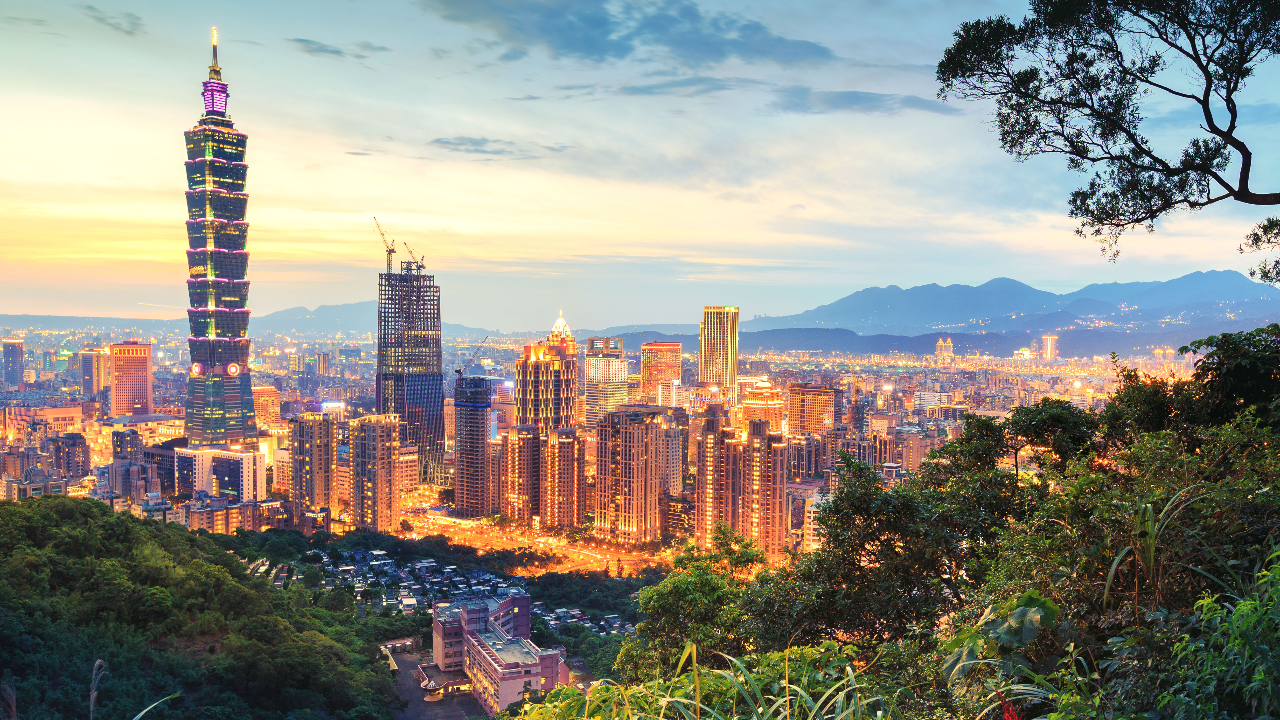 What differentiates how people are able to hold their attention on a task? How do people acquire new skills? These are tough questions that Georgia Tech cognitive scientist Alex Burgoyne is trying to find good answers to. 
For decades, schools, companies, and federal agencies have tried to use standardized tests to determine whether someone will be a success before they are hired or assigned. But Burgoyne says there are better ways to figure out if a candidate is likely to be a good fit. 
"We're looking at more fluid abilities like problem-solving, working memory, and how people can control their attention," Burgoyne explains. 
Burgoyne and his fellow researchers are taking a closer look at the Armed Services Vocational Aptitude Battery, better known as the ASVAB. With the U.S. Navy, Burgoyne and his colleagues are using modeling to determine if pilots, air traffic controllers, and flight officers are hitting the mark during their training. The ASVAB, which is highly focused on acquired math and verbal skills, may not measure more specific skills necessary for success. 
"Air traffic controllers, for example, need to be able to maintain focus for long periods of time. Whether or not they can make change for a $10 bill is less important for their day-to-day jobs," he says. 
Burgoyne says his work also addresses adverse impact in employment and selection practices. Acquired knowledge tests like the ASVAB often have stratified results that make it harder for applicants from minority communities to succeed. 
"The military has a duty to improve their selection procedures to reduce inequities, and they can all better predict who will do well in certain types of training," he says.
Burgoyne is conducting testing with naval trainees at Naval Air Station Pensacola in Florida, but Fortune 500 companies have also been in contact with him about this cognitive ability research.
Because every failed personnel search or newly assigned team member who can't pass training costs an organization valuable time, money, and resources, says Burgoyne, "Every company that is hiring must worry about whether they have equitable selection measures in place." He says it's a systemic issue and currently a hot topic of conversation.
In the next year, Burgoyne and his colleagues in the Attention and Working Memory Lab at Georgia Tech will continue identifying how to measure different levels of memory capacity and mental focus, as a better determinant for successful performance in a variety of settings. 
Alex Burgoyne is a research scientist and postdoctoral researcher working with Randy Engle.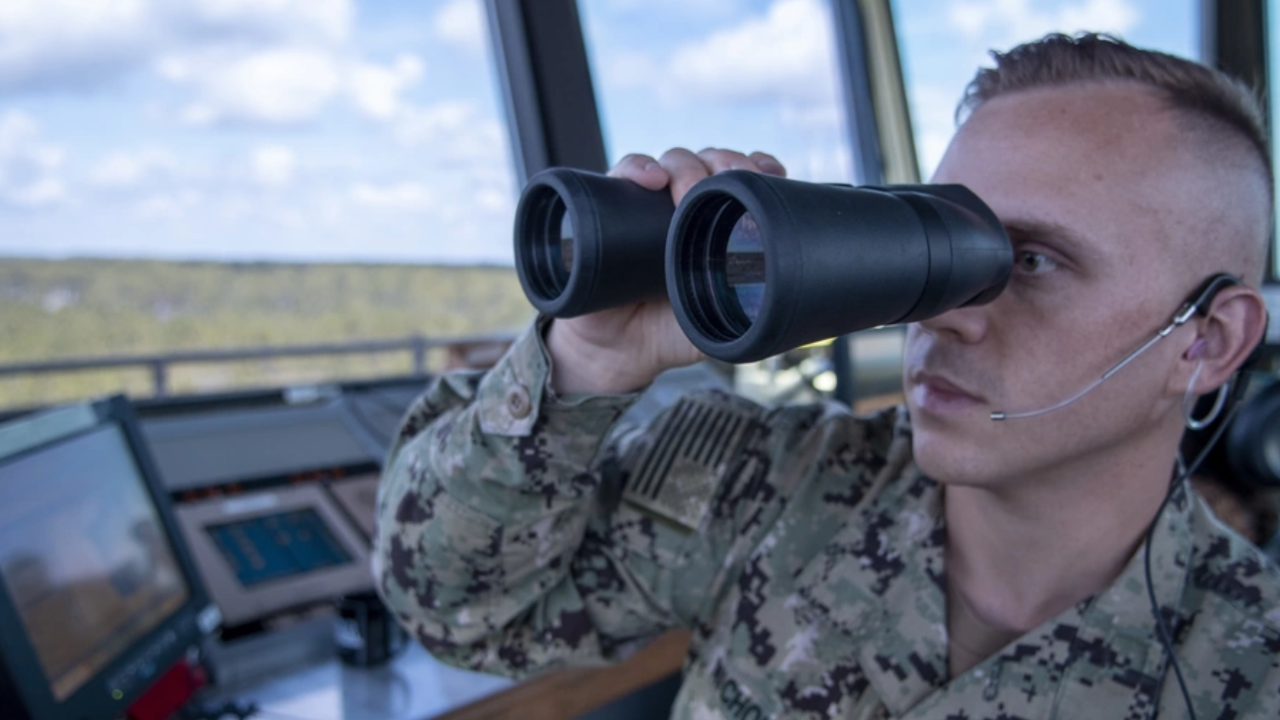 It's a challenging time for primary and secondary schooling in the U.S. Across the nation, math, science, and reading skills suffered their worst setbacks in decades in the aftermath of the Covid-19 pandemic. Two years of online classes didn't just affect students, though. They also kept young teachers out of classrooms, robbing them of urgently needed tangible experience, and entire graduating classes of new teachers finished their degree programs without setting foot in a classroom for two years. This current regression at the K-12 level has the potential to alter the entire American education system for years. 
As the associate director and principal research scientist at the Center for Education Integrating Science, Mathematics, and Computing (CEISMC), Meltem Alemdar has been studying, developing, and evaluating strategies to improve K-12 STEM education for more than 15 years. While she admits the current outlook presents uncommon difficulties, her research has demonstrated proven methods for boosting student performance and instilling teacher confidence, and giving both groups the tools they need to get back on track and excel. 
"My research is about developing innovative STEM curricula and finding authentic ways to teach engineering, math, and science to K-12 students," she says. "We also focus a lot on teachers and what they need to implement an innovative curriculum in the classroom." 
Alemdar is the principal investigator of a four-year, $2.7 million study funded by the National Science Foundation (NSF) that is rolling out an advanced, integrative engineering curriculum called STEM–Innovation and Engineering Design (STEM-ID) to 29 middle schools. STEM-ID introduces students to advanced manufacturing tools, teaches engineering concepts such as aeronautics and robotics, and hosts design challenges that require foundational math and experimentation skills. 
The curriculum also seamlessly integrates math, engineering, and computer science in coursework and student projects. Research has demonstrated that middle school students in Georgia schools who had taken just two STEM-ID courses achieved significant gains in math and science and had less anxiety about learning them. The results were so promising that the NSF wants Alemdar and her team at CEISMC to scale up the program. 
Her work directly addresses the central challenge of K-12 STEM education in Georgia. While every school is different, engineering and computer science teachers are often hard to find, and circumstances somewhat compel them all to teach very differently. They typically come from a wide range of fields, frequently change careers, and rarely have a set curriculum. For Alemdar, these variables create a problem of equity.
"It's hard to find an engineering curriculum to teach. Teachers are willing to use them, but they don't really exist, so you end up with lots of very different classes. It all varies and depends on the teacher," explains Alemdar. 
This kind of disparity leads to certain students learning far more than others — a disparity that can determine what kind of opportunities are open to them. With STEM-ID and her other research, Alemdar is cutting a path forward for Georgia's next generation of engineers.
"We are building these capacities to bring equity to schools," she says. "We're changing the trajectory." 
Meltem Alemdar is associate director for Educational Research and Evaluation at CEISMC.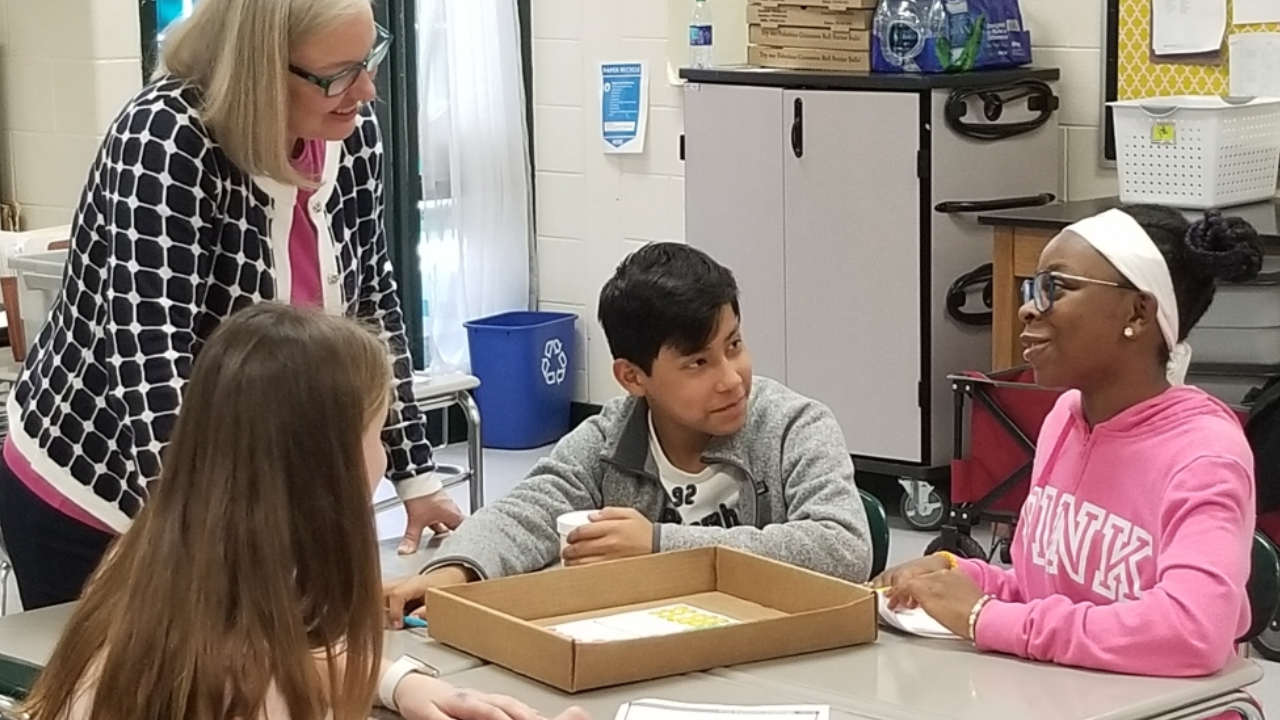 Over the past decade, governments and industries across the globe have increasingly prioritized clean, renewable energy in an attempt to transition away from reliance on fossil fuels. While all renewables have made great strides in that time, none is growing as fast as solar energy — also known as photovoltaics (PV) — which is projected to triple in global capacity by 2027. 
With that heightened demand comes new challenges that expose the weaknesses and limitations of the current solar market — and new opportunities to disrupt and reinvent the industry. Juan-Pablo Correa-Baena, assistant professor in the School of Materials Science and Engineering, has a plan to do just that. For the past 11 years, he's dedicated his work to developing a wholly different kind of solar cell. 
"We study different materials and develop ways to modify them or create new ones that will make solar cells more efficient, more durable, and less expensive," Correa-Baena says.  
Nearly all PV cells — more than 95% of the world's production — use sliced silicon ingots called "wafers" as the semiconductors that capture energy from light. Silicon may be the second-most abundant element on Earth, but the process of isolating, refining, melting, and transforming it into ingots is extremely expensive and consumes a great deal of energy. 
"If you want to make silicon ingots, you'll need somewhere in the order of $1 billion just to set up a factory, and that factory will then need to keep materials heated to at least 1,400 degrees Celsius," says Correa-Baena. "It's the most demanding, technologically difficult, and costly part of solar cell manufacturing." 
Correa-Baena's research focuses on metal halide perovskites (MHP) — an inexpensive and abundant resource that's spread all over the world, is easy to mine, and is simple to process. Unlike silicon, Correa-Baena says MHP can be solution-processed or even thermally evaporated at very low temperatures, and can be incorporated very easily into an assembly line without adding much production cost. They're also less susceptible to geopolitical conflict and can be easily manufactured in the U.S. 
"The idea is that we'd be able to set up a factory of the same capacity for one-tenth the cost — $100 million instead of $1 billion — which is very important for our manufacturing here in the U.S.," he says. "The promise is that we'll be giving customers something that's locally made, which means we can keep the technology and the intellectual property here, and we can also employ people in those high-skilled jobs here. But then on the other side, we'll be providing customers with a much cheaper product, which will help us more rapidly transition away from fossil fuels." 
As they continue to develop this emerging technology, Correa-Baena and his team are focusing on increasing the efficiency, reliability, and durability of MHP semiconductors. The scientific community, as well as the solar and semiconductor industries, are taking notice. Startups have popped up by the dozens, and his research gathers more momentum every year, with support pouring in from federal agencies, global corporations, and more. 
"People are recognizing that this is a technology that's just about ready to go into the market," he says. "There's a lot of interest and a lot of investment because the costs are just going to be a no-brainer."
Juan-Pablo Correa-Baena is an assistant professor and the Goizueta Junior Faculty Rotating Chair in the School of Materials Science and Engineering.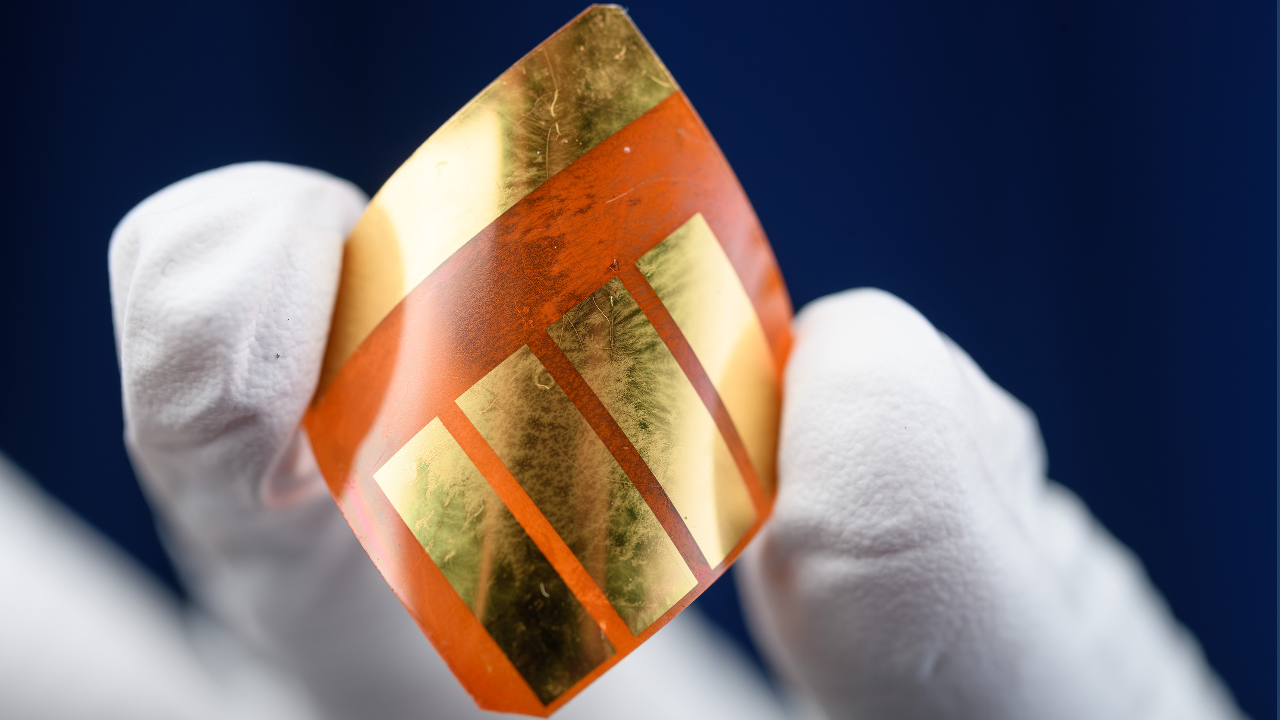 Modern medicine has come a long way in the past century, eradicating diseases and treating formerly life-threatening conditions with outpatient procedures. But when it comes to the technology used in clinical settings for health monitoring and diagnostics — the machines doctors rely on to measure heart activity and sleep patterns, for example — much of it hasn't changed in decades.
"A lot of the medical devices doctors use are still very far behind from a technological standpoint," says W. Hong Yeo, associate professor of mechanical engineering and director of the Center for Human-Centric Interfaces and Engineering. "They're not meeting the needs of patients, and they're not meeting the needs of clinicians."
Yeo is on a mission to redefine these clinical experiences — to overcome their limitations, making them easier and more comfortable for patients while also yielding more reliable and more comprehensive data. His Bio-Interfaced Translational Nanoengineering Group balances more than 20 funded projects at a time, with the goal of bringing bring medical monitoring and diagnostics up to date using emerging advances in soft robotics, nanotechnology, and bioelectronics. 
So many of our current systems for monitoring and diagnostics rely on bulky machines that enmesh motionless patients in a snarl of wires and sensors, Yeo says. Cardiac tests like the electrocardiogram can't provide continuous data, and they only work if patients remain still and do nothing. Sleep studies, on the other hand, subject patients to uncomfortable, atypical environments prone to yield suspect data. These dependencies on motionlessness and unnatural settings activity make the tests highly susceptible to error and limit the value and trustworthiness of their data. 
To address these challenges and limitations, Yeo's group designs and manufactures nano-biosensors and bioelectronics. Completely wireless and easy to wear, these "biopatches" look like small stickers or bandages — soft and tiny, flexible and imperceptible — and a single device can track heart rate and other cardiac activity, respiration, blood oxygen concentration, body temperature, brain activity, and more.
Yeo, who has also founded two biomedical startups, is working through the multiyear process of obtaining FDA approval for his devices to be used in clinical settings. He hopes the technology can transform the health screening experience for patients and doctors alike — and also save the lives of people like his father, who died from a heart attack in his sleep despite his excellent health and with no family history of cardiac disease. 
"This is going to be good for everybody," he says. "It will save time and money on both sides — for patients as well as providers and insurance companies. It will also increase the efficiency of our hospitals, which will be able to devote their resources to people who need treatment, and help clinicians identify abnormalities early on." 
W. Hong Yeo is a Woodruff Faculty Fellow, associate professor in the George W. Woodruff School of Mechanical Engineering and the Wallace H. Coulter Department of Biomedical Engineering, and the director of the Center for Human-Centric Interfaces and Engineering.

Georgia Tech historian and sociologist Helen Anne Curry is using her expertise in food technologies to look at how the globe is producing food for its 8 billion inhabitants. Specifically, she's exploring how the re-engineering of new crops affects the food supply. 
The technologies and genetic modifications that science is affording to farms to grow more climate-resilient crops could also be leading to a significant loss of variety in the types of foods available to us. The world primarily subsists on commodity crops like wheat, rice, and corn, and that may not be sustainable, as the Russia-Ukraine war has shown us. 
How will we combat this? Curry says that many food scientists and researchers are working to revitalize and expand cultivation of heritage crops and food products that may be unfamiliar to many consumers. 
"There are hundreds of different kinds of domesticated millets and grains, for example," she says. "And thousands of vegetables that don't see wide circulation among consumers." Some examples include amaranth, a grain grown in South America; teff, a tiny, nutrient-dense grain grown in Ethiopia; and moringa, a leafy vegetable that grows in subtropical climates, packed with as much vitamin C as oranges.
Curry believes a more sustainable model may mean agricultural products like these are researched, developed, and marketed for commercial use — especially as preventing hunger is a huge part of the United Nations Sustainable Development Goals aimed at making a more prosperous world by 2030.  
She also says now, more than ever, there's a need for funding crop science and food technologies directed toward social justice goals like reducing climate change and feeding people in need. 
"I think we can all appreciate how complicated our relationships to food are and how hard it can be to shift dietary decisions," says Curry. "Our food producers and grocery stores have developed a complicated global food system that doesn't easily shift to incorporate wholly new things."
Helen Anne Curry is the Melvin Kranzberg Professor in History of Technology in the School of History and Sociology.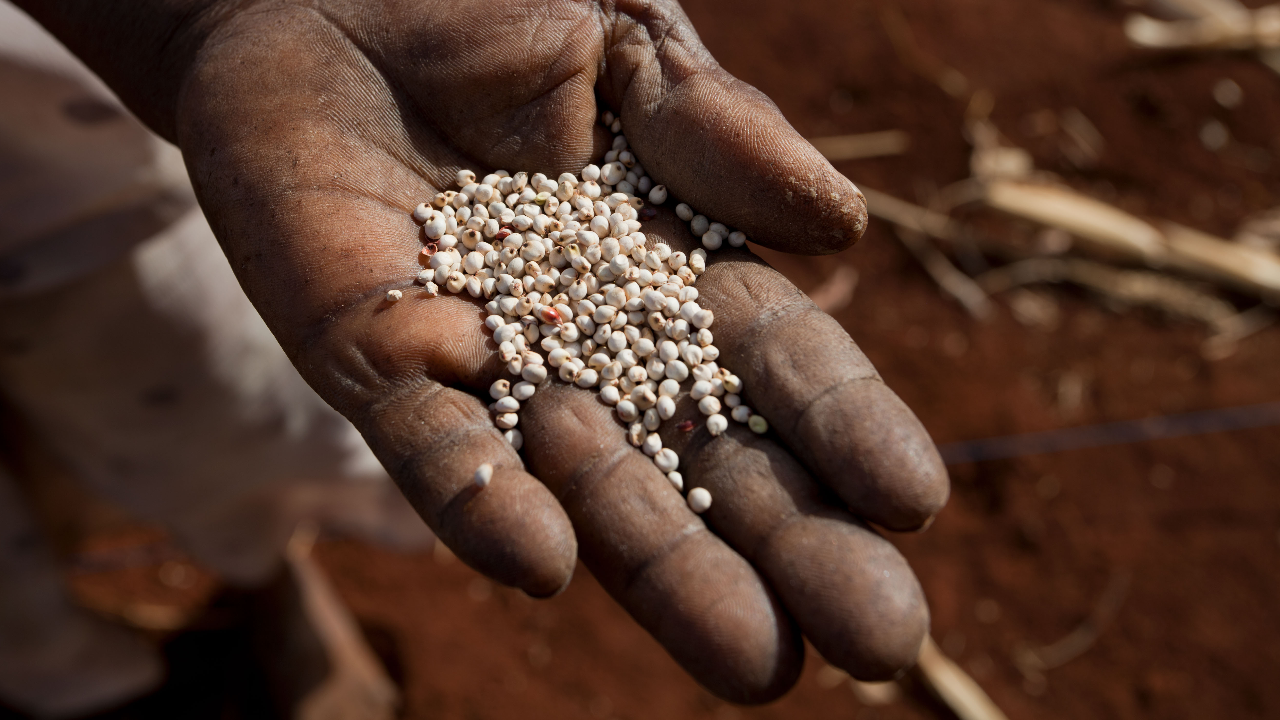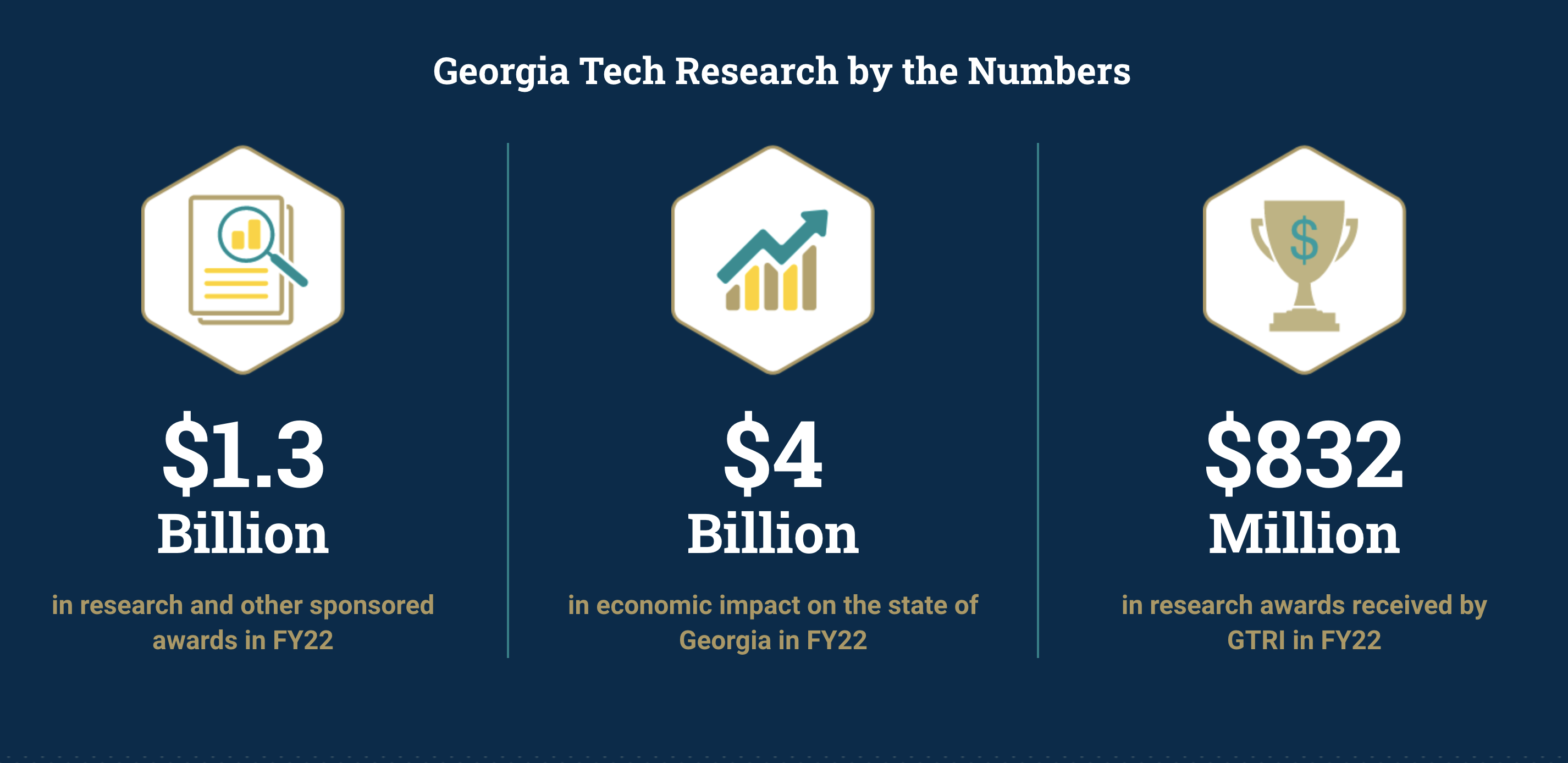 Credits
Writers: Benjamin Hodges and Steven Norris
Layout: Brice Zimmerman and Steven Norris
Design: Mark Ziemer
Editing: Stacy Braukman