"The greatest superheroines are famous not just for their brawn, but also for their brains.
Jennifer Walters (She-Hulk) has a law degree from UCLA. Barbara Gordon (Batgirl/Oracle) holds an M.S. in library sciences from Harvard. Carol Danvers (Captain Marvel) paid her way through college with money earned in the Air Force. But of all the super schools to grace the paneled pages of American comic books, Georgia Tech is the only university that can claim not just one but two superheroines.
Given Tech's excellence in all things STEM-related, it's no surprise that both of these superheroines are also super scientists: Wilma Calvin is a biochemical genius recruited to S.H.I.E.L.D. from Georgia Tech to recreate the serum that produced Captain America, while her famous protege, Barbara "Bobbi" Morse, completed both her Ph.D. at Tech and her spy training with S.H.I.E.L.D. at the top of her class before going on to work as a government scientist, spy, and the costumed superheroine Mockingbird.
Of course, Calvin and Mockingbird might be the world's leading authorities on the Super-Soldier Serum, and Mockingbird's adventures might take her across America in time and space, but all in all, these accomplishments pale in relation to those made by the real-life wonder women of Georgia Tech's College of Sciences."
Lisa Yaszek, School of Literature, Media, and Communication

 

In 1971, Marvel Comics introduced Mockingbird in the Astonishing Tales comic book series. Featured for decades in Avengers comics storylines and intimated to be the true identity of Laura Barton, Clint Barton's (aka Hawkeye) wife in the Marvel Cinematic Universe, Bobbi Morse (aka Mockingbird) is one of a few famous and fictional characters with a degree from Georgia Tech.

When Jennifer Leavey first arrived on campus as an undergraduate 20 years after the Mockingbird's debut in print, women were strikingly underrepresented across the Georgia Tech community — including students, faculty, and researchers.

"The 'ratio' was something that women definitely felt," remembers Leavey. She came to Tech 35 years after Diane Michel and Shirley Clements Mewborn, the first women to graduate from the Institute.

Leavey earned a bachelor's degree in chemistry from Tech in 1995 and went on to earn a Ph.D. in immunology and molecular pathogenesis from Emory University. She followed that up with postdoctoral fellowships at Emory and the University of Georgia.

In 2005, she returned to the Georgia Tech College of Sciences and today serves as the College's assistant dean for Faculty Mentoring, as a principal academic professional in the School of Biological Sciences, and as the Integrated Sciences curriculum coordinator. Leavey is also the director of the Georgia Tech Urban Honey Bee Project. Simply put, she's a superstar on campus who has witnessed firsthand the progress women have made in the academic fields of science, technology, engineering, and mathematics.

"I love seeing women as student leaders all over campus these days," Leavey says. "Representation matters, but still, as you go up the ranks, there are fewer and fewer faculty from minoritized groups."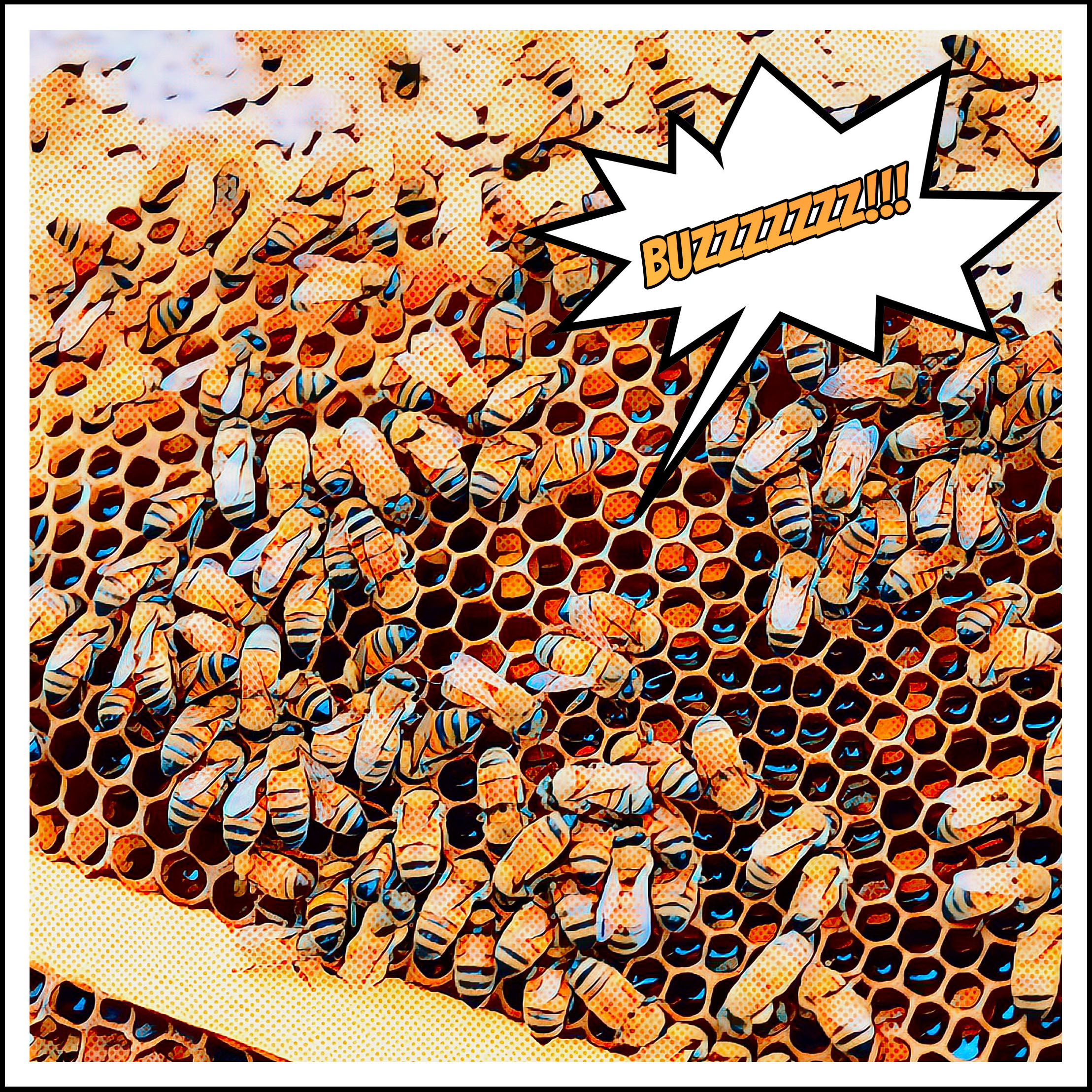 The Georgia Tech Urban Honey Bee Project is a unique interdisciplinary undergraduate research and education program focused on the impact of urban habitats on honey bees. Our hives are located on the roofs of the Clough Undergraduate Learning Commons and The Kendeda Building for Innovative Sustainable Design on the Georgia Tech campus in Midtown Atlanta.
Julia Kubanek is one faculty leader making waves at the highest academic levels. She is the Institute's vice president of Interdisciplinary Research and a professor with joint appointments in the School of Biological Sciences and the School of Chemistry and Biochemistry. With a Ph.D. in organic chemistry from the University of British Columbia, Kubanek's lab and research investigates the chemical biology and ecology of marine natural products.

"My students and I ask how living organisms communicate and interact with each other using chemistry as a language of life," Kubanek says. "We explore molecules produced by microbes, plants, and animals as words in this language, delivering messages like 'Don't eat me; I taste terrible.' Or 'Yes, I'm one of your kind! Mate with me.'"

When she started at Georgia Tech in 2001 as an assistant professor, Kubanek was one of just three women faculty out of 30 in what were then known as the Schools of Biology and Chemistry. She instantly sensed the disparity.

"I felt like my gender was the first thing people noticed about me everywhere I went," Kubanek recalls. "This felt isolating to me, even though as a biologist and a chemist I was surrounded by women students, who made up the majority of my classes and lab members."

As those undergraduate students began to graduate and pursue careers in research and science fields, representation improved.



All organisms use chemicals to assess their environment and to communicate with others. Chemical cues for defense, mating, habitat selection, and food tracking are crucial, widespread, and structurally and functionally diverse. Yet our knowledge of chemical signaling is patchy, especially in marine environments. In our research we ask, "How do marine organisms use chemicals to solve critical problems of competition, disease, predation, and reproduction?"
"Within a few years, there were a few more women faculty, and now there are more," notes Kubanek. "Not nearly 50%, but a critical mass to support each other and advocate for more just policies and practices. Students are less surprised to meet women faculty and increasingly accepting of women as experts in the classroom and in research."

In her role as Georgia Tech's vice president of Interdisciplinary Research, Kubanek also stresses the need to increase representation across research, especially from historically underrepresented, marginalized, and excluded groups.

"Unless research is inclusive, in terms of who performs the research and who benefits from the research, we don't get the best outcomes," she says. "Having participants from diverse backgrounds on a research team allows multiple points of view to be considered in deciding what research we should tackle and how to tackle it."

While Kubanek and Leavey, as Georgia Tech scientists, are true-life Mockingbirds, they are also active role models and mentors for women and young people in the field.

The Center for Promoting Inclusion and Equity in the Sciences (C-PIES) seeks to develop a more diverse and inclusive College of Sciences that will empower, encourage, and support our work, study, and learning in a way that allows each of us to reach our full potential.
"I'm most inspired by students who are dedicated to making the world a better place and meeting young women who aren't hesitating to pursue their dreams," says Kubanek.

"Yes!" agrees Leavey. "We are graduating record numbers of women in STEM fields, but we can't settle for just that. Very few women, Julia excluded, are found at the highest levels of research. We need to ensure that there are no barriers to hiring and promoting these women. That they don't face discrimination or bias."

In true superhero fashion, Kubanek and Leavey also have words of wisdom for aspiring scientists, stressing the importance of embracing individual strengths and taking time to find what clicks in a career — and being open to change.

"Don't be afraid to bring your passions and values into your work," Leavey says. "Not everyone has to do the same thing. I love science and research, but I also love teaching and helping other scientists succeed. So, over time, my career has shifted toward focusing on those things, but you can always stay curious and be a 'defender of science.'"
Uniqueness is a persistent theme among superheroes and scientists.

"Don't feel like you have to be like everyone around you," says Kubanek. "Your strength is in the unique ways that you combine how you think, how you feel, and what experiences you've had toward being a scientist. Being a scientist is a way of life, not just a career."

At Georgia Tech, Kubanek and Leavey are two women who have helped pave the way for the next defenders of science, working to make the world a truly better place, and helping to develop new waves of superhero scientists who will continue to build that arc — from STEM-based learning and research to the science- and technology-based solutions of tomorrow.

Credits
Writer Contribution: Brice Zimmerman, Jess Hunt-Ralston, Lisa Yaszek
Editors: Robert Stalker, Brigitte Espinet, Stacy Braukman
Graphic Design: Brice Zimmerman
Design Layout: Brice Zimmerman
Photography: Joya Chapman

Special Thanks to the College of Sciences and the Ivan Allen College College of Liberal Arts.