The Month in Photos: March 2023
Reck Garage Dedication, Guthman Musical Instrument Competition, and InVenture Prize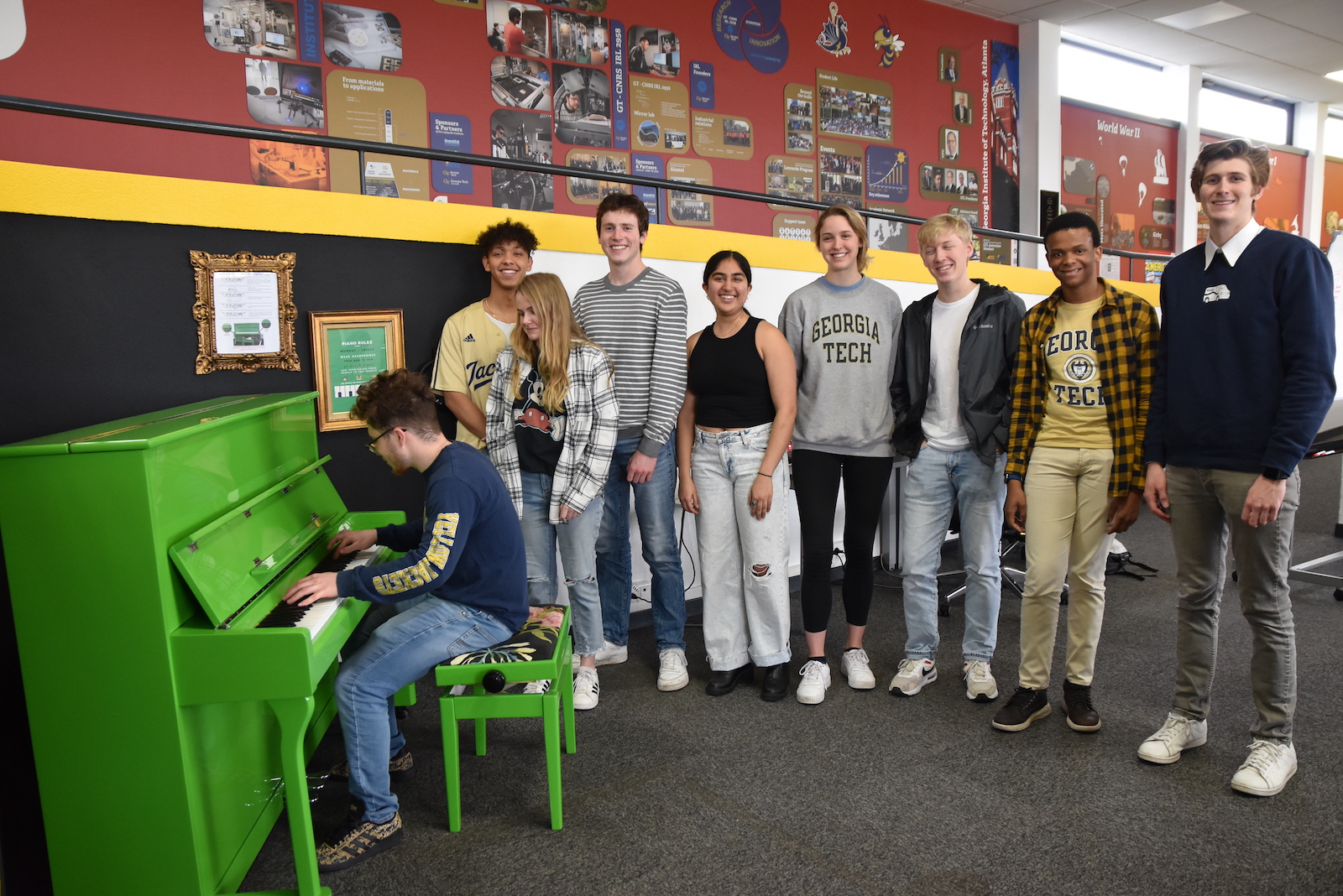 Georgia Tech-Europe students have an apple green piano available for their enjoyment in the student lounge. The piano has a silent mode for quiet times when students are studying. Photo taken March 7 by Jeanne Dupont.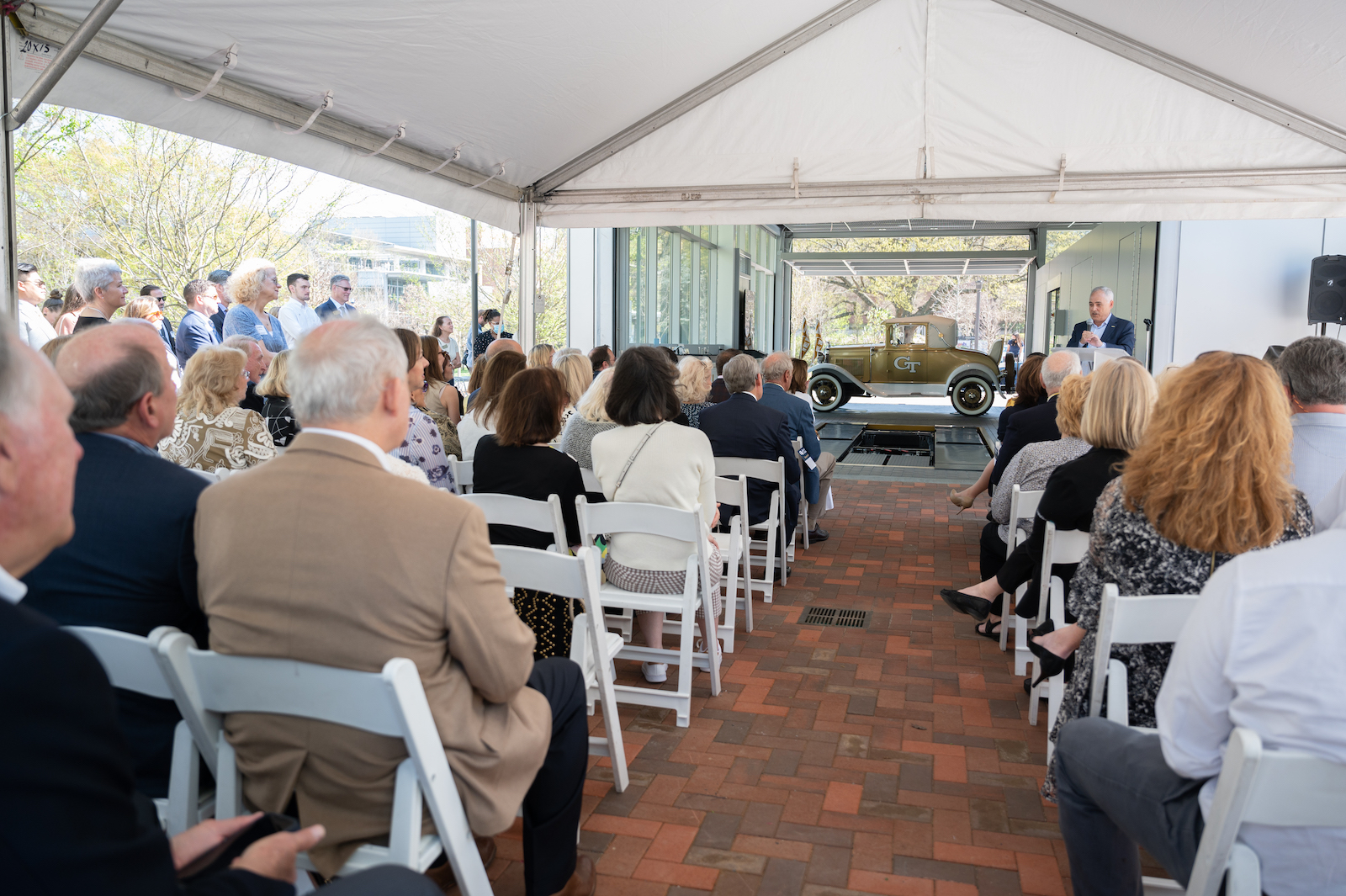 The recently unveiled Reck Garage provides VIP parking for Tech's iconic mascot. The garage has floor-to-ceiling windows and includes a repair station with a lift, workbenches, plenty of storage for tools, an outdoor car wash station, and dual entrances, making the space as functional as it is stylish. Photo taken March 7 by Allison Carter.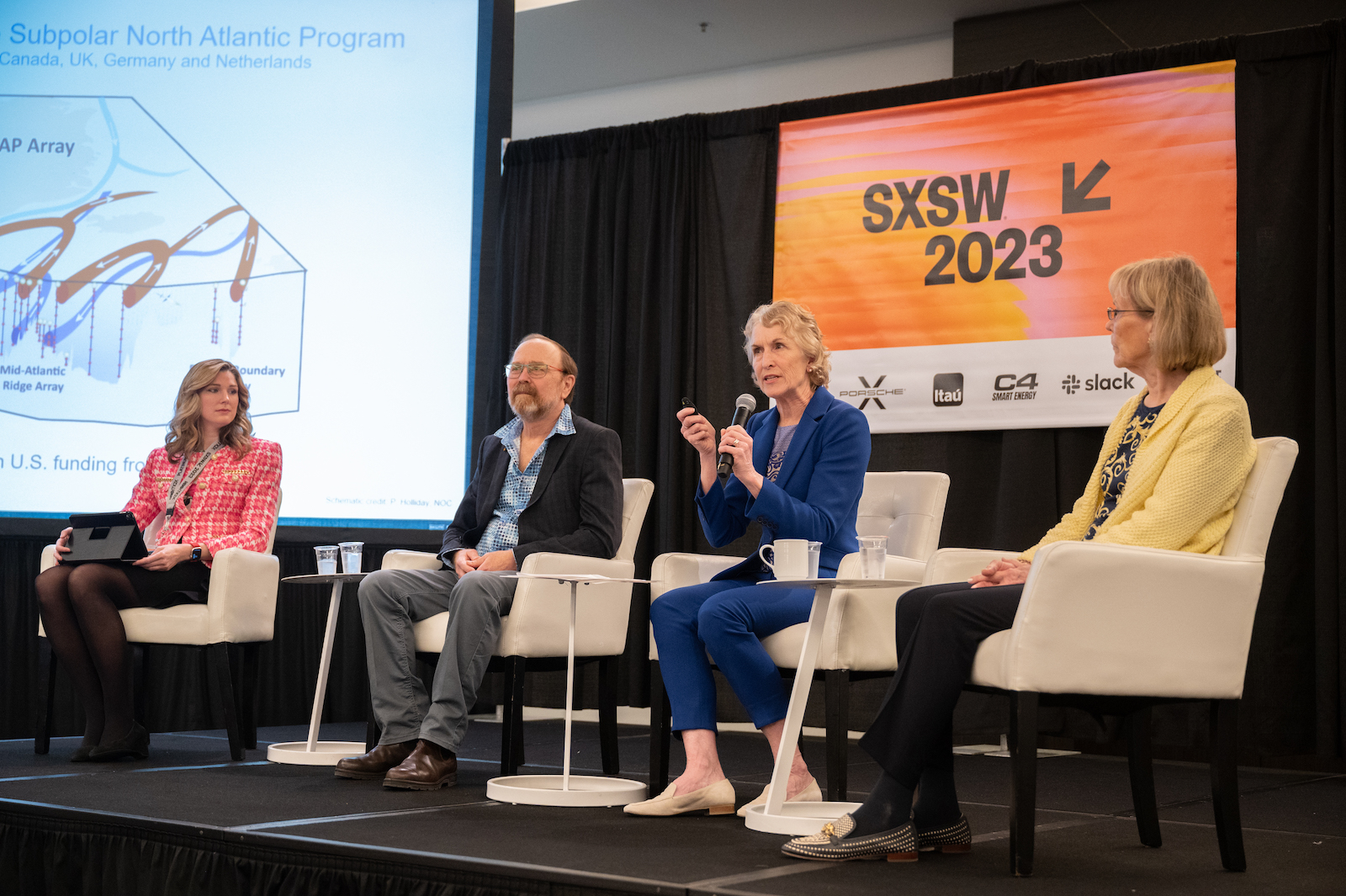 Susan Lozier, dean and the Betsy Middleton and John Clark Sutherland Chair in the College of Sciences (holding microphone), was part of a SXSW panel on "Looking to Our Ocean for Climate Solutions." Lozier's research focuses on the ocean's role in climate variability and climate change. Photo taken March 10 by Allison Carter.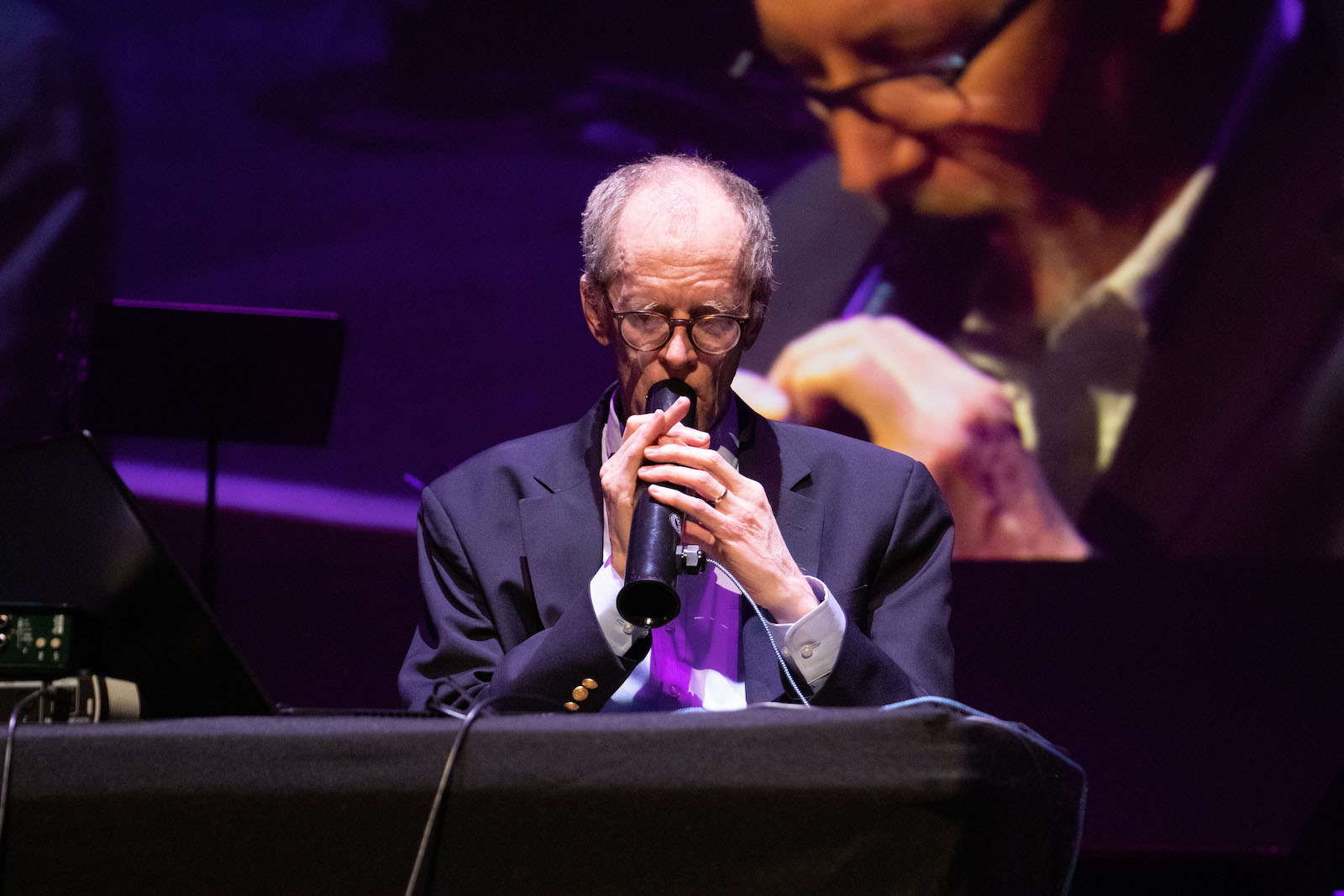 Keith Baxter and his zen flute won the 25th Guthman Musical Instrument Competition hosted by the School of Music. The competition, which featured nine finalists from six countries, identifies next-generation musical instruments and the best new ideas in musicality, design, and engineering. Photo taken March 11 by Tyrone Davis.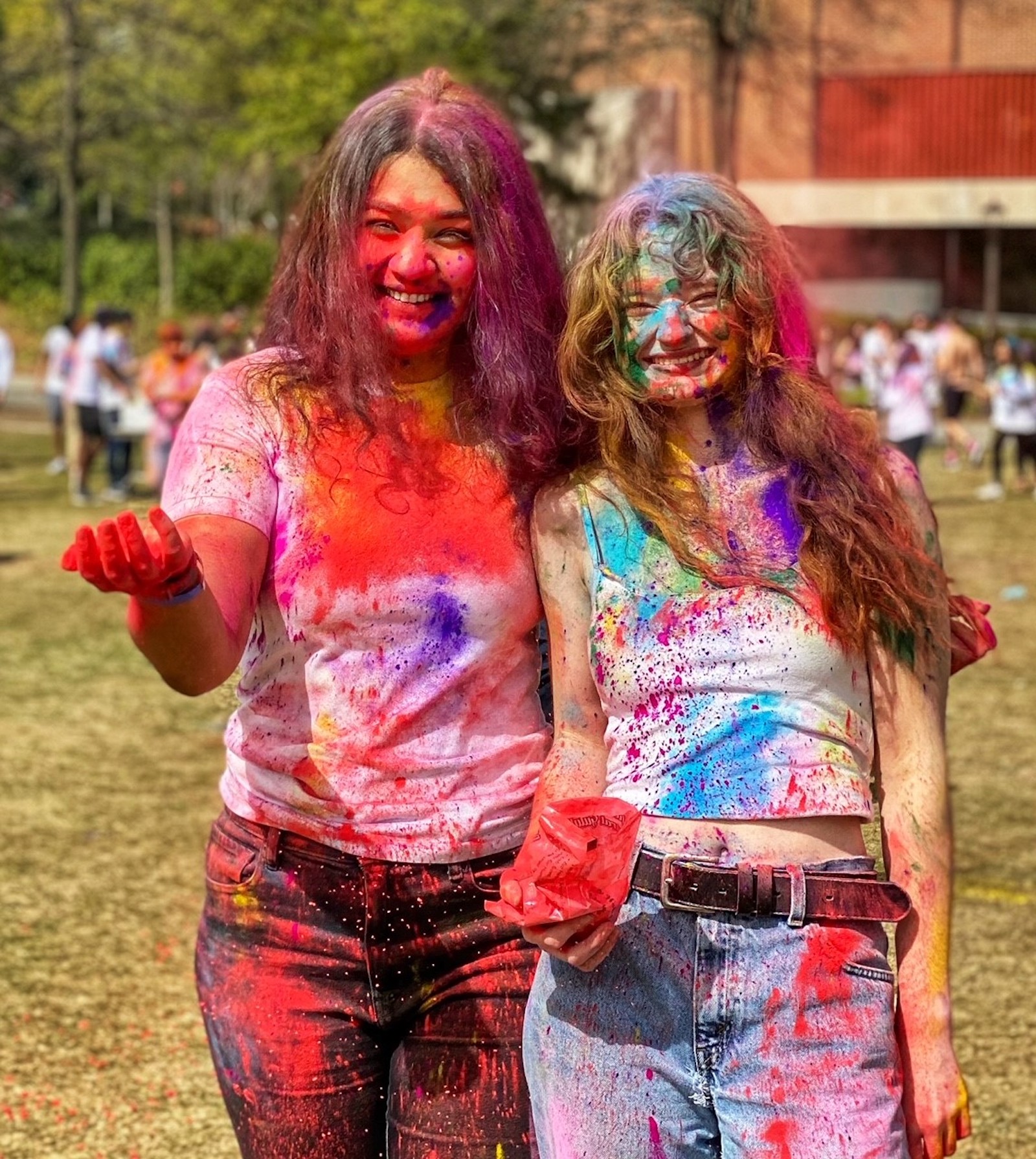 Holi, a Hindu festival also known as the festival of colors, is celebrated each spring. The India Club sponsored an event on March 11. Photo taken by Lorrie Burroughs.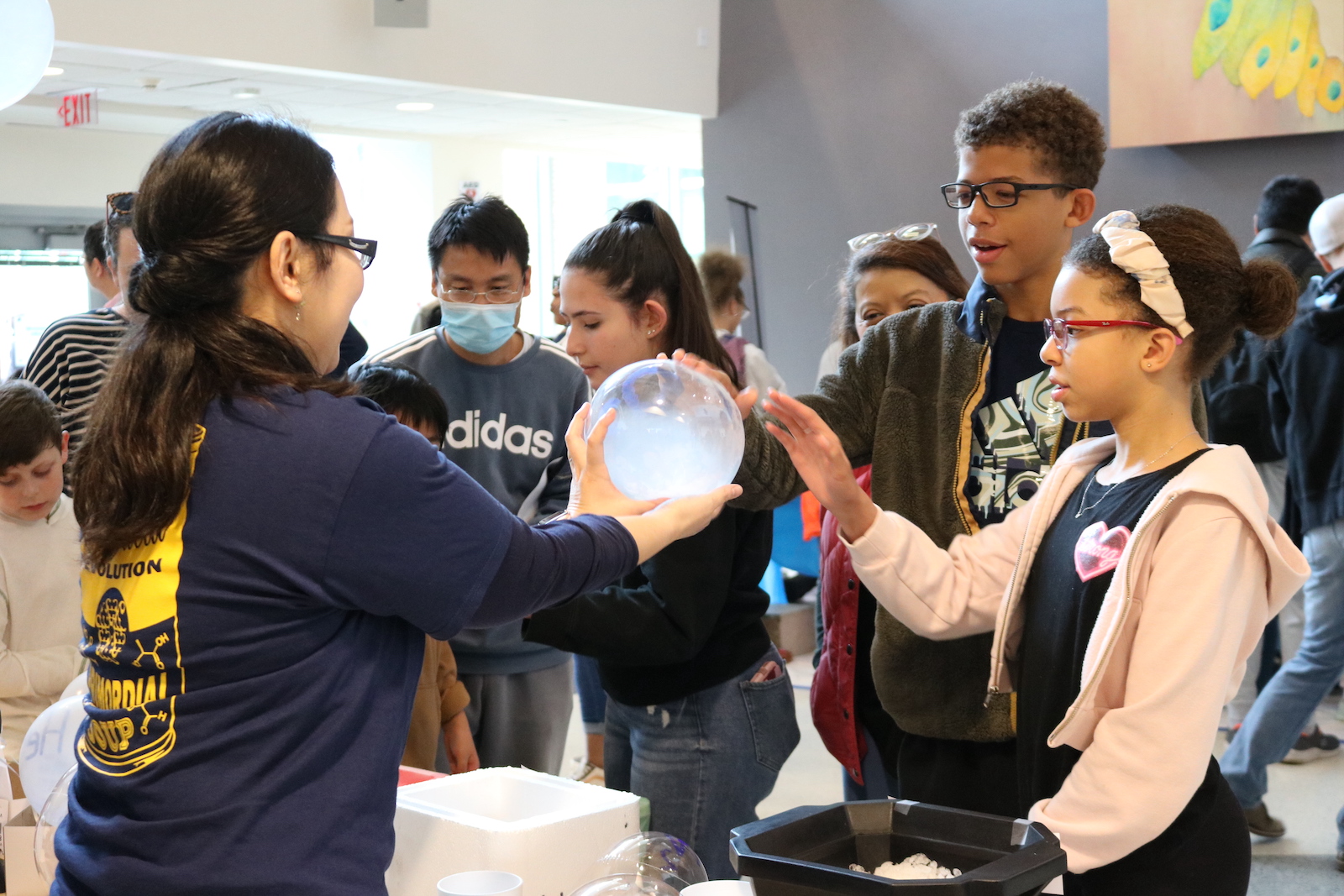 More than 1,500 parents and children across metro Atlanta attended the second annual Georgia Tech Science and Engineering Day on Saturday, March 11, in conjunction with the 10th annual 2023 Atlanta Science Festival. Located across five campus buildings, more than 40 demonstrations, hands-on STEAM activities, tours, and learning opportunities designed to engage and educate participants were offered by students, staff, and faculty volunteers. Photo taken by Jess Hunt-Ralston.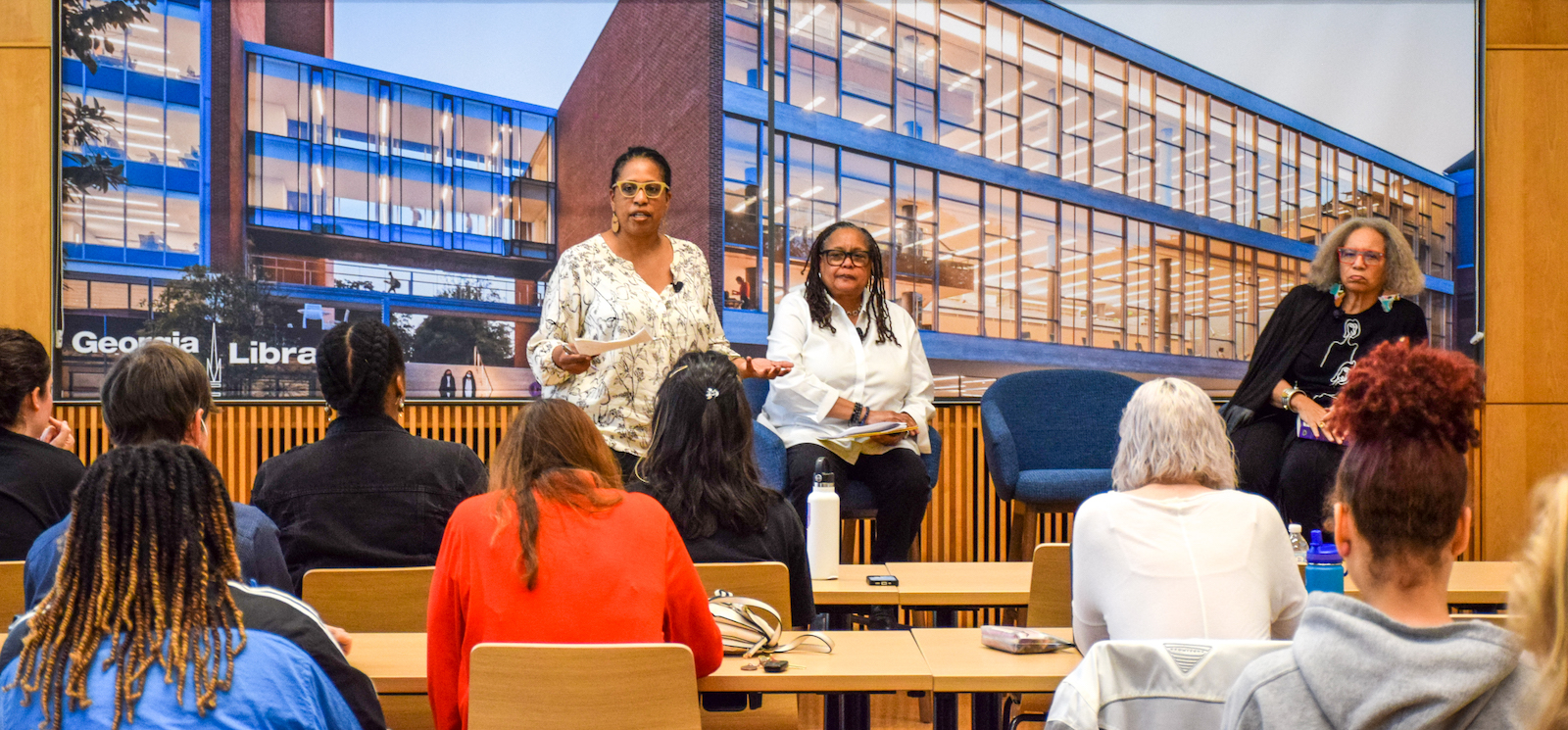 In recognition of Women's History Month, Sherie Randolph, associate professor in Tech's School of History and Sociology, joined Harvard University Professor Evelynn Hammonds and Spelman College Professor Beverly Guy-Sheftall to discuss Black feminism's history, the struggle to be recognized, and how the movement can improve society. Photos taken by Joshua Smith.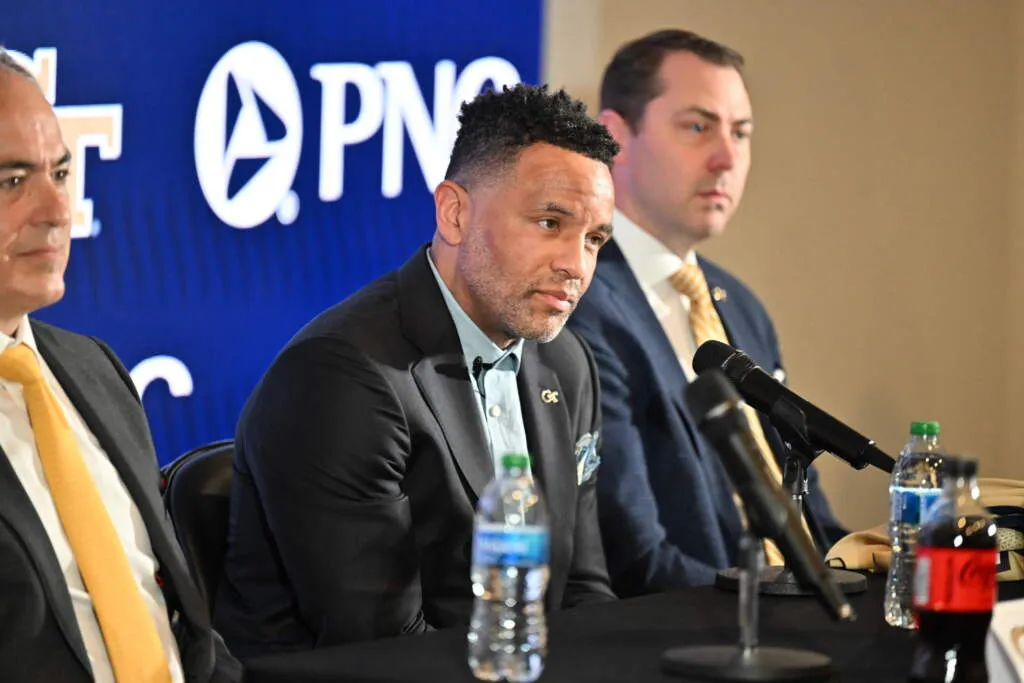 Damon Stoudamire (center) was announced as Georgia Tech's 15th men's basketball coach during a news conference on March 14. Photo courtesy of Georgia Tech Athletics.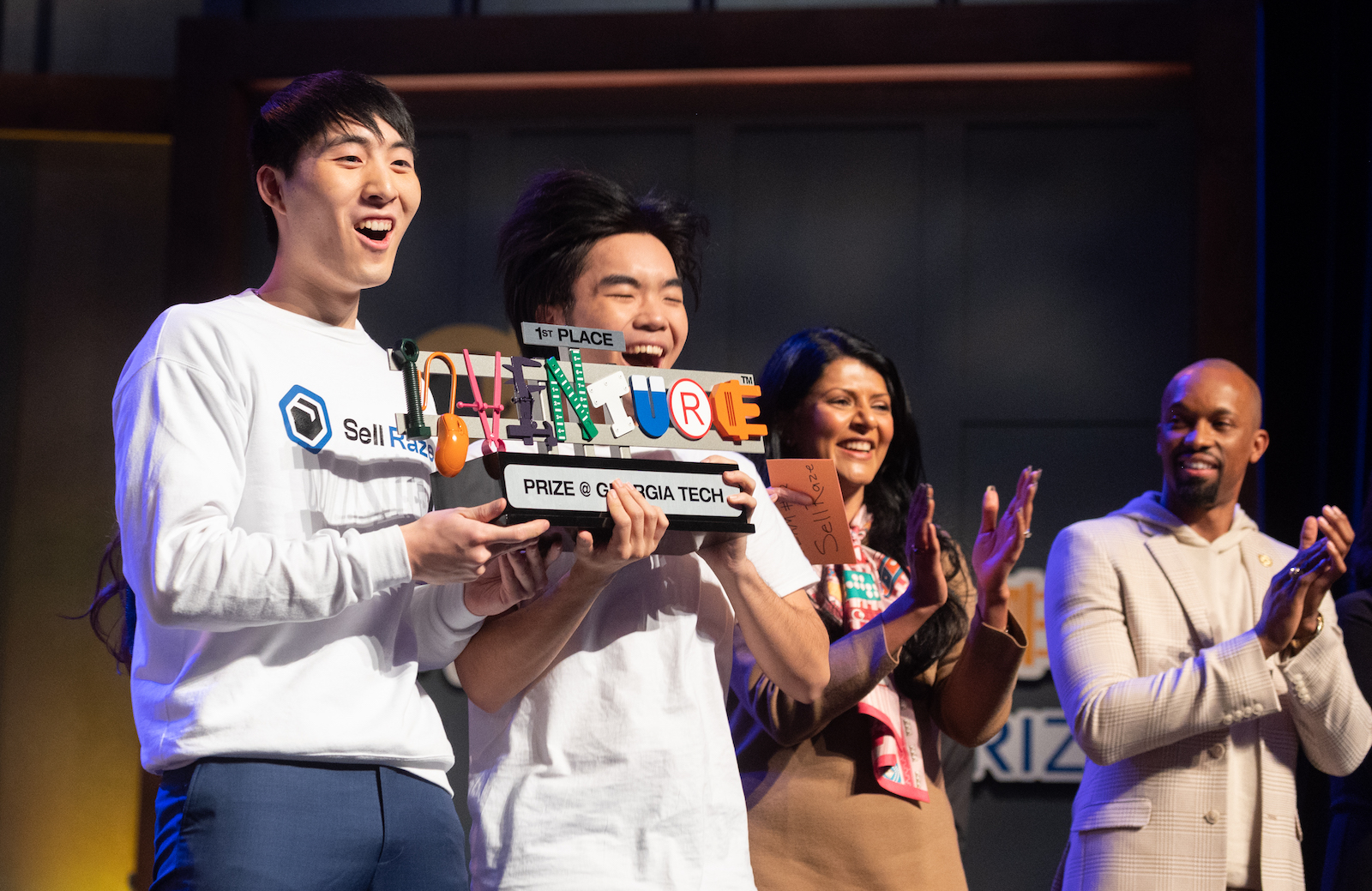 Jeff Mao and Tyler Ma won first place in the 2023 InVenture Prize. The computer science students developed a web-based platform that could help millions of online sellers save time and money. Photo taken March 15 by Allison Carter.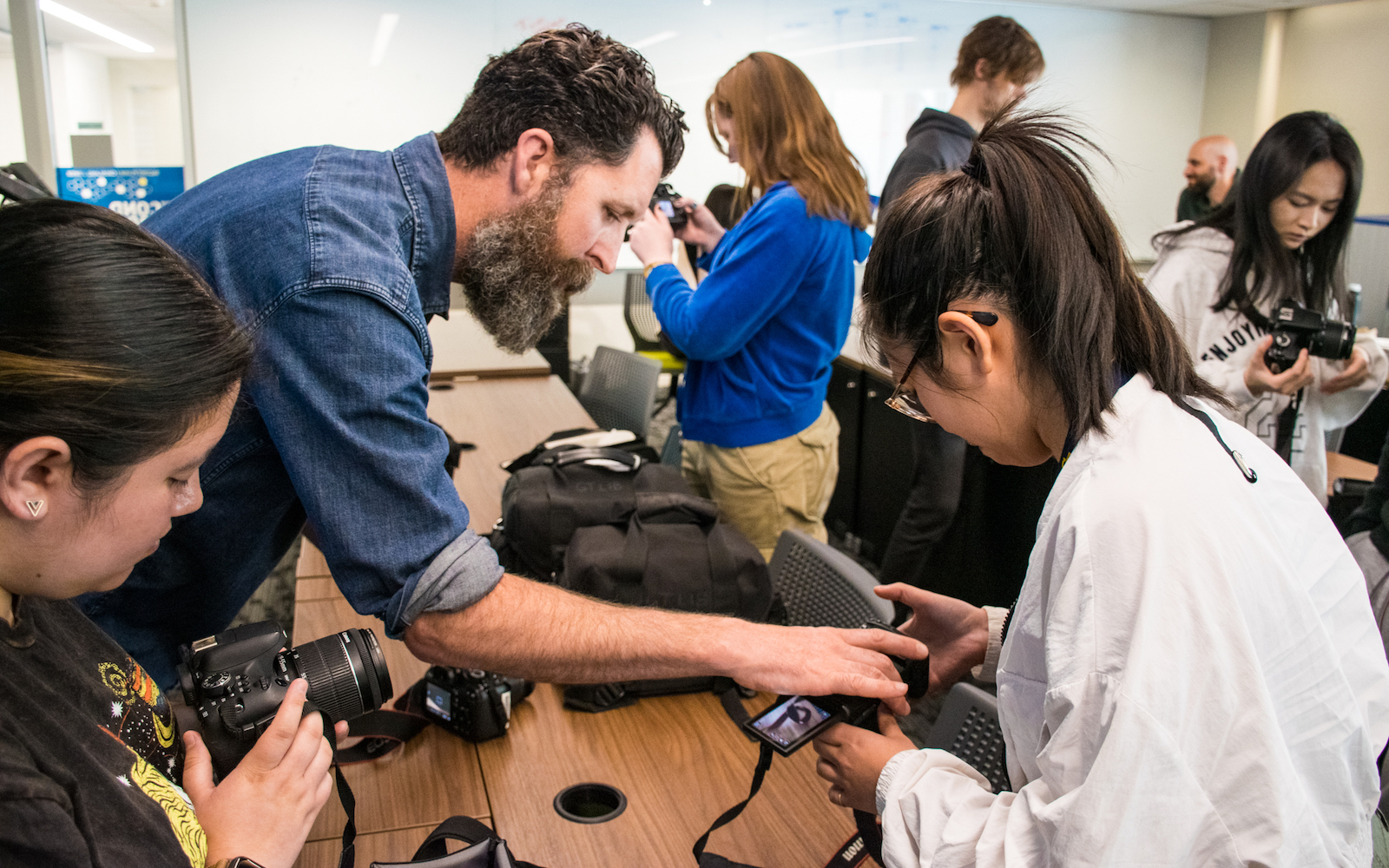 As part of their Georgia Tech Literature, Media, and Communication Media Arts residency, Micah and Whitney Stansell hosted "Filming for Public Art" on March 16 at Crosland Tower. The interactive workshop gave students the opportunity to better understand digital single-lens reflex (DSLR) camera settings, determine a subject, and project their content on the KR+C (Portman sculpture). Photo taken by Joshua Smith.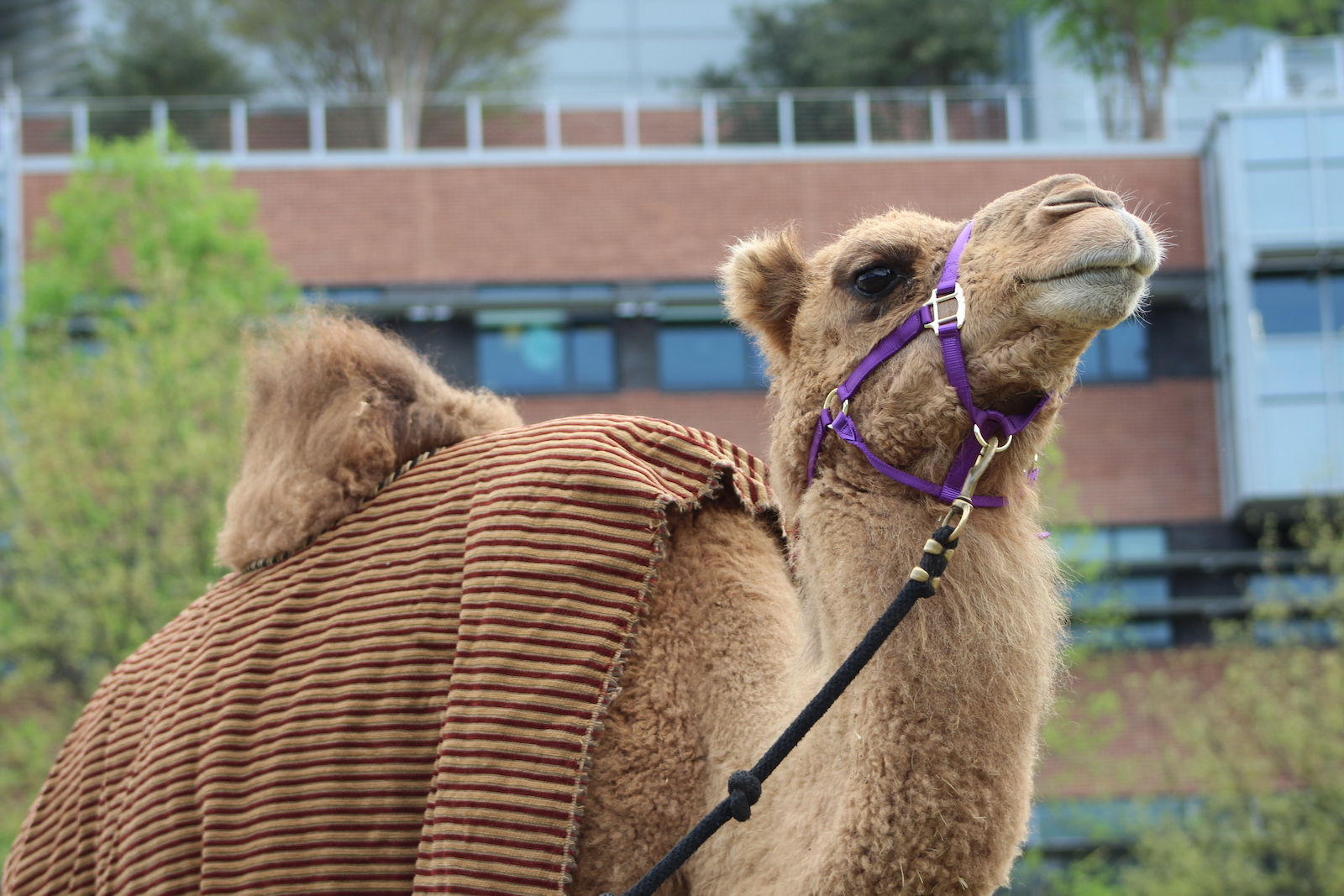 Yes, that was a camel on Tech Green — as part of Israel Fest, an annual event celebrating Israeli culture with food and fun. Photo taken March 28 by Steven Gagliano.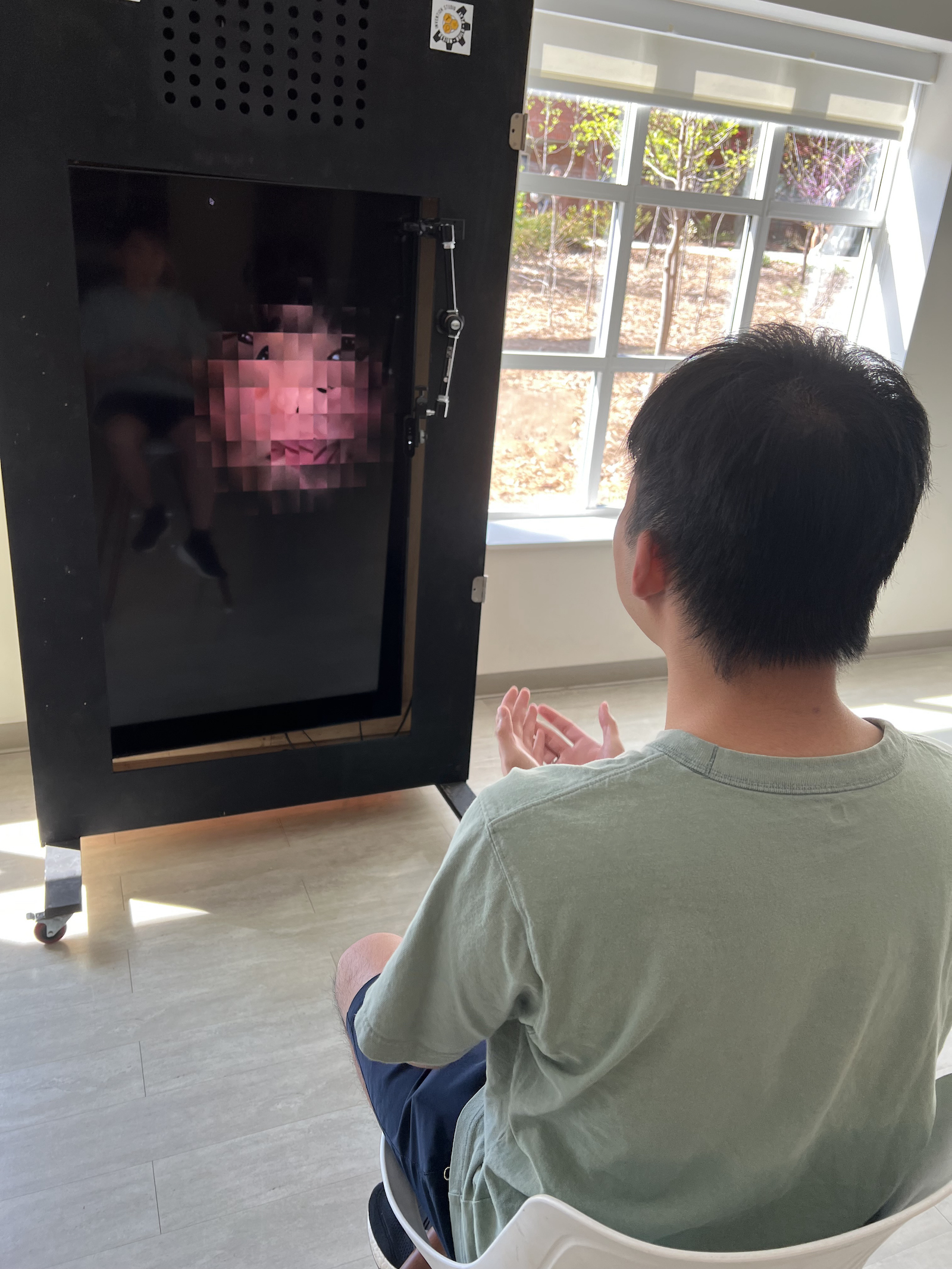 "Photorhythms" is an installation by alumna Chelsi Cocking, CM 2017, in the lobby of the Ferst Center for the Arts. A person sits for a photograph, which is then manipulated into a unique portrait. The installation runs through April 21. Photo taken March 29, courtesy of Student Engagement and Well-Being.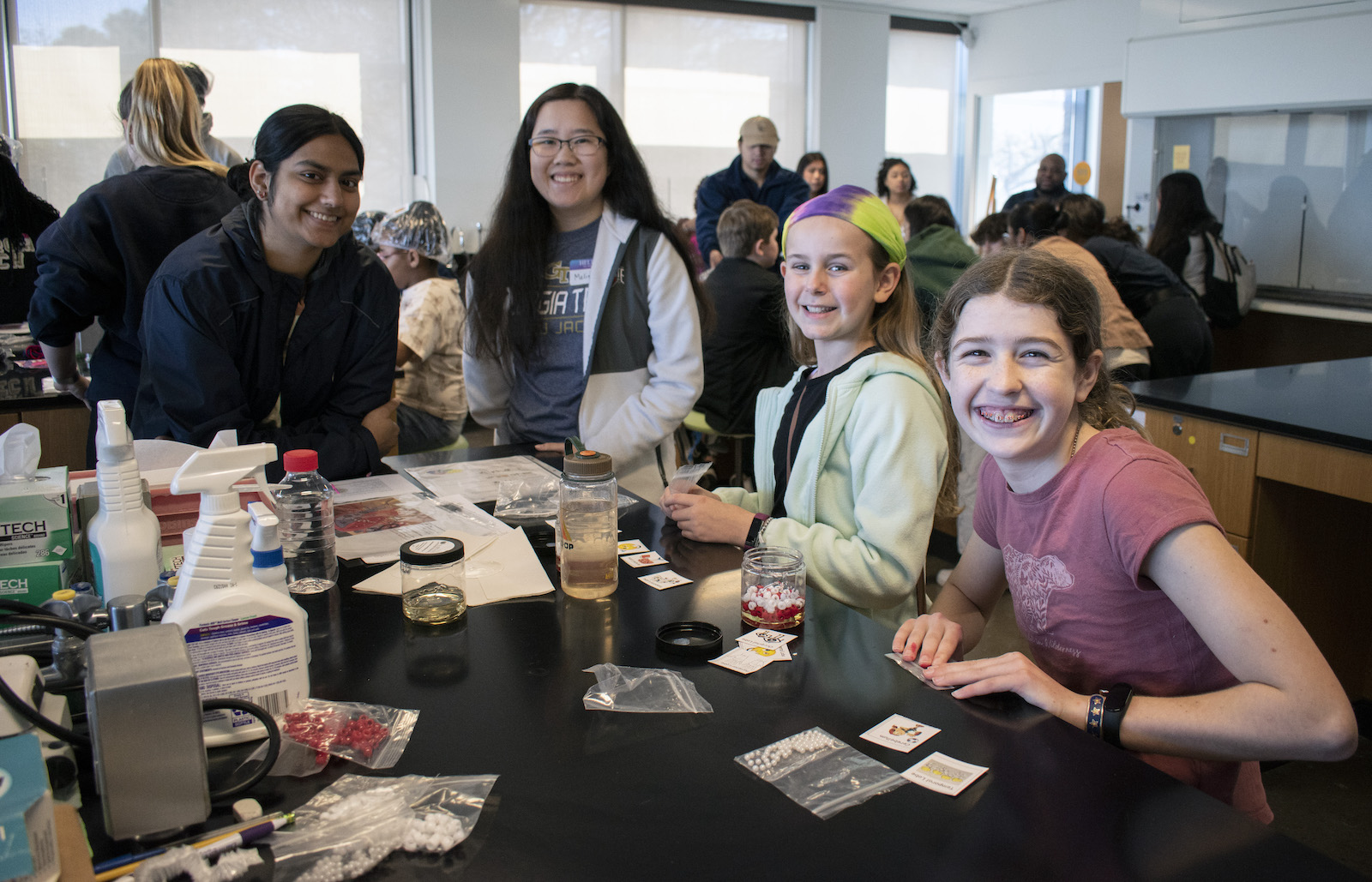 Fourth and fifth graders learned about the circulatory system, including how blood flows through the heart and how the brain communicates with the heart, through hands-on, interactive STEM activities led by Georgia Tech biomedical engineering students. This session was one of many K.I.D.S. (Kids Interested in Discovering STEAM) Club sessions hosted by the Center for Education Integrating Science, Mathematics, and Computing (CEISMC) on Saturday, March 11, in conjunction with the Atlanta Science Festival. These Saturday campus sessions are offered every fall and spring for elementary and middle school students. Photo courtesy of CEISMC.
Credits
Photography: Allison Carter, Joya Chapman, Rob Felt
Writing/Editing: Victor Rogers, Stacy Braukman