The Month in Photos: April 2023
Beautification Day, When the Whistle Blows, and the Ivan Allen Jr. Prize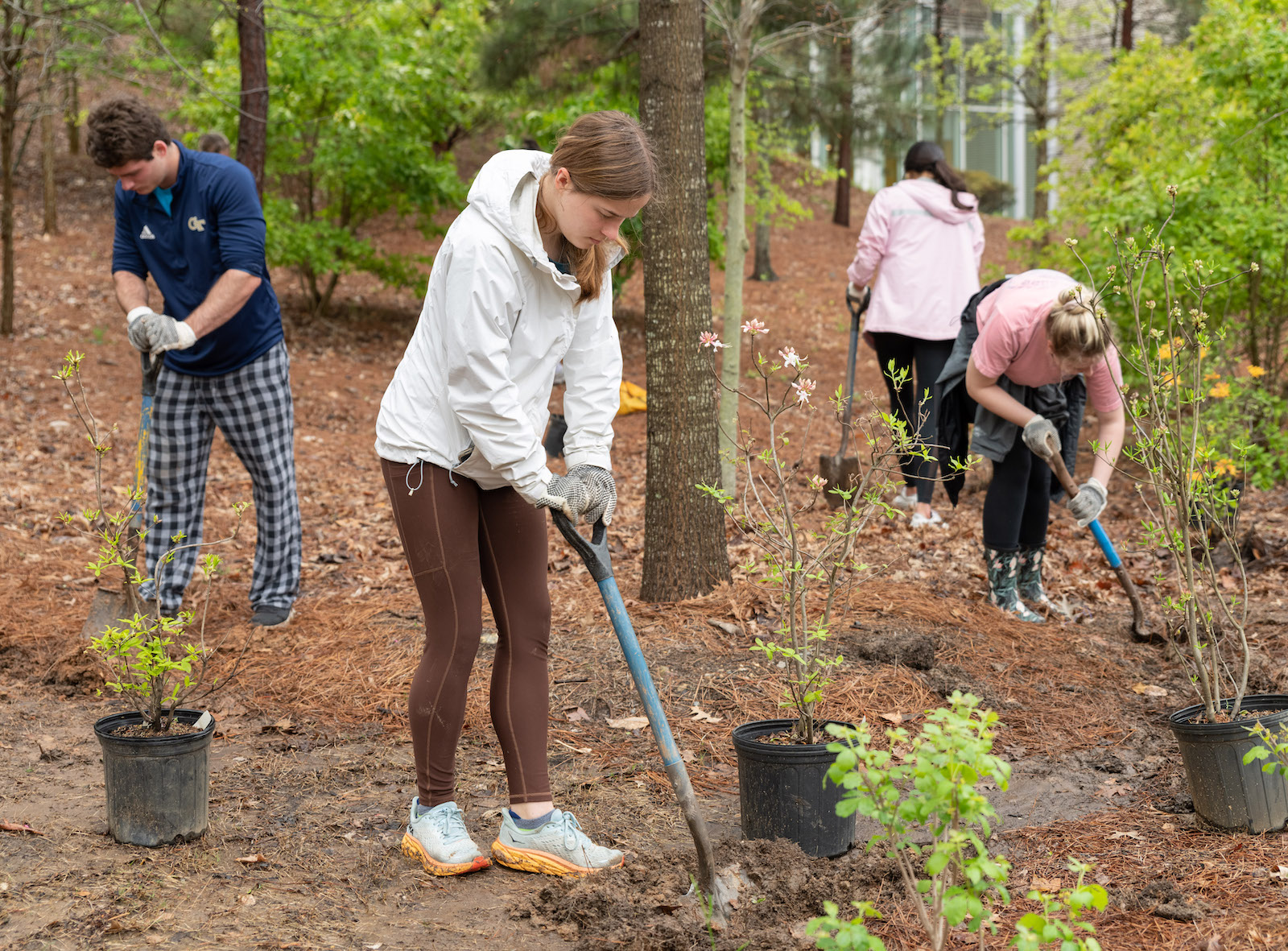 Tech Beautification Day, a student-led event held in collaboration with Infrastructure and Sustainability's Landscape Services department, completed projects throughout campus. More than 100 student, faculty, and staff volunteers laid 800 bales of pine straw, planted more than 300 perennials, and transplanted 14 trees. Photo taken April 1 by Rob Felt.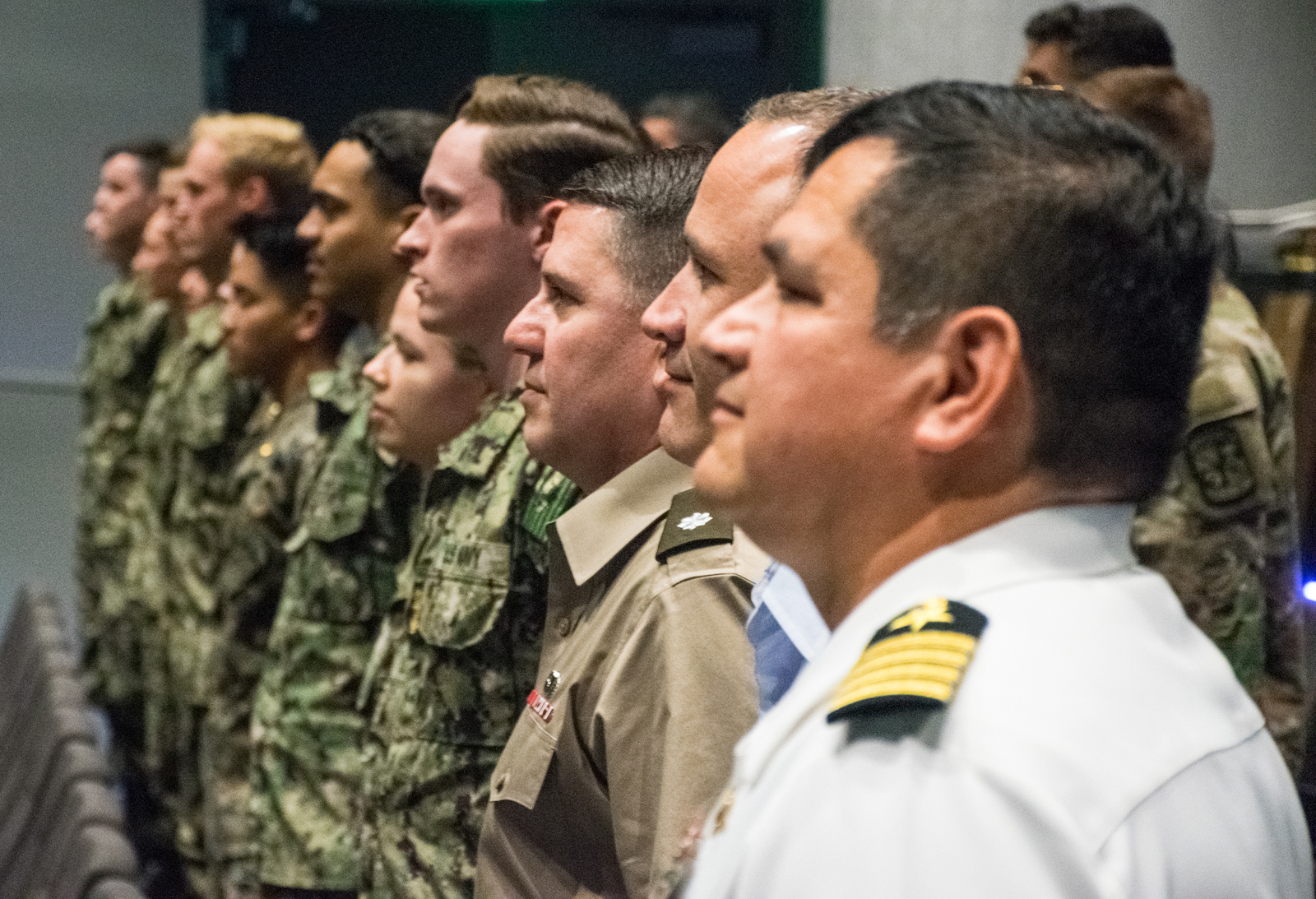 The Georgia Tech ROTC Joint Awards Ceremony was held April 5 in the John Lewis Student Center. Cadets from each program were recognized for scholastic and military achievements. Photo taken by Joshua Smith.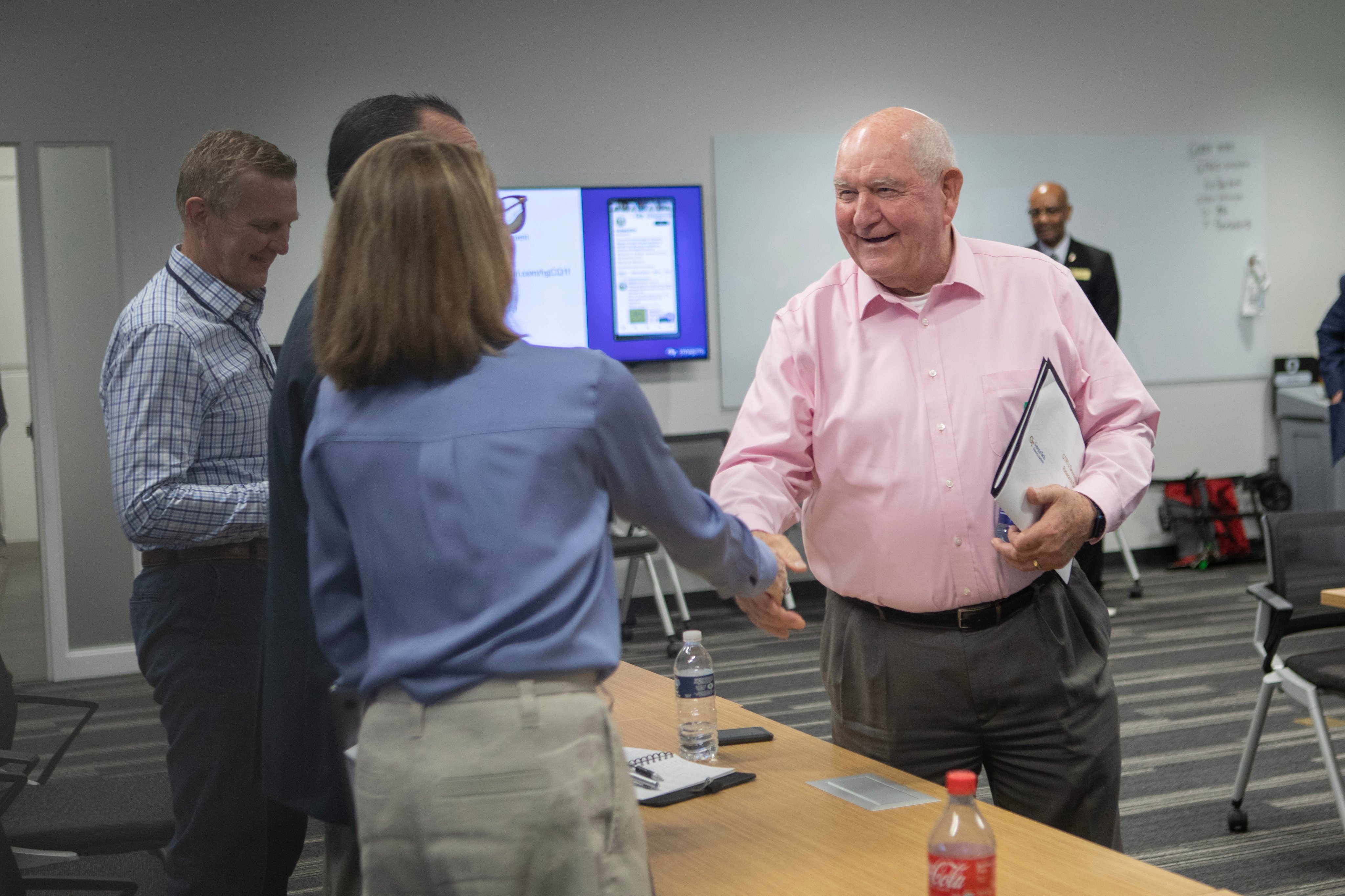 Sonny Perdue, chancellor of the University System of Georgia, visited the GTRI Cobb County Research Facility, where students, faculty, and stuff conduct research ranging from agricultural technology to severe weather forecasting. Photo taken April 6, courtesy of GTRI.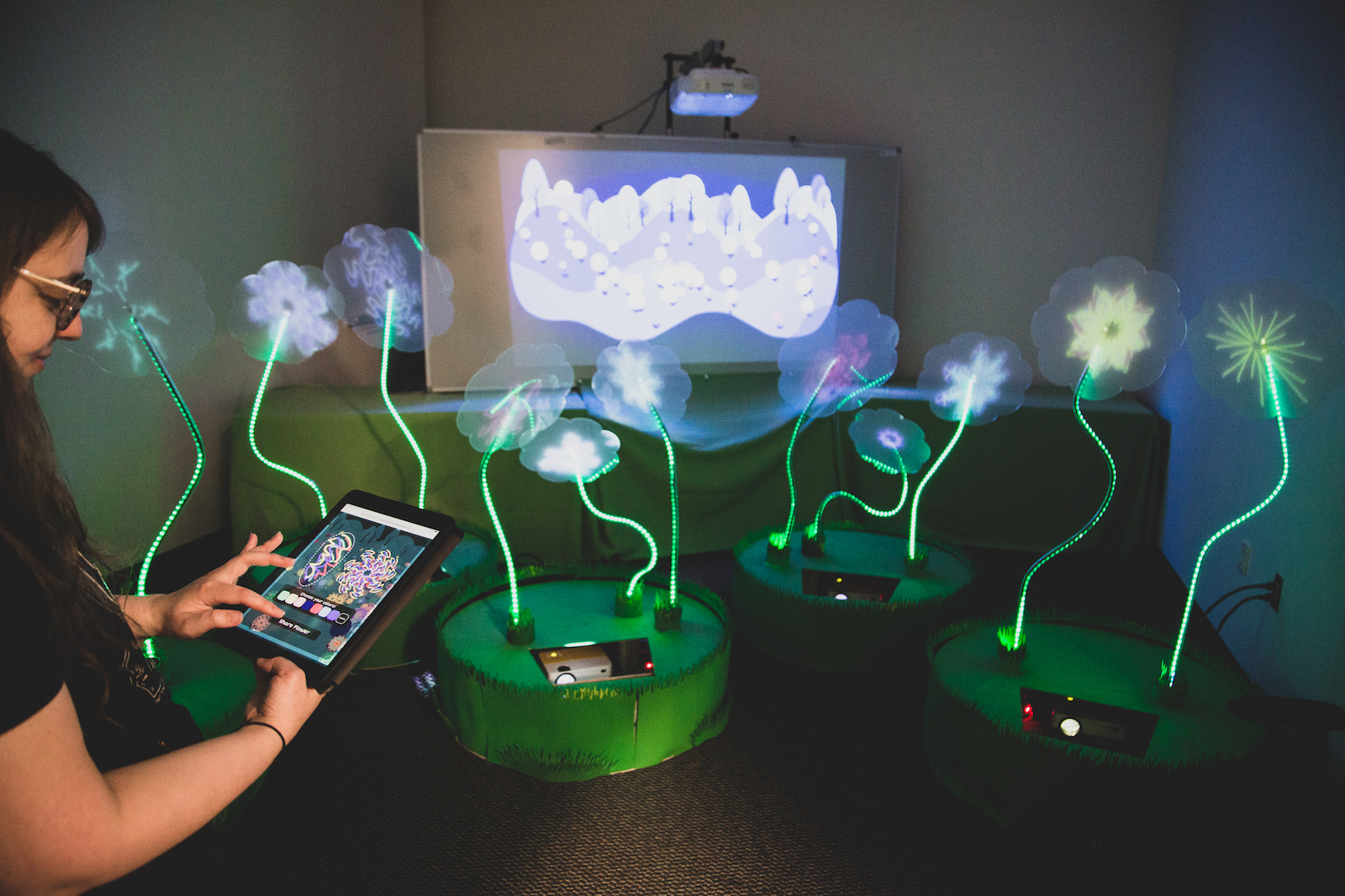 The School of Literature, Media, and Communication's Digital Media Graduate Program presented Demo Day. A digital community garden and an interactive AI dance partner were two of more than a dozen new projects highlighting work by students and professors. Photo taken April 12 by Joshua Smith.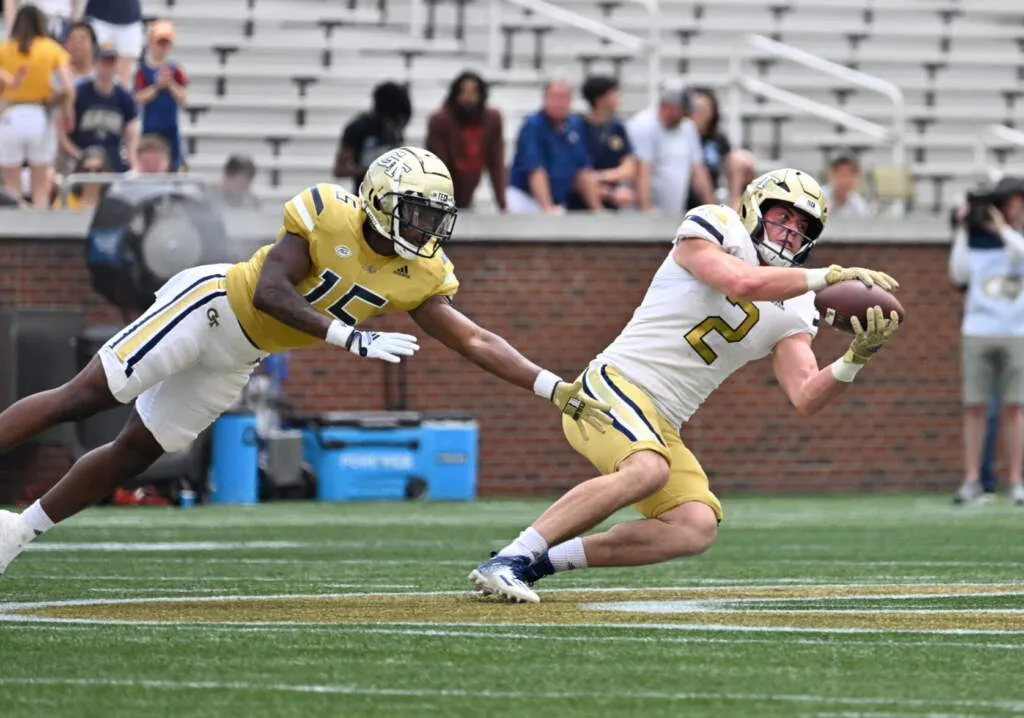 Team Wreck 'Em defeated Team Swarm, 42-24, in the White and Gold Game at Bobby Dodd Stadium on April 15. Photo courtesy of Georgia Tech Athletics.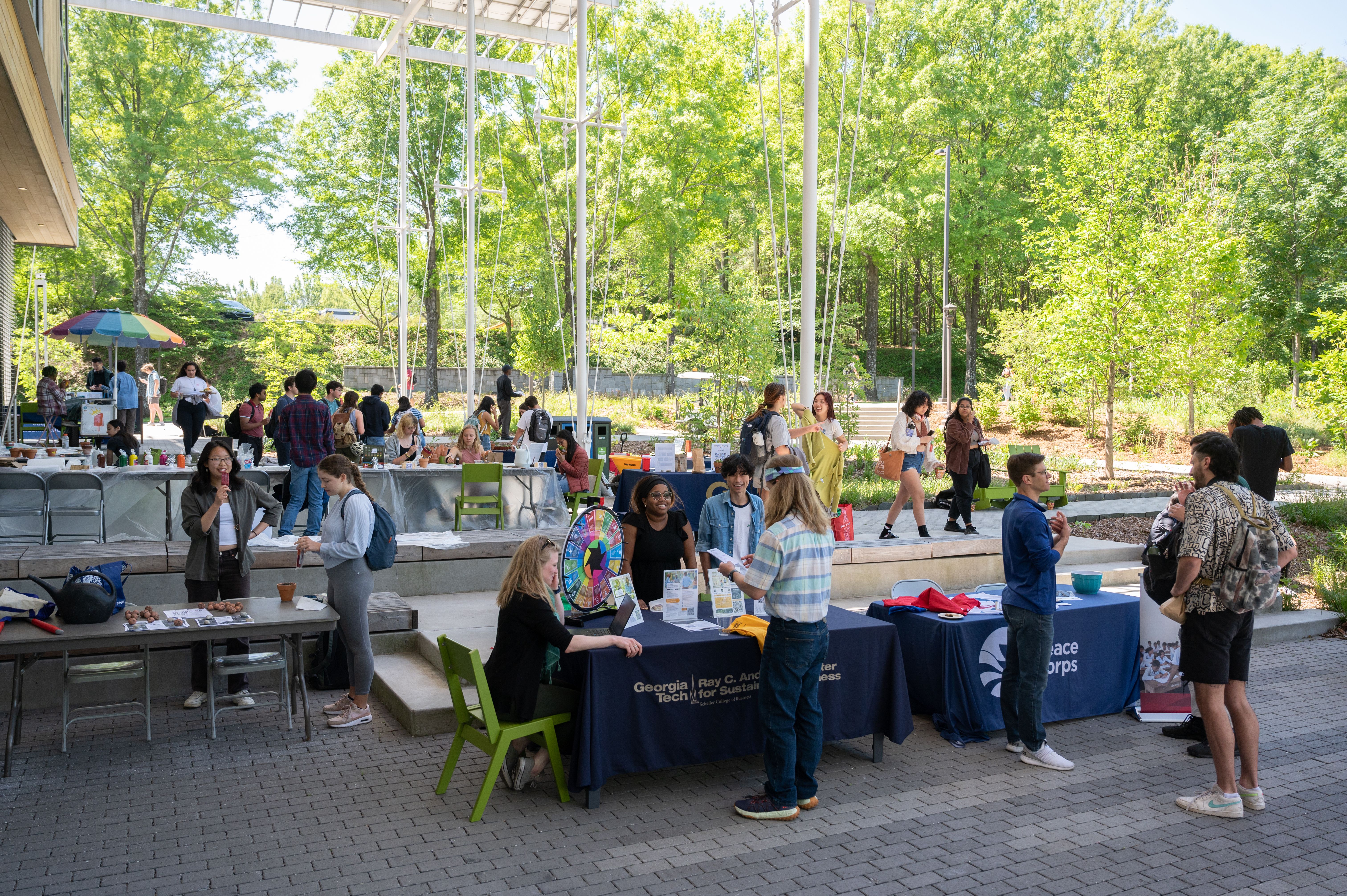 Georgia Tech celebrated Earth Day for a whole month, with events for the campus community to learn about the Institute's sustainability efforts as well as practices they can incorporate into their daily routines. Earth Month events included an Earth Day Org Fair and Celebration at The Kendeda Building for Innovative Sustainable Design. Photo taken April 18 by Allison Carter.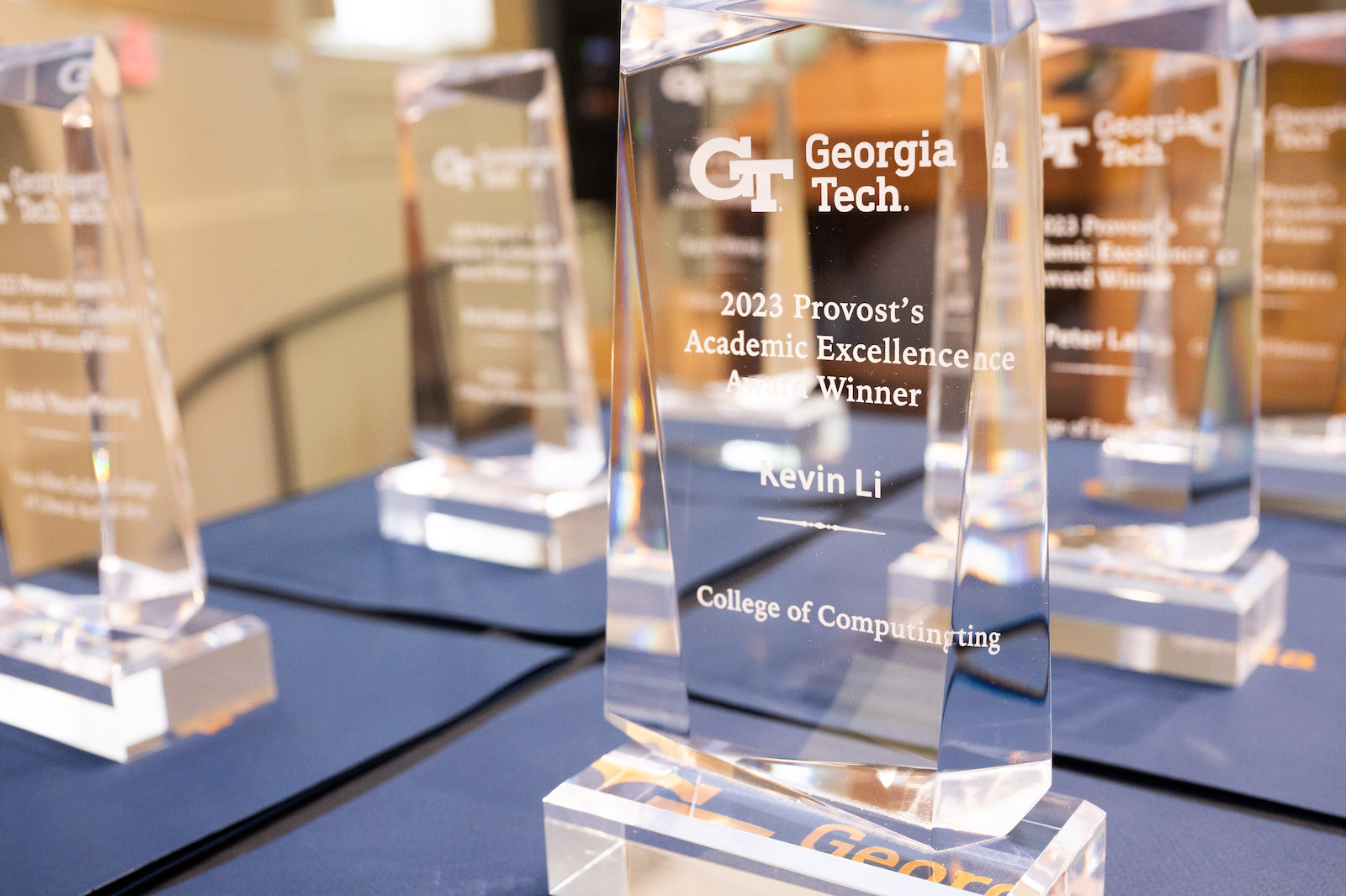 Dozens of students were recognized for excellence at the annual Student Honors Celebration on April 18. Photo taken by Joya Chapman.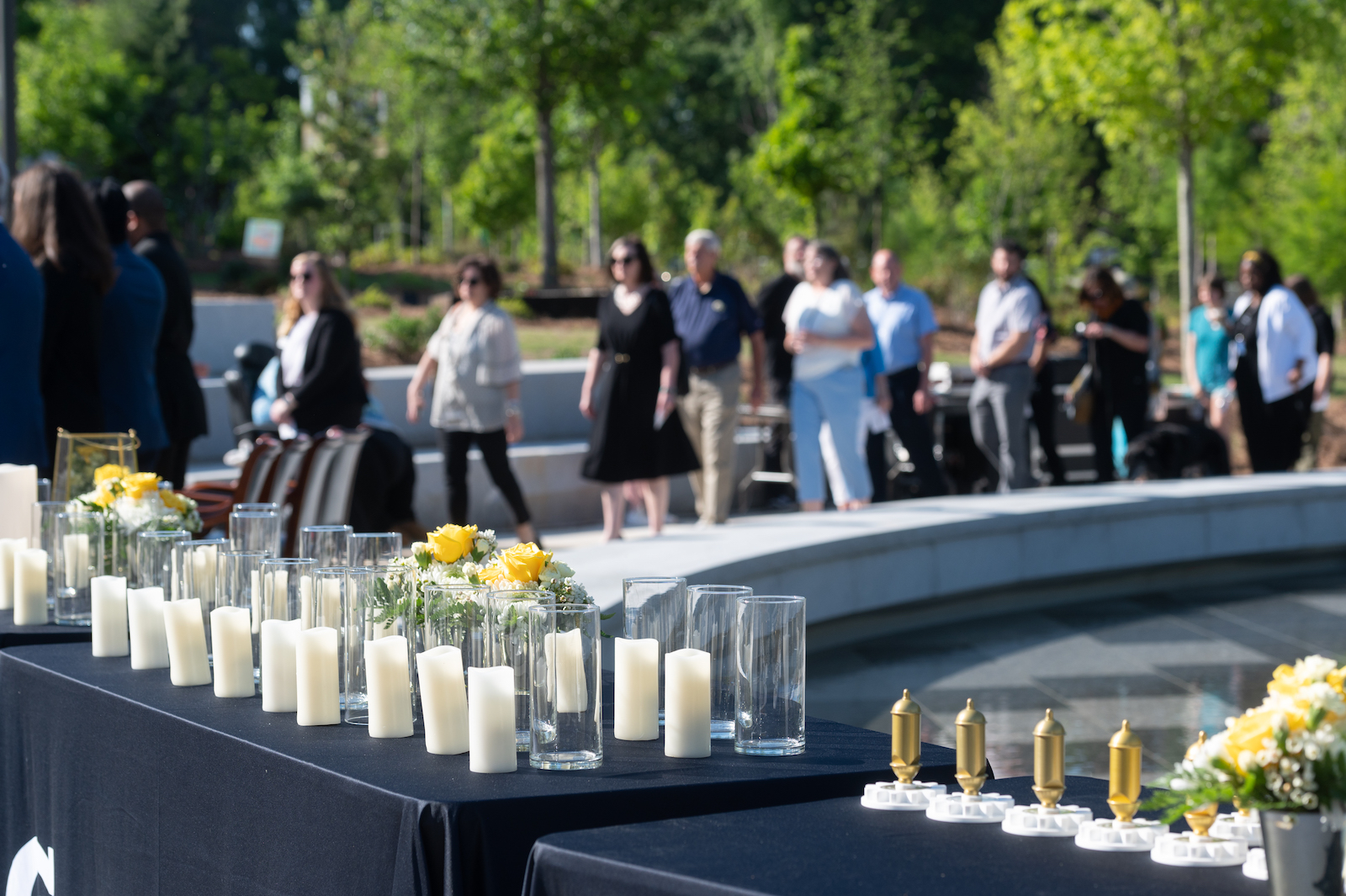 When the Whistle Blows honors the memory of enrolled students and employees of the Institute who died during the previous year. This year's event honored 25 members of the campus community, with the lighting of a unity candle for each person. Photo taken April 20 by Allison Carter.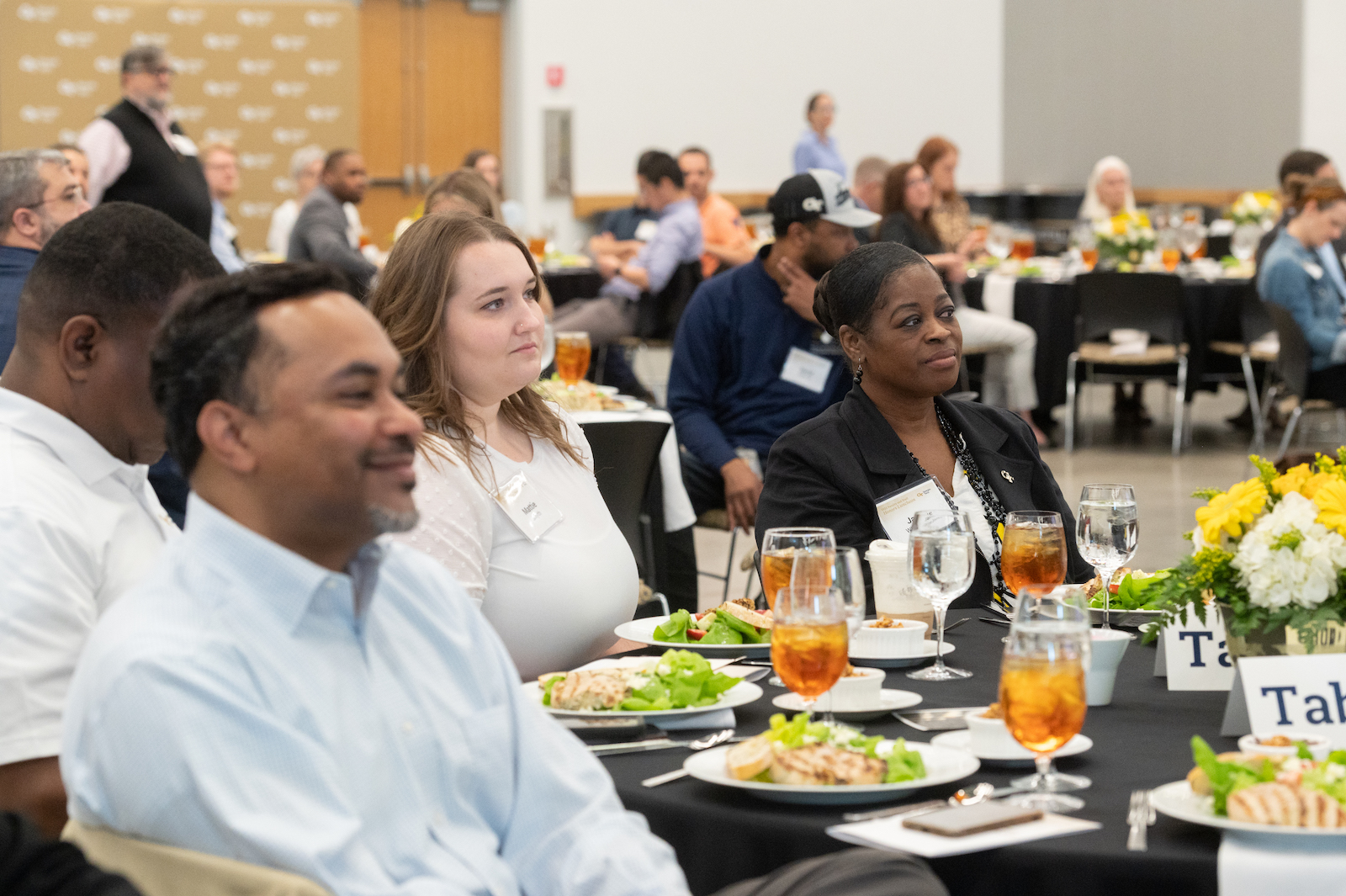 Outstanding members of the Tech community were honored at the 2023 Faculty and Staff Honors Luncheon on April 21. Photo by Allison Carter.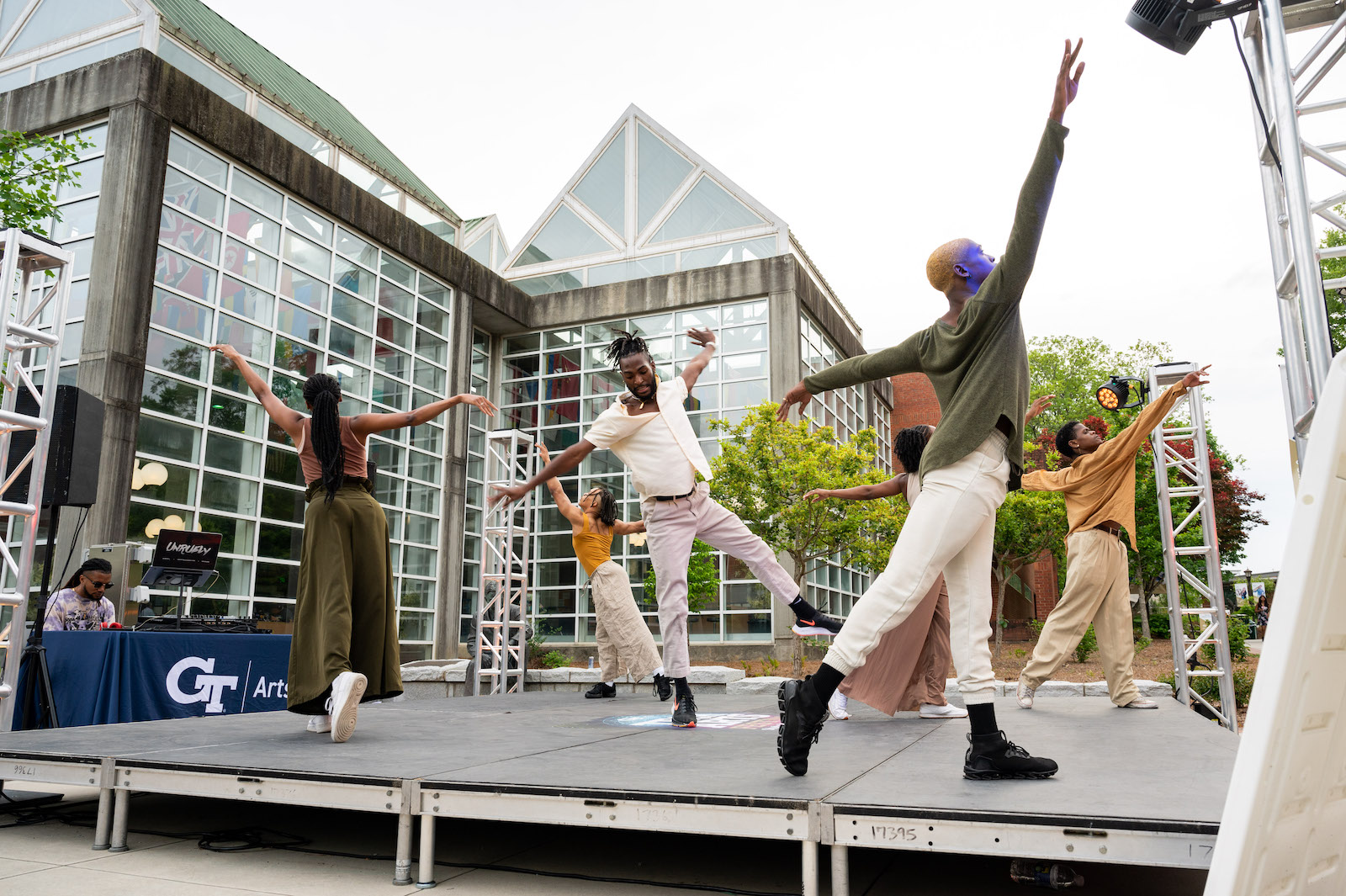 The Tech Arts Festival, created by Georgia Tech Arts, highlights how the intersection of arts and technology can inspire moments of joy and well-being across campus. One dance was performed by Komansé Dance, the company founded by alumna and choreographer Raianna Brown, IE 2018. Photo taken April 21 by Joya Chapman.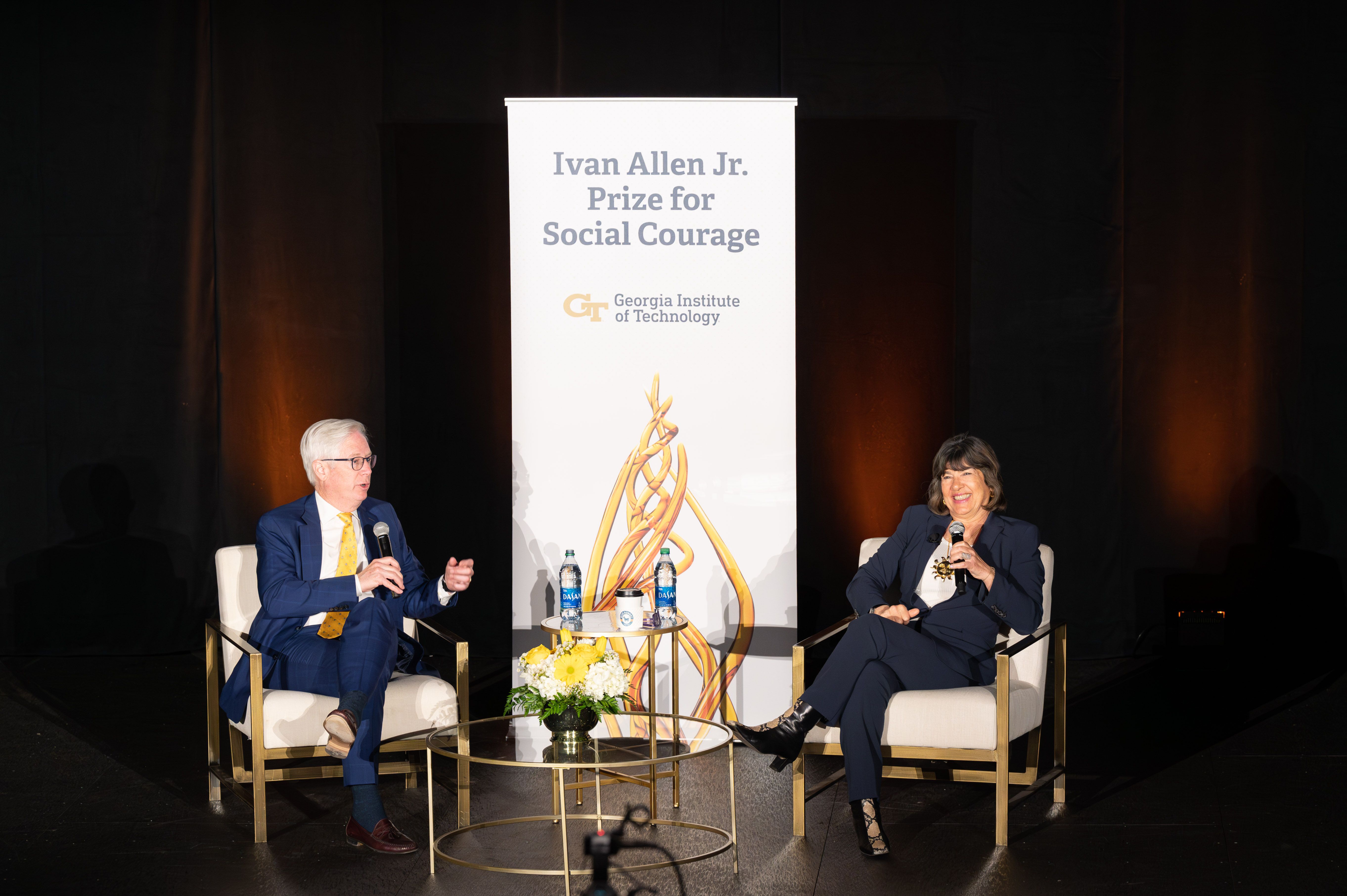 The Ivan Allen Jr. Prize for Social Courage was presented to CNN's international anchor Christiane Amanpour. Before accepting the award, Amanpour participated in a fireside chat with the campus community moderated by CNN correspondent Tom Foreman (pictured). Photo taken April 24 by Joya Chapman.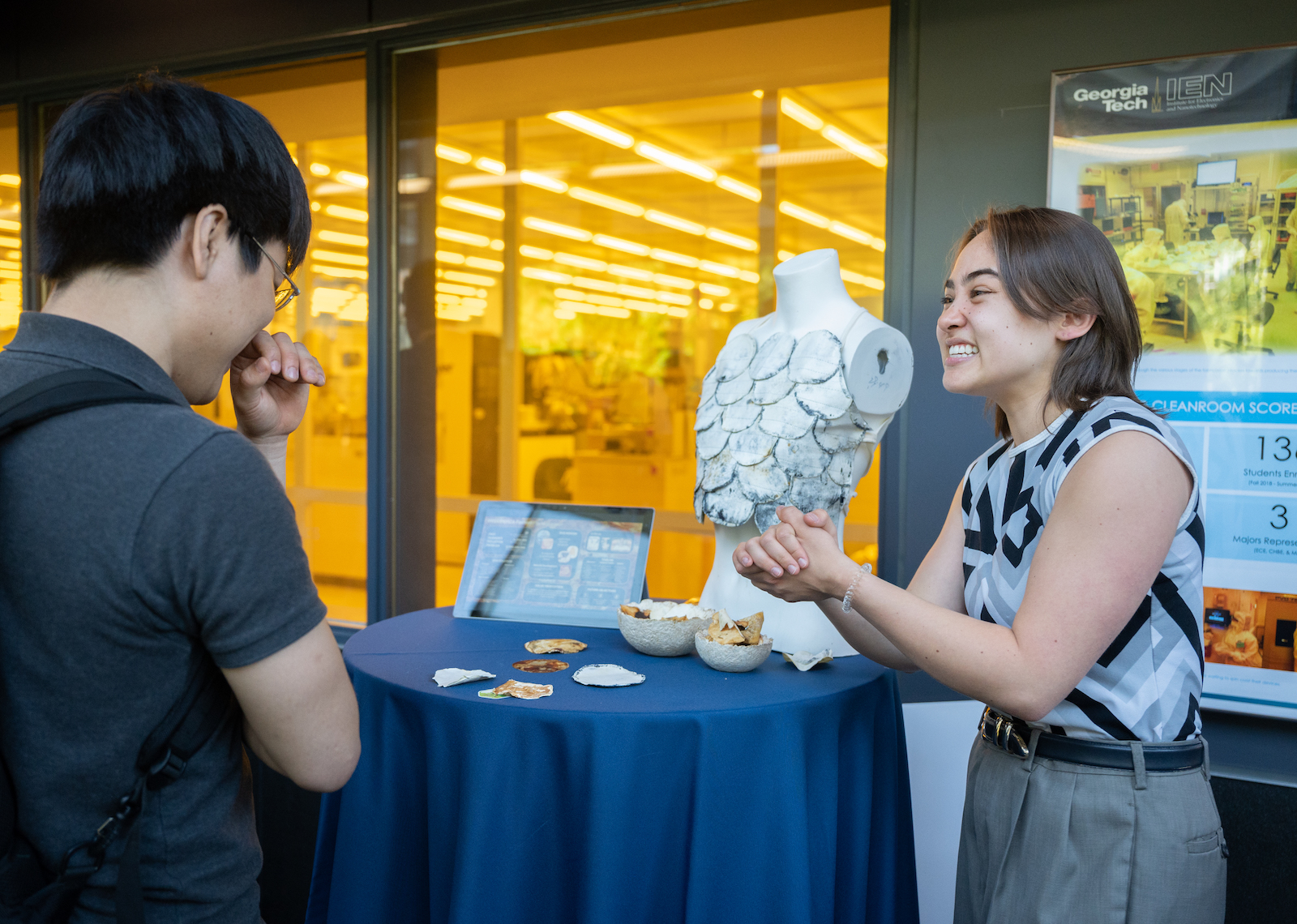 CREATE-X hosted the Idea to Prototype (I2P) Showcase in the Marcus Nanotechnology Building Atrium. Student inventors across campus presented functional prototypes with application to real-world problems. Photo taken April 24 by Allison Carter.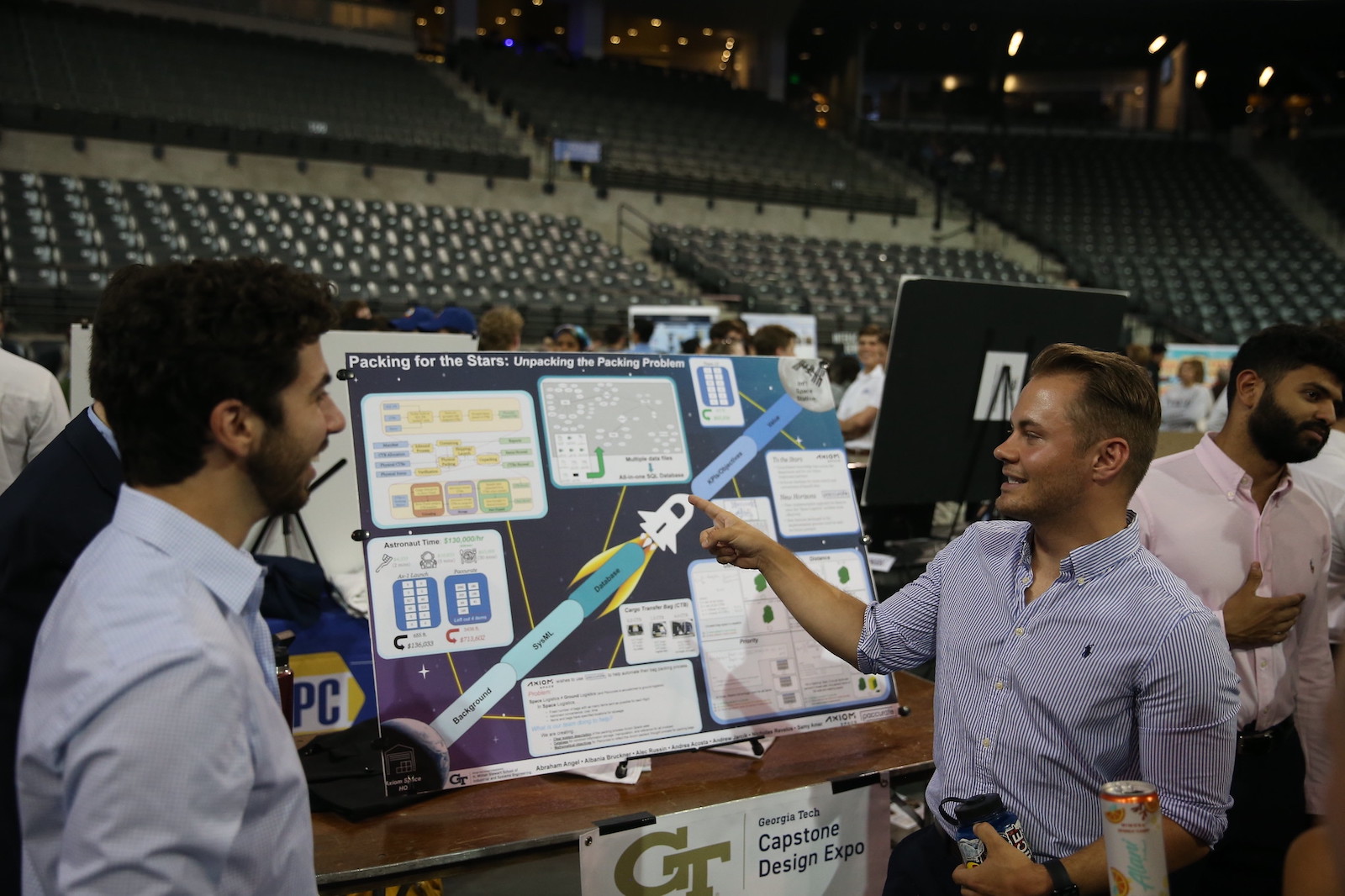 A team of industrial and systems engineering students developed a tool to speed up packing for Axiom Space, documenting years of nuanced knowledge from the human packers and translating it into data that can be used in ground-logistics software to optimize the process. Their approach took top prize at the Spring 2023 Capstone Design Expo on April 25. Photo taken by Andre Magyar.
Credits
Photography: Allison Carter, Joya Chapman, Rob Felt
Writing/Editing: Victor Rogers, Stacy Braukman