The Month in Photos: May 2023
IBB Pet Therapy, Commencement, and Mark Teixeira's Jersey Retired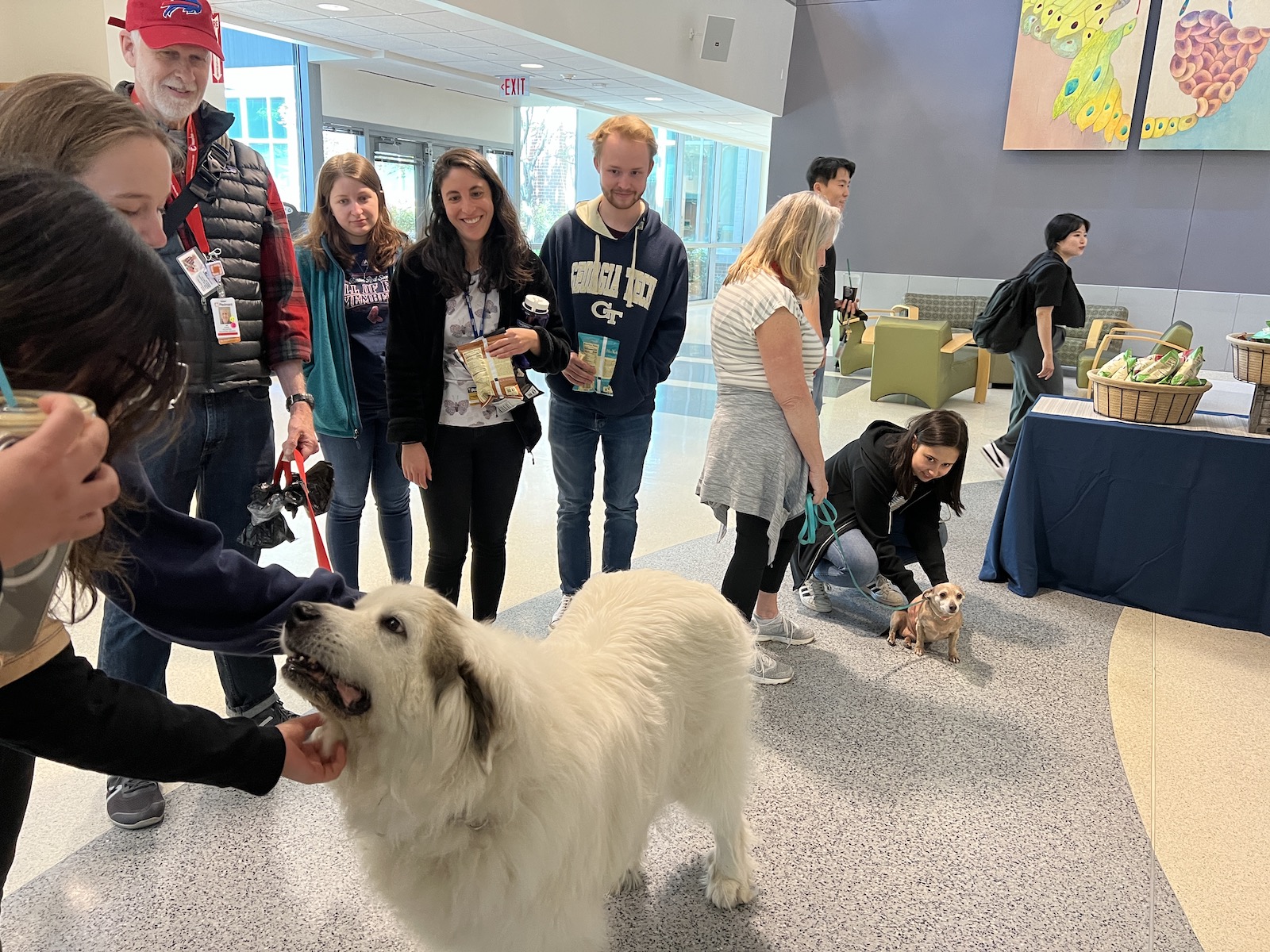 The IBB community took a study break to "paws and relax" with therapy dogs, recharging for finals week. Photo taken May 2 by Colleen Mitchell.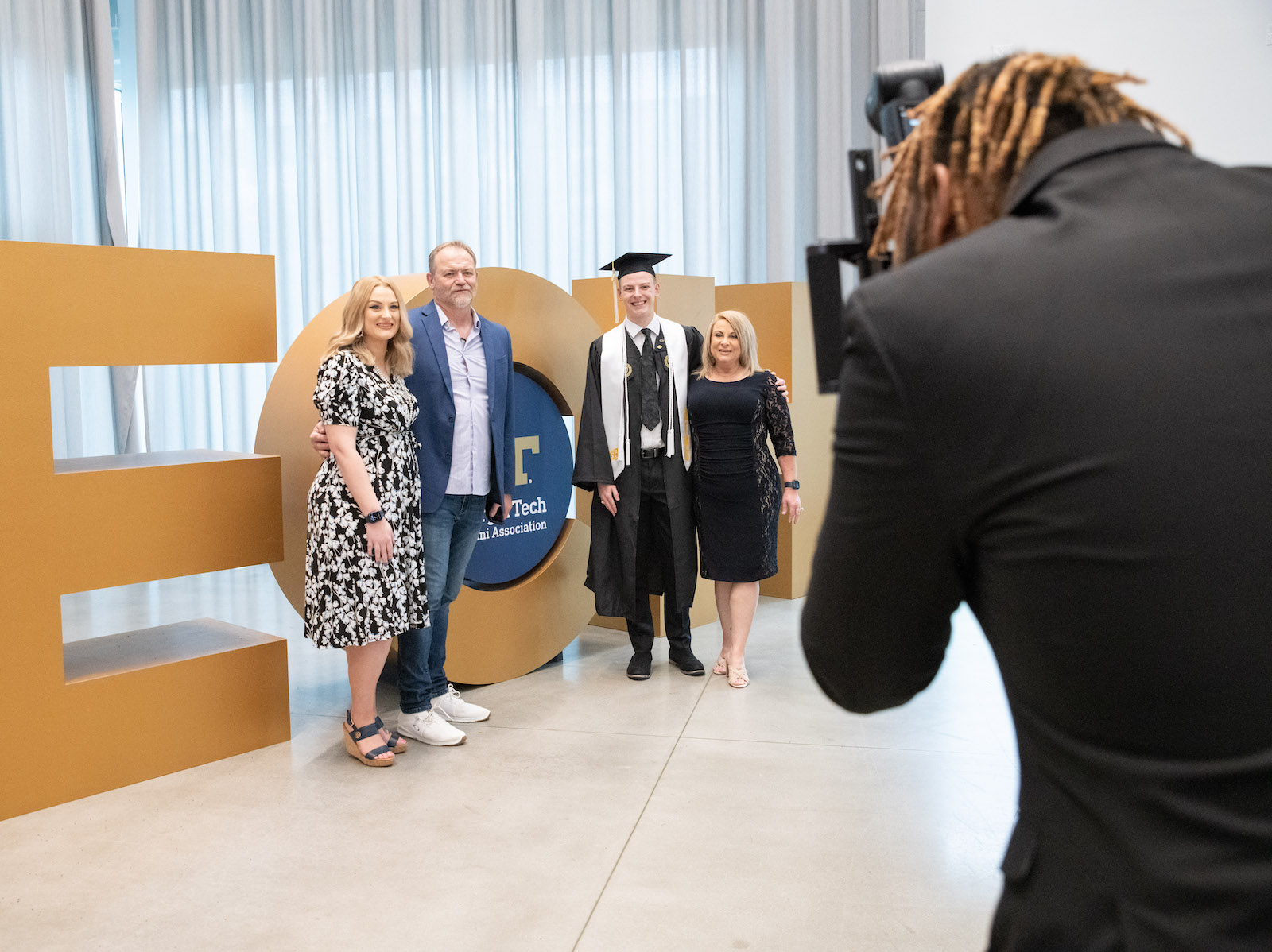 The President's Graduation Celebration, held in the Exhibition Hall, was an event for graduates and their families. Photo taken May 5 by Rob Felt.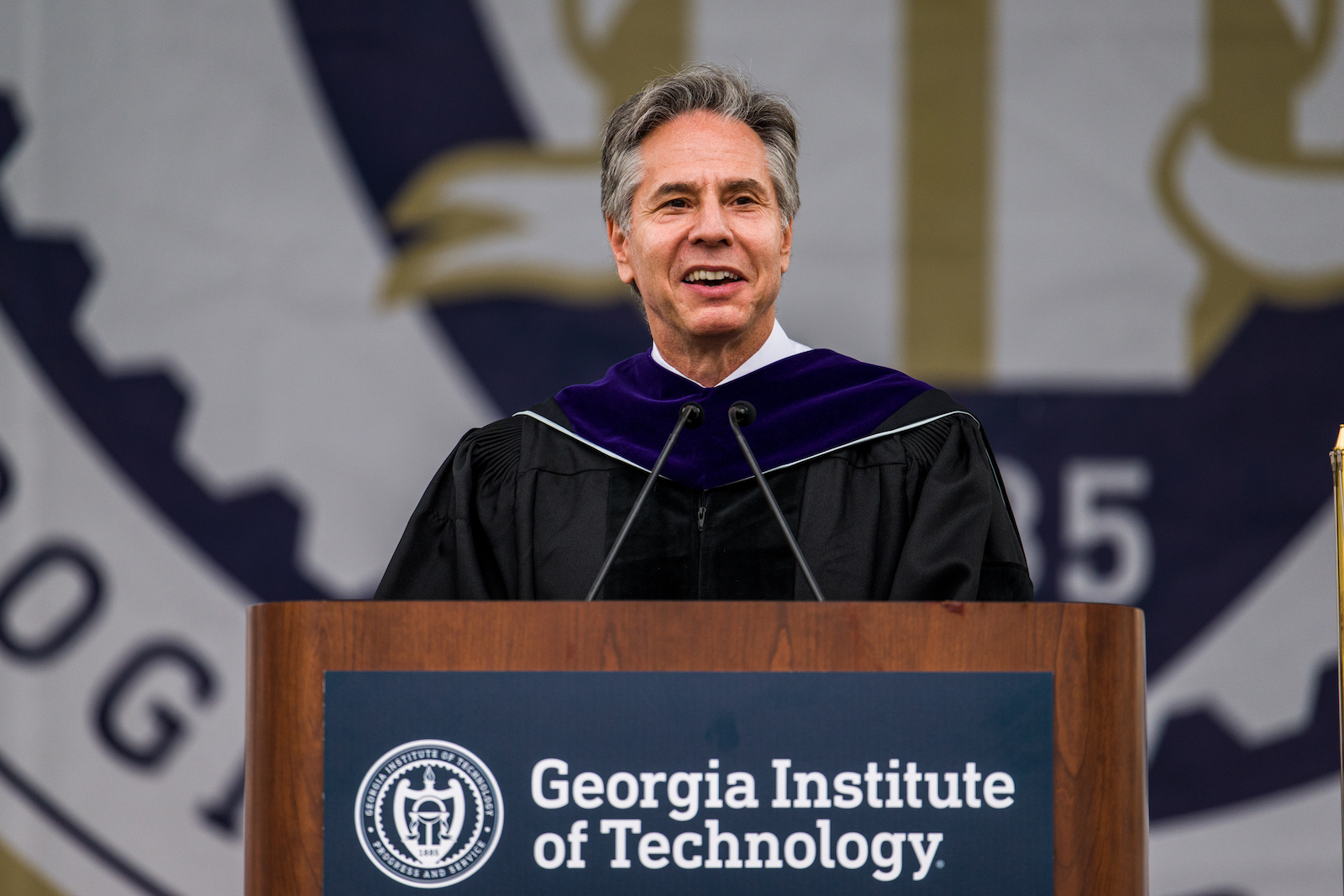 U.S Secretary of State Antony Blinken spoke at the bachelor's afternoon Commencement ceremony. Held May 5 and 6 at Bobby Dodd Stadium, Commencement celebrated 5,673 graduates. More images from the ceremonies are available on Flickr. Photo taken May 6 by Danny Karnik.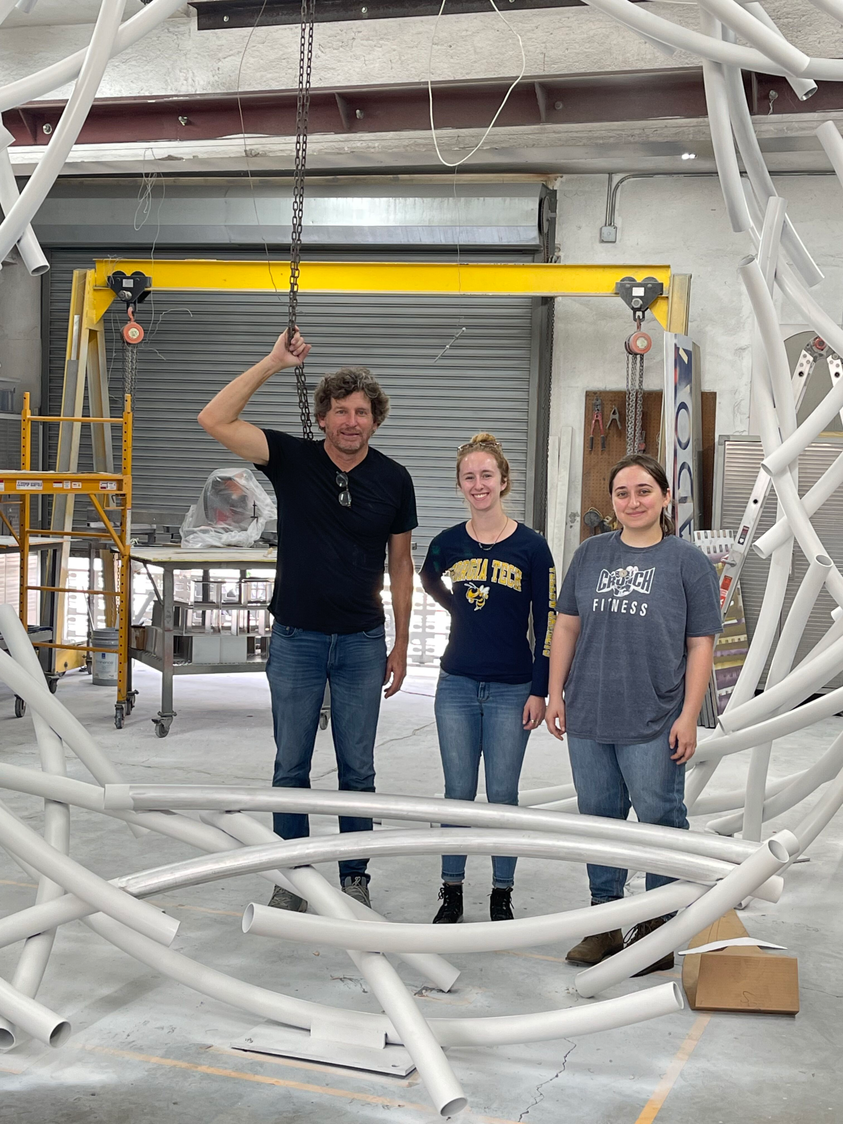 College of Design students Elizabeth Kelly (center), an industrial design graduate student, and Danielle Sisson (right), an architecture undergraduate, worked with sculptor Luis Torruella in Puerto Rico to create an underwater sculpture that will also be a habitat for fish and coral. Kelly and Sisson are the inaugural arte_FITS Fellows. Photo taken May 15, courtesy of Georgia Tech Arts.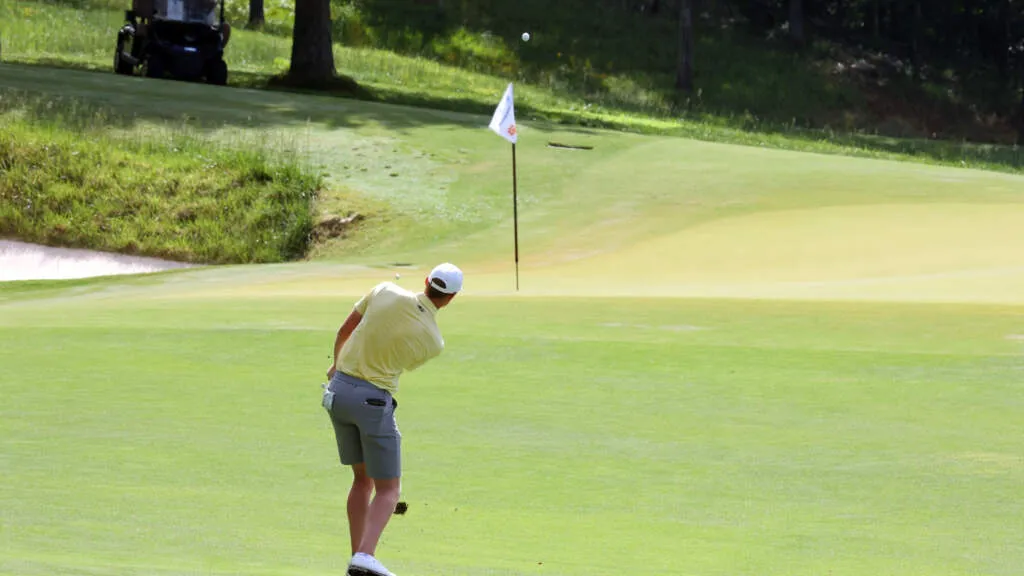 Georgia Tech's golf team won the NCAA Salem Regional by eight shots over Arkansas. Tech won an NCAA regional for the second year in a row, and its seventh regional title overall. The team finished as runner-up in the NCAA Championship on May 31. Photo taken May 17 by Andy Mead.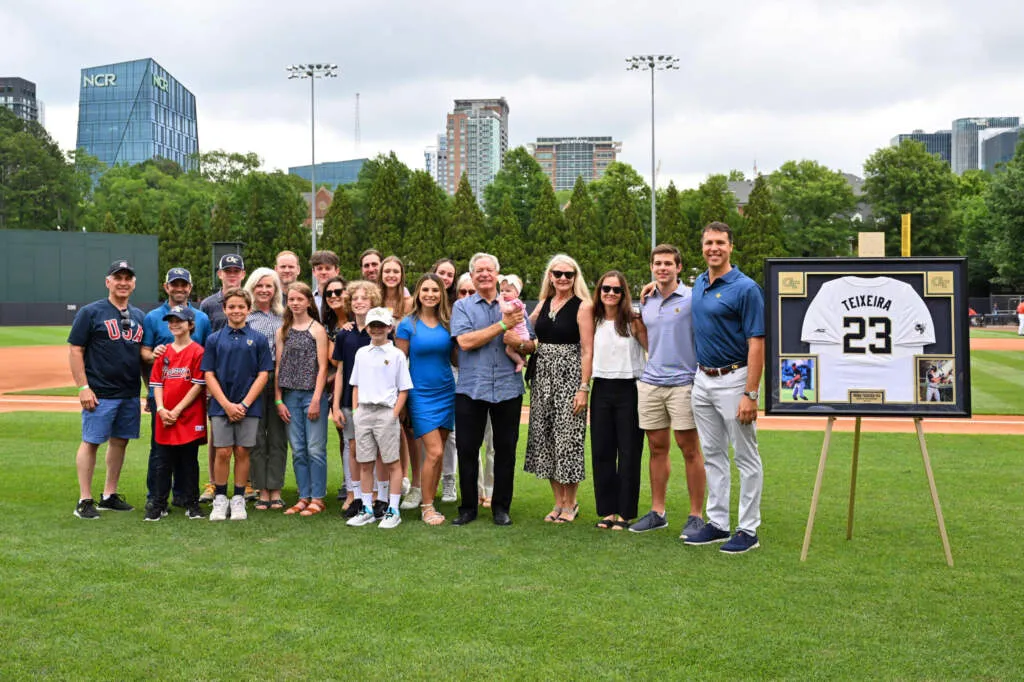 Georgia Tech celebrated Mark Teixeira Day on May 19, retiring the Yellow Jacket legend's jersey, No. 23. Pictured with his family at Russ Chandler Stadium, Teixeira is a former Major League Baseball slugger who played first base for the Yellow Jackets from 1999 to 2001. Photo taken by Danny Karnik.
Engage held an executive reception at the Historic Academy of Medicine on May 25. Engage is designed to promote innovation through a network of connections between startups, corporations, university researchers, and the venture capital community. Photo taken by Allison Carter.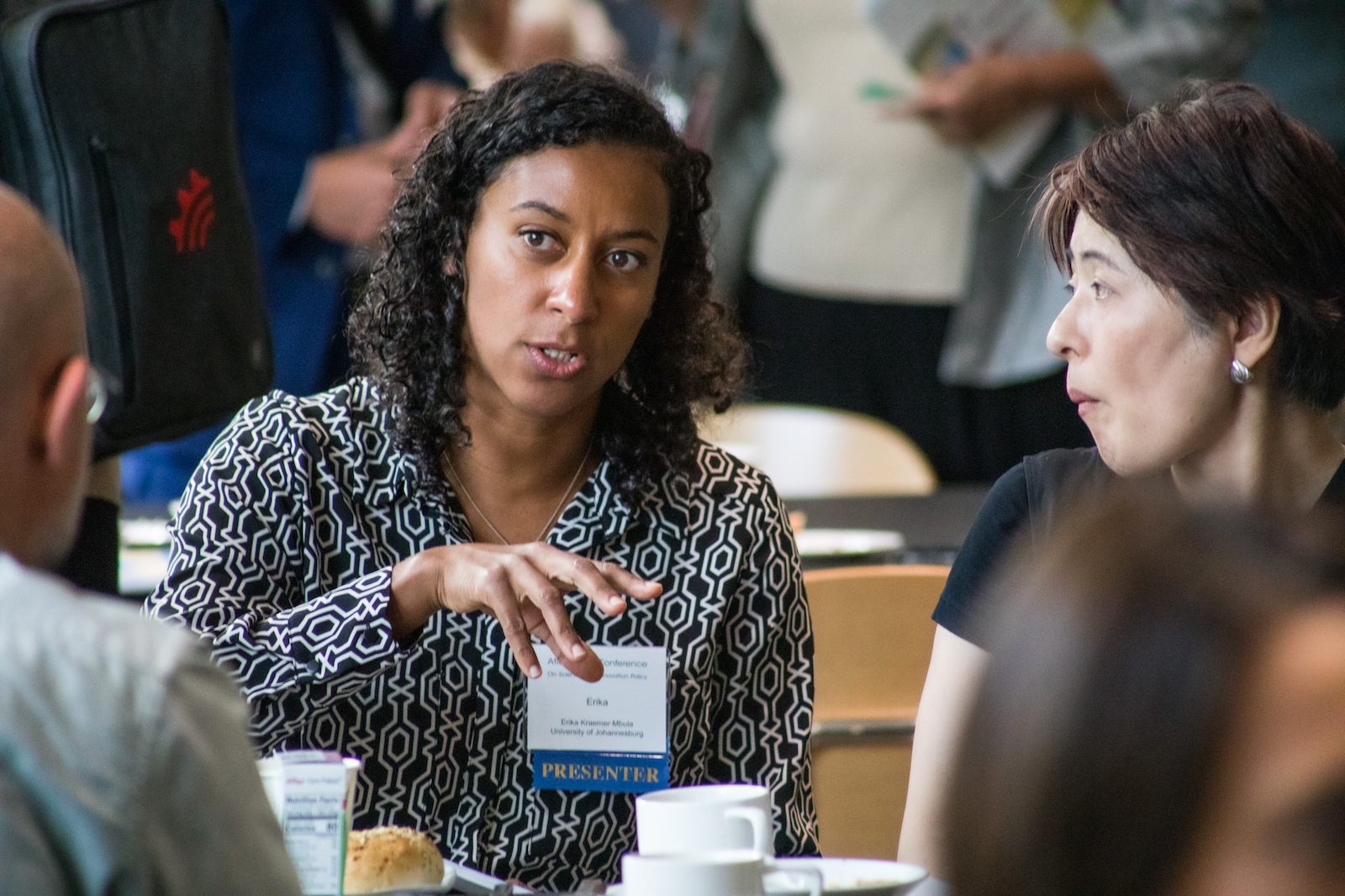 The ninth Biennial Atlanta Conference on Science and Innovation Policy was held May 24 – 26 at Georgia Tech's Global Learning Center. The conference included plenary sessions, research presentations, and an early career poster session for young researchers. Photo taken by Joshua Smith.
Credits
Photography: Allison Carter, Joya Chapman, Rob Felt
Writing/Editing: Victor Rogers, Stacy Braukman