The Month in Photos: June 2023
Pride Month, Juneteenth, and Cabrera's Summer Tour.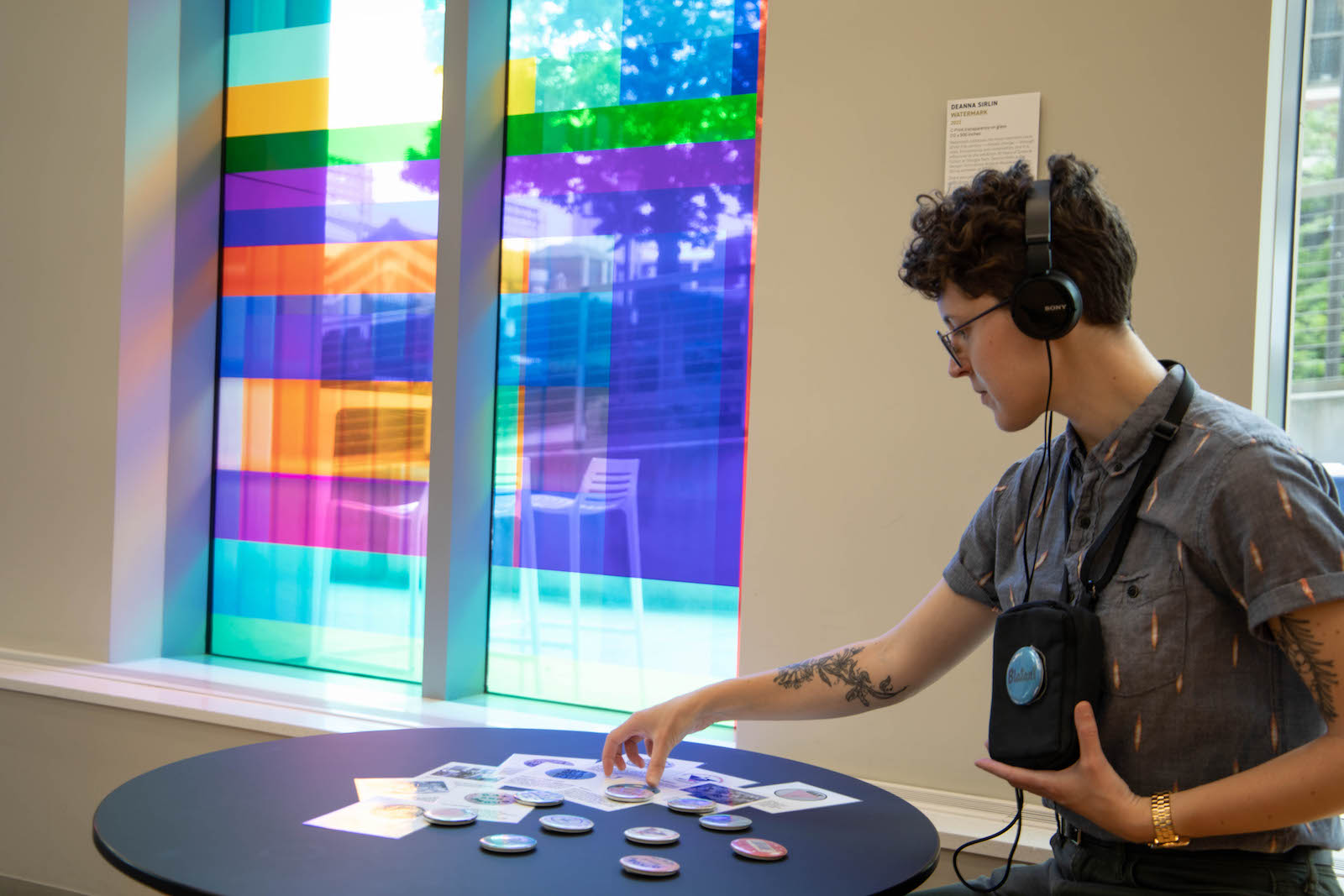 Celebrating Pride Month: The Ivan Allen College of Liberal Arts highlighted the work of Digital Media Ph.D. student Alexandra Teixeira Riggs. The research project examines the history of queer Atlanta through interactive wearable buttons. Photo taken June 5 by Joshua Smith.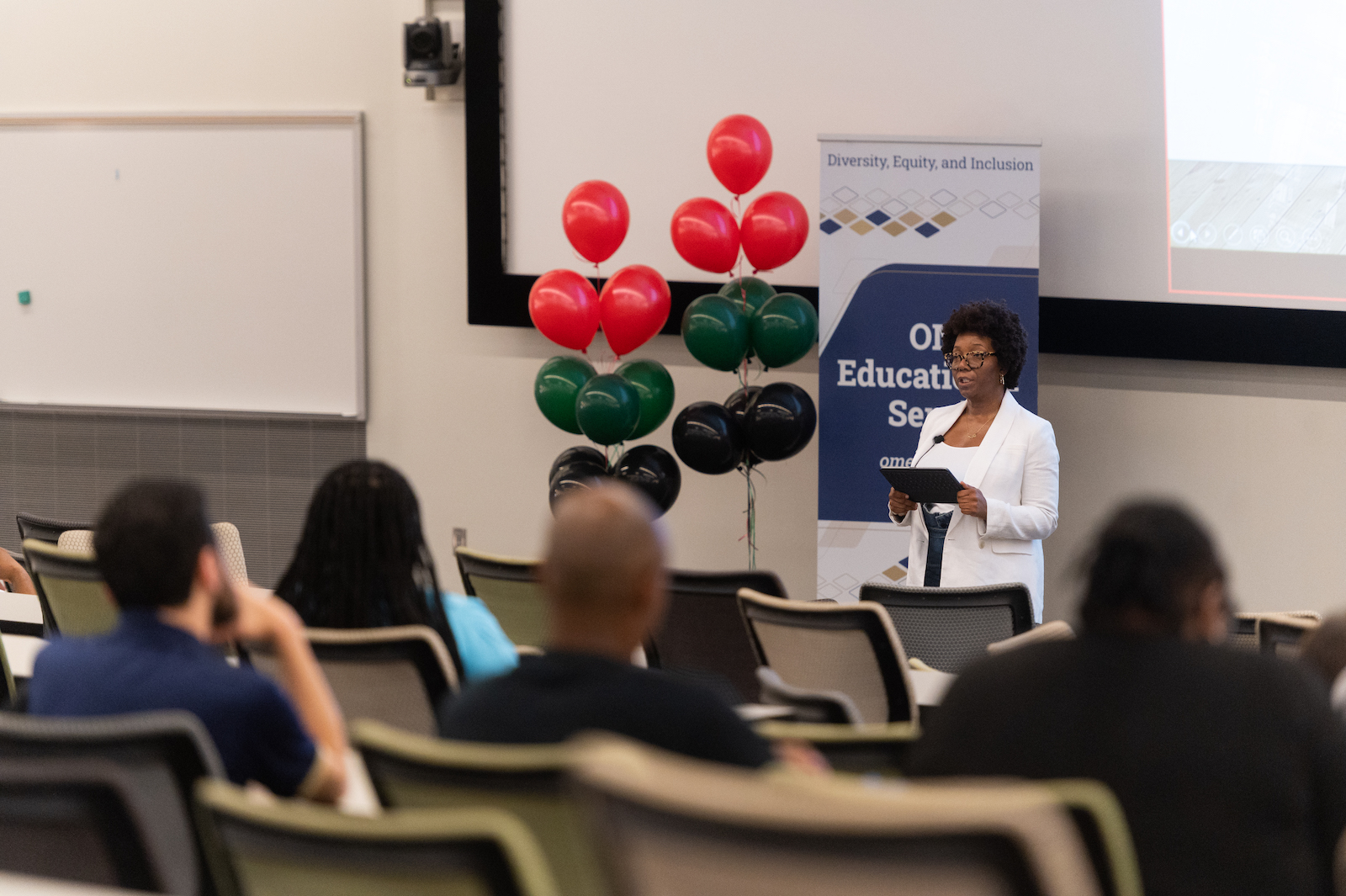 The third annual Georgia Tech Juneteenth Celebration, held June 16, featured a keynote address by Joycelyn Wilson, assistant professor, School of Literature, Media, and Communication, and a festival at Tech Green with live music, food, and games. Photo by Allison Carter.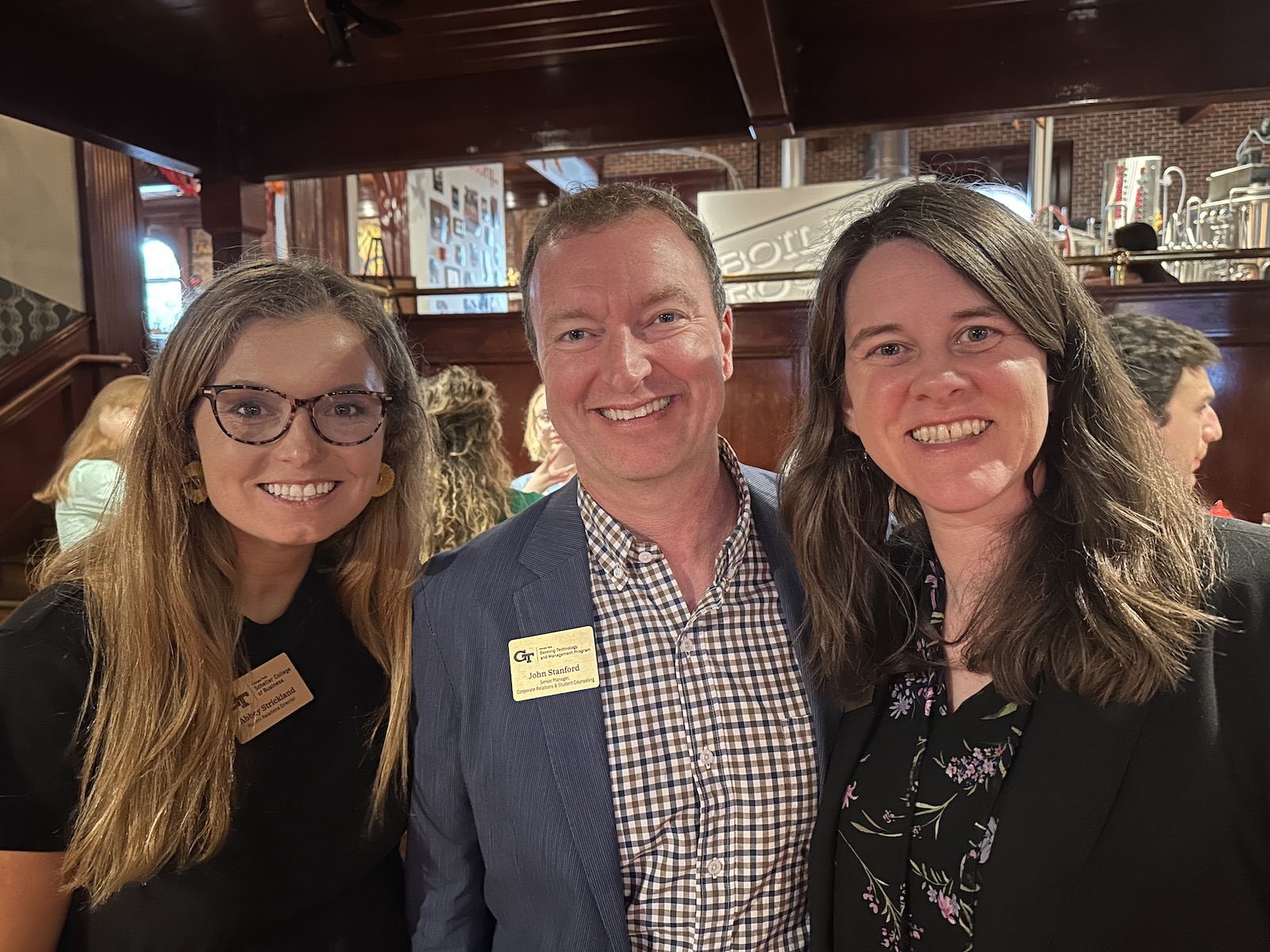 On June 21, alumni of the Steven A. Denning Technology & Management Program (T&M) gathered to reconnect, network, and celebrate being together for the first alumni social event since 2019. Pictured (L-R) are: Abbey Strickland, alumni relations director, Scheller College of Business; John Stanford, senior manager, Industry Engagement and Student Counseling, T&M; and Anne Lynch, communications manager, T&M. Photo courtesy of the Denning Technology & Management Program.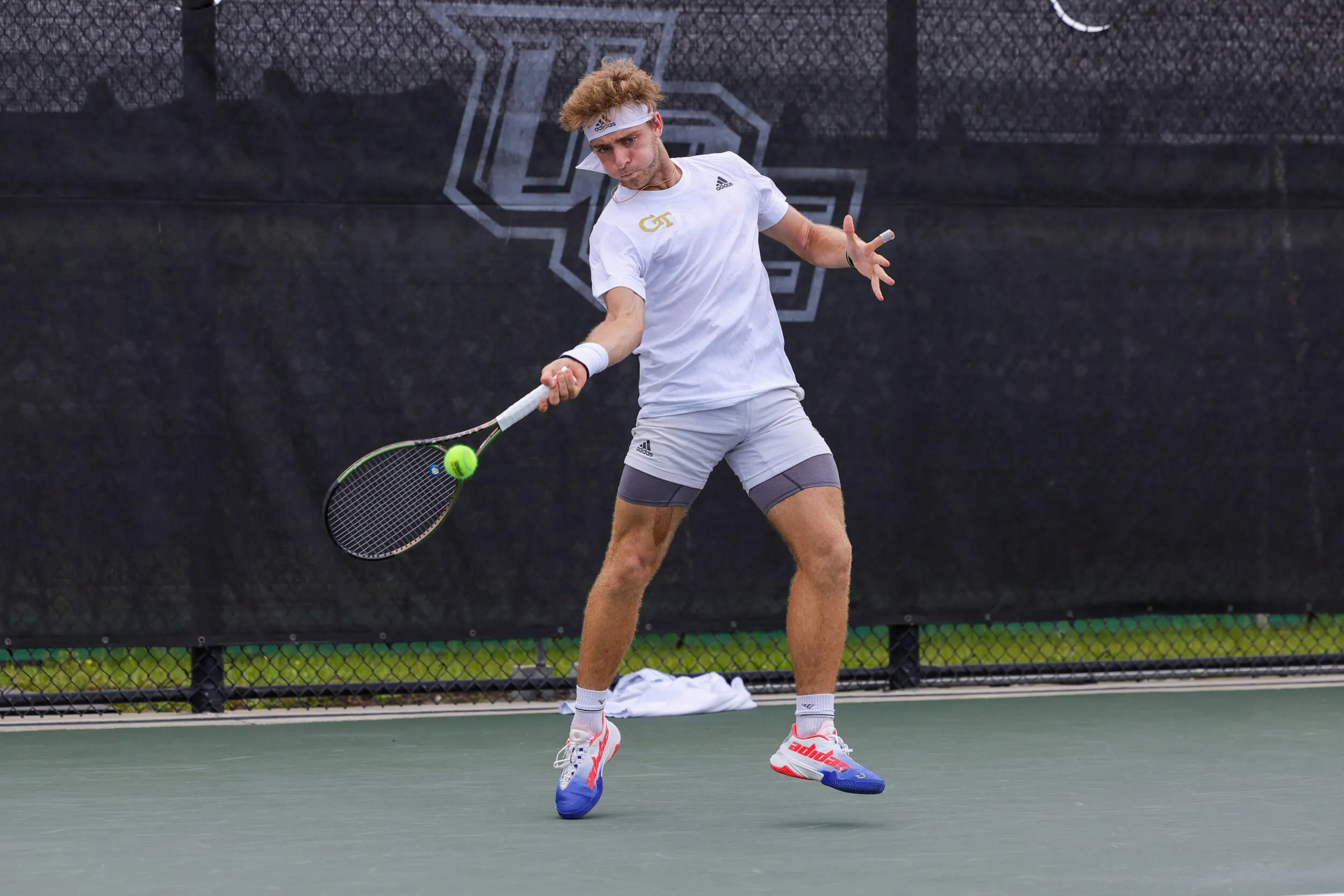 Georgia Tech men's tennis was well represented on the 2023 All-ACC Academic Team announced June 21, with five Yellow Jackets on the list. Led by three-time honoree Andres Martin (pictured), Georgia Tech also named Keshav Chopra, Marcus McDaniel, Brandon McKinney, and Elias Shokry. To be named to the all-academic team, a student-athlete must have a 3.0 grade point average for the previous semester and a 3.0 cumulative grade point average during their academic career. In addition, student-athletes must compete in at least 50% of their team's contests. Photo courtesy of Georgia Tech Athletics.
President Ángel Cabrera and Beth Cabrera represented Georgia Tech at the State Dinner with President Joe Biden and India's Prime Minister Narendra Modi on June 22. Photo taken by Jacquelyn Martin/AP.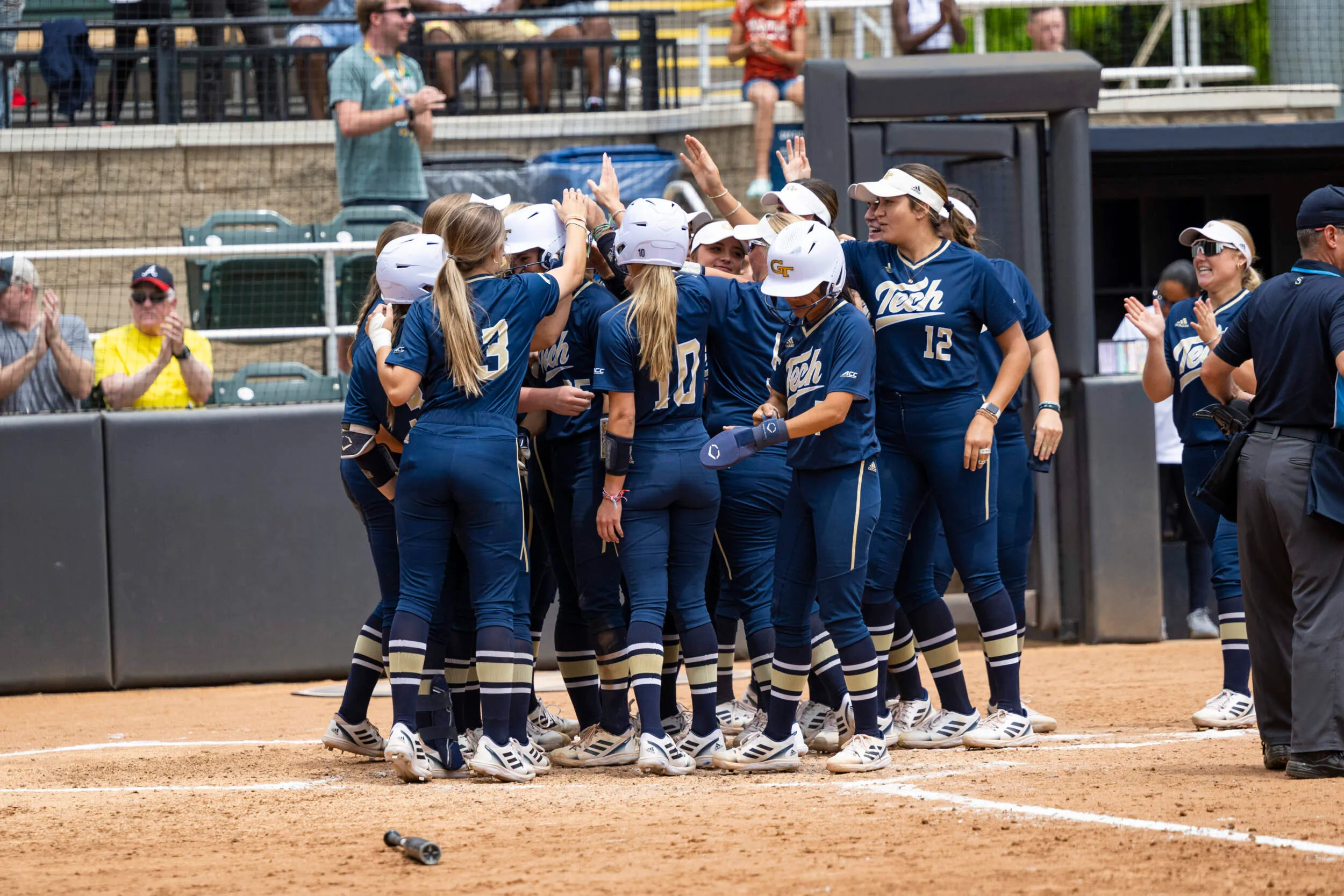 Georgia Tech softball's Sara Beth Allen, Mallorie Black, Grace Connelly, Chandler Dennis, Madison Dobbins, Ella Edgmon, Emma Kauf, Blake Neleman, Kinsey Norton, and Sophia Voyles were selected to the 2023 All-ACC Academic Team, the Atlantic Coast Conference announced on June 27. The announcement of 10 honorees marks the most for the team in a single season in program history. Each student-athlete named to the All-ACC Academic Softball Team has maintained a career GPA of 3.0 or higher and posted a 3.0 GPA or higher in the most recent semester. Along with each honoree's academic achievements, athletic contributions played a role in each selection as all five position players participated in at least 50% of the team's games while both pitchers appeared in a minimum of 20% of the contests throughout the 2023 season. Photo courtesy of Georgia Tech Athletics.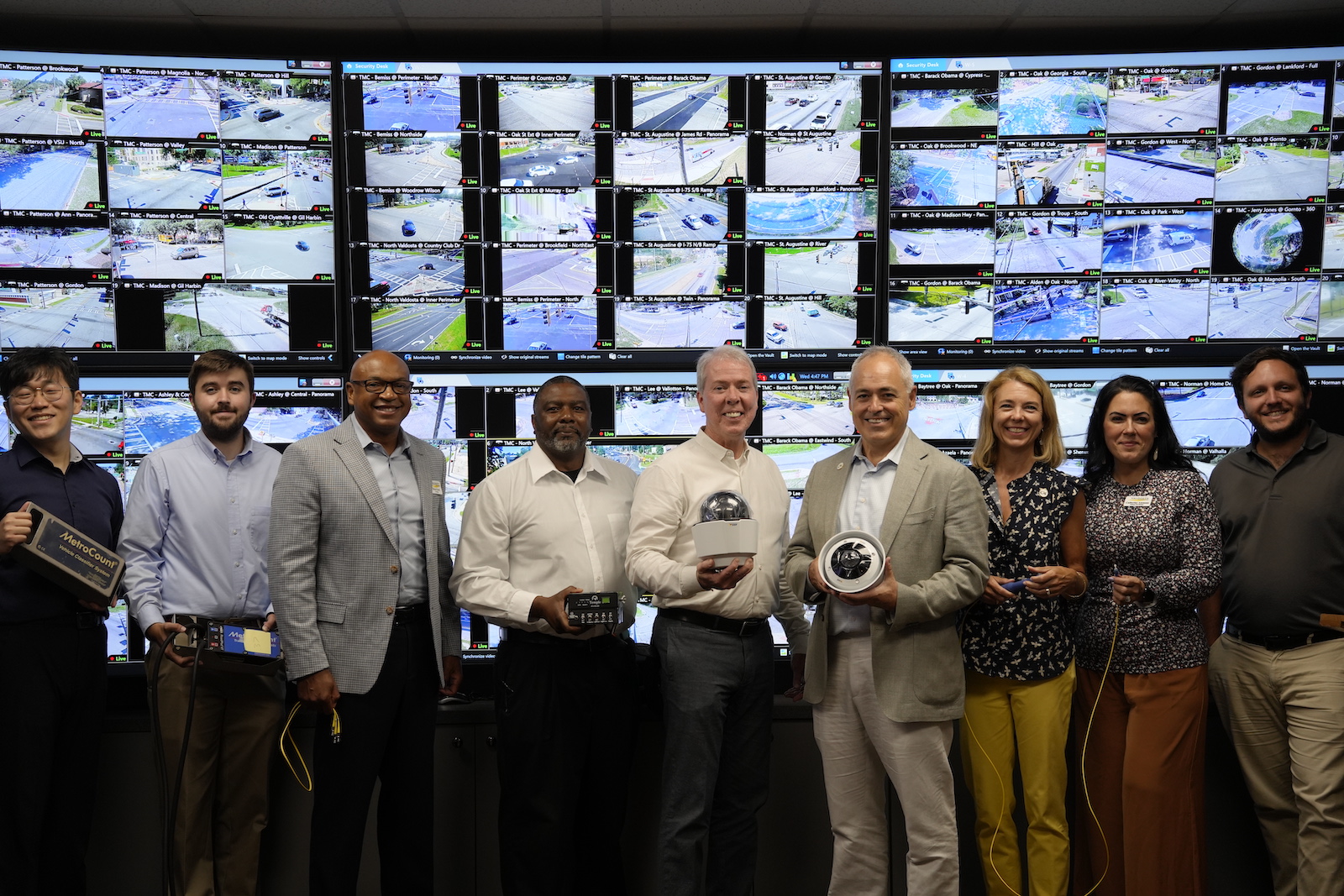 President Cabrera and Beth Cabrera traveled more than 850 miles, visited nine cities, and attended nearly 20 events during the three-day summer tour across Georgia, meeting alumni, state legislators, and incoming students. They also toured local businesses to learn how Georgia Tech can best serve their talent and innovation needs. The Cabreras are pictured at the Valdosta Traffic Center with Valdosta Mayor Scott Matheson (fifth from the left). Photo taken June 28 by Brice Zimmerman.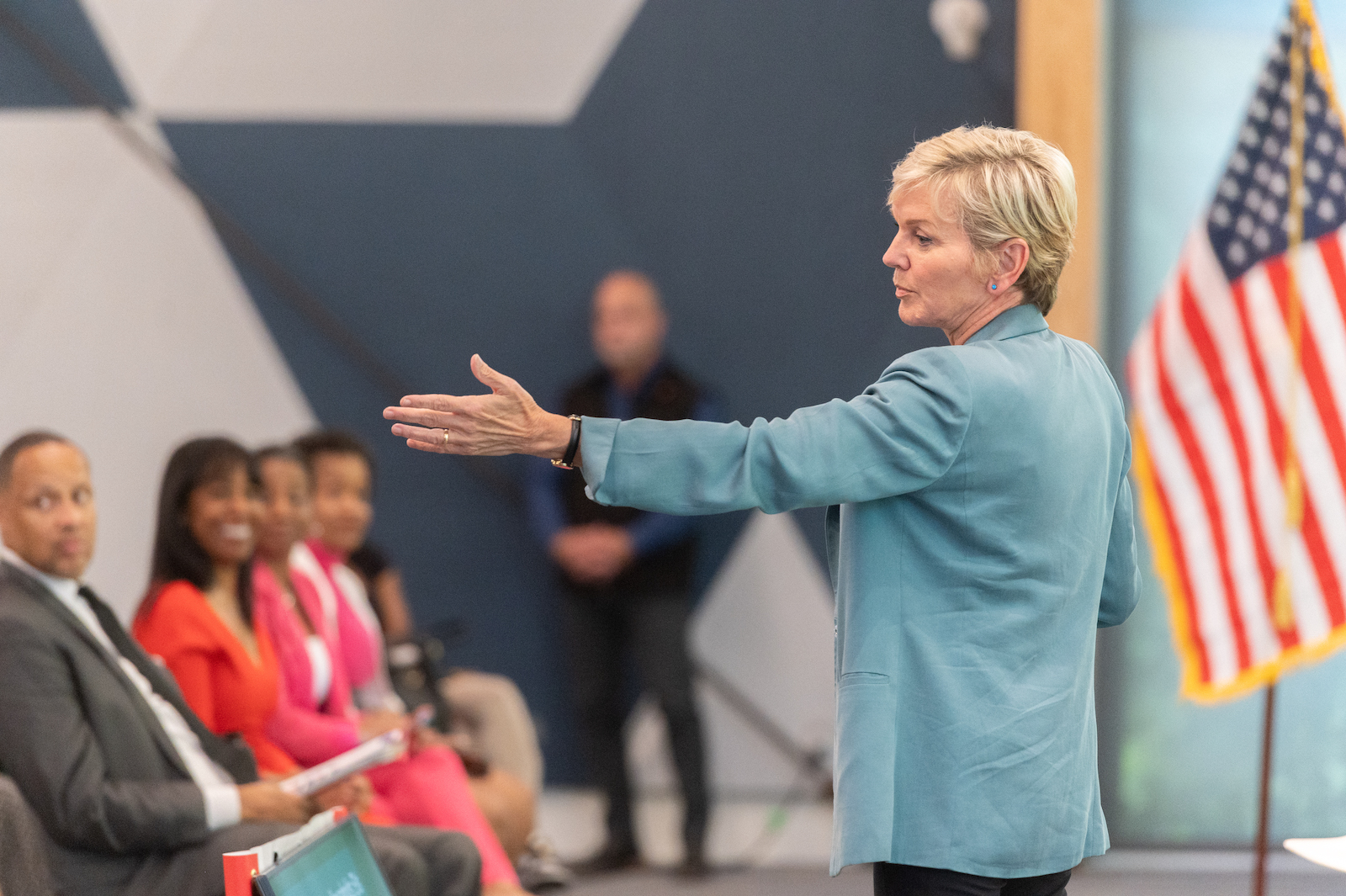 Secretary of Energy Jennifer Granholm visited Georgia Tech to talk about clean energy. Photo taken June 28 by Allison Carter.
Credits
Photography: Allison Carter, Joya Chapman, Rob Felt
Writing/Editing: Victor Rogers, Stacy Braukman