A look at hip-hop's transformative impact in honor of its 50th anniversary.
Hip-hop was once narrowly thought of as a trend in music that would ultimately fizzle out. Now, at its 50th anniversary, hip-hop has steadily evolved, and its influence is evident everywhere.
Here we explore the transformative impact of the hip-hop cultural movement and its intersection with music, fashion, technology, architectural design, social justice, and education.  


Is it a tight rhyme over a sick beat? Is it breakdancers in the Bronx with gravity-defying dance moves? Or is it, rather, the revolutionary technique developed by block-party DJs for extending the rhythmic underpinnings — or "break"— of a song? The truth is that hip-hop is all of these things — and then some. 
"Hip-hop is a design remix where an aesthetic of 'cool' intersects with creative self-expression for several purposes," explains Joycelyn Wilson, assistant professor of Black media studies in Georgia Tech's School of Literature, Media, and Communication.
Wilson is an educational anthropologist with a background in mathematics. Her research interests include hip-hop studies and digital media, with an emphasis on hip-hop's impact on the American South. She is particularly interested in interrogating, complicating, and contextualizing hip-hop's commonly received origin story.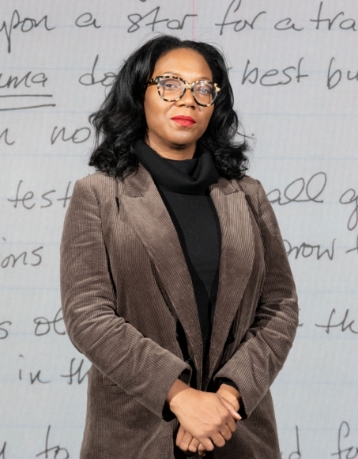 The origin story of hip-hop is an important one because it is rooted in creative expression and innovation. 
The Aug. 11, 1973, back-to-school party on 1520 Sedgwick Ave. in the Bronx, New York, is recognized as the genesis of hip-hop. While Wilson gives much-deserved credit to Cindy Campbell, the promoter of the block party, and her brother DJ Kool Herc, the host of the event who introduced the genre to the world, Wilson also recognizes that cultures don't just spring up that way. What we would ultimately come to call hip-hop had been developing well before 1973. But Wilson says that this party is where hip-hop's creative elements began to converge more formally.
For historical context, Wilson points out that hip-hop began to emerge in the wake of the assassinations of Malcolm X, Martin Luther King Jr., and Sen. Robert Kennedy. DJs and promoters like Grand Master Flash, DJ Herc, and Cindy Campbell — the forebears of hip-hop — were creating a vernacular hip-hop scene within a wider movement for social change that challenged ideas of inclusivity and access — access to power, money, and privilege. 
   
Grappling with the contemporary inequities of American culture, hip-hop came out forcefully and boldly onto the scene, "throwing more parties where the power – the electricity – was literally taken from city street lamps," Wilson says.


When you think of hip-hop in the South — specifically in Atlanta — OutKast, Jermaine Dupri, Ludacris, Jeezy, T.I., Gucci Mane, Migos, and Latto come to mind; however, hip-hop was planting its seeds long before these famous acts.
Around the same time as the big block party in the Bronx, Atlanta elected Maynard Jackson — its first Black mayor. 
"I think Atlanta's hip-hop generation is probably, in terms of proximity, the closest post-civil rights generation there is," says Wilson. "We cannot discount that the music of African American people comes out of the South. You can look to places like Auburn Avenue, the Royal Peacock, and groups like the S.O.S. Band as evidence that Atlanta has always had a music, culture, and arts scene for Black folks." In 1956, Fortune magazine called Auburn Avenue "the richest Negro street in the world" as the heart of the Civil Rights Movement and home to nightclubs that showcased acts like Gladys Night. Opening in 1949, the Royal Peacock is one of those legendary clubs that hosted the who's who in the Black community and was later showcased in Outkast's 1998 music video for the song "Rosa Parks."
And when Andre 3000 famously proclaimed at the 1995 Source Awards that "the South got something to say," he put the southern flair of hip-hop on display for the world to see.
Wilson signals that albums like OutKast's Southernplayalisticadillacmuzik, Goodie Mob's Soul Food, and Lil Jon and the East Side Boyz' Get Crunk, Who U Wit, as well as the rise of artists like UGK and 8Ball & MJG, mark the proliferation of southern hip-hop even before its popularity took hold worldwide.
Fast forward nearly a decade. Nat Condit-Schultz, music theorist and lecturer in Georgia Tech's School of Music, says that Atlanta rappers pioneered the use of triplets, the occurrence of three notes or, in this case, three words or phrases over one beat. It is a characteristic of "trap rap," an Atlanta style of hip-hop that has influenced the entire genre.
What gives hip-hop its staying power? It's the flavor and the vibe. When you couple the innovation of hip-hop with its inclusive nature, you get a culture that genuinely resonates with mass audiences because — even as it constantly reinvents itself — it always feels familiar.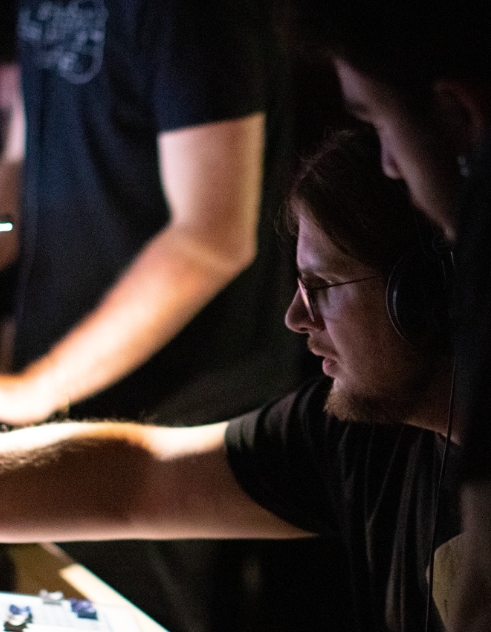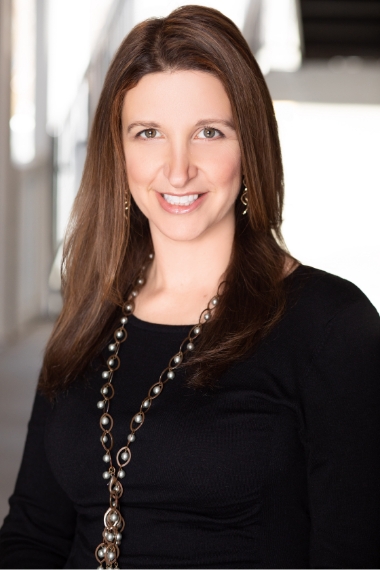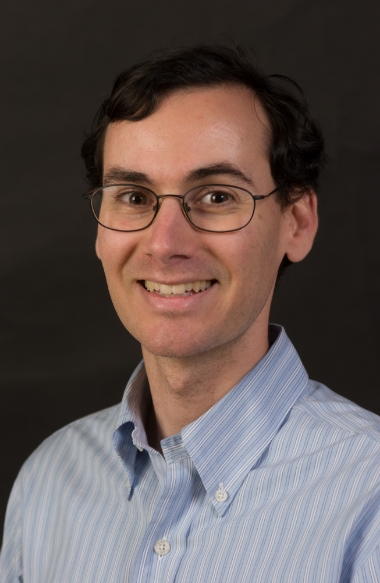 At the core of hip-hop is inclusivity around innovation and knowledge of self.
Hip-hop comes on the scene, Wilson says, "as an aesthetic directly committed to equity, social justice, and technological innovation, using those resources as tools to see oneself in a society that has silenced folks based on race and class."
Roxanne Moore, principal research engineer in the Center for Education Integrating Science, Mathematics, and Computing, further emphasizes how hip-hop can be used to drive inclusivity.
Moore directs the Your Voice is Power (YVIP) project, a program where middle and high school students examine themes of racial equity and entrepreneurship through music. By acquainting students with computer science coding skills through the use of EarSketch, a web-based music application, this initiative and others like it, Moore says, exemplify the difference between mere diversity and true inclusivity.
Jason Freeman, co-founder of EarSketch and professor and chair of the School of Music, says the initial focus of EarSketch was on hip-hop. Freeman knew the power of hip-hop would be a critical vehicle to broadening participation in computing. While EarSketch now supports musical creation across a wide range of musical genres, hip-hop "remains the most popular music with EarSketch students," Freeman says.
The YVIP national remix competition, with its project-based curriculum, launched in Summer 2020, a particularly painful time in the U.S. George Floyd had recently been murdered, sparking nationwide protests against police violence in Black communities. Grammy Award-winning artist Pharrell Williams, whose nonprofit foundation, YELLOW, had partnered with Georgia Tech to create YVIP, offered his song "Entrepreneur" to be remixed for the competition. The political climate in the country, along with the hitmaker's song celebrating Black entrepreneurship, lent the competition a dimension it might not otherwise have had. "There was a very intentional social justice component to that curriculum that wouldn't necessarily have been present had we just done a remix competition," Moore says.
The diversity of YVIP's faculty, staff, and students; a curriculum centered on analyzing pop songs with lyrics and accompanying video celebrating Black entrepreneurship; and the development of coding expertise in Python and JavaScript through music and creative discovery — are all in keeping with a hip-hop aesthetic and attitude. Hip-hop, after all, revolves around taking something and turning it into something else. 
Remixing is a vital element of the YVIP competition, just as remixing is a crucial element of hip-hop. It is "a design remix," Wilson says. "It changes and remixes every single thing it touches." And the YVIP curriculum highlights computer science, entrepreneurship, and music as pathways to social and racial justice. 
Wilson, who was also actively involved in the design of the YVIP competition and curriculum, says, "We can't underestimate the hustle in that, and the hustle is directly connected to entrepreneurship."
 


"Probably everything," says Moore. Hip-hop has influenced nearly every part of our lives. Innovation is one of the fundamental principles of hip-hop.
And Condit-Schultz says that hip-hop is a big part of all modern music-making. "Hip-hop came along and influenced a lot of vocal delivery and pop and rock," he noted, pointing out that in the 1990s, a lot of what groups like Sublime or the Barenaked Ladies produced was greatly influenced by hip-hop. Even the melodies in Taylor Swift songs are now influenced by hip-hop, he says.
But hip-hop has not merely transformed songwriting and musical styles. It has also made an impact on the role of technology in music-making.
"Hip-hop has played an important role in pushing the field of music technology forward," Freeman says, "because it has always been one of the most forward-thinking forms of music-making technologically, particularly one that looks at existing technologies that are out there and looks at ways to push that technology in ways that maybe its creators had not imagined." Turntables are a great example of this. 
Building on Freeman's point, Wilson refers to what she calls hip-hop's "genius" art of sampling, where artists can "go to the records, find the instrument that they need extracted, load it into a drum machine, manipulate it, and turn it into something completely different." This iterative character of hip-hop, its ability to use technology to cannibalize other styles and forms, is one of its most important musical innovations.
Hip-hop's cultural significance extends far beyond its broad musical influence, however. 
Christian Coles, a lecturer in Georgia Tech's School of Architecture, focuses his research on design that reflects marginalized and minority communities. His research, and that of his colleagues Michael Ford and Sekou Cooke, draws attention to the connections between the hip-hop movement and architecture. 
"There were many different rappers who were actually speaking on the environment that they grew up in, and they were offering, basically, an intellectual critique of the different environments," says Coles. Public housing projects were the backdrop of many rap songs, and they were typically designed in a modernist style, a style Coles says is often criticized because it didn't suit the people it was built for.
Hip-hop inspires not only architecture and design thinking but also sustainable design solutions. "What hip-hop teaches," says Coles, "is that things that we use as a day-to-day item, like a bottle or a piece of wood, can be remixed or recontextualized to be something inspirational in a whole other context."
Coles introduced the subject of hip-hop and architecture in his design studio by borrowing from the framework of hip-hop and starting studio sessions with what he calls a design cypher. Promoting the idea of a democratic design process, one student starts the sketch, with subsequent students adding in turn — the process itself incorporating the framework of fluidity and remixing that stems from hip-hop culture.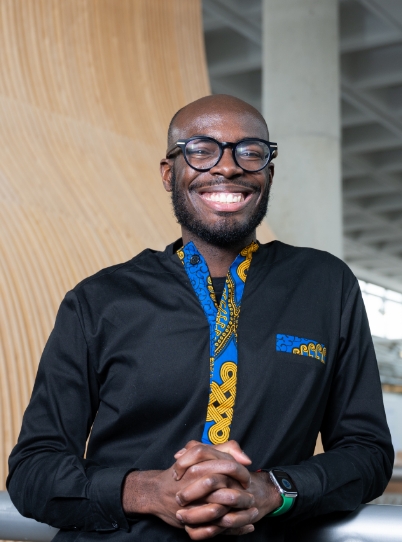 The perspectives of these Georgia Tech experts affirm that the South still has something to say, as do the classrooms in the South.
"I believe higher education is the next industry where we're going to see hip-hop thrive," Wilson says.
And Georgia Tech may be the ideal ground for this cross-fertilization between hip-hop and academics, as Wilson claims hip-hop is inherently STEAM-based. 
"It's easily integrated into a classroom because it comes into the world with the properties of innovation, creativity, and education already assigned to it," Wilson says. 
Freeman concurs. 
"Georgia Tech is, in many ways, the perfect place for this connection between STEM and music," he says, pointing to the many influential music studios just a few blocks from Georgia Tech's campus. Far from fading away, as early detractors predicted, hip-hop will continue to evolve and innovate — on the Georgia Tech campus, in its curricula, and beyond. 
 

Learn more about how music and music technology are being studied at Georgia Tech.
Georgia Tech School of Music
Georgia Tech School of Literature, Media, and Communication
Georgia Tech Computational Media
Credits
Written by Ayana Isles
Edited by Brigitte Espinet/Robert Stalker
Design by Davis Newell/Rachel Pilvinsky