Summer on Campus: A Snapshot
Georgia Tech, a city within a city, is always busy — even during the "slow" months of summer.
The quintessential picture of college life usually includes students attending classes, strolling across the quad, or cheering during a football game. That certainly rings true for Georgia Tech. However, Tech's campus sizzles throughout the summer with K-12 camps, classes, orientation for incoming students, visits from prospective students, and many other activities. This photo essay provides a snapshot of summer at Georgia Tech.
Students volunteer as campus tour guides, providing prospective students and their families with an informative and engaging visit around campus. Photo taken July 19 by Allison Carter.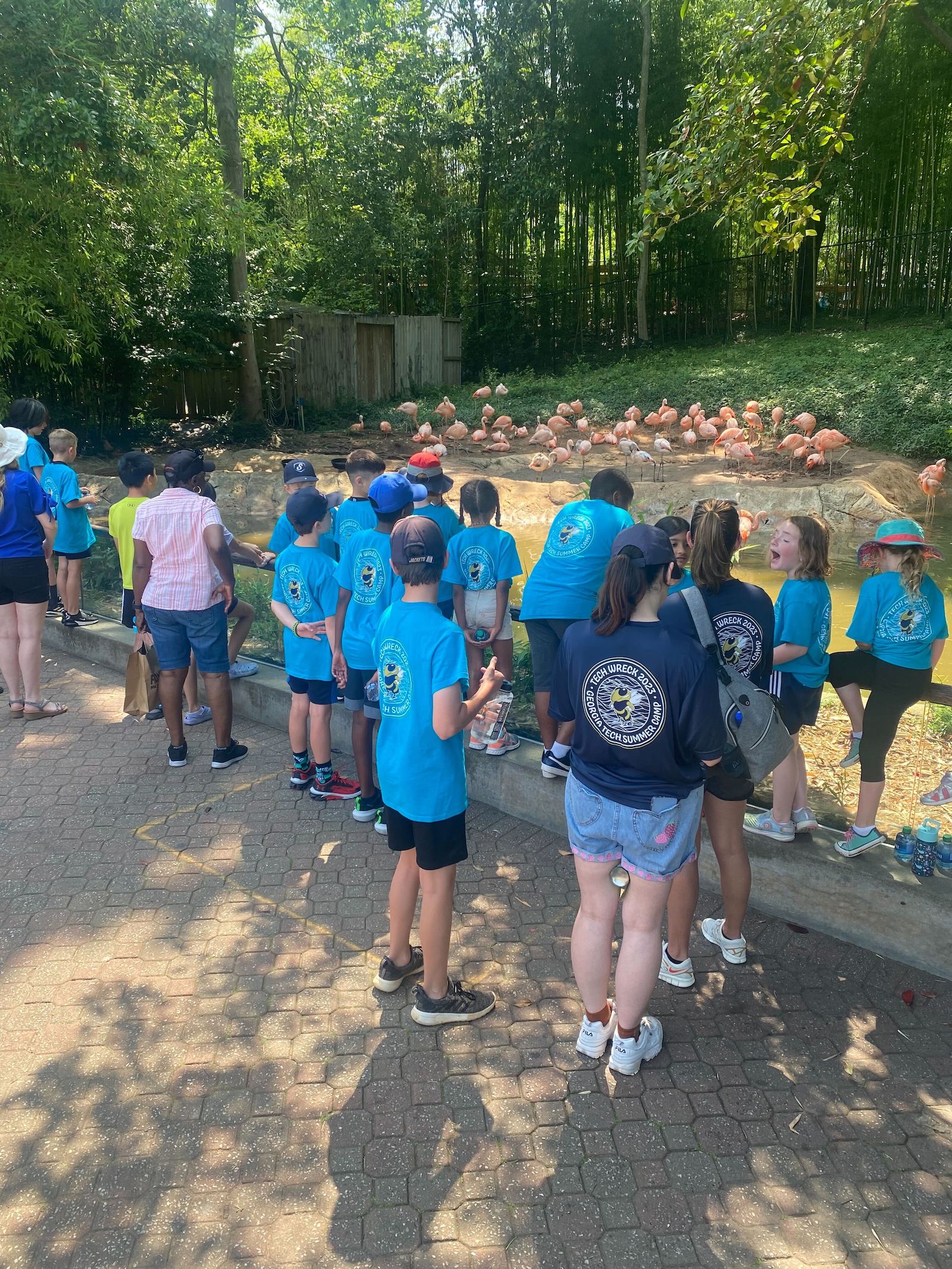 Tech Wreck Summer Camp is an eight-week day camp for children (ages 6 to 13) of full-time Georgia Tech faculty, staff, and students. A visit to Zoo Atlanta was one of many of the camp's activities this summer. Photo courtesy of Tech Wreck.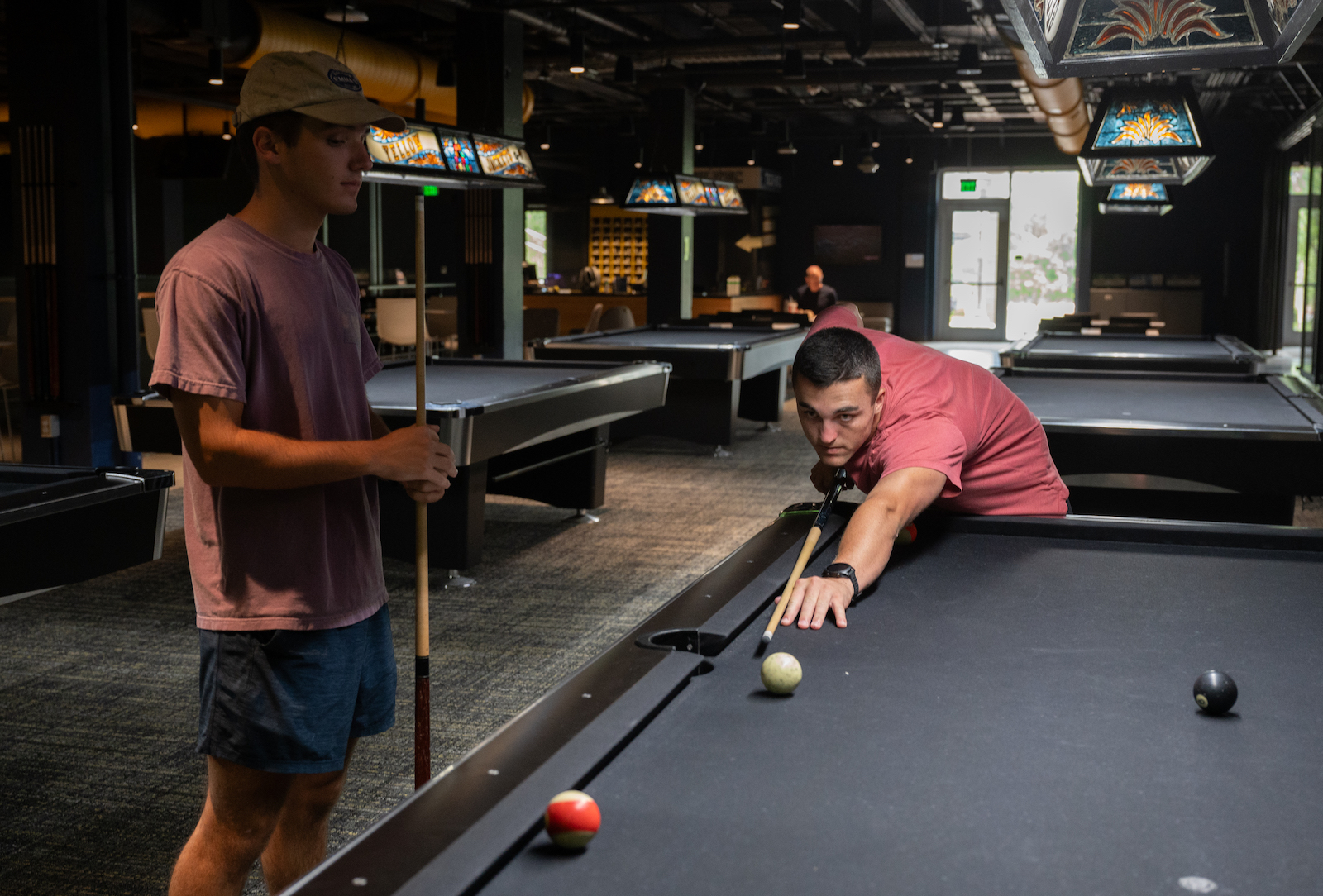 Students take a break from studying to play pool at Tech Rec in the John Lewis Student Center. Photo taken July 14 by Allison Carter.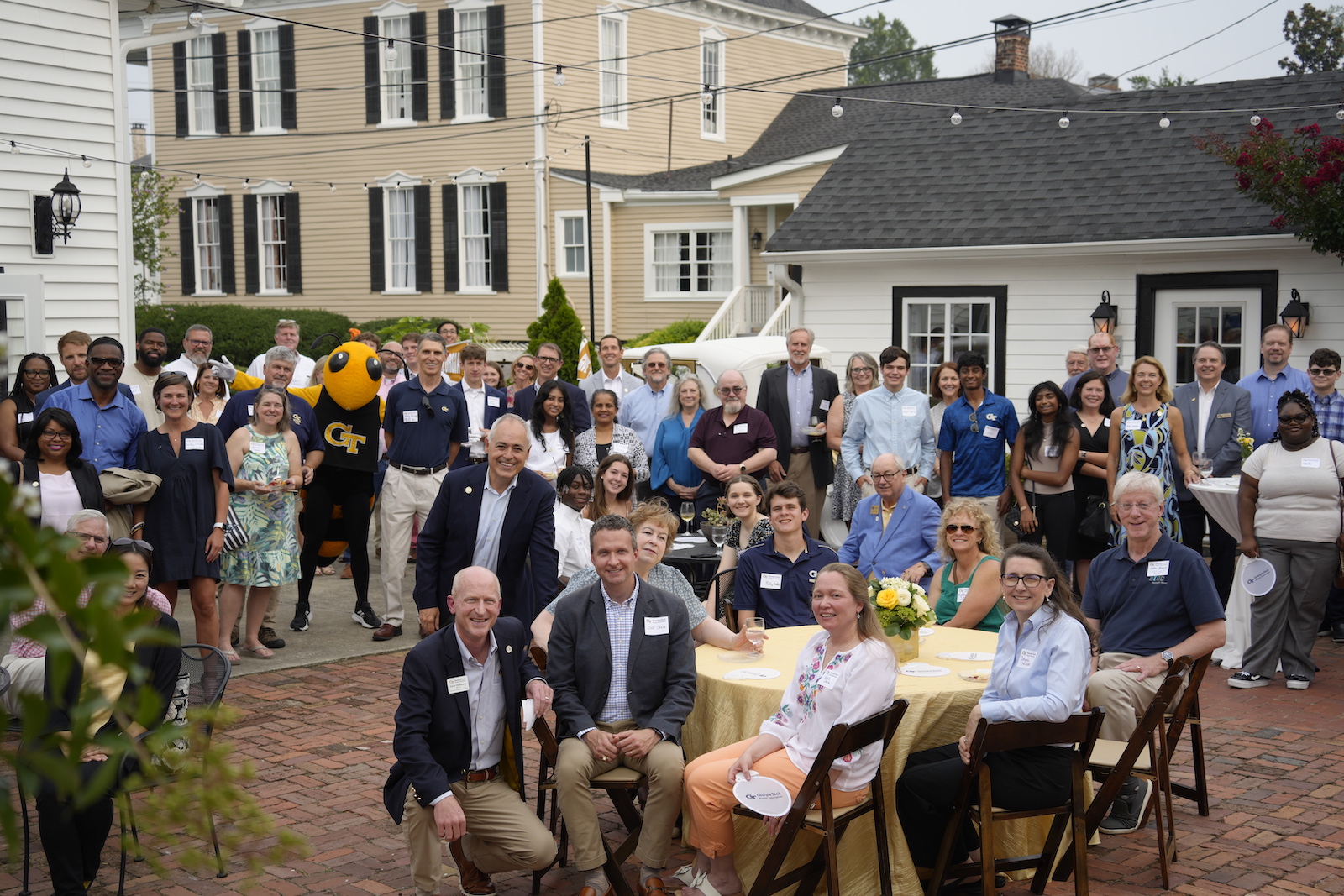 Summer Tour: In June, President Cabrera and Beth Cabrera traveled more than 850 miles, visited nine cities, and attended nearly 20 events during a three-day trek across Georgia, meeting alumni, state legislators, and incoming students. They also toured local businesses to learn how Georgia Tech can best serve their talent and innovation needs. Photo taken by Brice Zimmerman at a reception in Newnan, Georgia.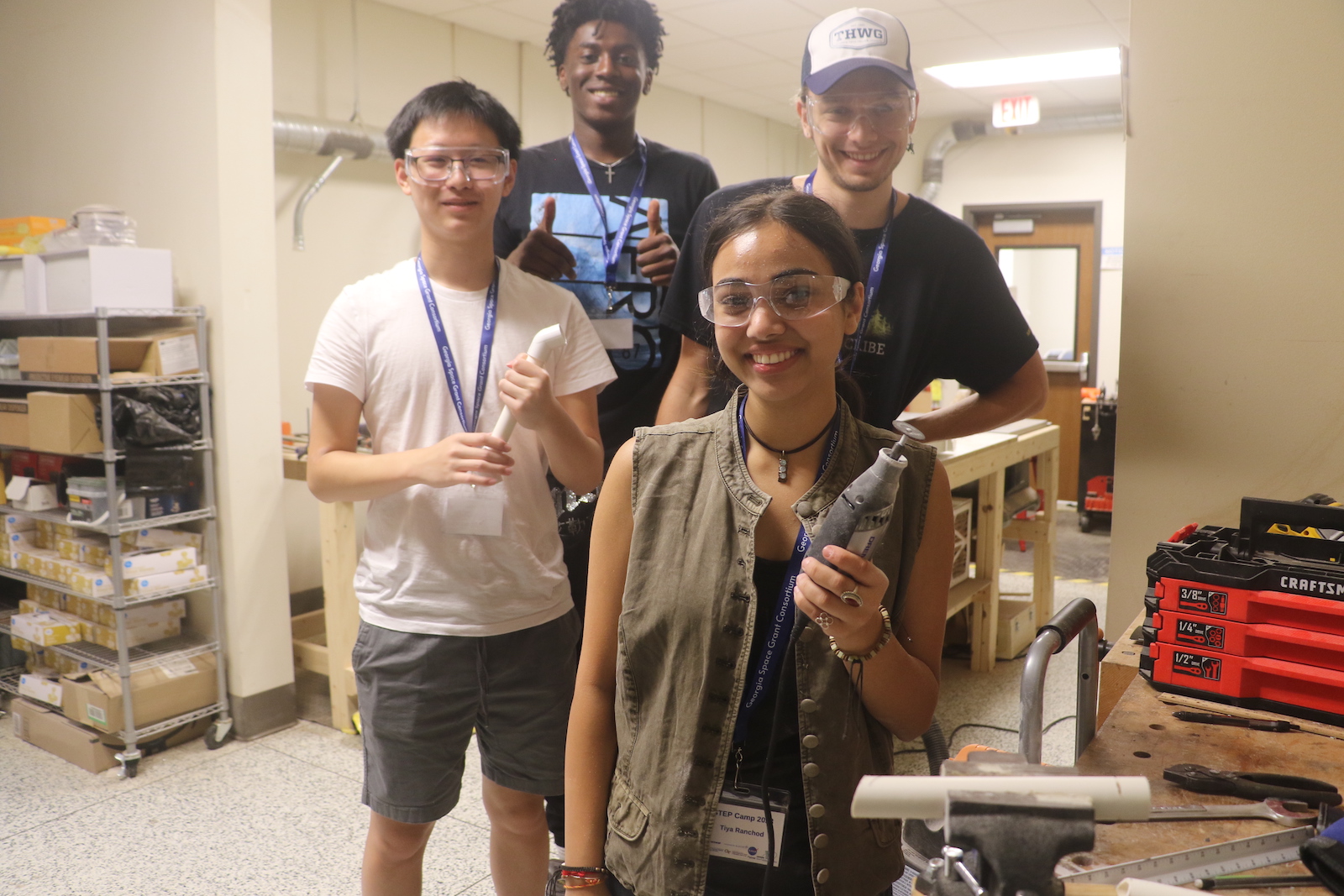 The Daniel Guggenheim School of Aerospace Engineering's Science, Technology, and Engineering Pipeline (STEP) program is a summer camp where metro Atlanta high school students learn the engineering design process through completing NASA-inspired challenges. Photo taken July 11 by Monique Waddell.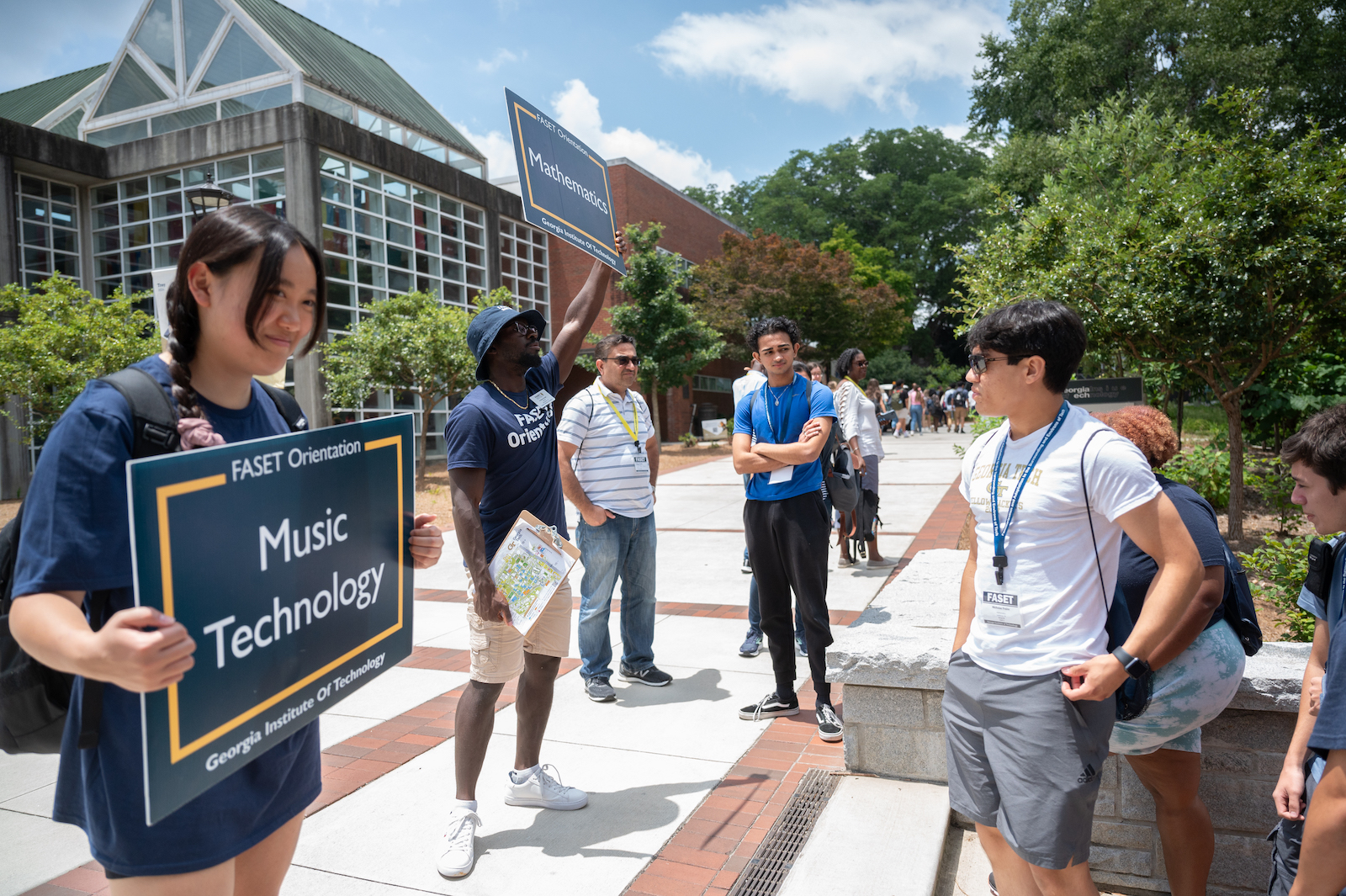 Familiarization and Adaptation to the Surroundings and Environs of Tech (FASET) is Georgia Tech's one-day orientation that allows new first-year, transfer, and exchange students numerous opportunities to learn how to be a successful Yellow Jacket in and out of the classroom. Photo taken July 20 by Allison Carter.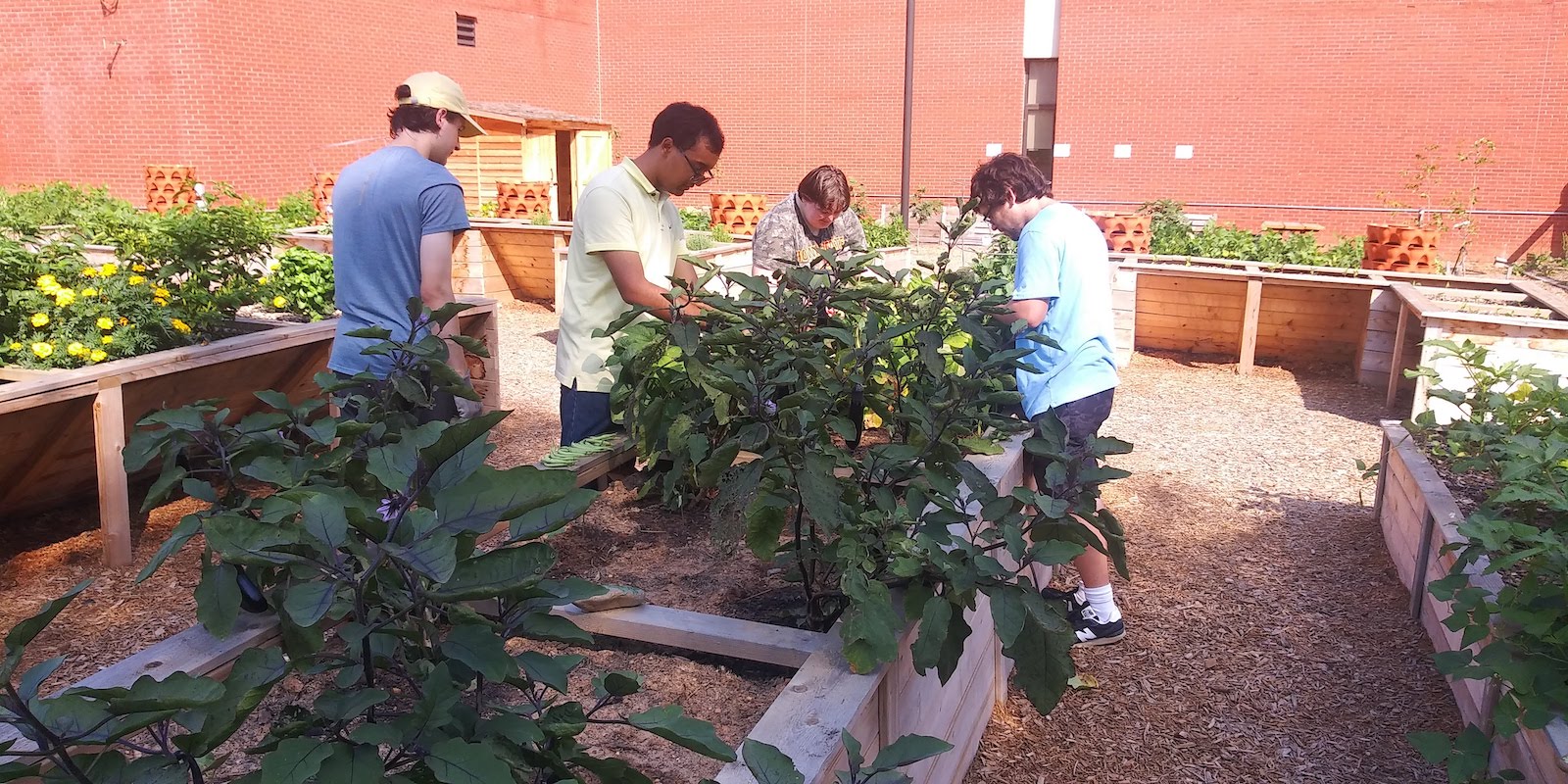 Volunteers for Community Garden Workday plant, harvest, and maintain the garden's crops. The Community Garden is located on the Instructional Center Lawn, adjacent to the Exhibition Hall. Photo taken July 15 by Tamsin Leavy.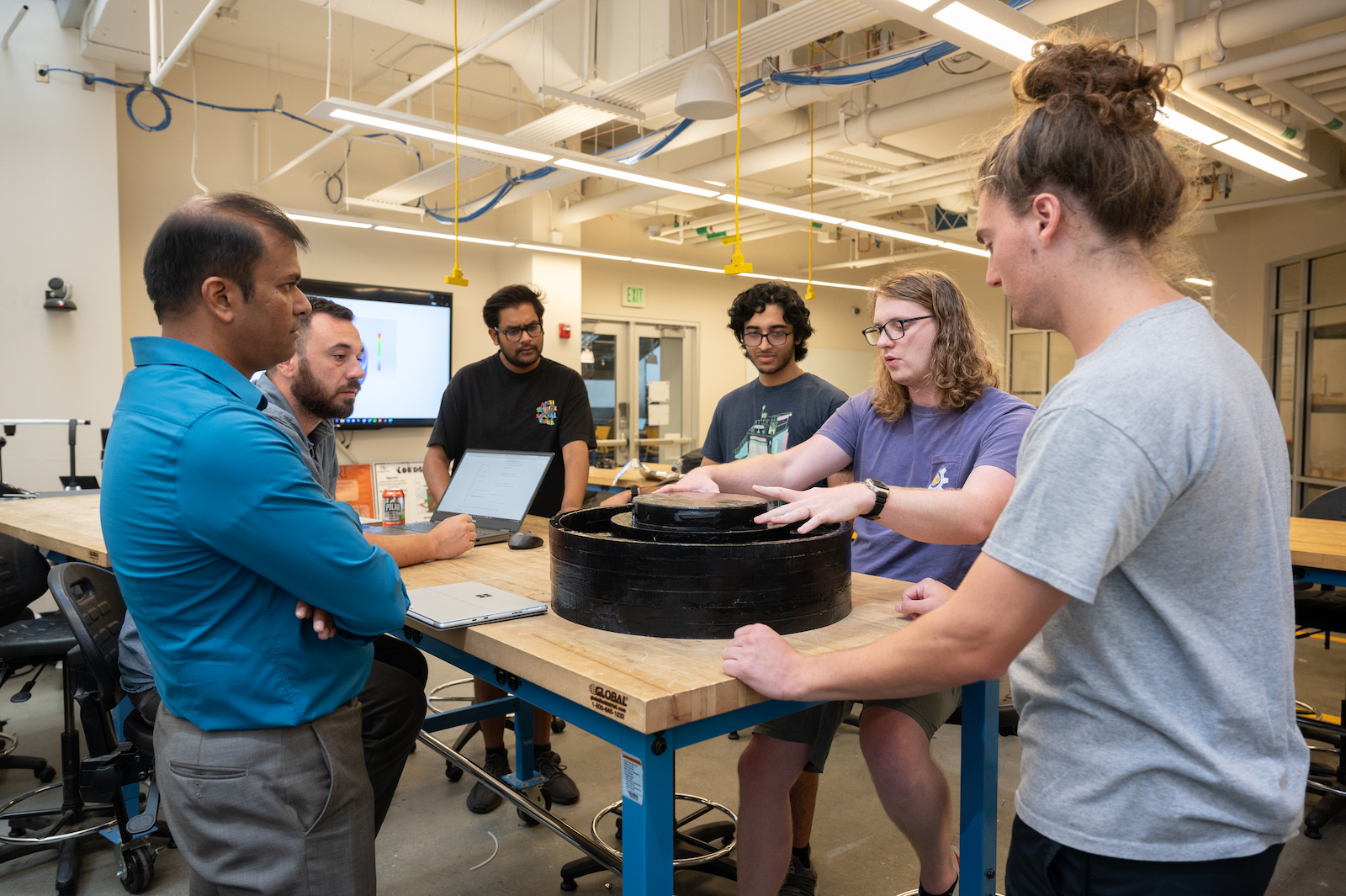 Students on Team LSW (Liquid Solid Waste) review their Capstone Design project with faculty members. The team designed an attachment for trash cans that separates liquids from solids, making it easier to dispose of waste. In the Capstone Design course, students work in teams to design, build, and test prototypes with real-world applications. At the end of each semester, students showcase their efforts at the Capstone Design Expo. Photo taken July 20 by Allison Carter.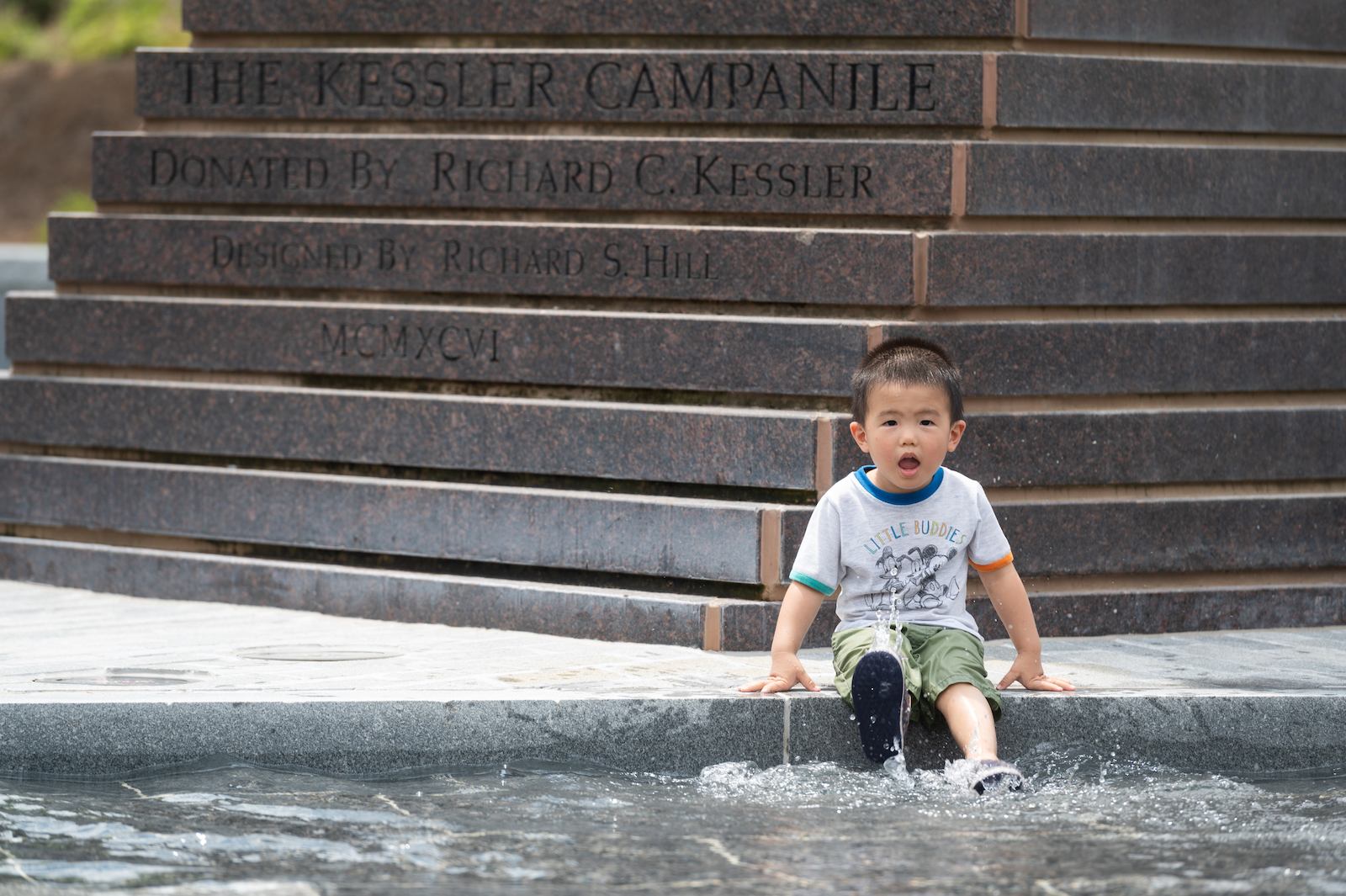 Yangxue Liu plays in the fountain at The Kessler Campanile. His father, Zhijun Liu, is a researcher in the School of Materials Science and Engineering. Photo taken July 20 by Allison Carter.
Credits
Photography: Allison Carter
Writing/Editing: Victor Rogers, Stacy Braukman