Avant South at Georgia Tech: In Photos
Avant South at Georgia Tech, in its inaugural year, explored artificial intelligence and the importance of creating AI responsibly. The event convened professionals, executives, tech enthusiasts, and academics for two days of keynote addresses, panel discussions, and an innovation showcase.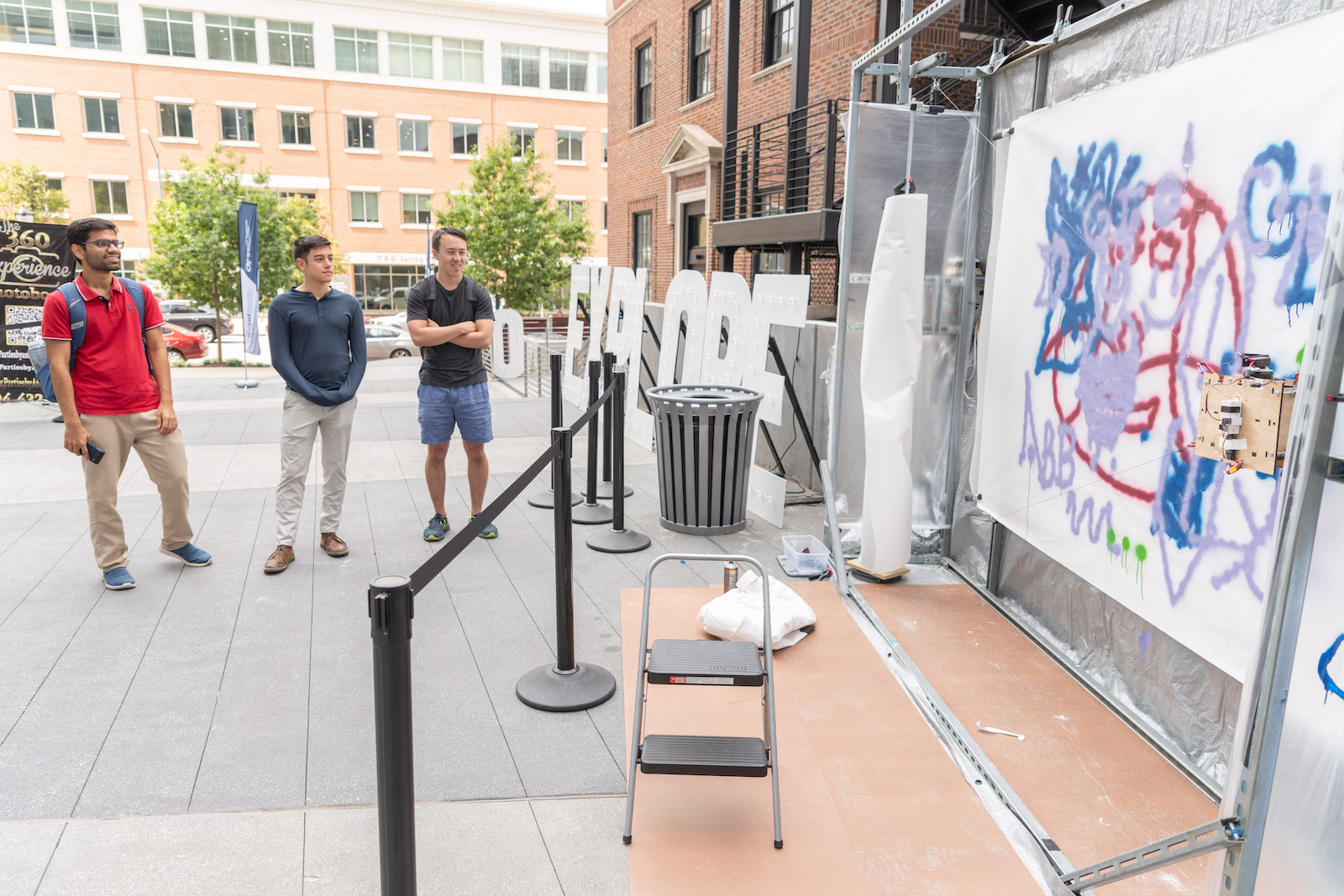 Avant South's Street Innovation Showcase featured robots and other innovations that use AI. Among them was the first graffiti-painting robot system that mimics the fluidity of human movement, built at Georgia Tech. Aptly named GTGraffiti, the system uses motion capture technology to record human painting motions and then composes and processes the gestures to program a cable-driven robot that spray paints graffiti artwork.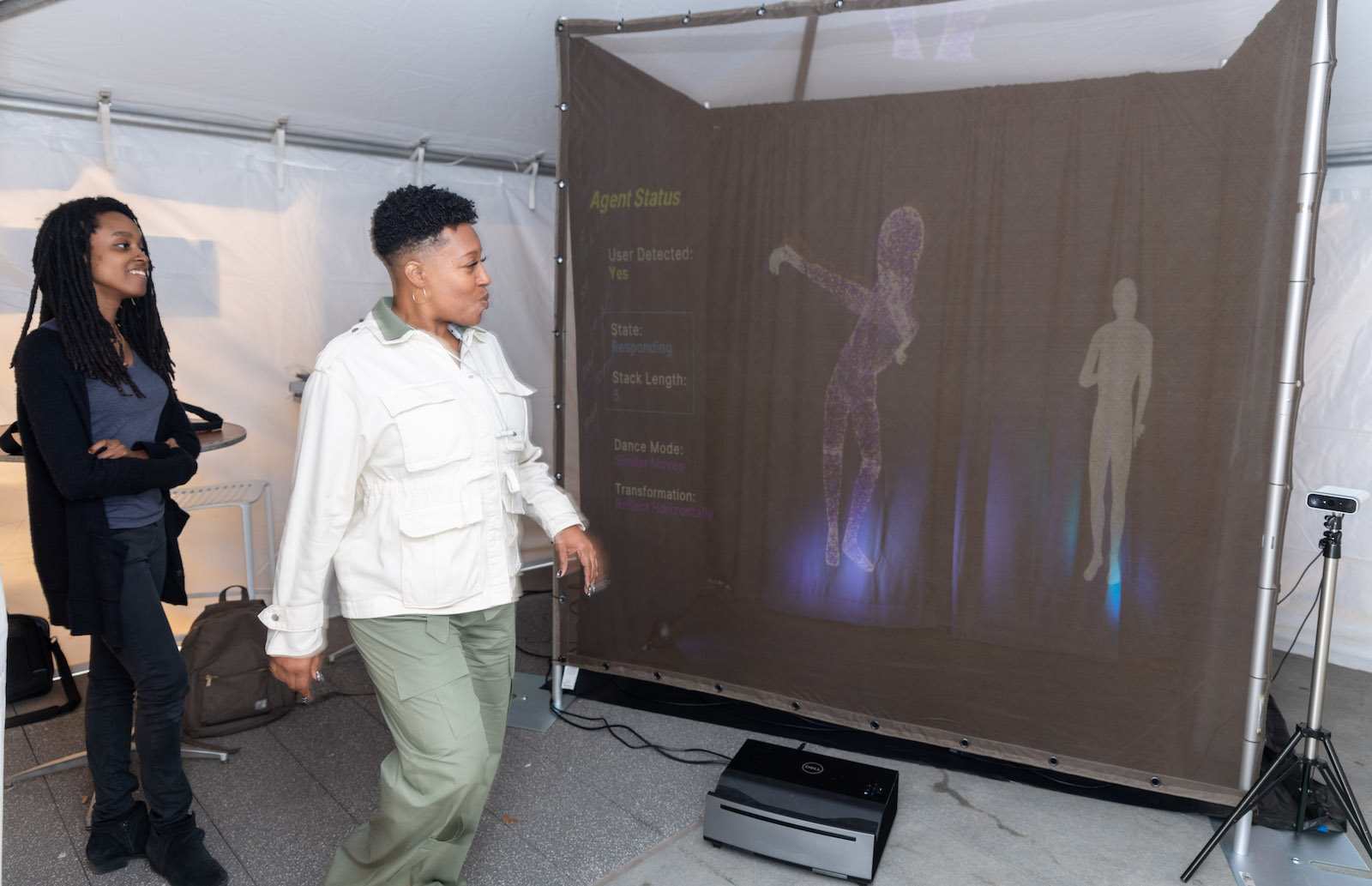 A dance installation created by Georgia Tech Professor Brian Magerko and his team allows people to dance with an AI dancer via their shadows.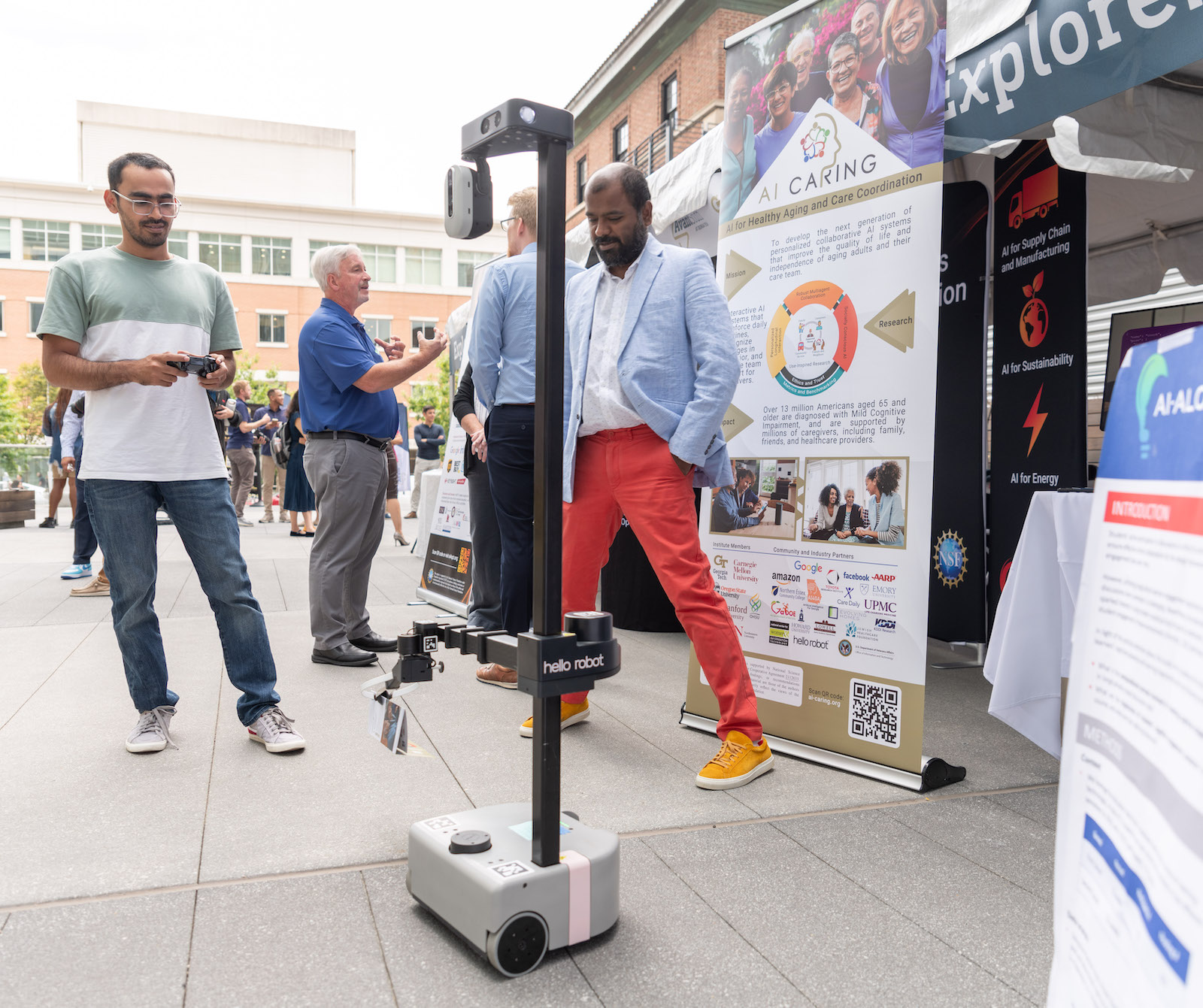 AI-CARING is working to develop the next generation of personalized collaborative AI systems that improve the quality of life and independence of aging adults living at home.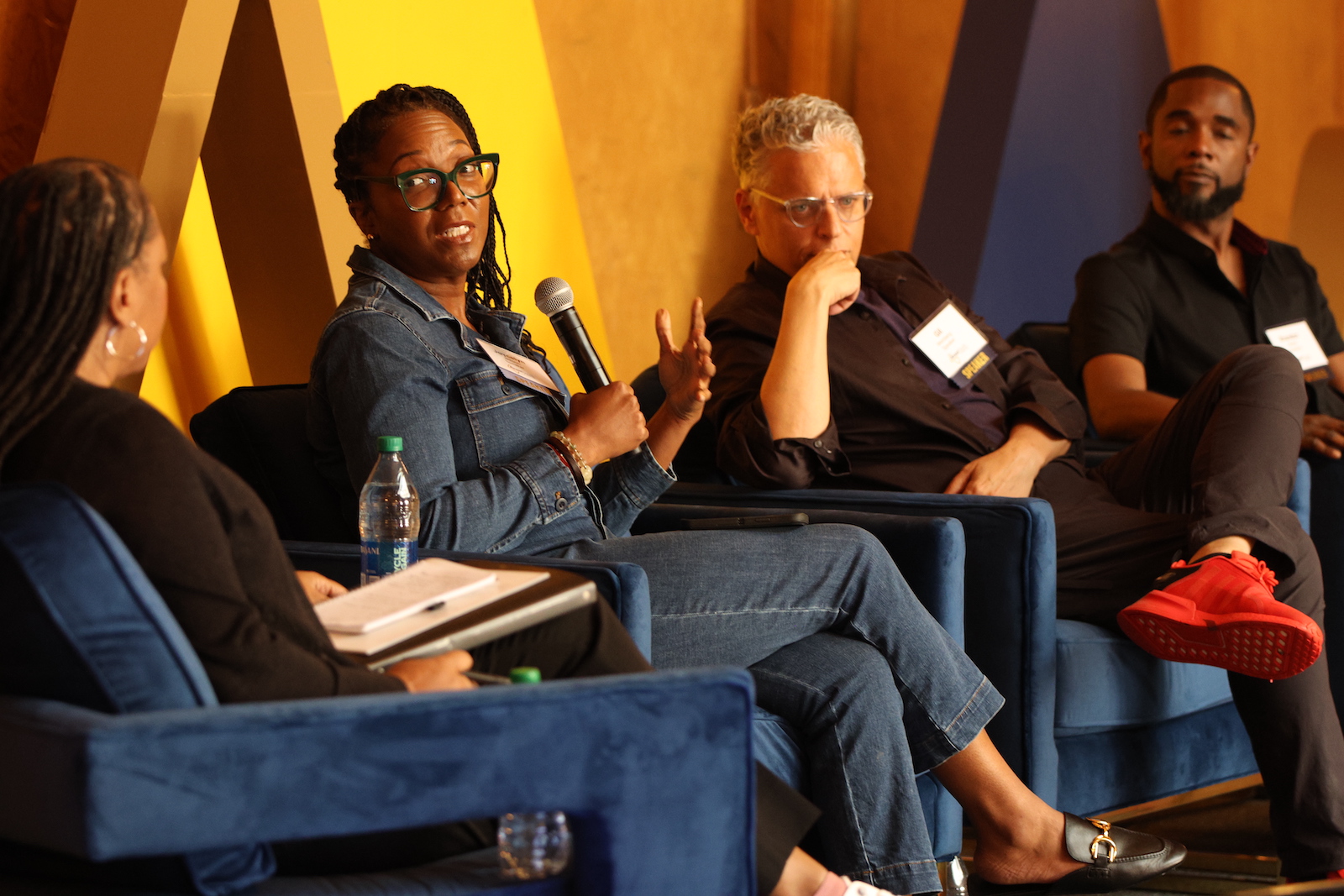 WABE journalist Rose Scott (left) moderates a panel, AI's Creative Canvas: Revolutionizing Arts and Culture, with Georgia Tech Assistant Professor Joycelyn Wilson, Georgia Tech Professor Gil Weinberg, and Brandon Butler, CEO of media company Butter ATL.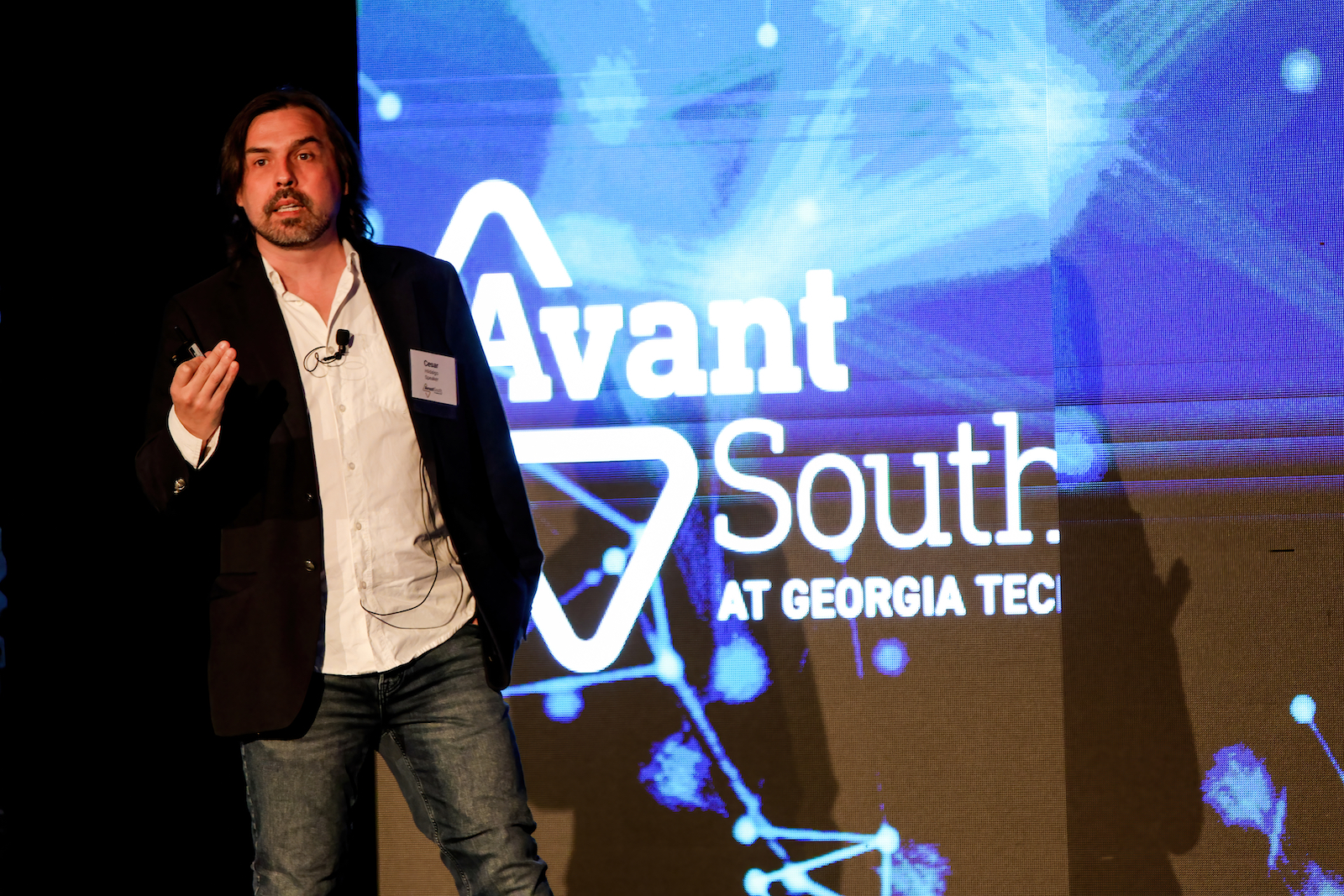 Professor César A. Hidalgo, Center for Collective Learning, University of Toulouse, delivers the morning keynote.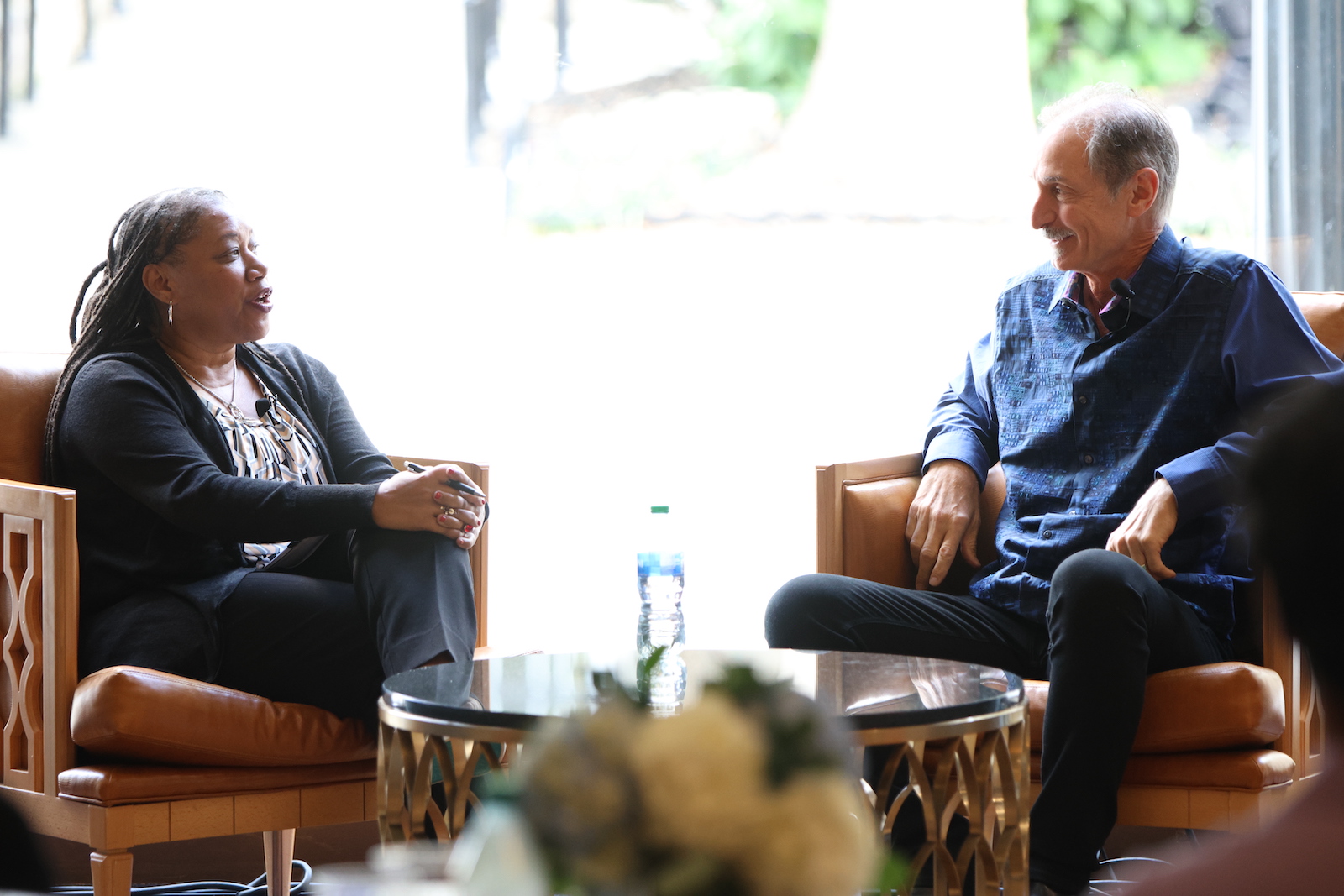 Rose Scott leads a discussion with Tom Gruber, co-creator of Siri, the intelligent personal assistant.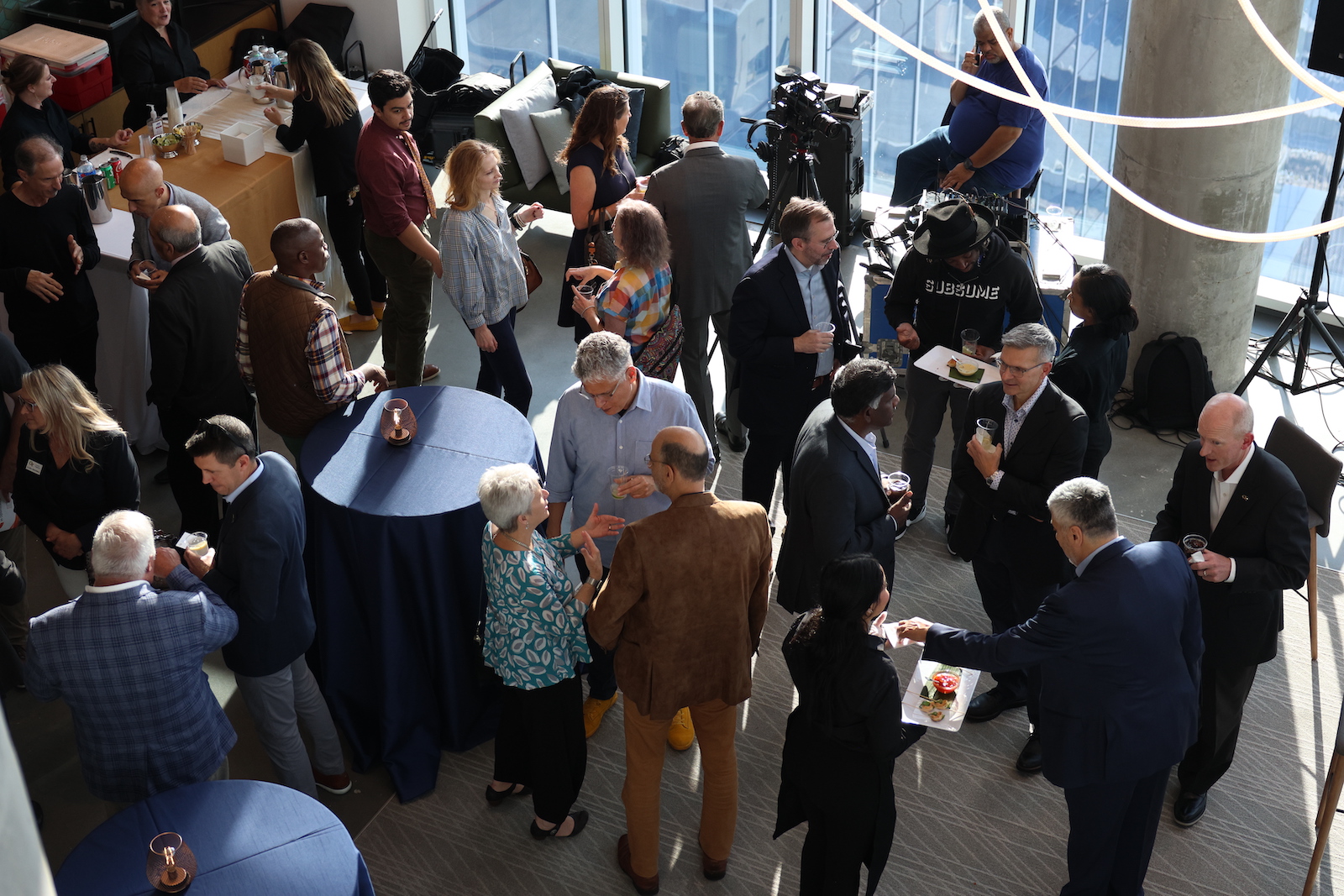 An opening reception for the two-day event took place at the Coda Building.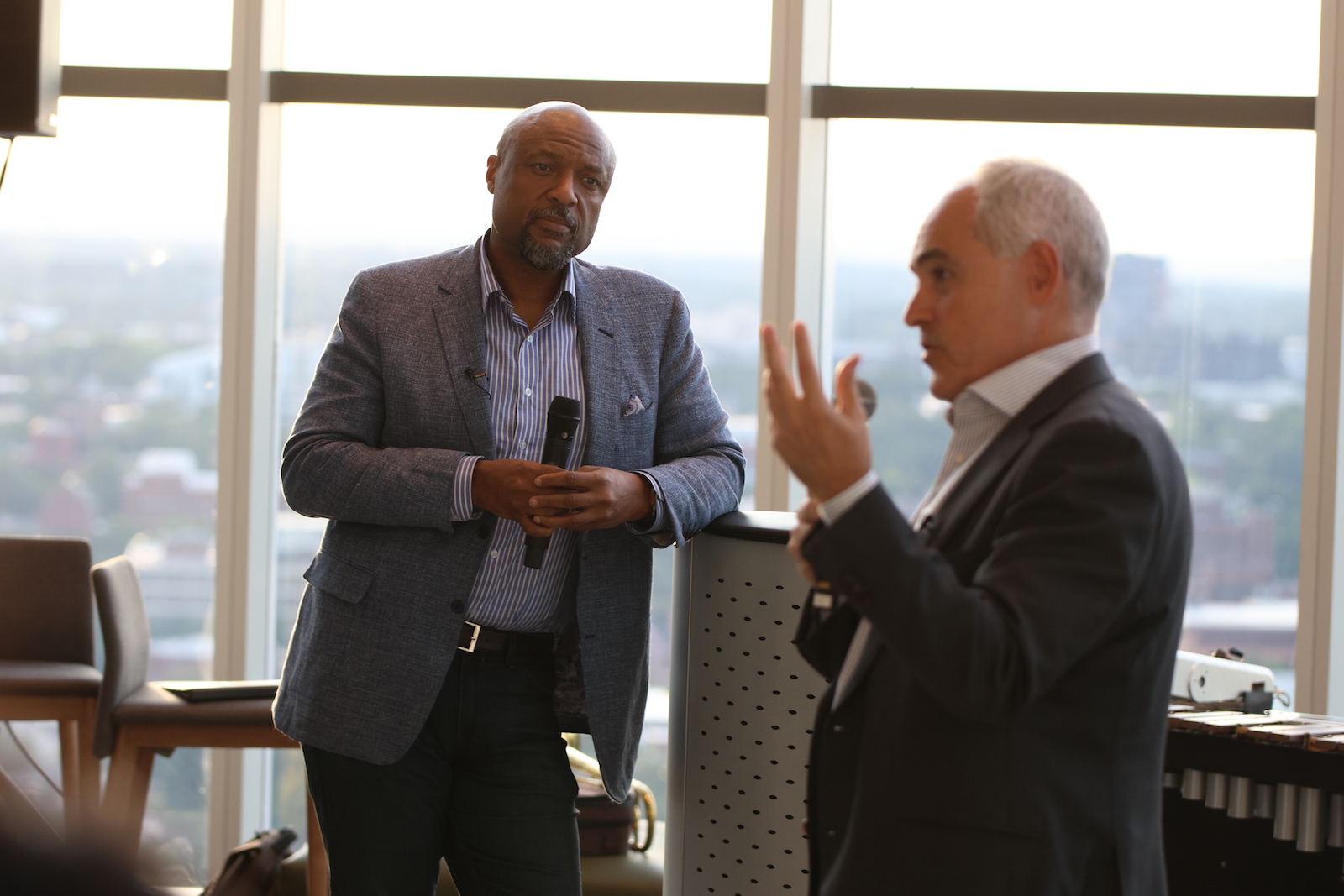 Charles Isbell Jr., provost at the University of Wisconsin-Madison and former dean of Georgia Tech's College of Computing, and President Ángel Cabrera addressed attendees on the first day of the event.
Credits
Photography: Joya Chapman, Rob Felt, Tyler Parker
Writing/Editing: Victor Rogers, Stacy Braukman