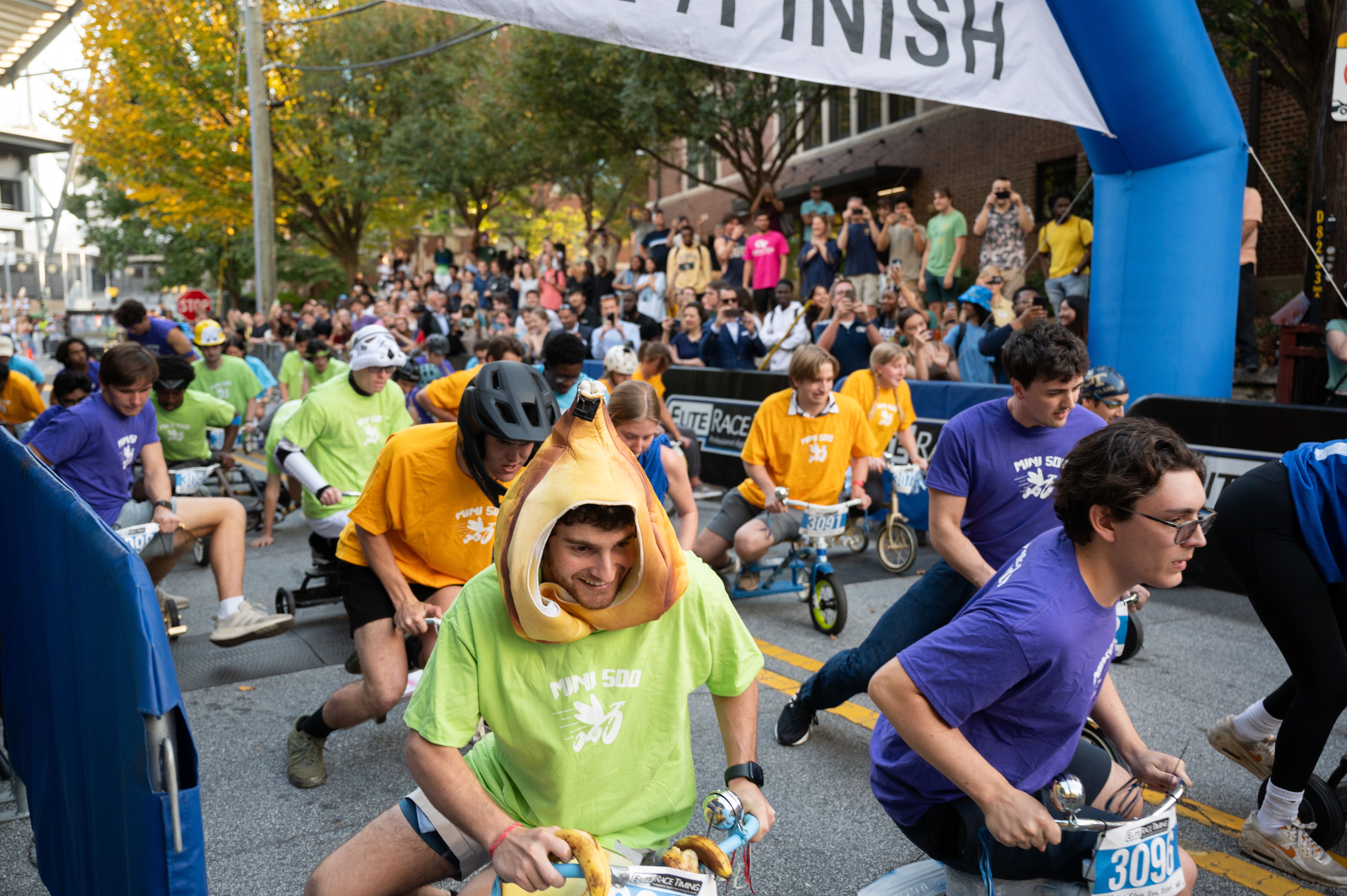 For the 54th year in a row, students competed in the Georgia Tech Mini 500 — completing the eight-lap, 3.2-mile race around Peters Parking Deck. Invention Studio won the event for the second consecutive year.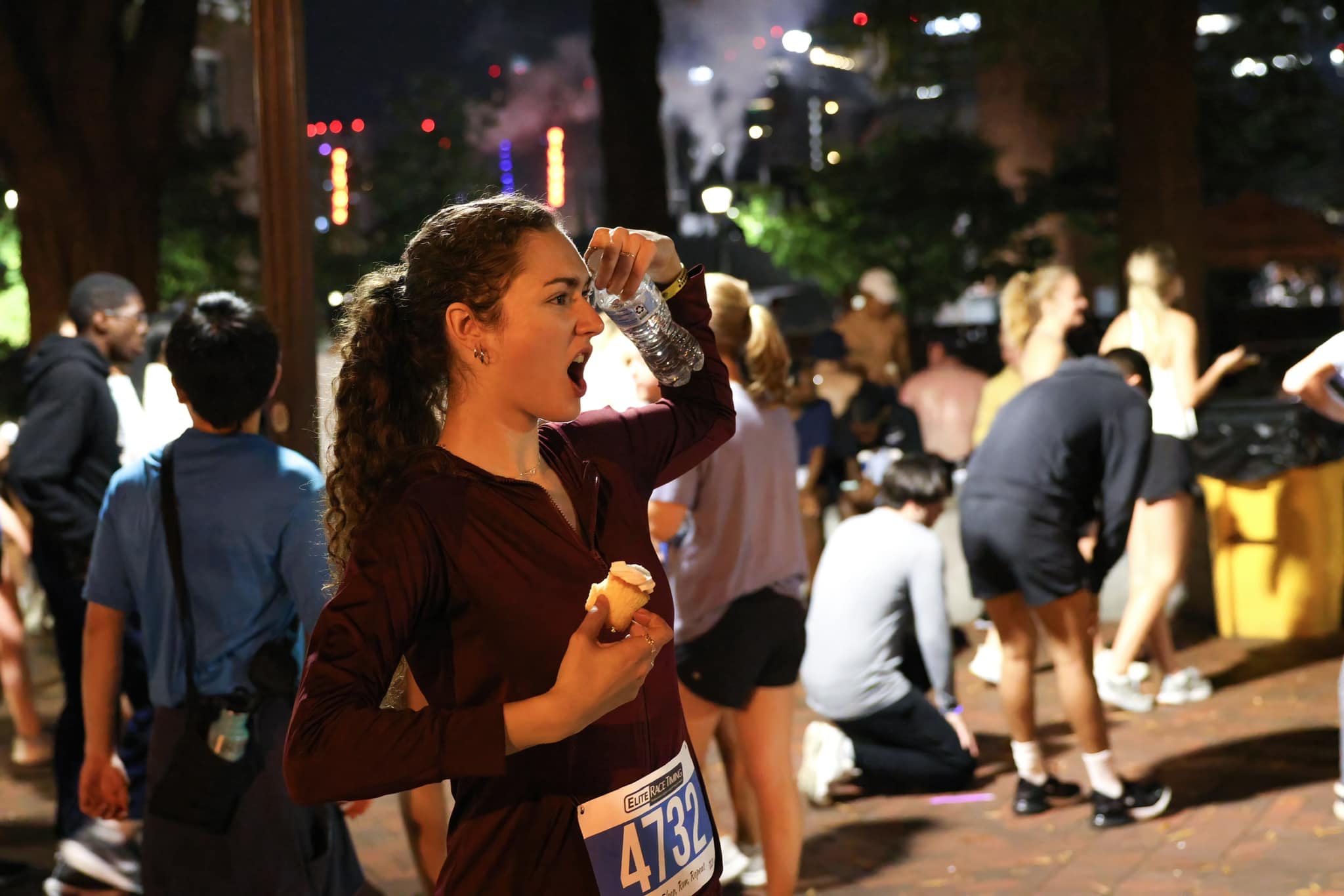 A tasty tradition was renewed Saturday morning as hundreds of first-year students raced from the corner of Fowler and Eighth streets to Harrison Square — with cupcakes waiting for them at the finish line.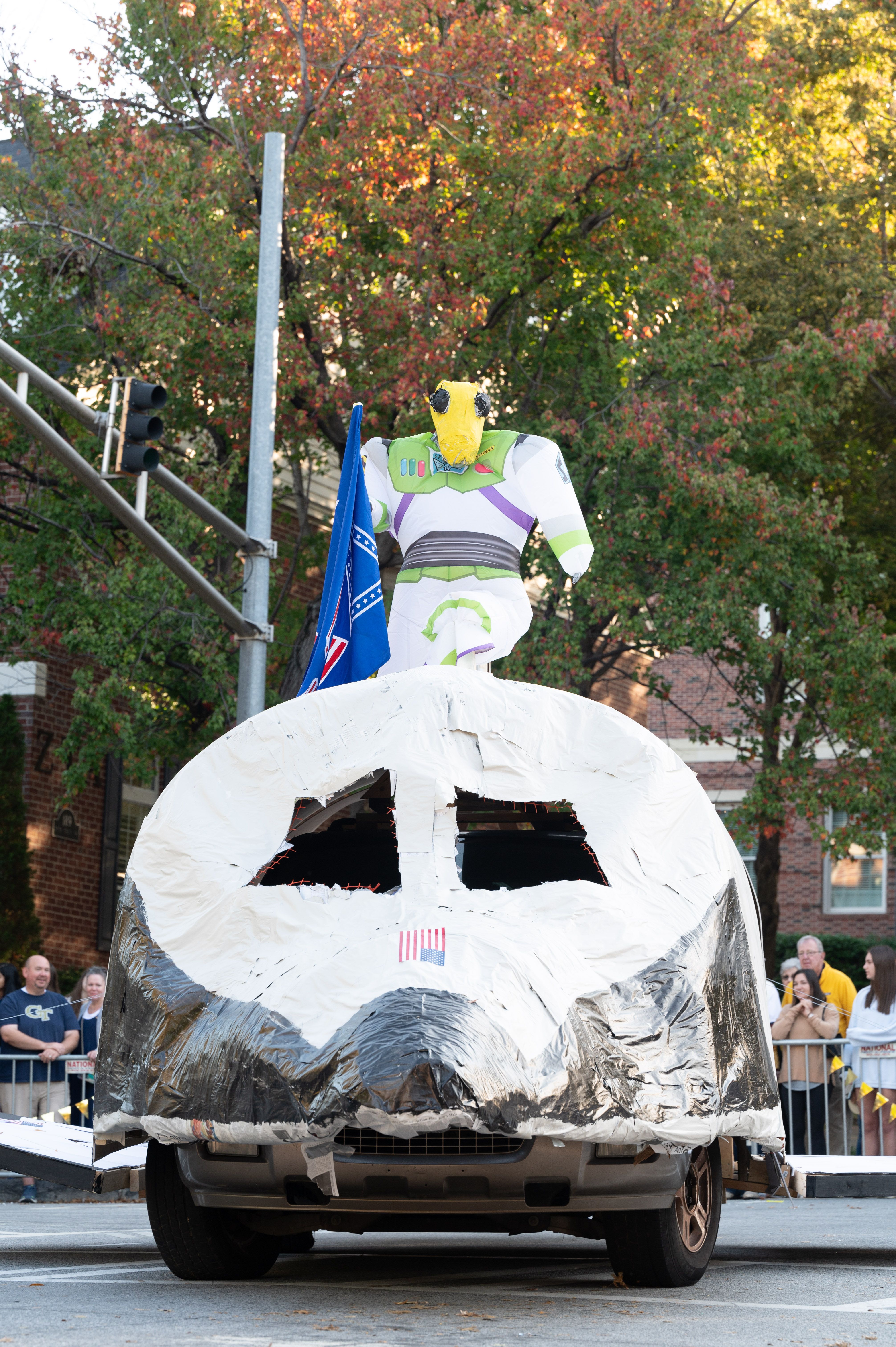 From classic cars to student-engineered marvels, the Ramblin' Wreck Parade never disappoints. In the fixed-body category, this entry captured this year's theme, "To Homecoming and Beyond," with "Buzz" Lightyear aboard a space shuttle.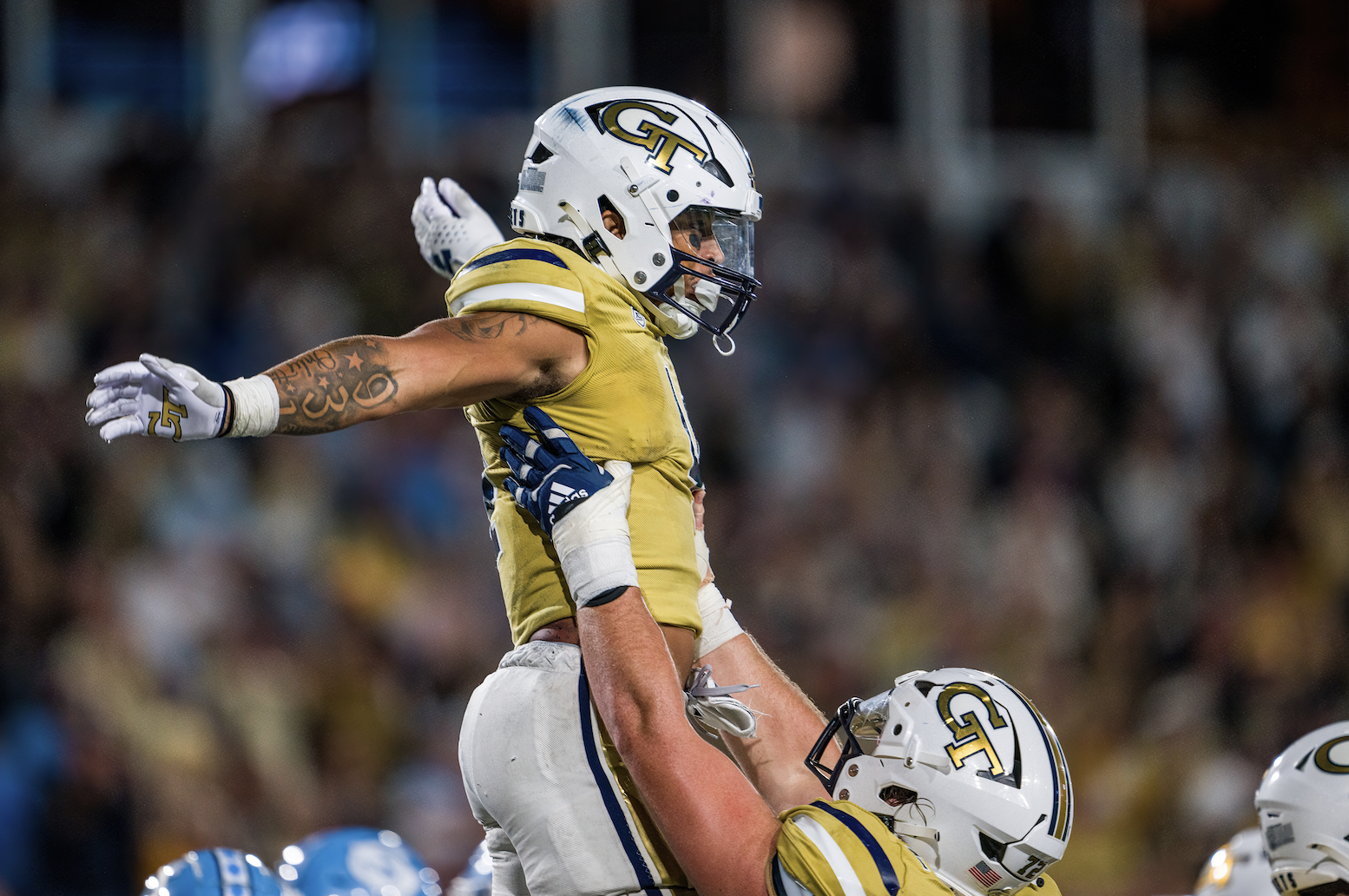 With 22 fourth-quarter points, the Yellow Jackets stormed back to upset No. 17 North Carolina and improved to 4-0 against ranked ACC opponents under Coach Brent Key. On the same night that former head coach Paul Johnson was honored for his upcoming induction into the College Football Hall of Fame, Tech rushed for 246 yards in the final quarter. Now 4-4 on the season, Key's squad will face the University of Virginia on Saturday, Nov. 4.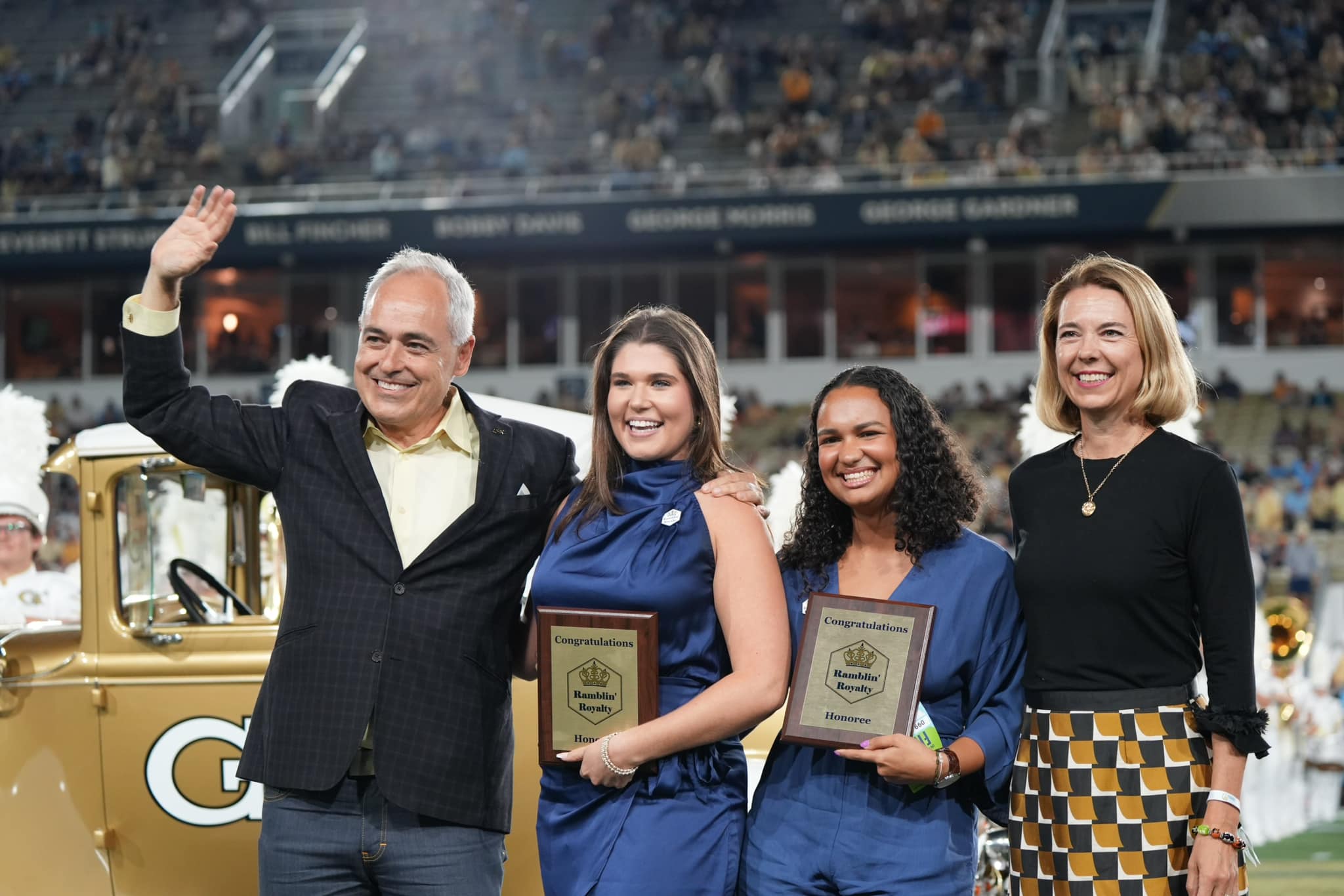 Amanda Johnston and Aimée Ogando were celebrated at halftime of the football game as this year's Ramblin' Royalty honorees. The designation recognizes students who exemplify the Georgia Tech motto Progress and Service during their time on campus. 
Credits
Photos: Allison Carter, Joya Chapman, Tyler Parker, Danny Karnik/Georgia Tech Athletics, Samuel Luong
Story: Steven Gagliano